Kid-Friendly Meal: Keto Skillet Chicken Nugget Meatballs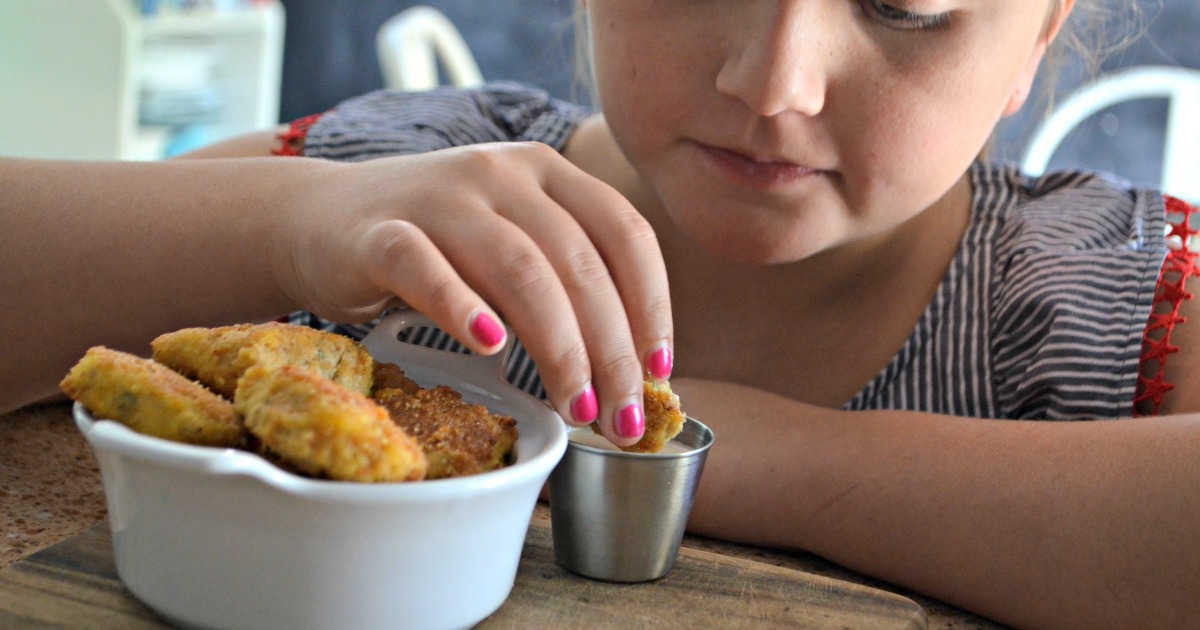 Need a keto meal idea the kids will be excited to eat, too?
It's something I struggle with, and I'll try anything to avoid making two separate dinners. This yummy and easy skillet chicken nugget meatballs recipe uses ground chicken to make crispy meatballs you can dip like chicken nuggets! It's pretty much a genius idea that I'm happy to report is kid-approved.
My kids loved this meal and I'll be gladly fitting it in my family's meal rotation.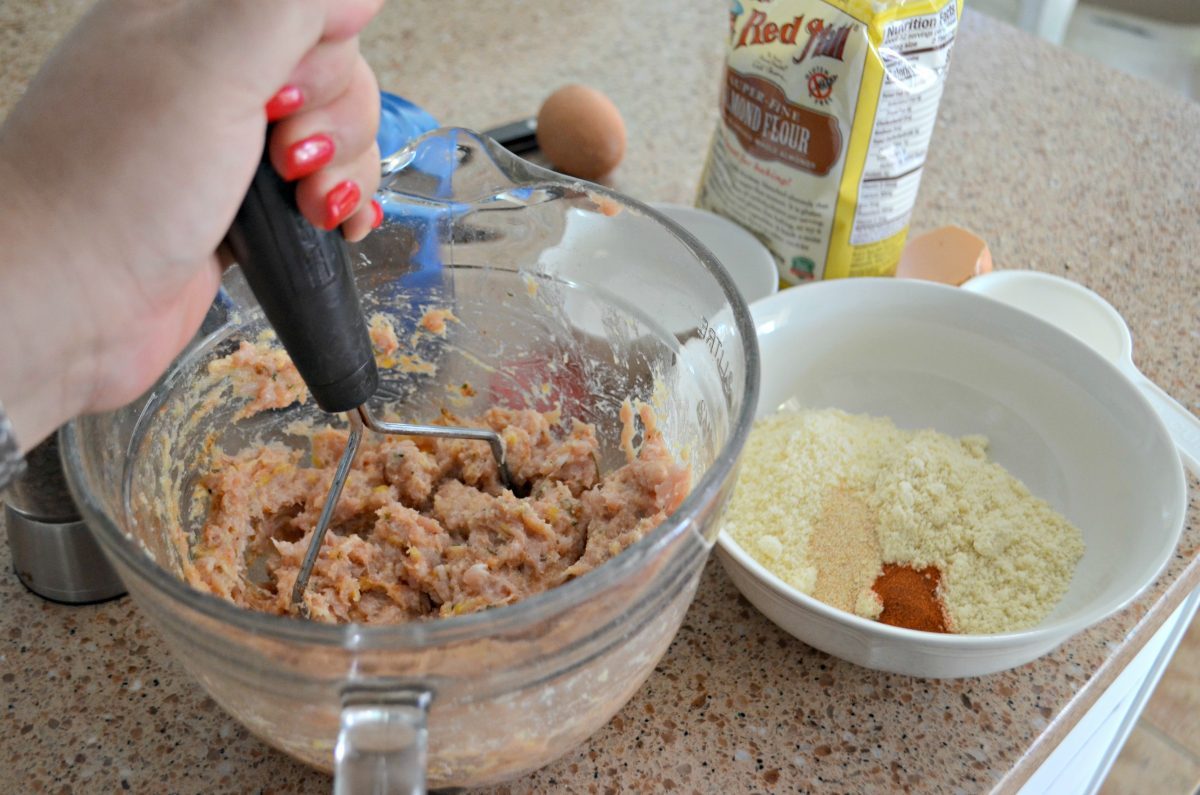 ---
Print
Keto Skillet Chicken Nugget Meatballs
yield: 4 SERVINGS
prep time: 25 MINUTES
cook time: 6 MINUTES
total time: 31 MINUTES
Make these kid-approved ground chicken meatballs that are delicious and similar to nuggets!
Ingredients
For the Meatballs::
1 pound ground chicken or ground turkey
1/2 cup almond flour
1 egg
1/4 teaspoon salt
1/4 teaspoon pepper
1/2 teaspoon garlic powder
1/4 teaspoon paprika
1/4 teaspoon parsley flakes
For the Coating:
1/2 cup almond flour
2 tablespoons grated Parmesan cheese
1/4 teaspoon paprika
1/4 teaspoon salt
For Frying:
1 egg
3 tablespoons olive oil
Directions
1
Mix all meatball ingredients together. It's helpful to use a potato masher.
2
In a separate bowl, mix the coating together.
3
Heat the oil in a frying pan on the stove over medium heat.
4
Grease hands first with oil, then roll ground meat into meatballs.
5
Dip each ball into whisked egg, and then roll through coating.
6
Place meatballs in frying pan. Fry for about 3 minutes per side. (I pressed mine a little so they looked more like nuggets.)
7
Once done, cool slightly on a plate lined with a paper towel.
8
Serve with your favorite keto-friendly dipping sauce.
Nutrition Information
Yield: 20 meatballs, Serving Size: 5 meatballs
Amount Per Serving: 737 Calories | 58g Fat | 13g Total Carbs | 6g Fiber | 46g Protein | 7g Net Carbs
---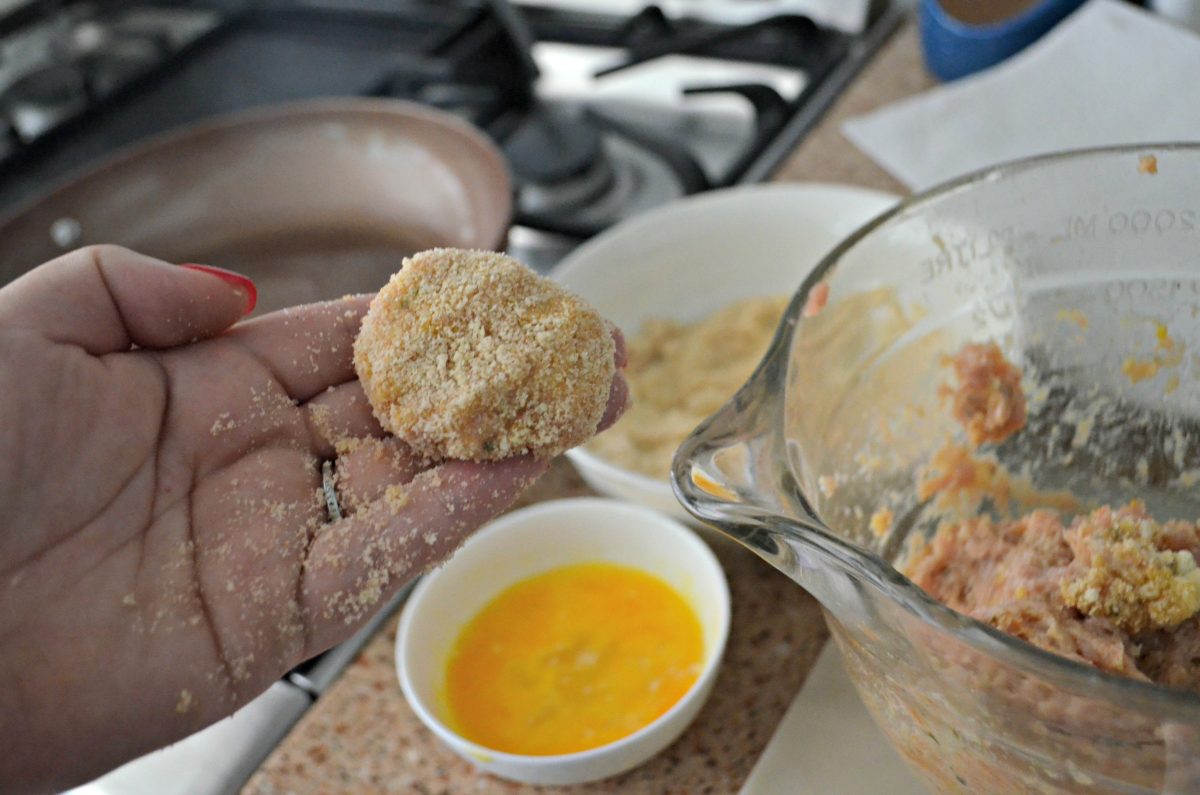 These crispy pan-fried meatballs rock!
There's nothing not to love about this idea. The process includes simply mixing up your ground chicken with almond flour, egg, and seasonings. Then roll into small meatballs, dip into egg, coat with almond flour mixture, and pan-fry. Get ready to bite into crispy and delicious meatballs that kind of look like yummy chicken nuggets!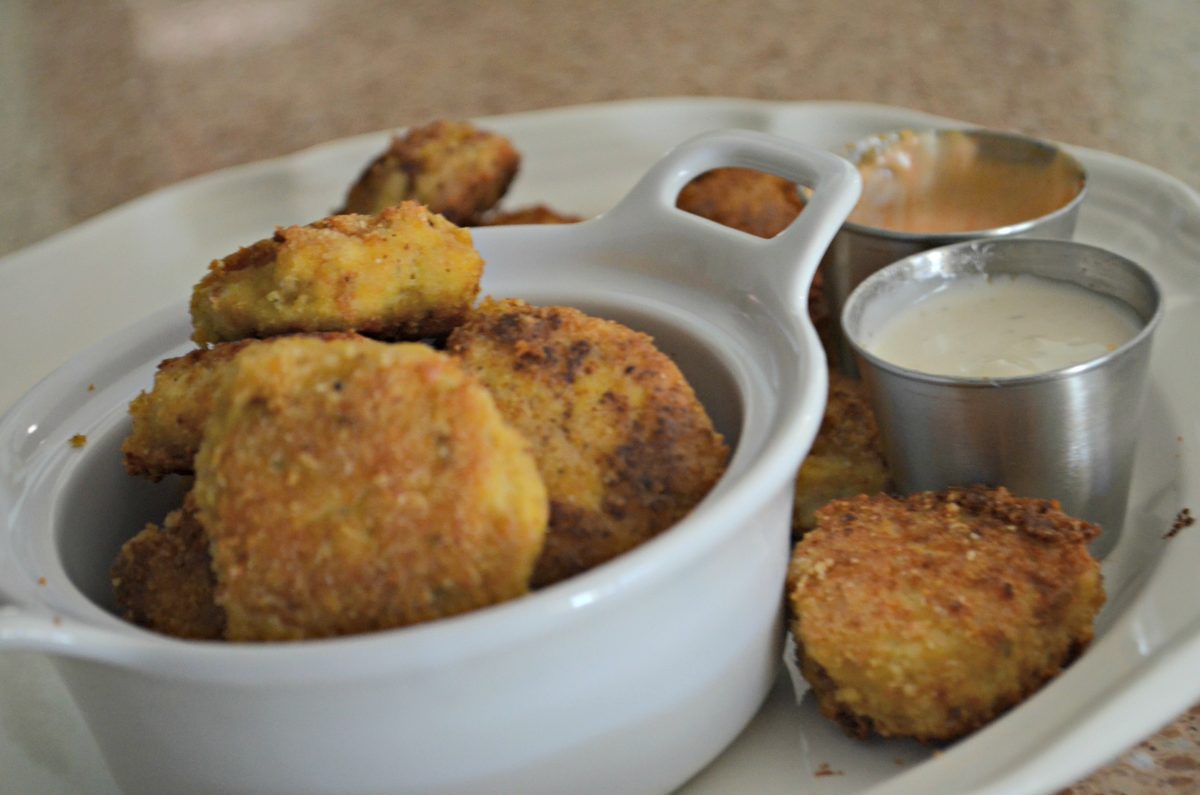 Feel free to dip these into any keto-friendly condiments you'd prefer!
My favorite is mayo mixed with a little sriracha hot sauce! So yum. Full-fat Caesar could work too, or even blue cheese dressing. YUM! There were no complaints from my kids, and they asked for these again. I love when a meal turns out successful and no one even discusses if it's keto or not! Enjoy 🙂
---