Mexican Food Lovers Rejoice with Low-Carb Chimichangas!
Love Chimichangas?
These keto chimichangas are a GAME CHANGER! While the low-carb wheat tortillas might be an issue for some keto dieters (YMMY), my family loved them and I like to use them occasionally in recipes! These are seriously delicious and a nice change of pace if you're missing soft flour tortillas.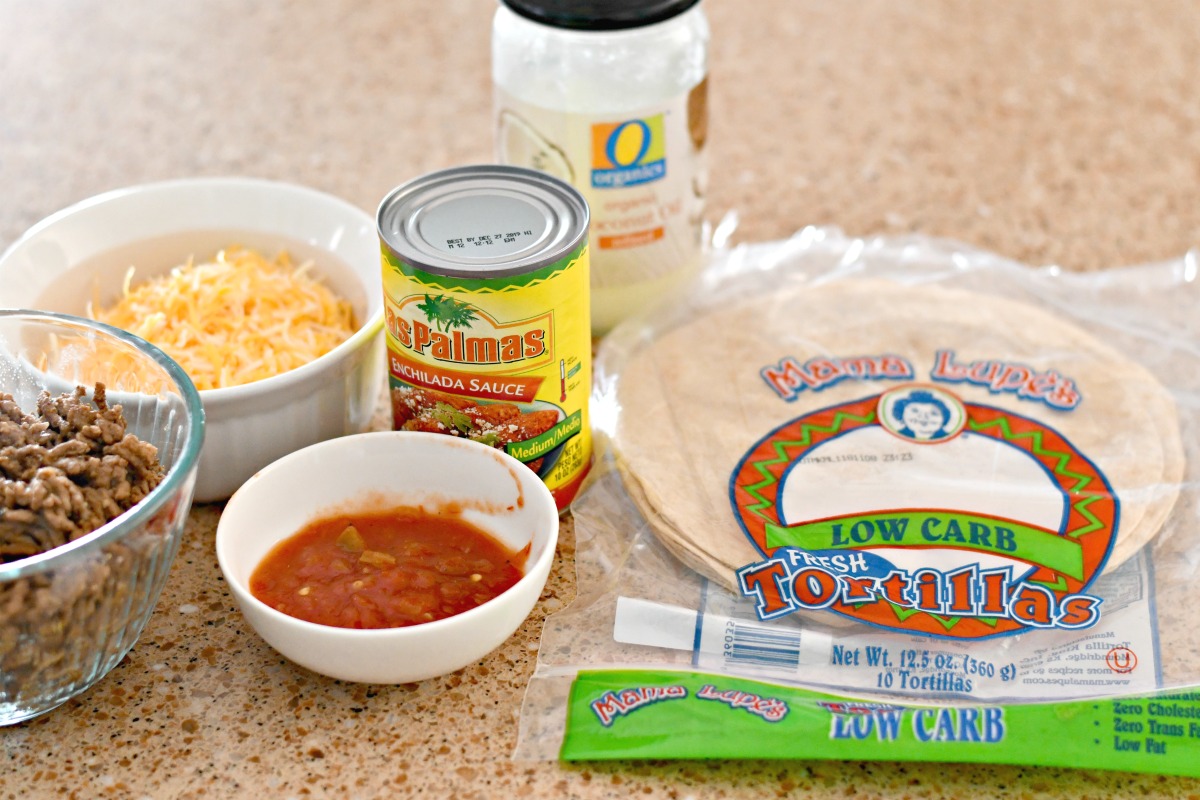 Tortillas are LIFE!
To cut carbs, we need a great low carb tortilla – and Mama Lupe's brand is a yummy option, coming in at just 3 net carbs per tortilla. They're soft and taste super similar to a traditional flour tortilla. You can use these tortillas for burritos, tacos, wraps, or even fry them for chips and tostada shells! YUM!
Check out the 5-star reviews on these tortillas:
"The Mama Lupe's tortillas are an excellent addition to your diet arsenal! Low in both calories (60 each) and carbs (3 g net carbs) and high in fiber they can be used just like regular tortillas. They lend themselves quite well to dessert-type dishes–try filling one with sugar-free pie filling, rolling it up like a burrito and heating through."
"I honestly could not tell a difference from the taste of these tortillas as compared to high carb tortillas. If you are counting carbs, I highly recommend these. I was expecting them to have that cardboard taste and was pleasantly surprised. These will be a staple in my pantry."
---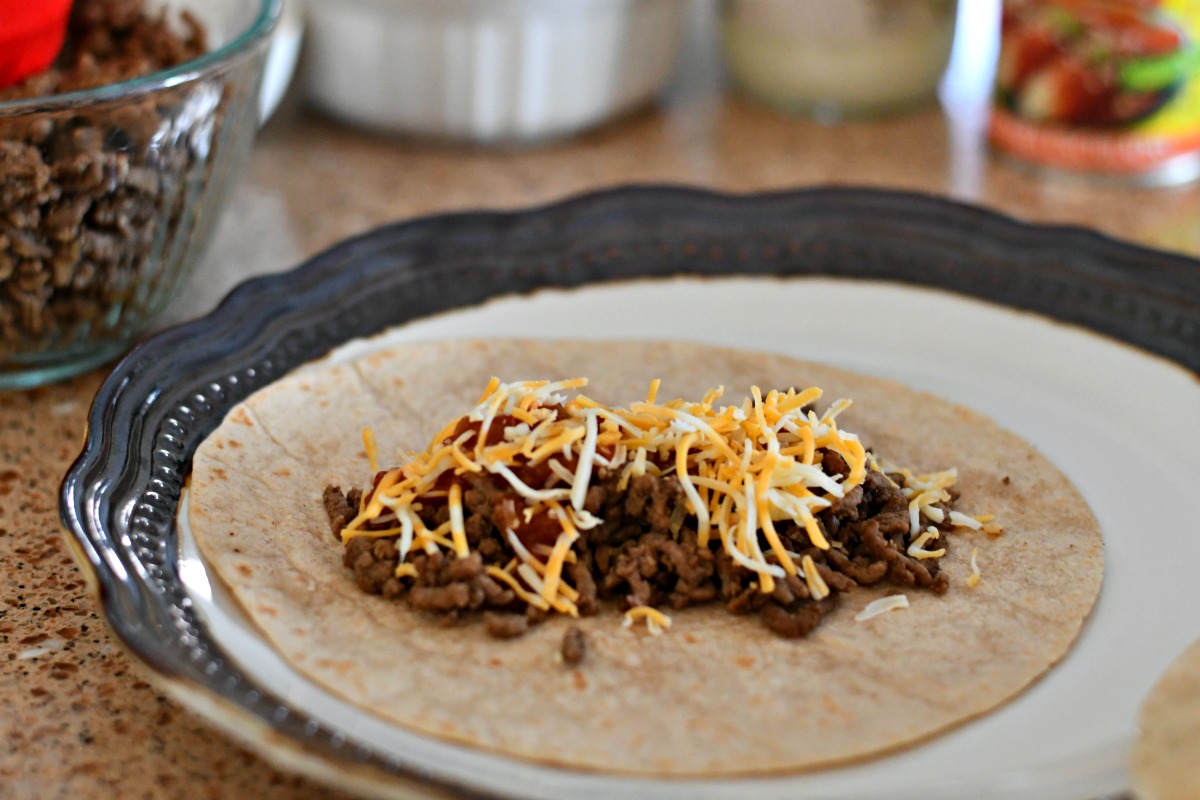 Chimis are EASY to make!
As for the process, keto chimichangas are simple to make at home. You can use shredded beef or chicken, however, I used some taco spiced ground beef. Check out our homemade taco seasoning if you're interested in making your own (it's delicious)!
To my tortilla, I added some meat, a little bit of salsa, and cheese and folded it like a burrito. Then, on the stove, I just heated some coconut oil, and I pan-fried the burrito until browned and a little crispy. If you want to brush some oil on the tortilla and place in your air fryer instead, that'd be awesome, too!
The last step is just melting some enchilada sauce and cheese on top in the oven. Easy and muy delicioso!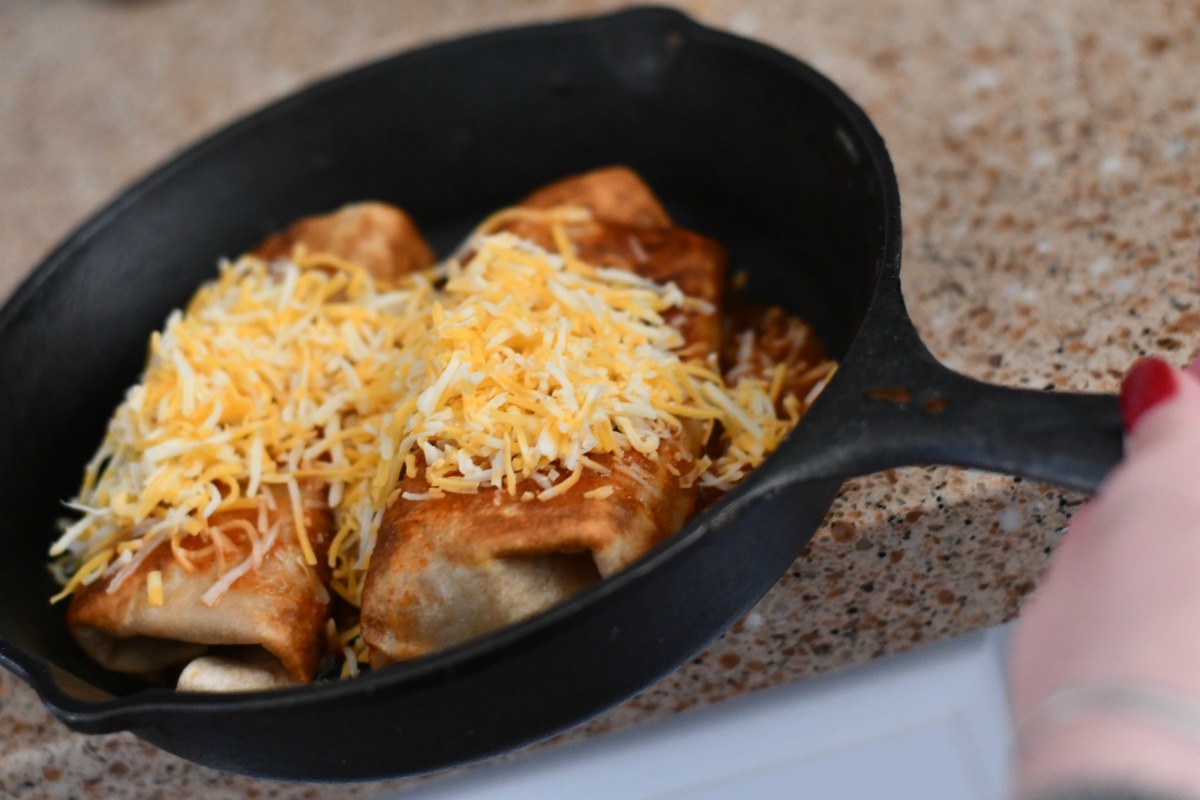 ---
yield: 2 SERVINGS
prep time: 5 MINUTES
cook time: 10 MINUTES
total time: 15 MINUTES
Pan fry a burrito into a delicious keto friendly chimichanga!
Ingredients
2 low carb tortillas (Such as Mama Lupe's)
2/3 cup cooked taco seasoned ground beef cooked & warm
2 tablespoons salsa
2 tablespoons coconut oil
1/2 cup shredded cheese, divided (I used a Mexican blend cheese.)
4 tablespoons red enchilada sauce
Directions
1
Pre-heat oven to 375 degrees.
2
To each tortilla, spoon 1/3 cup taco seasoned meat, 1 tablespoon salsa, and 1 tablespoon shredded cheese down the center. Fold in sides, and wrap into a burrito.
3
In a pan on the stove, heat coconut oil to medium heat. Add the burritos, and pan fry for 30-60 seconds on all sides, until browned and slightly crispy. Drain on a paper towel covered plate.
4
Transfer to an oven safe pan or dish. Top each with two tablespoons of enchilada sauce, and remaining shredded cheese.
5
Bake in the oven for about 5 minutes until cheese is melted. Serve warm. One chimichanga per serving size.
Nutrition Information
Yield: 2 servings, Serving Size: 1 chimichanga
Amount Per Serving: 445 Calories | 36g Fat | 10g Total Carbs | 5g Fiber | 23g Protein | 5g Net Carbs
---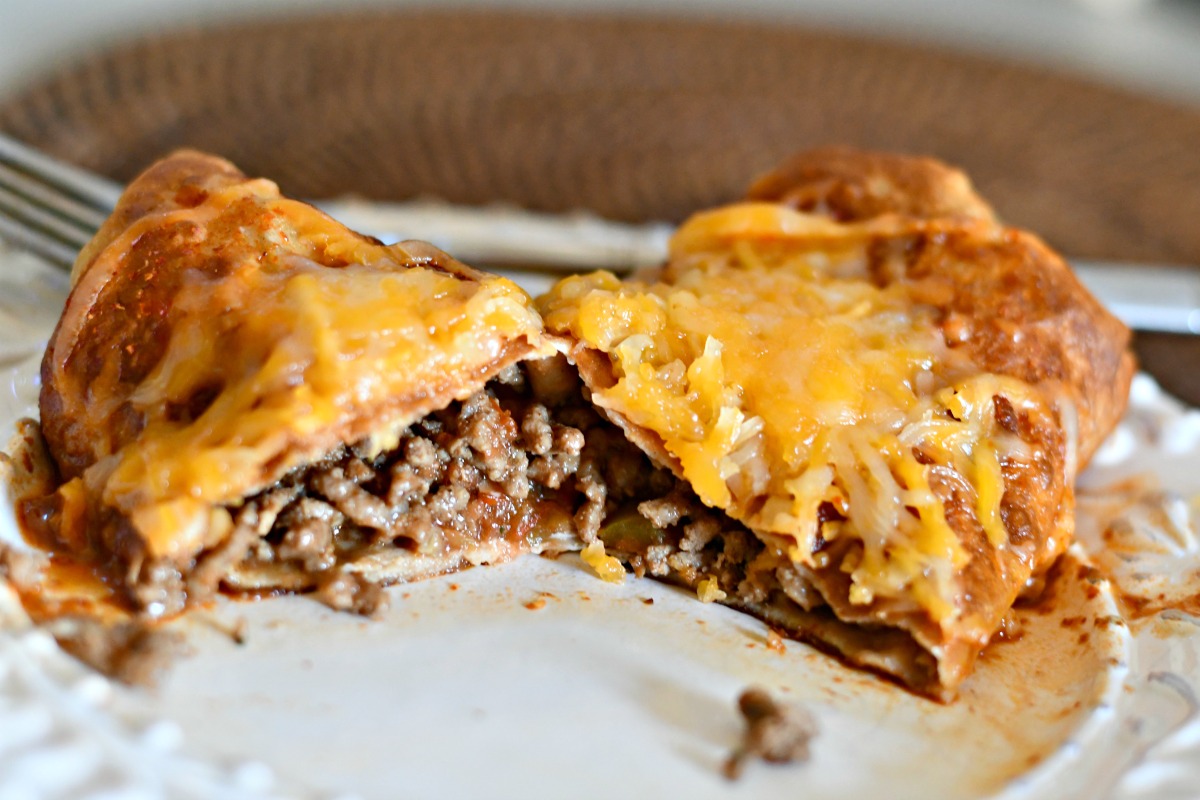 Ok, this idea is keto Mexican food heaven!
If you've been avoiding Mexican food thinking it can't be keto-friendly, make this ASAP. I think you'll love it as a yummy quick lunch or dinner! I loved the taste and texture, as it's cheesy and crunchy, and the added enchilada sauce is perfection! Enjoy!
---