These ONE-Ingredient Cheese Taco Shells Are So Crunchy!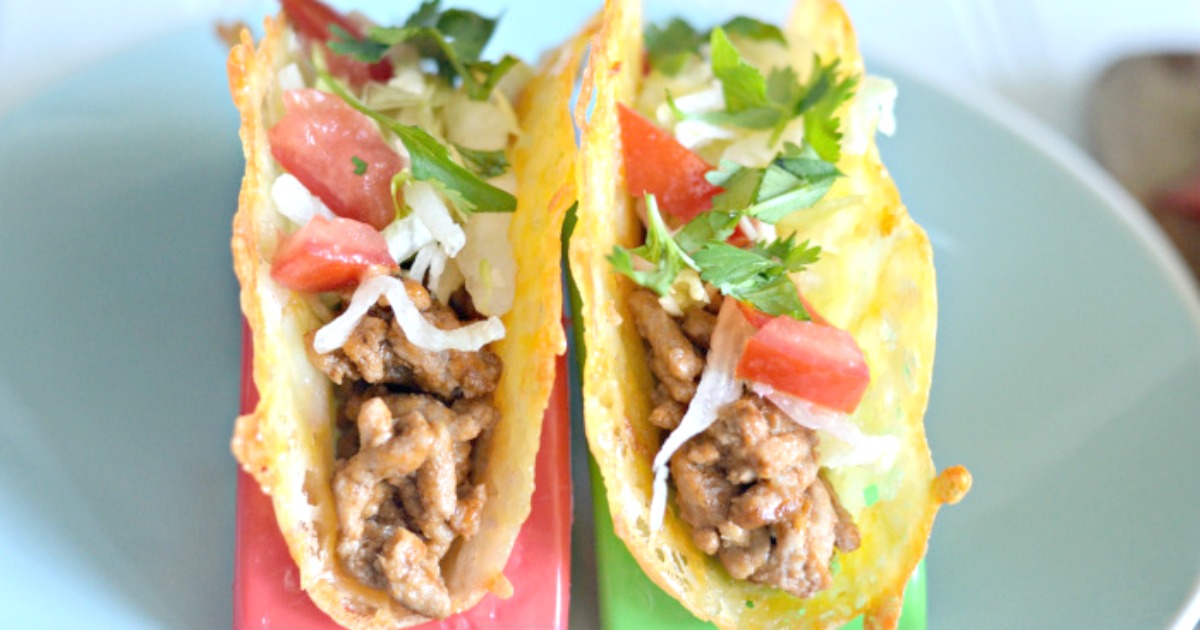 Miss yummy TACOS?
Make this low-carb taco shell recipe using just shredded cheese! It works great, tastes AMAZING, and is very easy to accomplish. You'll be hooked! Mind = Blown.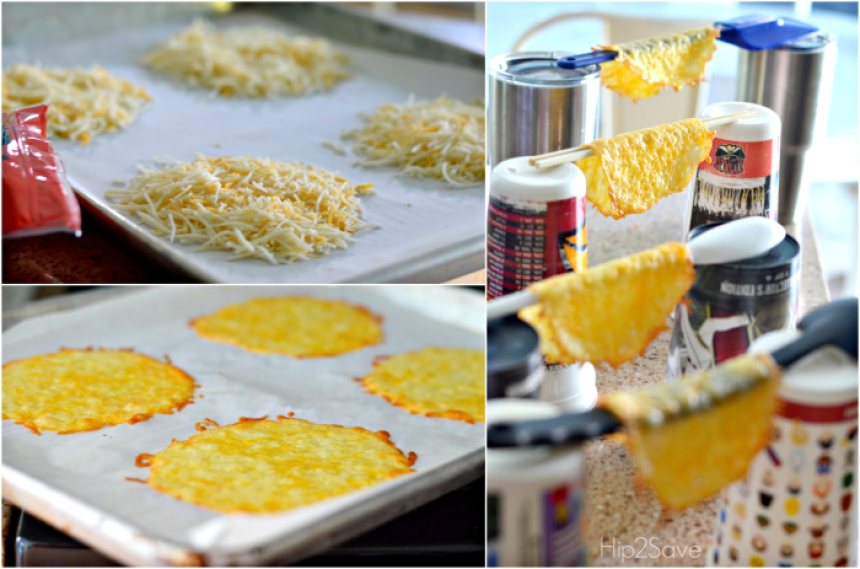 ---
Print
Low-Carb Taco Shells
yield: 4 SERVINGS
prep time: 2 MINUTES
cook time: 8 MINUTES
total time: 10 MINUTES
This is an absolute game-changer for low-carbers!
Ingredients
2 cups shredded cheese (I used a Mexican Blend)
Directions
1
Preheat oven to 400 degrees F.
2
Line a large baking sheet with parchment paper. Pile 1/2 cup of shredded cheese into a 6-inch circle.
3
Bake at 400 degrees until cheese turns slightly brown, around 6-8 minutes (possibly more depending how big your pile is).
4
Build a little platform using large cups and lay spoons or chopsticks across the cups.
5
Use a spatula to transfer the cheese to lay across the suspended spoons. Let cool until firm.
6
Fill with taco meat and toppings! YUM!
Nutrition Information
Yield: 4 servings, Serving Size: 1 taco shell
Amount Per Serving: 219.5 Calories | 18g Fat | 1.1g Total Carbs | 0g Fiber | 0g Sugar Alcohol | 13.4g Protein | 1.1g Net Carbs
---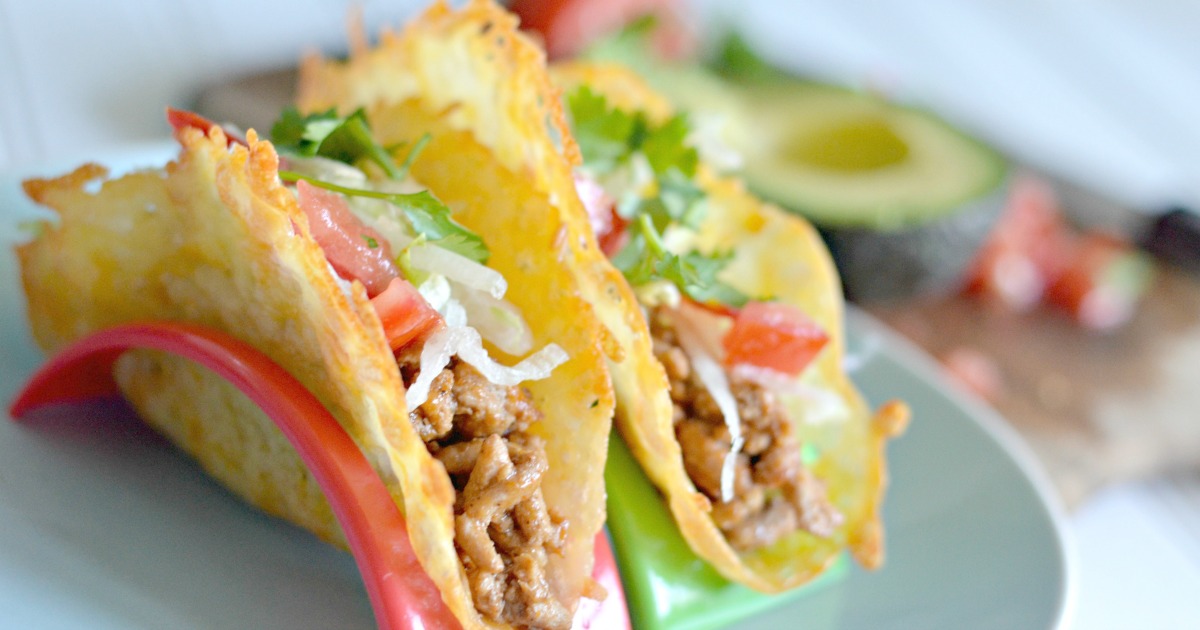 This is an absolute game-changer for low-carbers!
Let's face it; when you want to get your Taco Tuesday on, lettuce cups are so NOT the answer. With these easy cheesy shells, you can make lots of meals into a taco – Sloppy Joe's, shredded BBQ meat, tuna salad, these would all make great fillings!
You can also try a different shredded cheese like Parmesan, and you can even put yours in this snazzy taco truck holder!
---
NOTE FROM COLLIN
:
I actually talk about these cheese taco shells, along with why I eat a Ketogenic/Low Carb Diet in a Facebook Live video here! My dad even joined me in the conversation!
---