These ONE-Ingredient Cheese Taco Shells Are So Crunchy!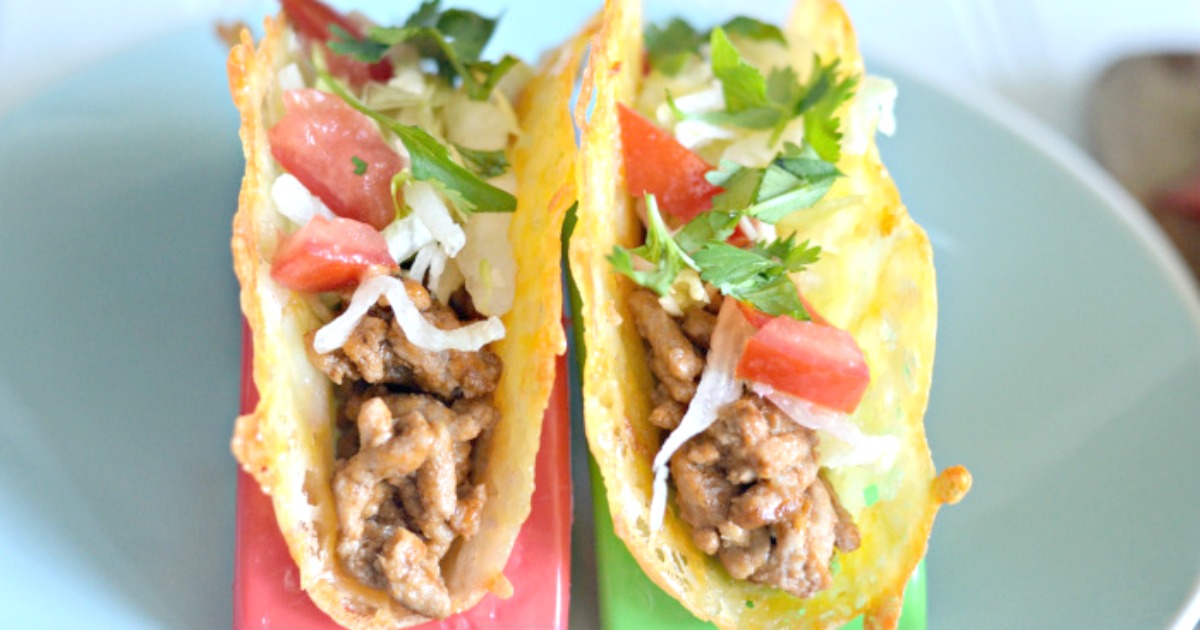 Miss eating crunchy tacos? You've got to try making these easy low-carb taco shells!
Make this low-carb taco shell recipe using just shredded cheese! It works great, tastes AMAZING, and is very easy to accomplish. You'll be hooked! Mind = Blown.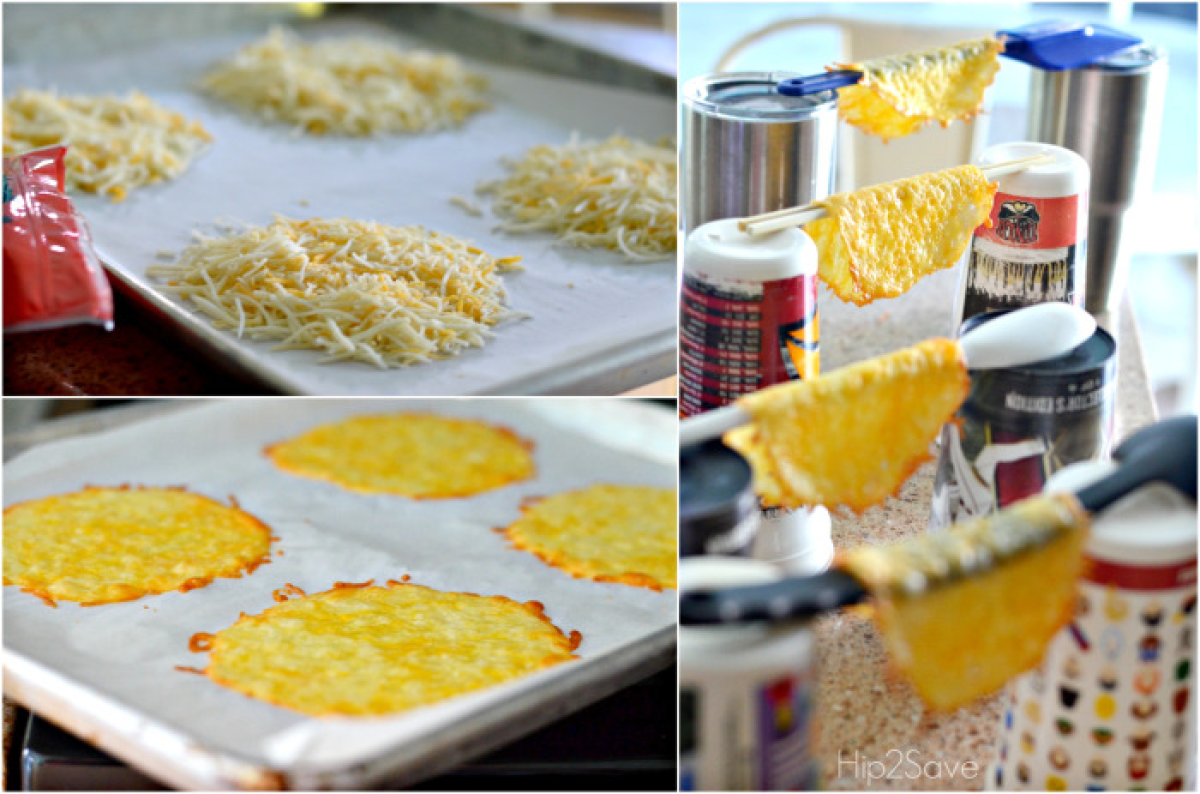 Hip tips for making low-carb taco shells
Since cheese is the only ingredient in this recipe, choosing the right one is the key to making a good low-carb taco shell. You'll want a low-moisture cheese that gets crispy when baked and something with a flavor that compliments Mexican food. I typically use a Mexican blend for my taco shells, but cheddar cheese checks all these boxes as well!
To get your taco shells to turn out thin and crispy, make sure that you're using only a very thin layer of cheese. You may even want to space your cheese out a little more so it appears "wispy" on the parchment paper.
When making your cheese circles, try to make sure that they're all the same size. That way, all your shells will be done baking at the same time.
These low-carb taco shells are best served on the day that they're made. They don't reheat well, as the cheese will soften as it's reheated. If you have leftovers, they can be stored in an airtight container for a few days, but they won't be as crispy as they were on day one.
---
Print
Low-Carb Taco Shells
yield: 4 SERVINGS
prep time: 2 MINUTES
cook time: 8 MINUTES
total time: 10 MINUTES
This is an absolute game-changer for low-carbers!
Ingredients
2 cups shredded cheese (I used a Mexican Blend)
Directions
1
Preheat oven to 400 degrees F.
2
Line a large baking sheet with parchment paper. Arrange 1/2 a cup of shredded cheese into a thin layer covering a 6-inch circle.
3
Bake at 400 degrees until cheese turns slightly brown, around 6-8 minutes (possibly more depending how big your circles are).
4
Build a little platform using large cups and lay spoons or chopsticks across the cups.
5
Use a spatula to transfer the cheese to lay across the suspended spoons. Let cool until firm.
6
Fill with taco meat and toppings! YUM!
Nutrition Information
Yield: 4 servings, Serving Size: 1 taco shell
Amount Per Serving: 219.5 Calories | 18g Fat | 1.1g Total Carbs | 0g Fiber | 0g Sugar Alcohol | 13.4g Protein | 1.1g Net Carbs
---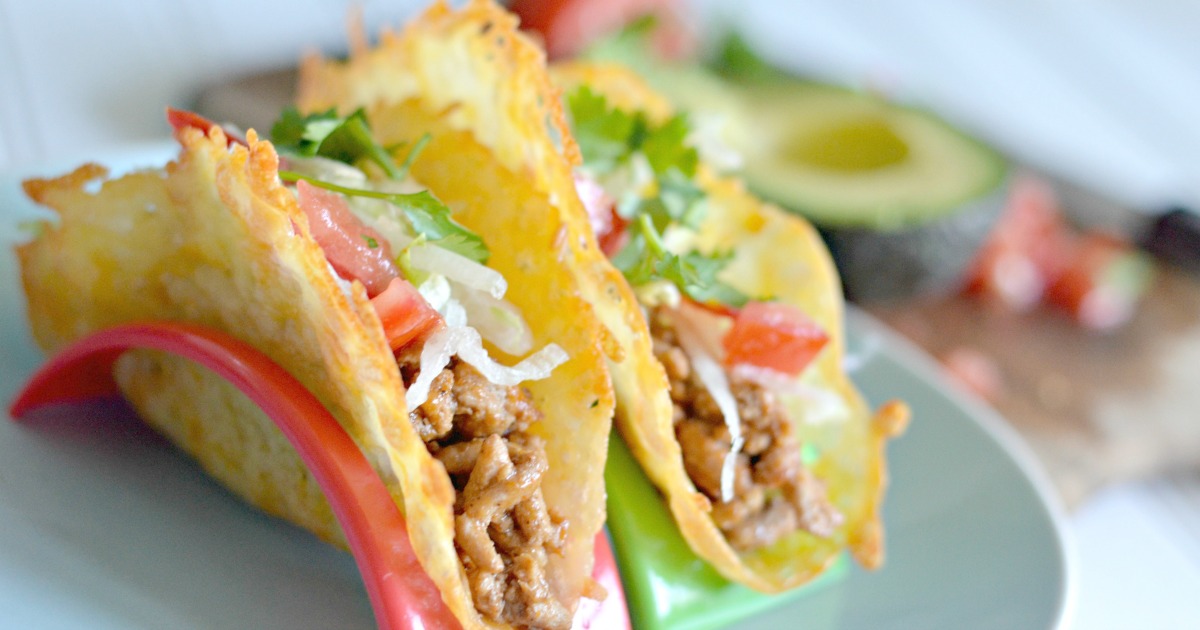 This is an absolute game-changer for low-carbe eaters!
Let's face it; when you want to get your Taco Tuesday on, lettuce cups can get old fast. With these easy, cheesy shells, you can make lots of meals into a taco – Sloppy Joe's, shredded BBQ meat, tuna salad, these would all make great fillings!
You can also try a different shredded cheese like Parmesan, and you can even put yours in this snazzy taco truck holder!
---
NOTE FROM COLLIN
:
I actually talk about these cheese taco shells, along with why I eat a Ketogenic/Low Carb Diet in a Facebook Live video here! My dad even joined me in the conversation!
---