Chocolate Fans: This Rich, Moist Chocolate Cake Is Straight out of Your Keto Dreams!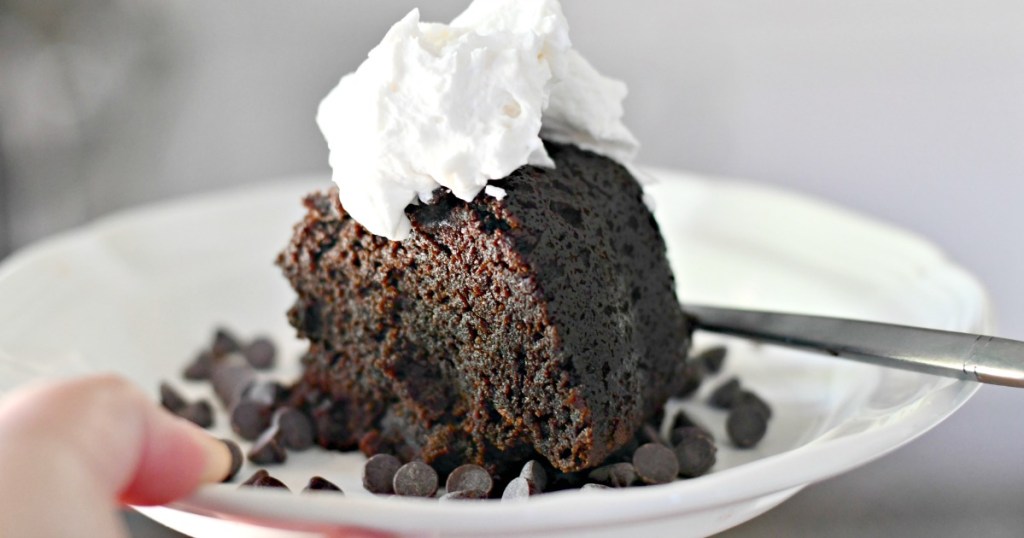 Craving chocolate cake? Then bake this dessert!
Many keto followers report that their dreams are often filled with visions of their previous favorite foods that they now have to avoid. But if your slumber features visions of rich, keto chocolate cake, you can make that low-carb dessert dream a reality!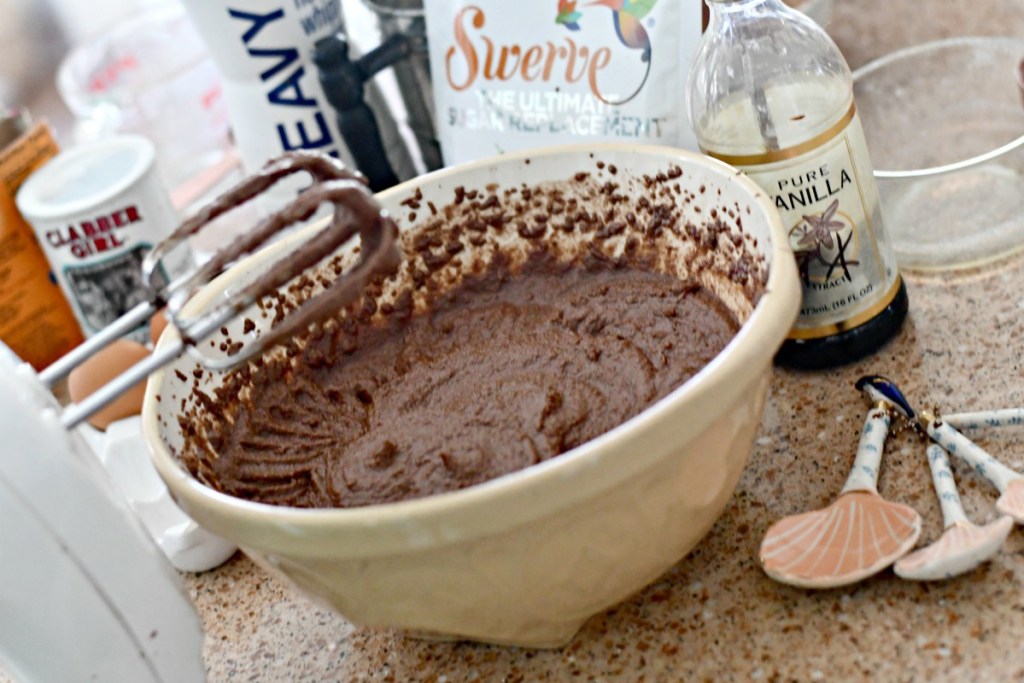 This cake features most of the ingredients from the old family chocolate cake recipes that many of us enjoyed as kids, but swap in Swerve for the sugar and substitute coconut and almond flour in place of wheat flour. The result? A rich, moist dessert that's reminiscent of what you used to enjoy as a kid, but much lower in carbs!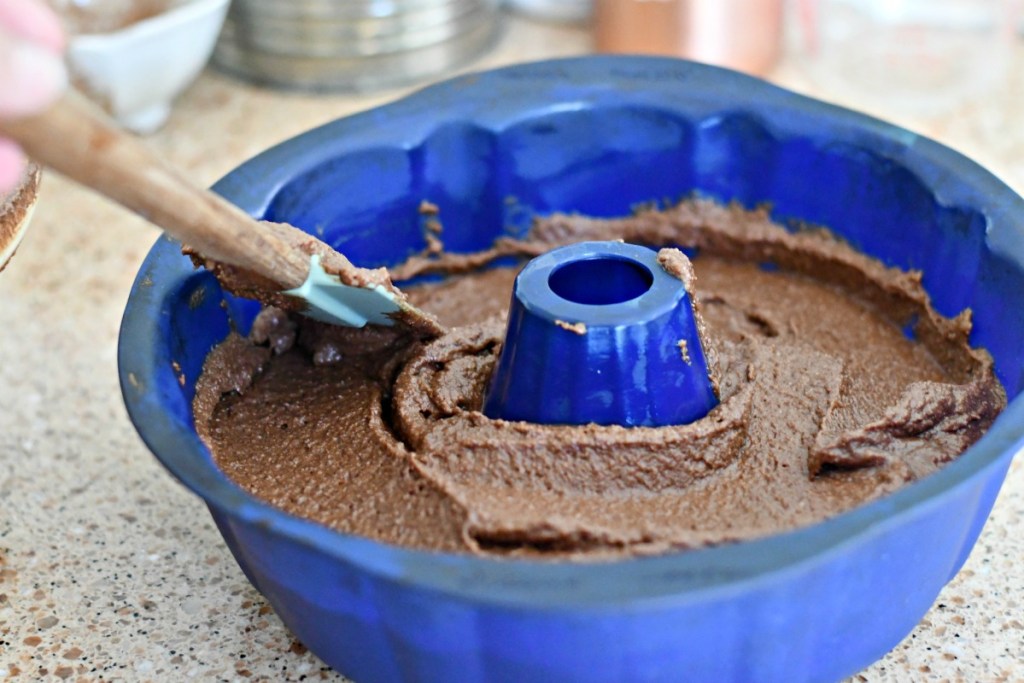 Hip Recipe Tips:
This cake is moist with a great crumb, which means it's delectable… but also that it doesn't hold its form like a standard cake might. Therefore, you must let it cool completely before releasing it from the pan and cutting, or it will crumble instead of slicing.
Consider sifting the flour and cocoa to eliminate lumps.
To ensure the cake doesn't get too dry when you're storing it, slice it once it cools and then wrap each individual slice in plastic wrap – then refrigerate the wrapped slices.
Make sure not to over mix it, as we tend to try and get batter perfectly creamy sometimes, but this has a different flour than a traditional cake. Otherwise, it could flatten after baking.
I topped our cake with a bit of heavy whipping cream and a pinch of Swerve after beating to slightly stiff peaks.
Sometimes it's best to let keto desserts rest for a bit before eating. I kept mine in the fridge and it was even better the next day!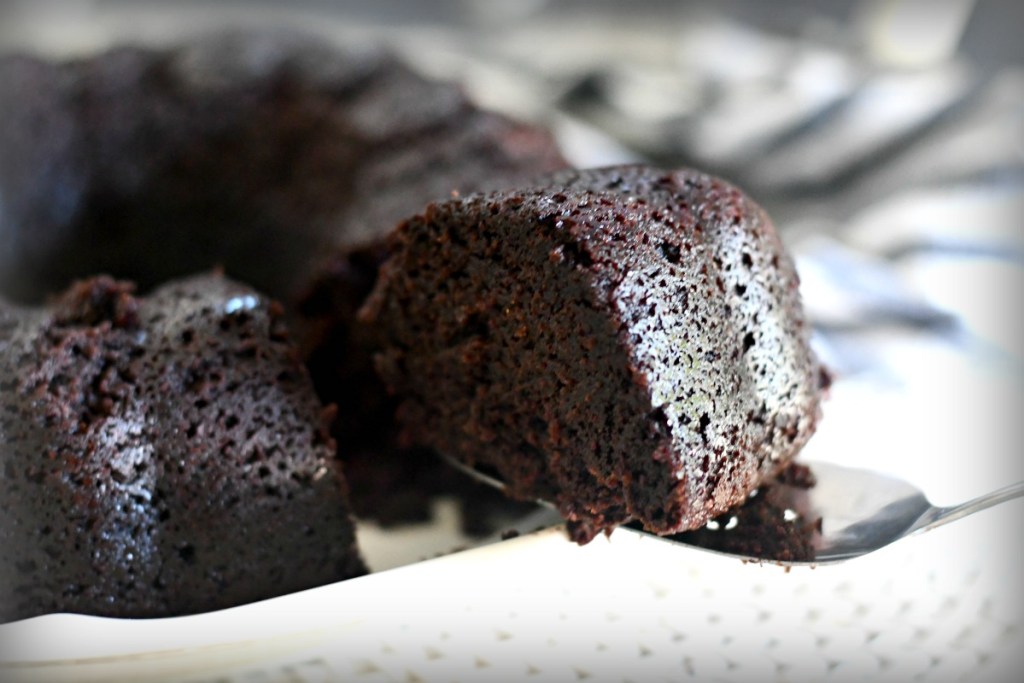 ---
Print
Keto Chocolate Cake
yield: 16 SERVINGS
prep time: 15 MINUTES
cook time: 45 MINUTES
total time: 60 MINUTES
Rich, chocolatey cake that tastes like grandma used to make – but just 3 net carbs per slice!
Ingredients
2 cups granular Swerve sweetener
3/4 cup almond flour
1 cup coconut flour
3/4 cup cocoa powder (I used Ghirardelli)
1.5 teaspoons baking soda
1.5 teaspoons baking powder
3/4 teaspoon salt
1/2 cup heavy whipping cream mixed with 1/2 cup water
3 large eggs
1/4 cup melted butter
1 tablespoon vanilla extract
1 cup very hot water (I used water heated in the Keurig machine)
Directions
1
Preheat oven to 350 degrees. Grease a bundt cake pan.
2
Mix all dry ingredients in a large bowl.
3
Add the butter, cream/water blend, eggs, and vanilla. Use an electric mixer on low to blend for two minutes or whisk manually for five minutes.
4
Add the very hot water and use the mixer again for one minute.
5
Pour the batter into the greased bundt pan and place into a pre-heated oven. Bake for 45-50 minutes, until a knife inserted into the cake comes out mostly clean. The texture may be a little stickier than a traditional cake. Let cool completely.
6
Store in the refrigerator for up to a week. I personally think it tastes better the next day. Enjoy!
Nutrition Information
Yield: 16, Serving Size: 1 slice
Amount Per Serving: 138 Calories | 9g Fat | 9.5g Total Carbs | 4g Fiber | 2.5g Sugar Alcohol | 3g Protein | 3g Net Carbs
---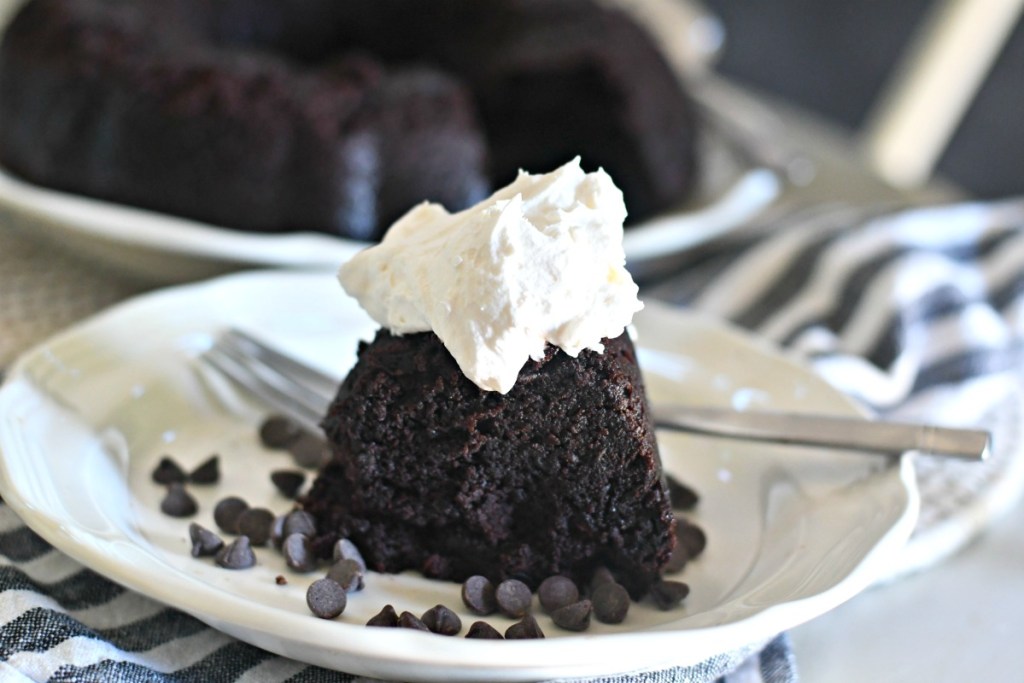 This chocolate cake is LIFE!
The texture is so light and spongy, and not at all what I was expecting from a keto cake! My kids and husband loved it, and had no clue it was keto-friendly, which is a success for my picky eaters!
I loved the rich chocolate taste and that it takes just one bowl to whip up. I'll be making it again for sure — enjoy!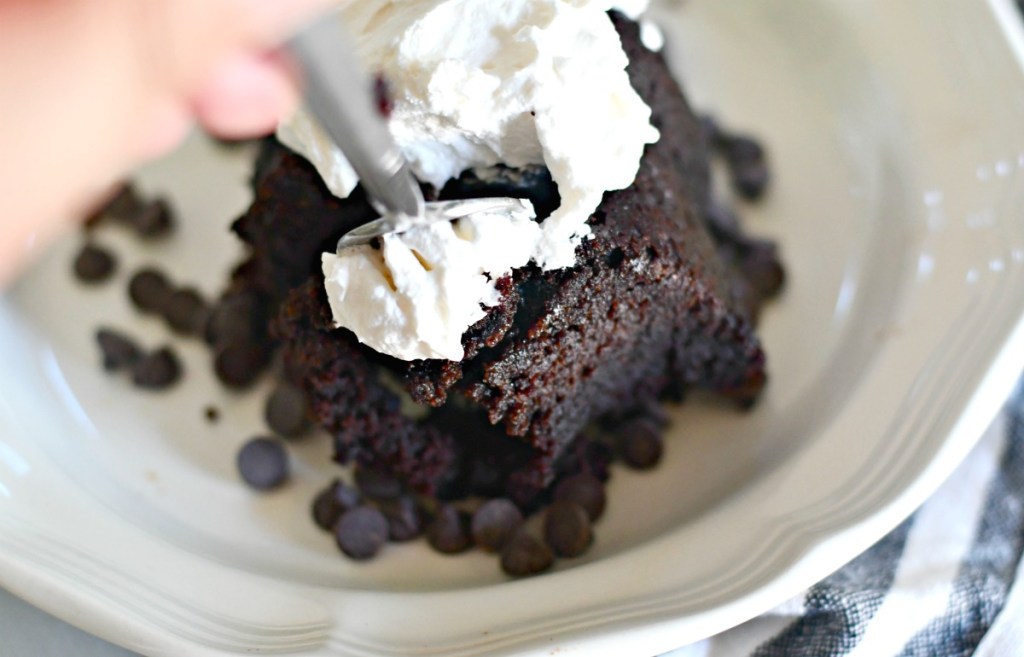 ---
Make these soft and scrumptious chocolate brownie cloud cookies!