Our Keto Cheese Danish is Sweet Breakfast Heaven!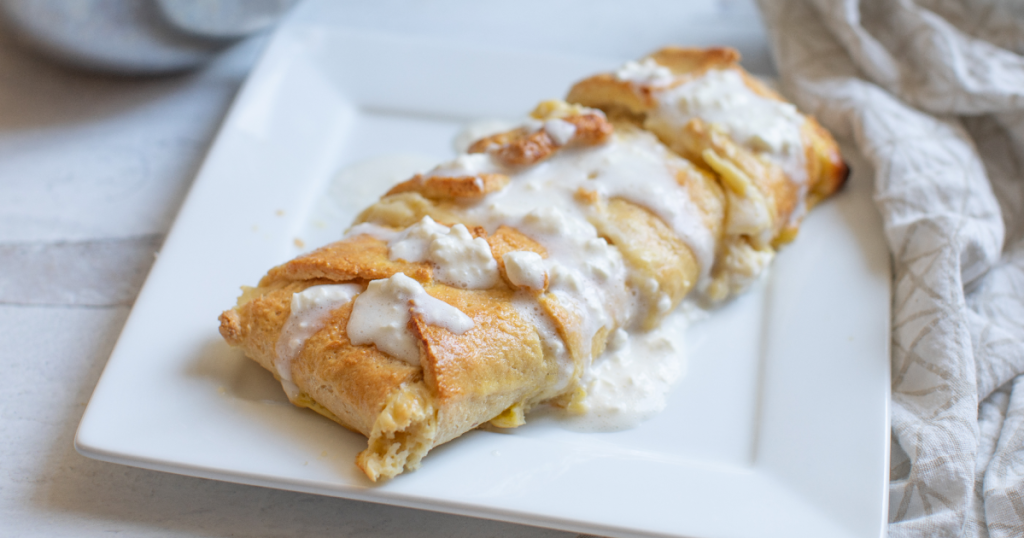 Keto cheese danish is a must-serve for breakfast!
One of the things I missed the most when I started eating keto was fresh pastries for breakfast with my morning coffee. I was so excited when I discovered that you can actually make a keto cheese danish!
This danish tastes just as good as the carb-heavy original without all the added sugars. In fact, this keto cheese danish has the flakey crust that you know and love while clocking in at just 3.7g of net carbs per slice.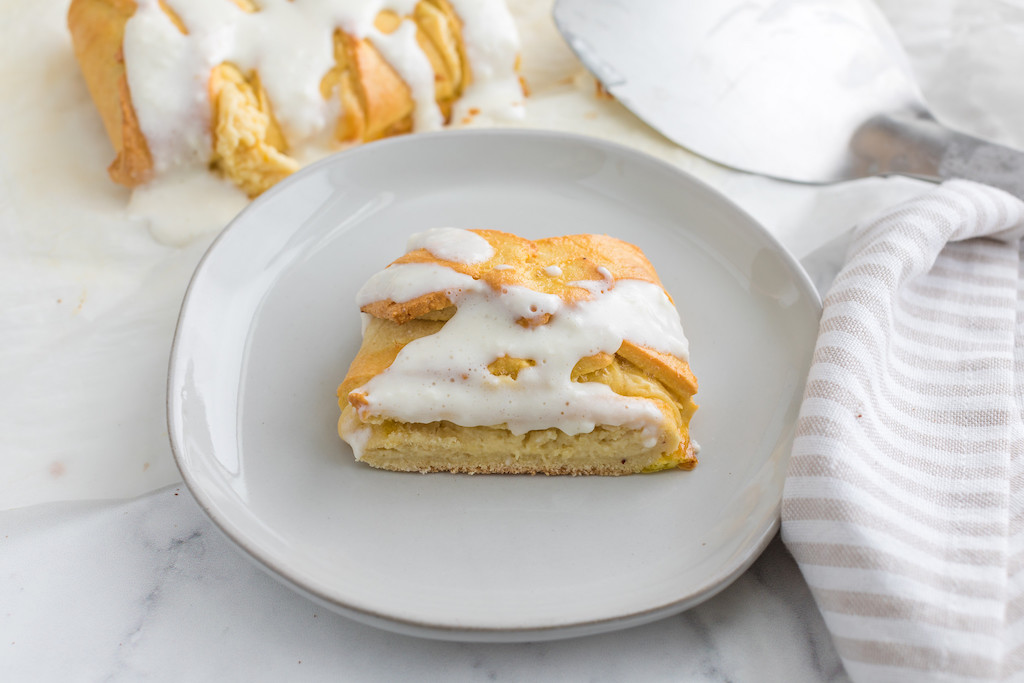 Hip tips for making the best keto cheese danish:
This pastry dough is perfect to make ahead and freeze so you can easily grab it when you're ready to make a danish for quick morning baking.
The xanthan gum in this recipe makes it malleable so you can roll it out, cut it, and fold it comfortably. You can substitute it for psyllium husk if you prefer.
Let the dough rest for at least five minutes before rolling it out so it's less sticky and easier to work with.
You can keep this keto cheese danish refrigerated for up to four days so it can be enjoyed throughout the week for breakfast or a quick snack.
If you happen to have any crust leftover, just sprinkle it with sweetener and cinnamon and bake it along with the danish. You'll get perfect sweet breakfast crackers to serve with Bulletproof coffee.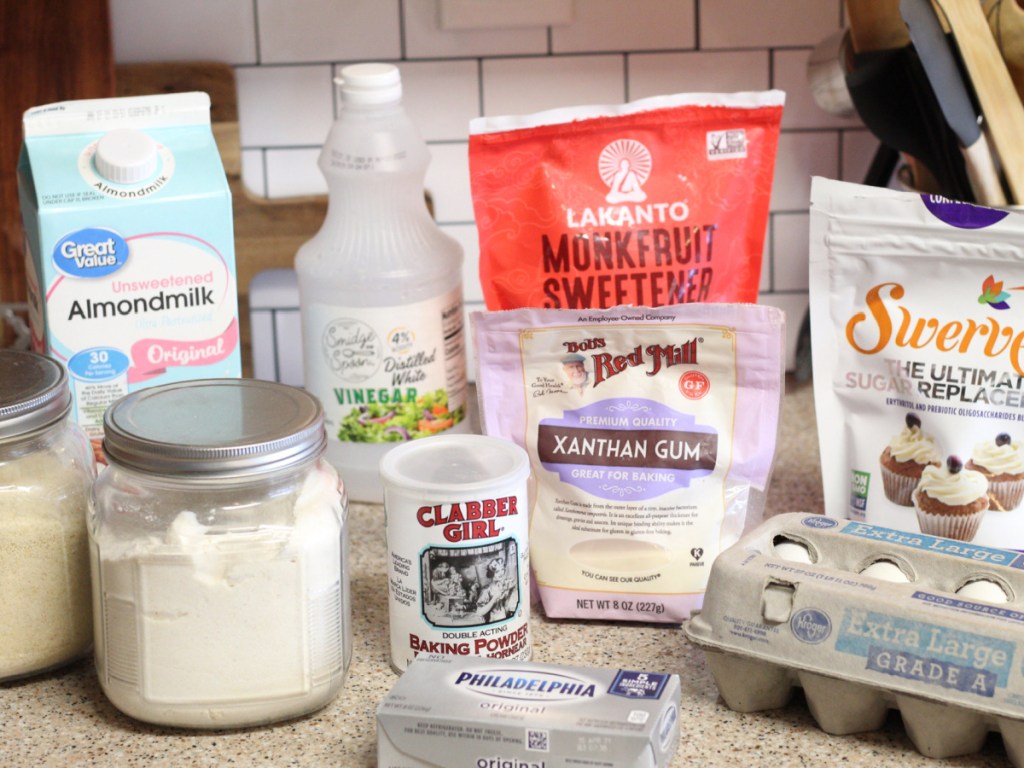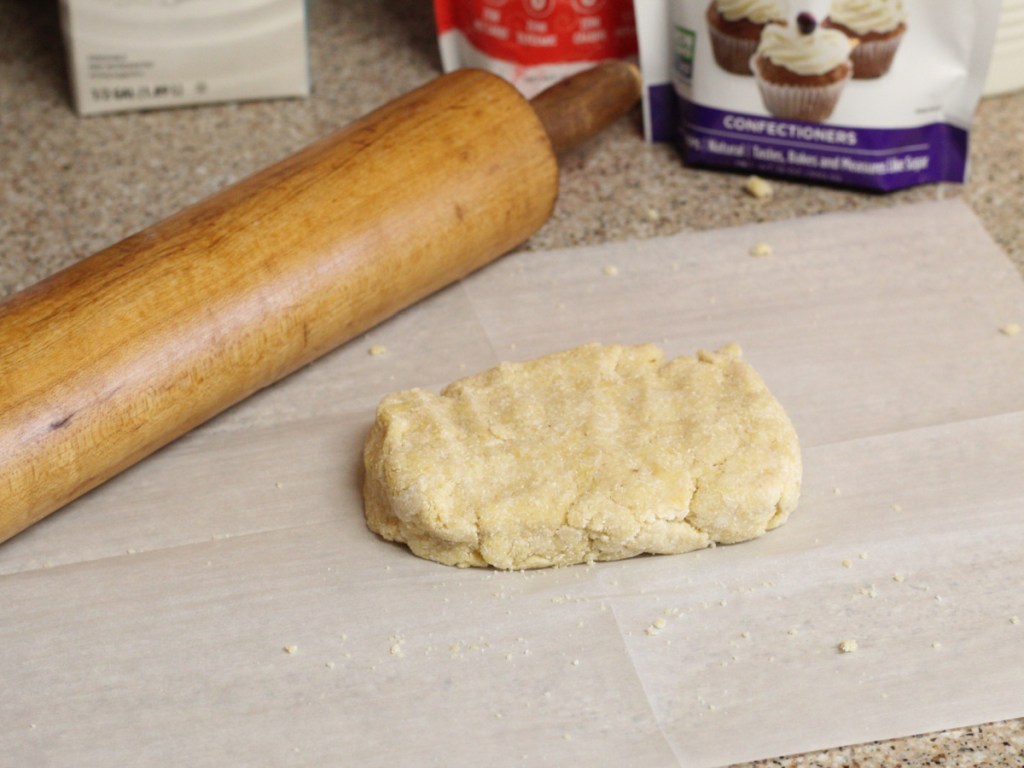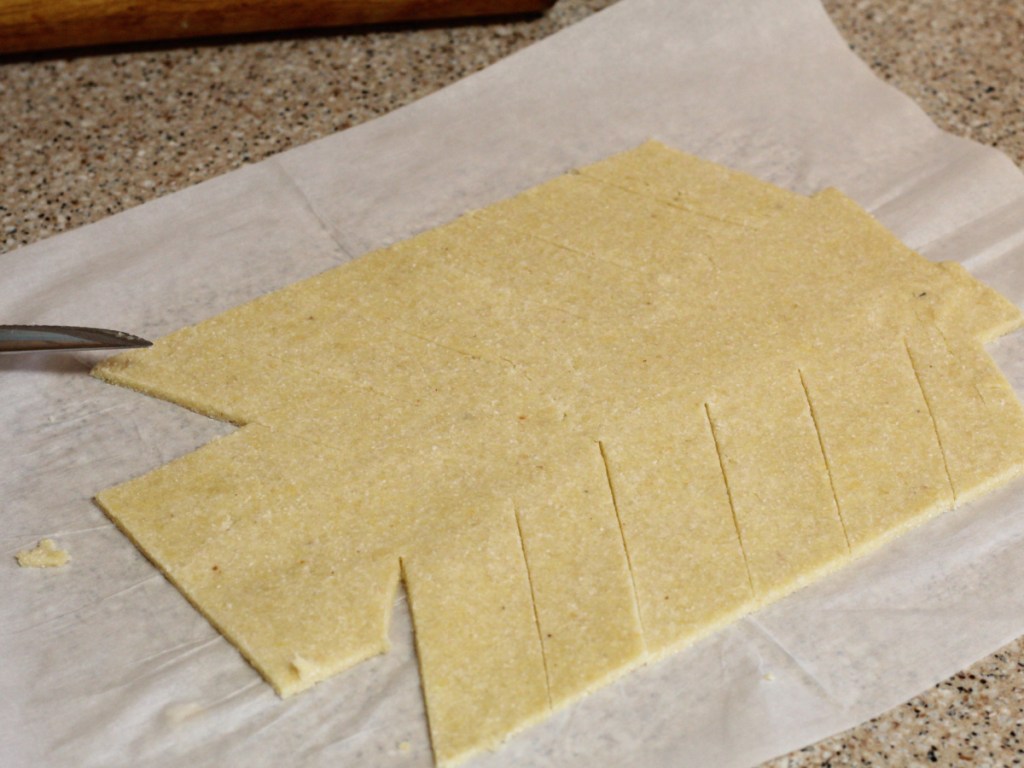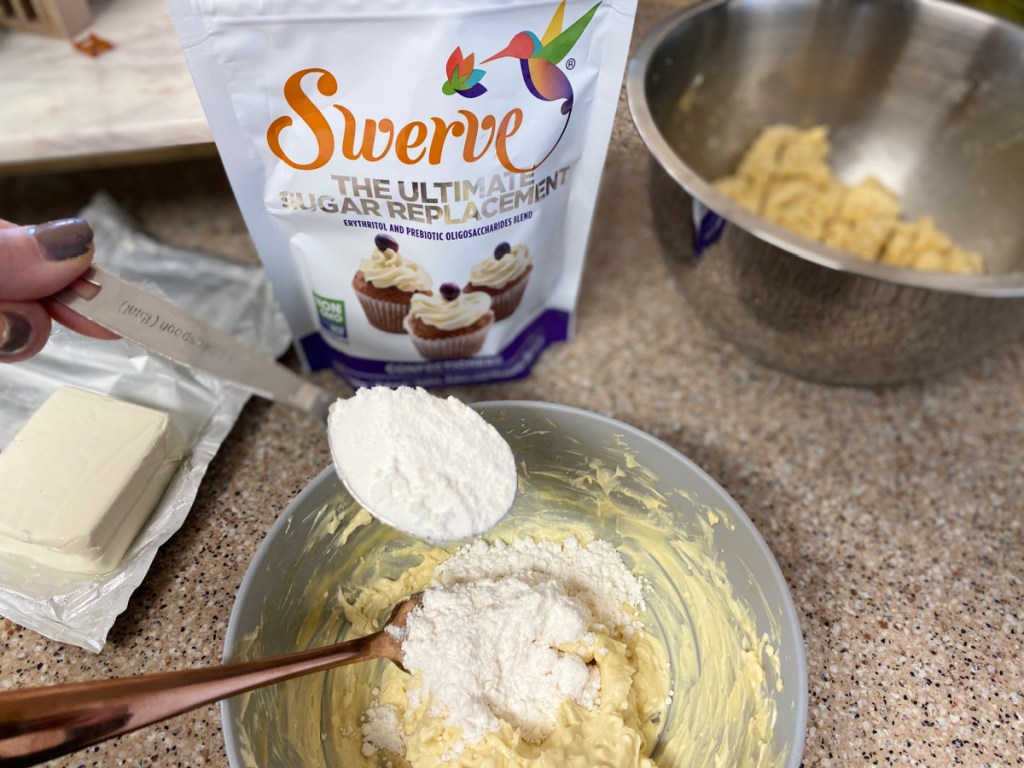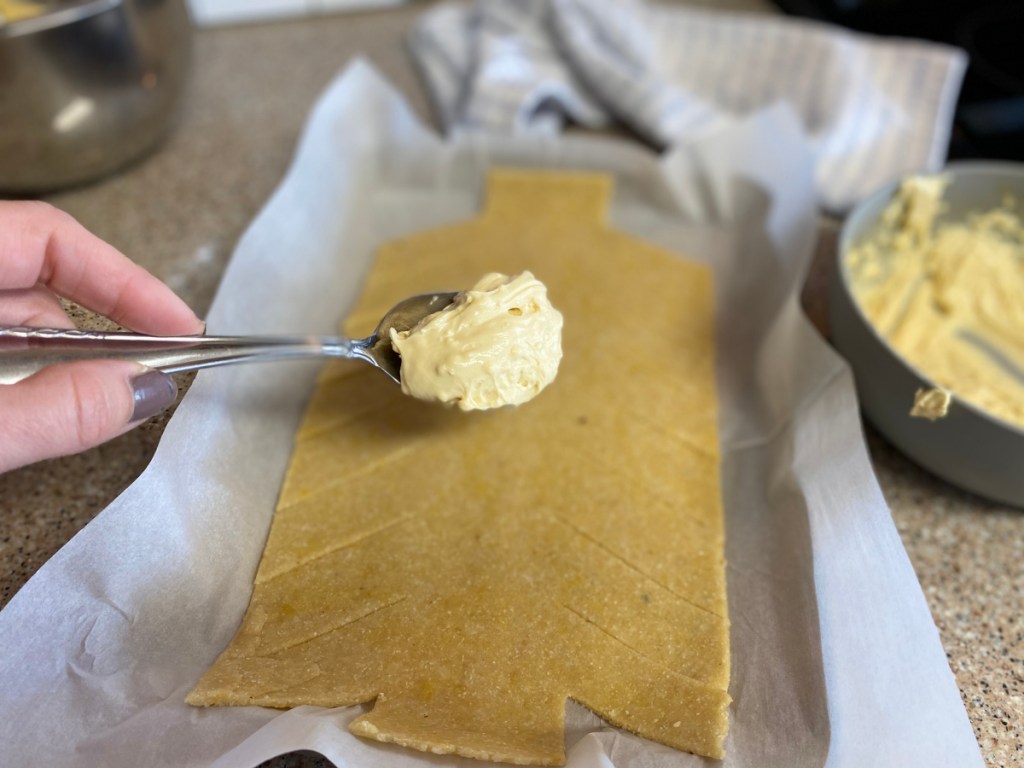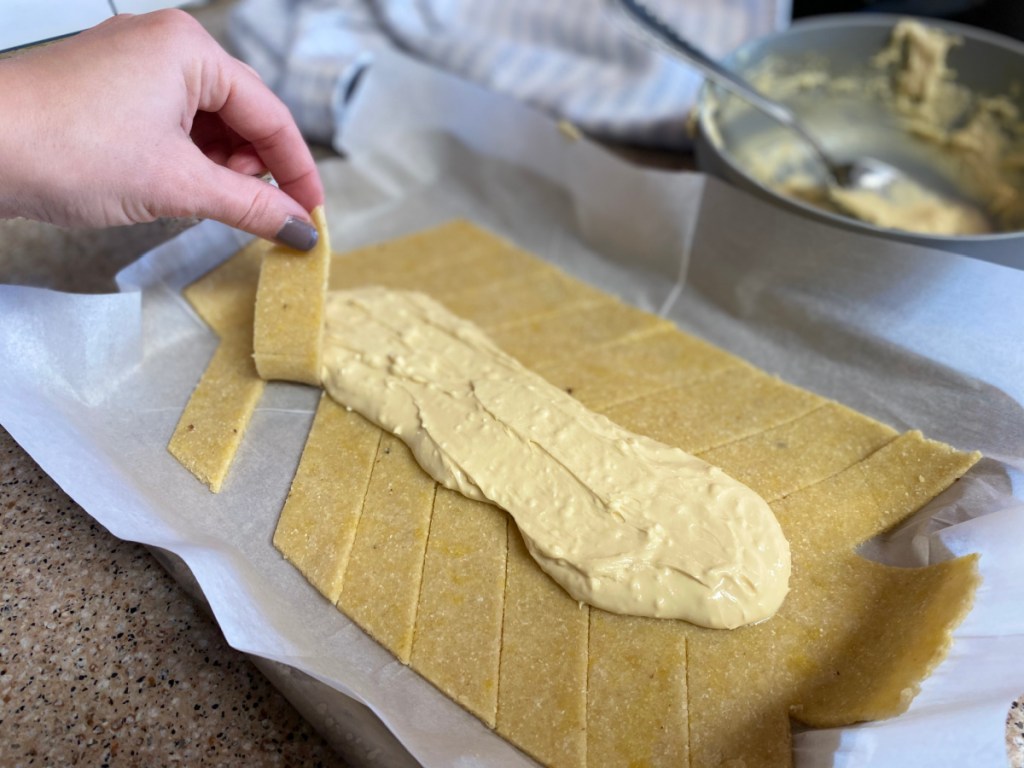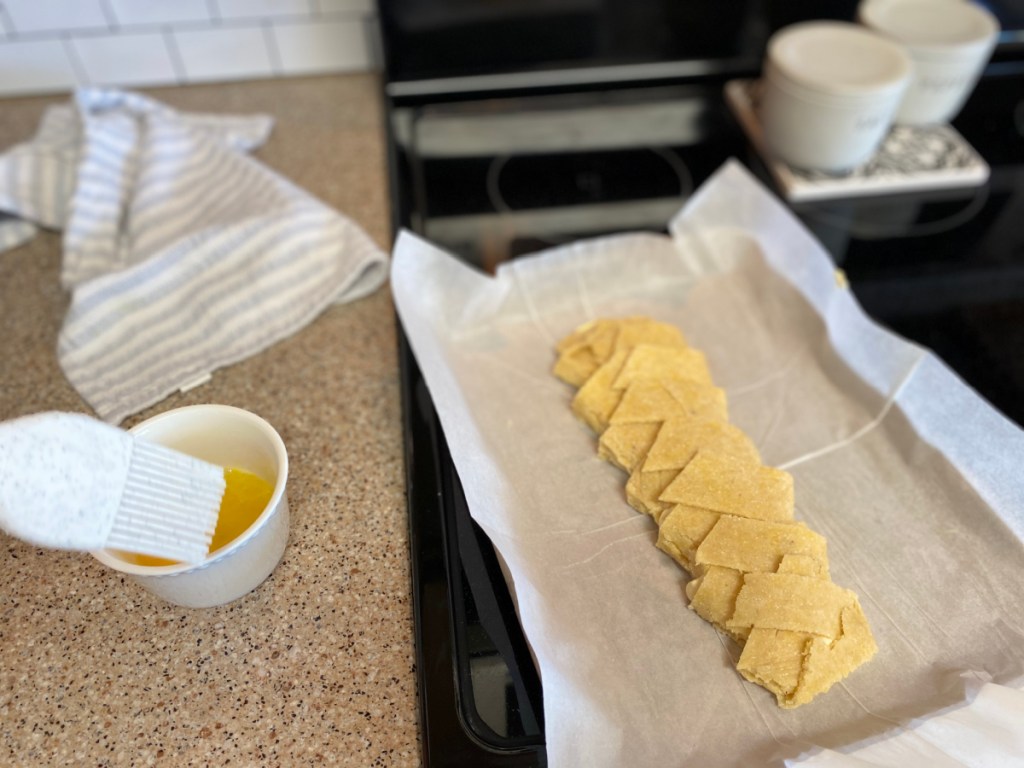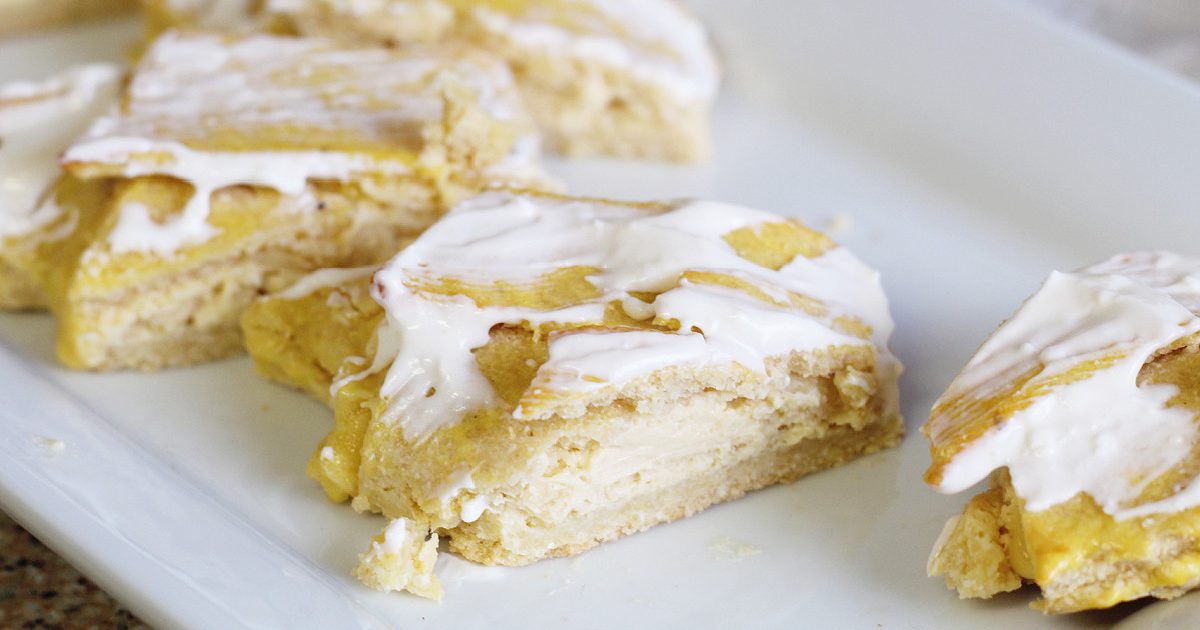 ---
yield: 7 SERVINGS
prep time: 20 MINUTES
cook time: 20 MINUTES
total time: 40 MINUTES
A low carb spin on a classic cheese danish made with simple ingredients for a wow-worthy baked good breakfast delight!
Ingredients
Crust:
1 teaspoon baking powder
1 teaspoon vinegar
3 tablespoons water
1 egg, beaten
1 egg, beaten for egg wash
Cheese Filling:
4 oz. cream cheese, softened
1 egg yolk
Glazed Icing:
3 oz. cream cheese, softened
3 tablespoons almond milk
Directions
1
Preheat oven to 350 degrees. Line a baking sheet with parchment paper.
2
Prepare the crust:
In a bowl mix the almond flour, coconut flour, xanthan gum, and baking powder. Add in one egg, water, vinegar, and stir to combine. Let the dough rest for at least 5 minutes.
3
Meanwhile, prepare the filling: 
In a bowl, beat the cream cheese with a hand mixer until smooth. Add in the sweetener, egg yolk, vanilla, and mix until fully blended together.
4
Roll out the dough between two sheets of parchment paper. You should aim for a 12x8 rectangle. Trim the sides so you have a straight rectangle. Slice the dough at a slant into 5-6 strips leaving the center about 3 inches uncut across.
5
Fill the middle with the cream cheese mixture and fold into a crisscrossing pattern with the strips.
6
Brush the top with the egg wash and bake in the preheated oven for 20 minutes or until golden brown.
7
Remove from the oven and let cool.
8
Preparing the icing:
In a small bowl, combine the cream cheese, powdered erythritol, and almond milk. Mix together with a hand mixer until you have a thick glaze consistency. Spread over keto danish.
Nutrition Information
Yield: 7, Serving Size: 1 slice
Amount Per Serving: 226.7 Calories | 19.5g Fat | 11.8g Total Carbs | 2.9g Fiber | 5.2g Sugar Alcohol | 7.2g Protein | 3.7g Net Carbs
---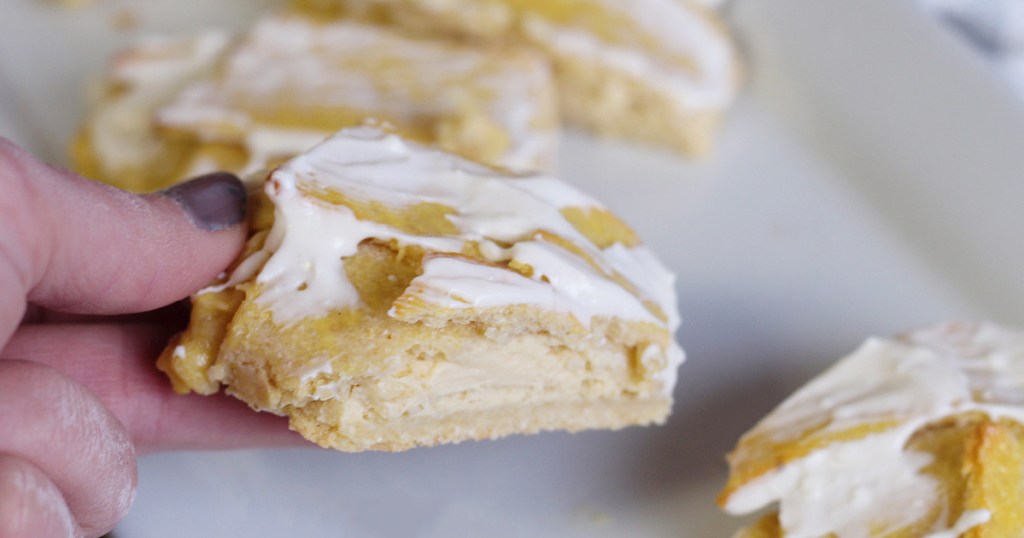 A sweet keto treat perfect for any time of the day!
This keto cheese danish would make a great addition to your weekend brunch menu. I included a slice in my husband's work lunch for dessert and he really enjoyed it, which was a total win as he typically isn't a fan of most keto desserts!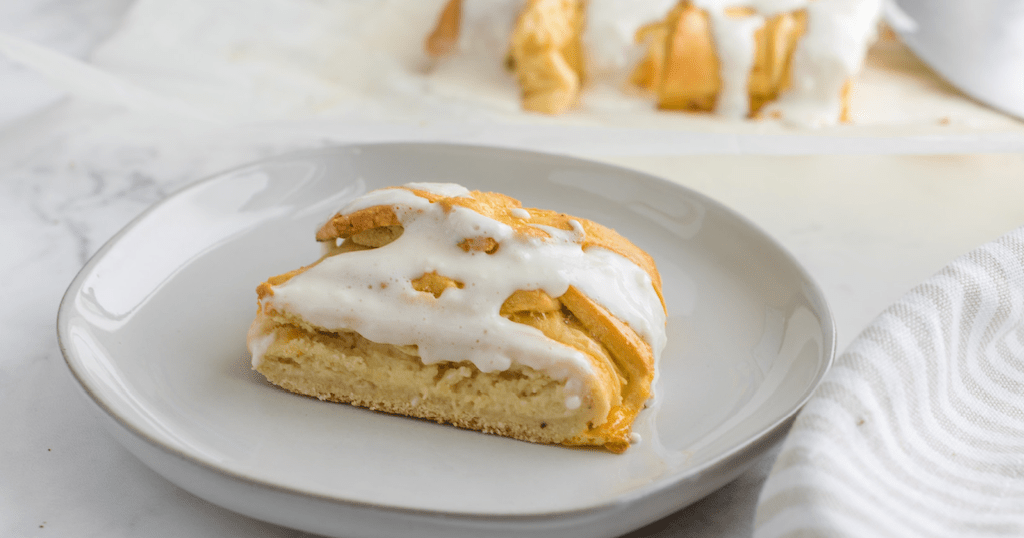 My team member, Jenna, gave this recipe a test for me, and here's what she had to say:
"This recipe worked out really well and I loved the taste and texture! The glaze sure puts this keto cheese danish over the top. There's nothing better than a flakey pastry to enjoy along with my morning coffee. My kids had a cup of keto hot chocolate with their danish!"
---