Easy Homemade Keto Caesar Salad Dressing
Check out this easy keto Caesar dressing recipe!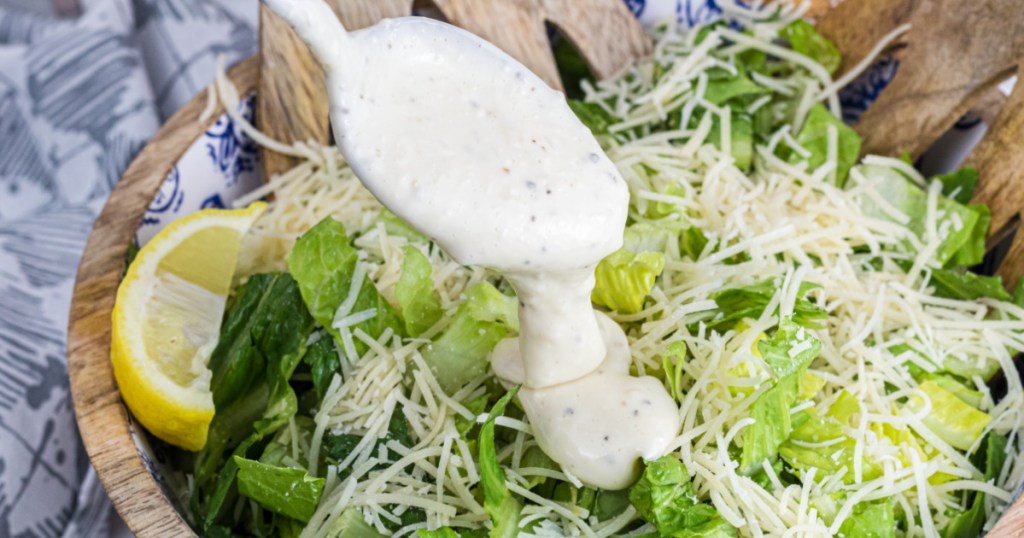 Dress up your salad!
I love a flavorful Caesar dressing for my salad, but trying to find one without all of the sugar and added ingredients that aren't so low carb is often hard to find. Luckily for you, we've got a recipe for a mouth-watering keto caesar dressing!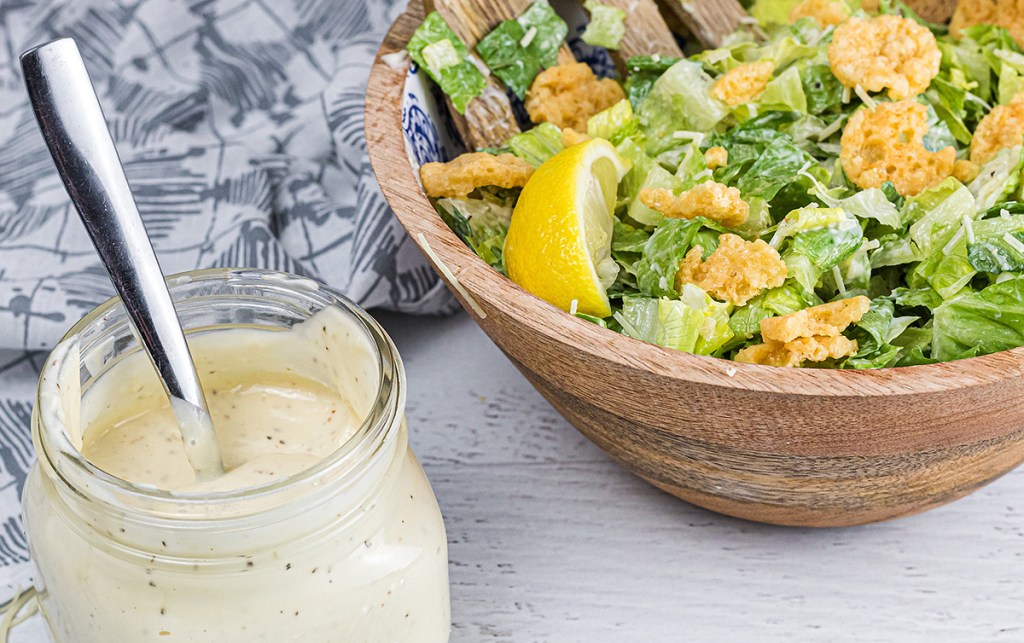 This homemade low-carb dressing is so easy to make and trust me, you'll be licking the spoon because it's that dang good. It's so much better than store-bought dressing and it's ready in under 10 minutes so you can dress up a salad or pour over grilled chicken in no time.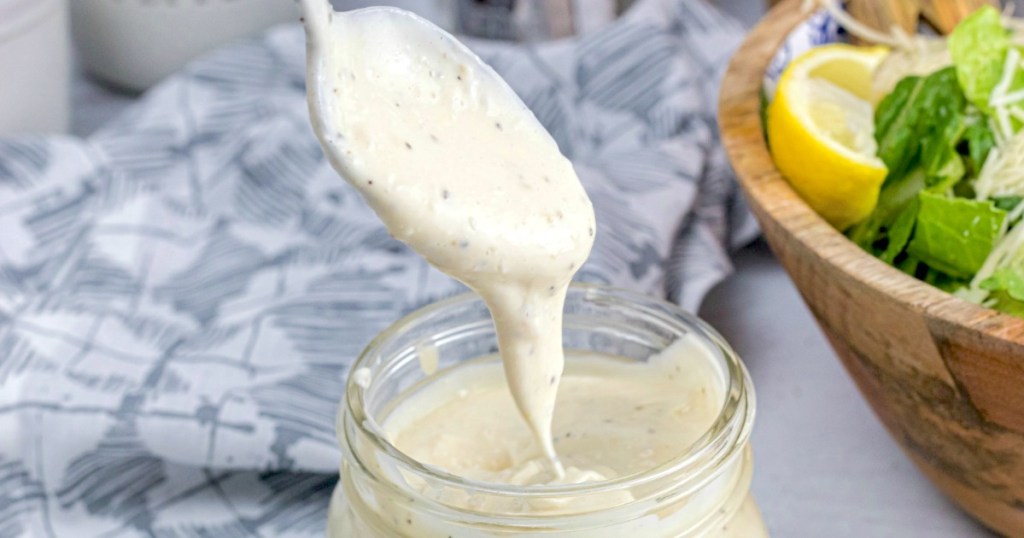 Is Caesar dressing keto?
Yes and no. You'd be shocked to learn how many not-so-healthy ingredients are in many of the condiments and dressings you'll find at your local grocery store. I love having control over the ingredients by making my own salad dressings, like this keto Caesar salad dressing, from scratch at home. You can add more or less of your favorite ingredients so you can enjoy it just the way you like it!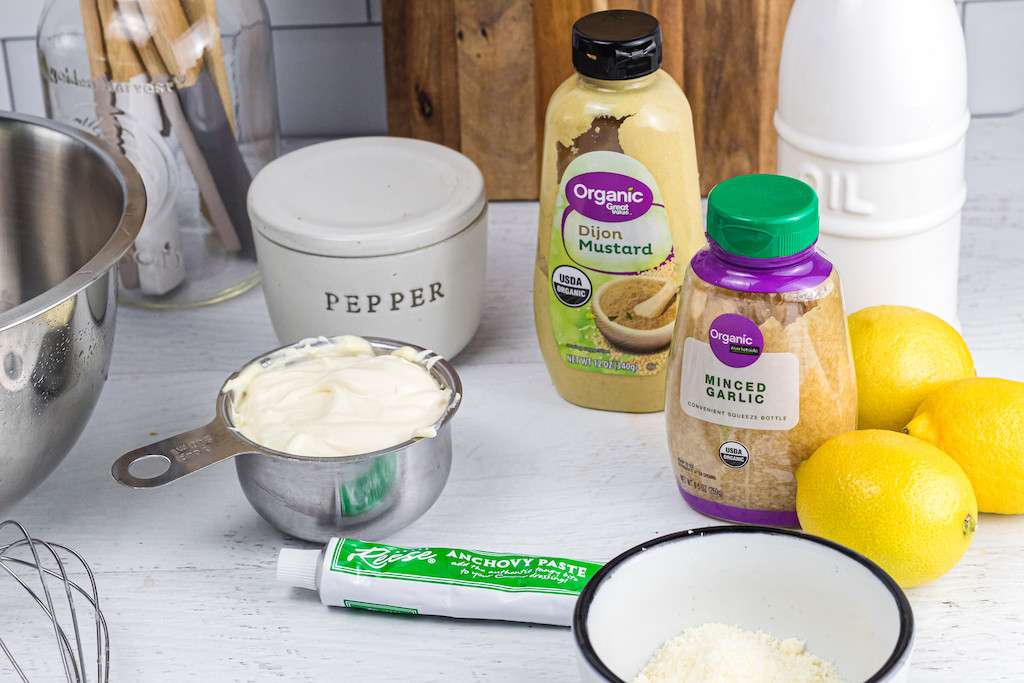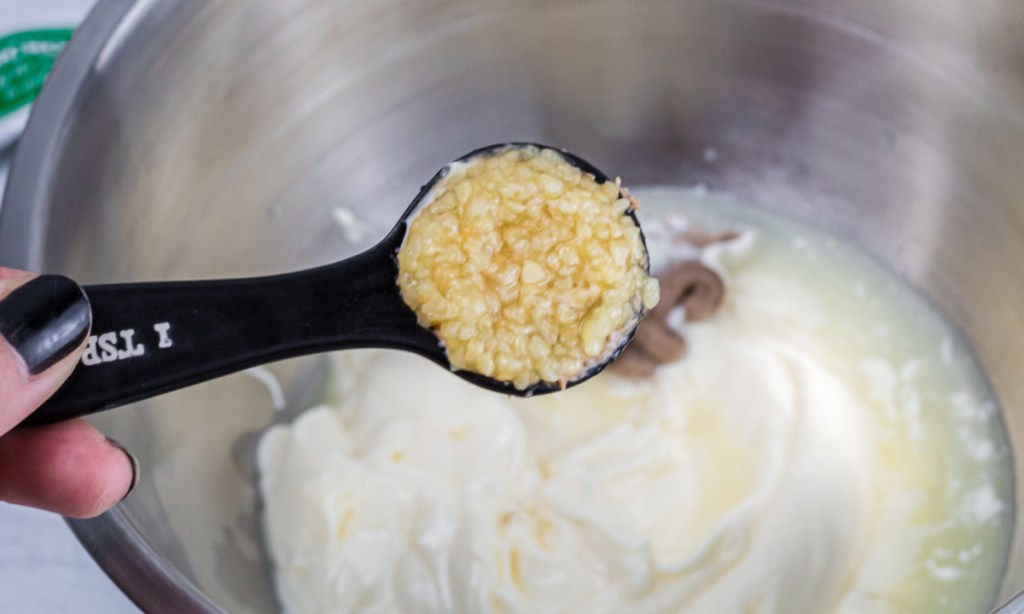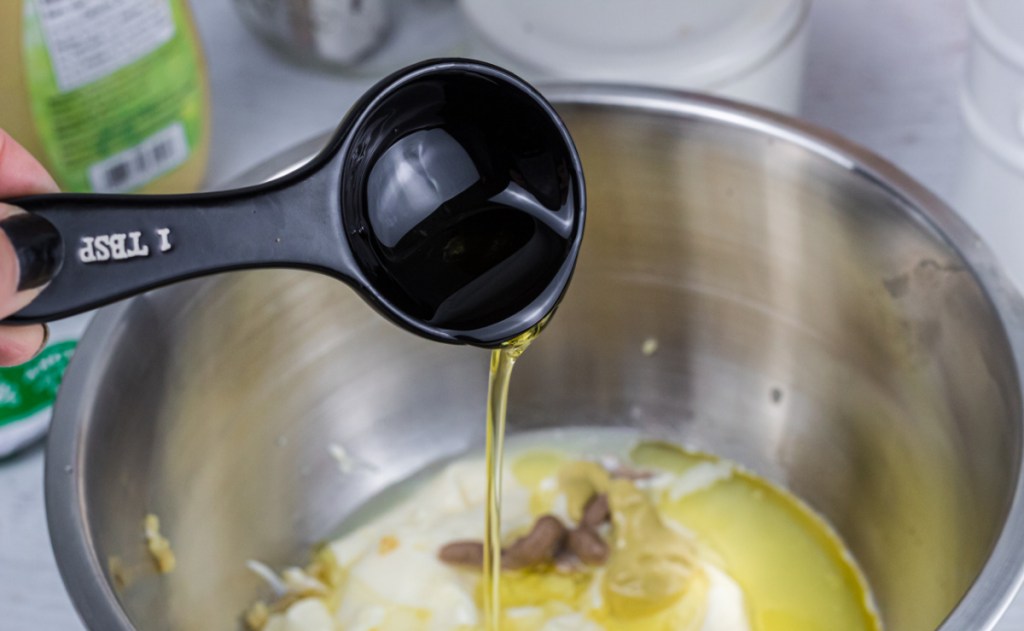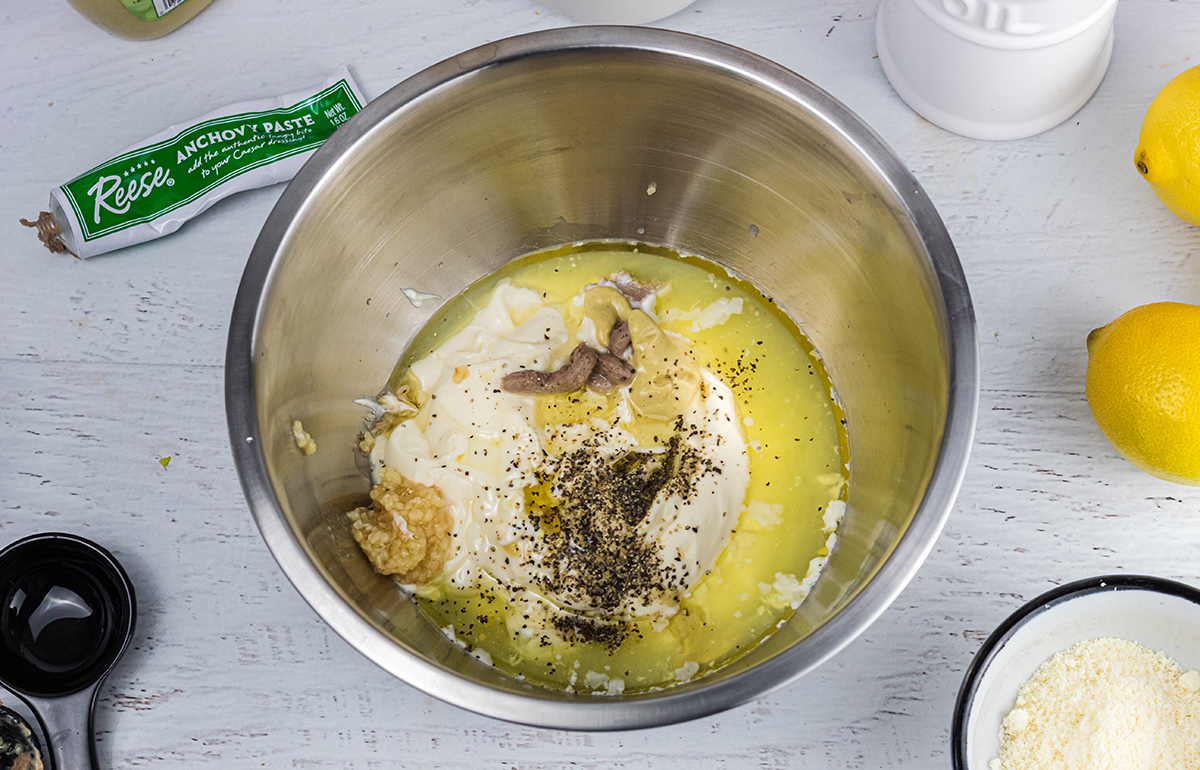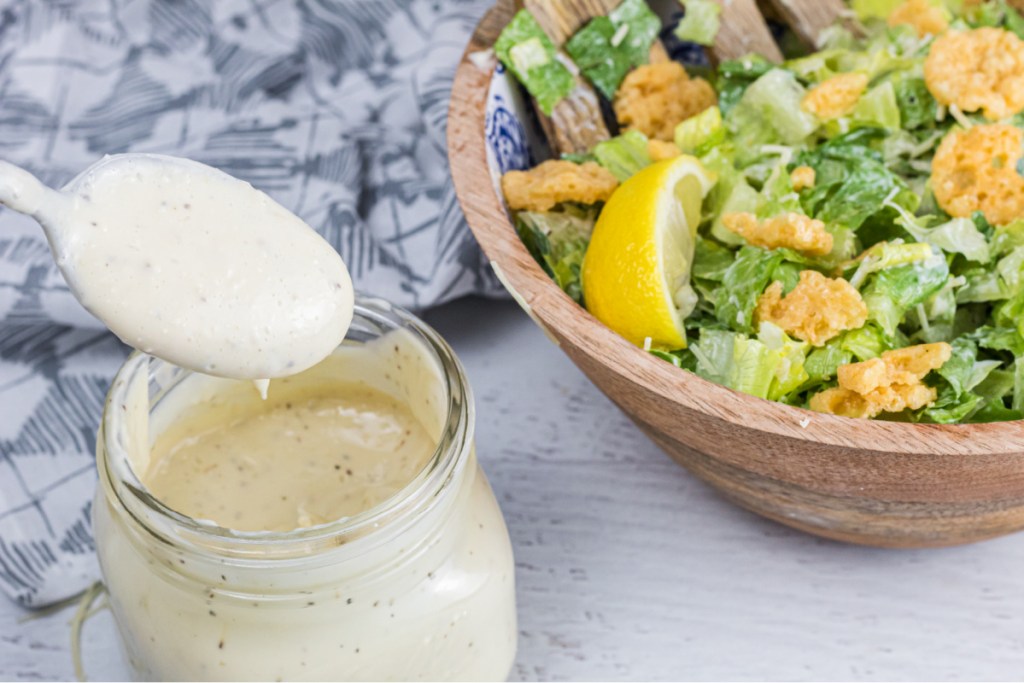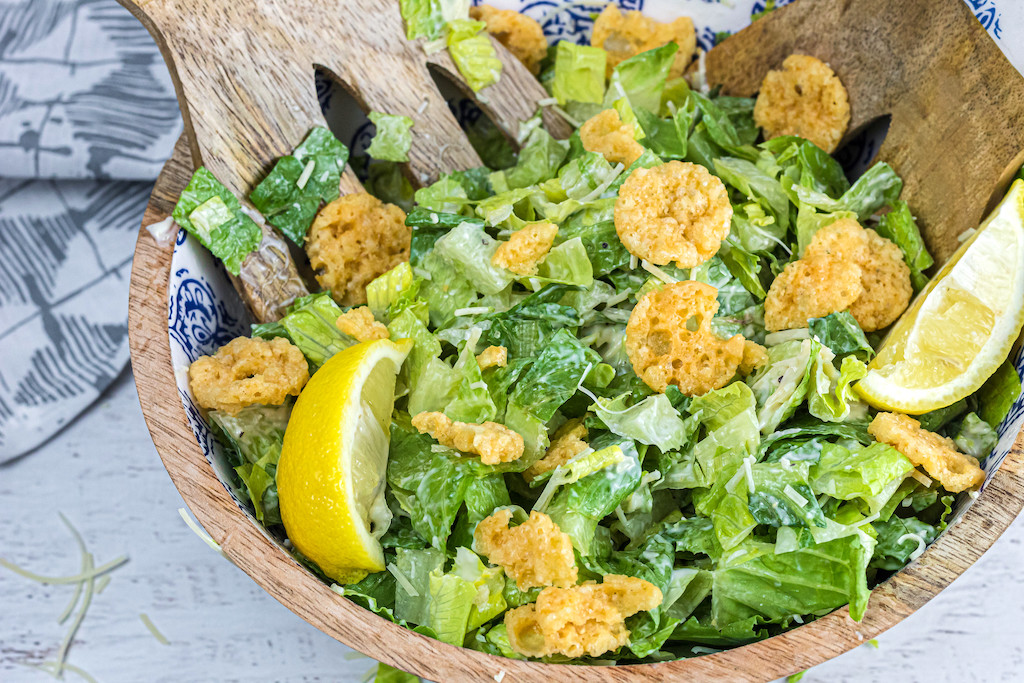 ---
Print
Keto Caesar Dressing
yield: 24 SERVINGS
prep time: 15 MINUTES
total time: 15 MINUTES
Rich and creamy keto-friendly salad dressing made with fresh and flavorful ingredients.
Ingredients
1 tablespoon garlic, minced
2 tablespoons lemon juice
3 tablespoons extra virgin olive oil
1/2 teaspoon Djion mustard
1/4 cup grated parmesan cheese
1 teaspoon pepper *optional
Directions
1
Add all ingredients to a mixing bowl and whisk until combined.
2
To store dressing, make sure to use a sealed container and store it in the refrigerator for up to one week. Enjoy!
Nutrition Information
Yield: 24 tablespoons, Serving Size: 1 tablespoon
Amount Per Serving: 116 Calories | 12.5g Fat | 0.4g Total Carbs | 0g Fiber | 0.1g Sugar | 0.6g Protein | 0.3g Net Carbs
---
Tips for making the BEST keto Caesar dressing:
While you can use store-bought mayo as the base, try using our homemade keto mayonnaise! It's so delicious, nutritious, and oh so low carb.
I am a fan of anchovy paste so I did 2 teaspoons, but if you don't want a big zing flavor, I recommend only doing 1 teaspoon.
Need a crouton swap? Top your salad with Parmesan Crisps to replace the crunchy bread bites.
Kick your Caesar salad up a notch and turn it into a hearty dinner by adding grilled chicken and bacon. YUM!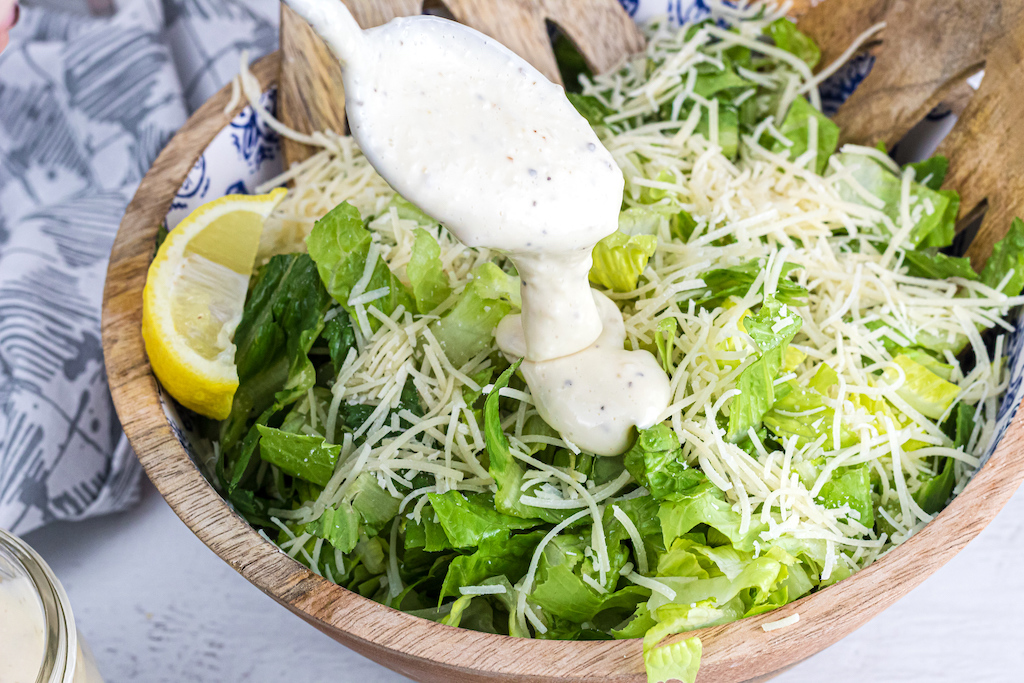 I could eat this keto Caesar dressing by the spoonful!
Caesar salad is one of my go-to lunches when I'm busy working. I have the dressing prepared in advance and just throw it on some romaine and add in the parmesan crisps for a delicious low-carb lunch in no time! YUMMO!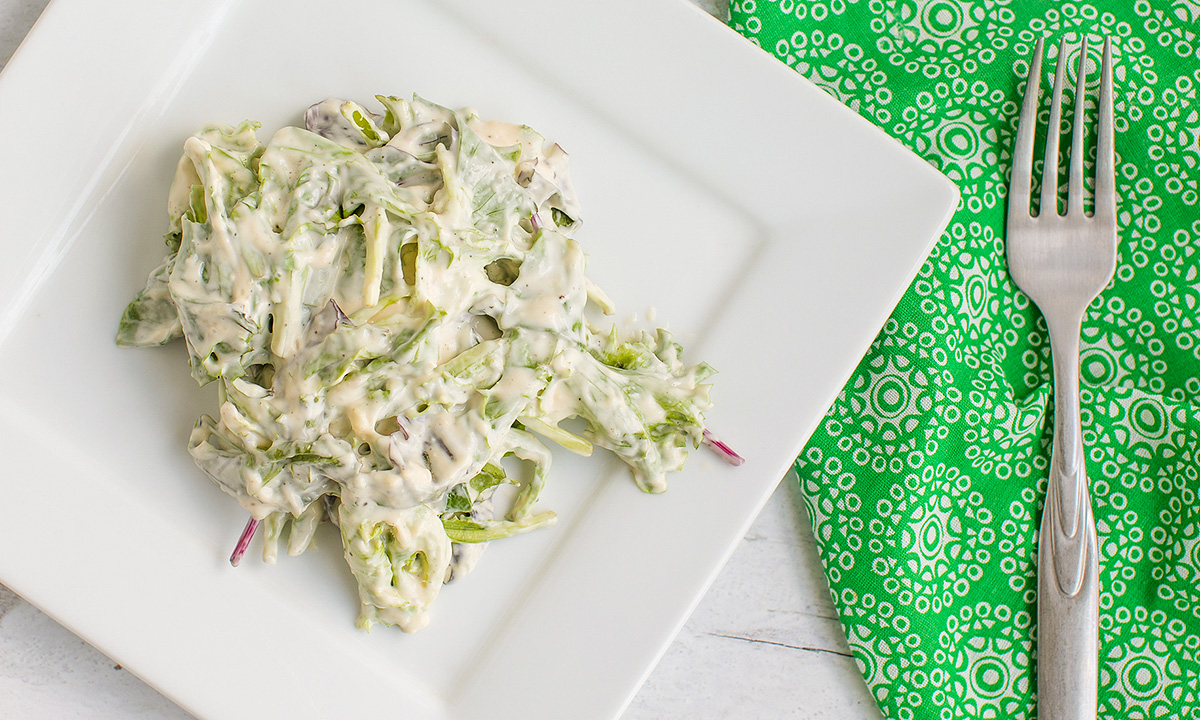 Here's what my teammate Jenna had to say after making this keto caesar dressing recipe:
"Wow, this dressing really brings the flavor! I'm rather picky when it comes to Caesar dressings and this one is so tasty; I really love the creaminess to it! I like that it is super thick, just as I imagine a Caesar dressing should be! Like Ashley, I went with two teaspoons of anchovy paste because I like a stronger flavor."
---