Add Keto Blueberry Chaffles to Your Breakfast Menu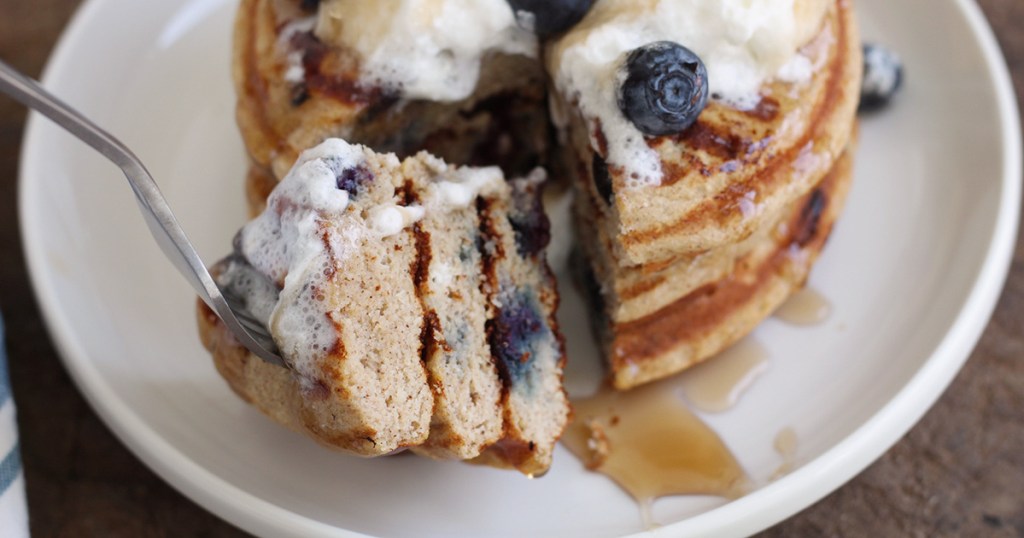 Keto blueberry chaffles coming right up!
It's no secret that we LOVE chaffles here at Hip2Keto, so we decided to mix it up and create a fruity keto blueberry chaffle! YUMMO! This low-carb breakfast chaffle is so tasty and simple to make, you'll want to double the recipe so you can freeze some to have on hand for breakfast the entire week.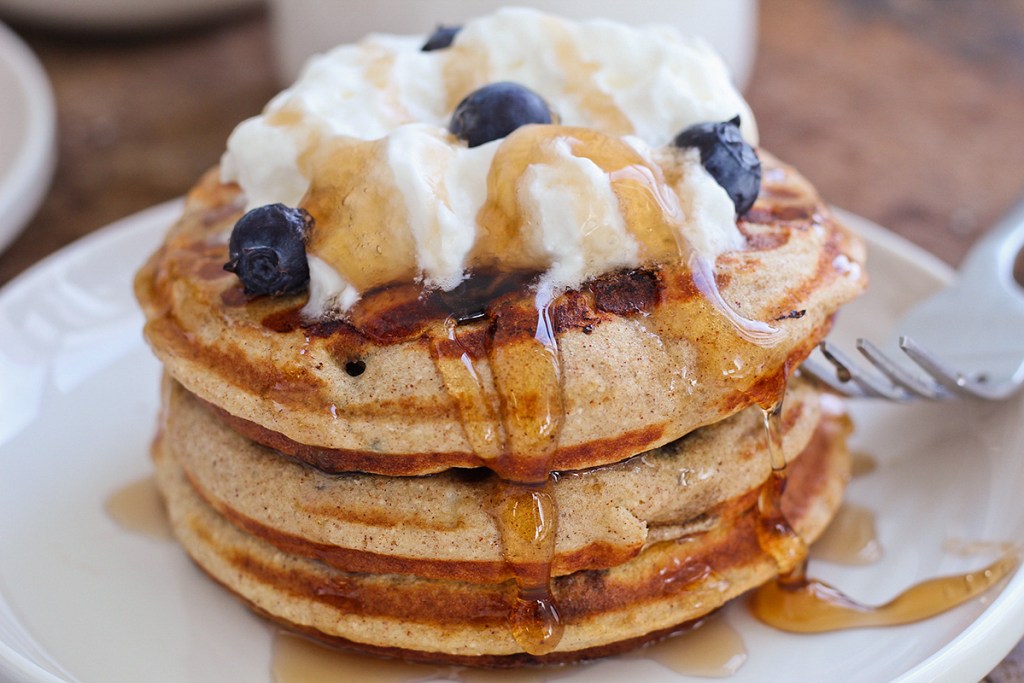 So berry delicious!🫐
Blueberries are one of the delicious low-carb fruits you can enjoy while living the keto life. The natural sweetness from the blueberries is so refreshing, and I love when I can throw them into a recipe to get that sweet fruity flavor without all the added sugar.
Blueberries are packed with antioxidants and are high in potassium, fiber, manganese, vitamin K, and vitamin C. All that good stuff in one little berry sounds good to me! 🫐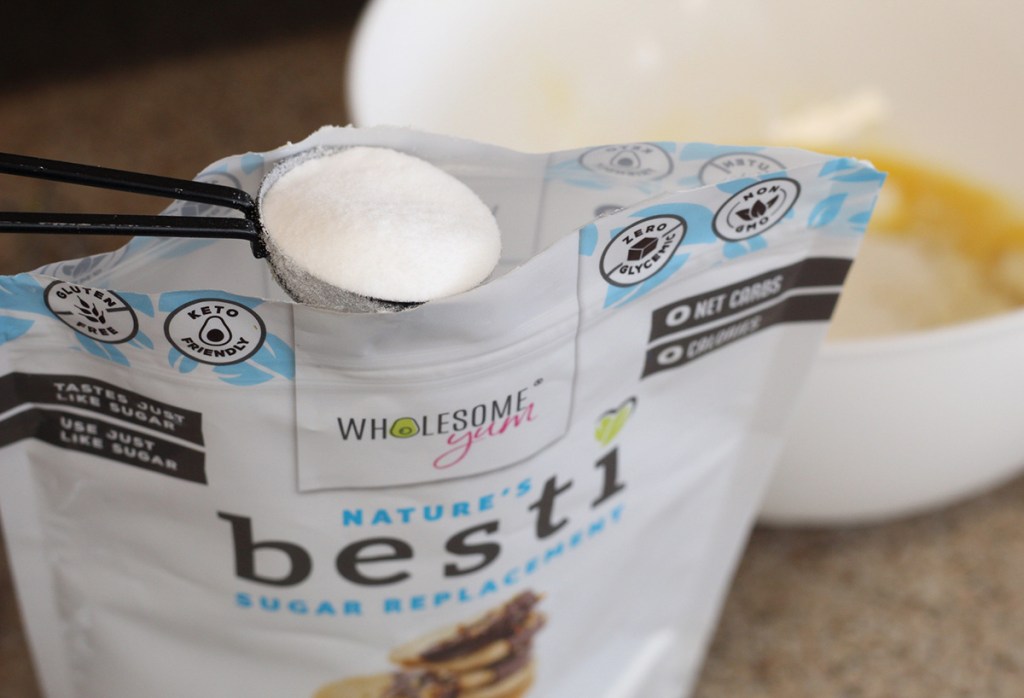 Berries aren't the only sweetness in this recipe…
Now that more and more sugar replacements are out, I wanted to try out Besti sugar replacement from Wholesome Yum. This monk fruit allulose blend seriously tastes just like sugar and is used just like sugar as well. I love when ingredients can be a 1:1 ratio!
I am a huge monk fruit fan because I love how it doesn't give you the cooling aftertaste as some sugar replacements do. I can't wait to try out the other Besti products, like the brown sugar sub! YUM!
Tips for making the best keto blueberry chaffles:
This recipe makes four chaffles, so I would double or triple if you are serving your family.
No need to spray your waffle maker with oil as most models already have a nonstick coating.
Need a recommendation for syrup? We love ChocZero syrups – they're sugar-free, low carb, and oh so yummy! We also have a keto maple syrup recipe that's definitely worth trying if you have a little more time on your hands.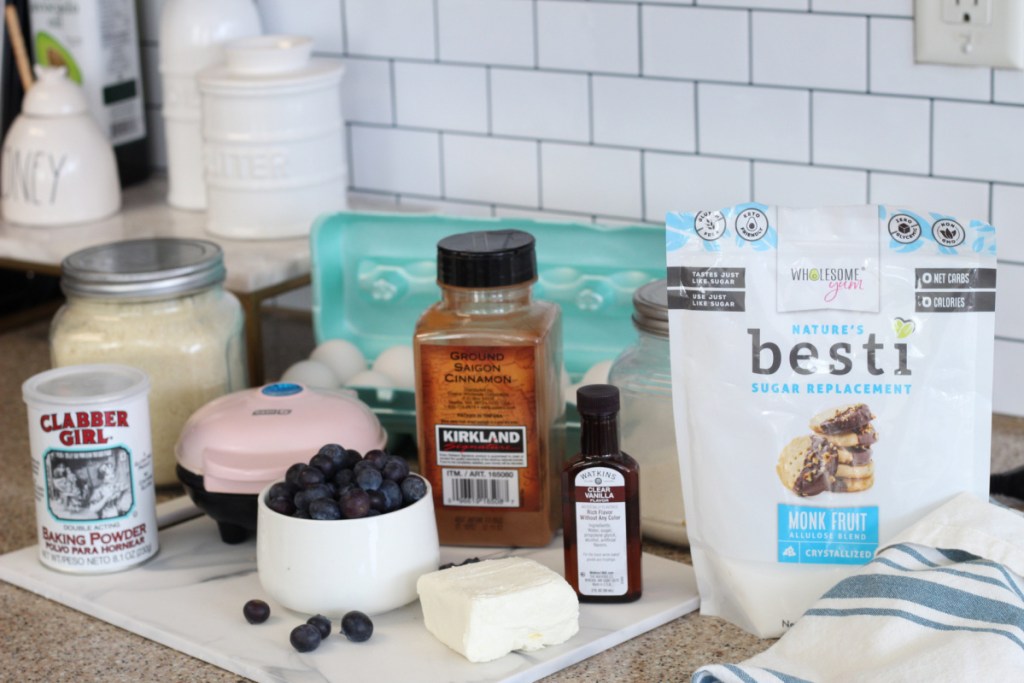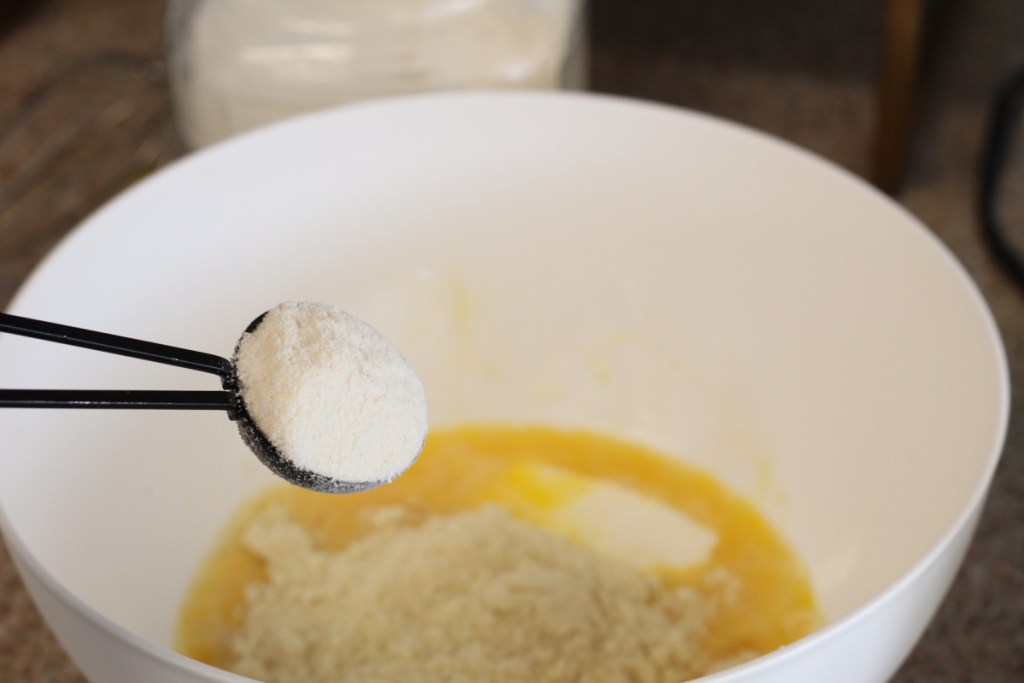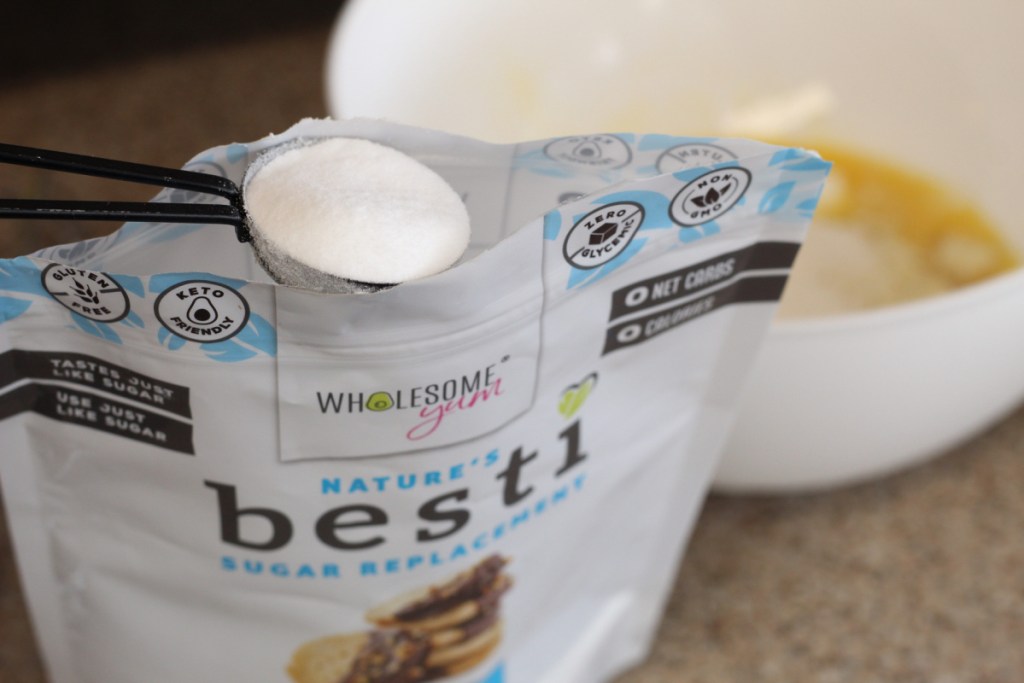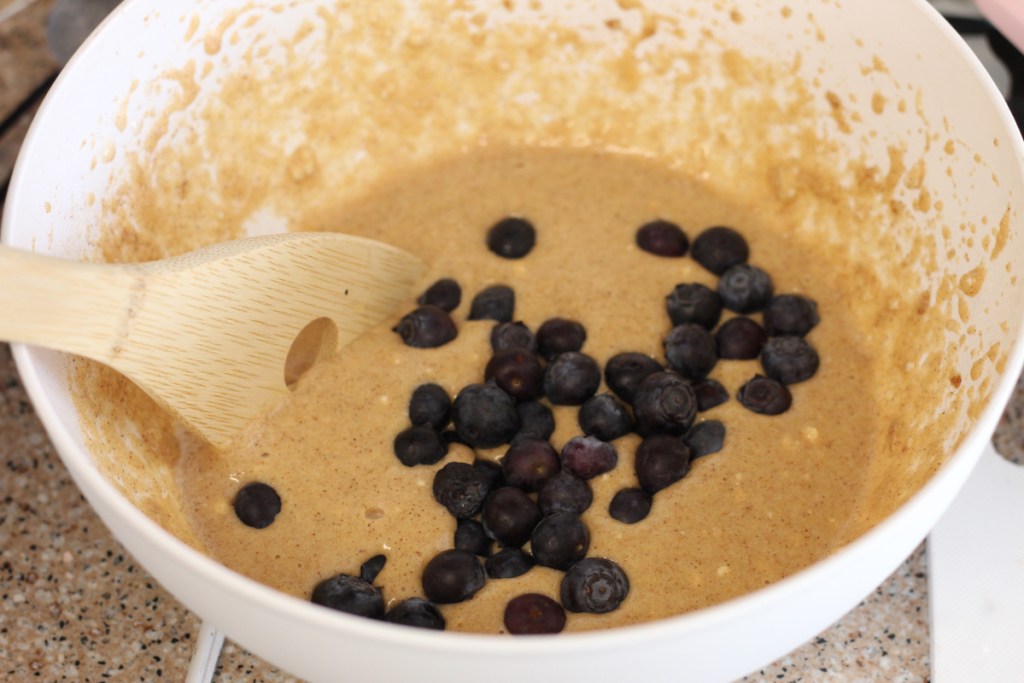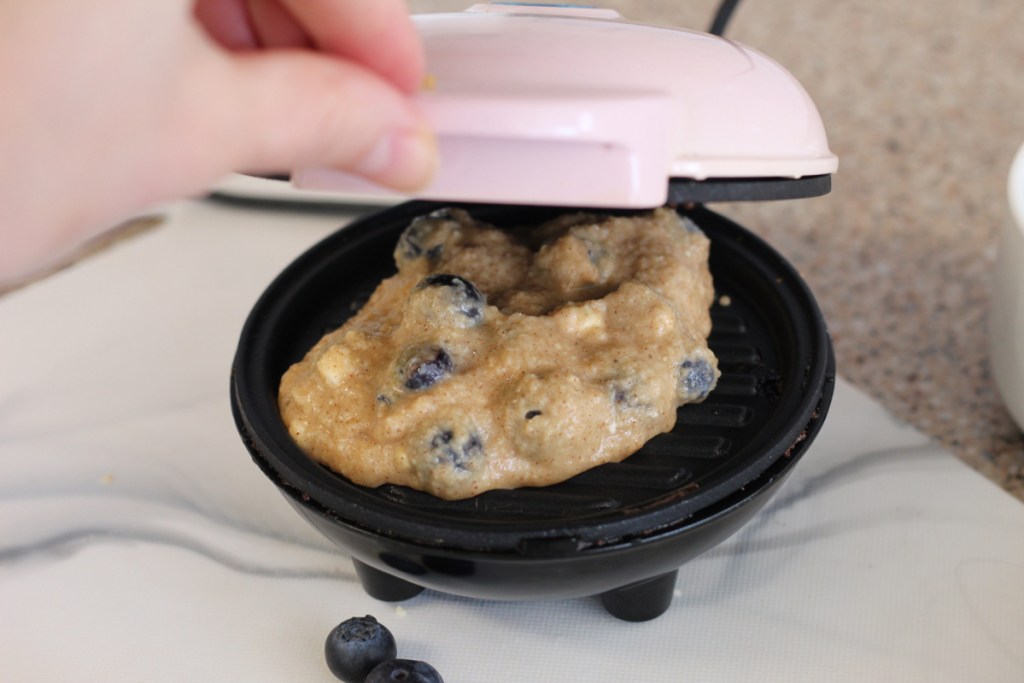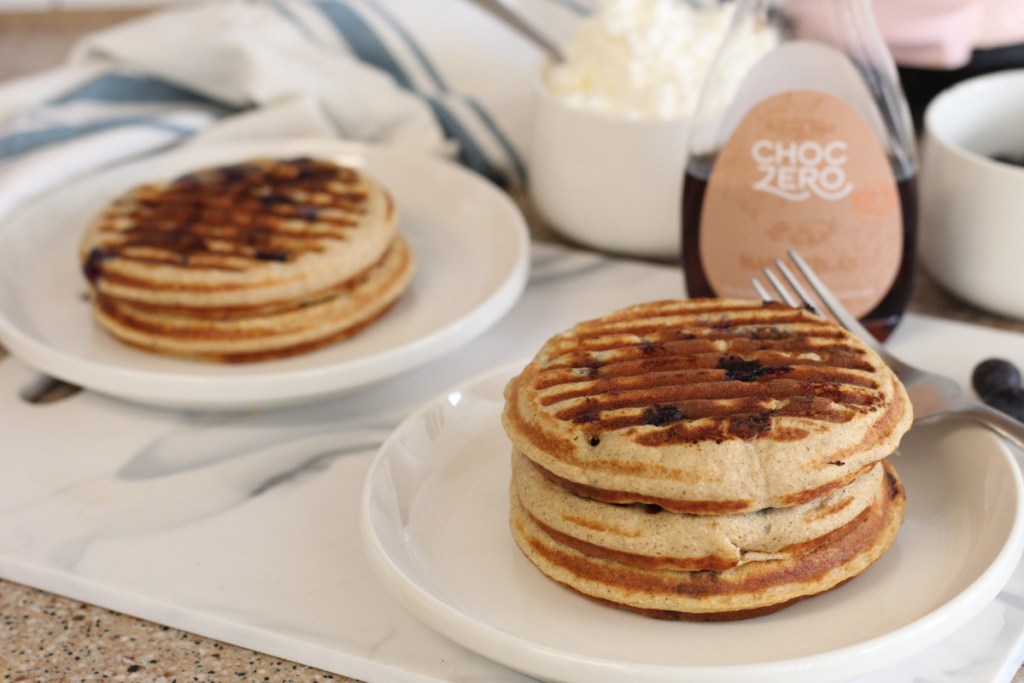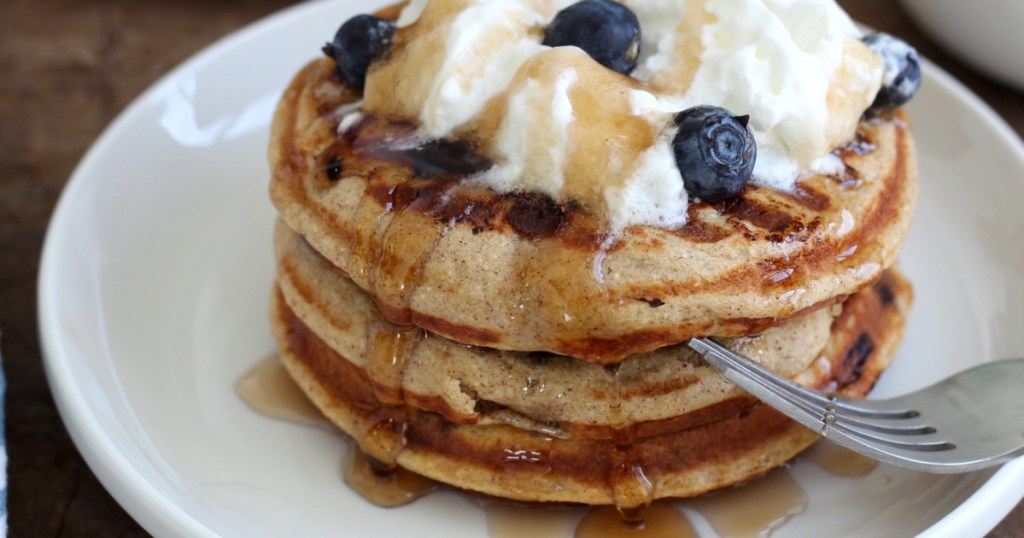 ---
Print
Keto Blueberry Chaffle
yield: 2 SERVINGS
prep time: 7 MINUTES
cook time: 3 MINUTES
total time: 10 MINUTES
Fruit is back on the breakfast menu with this delicious recipe. Made with fresh blueberries, cream cheese, and a few simple ingredients, you'll never believe they're low carb.
Ingredients
2 oz. cream cheese, room temperature
4 eggs, room temperature
2 teaspoon vanilla
1 teaspoon baking powder
1/2 teaspoon salt
1/2 teaspoon cinnamon
1/4 cup fresh blueberries
Whipped Cream Topping (optional):
Directions
1
In a medium bowl, add all chaffle ingredients except blueberries and mix together until you have reached a pancake-like batter.
2
Fold in blueberries to chaffle batter.
3
Drop 3 tablespoons or 1 large ice cream scoop full of batter into your mini waffle maker. Let the chaffle cook for 2 minutes and remove.
4
In a large bowl, add in whipped cream ingredients. With a handheld mixer, mix on medium-high until you have reached stiff peaks. This takes about 2-3 minutes.
5
Serve blueberry chaffles with your favorite syrup and/or whipped cream. Enjoy!
Nutrition Information
Yield: 4 waffles, Serving Size: 2 waffles
Amount Per Serving: 107.9 Calories | 7.2g Fat | 10.2g Total Carbs | 2.1g Fiber | 2.2g Sugar | 4.8g Sugar Alcohol | 5.3g Protein | 3.3g Net Carbs
---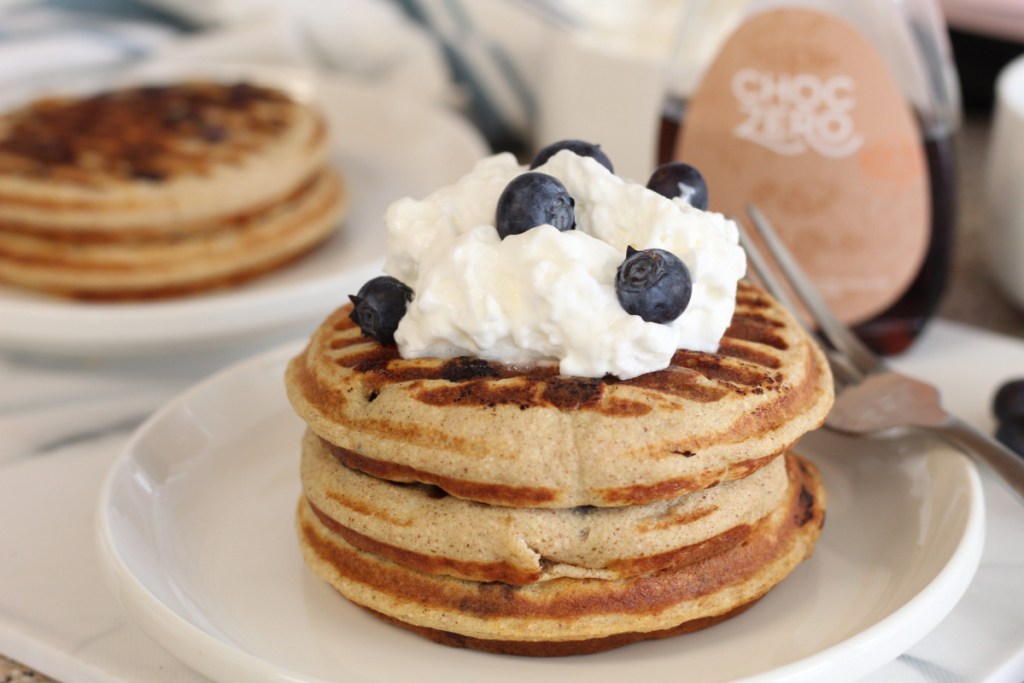 Nothing says good morning quite like these blueberry chaffles and this recipe delivers those comforting flavors that we all know and love while keeping it low carb. I love making these so that my boys can grab one and have a quick breakfast on the go. They're so good, you'll want to whip up a batch for dessert too!
Try them and let me know what you think!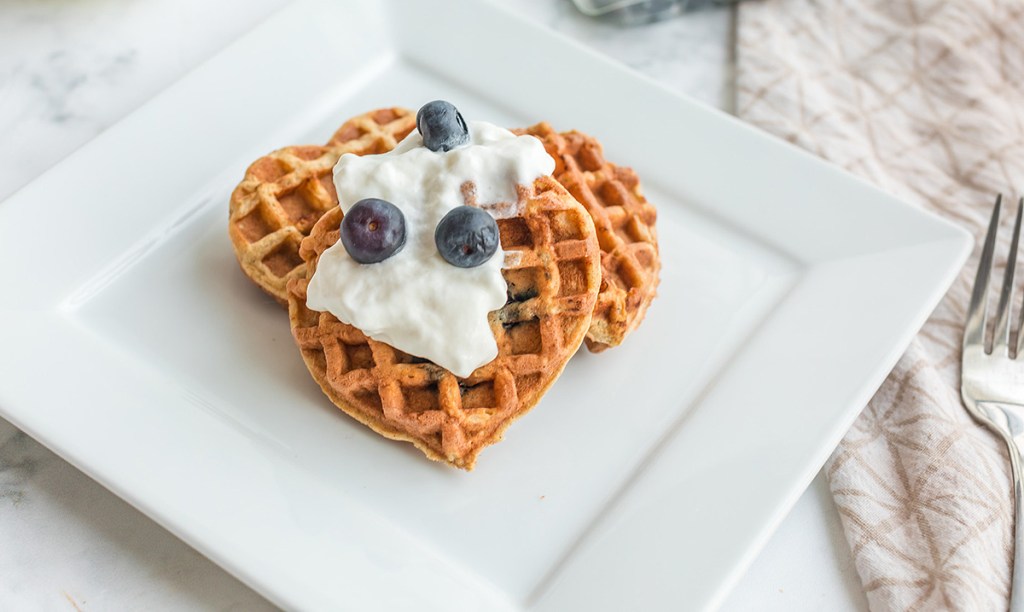 Here's what my teammate Jenna had to say after making these keto blueberry chaffles:
"These are chaffles are so tasty! I love that even though they are egg-based, they don't have an eggy flavor or consistency to them. It's amazing that berries aren't completely off-limits with keto because they are my favorite! I also love that this recipe uses cream cheese… who doesn't love cream cheese? 😋"
---
Looking for a quick breakfast side? Cook bacon in your air fryer!