These Keto Onion Cheeseburger Bombs are the BOMB for Grilling & Camping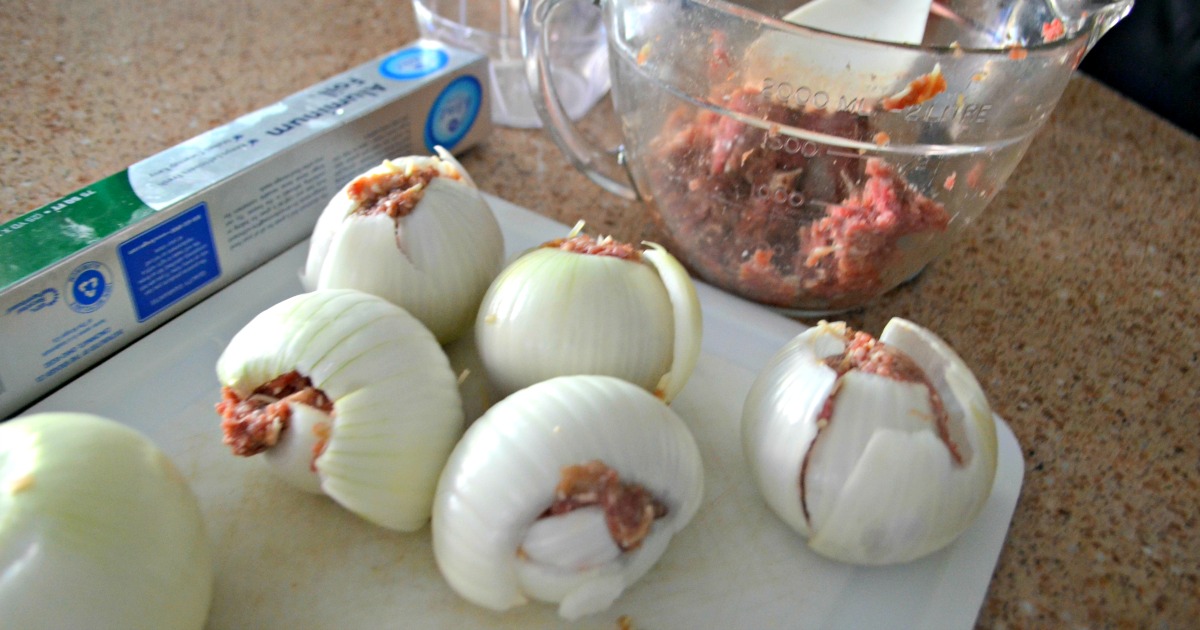 Here's a super simple keto foil packet camping or grilling idea!
Try these keto onion cheeseburger bombs. They're so easy to make, taste delicious, and are so simple to change up! They're a great addition to any camping trip or tailgating party. You can definitely prep them ahead of time for those occasions, too.
Easy to prepare and easy to customize
I used garlic powder, Parmesan cheese, and onion powder, but feel free to throw in any other desired spices or cheeses.
Hip Tip: Stuff with cooked bacon, cheddar, jalapeno slices, mushrooms – anything you'd add to your burger is fair game in these cheeseburger bombs.
I've seen other versions of this idea that include wrapping the onion bombs in bacon and using toothpicks to secure right before grilling. I think that sounds fantastic, too!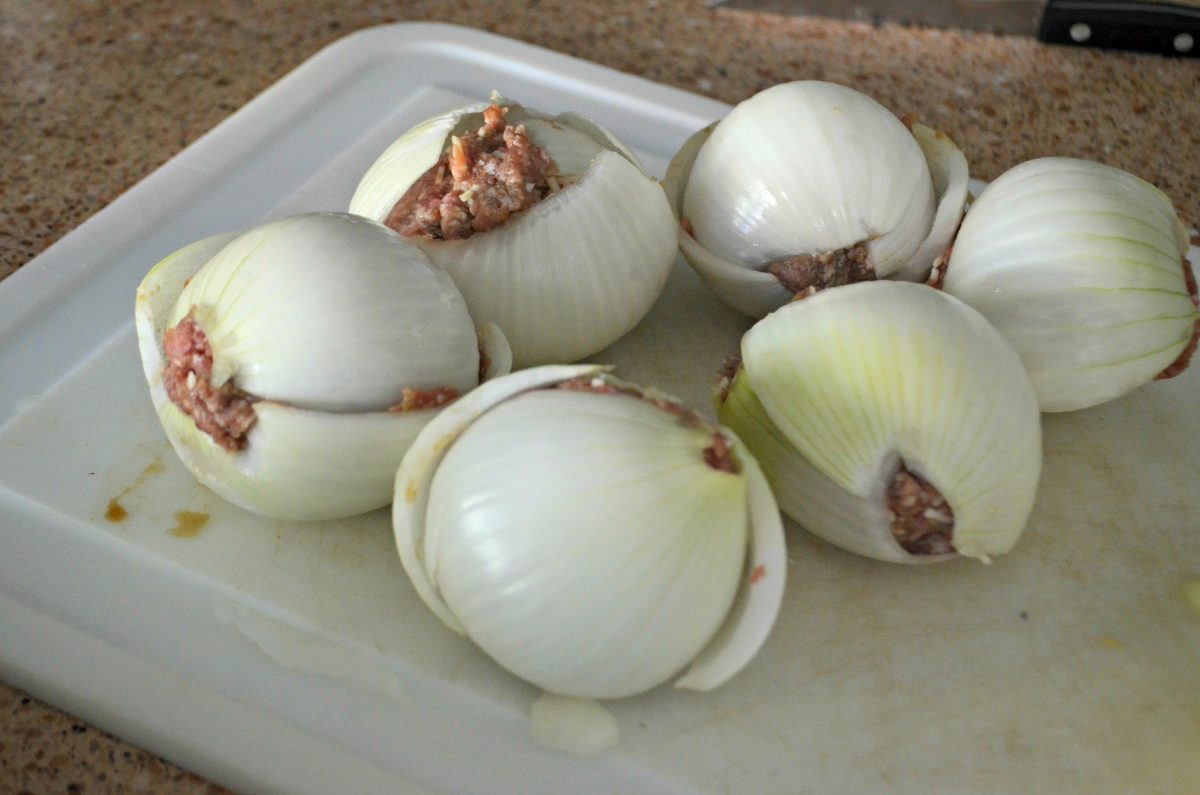 ---
Print
Keto Onion Cheeseburger Bombs
yield: 8 SERVINGS
prep time: 15 MINUTES
cook time: 30 MINUTES
total time: 45 MINUTES
For a different twist on the foil packet meal, try these seasoned ground beef onion bombs for grilling or camping!
Ingredients
2 pounds ground beef
3/4 cup grated Parmesan cheese
2 eggs
2 teaspoons garlic powder
2 teaspoons onion powder
salt & pepper to taste
2-3 large onions (You'll only be using the largest outside pieces)
Directions
1
Mix meat with eggs, cheese, and seasonings.
2
Cut an onion in half, from the root down. Peel apart the largest outside pieces. Two pounds of meat made 8 bombs, so in my case, I used 16 pieces of onion to place together as "bombs".
3
Spray foil with nonstick oil spray and place onion bombs inside foil. I wrapped two inside of each packet.
4
Heat grill to medium-high heat and grill for about 30 minutes. You're going to have to check for done-ness, periodically, so they don't overcook or burn. If camping, grill over hot coals in the campfire instead!
Nutrition Information
Yield: 8 servings, Serving Size: 1 serving
Amount Per Serving: 388 Calories | 24g Fat | 4g Total Carbs | 1g Fiber | 39g Protein | 3g Net Carbs
---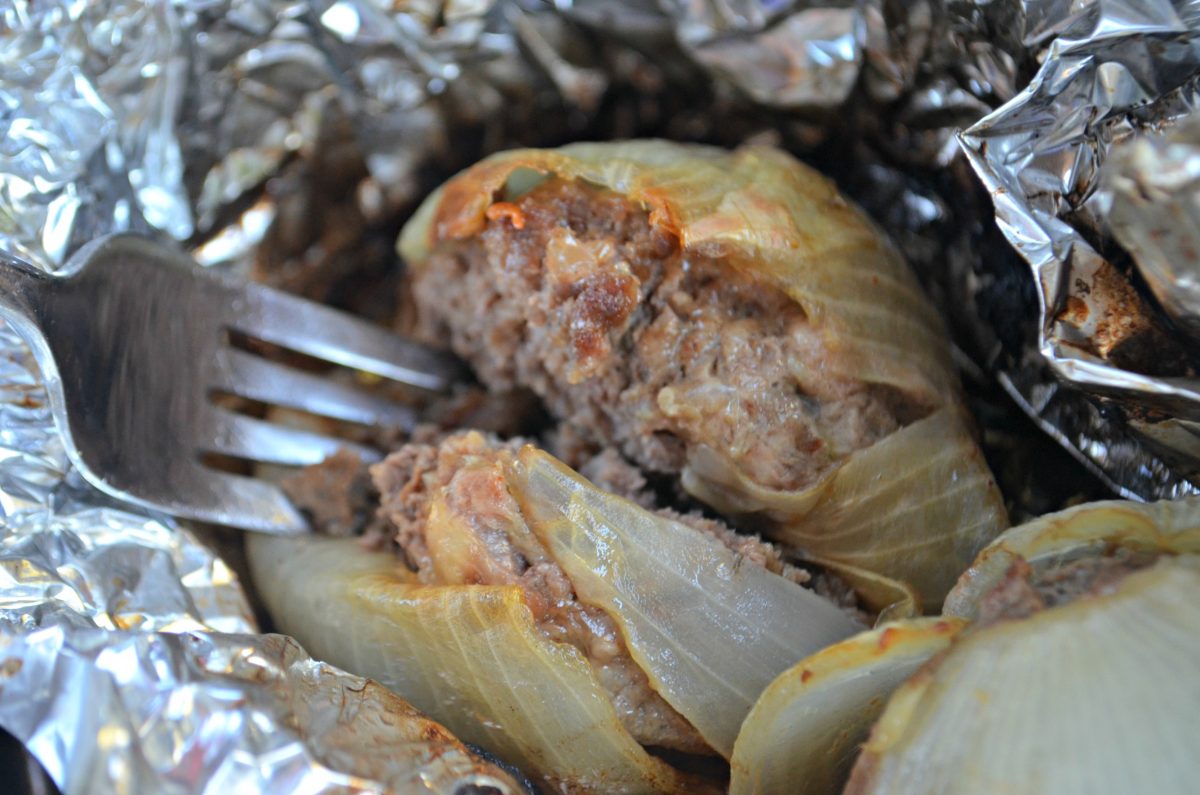 These onion bombs are delicious!
I loved how the onion caramelizes on the grill! SO yummy. They were easy to grill, and my family ate them right up! I love easy dinners like this, and I think you will, too. Enjoy!
---