Chick-fil-A Who?! We Made a Keto Version of Their Grilled Chicken Club Sandwich
Who needs the restaurant when you can make a keto version of Chick-fil-A's Grilled Chicken Sandwich at home?!
Do you have a Chick-fil-A where you live? If not, the popular fast-food chain has one of the yummiest grilled chicken club sandwiches on its menu. We thought it'd be fun to recreate the sandwich at home, but making it keto of course.
And let me tell you, I'm not joking when I say that our copycat Chick-fil-A grilled chicken club outshines the one you get from the drive-thru, from the pickle brined filet, to the honey-roasted BBQ sauce. Speaking of… the sauce 🤤 oh my goodness, it makes the sandwich!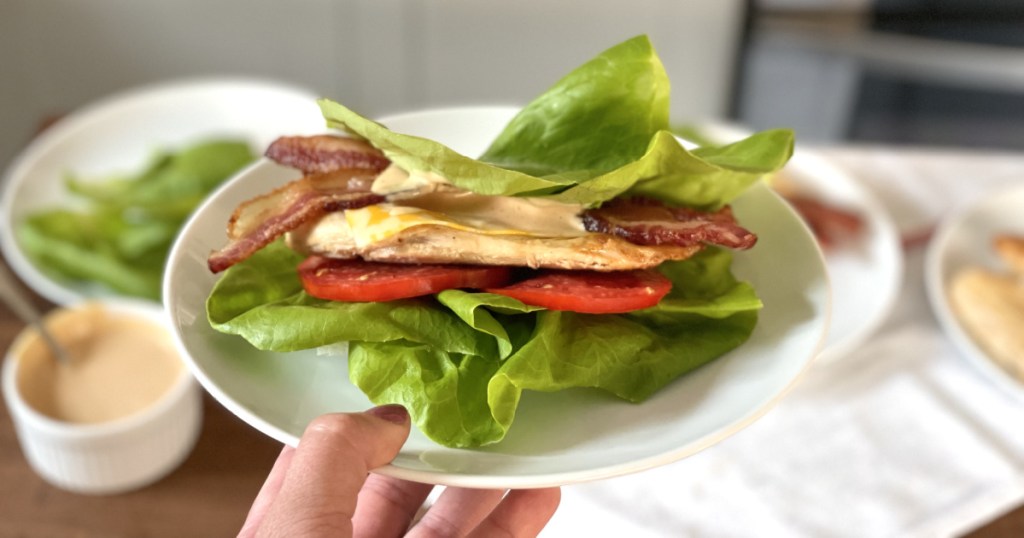 Homemade is always better!
Now it does take more time to make this copycat Chick-fil-A grilled chicken club sandwich at home, but it's totally worth it! To make this sandwich, you'll start off by pounding the chicken breasts to an even thickness and then brine them in pickle juice. I used the same pickle juice marinade that we used for our Keto Southern Fried Chicken Bites.
While the chicken is marinating, you'll cook the bacon, make the tastiest keto honey-roasted barbecue sauce, and prepare the lettuce and tomatoes. Then all you have to do is pan grill the chicken, top with cheese, and assemble. Super easy!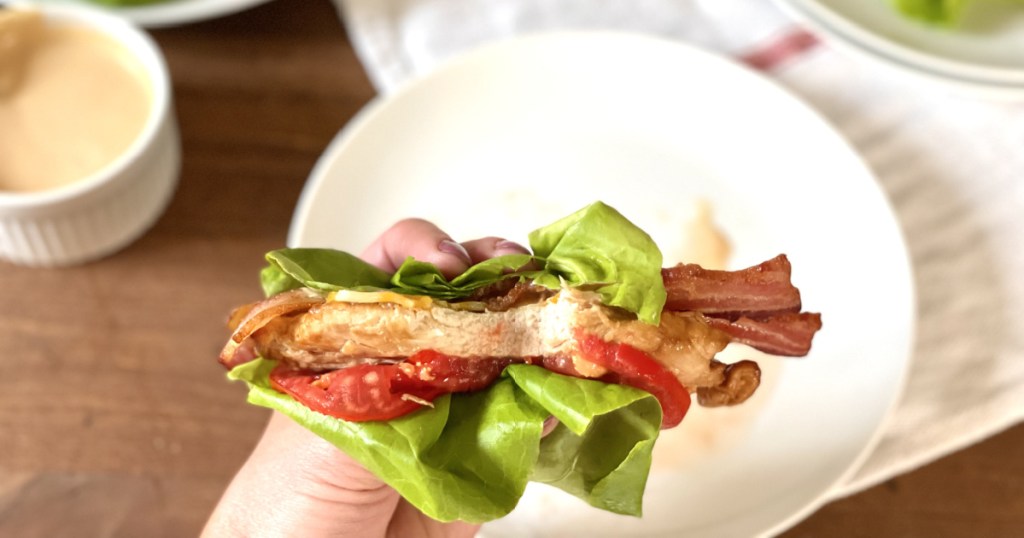 Tips for making the best copycat Keto Chick-fil-A Grilled Chicken Club Sandwich:
Don't skip out on the pickle juice brine for the chicken fillets! It adds amazing flavor and truly makes this recipe a Chick-fil-A copycat.
If you use small-ish size chicken breasts (4-6 ounces) or chicken cutlets, you probably won't have to pound the chicken. Pounding the chicken breasts allows for even cooking time by having an even thickness and helps prevent the chicken from drying out while cooking.
The honey-roasted barbecue sauce is an absolute must! In fact, you should double the recipe to have extra for other meals. It's so, so good!
You could use a keto bun instead of a lettuce wrap, but I highly recommend using butter lettuce!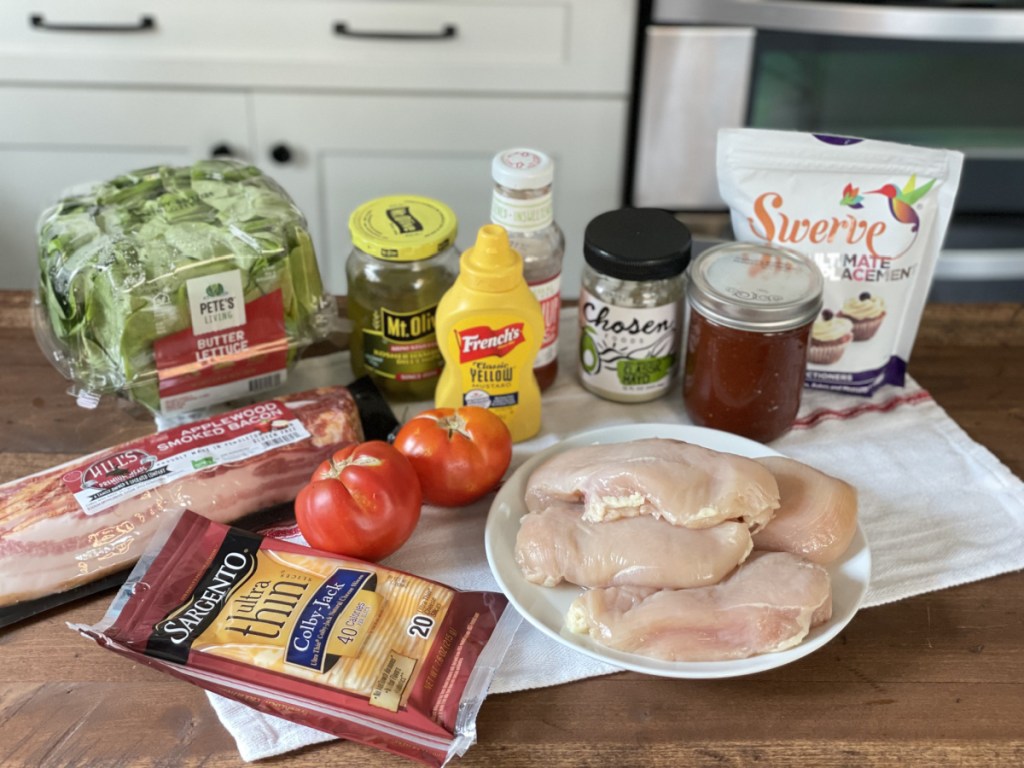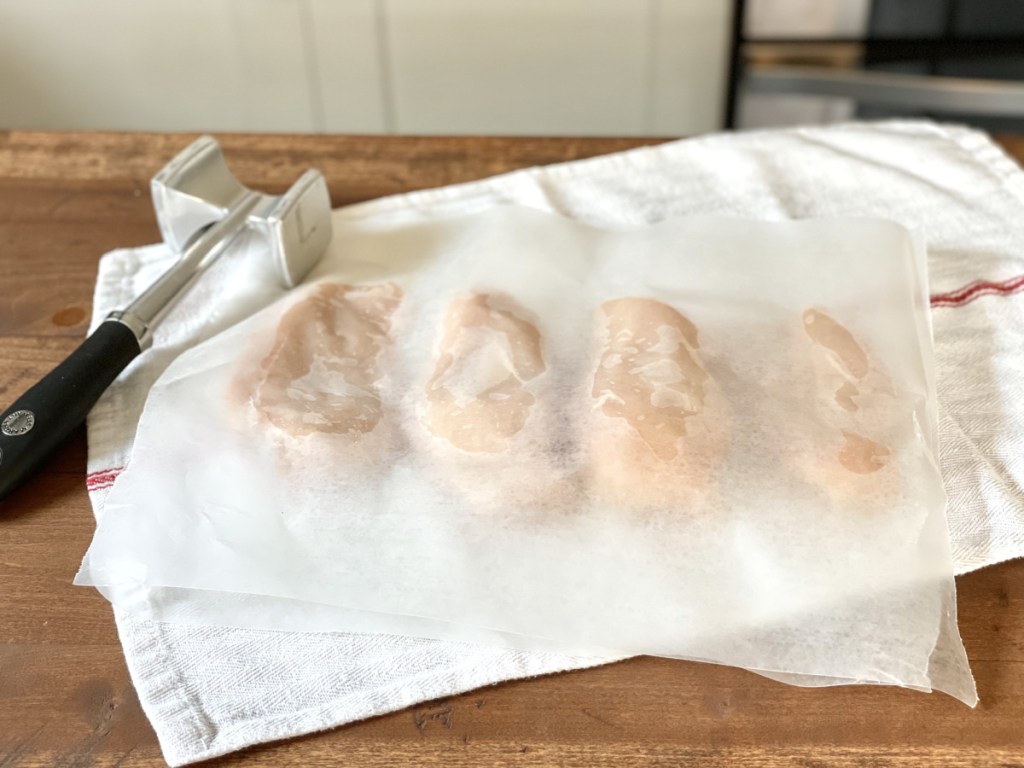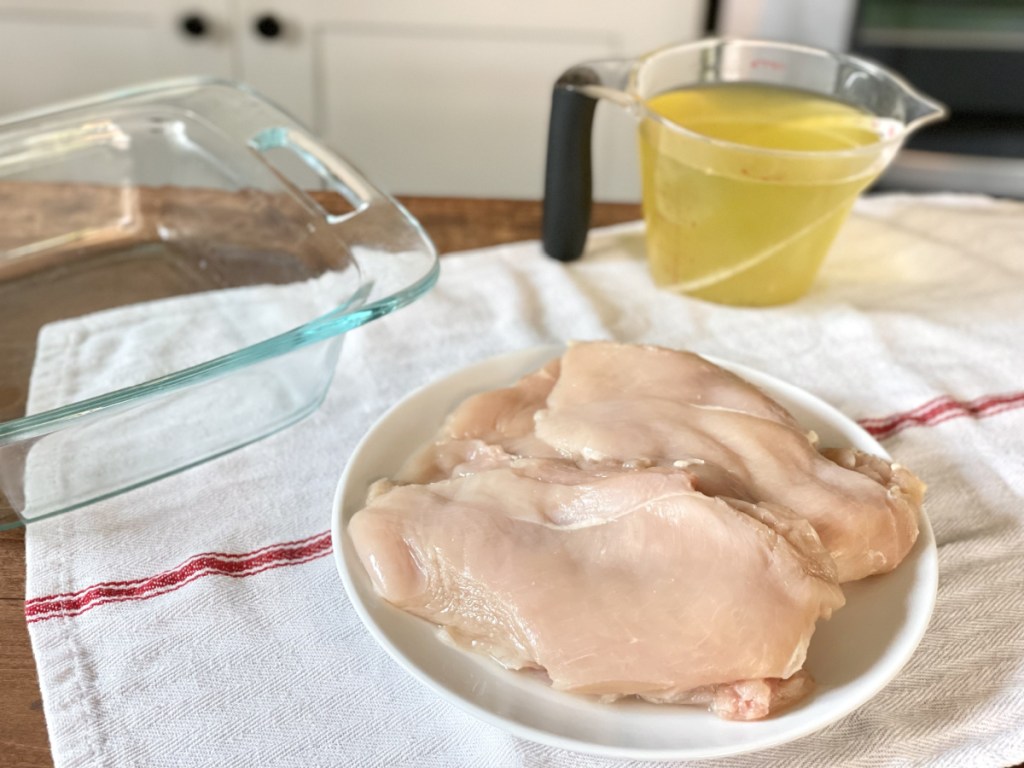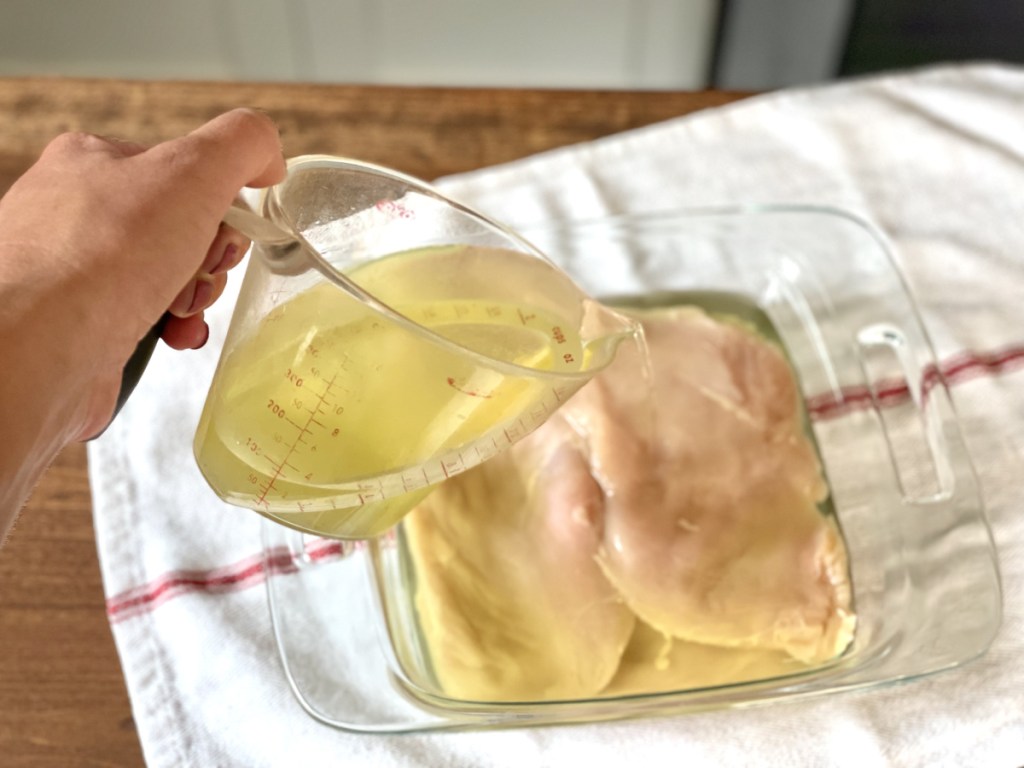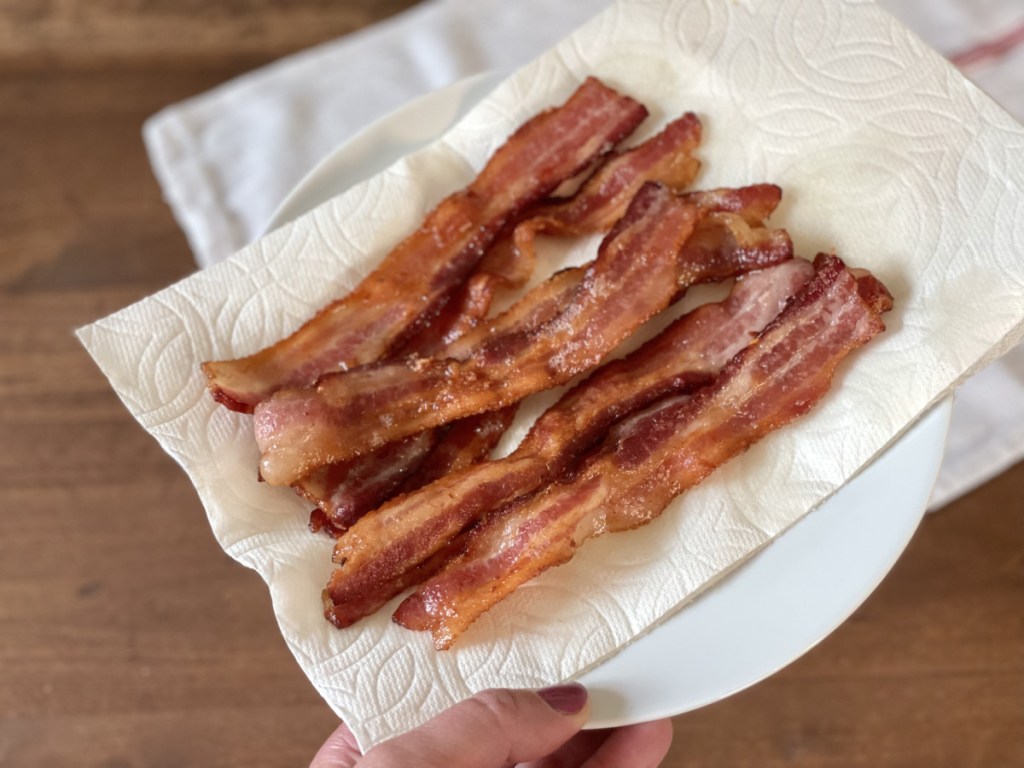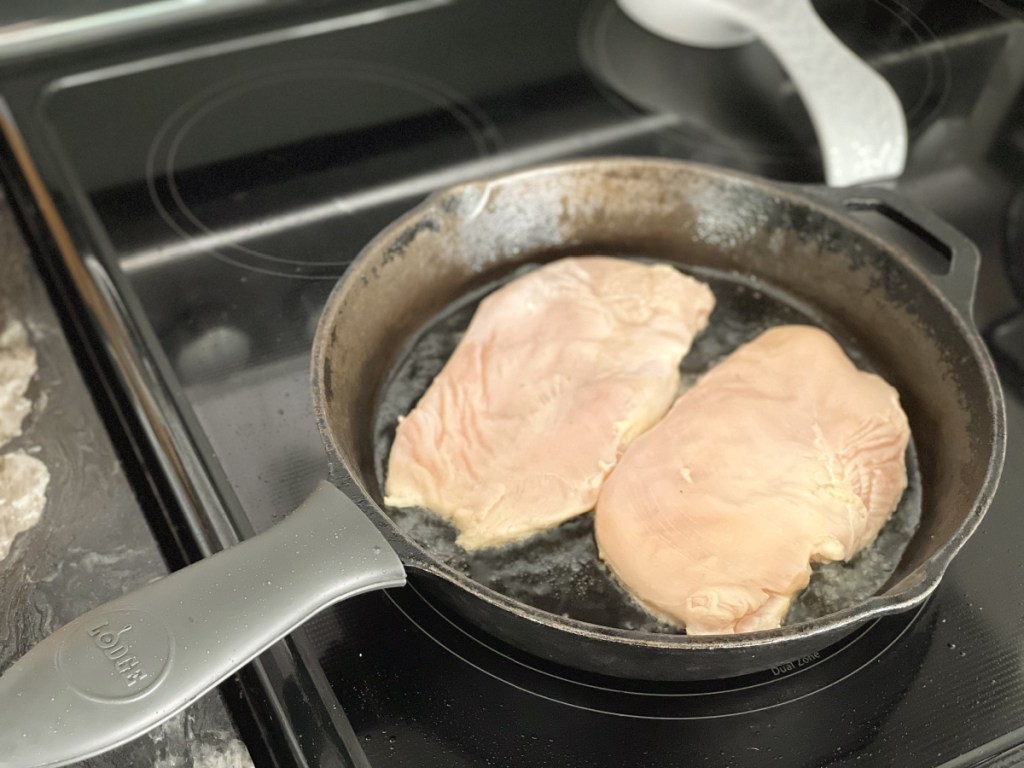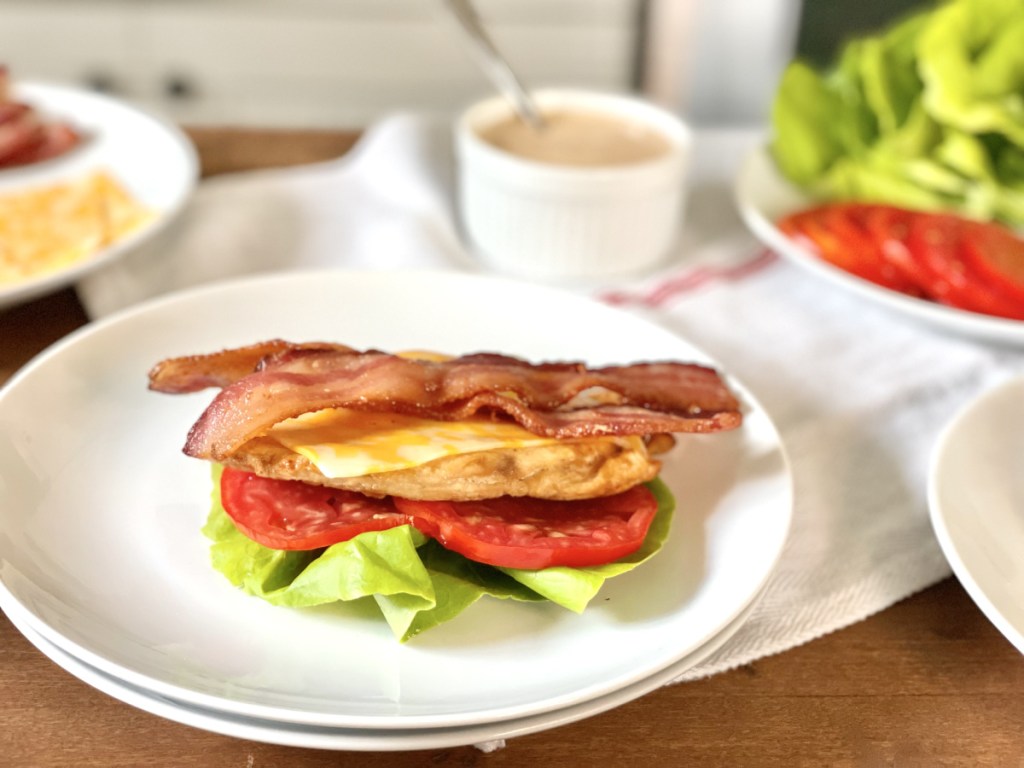 ---
Print
Copycat Keto Chick-fil-A Grilled Chicken Club Sandwich
yield: 4 SERVINGS
prep time: 30 MINUTES
cook time: 15 MINUTES
total time: 45 MINUTES
Pickle juice brined chicken breasts pan-grilled and topped with keto honey-roasted barbecue sauce, Colby jack cheese, bacon, and tomatoes.
Ingredients
Chicken Sandwich:
4 chicken breasts (about 8 oz. each)
2 cups pickle juice
8 slices of applewood smoked bacon
2 medium tomatoes
1 head of butter lettuce or green leaf lettuce
4 slices Colby jack cheese
1 tablespoon olive oil for cooking chicken
Keto Honey-Roasted Barbecue Sauce:
1/2 cup mayonnaise
2 teaspoons yellow mustard
Directions
1
Place a chicken breast between two pieces of wax paper. Pound the chicken breast with a meat mallet or rolling pin to about 1/2 inch thickness. Repeat with the remaining chicken breasts.
2
Place the chicken breasts in a baking dish or ziplock bag and pour the pickle juice over them to cover. Brine the chicken breasts in the pickle juice for at least 30 minutes. While the chicken is brining, prepare the rest of your ingredients.
3
Cook bacon in a skillet until crispy. Let bacon cool on paper towels to remove any excess grease.
4
To make the keto honey-roasted barbecue sauce, combine mayonnaise, BBQ sauce, yellow mustard, sugar-free ketchup, and keto confectioners sweetener in a small bowl. Stir well to combine. Set aside until ready to assemble the sandwiches.
5
Next, slice the tomatoes into 1/4 inch rounds and prepare 8 lettuce leaves.
6
After at least 30 minutes, remove the chicken from the pickle juice brine. Pat with paper towels to remove excess moisture before cooking.
7
Heat olive oil in a large skillet over medium to high heat. Place chicken breasts in the skillet and cook each side for 5 to 6 minutes. You made need to do this in batches depending on the size of your skillet. It also might take longer than 5 to 6 minutes per side, depending on the size of the chicken breasts.
8
After the chicken breasts are cooked, assemble the club sandwiches. Start with a piece of lettuce, then 2 tomato slices, the chicken breast, Colby jack cheese, 2 slices of bacon, 1 to 2 tablespoons of the keto honey-roasted barbecue sauce, and top with a second piece of lettuce. Enjoy!
Nutrition Information
Yield: 4 sandwiches, Serving Size: 1 sandwich
Amount Per Serving: 577 Calories | 40.7g Fat | 6.2g Total Carbs | 0.7g Fiber | 1.6g Sugar | 3.8g Sugar Alcohol | 56.2g Protein | 1.7g Net Carbs
---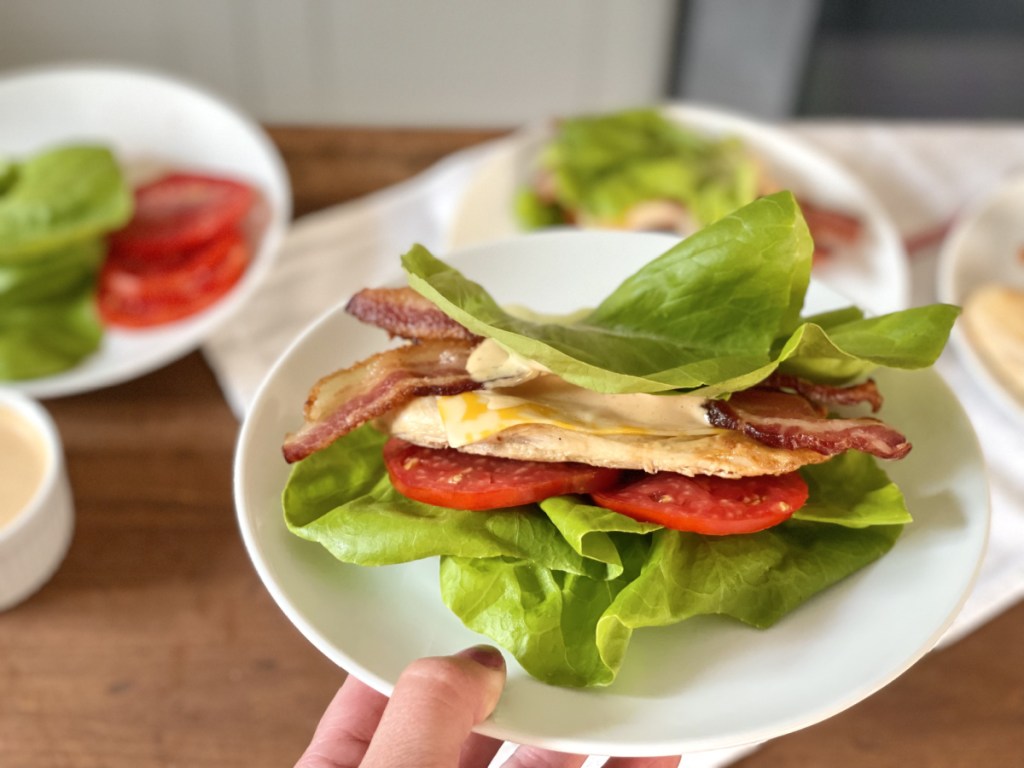 How amazing does that look? Yum!
You're going to want to make this copycat Chick-fil-A keto grilled chicken club sandwich over and over again! It was a big hit at my house, even the teenagers liked it!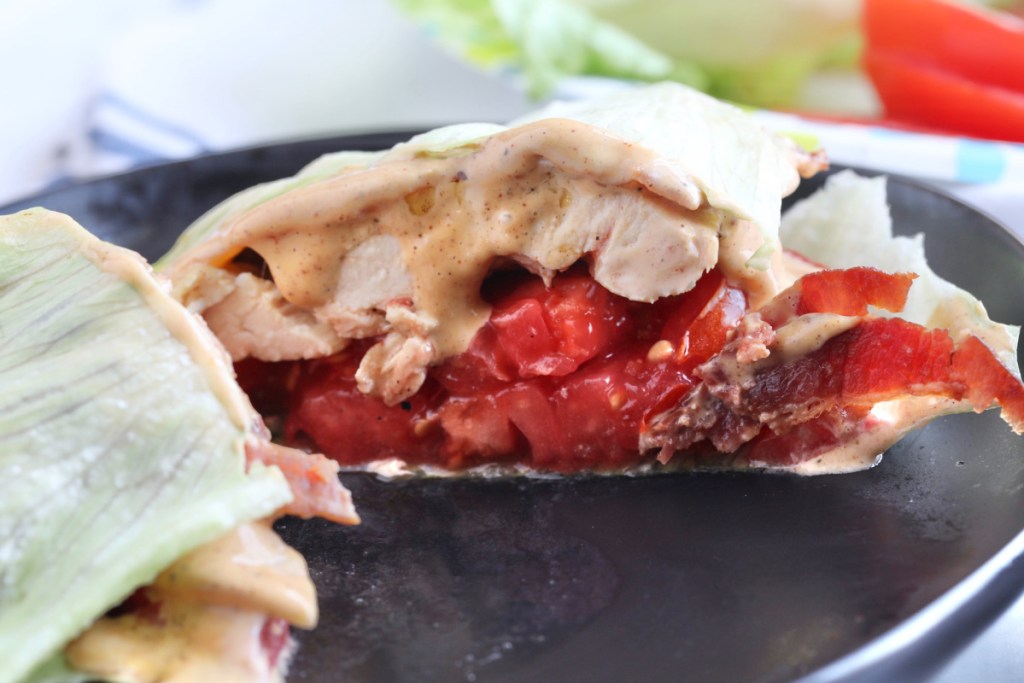 My Hip sidekick Jenna made this keto Chick-fil-a copycat recipe and here's what she had to say:
"This is such an awesome sandwich and I love everything about it! We are huge CFA fans but don't get to go often as there isn't one near us. But oh man, did this copycat sandwich hit the spot! I love the pickled brined chicken, it makes it sooo juicy, but that sauce may be my absolute favorite part of the whole sandwich. If you couldn't tell already, I definitely plan on making this again!"
---
Love this copycat recipe? Check out our Wendy's Keto Chocolate Frosty next!