Make Homemade Toasted Coconut Butter for Less Than $3
You'll never buy store-bought coconut butter again after making this toasted coconut butter!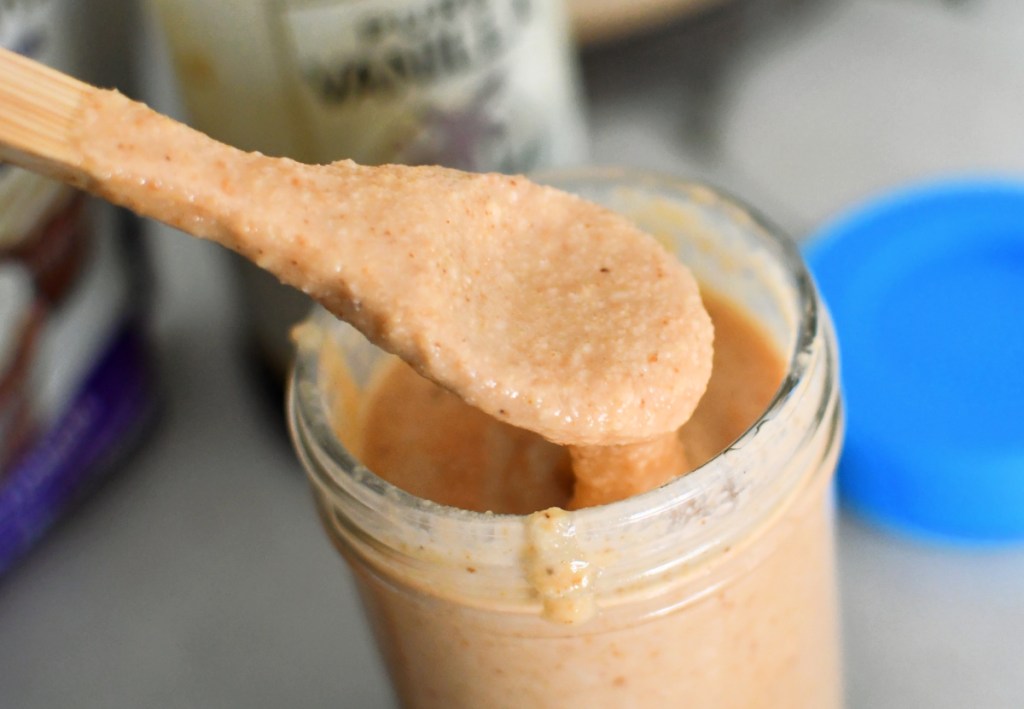 Homemade toasted coconut butter is the new keto topping you'll want to put on everything.
Did you know you can make your own coconut butter? I had no idea it was so easy! And so much more affordable than buying store-bought. I could never, ever go back to store-bought now having made this recipe!
A 16-ounce jar runs anywhere from $10 to $15 on Amazon and is $13 to $15 at Walmart. In contrast, I only spent about $3 for this recipe, which makes 1 cup. So it'd be closer to $6 for the equivalent of 16 ounces.
All you do is run unsweetened coconut flakes through your food processor until it turns into coconut butter. That's literally all it is — so simple!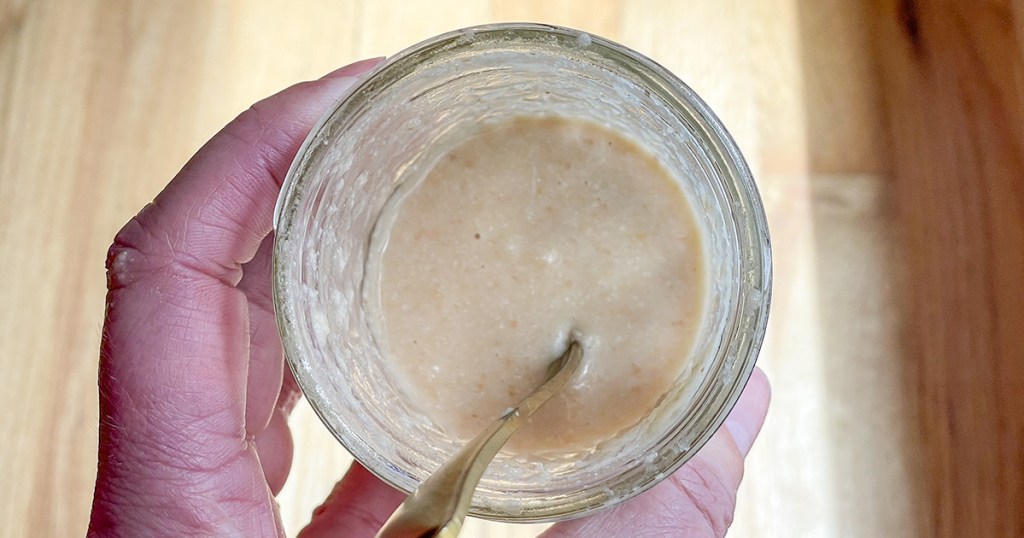 Is toasted coconut butter keto?
Coconut is definitely a keto-approved food, so coconut butter naturally follows suit. This particular recipe just steps it up a notch by first toasting the coconut flakes and then adding a few extras to enhance the taste.
Coconut butter always tastes a little bland to me, like it's missing some element of flavor. So in addition to toasting the coconut, I also added vanilla extract, a teaspoon of keto sweetener, and salt. The result is coconut perfection!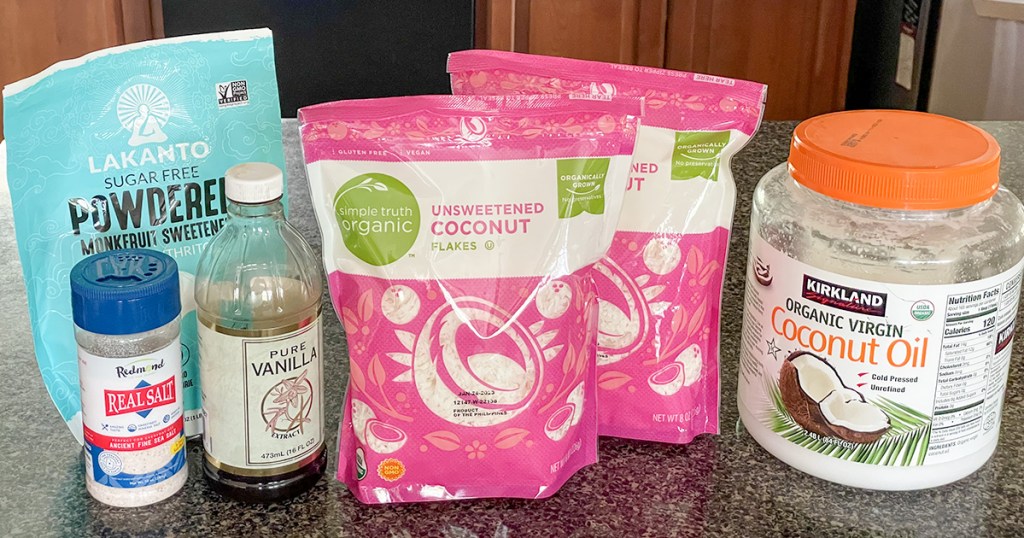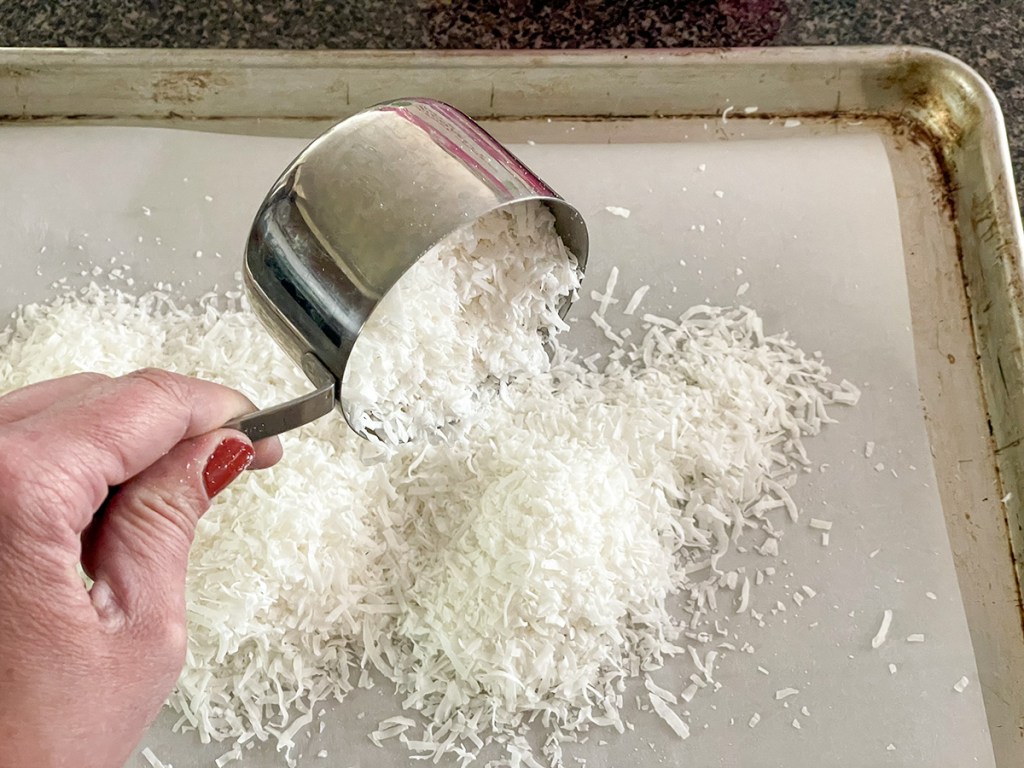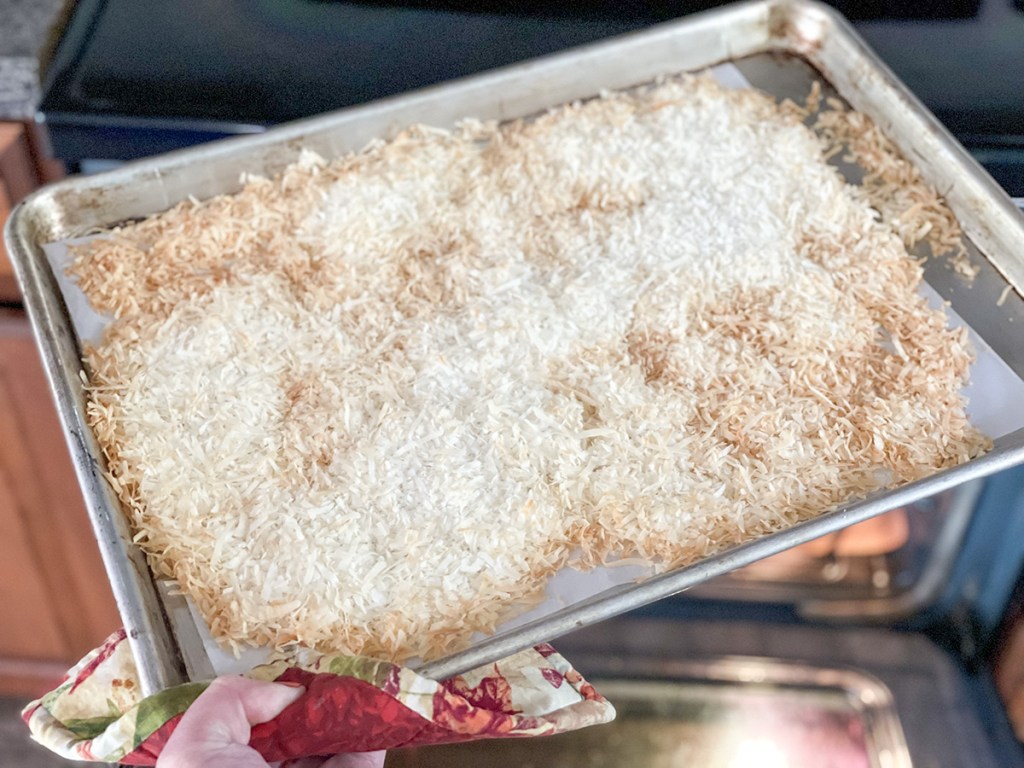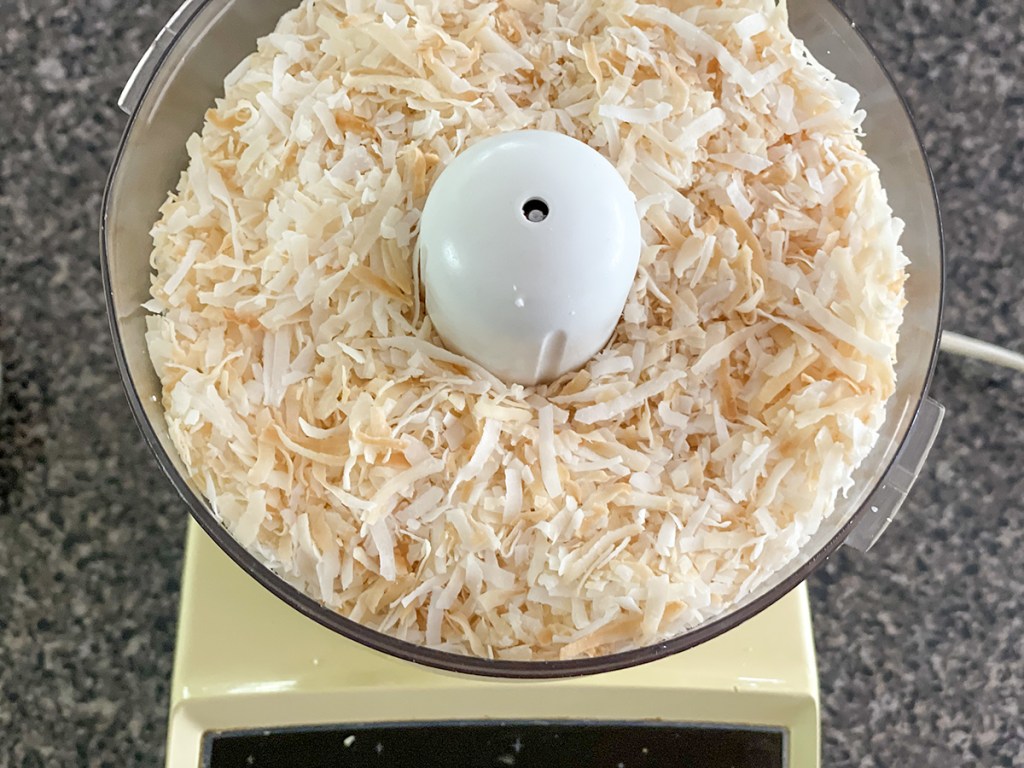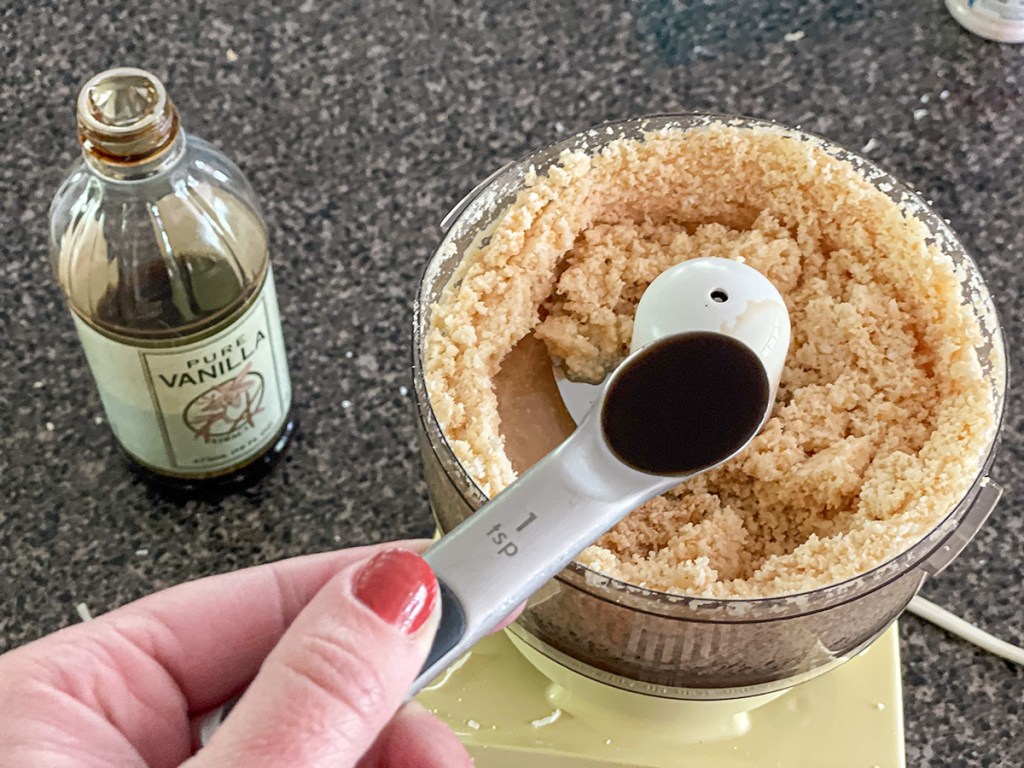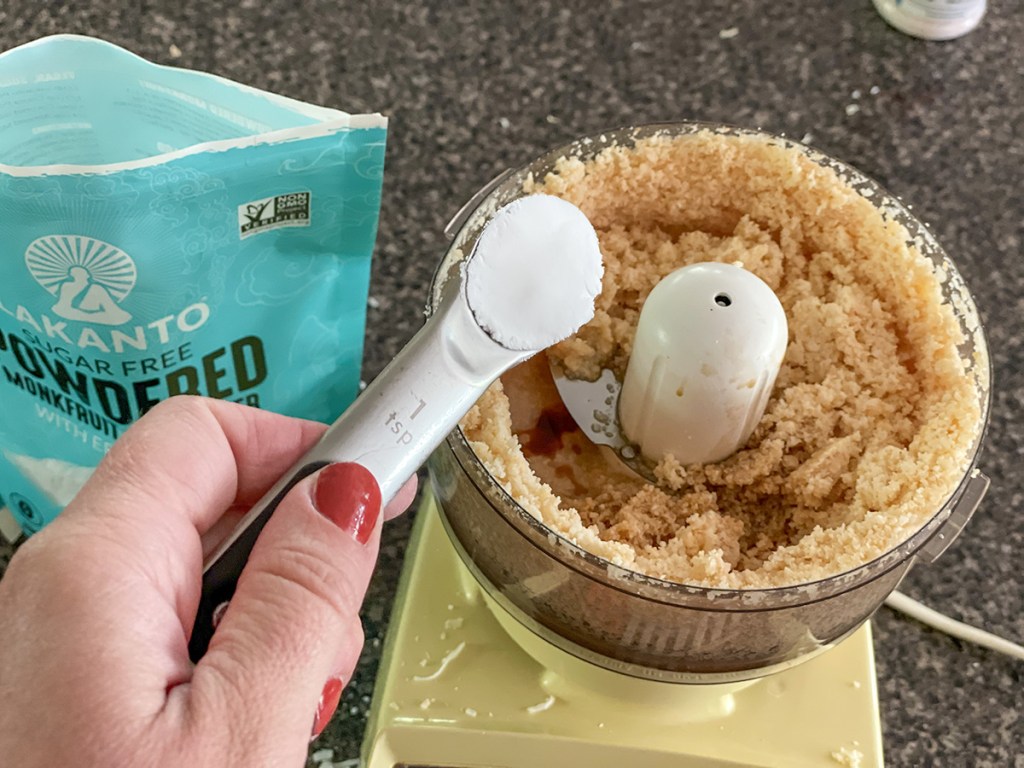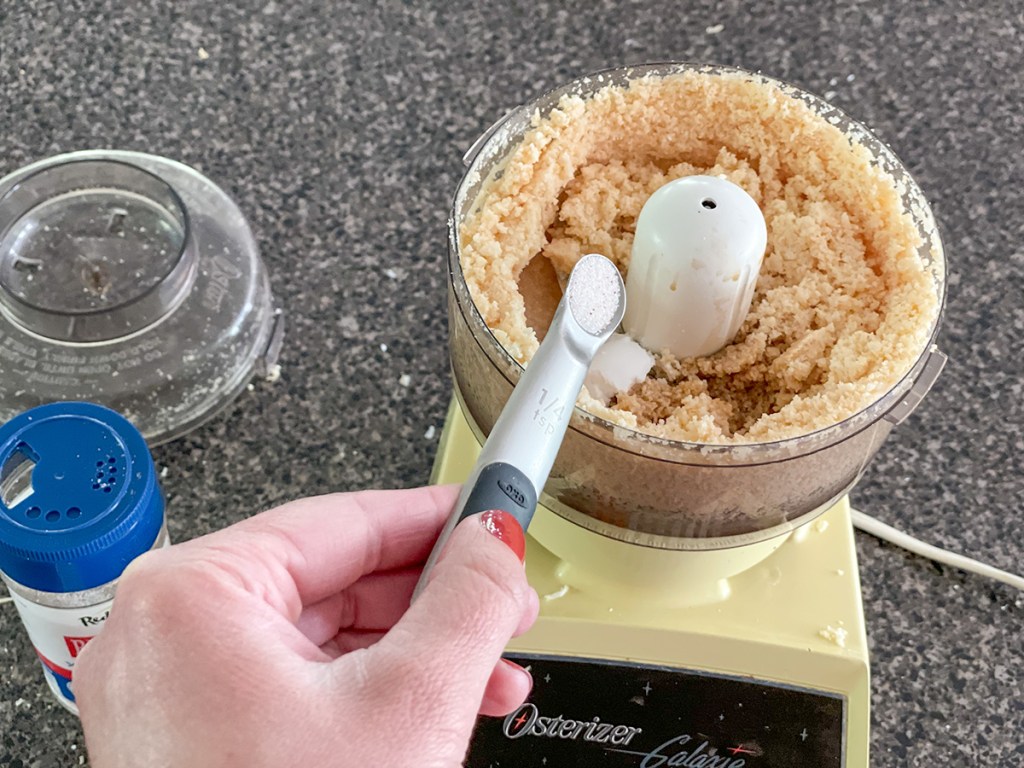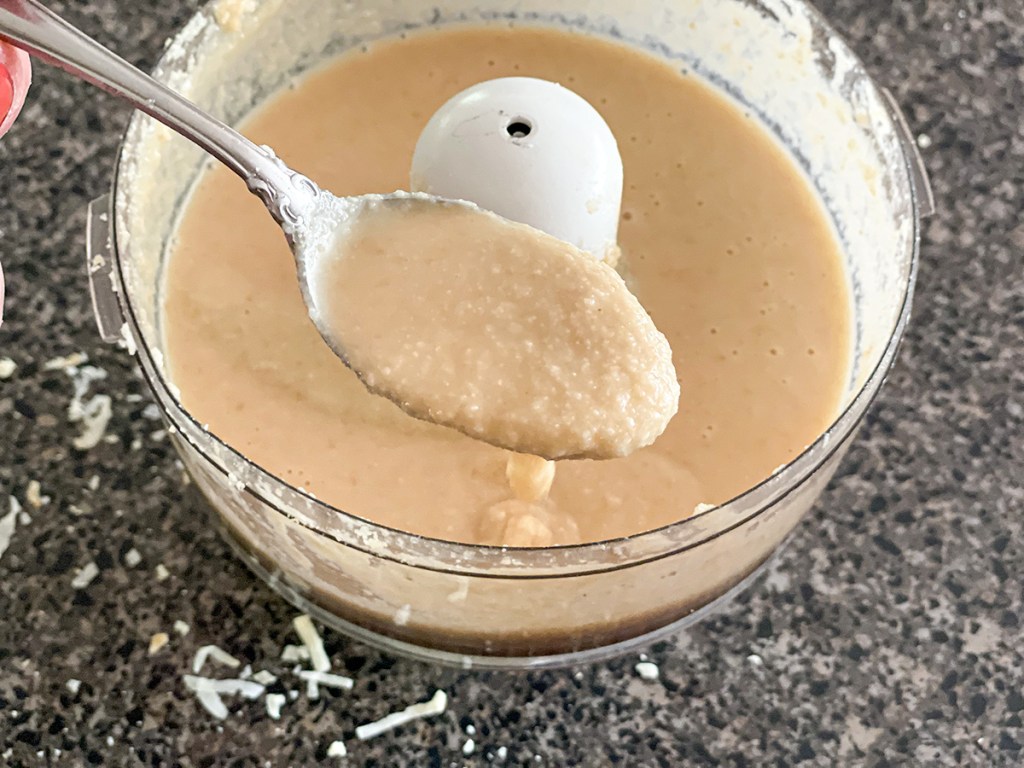 ---
Print
Toasted Coconut Butter
yield: 16 SERVINGS
prep time: 10 MINUTES
total time: 10 MINUTES
Unsweetened shredded coconut is toasted and then goes into the food processor for the most delicious coconut butter.
Ingredients
2 tablespoons coconut oil, melted
1 teaspoon vanilla extract
1/4 teaspoon salt
Directions
1
Preheat oven to 350 degrees. Line a large baking sheet with parchment paper.
2
Spread the shredded coconut flakes in an even layer on the baking sheet. Bake for 3 to 5 minutes, until just starting to brown. Remove from the oven and let cool for a few minutes.
3
Once the coconut has cooled, place it in a food processor. You may need to start with half of the coconut, depending on the size of your food processor. Pulse on high until the coconut is puréed. If you started with half the coconut, add the rest of the coconut and continue to pulse until all the coconut is puréed. Scrape down the edges of the food processor as needed.
4
Add melted coconut oil, vanilla, keto confectioners sweetener, and salt. Pulse a few times to combine. Scrape down the edges as needed.
5
Now turn the food processor on high and run for 5 to 10 minutes until the shredded coconut turns into a smooth spread. You may need to stop and scrape down the edges of the food processor a few times. This also gives your food processor a break to prevent possible overheating.
6
Once you have coconut butter consistency, transfer it to a container with a lid. You can store it at room temperature for up to 2 weeks or in the fridge for up to 2 months. If stored in the fridge, let come to room temperature before using or microwave for 10 to 20 seconds to soften. You may need to still soften room temperature coconut butter as well.
7
Enjoy as a topping, dip, or by the spoonful!
Nutrition Information
Yield: 16, Serving Size: 1 tablespoon
Amount Per Serving: 150 Calories | 13.8g Fat | 5.6g Total Carbs | 4g Fiber | 1.4g Sugar | 0.2g Sugar Alcohol | 1.3g Protein | 1.4g Net Carbs
---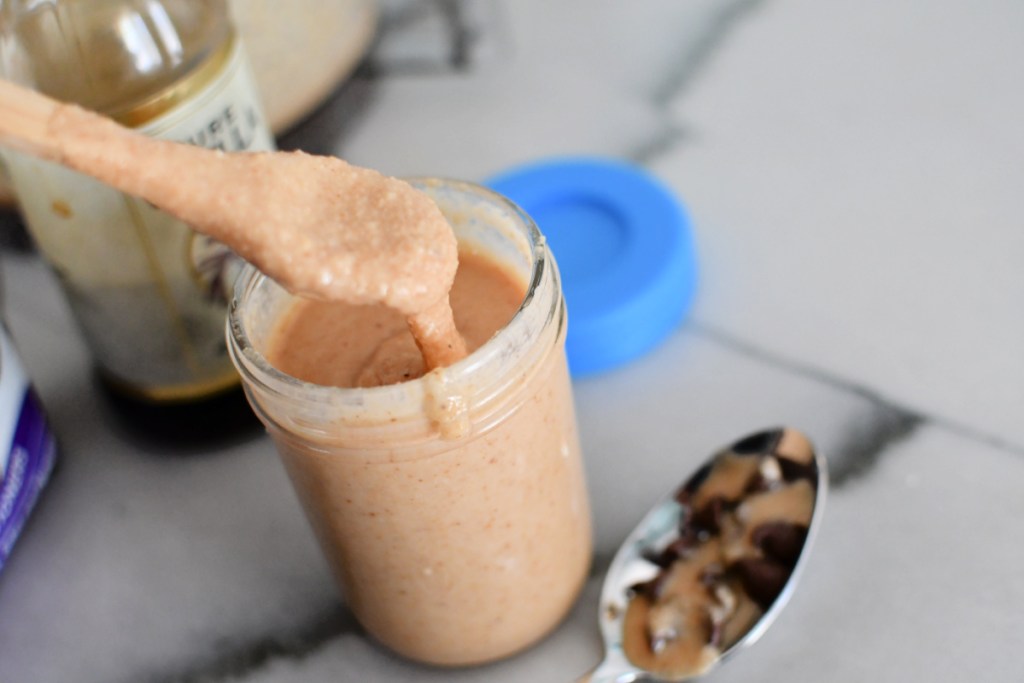 Tips for making the best toasted coconut butter:
Make sure you're using unsweetened shredded coconut. Sweetened coconut is not keto, and it also won't blend up well in the food processor.
Melted coconut oil is used to help "cream" the shredded coconut as it can sometimes be a little on the dry side.
If you want plain coconut butter, you can skip toasting the coconut and then only add melted coconut oil as needed.
You will need a good food processor for this to work. It takes anywhere from 5 to 10 minutes on high for the coconut flakes to turn into butter.
Try adding 1 to 2 tablespoons of cocoa powder for chocolate coconut butter. Yum!
Store at room temperature for two weeks or in the fridge for up to 2 months. Microwave for 20 seconds or run the jar under warm water to soften before using.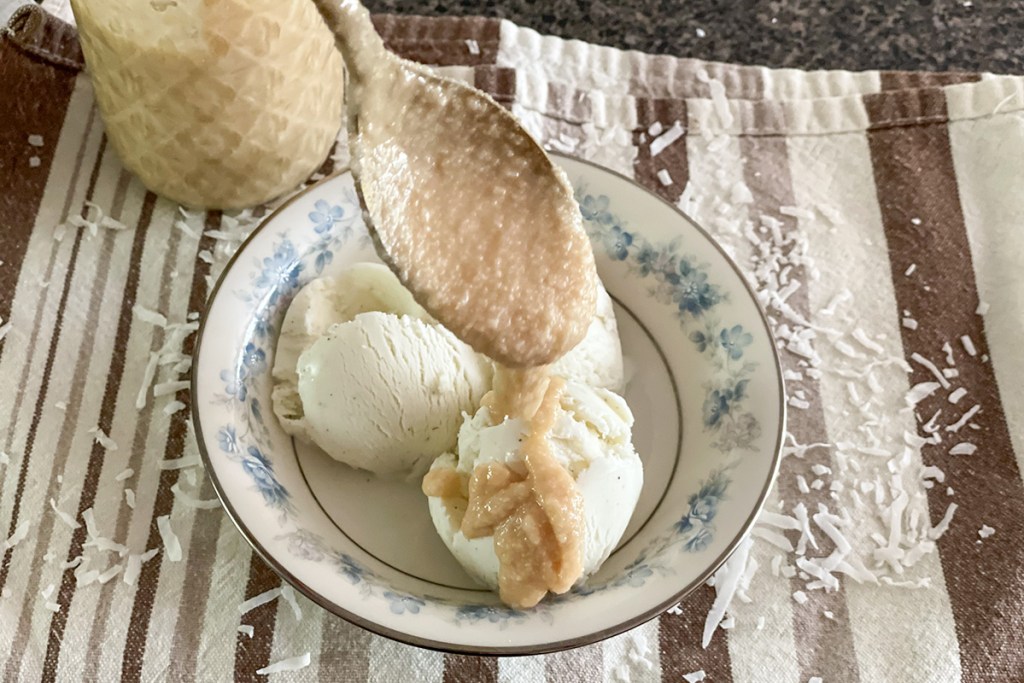 So many uses!
Toasted coconut butter can be used to make fat bombs, as a dip for fruit, mix it in with a keto frosting, or as a topping for keto ice cream. Check out this recipe for Keto Lemon Fat Bombs that uses coconut butter.
You can also just eat it by the spoonful, haha! It was delicious over keto ice cream. The toasted coconut butter hardened on the ice cream making a tasty shell.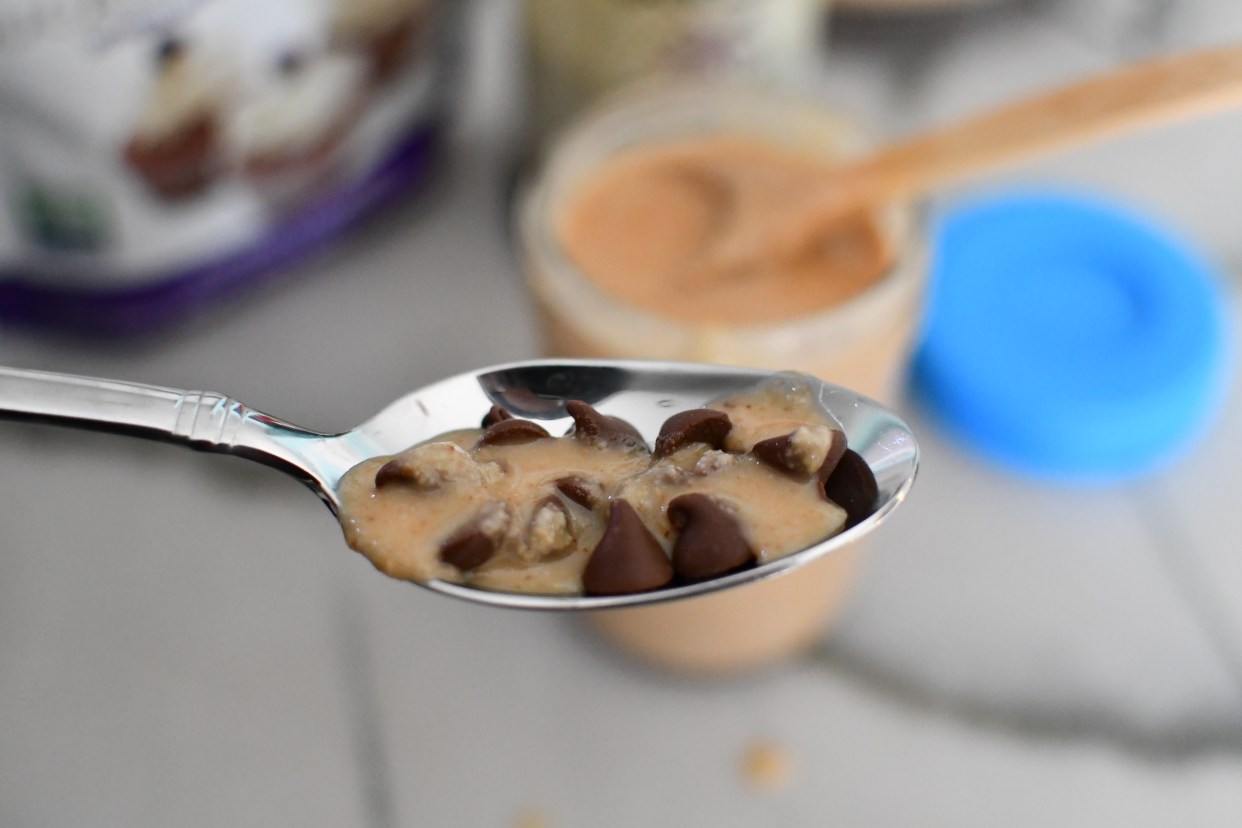 Here's what my Hip sidekick Lina had to say about this toasted coconut butter recipe:
"Wow, okay this tastes amazing, and smells even better. My home smells like toasted coconut and I cannot stop eating this straight from the spoon. The flavor is perfection with a perfect balance of sweet and rich toasted coconut. Coconut butter is super easy to make as well in the food processor. This is a must-try idea! I drizzled some on a spoonful of keto chocolate chips and it is heaven. Do be careful though, as it's very rich. I accidentally ate too much at a time and gave myself a stomach ache. OOPS. LOL! "
---
Check out our recipe for Keto Sweetened Condensed Coconut Milk!