Fab or Fail? We Tasted Swerve Keto Cake Mixes!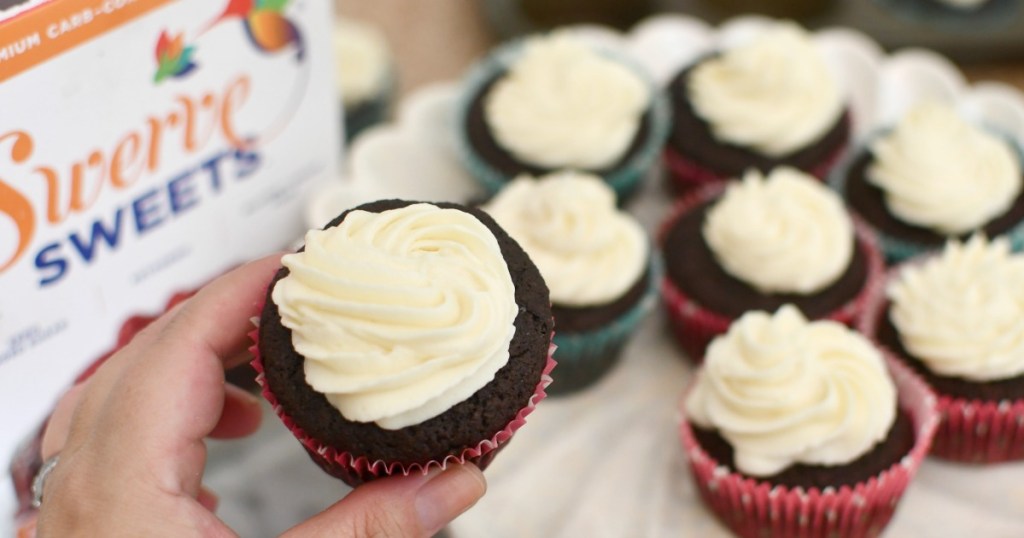 Curious if Swerve boxed cake mix is any good!?
Life is about to get a little sweeter with keto-friendly cake prepared in just minutes – yippee! I have been wondering if these zero added sugar cake mixes were yummy or not. As much as I love from scratch keto chocolate cake, I wanted to see if the Swerve Sweets version was worth the $7.99 per box price tag via Amazon.com (or get the 2-pack Swerve cake mix bundle for a bit cheaper).
Let's be real. Sometimes it's just easier and convenient to have boxed cake mixes on hand for emergency cake!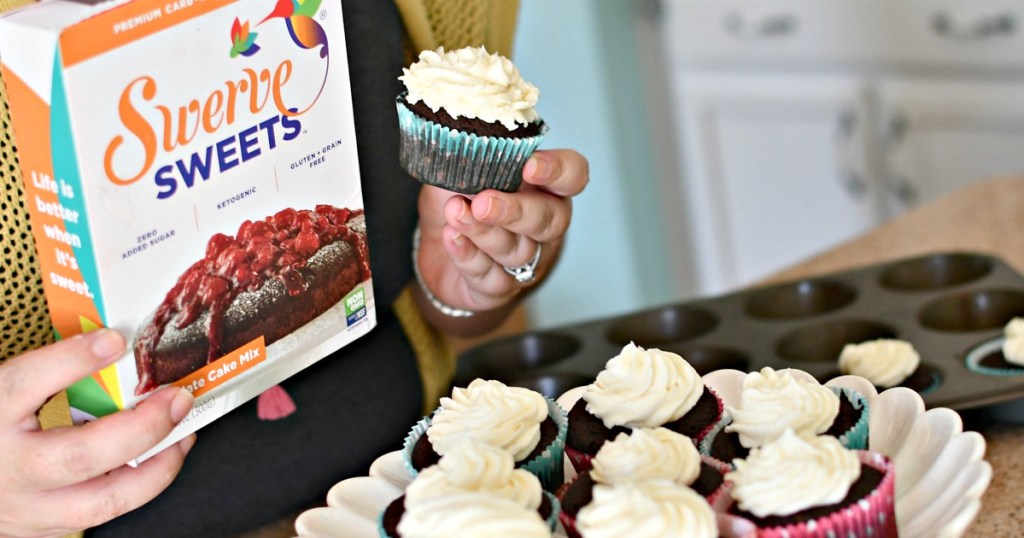 Verdict: I surprisingly love Swerve Sweets cake mix!
With just 2g net carbs per serving, the idea seemed a little too good to be true, but thankfully I am putting a giant puffy heart next to this cake mix! You can make 12 cupcakes or an 8 inch round cake with each box and there are two flavors- chocolate and vanilla cake! It's sweetened with Swerve erythritol and completely grain-free and gluten-free.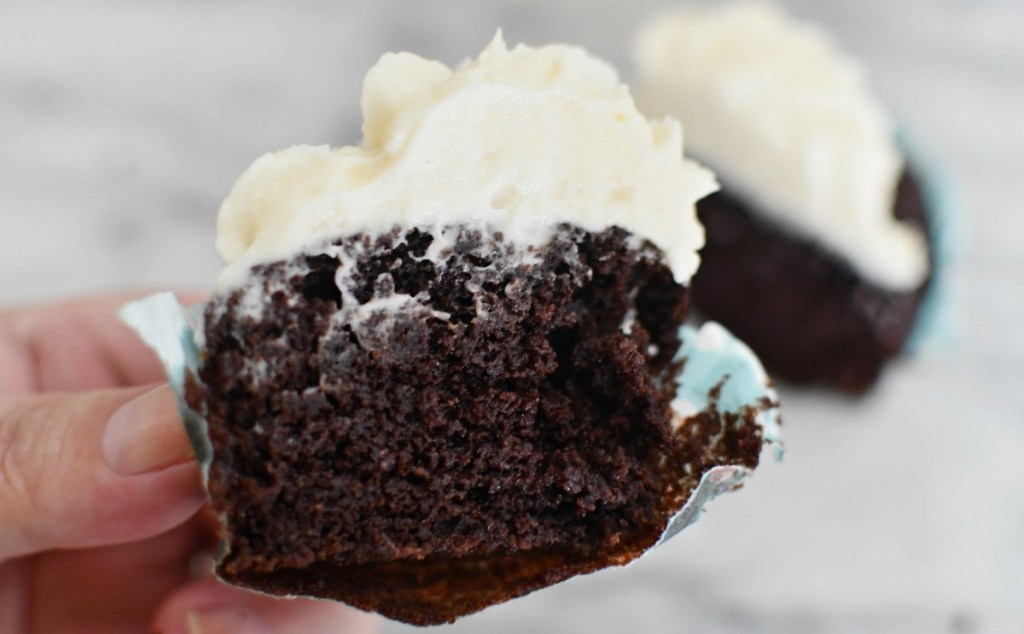 Fluffy delicious cake that's great for sweet cravings!
I found the taste and texture to be so satisfying and delicious! Sometimes I get concerned almond flour based cakes could taste gritty, but this was not the case here. These cupcakes turned out so moist and fluffy, and in my opinion so similar to traditional cupcakes!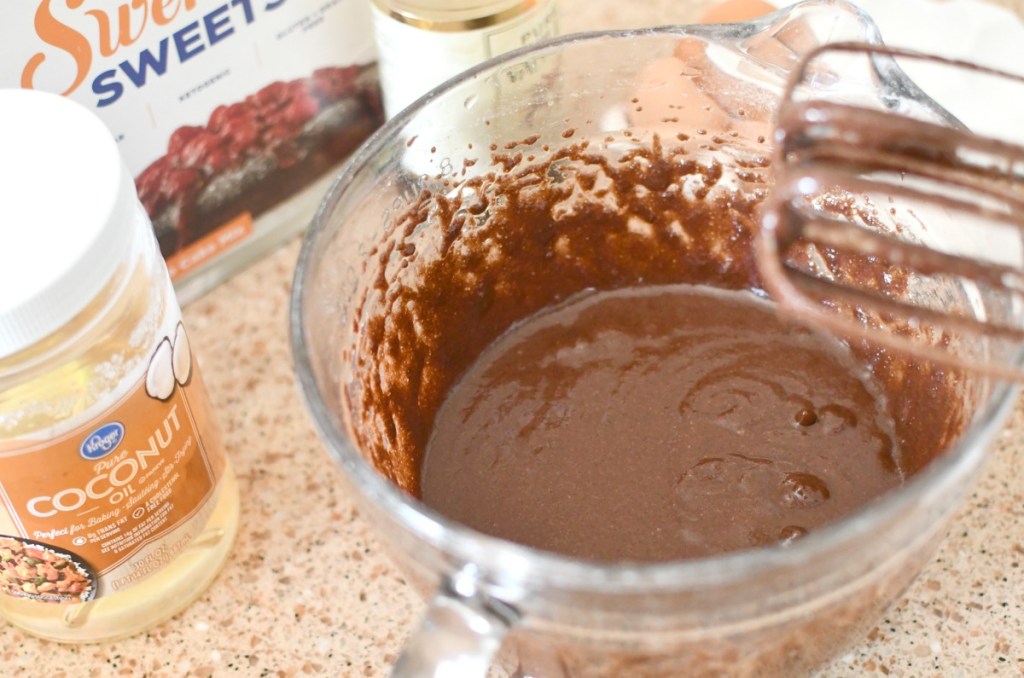 The process is super quick and simple to make!
If baking isn't your best talent, these mixes are pretty much fail-proof! You'll need 3 eggs, oil, water, and vanilla extract. I mixed up those ingredients using a hand mixer until the batter was smooth. I then poured my batter into individual cupcakes and the bake time was only 15 minutes. You'll be eating fresh yummy cake in no time!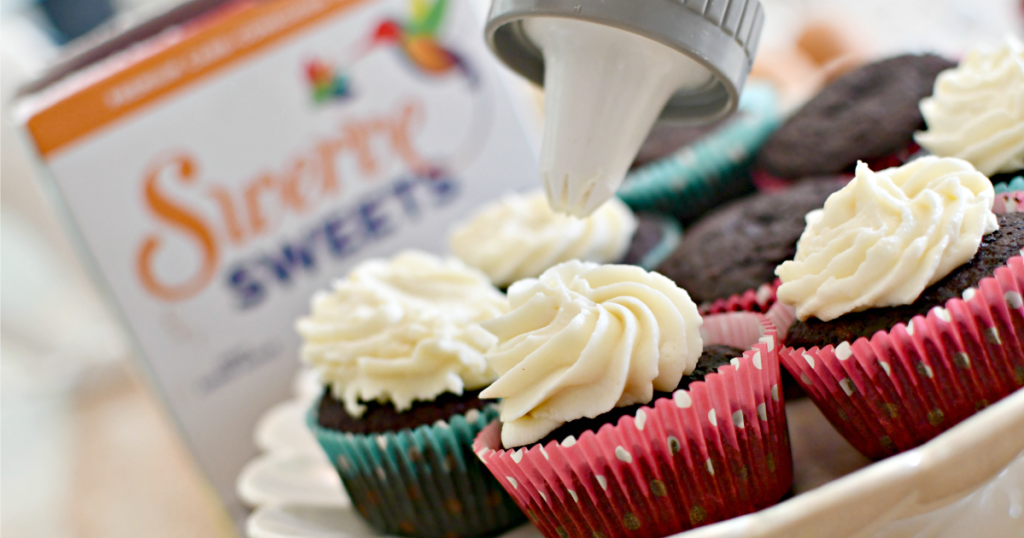 Need a yummy keto frosting idea?
We have two homemade frosting ideas you should definitely consider to frost your Swerve cakes or cupcakes! Check out this sugar-free keto buttercream frosting recipe and also this keto cream cheese frosting recipe. Both are insanely easy to make and can be turned into chocolate versions easily, too.
---
Here's what other Hip2Keto team members think about Swerve cake mixes!
"The vanilla and the chocolate were both delicious to me! I thought they were VERY moist and had a lot of flavor! Plus, super easy!!! I made a cake with the vanilla and cupcakes with the chocolate mix. It's so nice to know I can go grab a box of cake mix and have some yummy cake that is keto-friendly!" – Erica from Hip2Keto
---
"I recently transformed a Swerve vanilla cake mix into a delicious Lemon Poppyseed Cake! It was SOOOO good. I followed THIS simple recipe exactly and it tasted delicious, especially the cream cheese frosting! I personally really liked that I had a cake base to start with which made things super quick and EASY." -Collin from Hip2Keto
---
Also, check out this 5-star review from Amazon: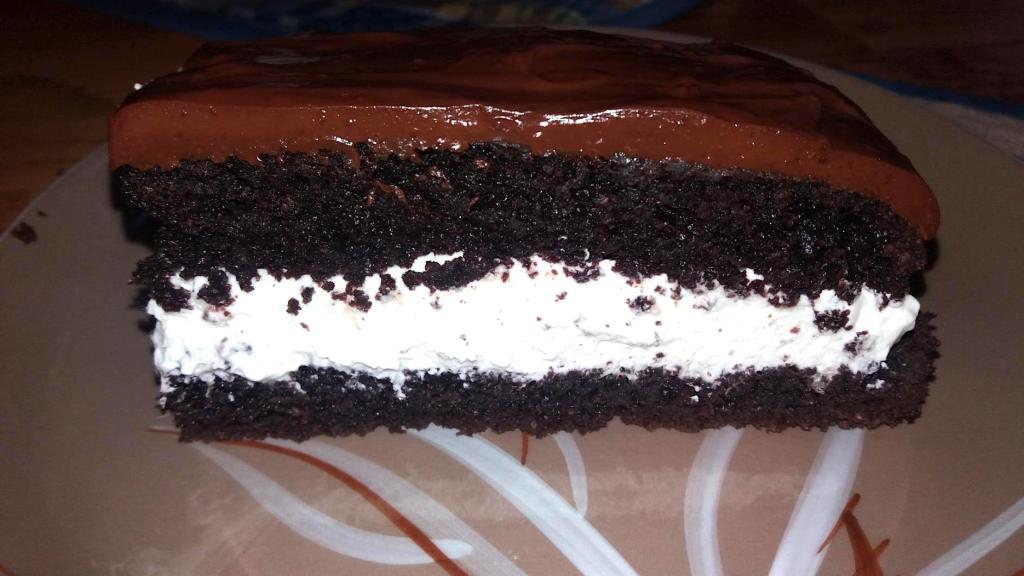 The keto diet has me in a state of permanently jonesing for chocolate, so when I came across the recipe for Ding Dong Cake, named after those Hostess Ding Dong snack cakes from back in the day, naturally I wanted to make it. So I ordered this along with Swerve's Confectioners, and granular sugar replacements. Also ordered Zint! gelatin because I couldn't find anything similar in any of our local stores.

Due to realizing too late that I'm missing some baking pans, I opted for making one cake and cutting it into two instead of splitting one box into two separate cakes, and it worked just fine. Overall, I'm very happy with how it came out and will definitely be trying several of their other recipes on the Swerve website, especially the pumpkin cheesecake bar! 😊
Have you tried Swerve cake mix? Let us know your thoughts in the comments.
---
Love Baking? This keto lemon zucchini loaf is a slice of heaven!