Crispy Southern Style Keto Fried Chicken Brings the Crunch!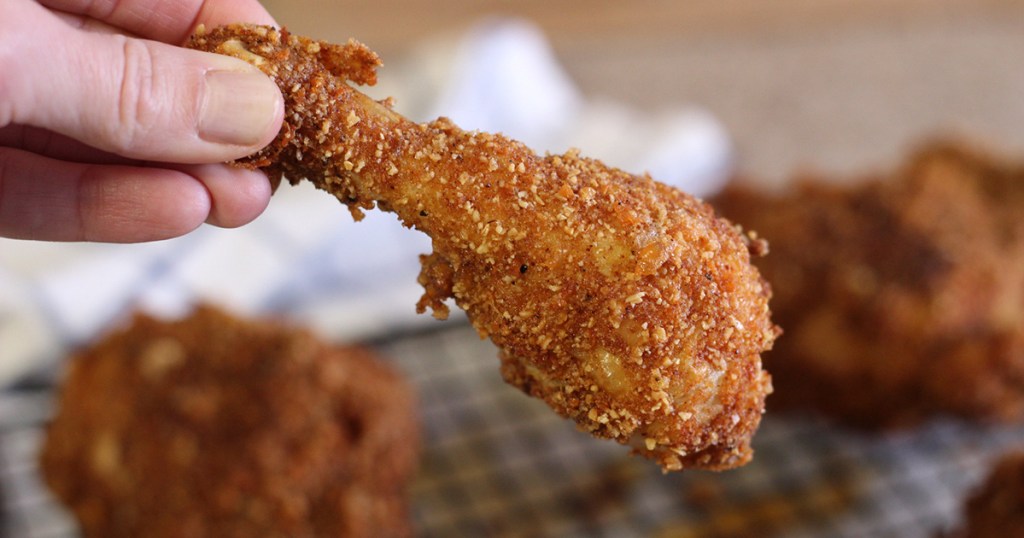 Classic fried chicken gone keto!
Oh, how I love fried chicken for dinner, but sadly it's typically dipped in flour making it carb-heavy… until now! This keto fried chicken delivers the delicious crispy golden-brown breading that you love combined with juicy tender meat on the inside.
Who knew fried chicken could actually be low-carb and taste this good?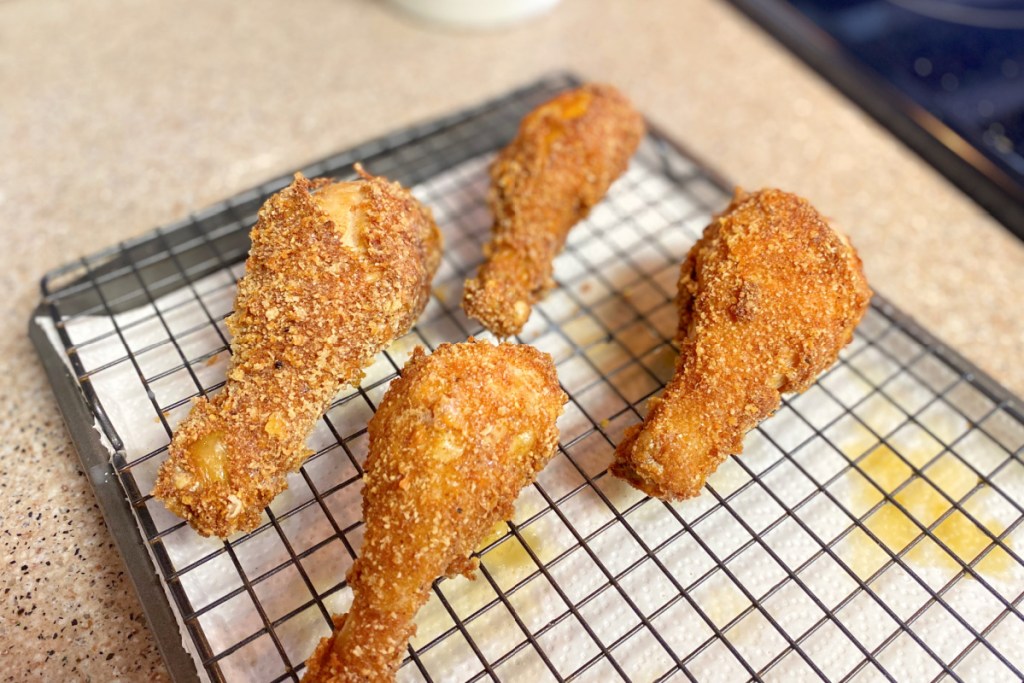 Skip KFC and make this keto fried chicken at home!
If you're looking for a flavorful, crispy, juicy chicken recipe this is going to be your go-to! This low carb recipe has been added to my top five all-time keto favorites, it's that good! It brings the crunch that I've been missing thanks to the crushed pork rinds "breading" and it's easy to throw together even on a busy weeknight.
Hip tips for making the best keto fried chicken:
I prefer to use chicken thighs because they are high in fat and full of flavor, but feel free to use wings, breasts, or legs.
I used beef tallow oil for frying the chicken for extra flavor but you can use any keto-friendly cooking oil that you prefer. Be sure to keep the oil under 350 degrees when cooking the chicken to keep your kitchen from smoking up.
Don't overcrowd the chicken in the pan and make sure you have plenty of space between the pieces. I used my large dutch oven but you can also use a cast-iron skillet if you prefer. You want to make sure the chicken can cook evenly.
If you like spicy chicken as I do, feel free to add 1/2 to 1 teaspoon of cayenne pepper to the "breading" to give it a kick!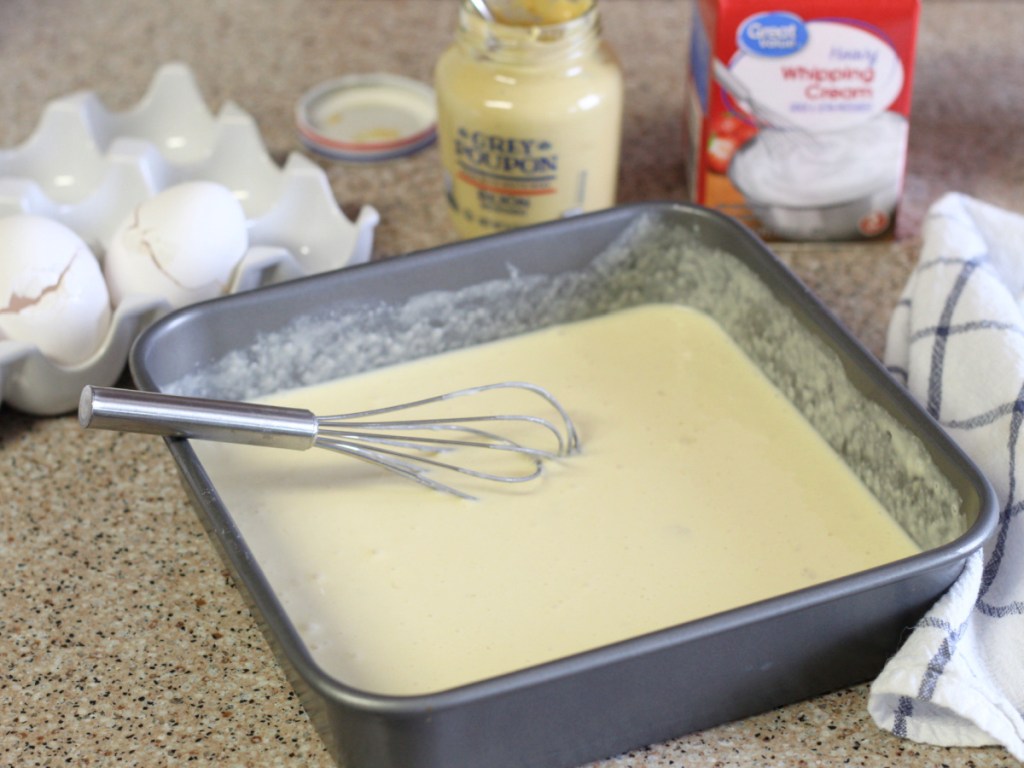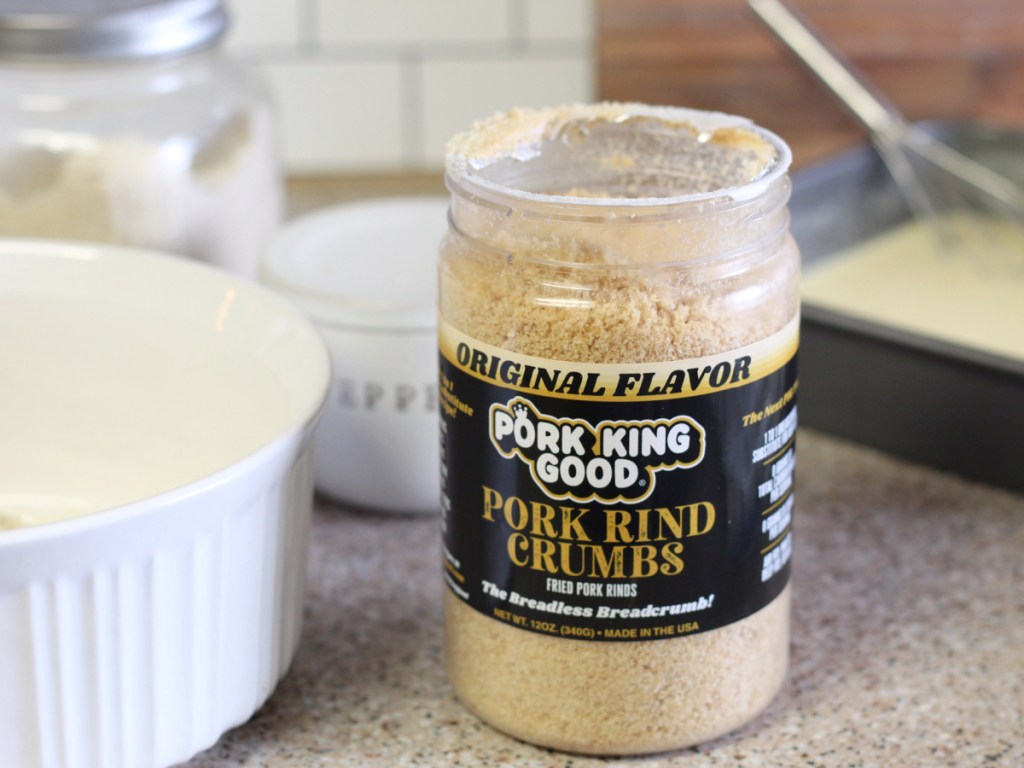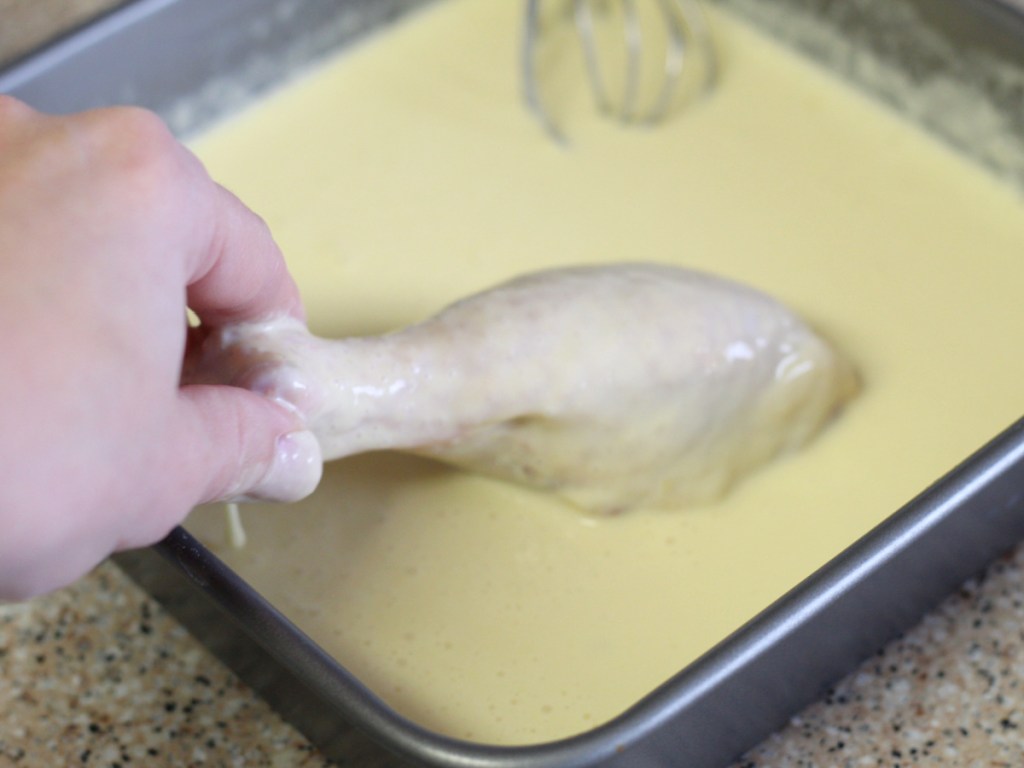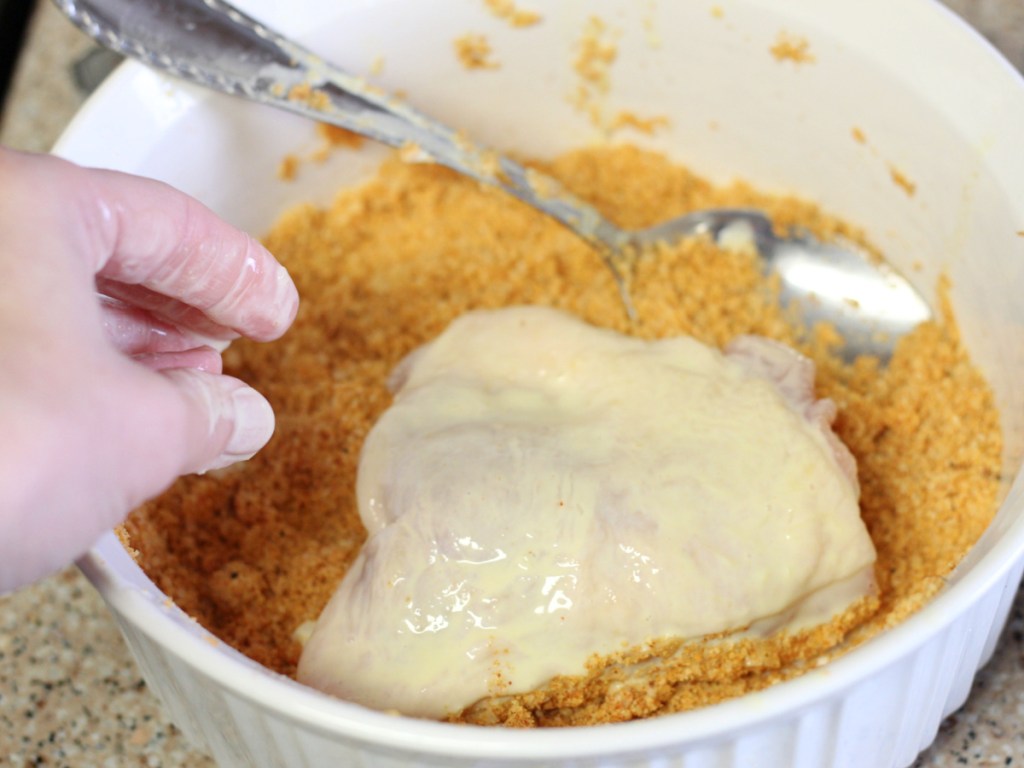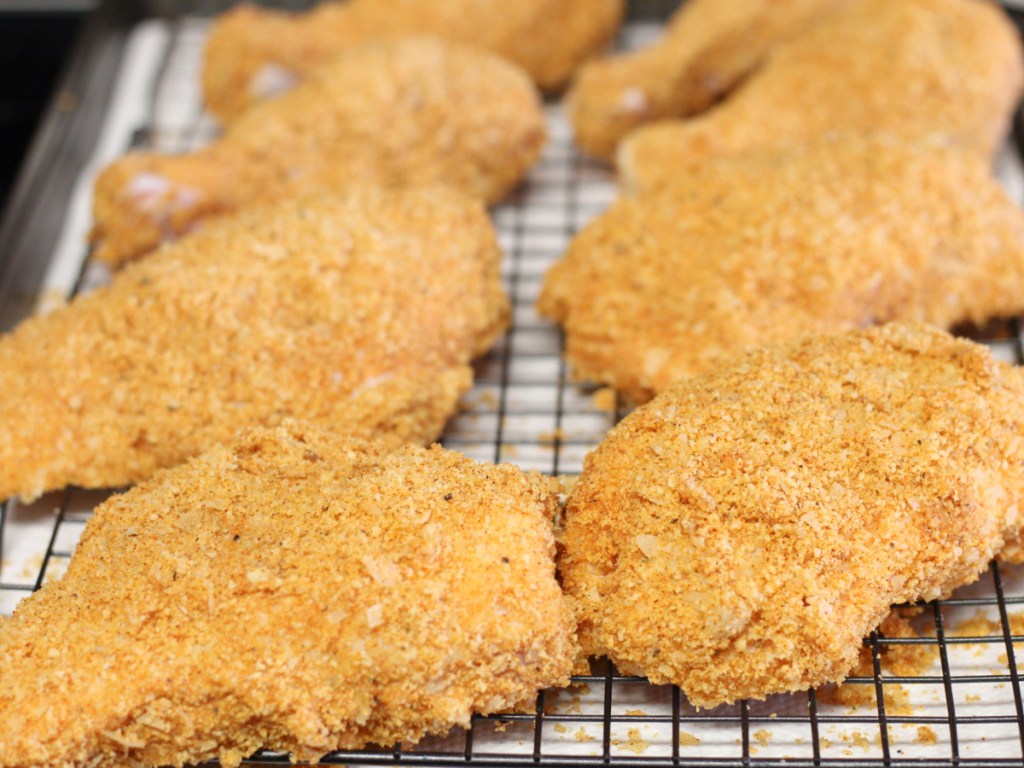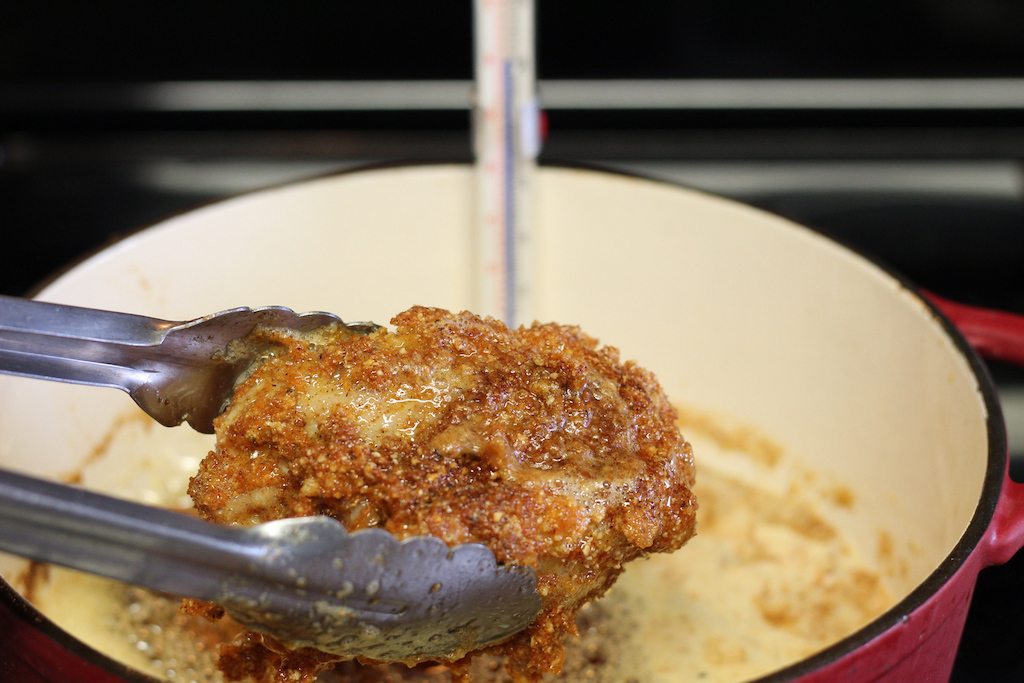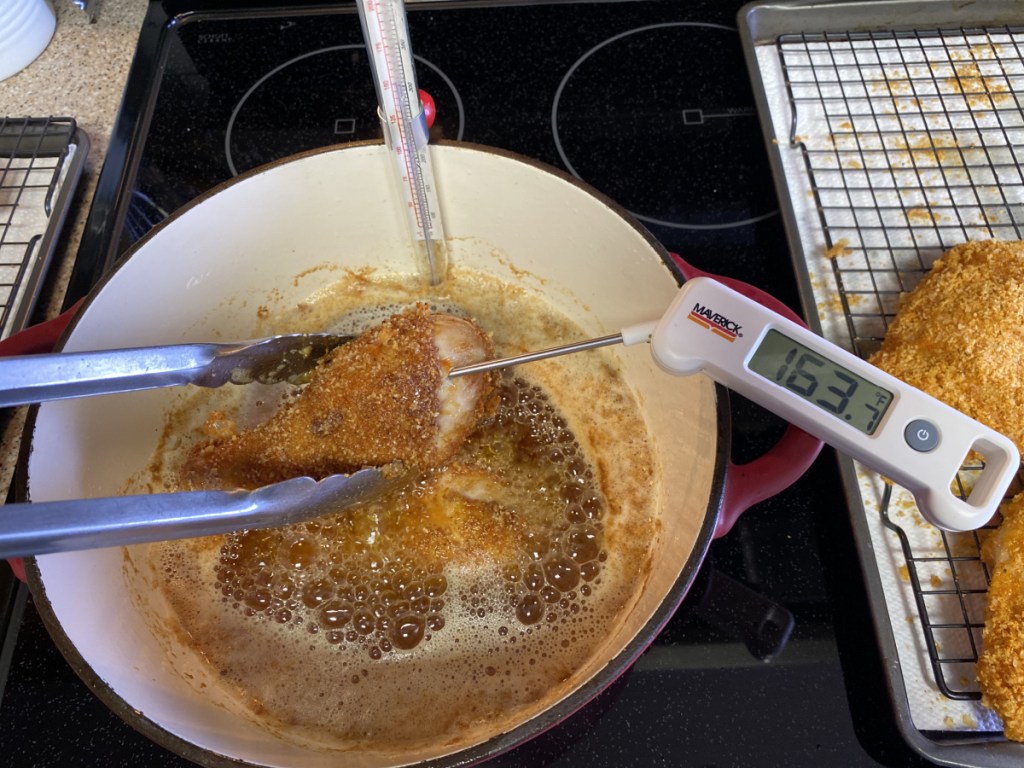 ---
Print
Crispy Keto Fried Chicken
yield: 8 SERVINGS
prep time: 35 MINUTES
cook time: 20 MINUTES
total time: 55 MINUTES
Delicious keto fried chicken made with seasoned crushed pork rinds to give you the crunch you love while keeping it juicy and low carb.
Ingredients
Chicken:
8 pieces chicken, (I used chicken legs & chicken thighs)
1 tablespoon sea salt
Egg wash:
4 eggs
1 cup heavy whipping cream
Breading:
1/2 cup parmesan cheese, grated
2 teaspoons paprika
1 teaspoon garlic powder
1 teaspoon onion powder
1/2 teaspoon black pepper
1/2 teaspoon cayenne pepper (optional)
Directions
1
Place chicken out on a cutting board and trim off excess fat, if desired. Pat dry with paper towels. Sprinkle all over with 1 tablespoon of the salt. Set aside at room temperature for 30 minutes.
2
In a medium bowl, whisk together eggs, heavy cream, and dijon mustard, and set aside.
3
In a large bowl, add all the breading ingredients together and mix, set aside.
4
Working with one piece of chicken at a time, dip a piece of chicken into the wash completely coating, then followed by coating the chicken in breading. Place breaded chicken onto a baking sheet or wired rack. Repeat until all chicken pieces have been coated.
5
While the breaded chicken is resting, you can heat up the oil. Add keto-friendly oil to a large cast-iron skillet or a dutch oven and fill about 1/3-1/2 full. Over medium heat, let the oil heat up until it reaches 350 degrees. You can attach a candy or deep-fry thermometer to make sure your oil does not go above the 350 smoke mark. Once it has reached 350 degrees and has stayed at a steady 350 degrees for about 5 minutes, the chicken is ready to fry.
6
Place the breaded chicken in the oil remembering to make sure the chicken has space — I usually place about 2 to 3 pieces at a time. Using tongs, rotate the pieces every 5 minutes and adjust the heat if needed to maintain an oil temp of at least 325°F.
7
Cook until golden-brown with an internal temperature of 165°F (check by inserting a probe thermometer into the thickest part of the chicken without touching bone), this will take about 15-18 minutes. Once the chicken is at 165 degrees, you can remove the chicken from the oil and place it on a cooling rack. Repeat the frying process until all breaded chicken is fried.
8
Let fried chicken rest for 10 minutes, sprinkle with a little salt, and enjoy!
Nutrition Information
Yield: 8, Serving Size: 1
Amount Per Serving: 354.4 Calories | 25.1g Fat | 2.5g Total Carbs | 1.2g Fiber | 28.5g Protein | 1.3g Net Carbs
---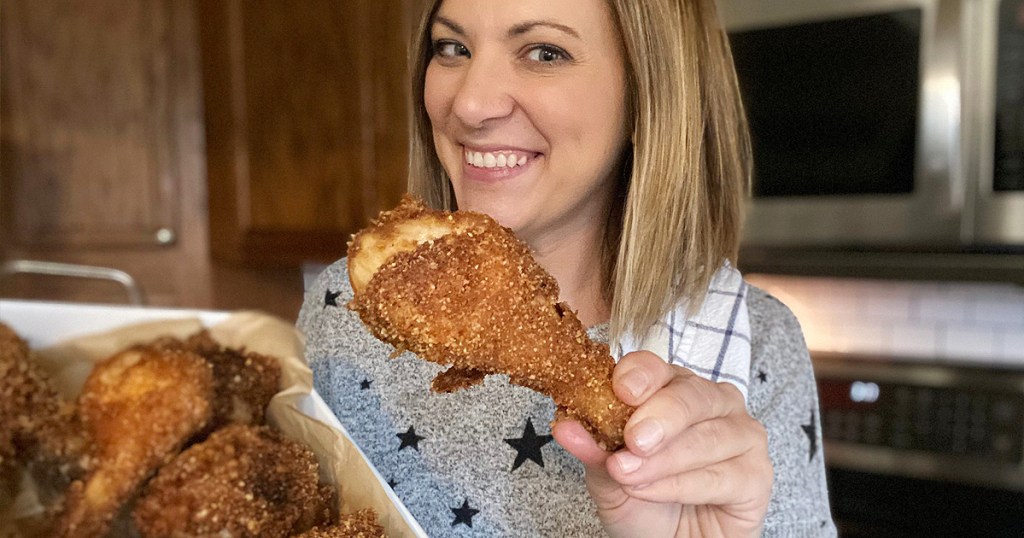 A real crowd pleaser!
This keto fried chicken recipe is so simple to make and dare I say finger-lickin' good? My picky boys even liked it, and my husband didn't even know it was low carb, now I call that a win!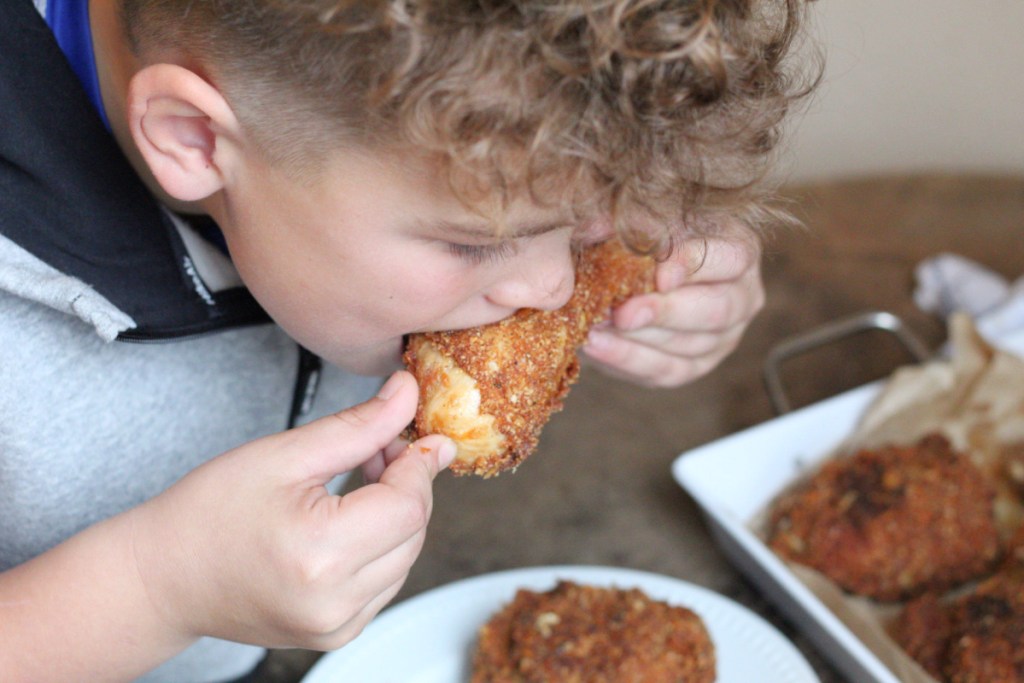 Pair this chicken with our low carb coleslaw or keto mac 'n cheese for a yummy southern-style dinner! Make a batch and let me know what ya think – enjoy!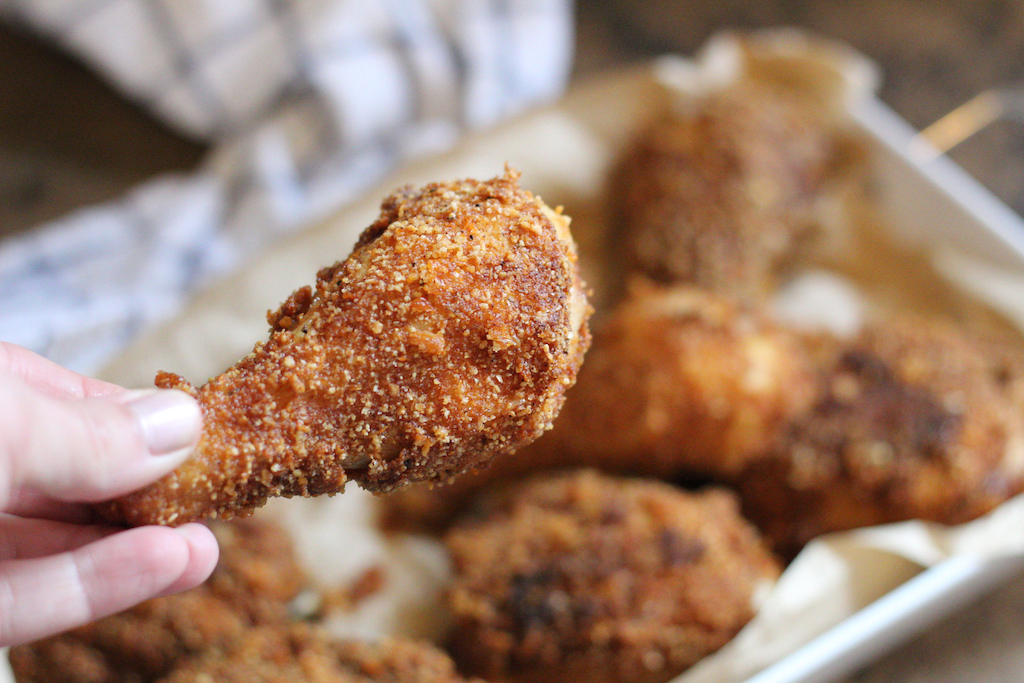 My team member, Jenna, gave this recipe a test for me, and here's what she had to say:
"I have just one word for this recipe – WOW! First of all, I don't remember the last time I made a recipe that every single member of my family devoured. And two of them came and asked for seconds so this was a huge win for me! The flavor is amazing, it smells incredible, and this chicken turned out so crispy. I've made quite a few fried chicken recipes before but I have to agree and say this is definitely my new favorite!"
---