Introducing Oroweat Keto Bread – Curb Your Sandwich Cravings!
Oroweat Keto Bread is here and it actually tastes good, too!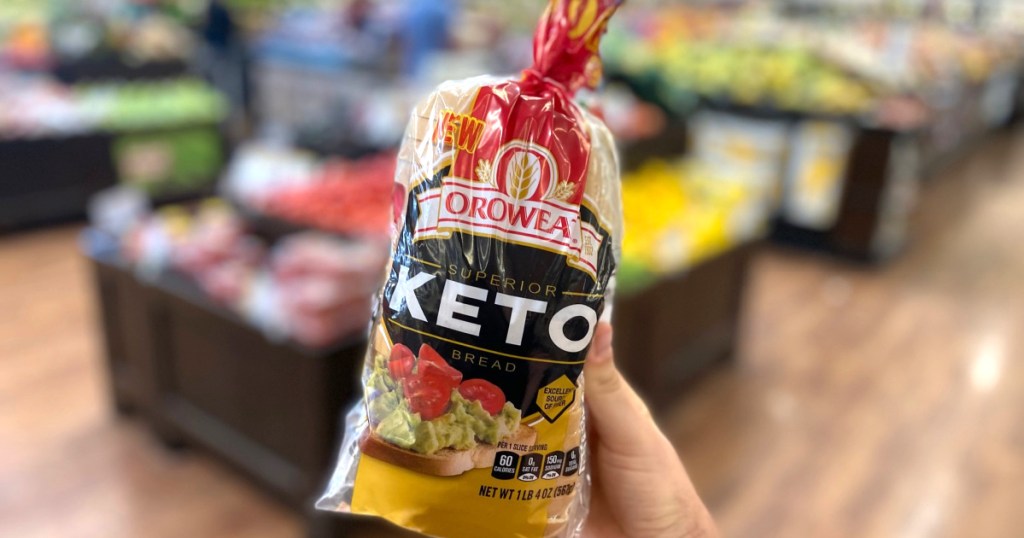 Quitting carbs, specifically bread, is one of the biggest challenges of a keto diet. Luckily, there's no need to say goodbye to bread (even if you don't feel like baking homemade keto bread) now that Oroweat has released a keto version! With only 3 grams of net carbs per serving, this bread is an excellent source of fiber and will fill those carb cravings.
Whether it's for a BLT, classic grilled cheese, or avocado toast, the possibilities are unlimited and endless!
---
Where can I buy Oroweat Keto Bread?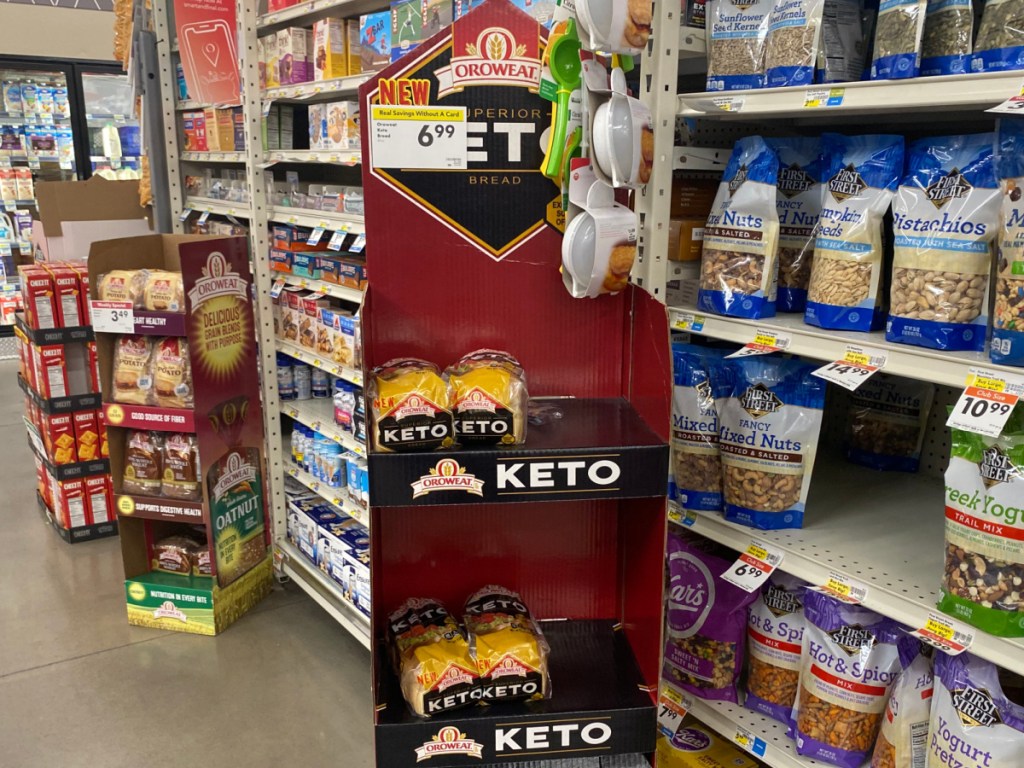 Although Oroweat is sold at a fairly mainstream level, their keto bread is a new release and may not be as easily accessible to find. We purchased our loaf at Smart & Final Warehouse & Market, but locations do vary. It seems like the West Coast has it primarily, so make sure you head to Oroweat's website to confirm if this bread is sold near your zip code.
It appears to be available at Kroger so there's a good chance your local chain may have it! Target even has it on their site (though sold out for delivery at the moment).
This variety is slightly pricey, but it is also around the median price of some other keto versions of bread. Plus, if you will get many yummy meals out of it, it's definitely worth it!
---
What are the benefits of Oroweat keto bread?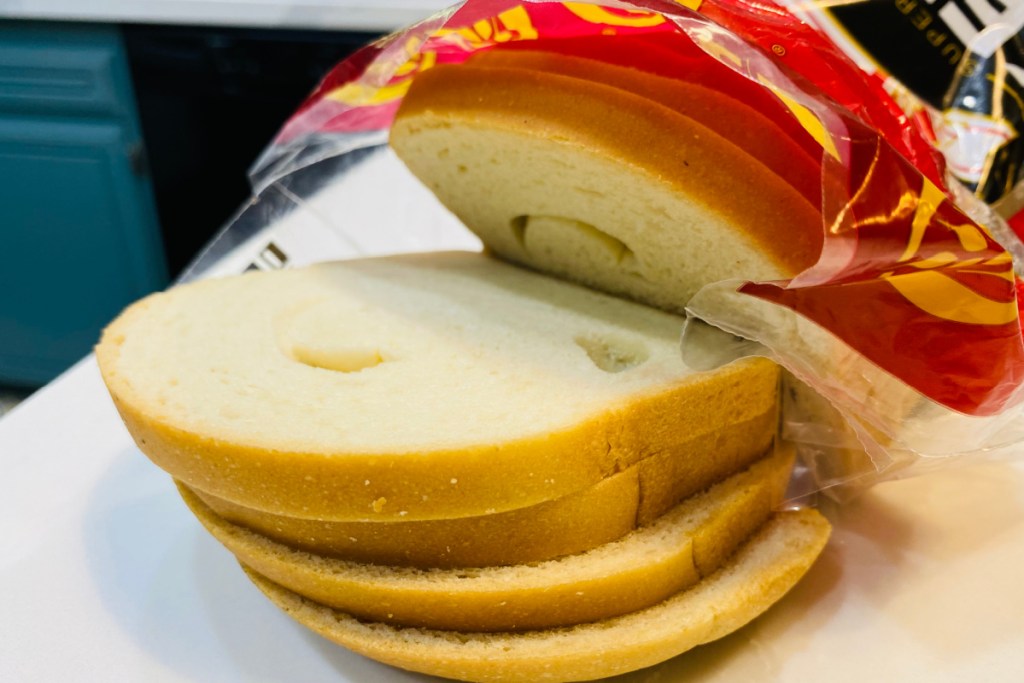 These loaves are made with sunflower flour and very simple ingredients, including nuts and seeds, yeast, and oats. Best part? There are no artificial flavors! 👏
If you need some inspiration for which sandwich you're craving, Oroweat's website has a recipe section with many creative ideas that can be easily modified to be keto-inclusive!
Oroweat's Keto Bread Nutrition Facts:
Serving Size: 1 Slice | 60 Calories | 2g Fat | 11g Total Carbs | 8g Dietary Fiber | 0g Sugar | 4g Protein | 3g Net Carbs
---
Here's why it's Stetson-approved: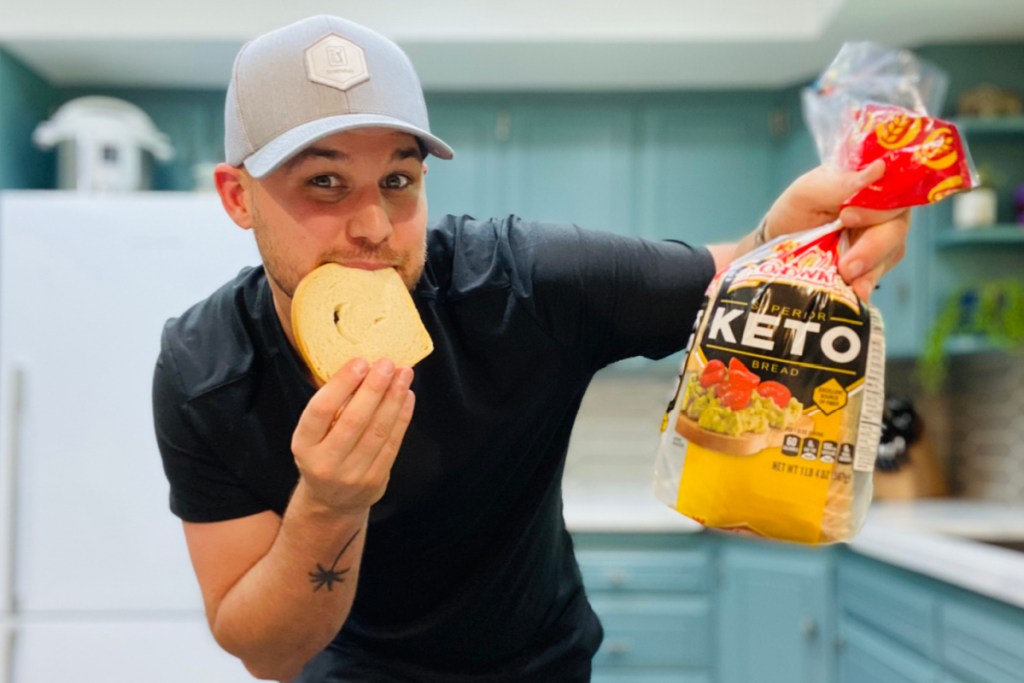 "Incredibly enough, it tastes like normal bread to me! It is a little spongey but not all that noticeable. I only noticed this in comparison to the texture of non-keto bread. Honestly, I would eat this whether or not I was following keto. As someone who's a bit health-conscious, it's a great source of fiber and only 60 calories, so it's perfect if you are looking for a healthier and low-carb bread option."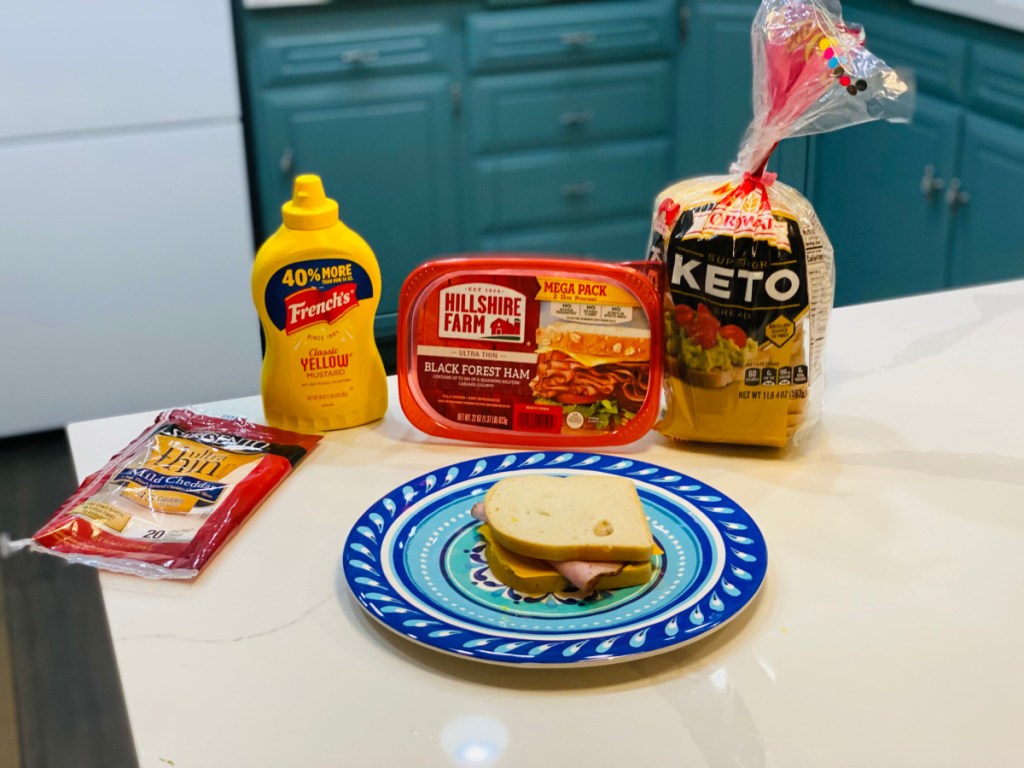 And, if you're wondering, Stetson used the bread to make a sandwich that included mustard, black forest ham, and cheddar cheese. Yum!
---
If you prefer baking your own bread, check out our keto-approved bread recipes!