The Best Keto McGriddle Breakfast Sandwich Copycat Recipe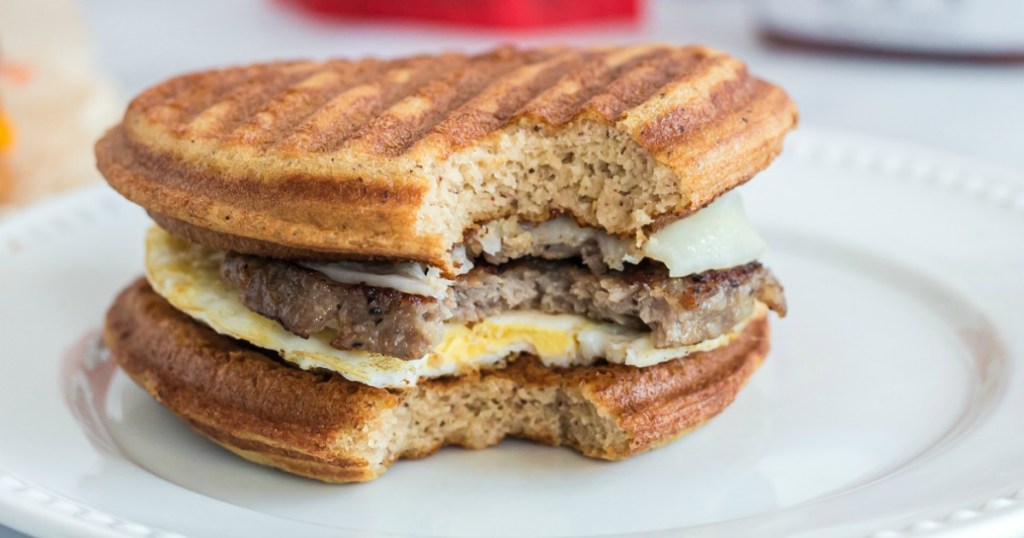 This copycat Mcgriddle Sandwich made keto-style is sure to be a breakfast game changer!
Following a keto lifestyle does not mean you have to give up delicious on-the-go breakfast options! Although I love whipping up scrambled eggs and bacon, there are also many mornings when I crave something different like this copycat McGriddle Sandwich that I can make at home.
This copycat keto McGriddle Breakfast Sandwich tastes virtually identical to the famous McGriddle from McDonald's minus most of the sodium and carbs! In fact, my keto version of this sandwich has just 6 total carbs and 3 net carbs whereas the regular McGriddle Sandwich has a whopping 44 carbs! What a difference!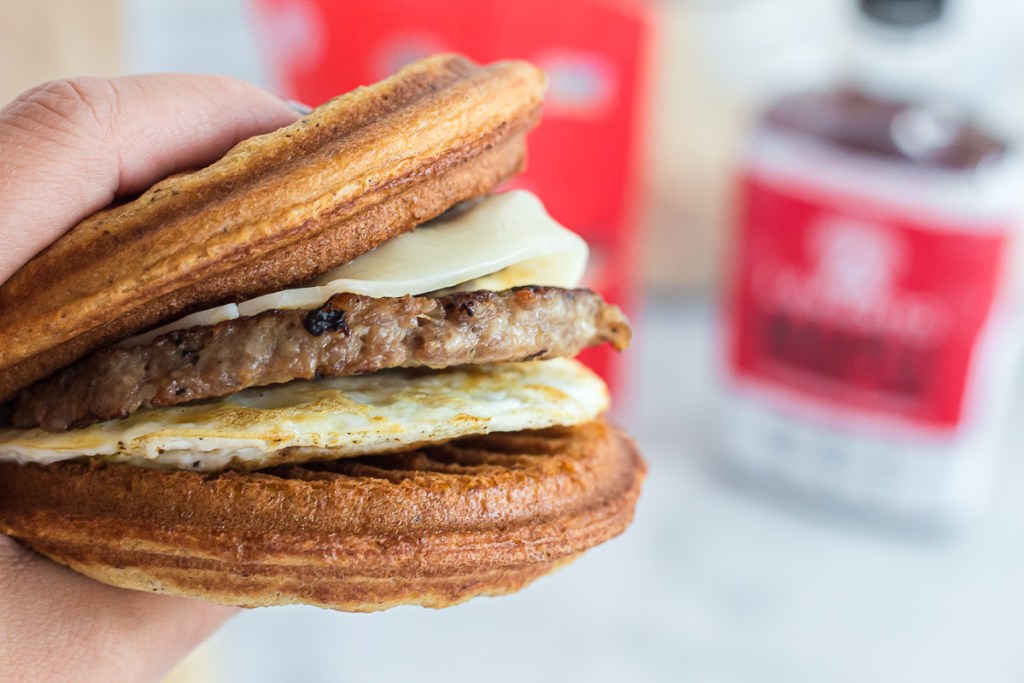 Hip Tips:
Since the pancake batter makes more than enough for one sandwich, I usually make 4-5 sandwiches out of 1 batch and freeze them for the upcoming week.
You can also make this McGriddle with bacon, ham, or just spinach and mushrooms if you're vegetarian.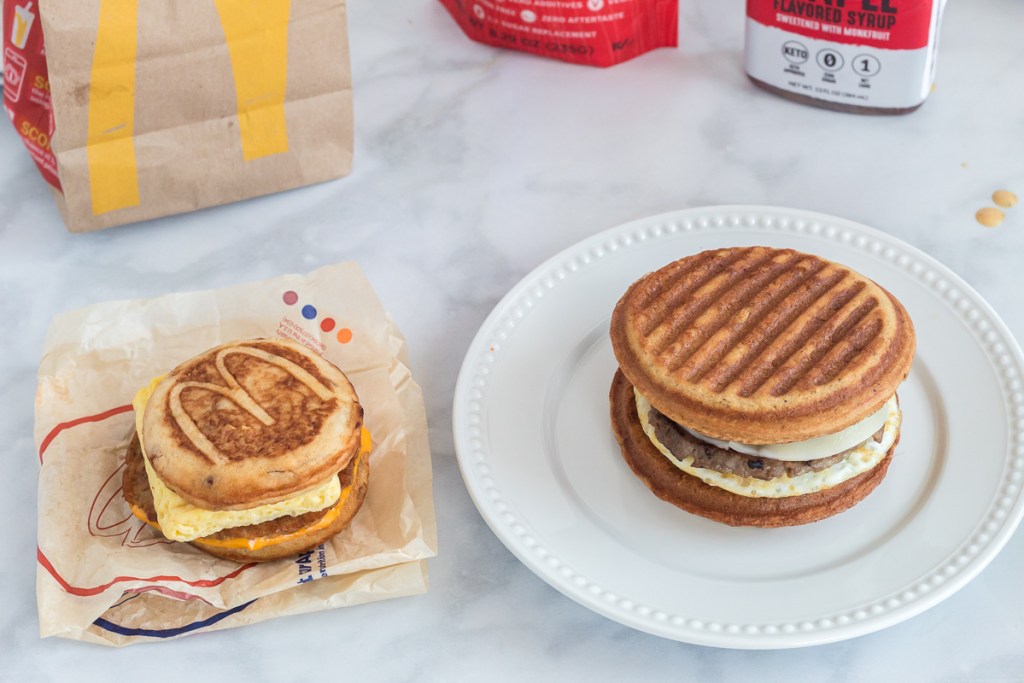 From the syrup infused pancake buns to the fresh egg and choice of bacon, sausage, or ham, I mean come on, who wouldn't crave this sandwich? Plus, on a lazy Sunday, I usually make 4-6 of these sandwiches and freeze them for the week! So easy and so delicious!
---
Print
Keto McGriddle Breakfast Sandwich
yield: 5 SERVINGS
prep time: 5 MINUTES
cook time: 15 MINUTES
total time: 20 MINUTES
This breakfast sandwich comes in at only 3 net carbs and is something the entire family will enjoy!
Ingredients
For the pancake buns:
3 eggs
4 tablespoons cream cheese
2 tablespoons grass fed butter
1 teaspoon vanilla
1 1/2 cups almond flour
1 tablespoon lankanto sugar
1 1/4 teaspoons baking soda
1/4 teaspoon salt
2 tablespoons lankanto maple flavored sugar-free syrup
For the egg & meat portion:
1 cooked egg
1 sausage patty
1 slice provolone cheese
Directions
1
In a large bowl, add all ingredients for the pancake buns and mix.
2
Add 2 tablespoons of pancake batter to mini waffle maker and let cook for 2 minutes.
3
Cook the egg and sausage as normal and add to the sandwich.
4
Enjoy fresh or wrap in plastic wrap, seal in a freezer-safe bag and then freeze until ready to eat. Once ready, remove from the plastic wrap and microwave for 30-40 seconds.
Nutritional Information
Yield: 5 sandwiches with egg and sausage patty, Serving Size: 1 sandwich with egg and sausage patty
Amount Per Serving: Calories: 362, Total Carbohydrates: 6, Fiber: 1, Sugar Alcohols: 2, Net Carbohydrates: 3, Total Fat: 31, Protein: 18
---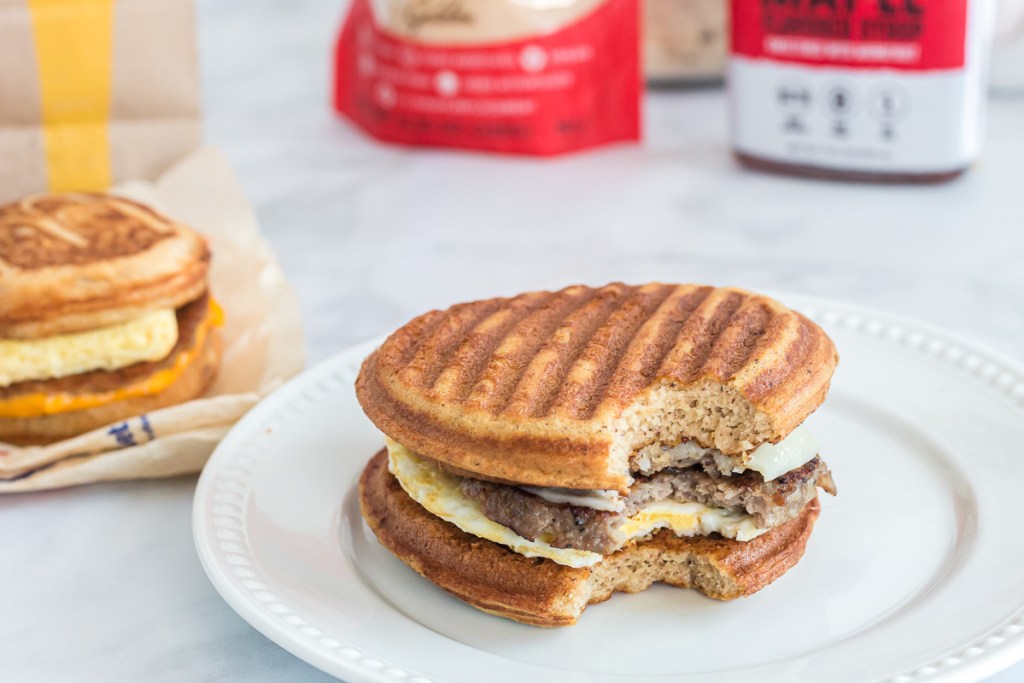 Craving more keto breakfast ideas? Try these delicious keto pancakes!