Keto Loaded Cheddar Biscuits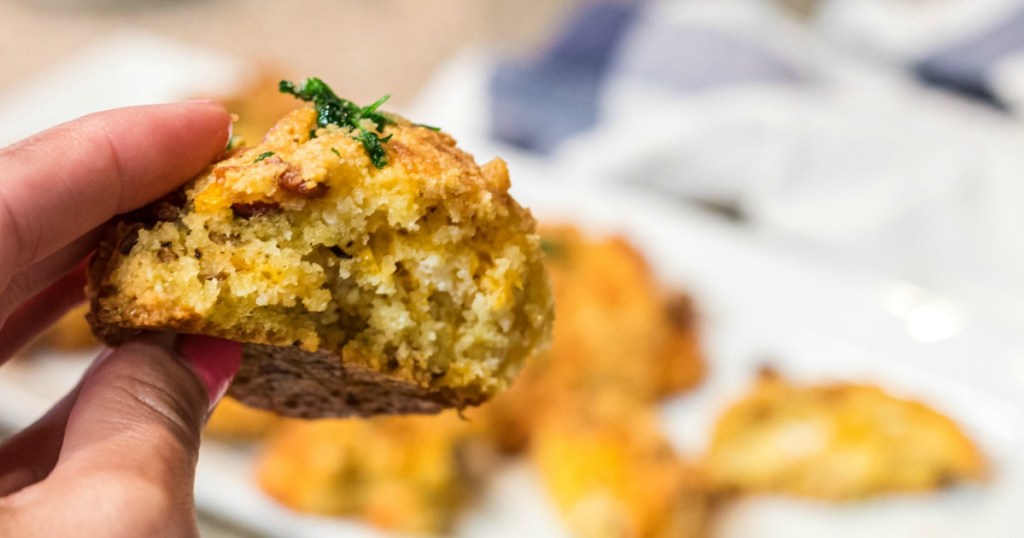 Missing biscuits since you've gone keto?
There's nothing better than a savory biscuit for breakfast or even as a side for your dinner. Biscuits are great on their own but when you add cheddar cheese and bacon, it's pure OMG for your mouth!
And guess what? You can have your biscuit and eat it too – keto style!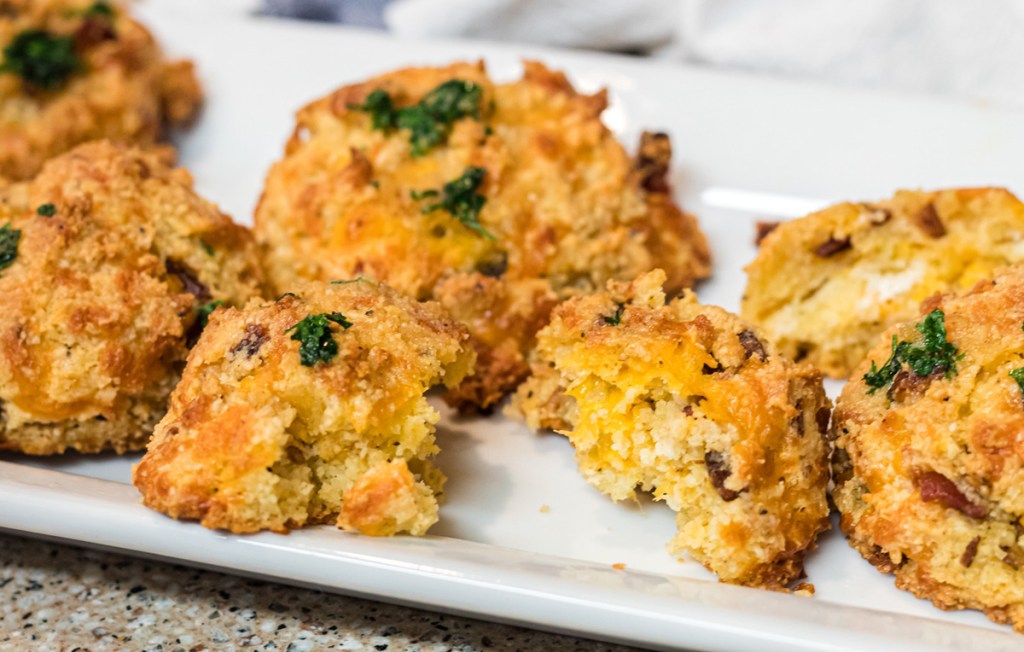 I'm sharing quite possibly the best savory biscuit that keto has ever seen.
These biscuits are so delicious and will hit the spot when you're craving comfort food. In fact, they're so easy to make and so good that I could literally just eat them for dinner alone – every single bite is loaded with flavor!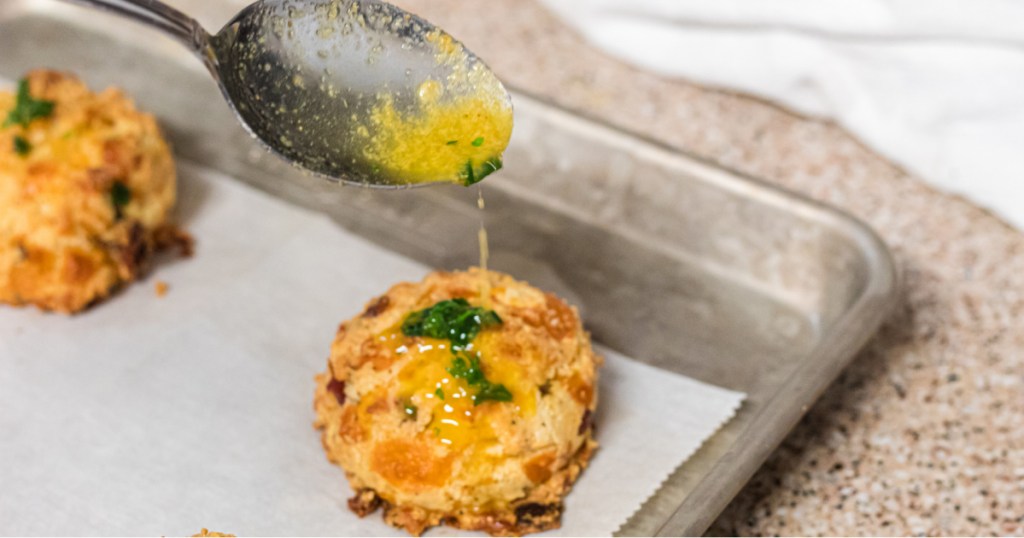 Hip tips for making the best keto cheddar biscuits:
After they finish in the oven, you can drizzle the melted garlic butter over the tops of the warm biscuits for even more flavor.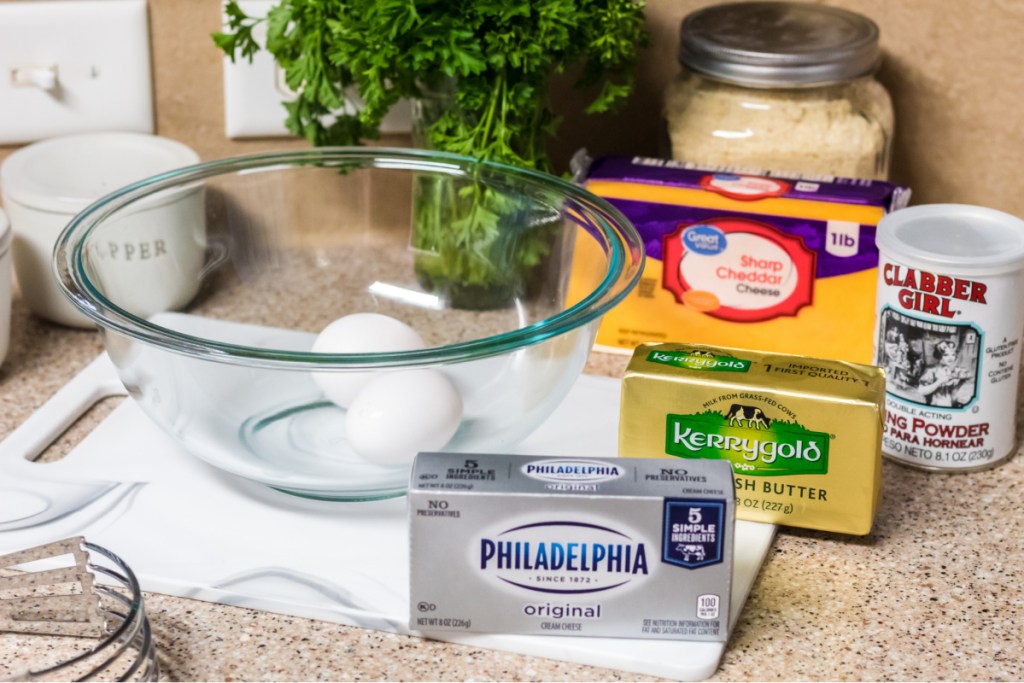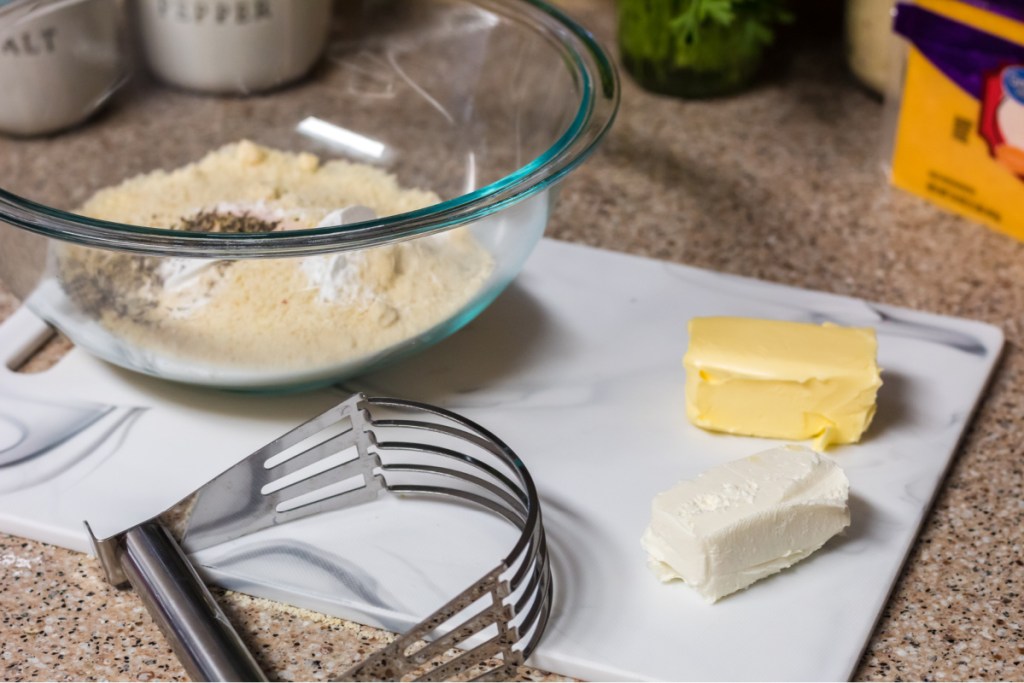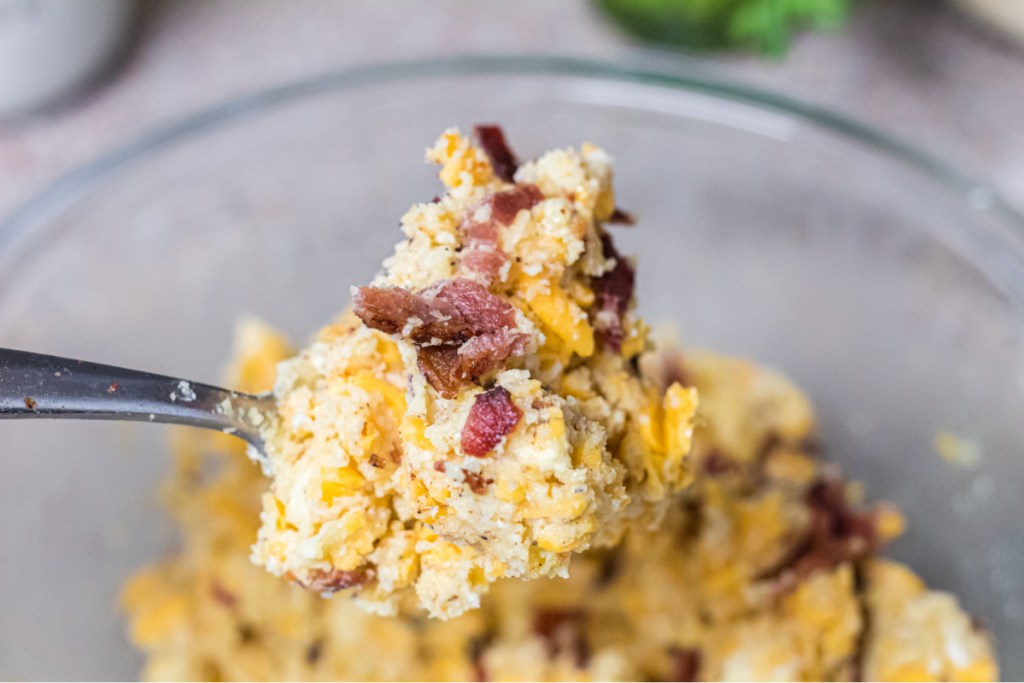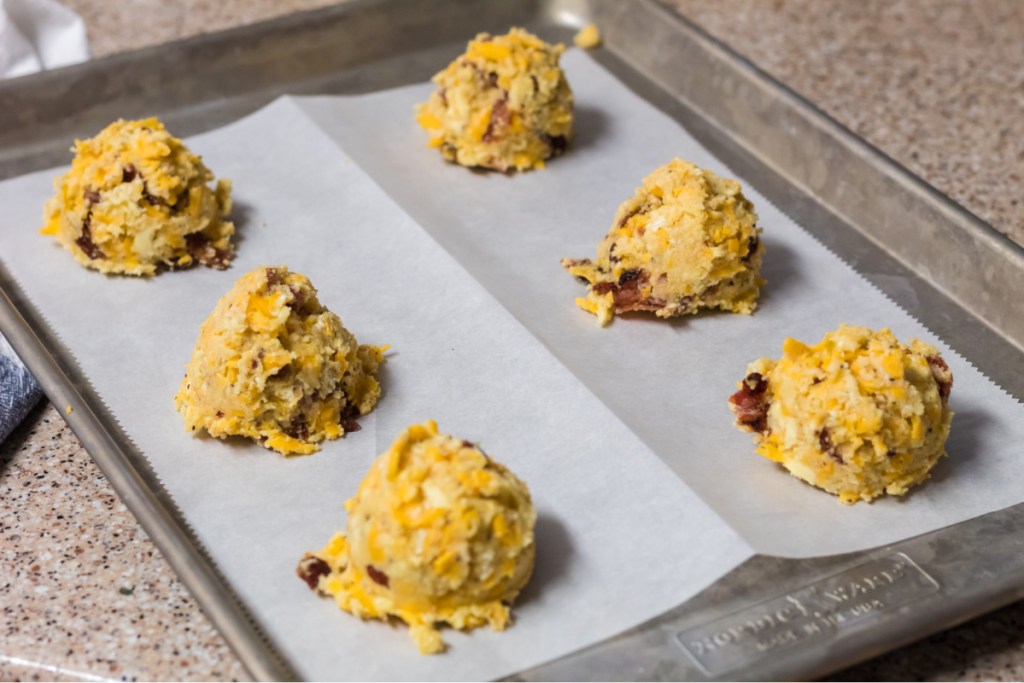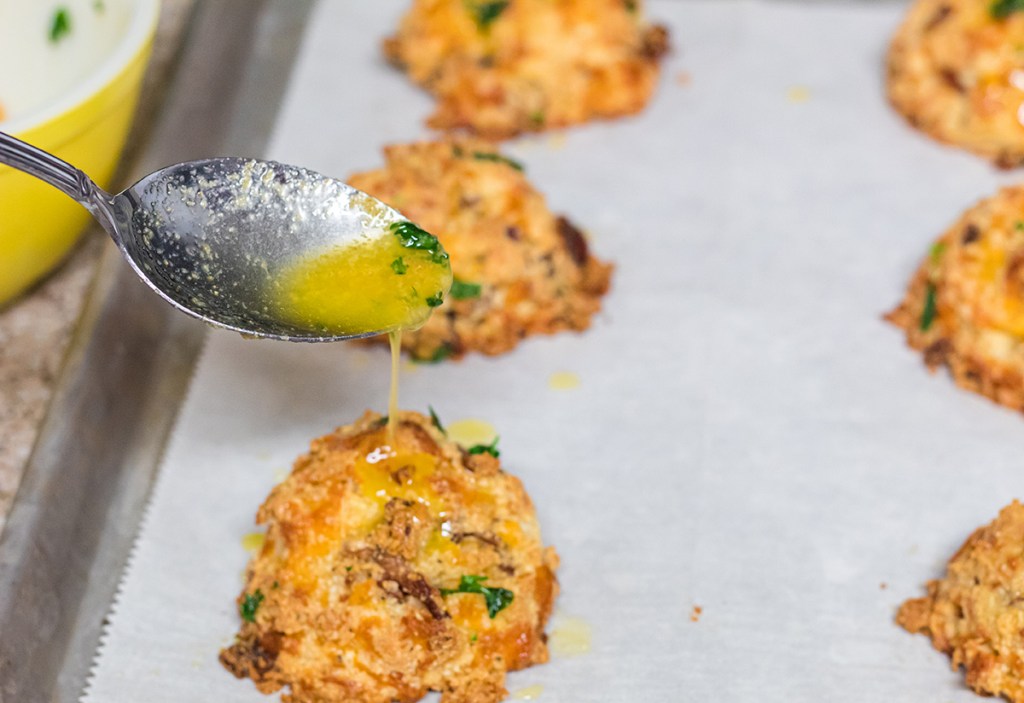 ---
Print
Keto Loaded Biscuits
yield: 6 SERVINGS
prep time: 10 MINUTES
cook time: 20 MINUTES
total time: 30 MINUTES
Delicious and cheesy low-carb loaded biscuits that are the perfect complement to any keto meal.
Ingredients
Biscuits:
1 1/2 teaspoons baking powder
1/4 teaspoon salt
1/4 teaspoon pepper
3 tablespoons butter, cold and cut into cubes
2 tablespoons cream cheese, cold and cut into cubes
2 large eggs
1 cup sharp cheddar cheese, shredded
1/2 cup crumbled bacon, cooked
Garlic Butter:
2 tablespoons melted butter
1 teaspoon garlic powder
1 tablespoon fresh parsley, chopped
Directions
1
Preheat oven to 350 degrees. Line a baking sheet with parchment paper and set aside.
2
In a large bowl, mix in almond flour, baking powder, salt, and pepper. Cut in butter and cream cheese with a pastry cutter or a fork.
3
Stir in the eggs, then fold in the shredded cheese and crumbled bacon. Mix until the dough is sticky.
4
Scoop out 6 biscuits onto the lined baking sheet and bake for 15-20 minutes.
5
While biscuits are baking, in a small bowl, add melted butter, garlic powder, and parsley and mix together.
6
Remove biscuits from the oven and drizzle garlic butter over biscuits.
Nutrition Information
Yield: 6, Serving Size: 1
Amount Per Serving: 397 Calories | 35.7g Fat | 7.3g Total Carbs | 3.1g Fiber | 1.8g Sugar | 0.1g Sugar Alcohol | 15g Protein | 4.1g Net Carbs
---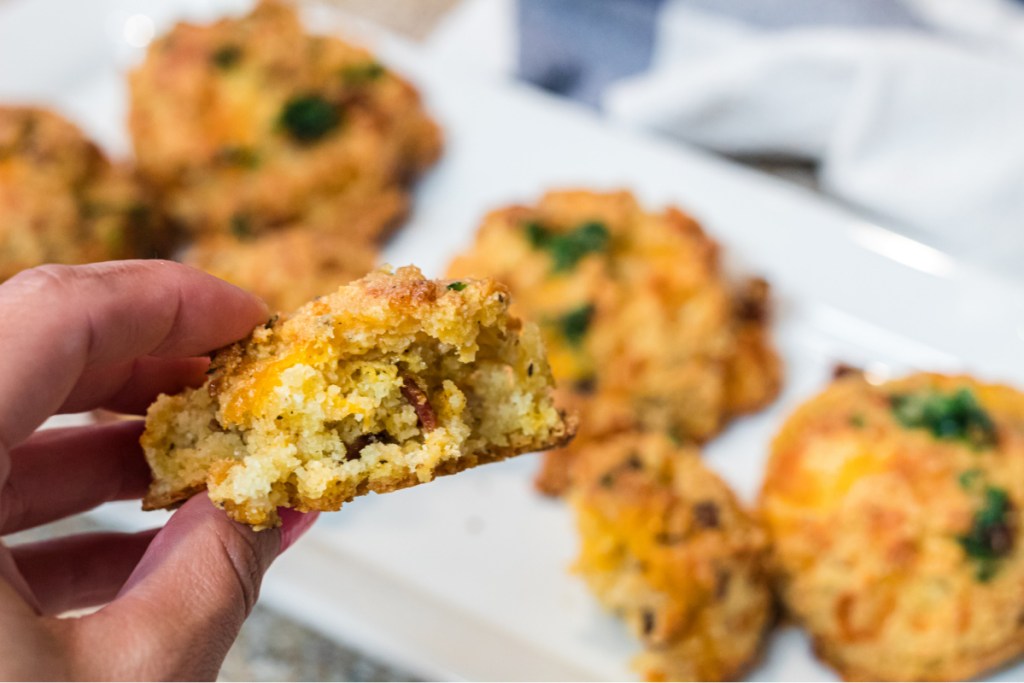 Don't mind us while we reach for another keto cheddar biscuit!
I think I've found cheddar bacon heaven in these biscuits, and I think you will, too! Word of the wise, don't skimp out on the garlic finishing butter — it's everything. 🤤
My team member, Jenna, gave this recipe a test for me, and here's what she had to say:
"Everyone in the whole house loved these keto cheddar biscuits, you can't even tell that they are keto! My teenage daughter just ate two and asked for a third. These are bursting with flavor and would pair well with a soup or salad, but are fun to eat on their own. I especially love how the fresh parsley and melted butter really take the flavor to another level. YUM!"
---