Get High Quality Grass-Fed Meat Delivered From Honest Bison (+ Save 20% on Ground Bison!)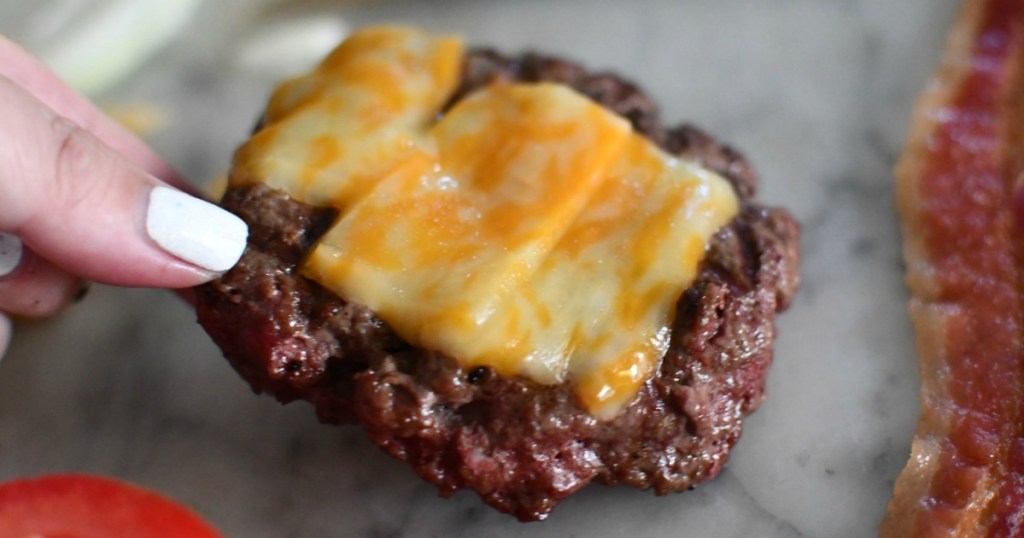 Curious about where to buy high-quality 100% grass-fed bison, elk, and venison?
Honest Bison specializes in shipping unprocessed, humanely-raised, quality meats right to your door! Their ranches have a more holistic and honest approach to raising animals where buffalo roam and can have space to roam freely in grass pastures.
What sets Honest Bison apart from most is that all animals are treated humanely and are also minimally processed so that the natural flavors and nutrients are present in each and every bite. Plus, it's super convenient to stock your freezer without going to the grocery store!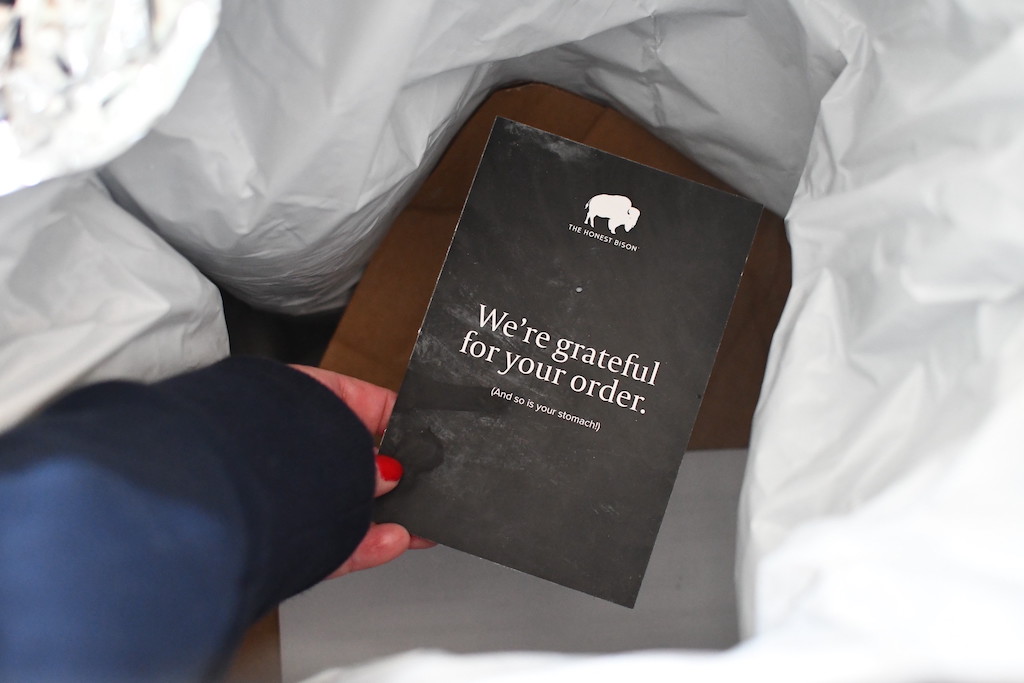 Honest Bison started out with just 100% grass-fed bison, but they now feature a nice selection of other high-quality meats like elk and venison too.
You can shop different cuts of meats like ribeyes, tomahawk steak, filet mignon, roasts, bratwurst, ground meats, and even hot dogs. There are even chef boxes with various varieties of cuts so you can experience a bit of everything!
You can save big on ground bison with this 20% off promo code!
All orders are subject to a $150 minimum order threshold. Shipping costs vary by location and are free on orders over $250. Note that the free ground bison promo is valid for one-time use by new customers and cannot be combined with any other offers.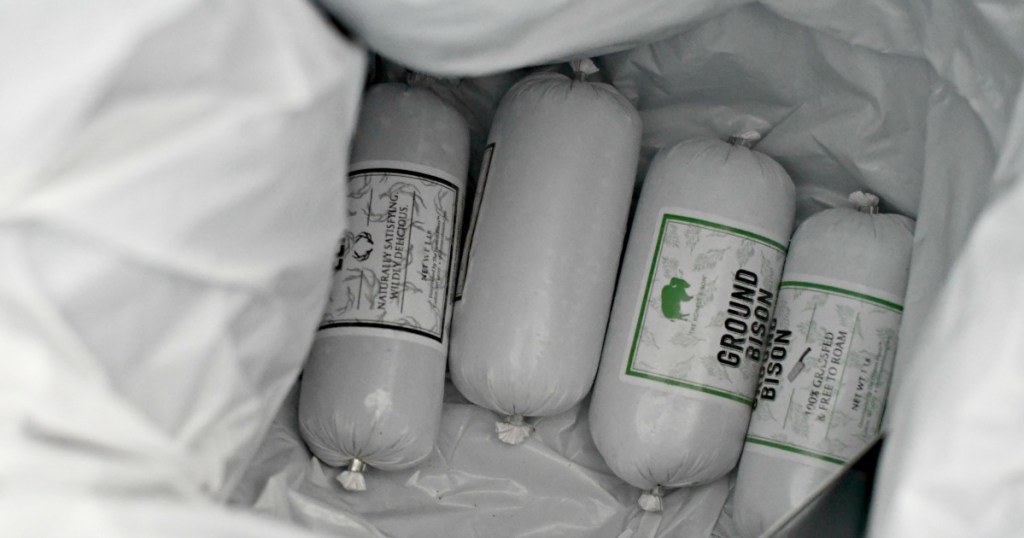 Delivery is easy-peasy using Honest Bison!
My package of ground meats arrived frozen solid, packaged nicely in dry ice, and I was super impressed with how cold everything arrived. That's important considering I live in Arizona where the temps can be extreme.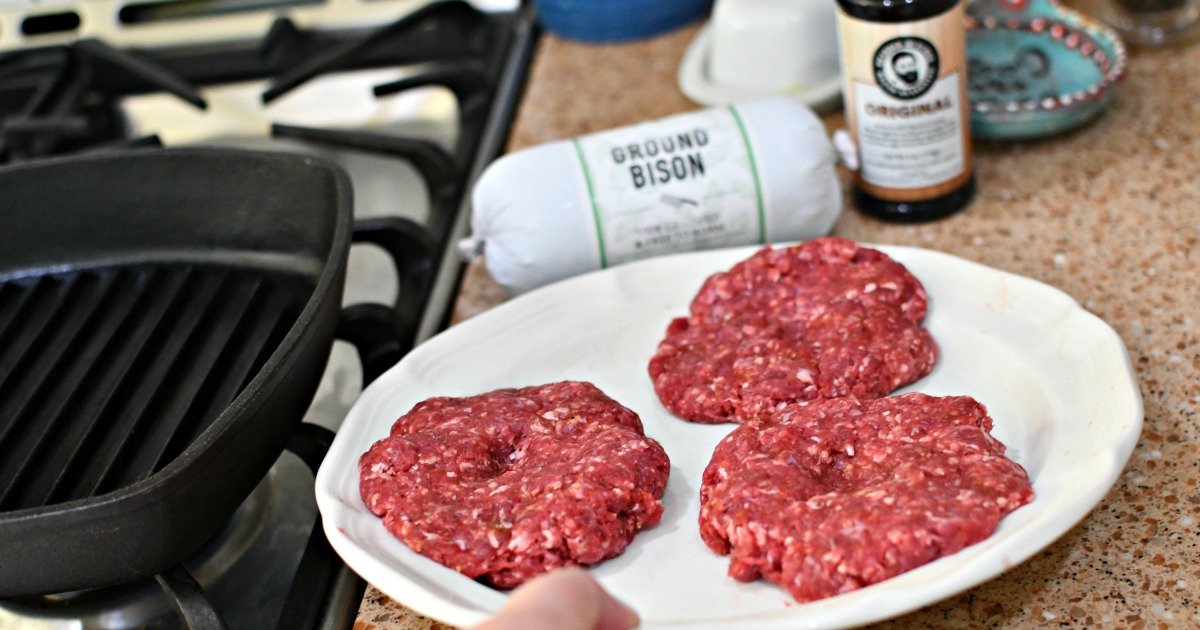 My family and I enjoy a good bison burger once in a while!
You can actually easily substitute ground bison in the majority of ground beef recipes with success, and bison burgers are super delicious. I especially love that the meat is lean, yet still is also tender and light due to the finer fat marbling. The taste is slightly sweeter than beef, and not gamey tasting at all to me.
For these burgers, I first seasoned with a little bit of Original seasoning from Bearded Butcher, which are high-quality sugar-free seasonings I enjoy using!
Then I cooked them on a grill pan over medium/high heat for a few minutes on each side. Bison tends to cook faster, so be sure to not overcook when using this type of meat.
I used my instant-read thermometer and cooked them to around 140 degrees for a medium/rare doneness, and then also let them rest for 5 minutes.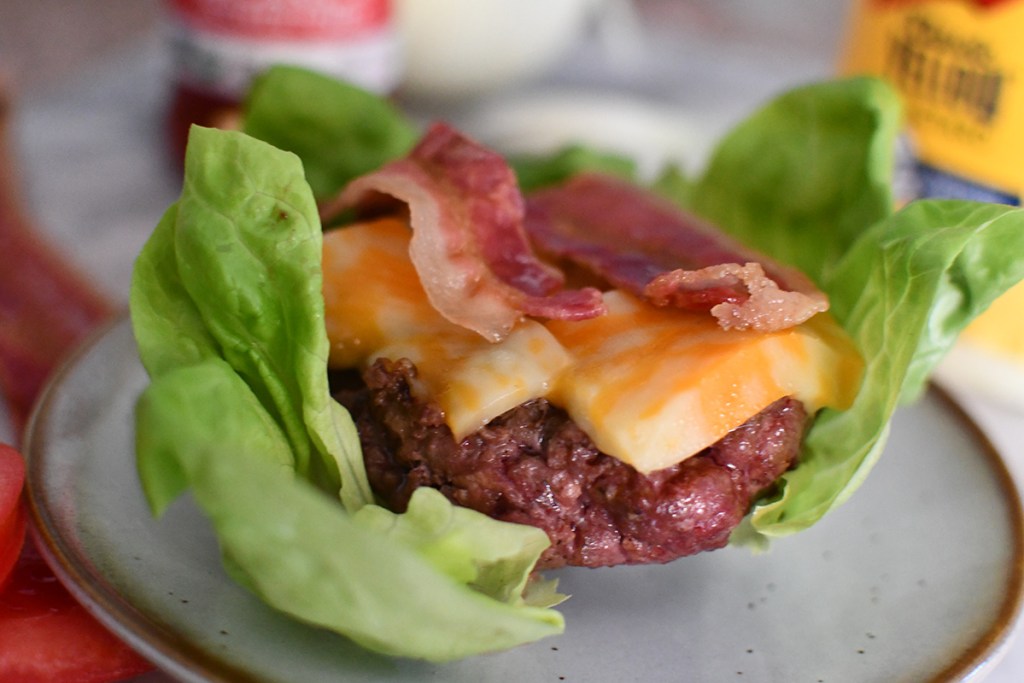 Make sure to pile your buffalo burger with ALL the keto toppings!
Keto burgers are just as filling without bread in my opinion if the toppings aren't boring. On my burger, I added lots of cheddar cheese, tomato, onion, 2 slices of bacon, pickles, mustard, and Primal Kitchen ketchup. All served on a bed of lettuce to wrap it in. YUM!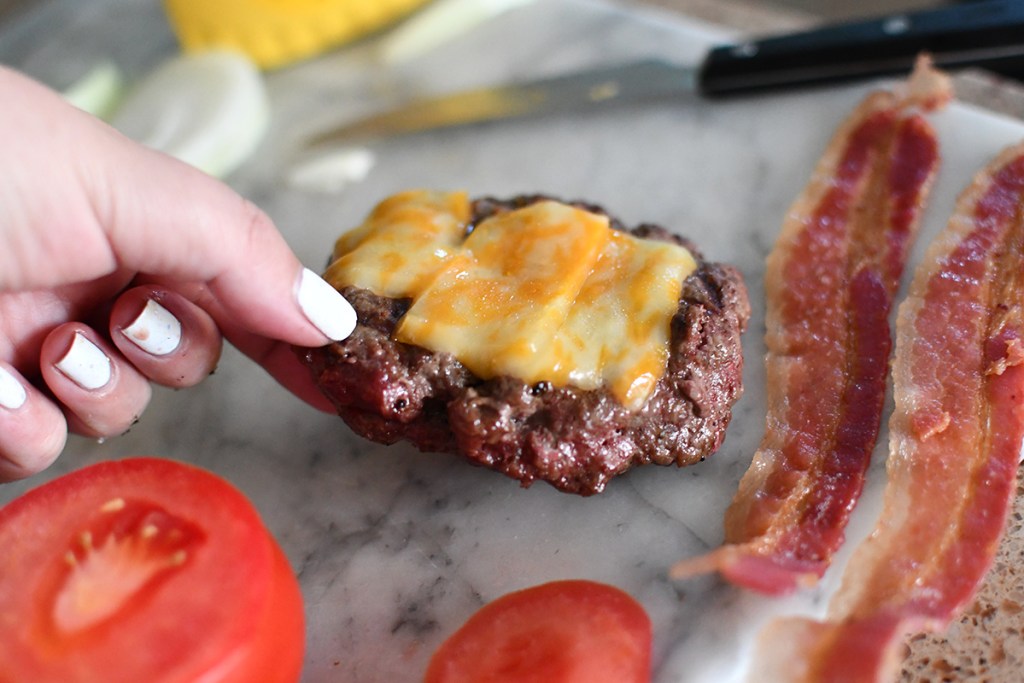 All in all, this was a super satisfying burger thanks to Honest Bison!
I loved the taste, as did everyone in my family. Our burgers were all juicy, tender, super comforting, and filling. I cannot wait to try this in other recipes like meatloaf and keto meatballs – so delicious! I also look forward to exploring the other cuts of meat like yummy bison steaks and roasts!
It's clear that Honest Bison pays attention to quality, and I really appreciate their unique approach to raising grass-fed animals in a holistic way. I think you'll enjoy them, too!
---