Bearded Butcher Makes the Best Keto Seasoning Blends With No Sugar & No MSG (+ Exclusive Discount!)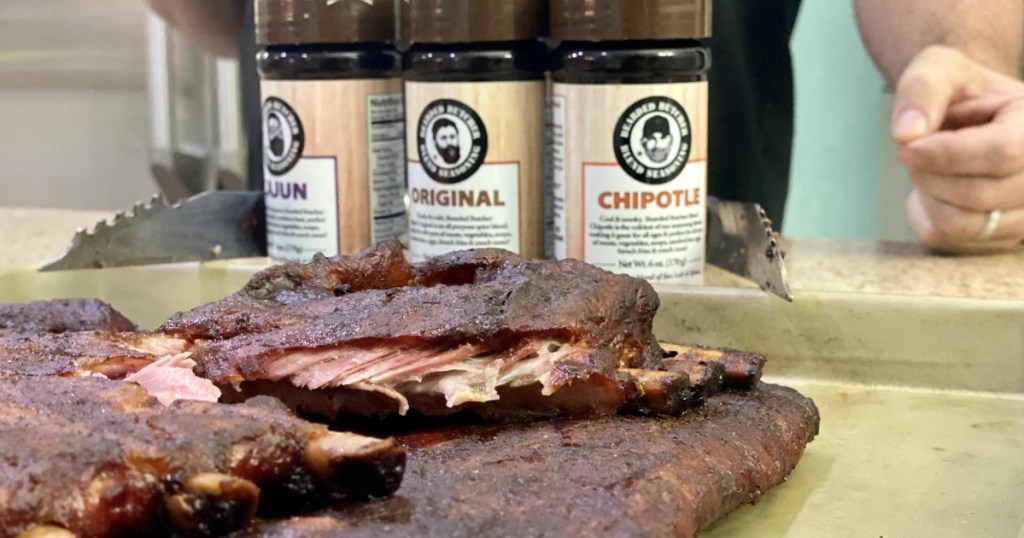 Love your keto food well seasoned?
It's time to spice things up on keto! If you're searching for some great-tasting keto-friendly seasonings, consider trying Bearded Butcher Blend Seasoning. I recently gave them a try, and I'm so impressed with how they taste!
Most seasoning blends in the grocery store contain sugar and other additives, while these Bearded Butcher Blends are made with high-quality, clean ingredients that make food taste delicious, with zero carbs per .5g serving.
Better yet, we're sharing an exclusive discount code to help you save on your order (just scroll to the bottom for the info).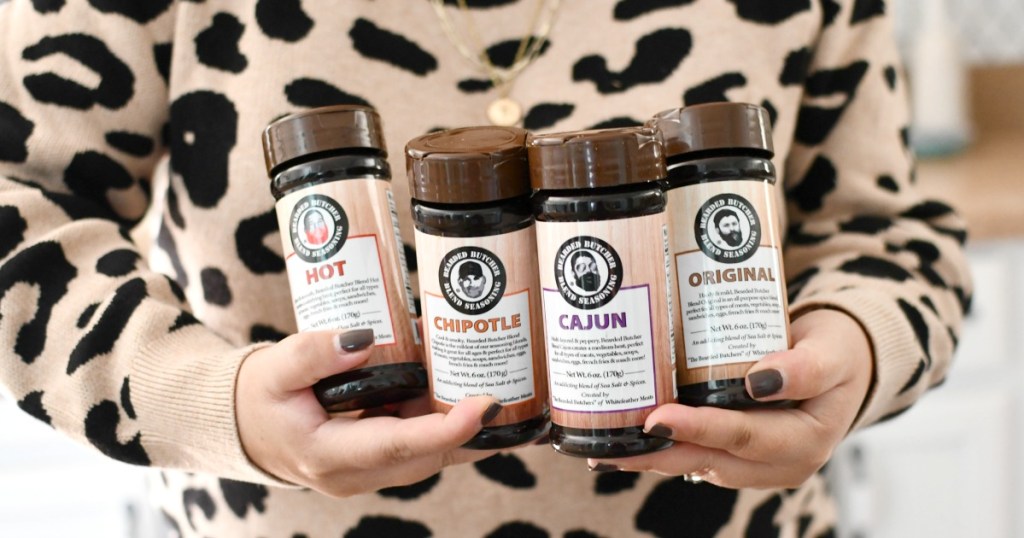 Oh my, all of these Bearded Butcher flavors are SO YUMMY!
These blends make a tasty rub for seasoning meat!
Last weekend, we used Bearded Butcher spices to season a few racks of ribs before putting them in our wood pellet Traeger grill for most of the day to smoke. We always use yellow mustard first then layer a seasoning blend on top. These Bearded Butcher seasoning blends did an outstanding job adding smoky flavors.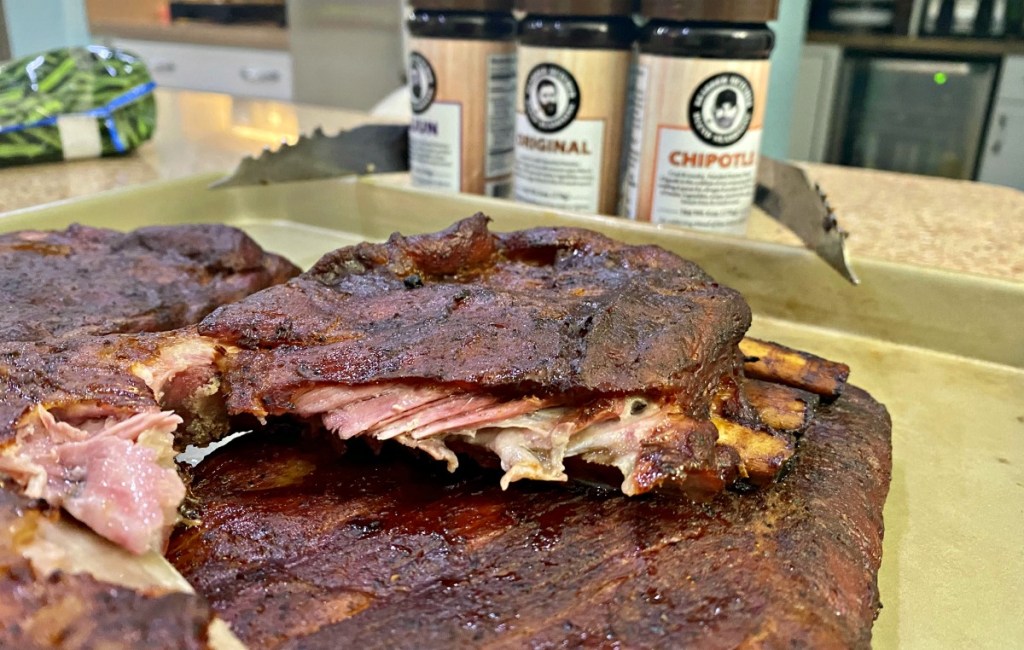 I wish you could smell this picture above!
To finish the ribs, we sauced them with a little no sugar added BBQ sauce and turn up the heat to caramelize at the end of cook time, and they turn out so tender with a perfect smoky crust. Our ribs turned out super flavorful, and I highly recommend these seasonings!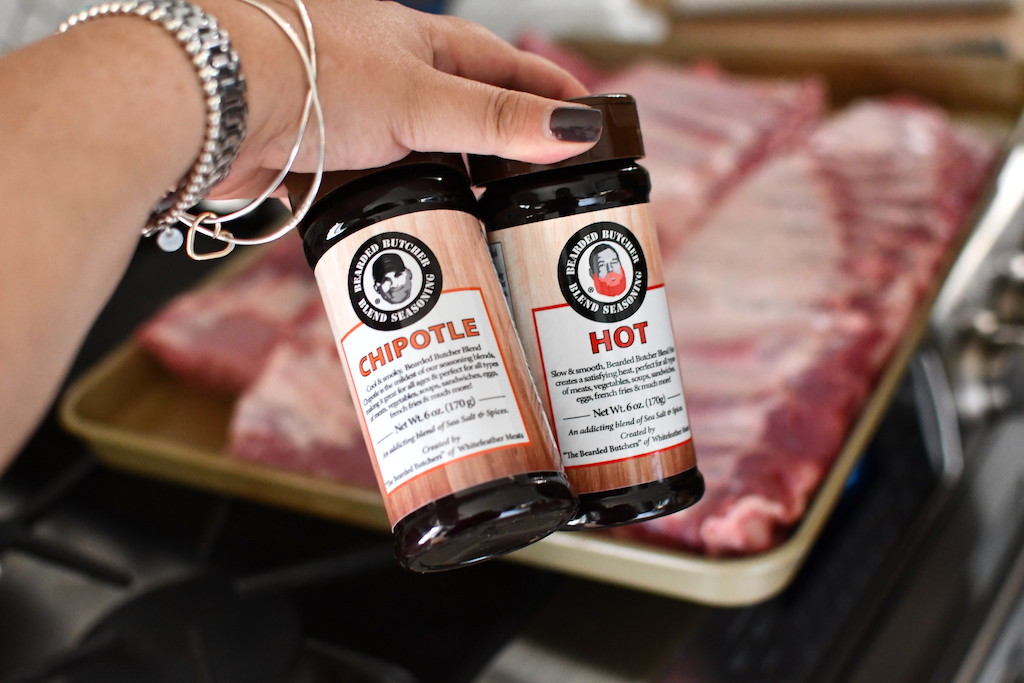 My favorite is the chipotle blend, while my husband loves the hot blend.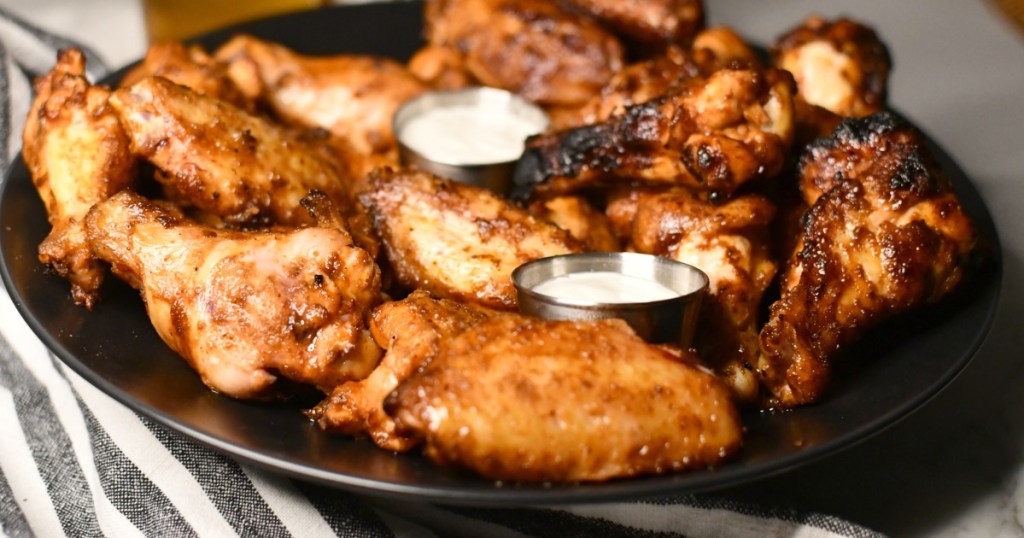 So far I have tried Bearded Butcher on crispy air fryer brussels sprouts, roasted veggies, and also smoked chicken wings! I can confirm that it tastes great on everything and can't wait to continue trying more keto recipes with it!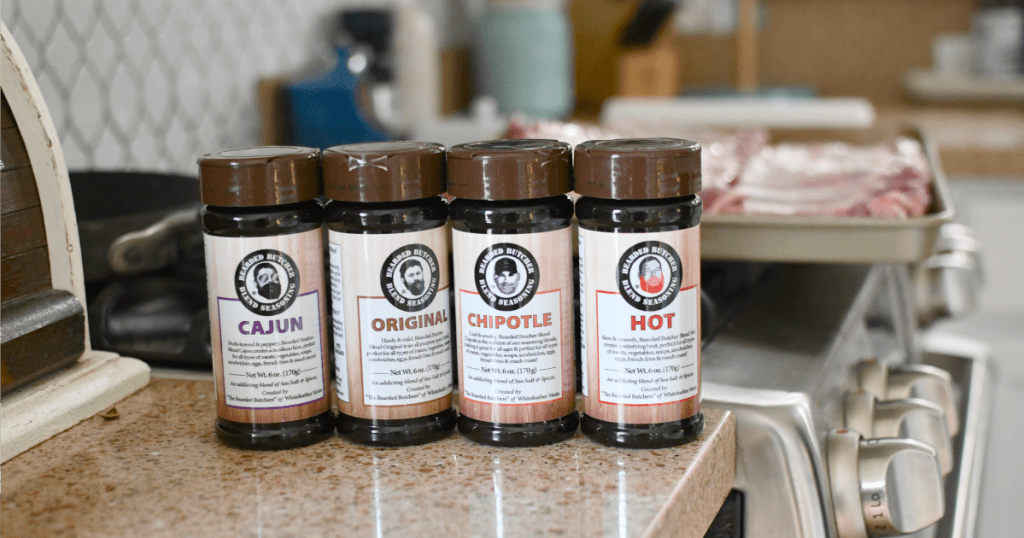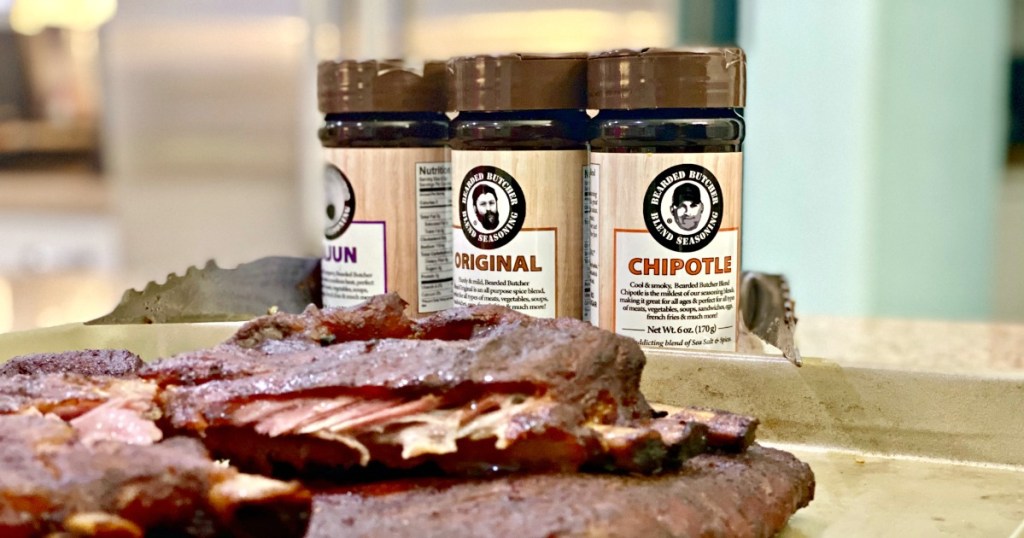 Want to save on your spice order? Use code HIP2KETO for 10% off storewide at BeardedButchers.com!
Note that shipping is free on orders over $50, or a flat rate of $5.99 for orders less than $50.
---