We're Crazy Over ChocZero's NEW Keto Hot Fudge Sauce (+ Latest Deals!)
ChocZero continues to impress with this dark chocolate keto hot fudge sauce that tastes like anything but keto.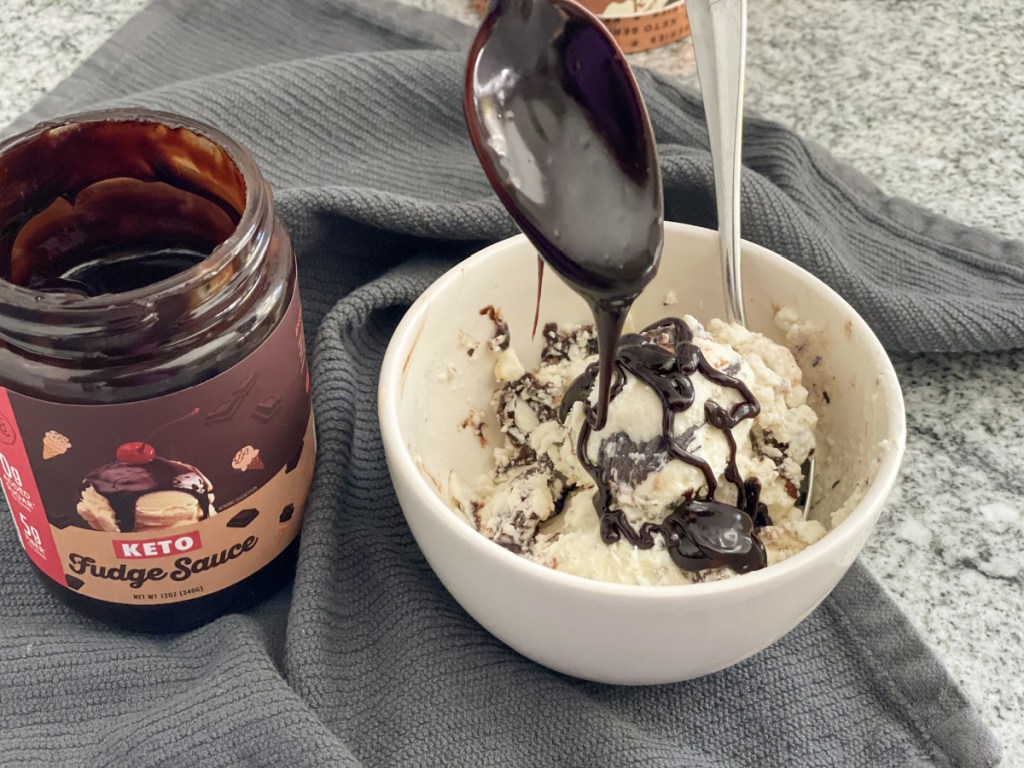 Keto ice cream's new best friend has arrived!
Say hello to the richest, creamiest, dark chocolate fudge sauce that has ever existed. Even if I didn't eat keto, I would prefer this keto hot fudge sauce over any others I've ever had. It's the kind of chocolate you dream of 🤤 , and it's delicious over keto ice cream… or probably anything!
ChocZero must know I'm a chocolate girl at heart. It was hard not to eat the entire jar by the spoonful, especially after you warm the sauce up in the microwave.
Save 10% off your very own jar of ChocZero's Keto Hot Fudge Sauce with our coupon code HIP2KETO at checkout!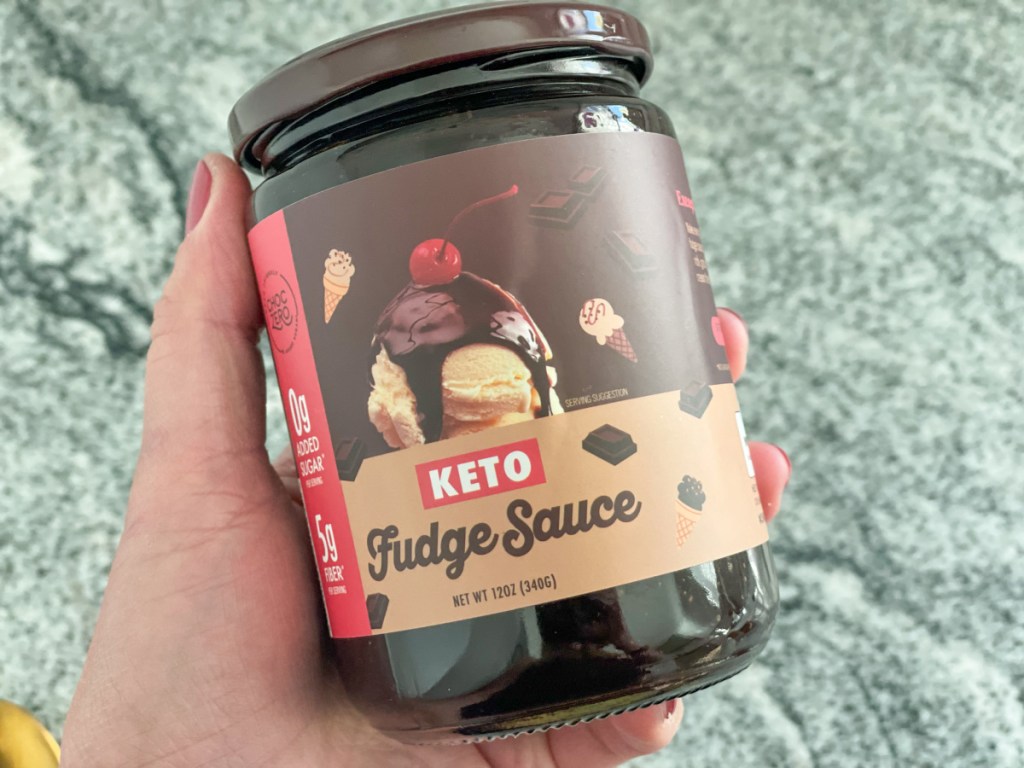 How does ChocZero make its keto hot fudge sauce?
The bigger question is really "how do they make such a chocolatey, decadent sauce keto?" How is that even possible?! It has 0 grams of net carbs per serving!
The main ingredient in the keto hot fudge sauce is non-resistant dextrin, which is basically soluble corn fiber. It's used as both a sweetener and a fiber. Your body doesn't absorb non-resistant dextrin, so it won't cause blood sugar spikes.
ChocZero also uses monk fruit extract to sweeten their products, so no sugar alcohols and no funny aftertaste!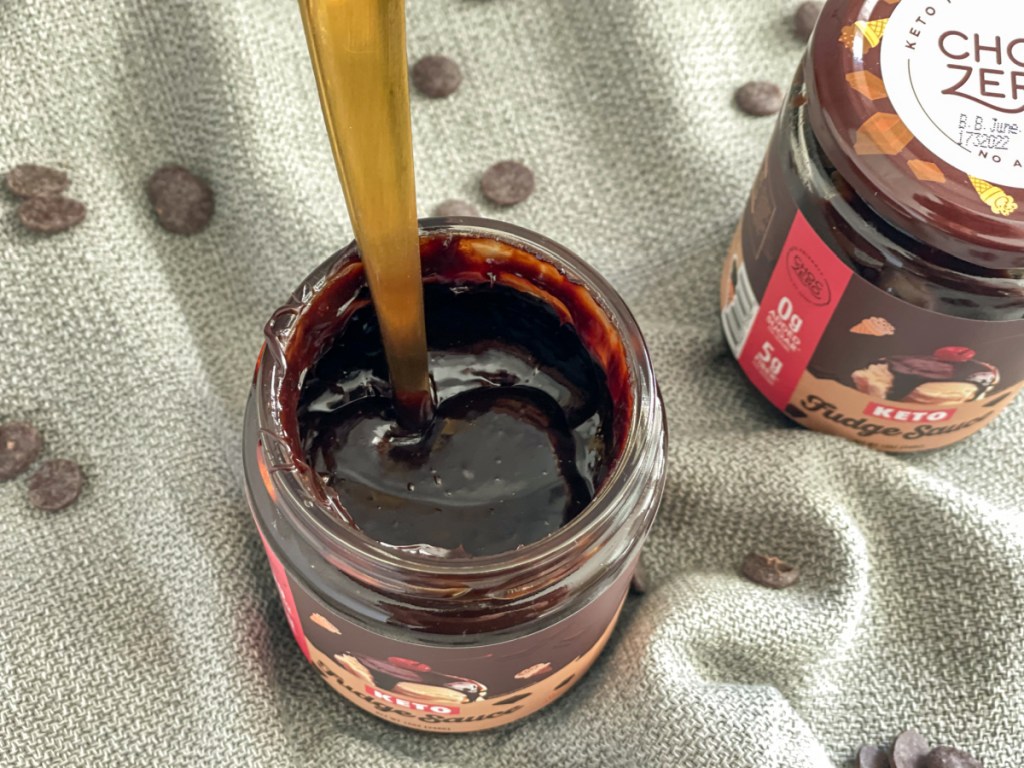 Check out these deals that'll get ya stocked up on ChocZero's new sauces…
---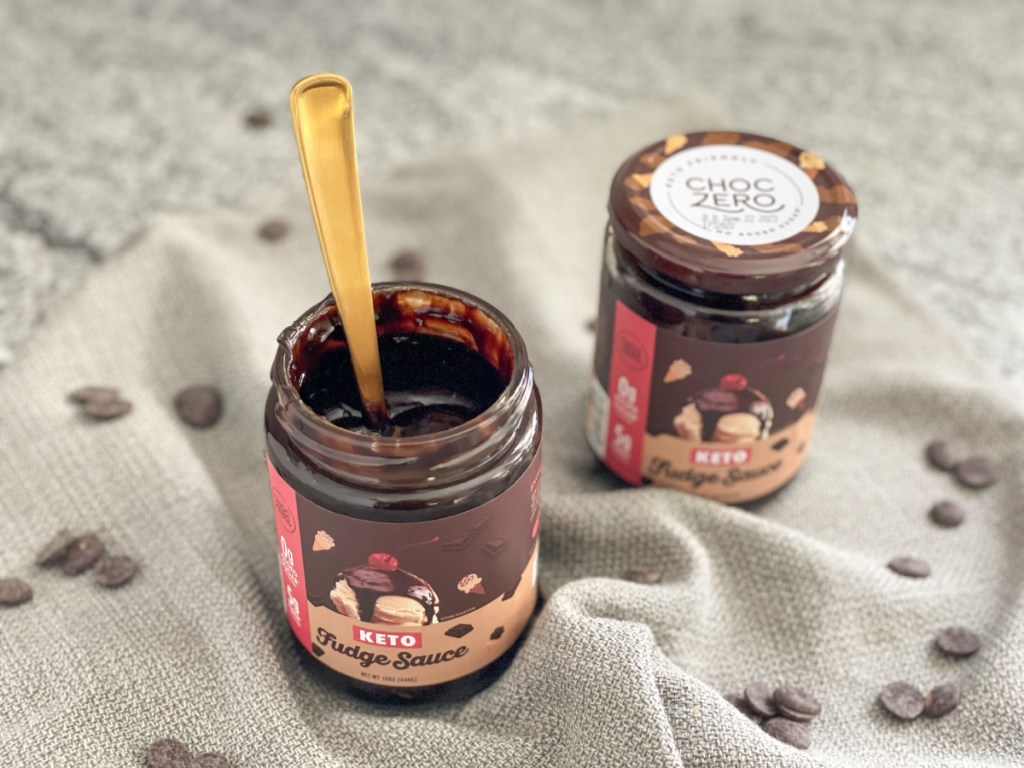 ChocZero Keto Hot Fudge Sauce Nutrition Information:
Serving Size: 1 Tablespoon | 50 Calories | 4g Fat | 5g Total Carbs | 5g Fiber | 0g Sugar | 0g Protein | 0g Net Carbs
Ingredients: Non-GMO resistant dextrin, water, sunflower oil, cocoa powder, vegetable oils and fats, natural vanilla flavor, sunflower lecithin, potassium sorbate (to maintain freshness), monk fruit extract, natural chocolate flavor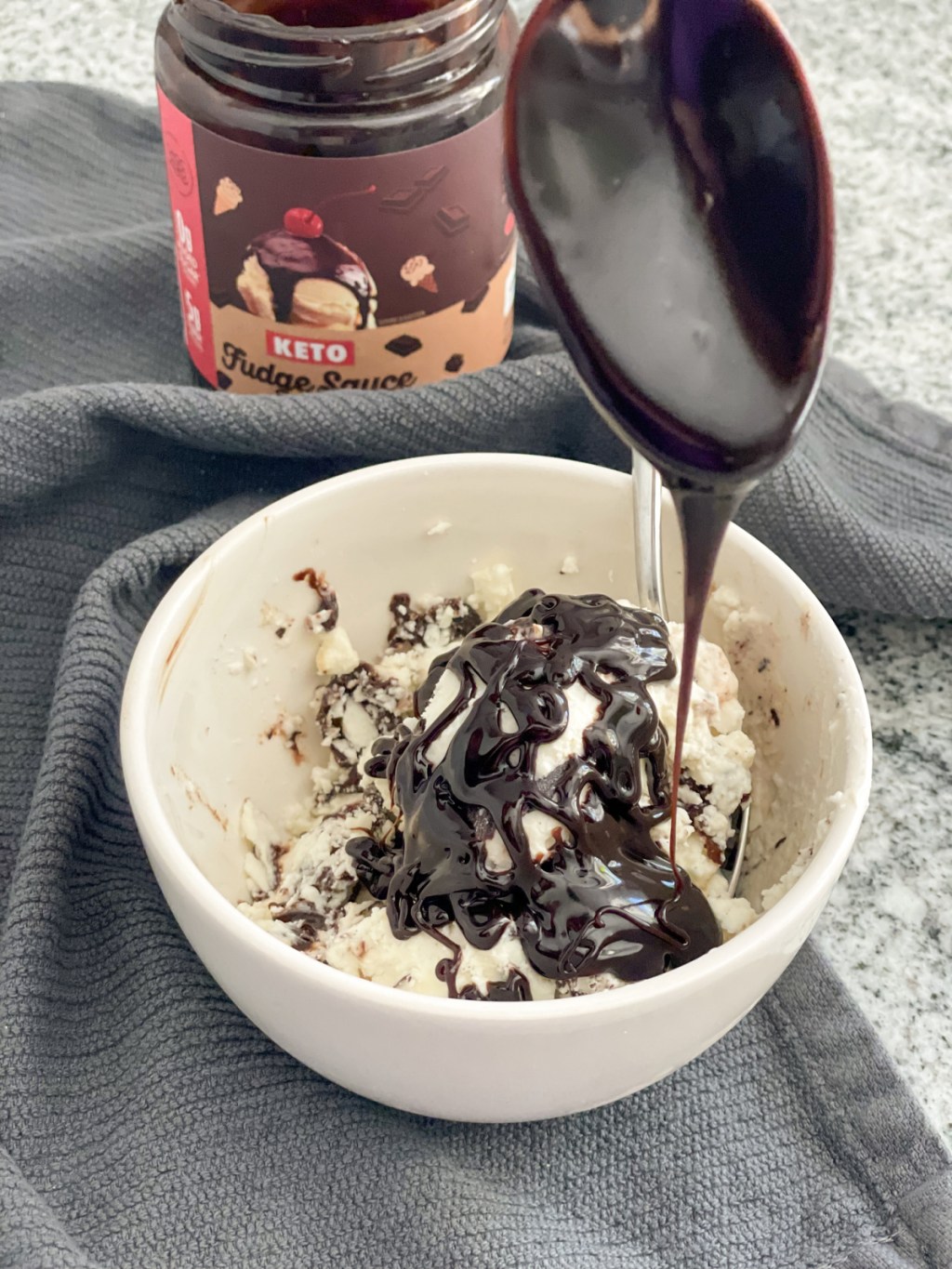 How can you use ChocZero's Keto Hot Fudge Sauce?
Since this sauce could go with any keto dessert, the possibilities are endless! It's extra tasty when you warm it up in the microwave for about 10 to 15 seconds.
Note that this fudge sauce does need to be stored in the fridge.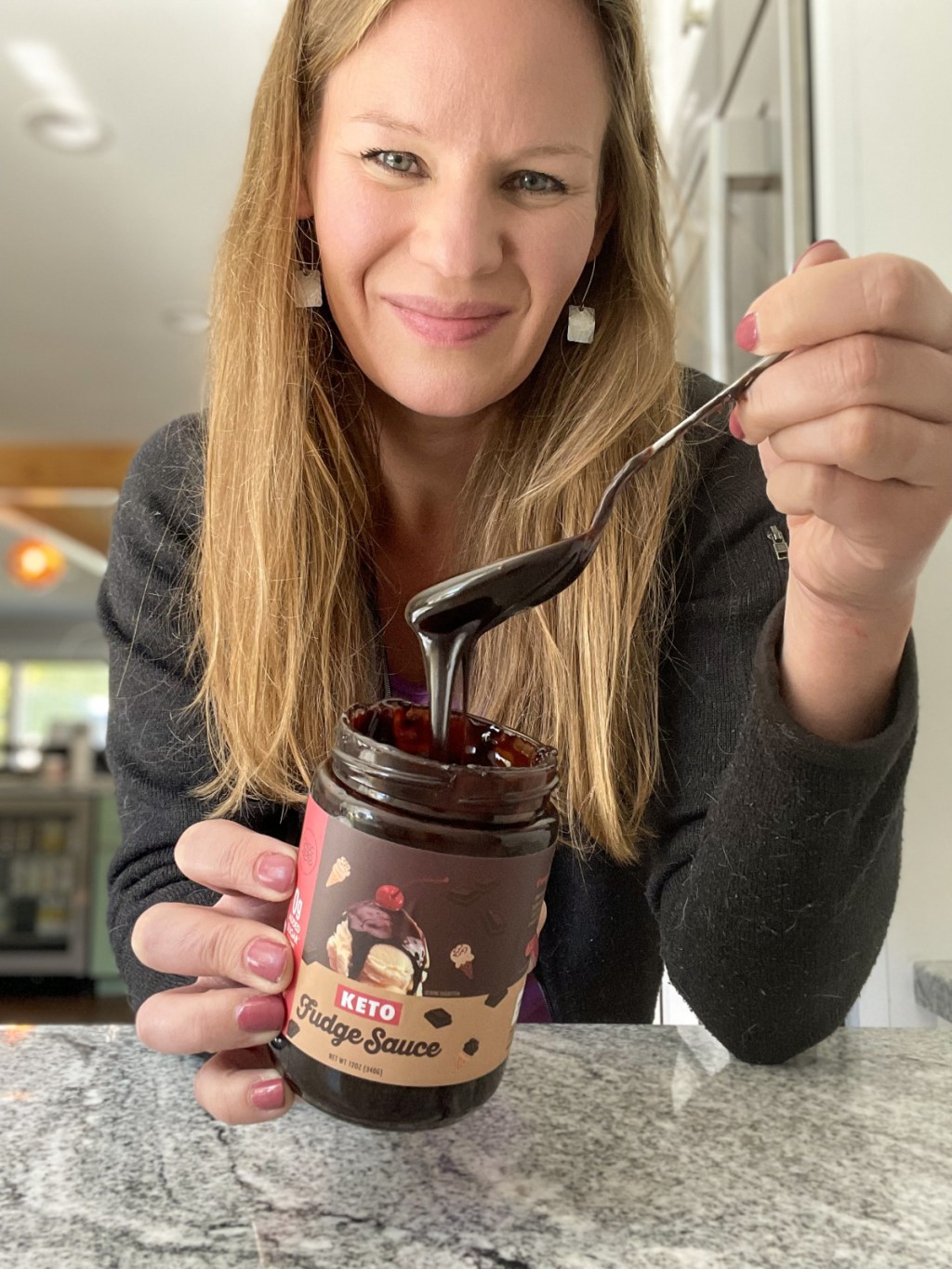 I might have found a new favorite!
I know I say this about all of ChocZero's tasty keto treats, but this keto hot fudge sauce really might be my new favorite. I'm in love with the dark chocolate flavor. It's not overly sweet and has that perfect fudge sauce texture. I can't wait to get my hands on the sweet caramel and peanut butter sauces ASAP!
Here's what my Hip teammate Jenna thought of this fudge sauce:
"I am officially the biggest fan of this new ChocZero Hot Fudge Sauce! It's totally worth trying a spoonful right out of the jar, and imagine all the possibilities with this stuff. Plus, it's even more amazing warmed up! I can't wait to get creative with this sauce when I'm craving something sweet."
---
Speaking of sweet, have you heard about ChocZero keto honey!?