This Culinary Torch is the Best Keto Cooking Gadget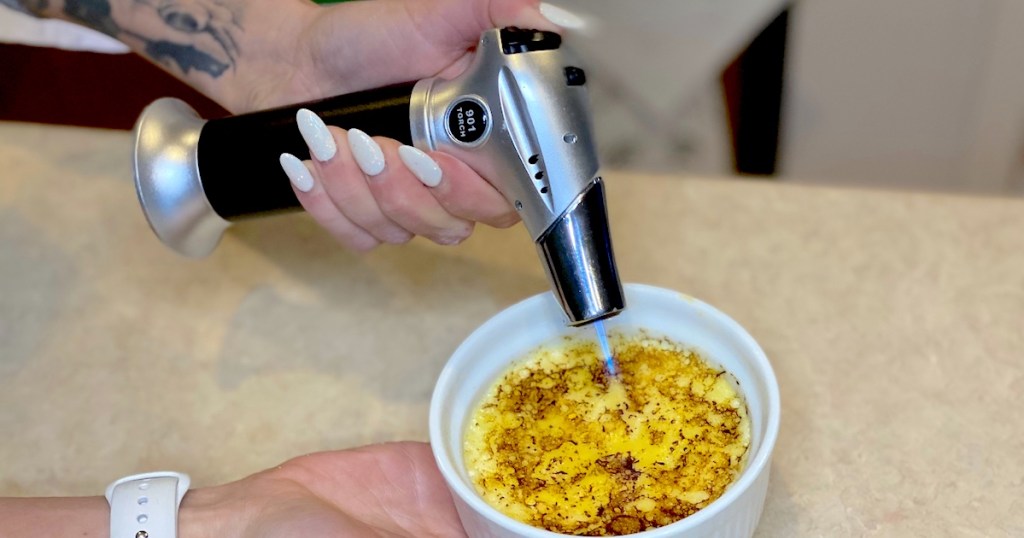 Keto meals just got way more exciting with this multipurpose cooking torch!
I am anything but a professional chef and am usually pretty intimidated by new kitchen gadgets and appliances, but keto cooking has inspired me to branch out and get more creative with the foods I whip up!
I still haven't figured out my Instant Pot 😂, but ever since I got this cooking torch from Amazon, I've been feeling a lot fancier and more confident in the kitchen and I've got to say, it's made a number of my keto meals so much tastier!
---
Here's why this cooking torch belongs in every keto-ers kitchen: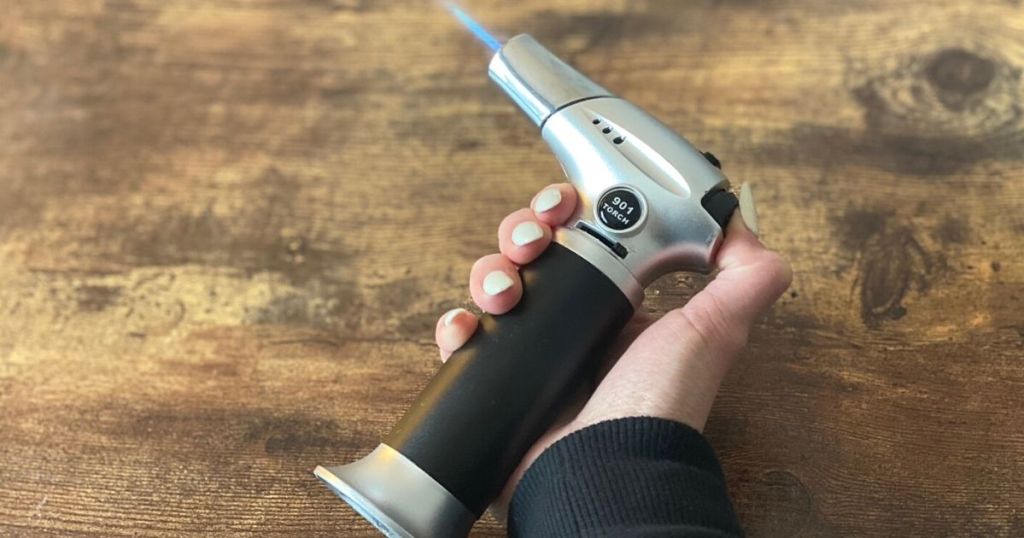 Even the least talented cooks can handle this kitchen gadget.
When I first got my hands on my culinary blow torch, I'm not going to lie, I was a little nervous to use it. I was scared I would burn myself or catch food on fire, but it's incredibly easy to operate and required no setup before use, aside from filling it with butane, which takes only a few seconds.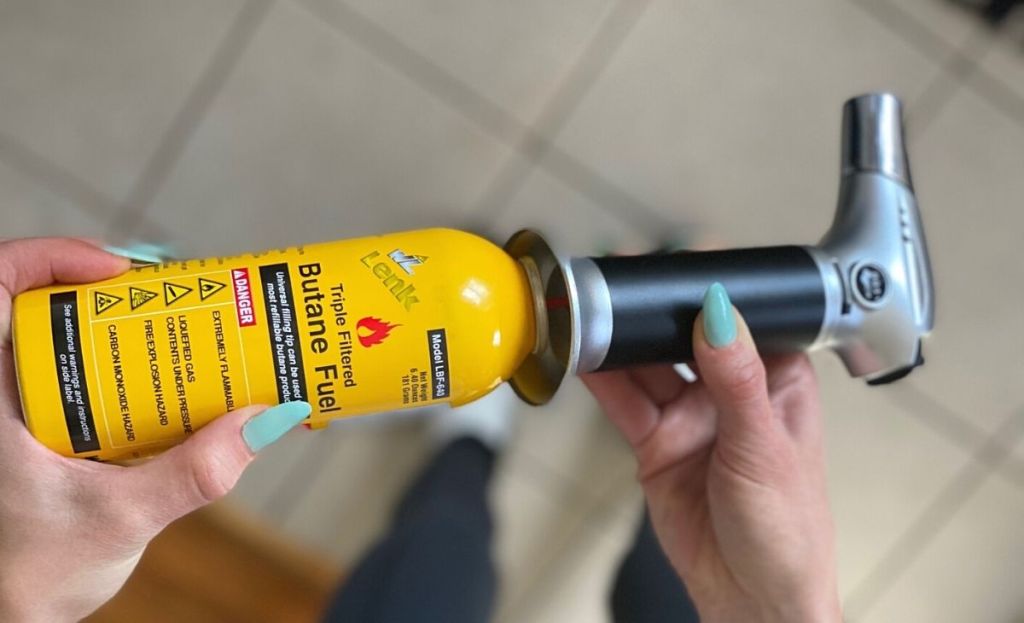 With just one button, there's nothing to feel overwhelmed about and it even comes with a convenient lock feature so you can safely store it. Keep in mind your torch does not come with butane, so you'll want to purchase that separately.
Here's a link to a butane fuel option on Amazon.
To fill your new kitchen gadget, just insert the tip of your butane canister into the fill valve on the bottom of the torch, push lightly, and wait 2-3 minutes for the gas to stabilize before use.
---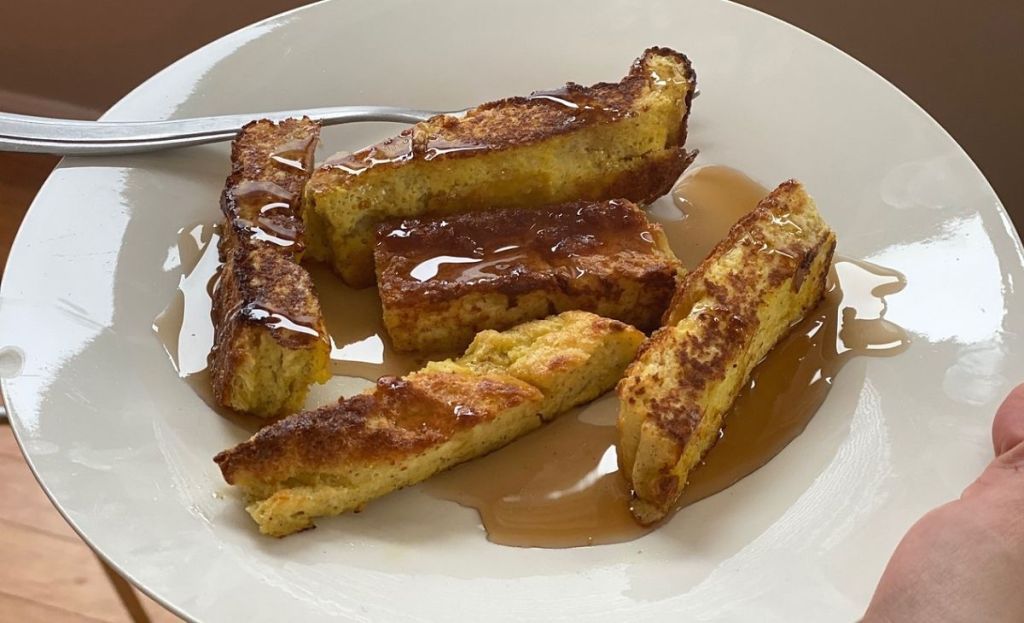 It can be used on so many different keto foods!
Our seared keto egg loaf now tastes like grilled french toast sticks! YUM. Ever since I discovered the keto egg loaf, it has been one of my favorite quick and easy go-to meals that I make ahead for the week, but the leftovers just don't deliver that fresh-out-of-the-oven crispness.
Enter my handy cooking torch… With just a few quick heat sears on the top and around the edges, my keto french toast was almost better than fresh and the texture was perfection.👌
---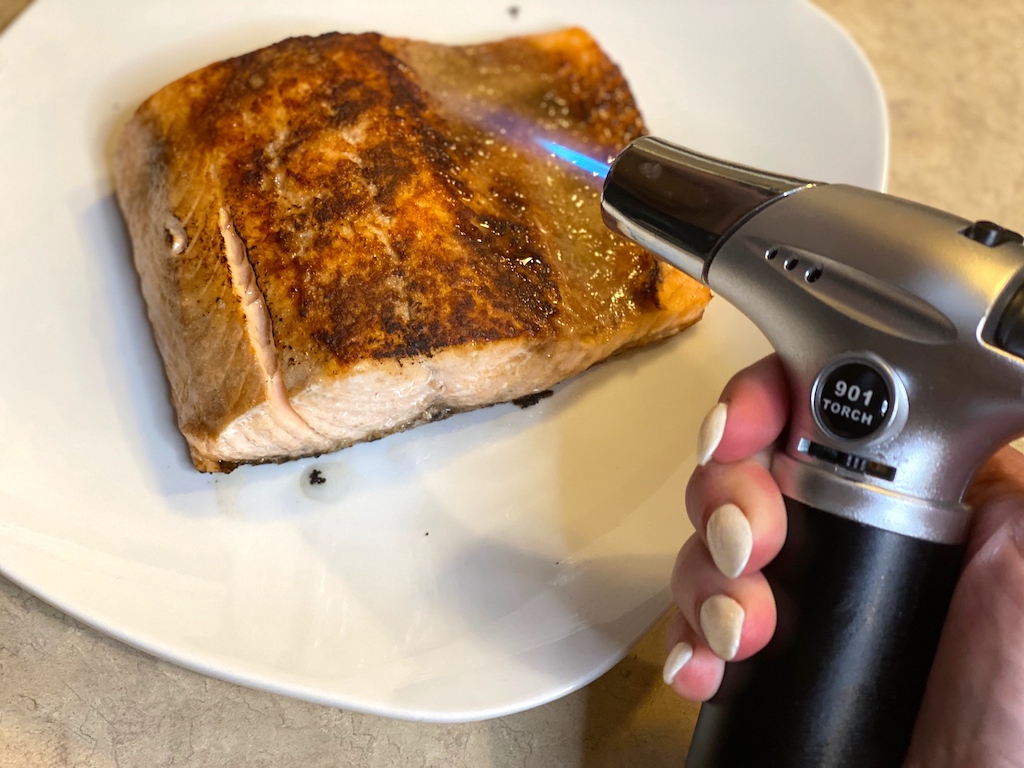 French toast isn't the only yummy food you can use your cooking torch on though. It's also great for giving your veggies that smoky roasted flavor, searing salmon and other meats, and caramelizing brûlées (low-carb of course).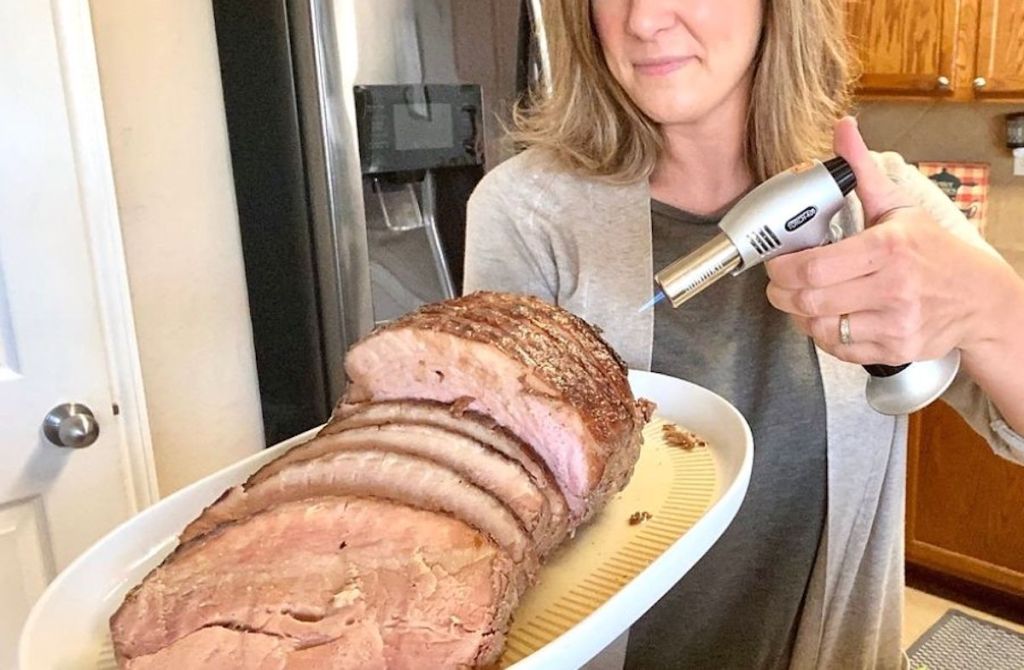 My Hip sidekick Ashley used her cooking torch to give the outside of a slow cooker ham that perfectly caramelized texture and it looks DELISH. 😋 Your nifty blow torch won't just make your meals look better, it'll make them taste better too.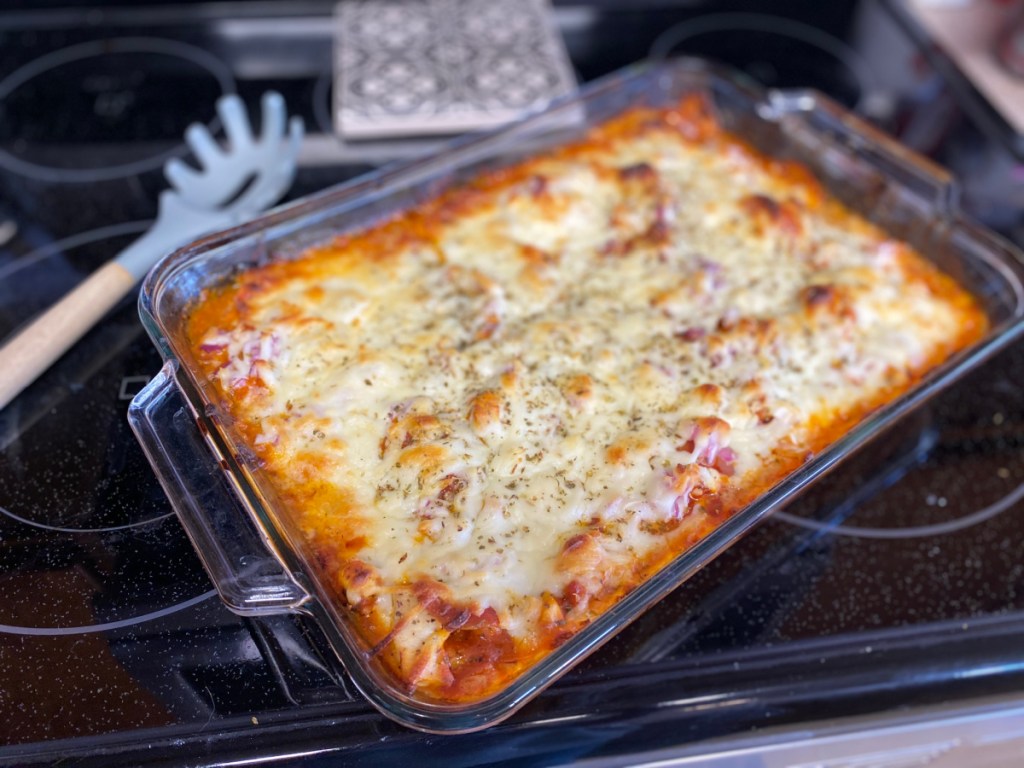 Hip Tip: Use your torch to melt the cheese topping on your keto casseroles for absolute freshness!
---
You can use your cooking torch outside of the kitchen too.
Who knew such an affordable kitchen gadget could be used for so many different things?! Take your culinary torch out of the kitchen and use it as a fire starter on camping trips (or to roast your keto marshmallows ultra-fast), a craft tool for resin art projects, a fancy cigar lighter, and so much more! One person even used it to seal the cracks in their driveway!
At $13 for this multipurpose torch – it's worth every penny. Be sure to order some butane too!
---
Here's what other torchers love about their culinary gadget: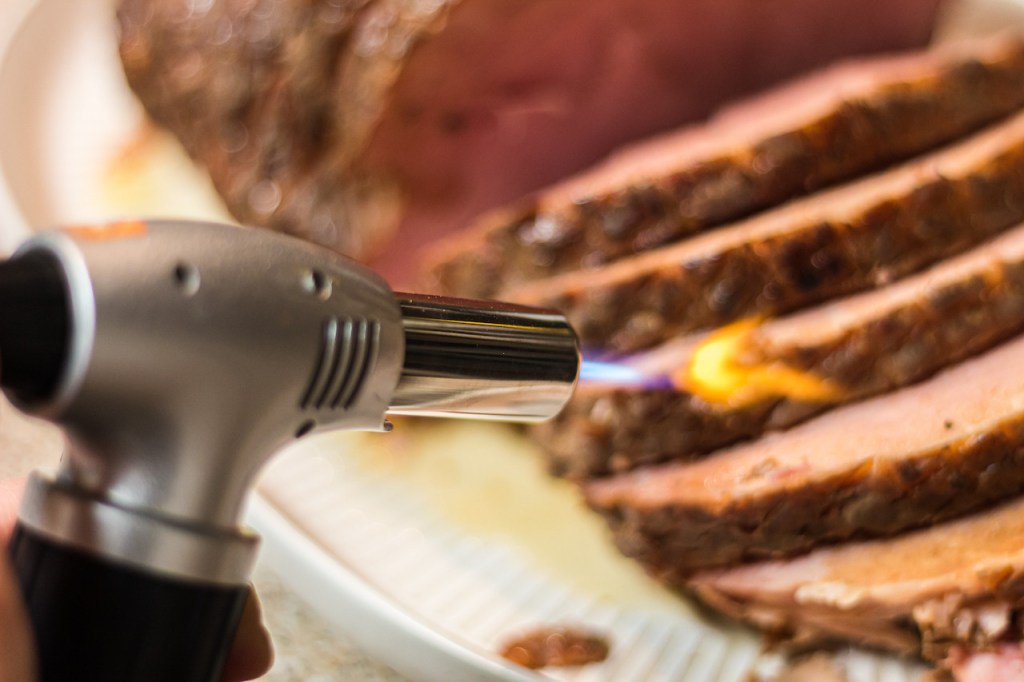 "This thing is amazing…and not just because of the price. It's built very well, it's heavy, has excellent grip and filling, and starting it up is a breeze. It has started every single time I have used it… on any flame level I've had it on. The flame is consistent and tight."
"Amazing torch for cooking! Makes creme brûlée surfaces so easily! Also good for crisping the fat on steaks, flambeing, crisping shrimp, and lighting candles effortlessly. Definitely easy to use! I got a big bottle of butane from CVS for $6 and have used the torch every day."
Disclaimer: This post is not sponsored, I discovered this product on Amazon and loved it so much that I wanted to share it with you!
---
Want more awesome keto cooking gadgets? Check out our list of team favorites over here!