Keto Glazed Ham in the Crockpot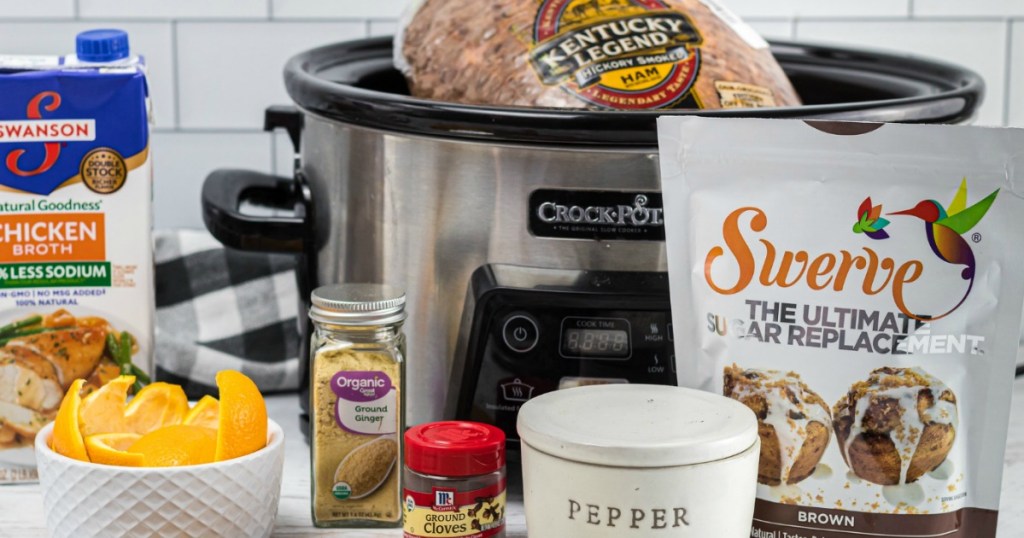 Is ham on the menu for the holidays?
Skip the oven and use your Crockpot slow cooker to make your keto glazed ham this year! This is such an easy way to cook your holiday ham with minimal effort while being filled with flavor.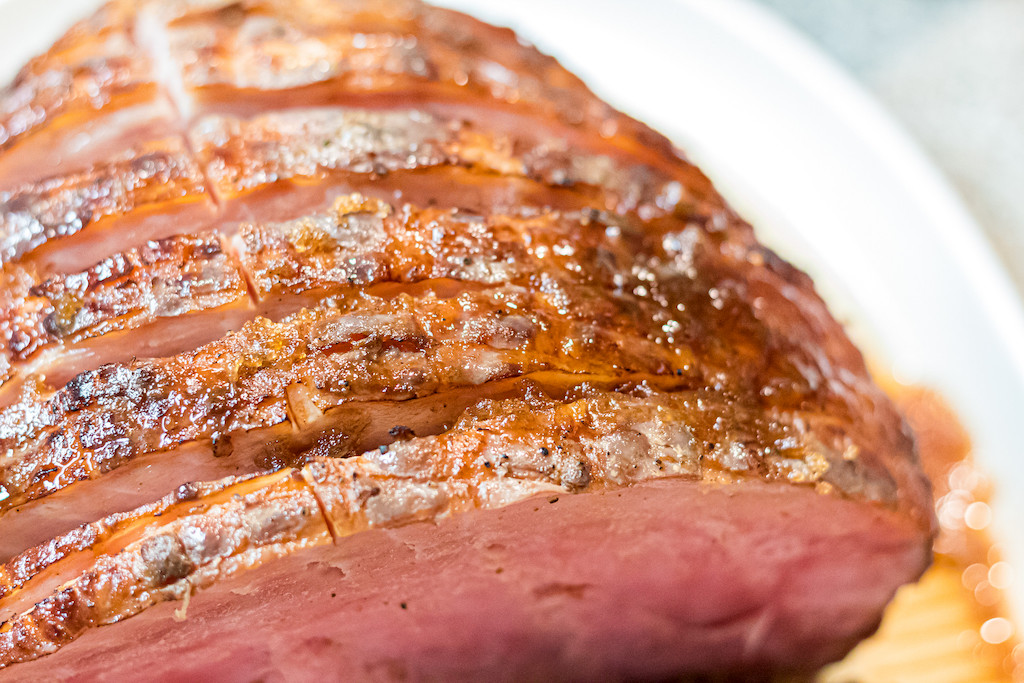 This Crockpot glazed ham recipe is so sweet & tangy!
Making a keto-friendly glaze is super easy and the ham will be so tender and delicious. From the orange peels, ground cloves, and brown Swerve, this glaze screams YUM!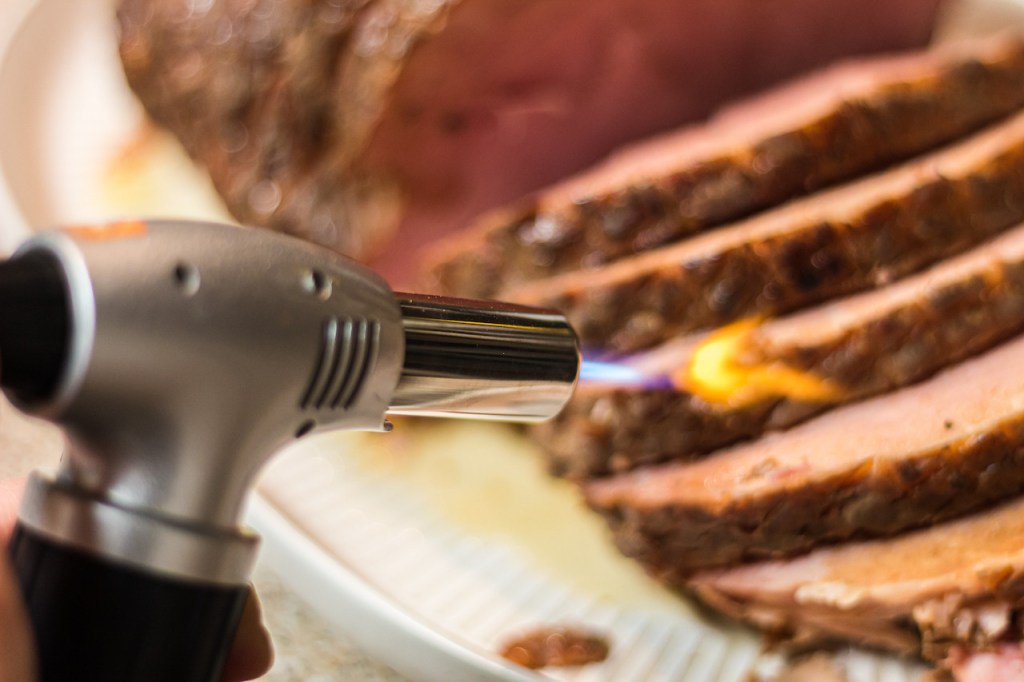 A few tips when making keto Crockpot ham:
If you choose a boneless ham as I did, I suggest you slice the ham halfway down the middle to create pre-sliced ham so the glaze will get in between each slice.
This is a slow cooker recipe, but if you are wanting to cook your ham in the oven instead, roast at 325 degrees for 1 hour and 15 minutes. (This timing is based on a 7 lb. ham)
"How did you get the top so crispy?!" Glad you asked! One of my new favorite gadgets is my kitchen blow torch. Once the ham is finished and plated I simply take the sauce and drizzle it over the ham, then grab the torch to crisp up the edges. It would make a great gift for someone who loves to experiment in the kitchen, too!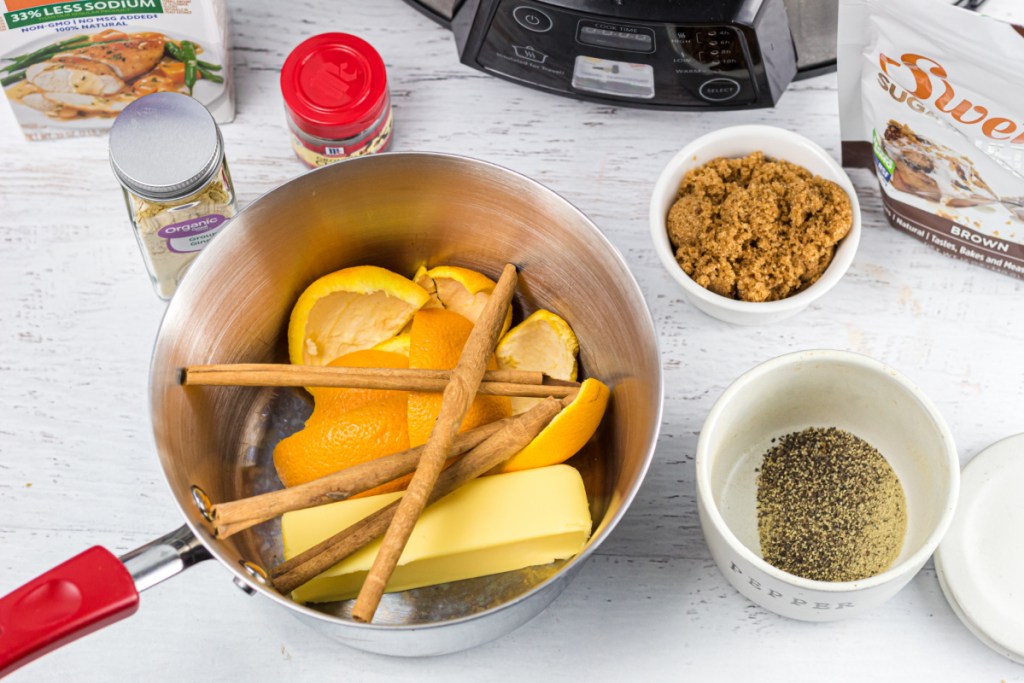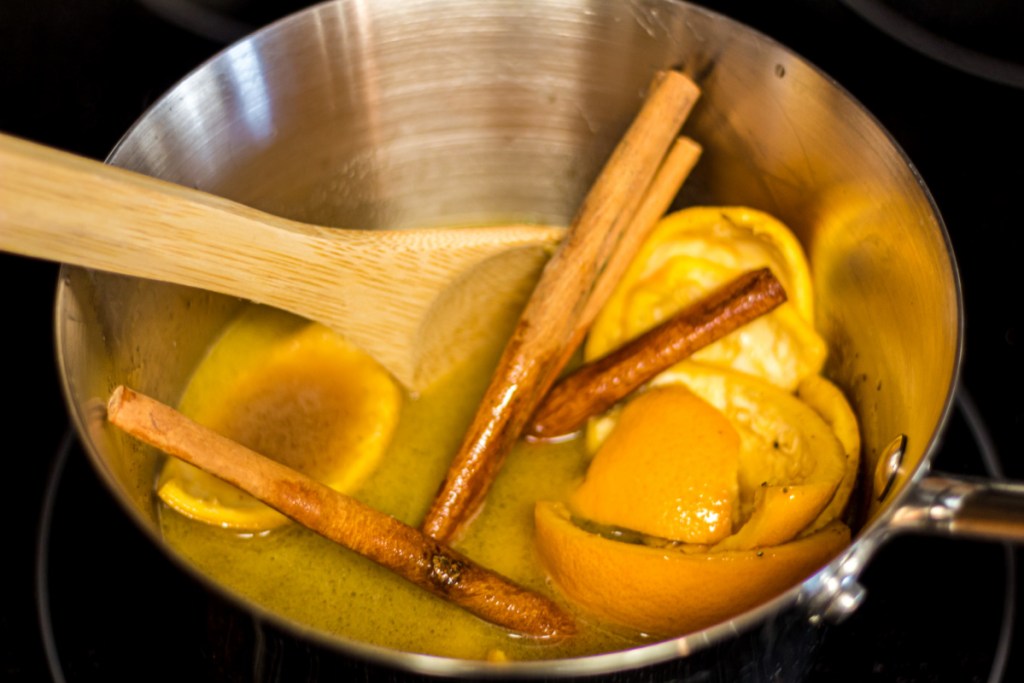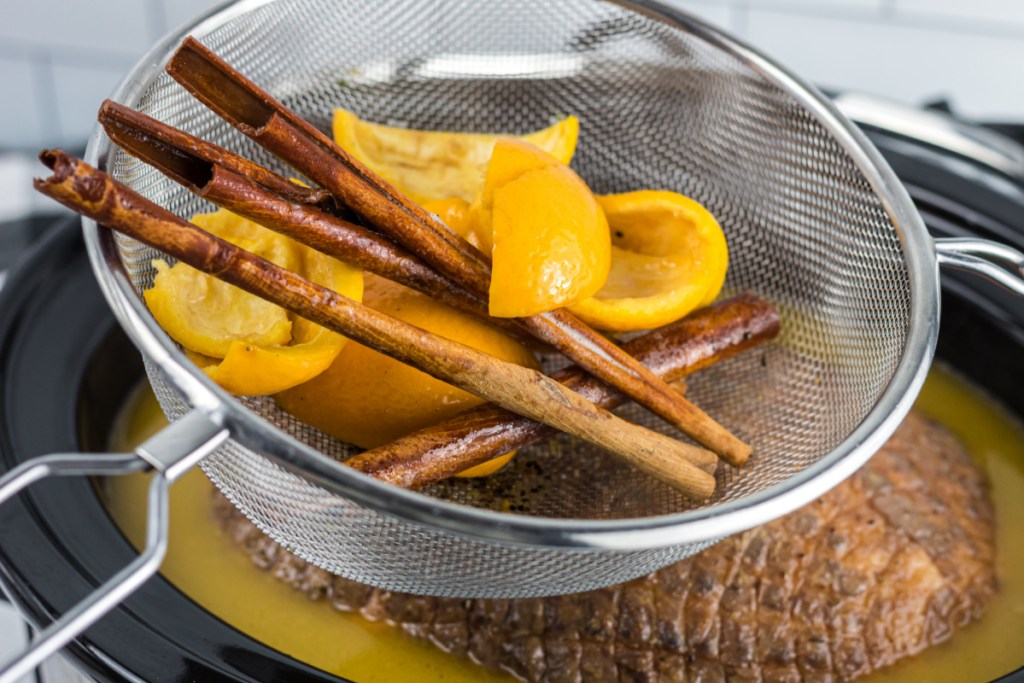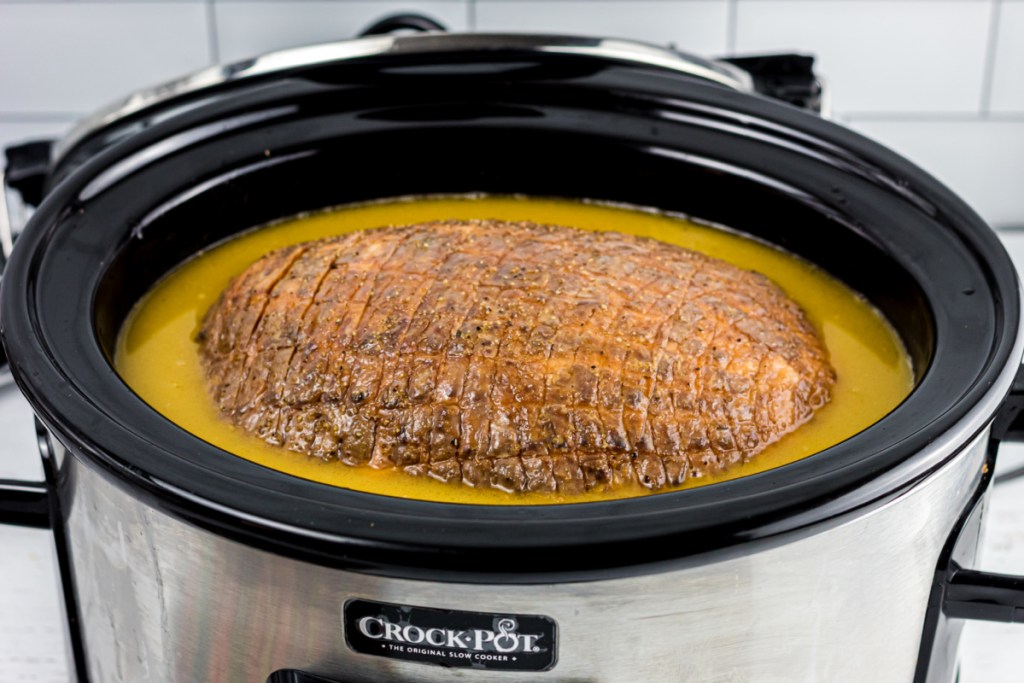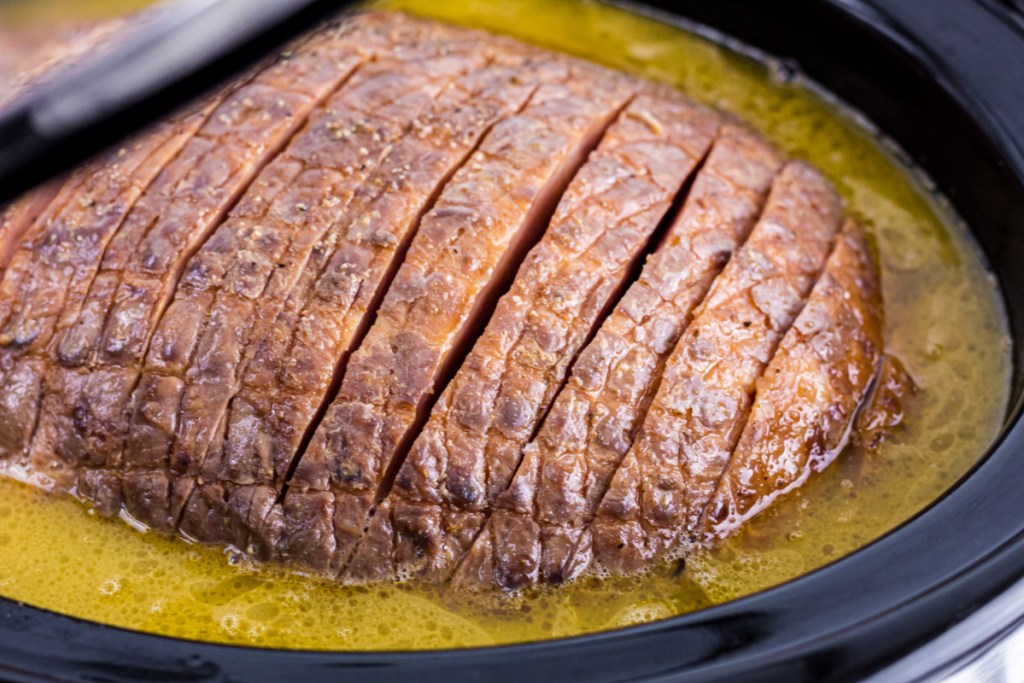 ---
Print
Keto Glazed Ham in the Crockpot
yield: 8 SERVINGS
prep time: 20 MINUTES
cook time: 7 HOURS
total time: 7 HOURS 20 MINUTES
Sweet citrus with a hint of cinnamon take the flavor over the top in this keto-friendly glaze for our slow cooker ham.
Ingredients
Glaze for Ham:
1/2 cup butter
2 whole orange peels
1 teaspoon black pepper
2 cups chicken broth
1/2 teaspoon ginger
1/2 teaspoon ground cloves
2 teaspoons of ground cinnamon, or 3 cinnamon sticks
Directions
1
In a large saucepan, add all glaze ingredients together and let simmer over medium heat for 20 minutes.
2
Place ham in a slow cooker. Pour glaze in a strainer over ham and cook on low for 6-8 hours. Discard strainer components while ham is cooking.
3
Once the ham is finished, you can slice it in the Crock-Pot to serve or transfer it to a platter whole for carving tableside. Enjoy!
Nutritional Information
Yield: 8, Serving Size: 1
Amount Per Serving: Calories: 469.9, Total Carbohydrates: 16.1g, Fiber: 0.3g, Sugar Alcohols: 10.7g, Net Carbohydrates: 5.1g, Total Fat: 21.1g, Protein: 62.7g
---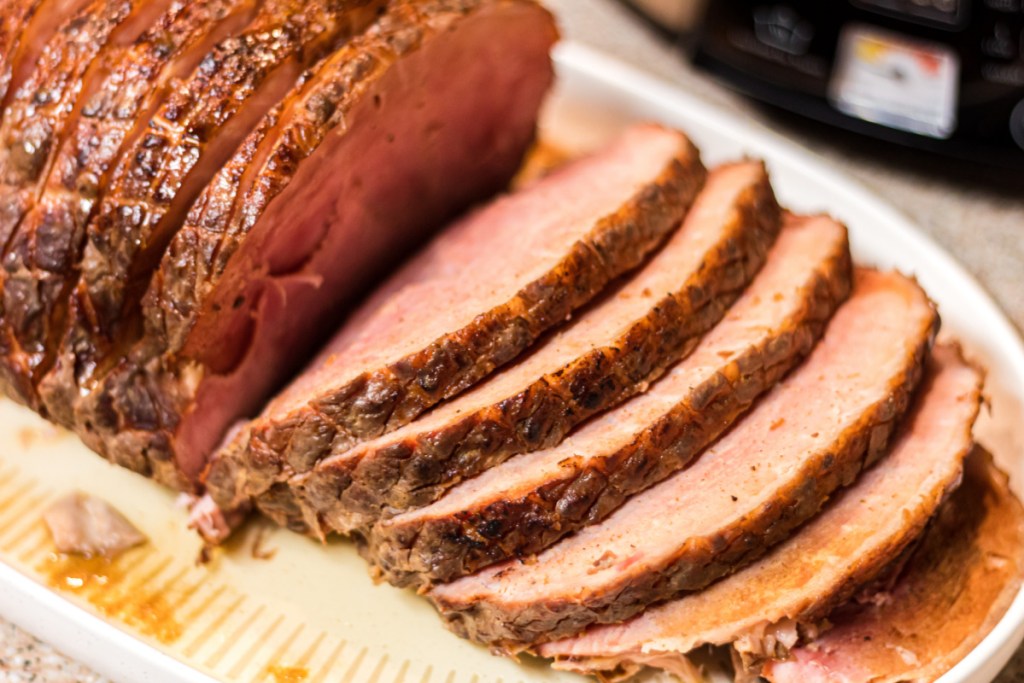 Keto glazed slow cooker ham is a real crowd pleaser!
This ham is sure to be a hit with your family this holiday season! My boys actually like having ham instead of turkey and this one is a home run. My favorite part is having leftovers to nibble on for a few days after! 😋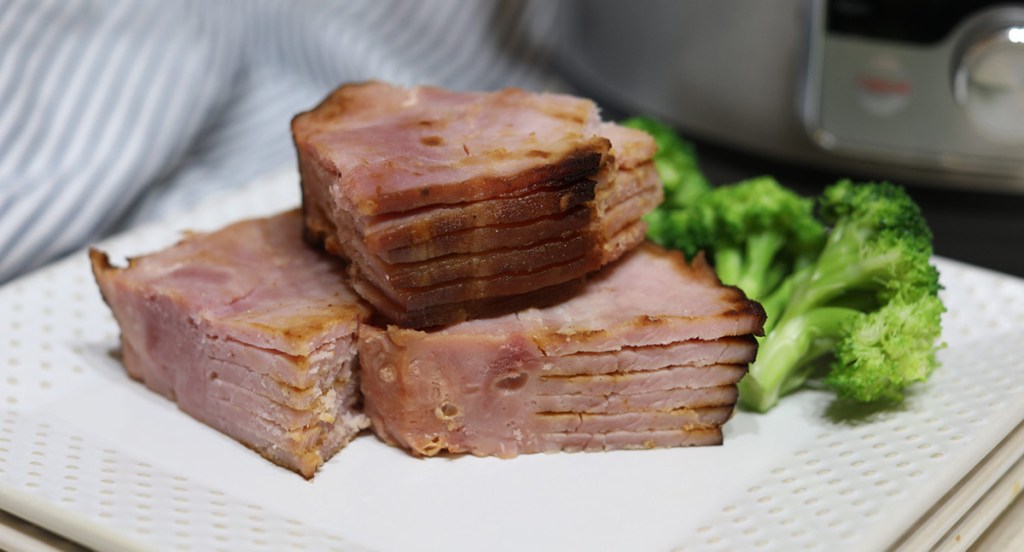 My Hip sidekick Jenna gave this recipe a try and here's what she thought:
"This ham really brought the flavor! My whole house smelled amazing while it was cooking and my kids kept asking when the ham would be done! Keto or non, this glaze is tops and would be perfect to add to your holiday menu!"
---