Is This Popular Egg Cooker Worth the Hype?!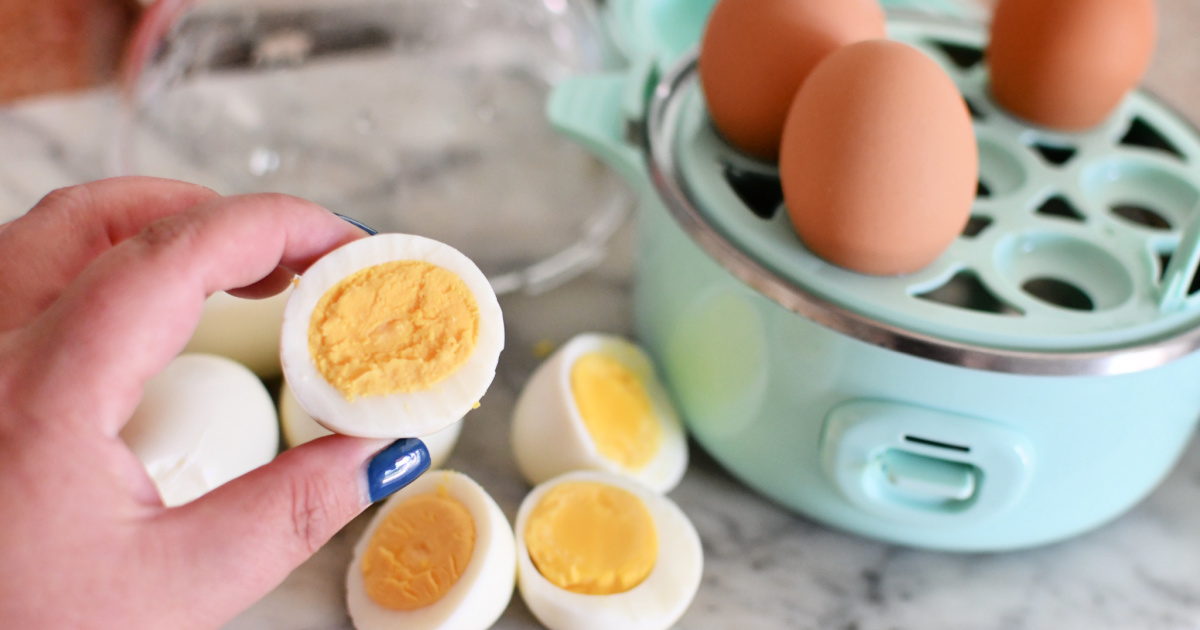 Ready to cook hard-boiled eggs like a pro for keto meal prep & snacks?
Eggs are such a great source of healthy fat and protein and the Dash Egg Cooker makes it so effortless to cook hard-boiled, poached, and even egg omelets for breakfast in just minutes without even heating up the stove. There's no more guessing on how long to boil or cook eggs as this method is foolproof!
The Dash Egg Cooker is such a great keto food prep gadget if you like to make eggs ahead for the week as snacks or to use in meals.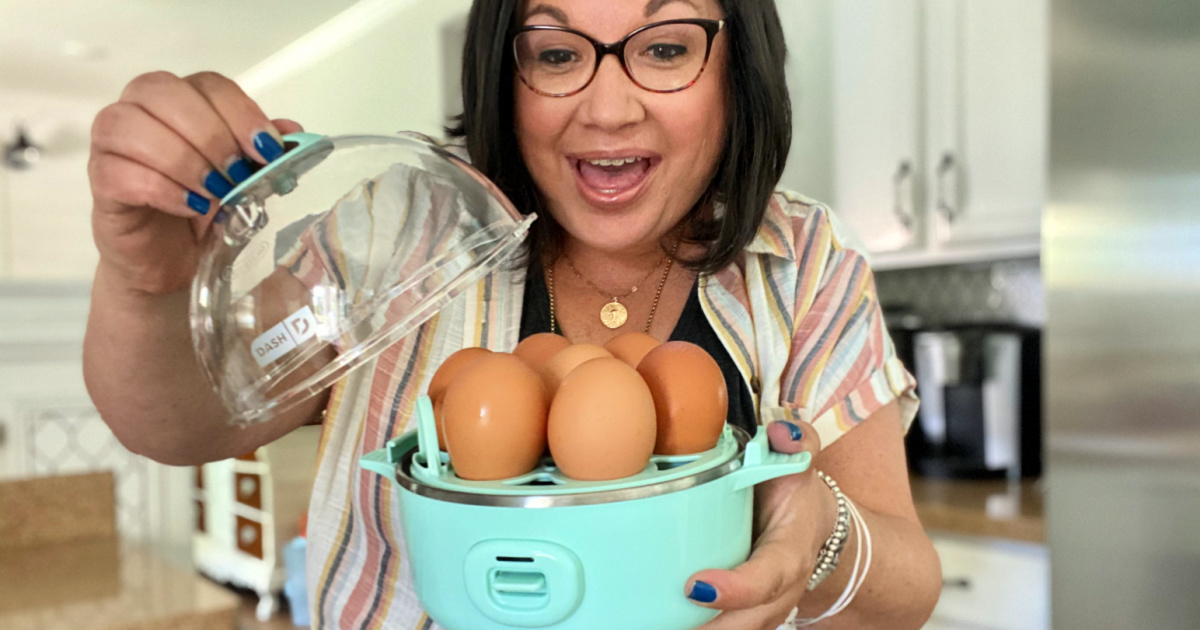 With almost 10,000 reviews and 4.5 stars on Amazon, I was super "egg-cited" to give this popular kitchen gadget a try to see what the hype is all about! I'm happy to report that it is super simple to use right out of the box with easy-to-read directions and makes the most perfect hard-boiled eggs, so quickly too!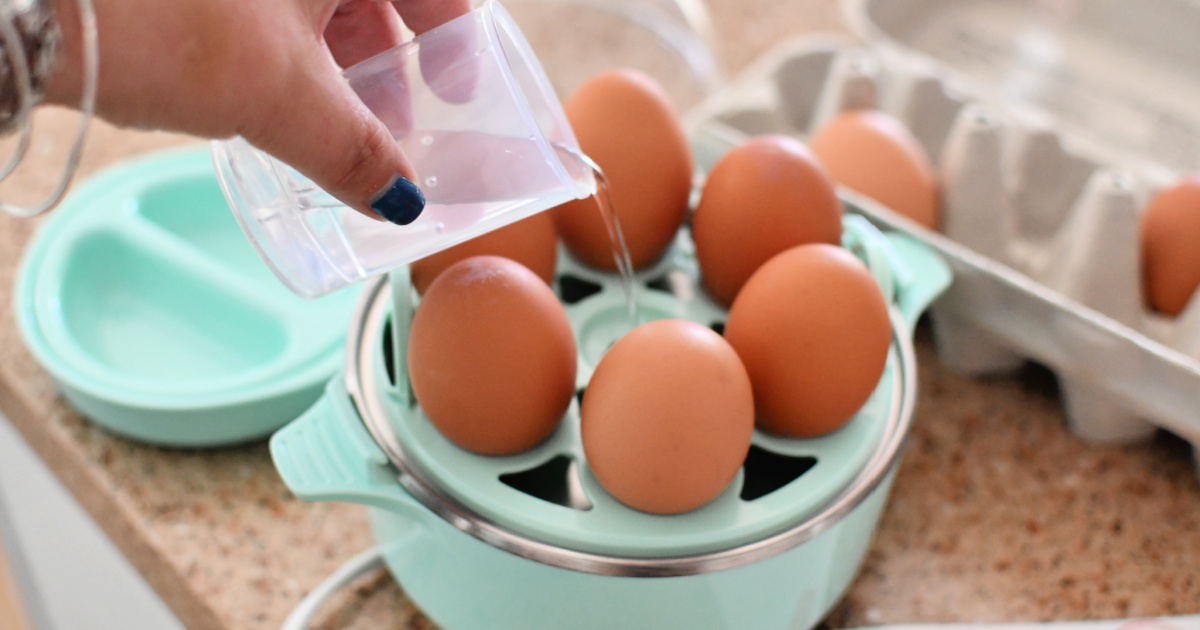 You'll basically just plug in the appliance, place the eggs on the tray, add water, close the lid, and just flip the on switch! Easy peasy! The boiling tray holds up to 7 eggs at a time, and the water cup has different measurements for different types of eggs like hard-boiled and soft-boiled.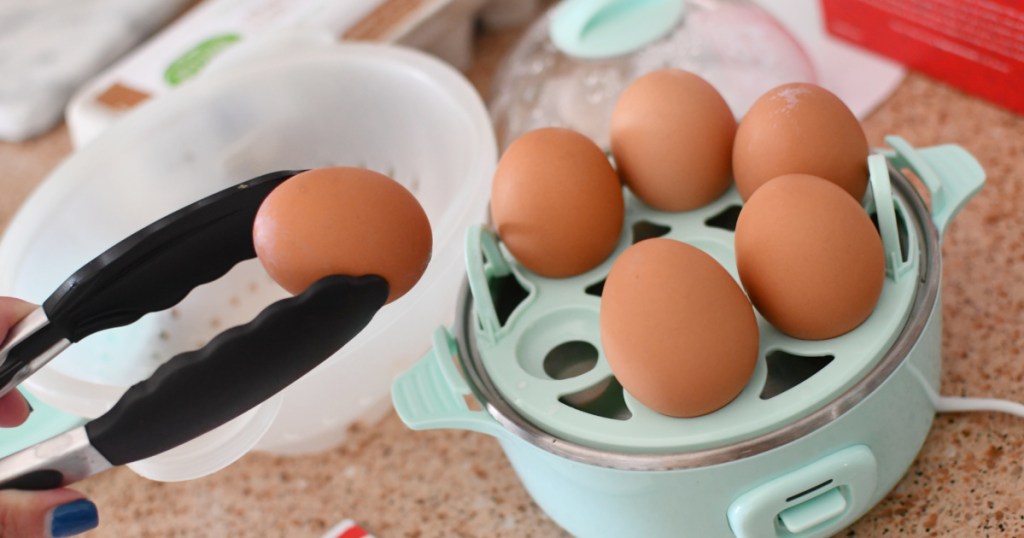 Once the Dash Egg Cooker is done cooking, it will start chiming and you'll know the eggs are ready. Carefully remove the lid, and remove the eggs with tongs. Then you can peel them and proceed with a recipe or save them for later!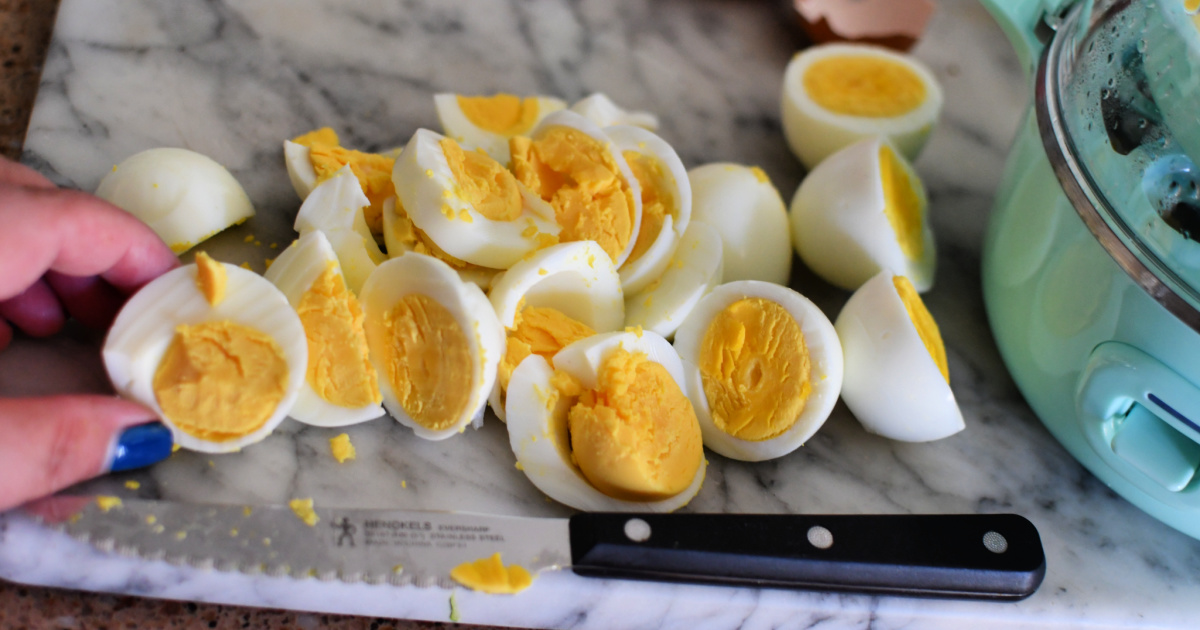 Look how amazing the cooked eggs turn out!
I have never seen such perfect hard-boiled yellow yolks before. This is such an awesome gadget to use to make hardboiled eggs for keto egg salad, low carb deviled eggs, or for keto lunch prep! If you are a fan of hard-boiled eggs, this seriously is the easiest way to make them.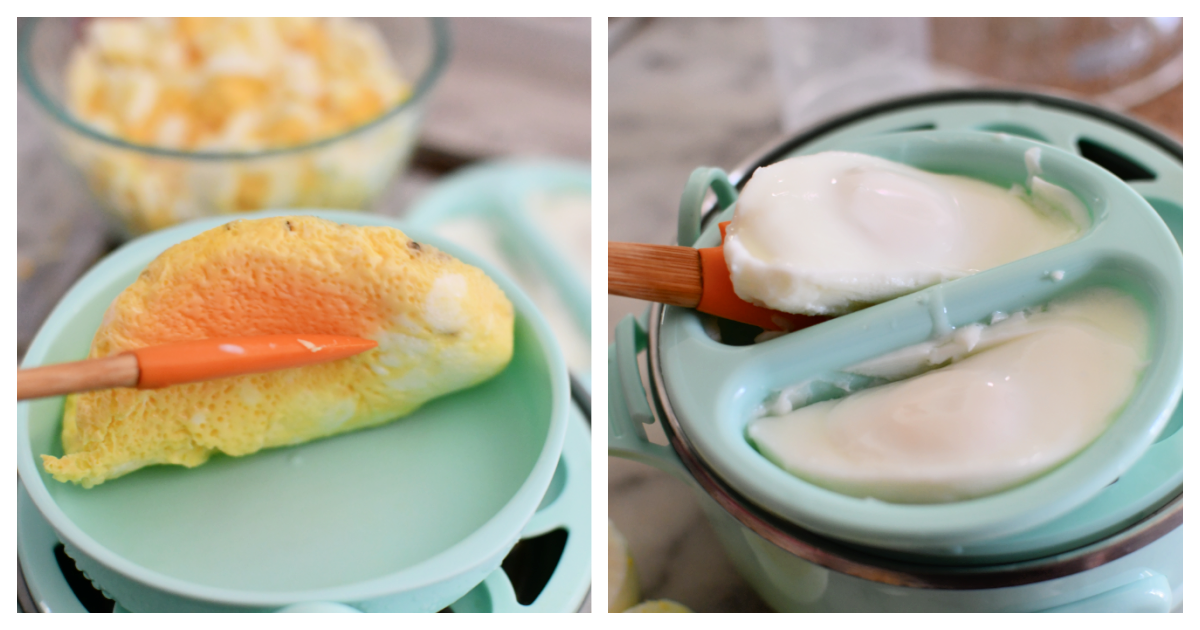 But wait it gets even better!
There are also separate inserts that come with the Dash Egg Cooker to make a quick omelet and two separate poached eggs. You just have to use a bit of nonstick spray and the correct amount of water indicated on the appliance's measuring cup and it cooks the eggs perfectly.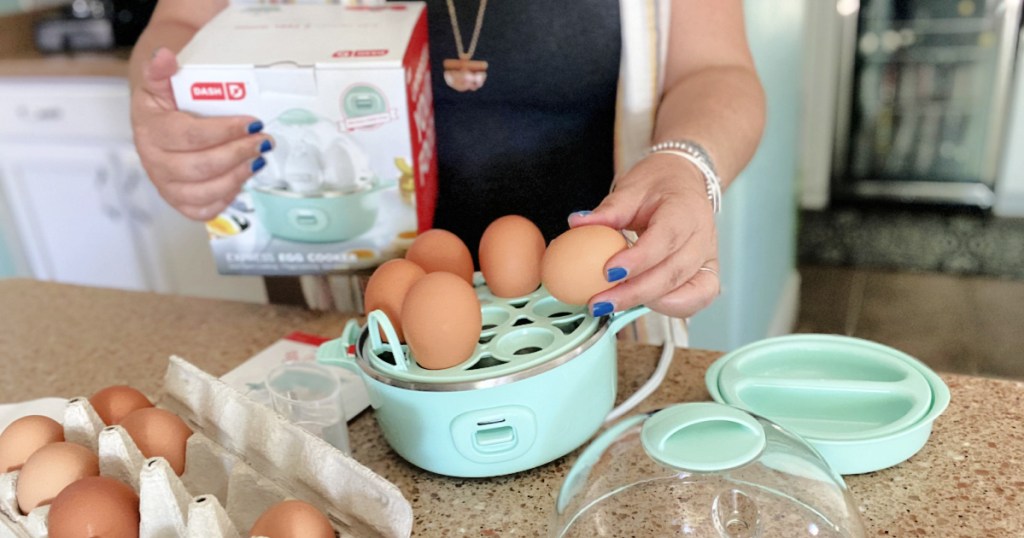 Is the Dash Express Egg Cooker worth the $20? In my opinion, "you betcha!"
I love the ease of use, how quickly it cooks eggs, and how small the appliance is to seamlessly fit on the counter, in a cupboard, or on a shelf. It's also very easy to clean off the plastic inserts from omelets and poached eggs once finished, as those are dishwasher-safe. The whole idea is so smart and works great!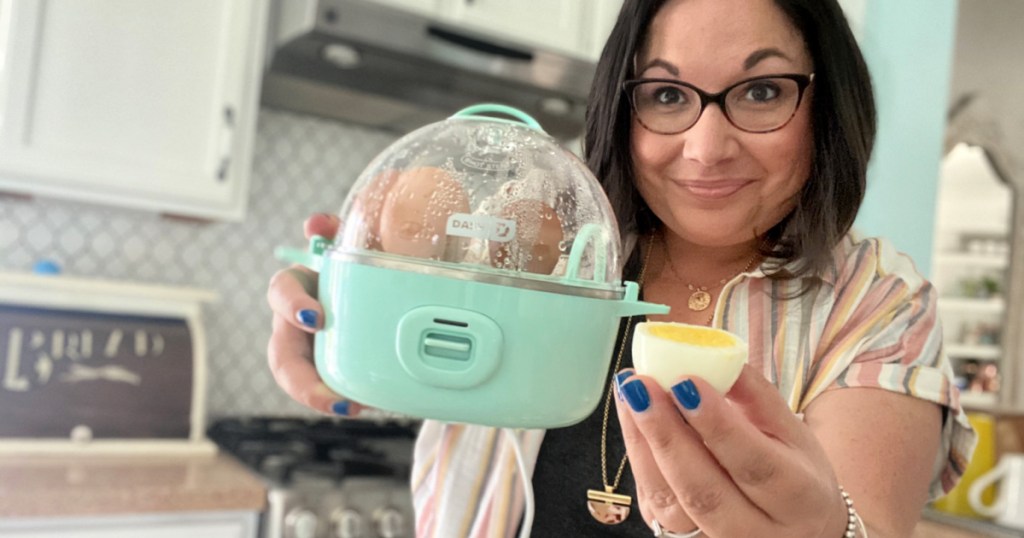 I feel like this would make a fantastic wedding gift and such a helpful small appliance to use in a dorm or RV if you didn't have access to a full kitchen!
---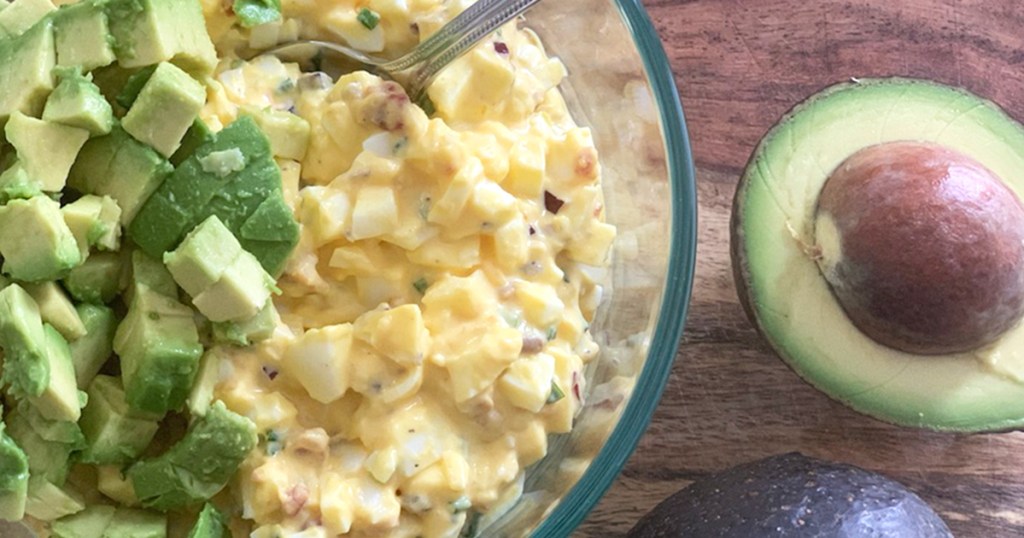 Use this cooker to make eggs for our yummy Keto Bacon, Avocado, & Egg Salad Recipe!