Our April Keto Book Club Selection: Southern Keto, Cookbook & Low Carb Lifestyle Guide
It's time for another Hip2Keto Book Club pick!
Our Keto Diet Book Club selection for April was Southern Keto by Natasha Newton. On the surface, this book looks like your traditional keto-friendly cookbook, full of yummy recipes with the theme of southern homestyle cooking… but trust us, this book is so much more than just that! 🤗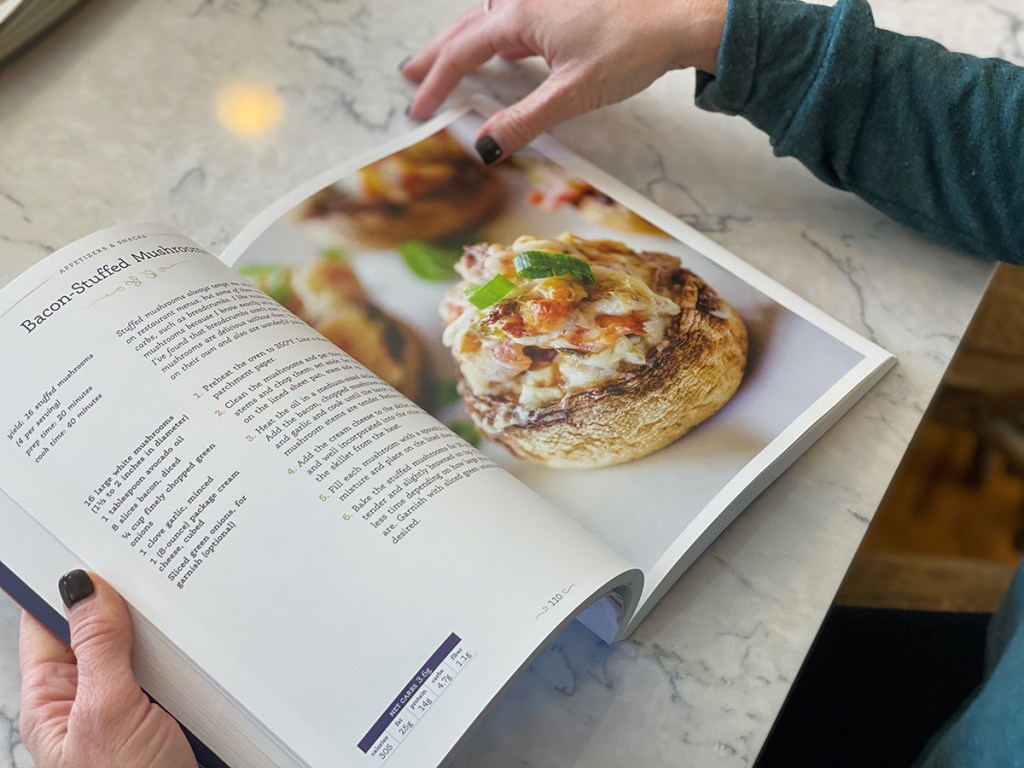 Who knew keto could be so simplified?
Natasha makes keto so incredibly approachable by including the basics of this lifestyle, grocery shopping guides, low carb swaps for common non-keto foods, curated menus, and, of course, decadent, mouth-watering, Southern-inspired recipes that will keep you wanting more without feeling weighed down by a mass of carbs.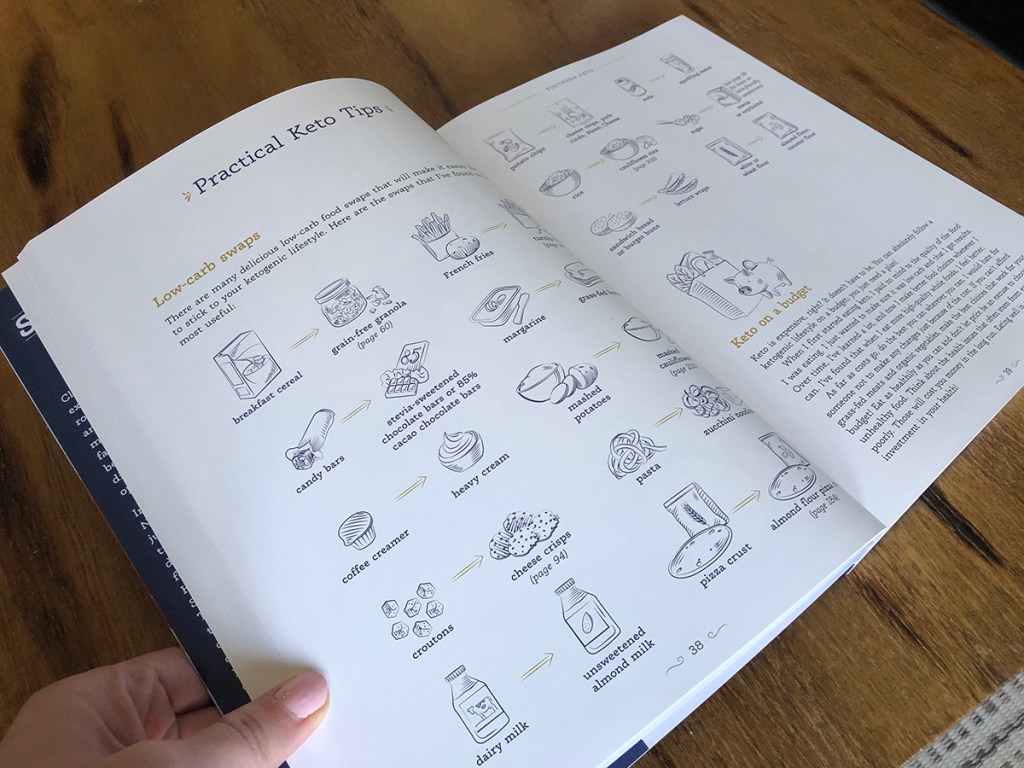 On top of that, Natasha shares her personal journey growing up with food restrictions and how they lead to overindulgence and weight gain. After extreme dieting caused more health issues for her, she turned to keto for a healthy solution, and the keto way of eating actually eliminated her sugar addiction!
The intention of Southern Keto was to highlight how preparing food is an Act of Love and the important role cooking plays in her favorite traditions. This cookbook will help you think outside the box when making her recipes, and enjoy the fun process of cooking, too!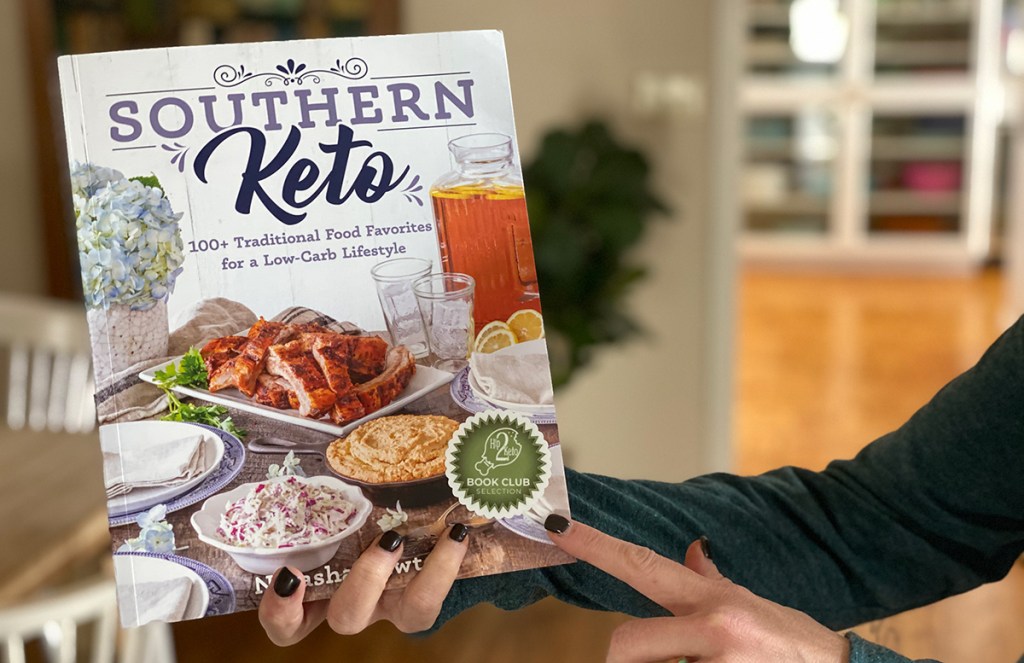 What to expect for this month's book selection:
For Southern Keto, we didn't have reading assignments as we did with The Obesity Code. Instead, we reviewed the blueberry muffins and hushpuppies recipes and shared our biggest takeaways from the content Natasha provides in Southern Keto.
We hope you will join in on the discussion in the comments section or over on our Hip2Keto Private Facebook group where many of our readers have already read this book. And if you try out any of the recipes, please share photos of your culinary creations with us!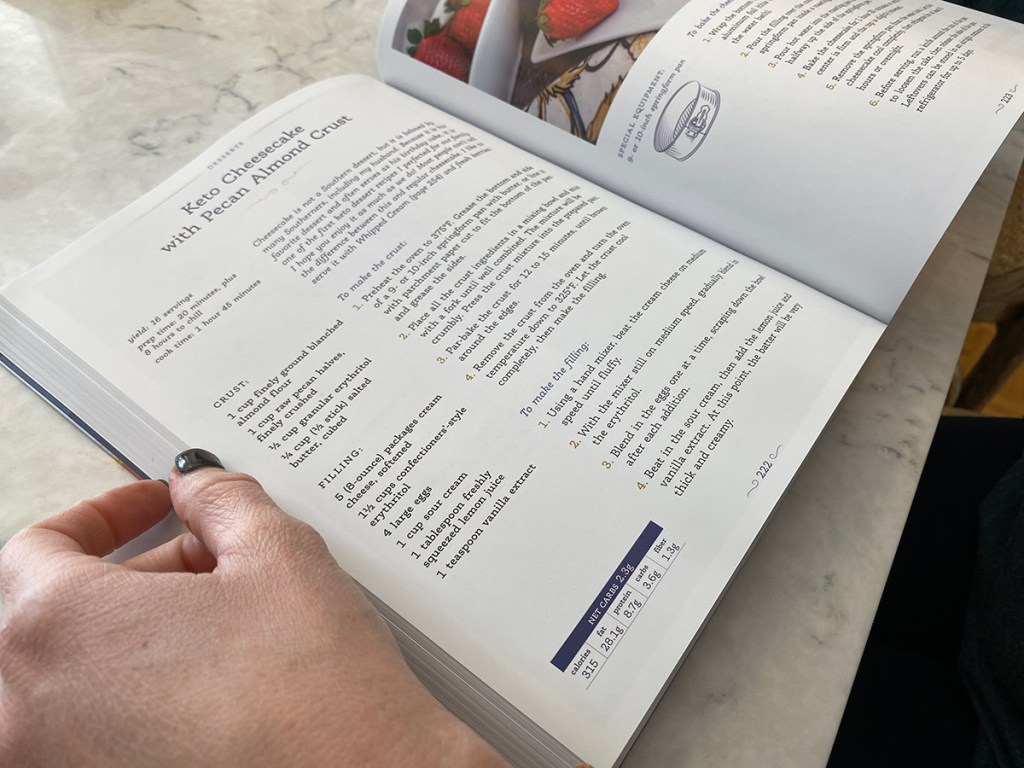 Can't wait to get started?
Head on over to Amazon to order Southern Keto as a paperback or spiral-bound book. Don't forget, you can also order this book on Kindle to have the digital copy delivered instantly!
Target also carries the paperback version of Southern Keto or you can give your local library a call to see if they have it available to borrow!
---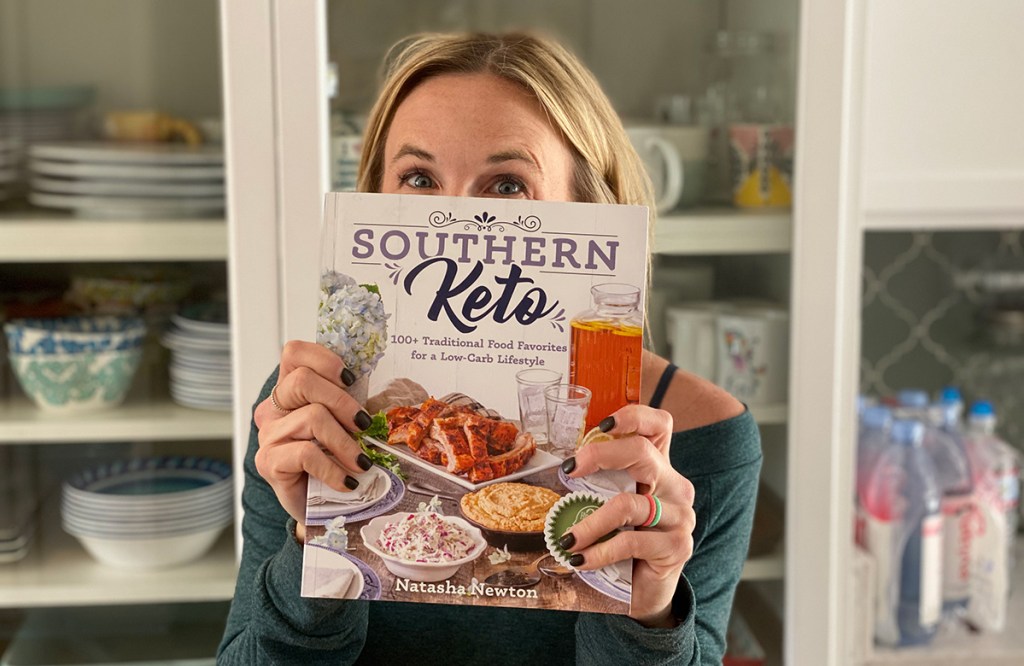 Join in on all the keto-loving fun with us!
Get yourself the Southern Keto cookbook and stay tuned for our recipe reviews, favorite keto resources, and biggest takeaways from exploring this delicious book!