Southern Keto is More Than Just a Cookbook, & Here's Why!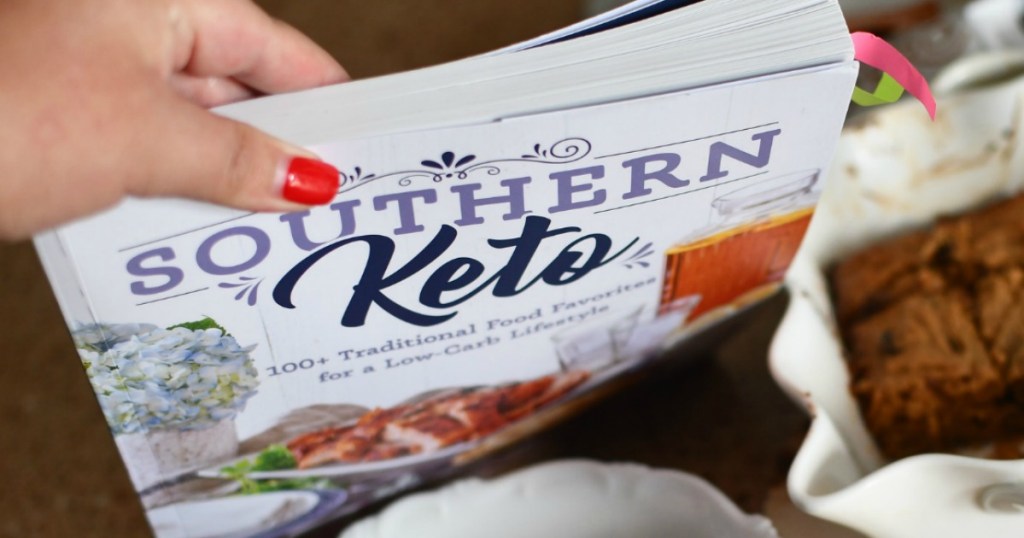 For our April Keto Book Club selection, we've chosen Southern Keto by Natasha Newton.
Y'all, I'm a southern woman who LOVES some southern foods and this cookbook delivers! Get ready because it's page after page of delicious, low-carb comfort foods including many popular southern-style dishes like cornbread, hash brown casserole, finger sandwiches, hush puppies, pie, and more!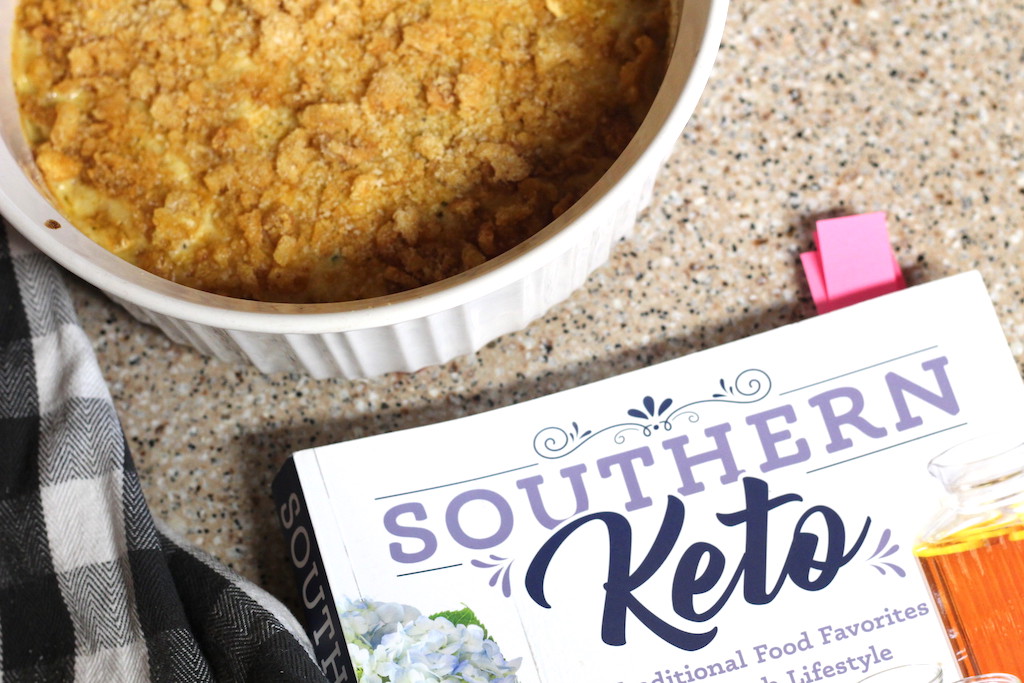 Let us know you've joined us by posting a picture of you and your book on social media with the hashtag #Hip2KetoBookClub so we can share in your excitement!
---
Let's chat about the author first: Natasha Newton
Tasha struggled with her weight from an early age and was placed on her first diet at the age of nine. I can absolutely relate to this, I was put on Weight Watchers at a young age, back when they told you exactly what to eat – I remember tuna, lettuce and hard-boiled eggs always being a daily thing.
Being deprived of the foods she wanted and craved led to Tasha seeking those foods out when she wasn't at home. This led to many years of yo-yo dieting, which led to her weighing over 300 pounds. Eventually, she came across the keto diet and hasn't looked back since!
She's gone from years of yo-yo dieting to living a keto lifestyle – and is now truly living her best life.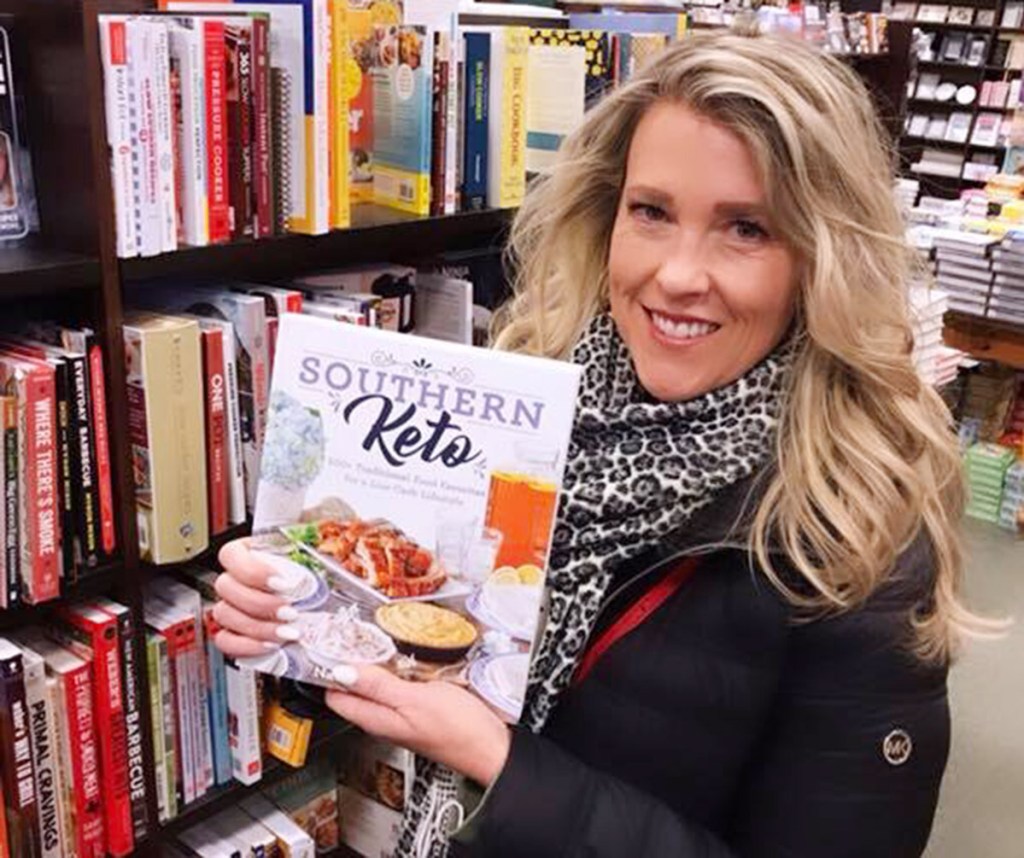 Tasha's full story in Southern Keto is truly incredible, she also shares about her battle with Crohn's disease and how a ketogenic lifestyle has changed her life. As someone who once battled colon cancer, her story is so relatable for me. I think you'll truly be inspired by Tasha in addition to falling in love with her delicious and easy recipes.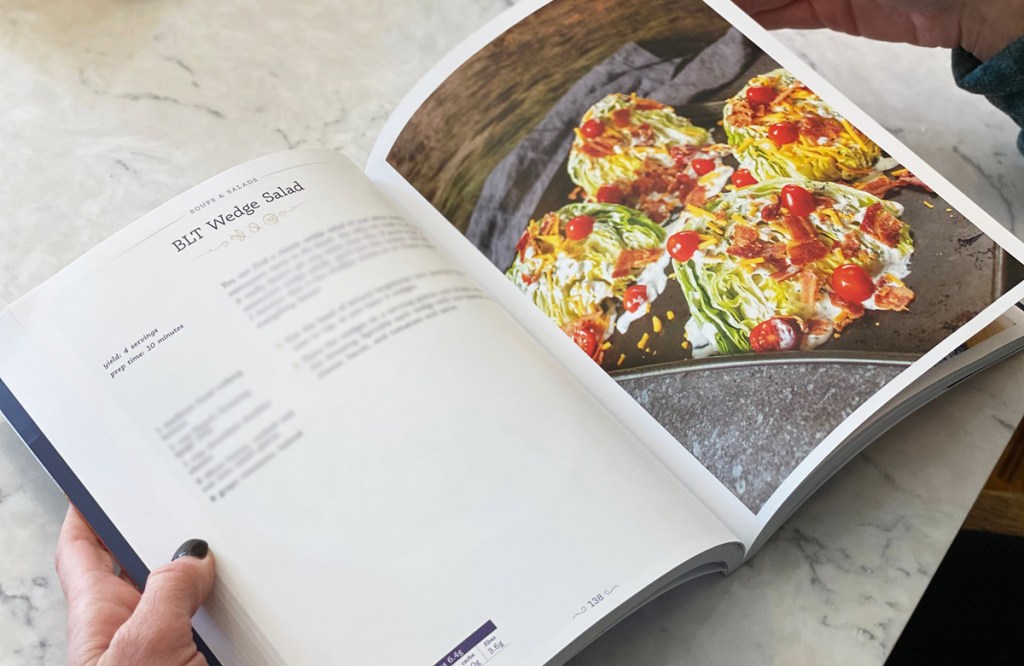 Southern Keto doesn't just have a ton of mouthwatering recipes (over 100 actually), it also covers several great topics related to keto. This book is such a great resource!
---
Here's what you'll find inside the pages of Southern Keto (besides the yummy recipes):
Getting Started with Keto
This section includes information on calculating carbs, counting macros, testing for ketosis, tracking your progress and how to stay on track.
---
Eating and Cooking Keto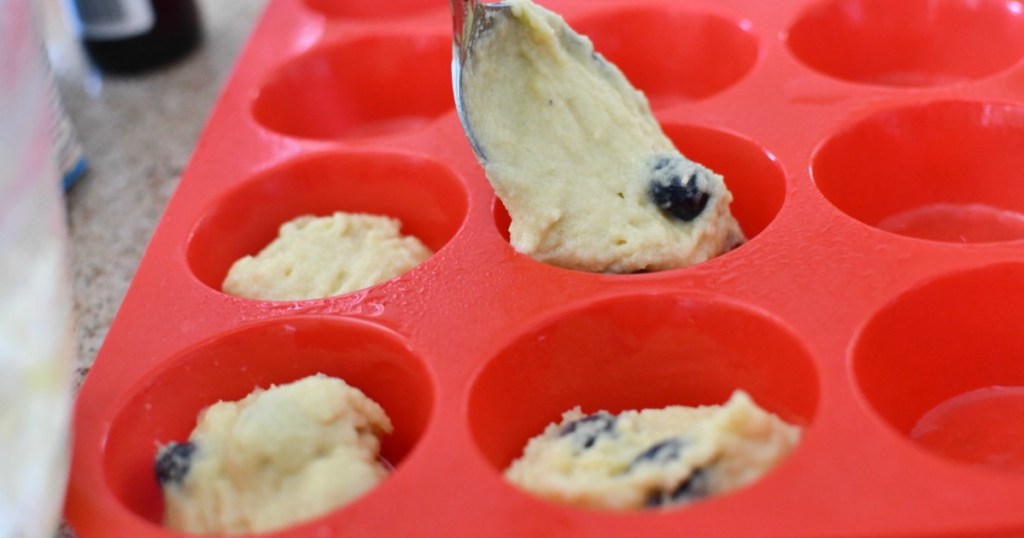 This section provides a handy list of keto-friendly foods including pantry staples, oils, and fats, as well as sweeteners and where to get them. One of the staples she mentions that she keeps in her pantry is oat fiber, that's a new one to me and I wanna give it a try. I love that the author includes a list of her favorite kitchen tools and gadgets!
Hip2Keto Recipe Creator Lina loves using the silicone molds and Ashley is a big fan of the Dutch oven for cooking as mentioned in this chapter of the book.
---
Practical Keto Tips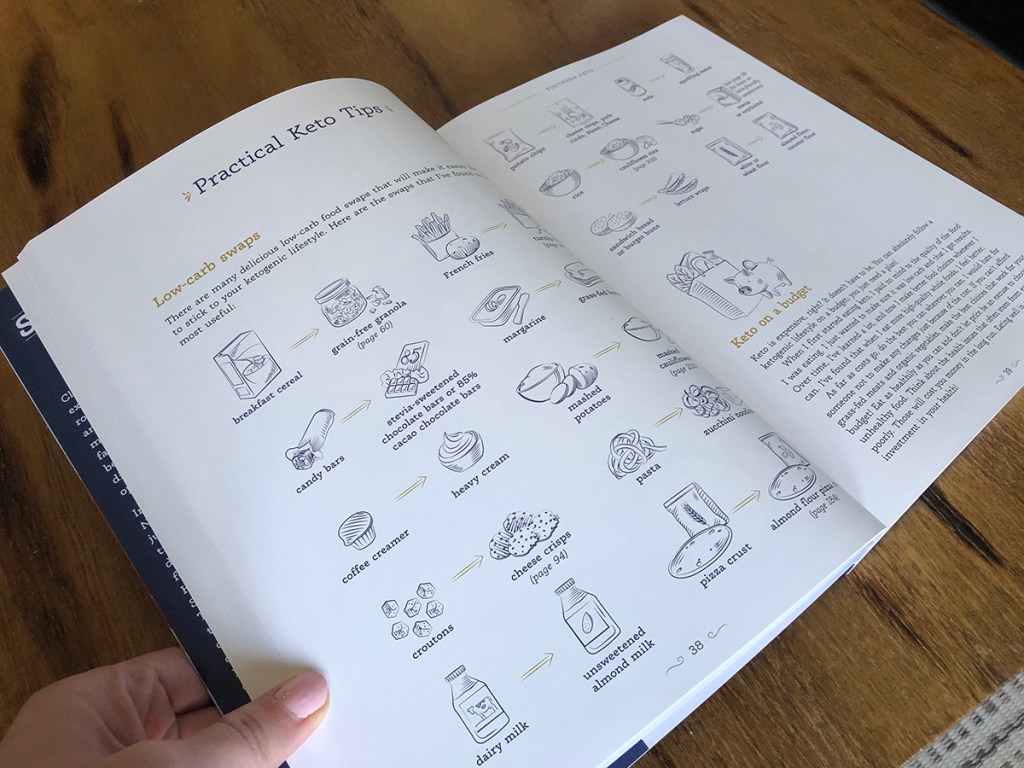 This is one of my favorite non-recipe parts of the book! In this section, you'll find low-carb swaps and suggestions for replacing your favorite high-carb foods with keto-friendly options like swapping croutons for low carb cheese crisps. You'll also find ways to do keto on a budget, special occasion keto, dining out meal suggestions, and ways to keep it keto while traveling.
---
Sample Menus
I love that the author has put together sample menus combining some of her favorite recipes from the cookbook. You'll find menus for brunch, a fish fry, kid-friendly cuisine, date night and more!
---
Get all this and more from Southern Keto. Be sure to stay tuned throughout the month as we share recipe reviews from some of the mouth-watering options shared in this book!