The Main Ingredient in this Keto Pizza Crust is Italian Sausage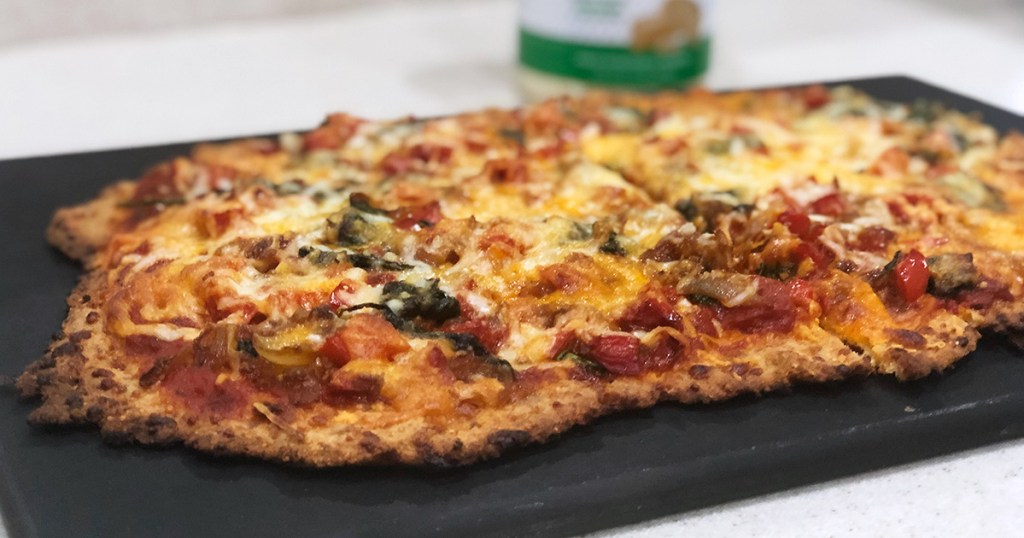 Love pizza? Love Italian sausage? Then you're gonna love this keto pizza crust!
Perfecting the keto pizza crust is a true art on the ketogenic diet. When I started shopping for this Sheet Pan Pizza recipe I found on a site called A Family Feast, I had no idea that the Italian sausage called for would go inside the crust, rather than on top of the pizza as a whole. But I will say it was a genius idea!
---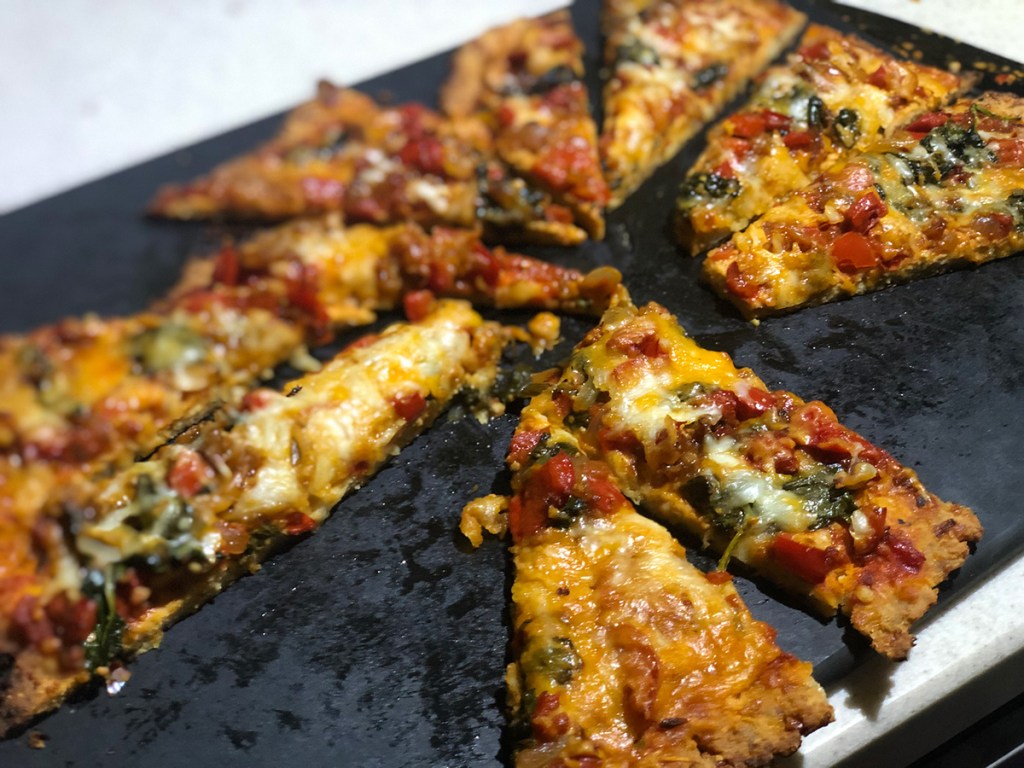 "Does it taste like sausage?"
YES! It is definitely a recipe to try if you love sausage! And all the toppings are so delicious to complement the Italian flavor so I wouldn't skip any of it.
I followed this recipe's original instructions closely and it came out on point. 🙌 Seriously, I never imagined a meat-crust pizza would taste as delicious as this sheet pan version does!
While I suggest sticking to A Family Feast's recipe step-by-step, I have a few very minor improvements.
---

Make sure you caramelize the onions.
While the crust is getting its first round of cooking in the oven, you'll start sautéing the spinach, peppers, garlic, and onions. I looooove caramelized onions and I think making sure they get a nice golden browning makes all the difference. The savory sweetness works so well with the sweetness from the Italian sausage in the crust!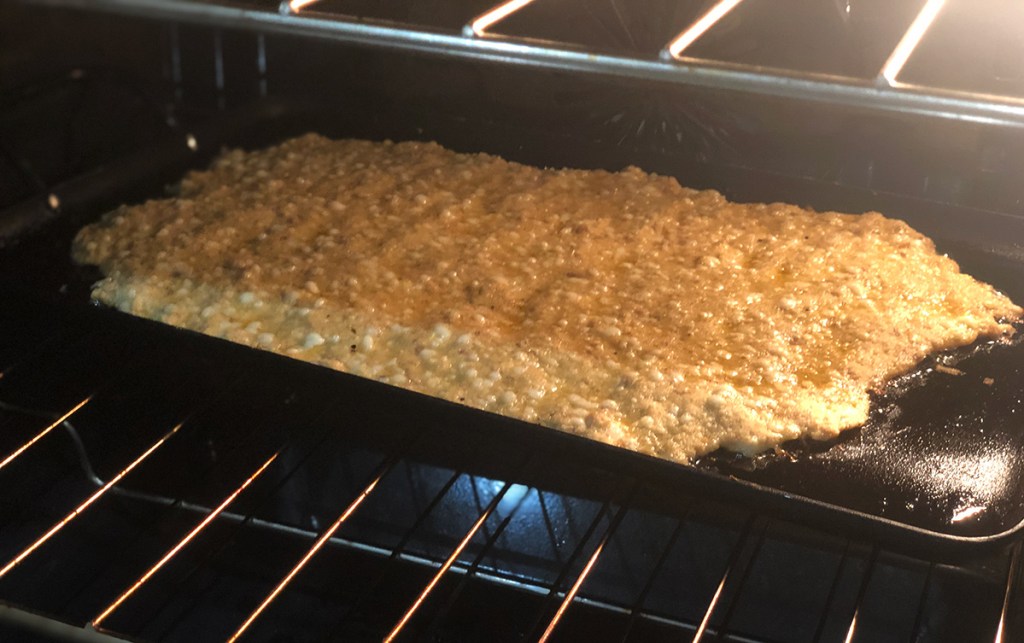 Broil the top of the crust.
After you cook the crust once through, you'll remove it from the oven to add your pizza toppings. Before you do this, crank the oven to broil for just a couple of minutes. This will really firm up the crust making it a solid layer for all the toppings and less prone to flimsiness. Speaking of toppings…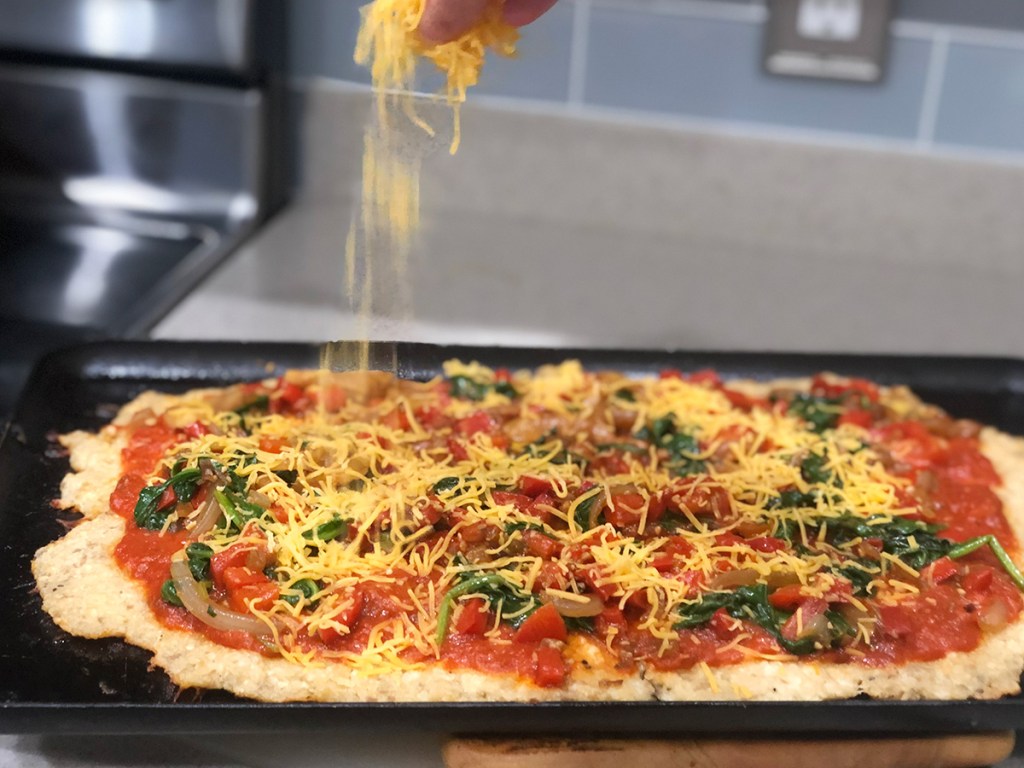 Don't add too many toppings.
I don't mean to be a stickler here about pizza toppings but multiple cheeses and veggies add a lot of weight to the pizza, making the slices not as firm. Regardless, the pizza was absolutely delicious and I didn't mind the floppy slice one bit, but next time around, I probably won't pile on the toppings as much.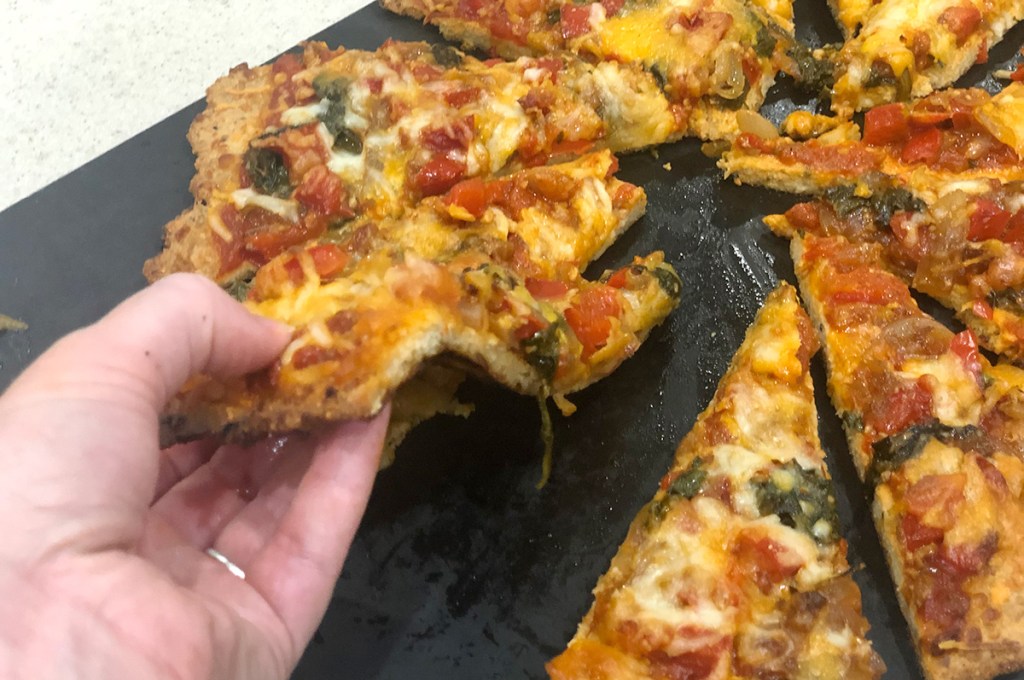 Give it time to rest before digging in.
This is for multiple reasons: One being so that you don't burn your mouth on the hot pizza. But another is so the slices will firm up when allowed to cool making it easier to grab. However, this step is probably easier said than done because this pizza smells and tastes sooo good!
---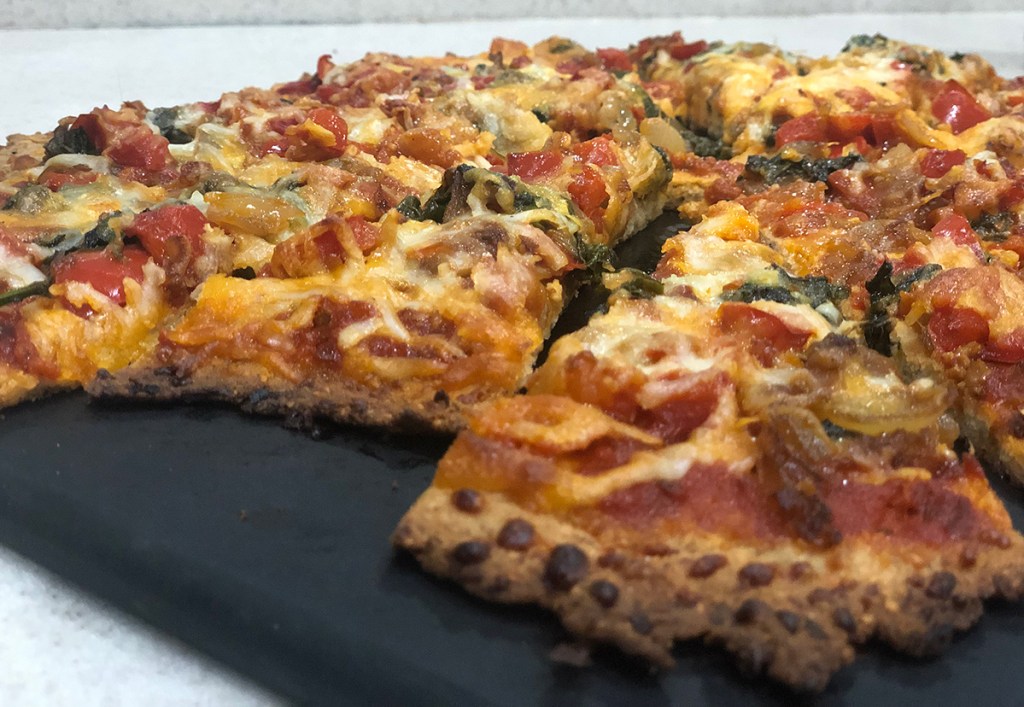 Try this recipe out for yourself and check out some of our Hip2Keto pizza recipes.