Blanched vs Unblanched Almond Flour – What's the Difference?
Have you been curious about blanched vs unblanched almond flour?
Do you use almond flour for your keto baking?
For those of you following a keto diet, you've likely been buying almond flour in bulk since you started keto. It's a staple on the keto diet! Most of the almond flour you see at the store is blanched and ground super fine. But sometimes you'll come across unblanched almond flour and wondered if you can swap that in instead.
The difference between blanched vs unblanched almond flour is that the almonds in the unblanched version still have the skin on them.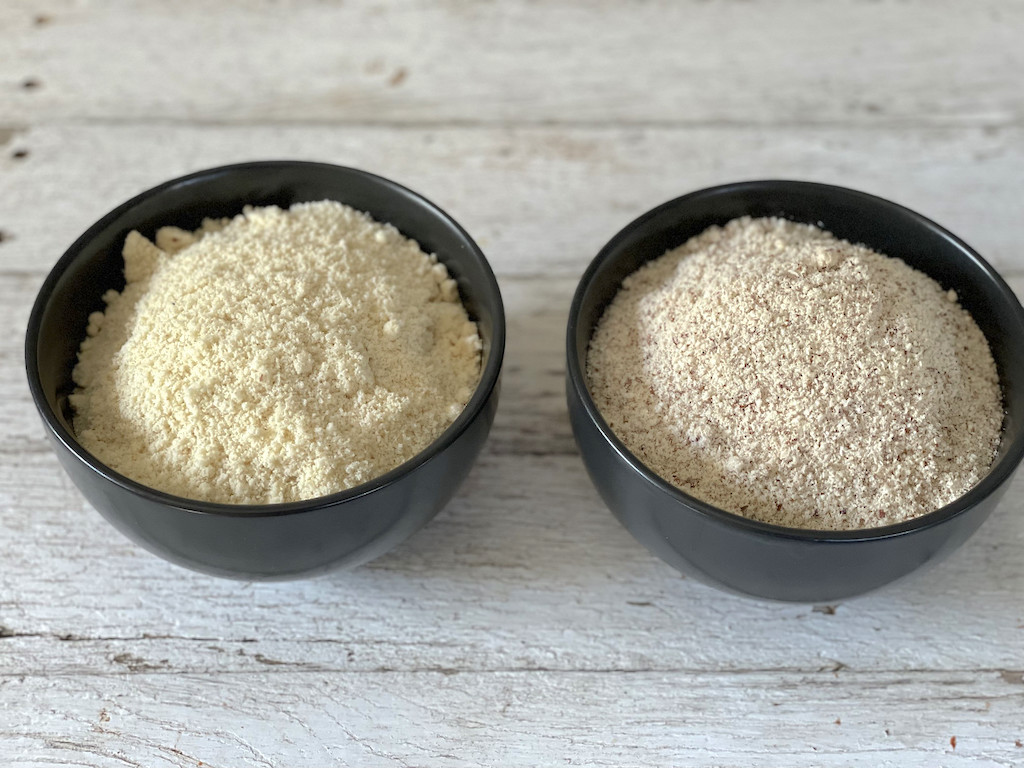 So what exactly is blanched almond flour? And how do you blanch an almond?
Blanching almonds is really the same thing as blanching vegetables. You boil the almonds for a few minutes and then transfer them to cold water. Boiling the almonds makes it easy to remove the skin. And then the blanched almonds are ground into flour. For unblanched almond flour, the almonds still have the skin on them when they're ground into flour.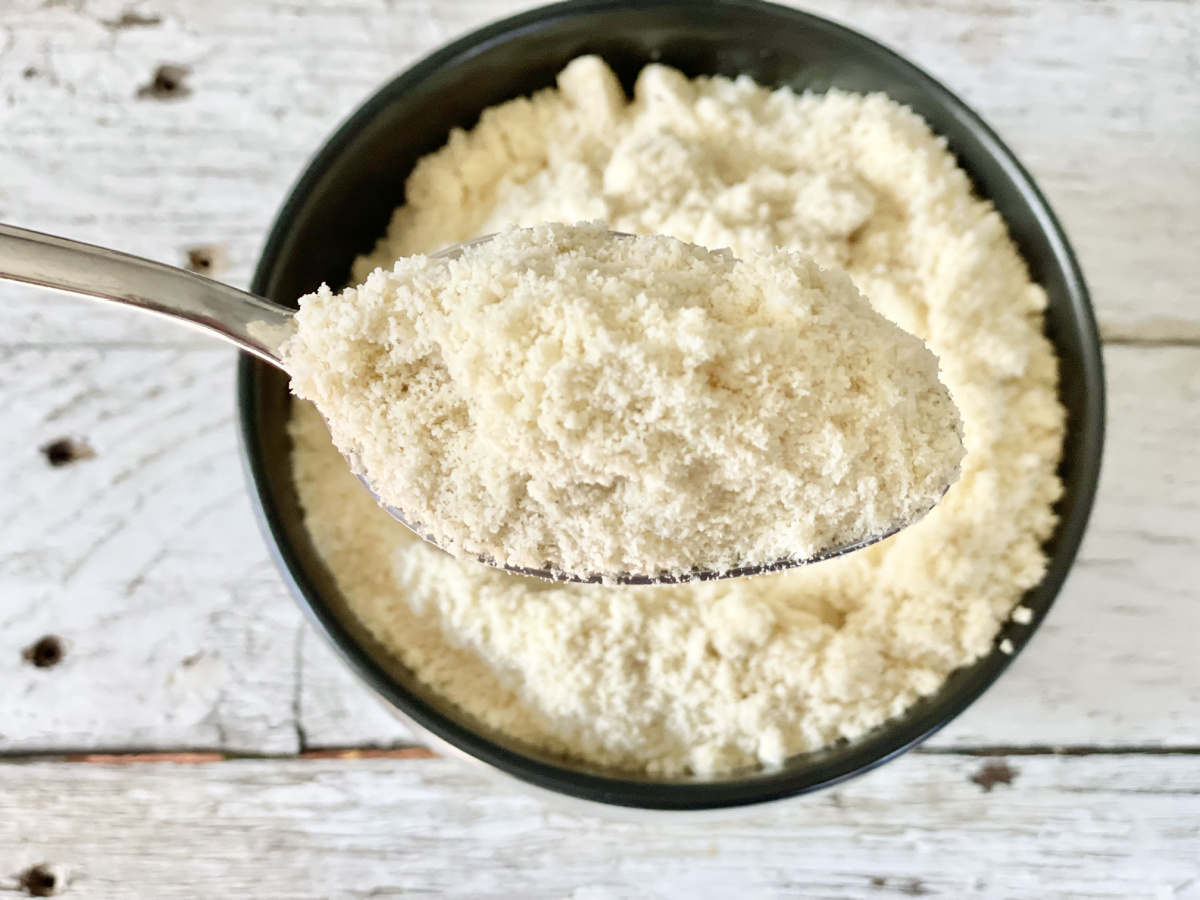 Are there any other differences between blanched vs unblanched almond flour?
Nutritionally, blanched and unblanched almond flours are basically the same. That said, I looked up the nutrition information to compare the two but found that the numbers vary quite a bit from brand to brand. And that was just comparing between brands!
I checked Carb Manager, the USDA website, and looked up the brand Anthony's Goods to compare their blanched vs unblanched.
For the most part, blanched and unblanched almond flours per 1/4 cup both have 160 calories, 24g Total Carbs, 3g Fiber, 1g Sugar, 6g Protein, 14g Fat, and 3g Net Carbs.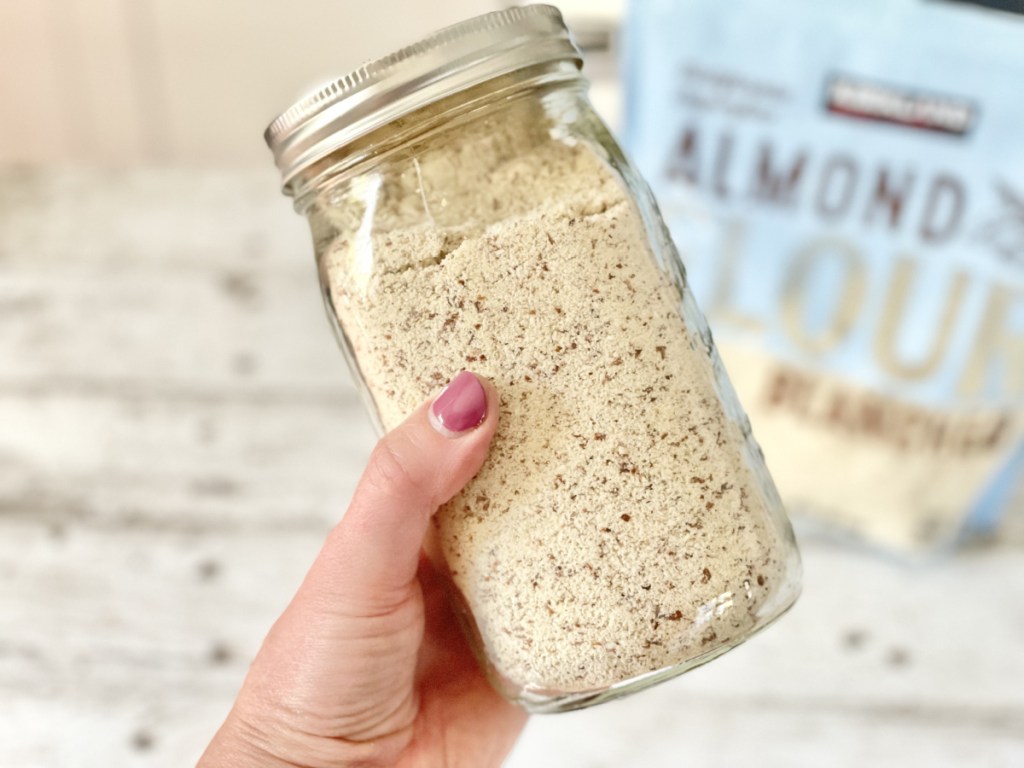 But, they look different…
Because the skins have been removed on blanched almonds, the flour is lighter in color. It's also finer and fluffier, while unblanched is courser and heavier. You might also find unblanched almond flour labeled as almond meal.
In general, blanched almond flour is more appealing to use in baked goods. It just looks prettier, too. 😄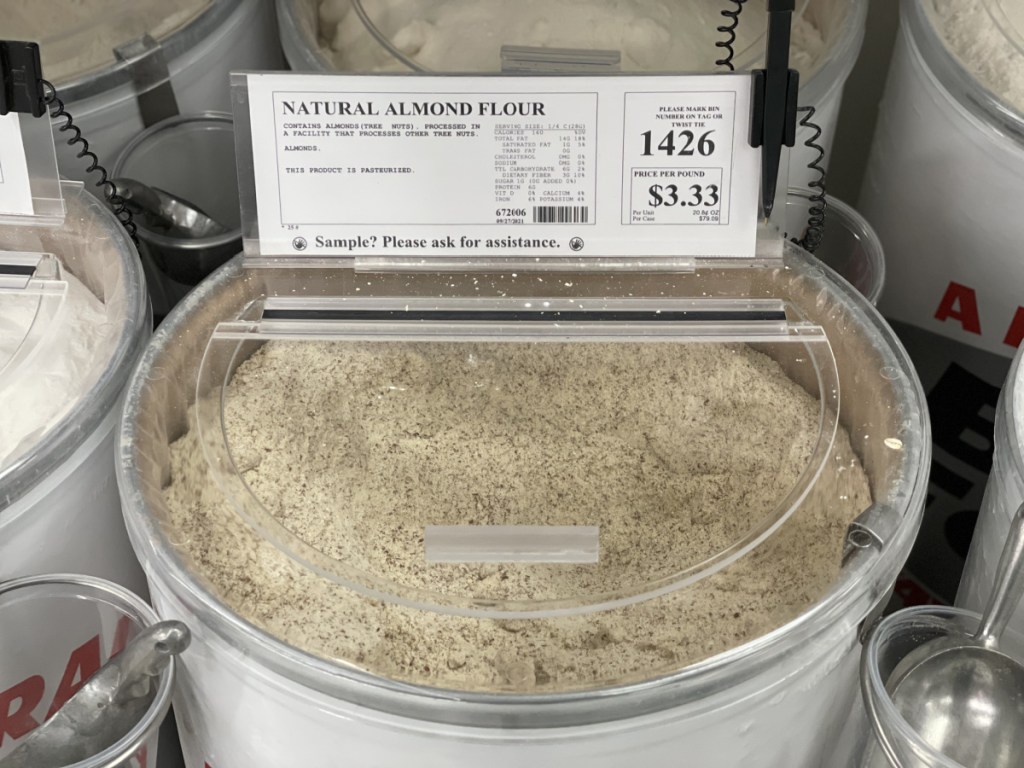 But for a lot of people, using blanched vs unblanched is just a preference. And some actually prefer the unblanched, saying it has a richer, nuttier flavor. It also tends to be cheaper as it doesn't require the step of having the skins removed. For example, the Anthony's brand blanched almond flour is $6 a pound while its unblanched is $5.60 a pound.
My grocery store carries unblanched almond flour in bulk and it's only $3.33 a pound! Whereas Costco has one of the lowest prices for blanched at $12.99 for a three-pound bag, so only $4.33 a pound!
My Hip sidekick Jen had this to say about her preference of almond flour:
"Unblanched almond flour is darker and almost seems intimidating when you've used regular light flour for most of your life. It's not! I love it and have found that it has a lot more flavor than blanched flour. It also creates a more stable base whether you use it as a crust or main ingredient. When I use it for fat head pizza crust, it tastes better and holds together exceptionally well.
When I use it in keto cookies, I get a richer-tasting cookie. When I use it in keto bread, it has a richer flavor as well as holds together better. I think it's less crumbly when eating as well. I bought unblanched on accident, but have enjoyed it so much more I don't use blanched almond flour anymore."
---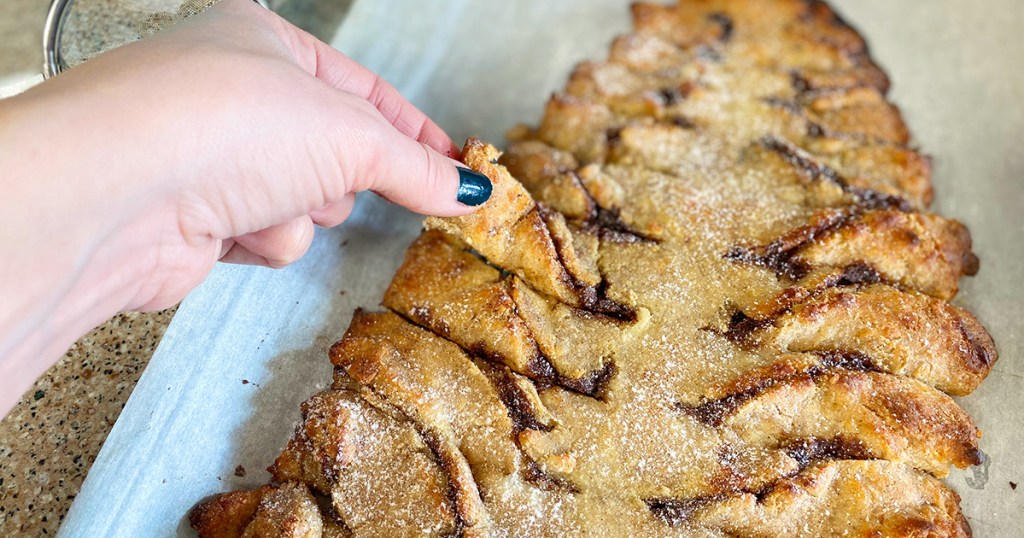 Speaking of almond flour, have you tried our Pull Apart Keto Cinnamon Sugar Breadsticks?! 🤤
---
Check out all of our keto recipes using almond flour!