This Week's Best Keto Finds at ALDI – Keto Cookies, Ice Cream, Chips, Wraps, & More!
We're scoping out the ALDI weekly ad for this week's best keto finds!
If you're lucky enough to have an ALDI near you, then it will come as no surprise that ALDI is one of the best grocery stores to find affordable keto foods. It's one of our absolute favorite budget-friendly places to shop for keto groceries, and there's always something new and delicious to try from week to week.
For a more extensive ALDI list, be sure to check out this post where we share 81 of the best keto finds at ALDI!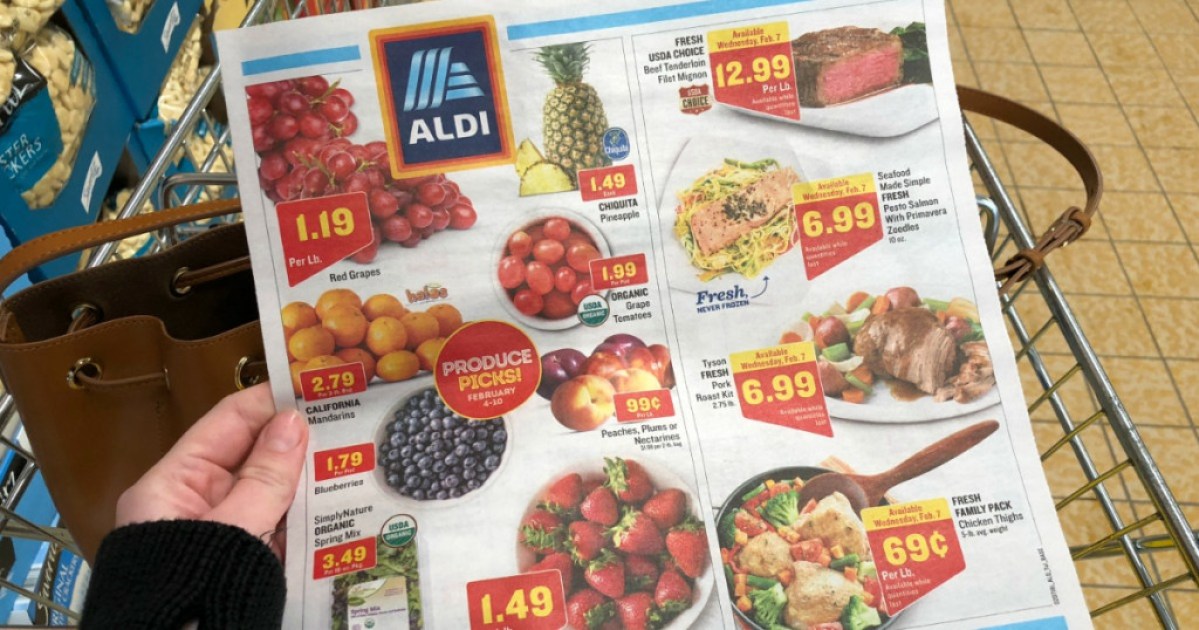 Every Wednesday, the ALDI weekly ad releases in-store, revealing the week's hottest deals and limited-time finds. These items are often special buys, meaning that they're only available for a limited time. They usually sell quickly and they're not always restocked, so it's a good idea to stock up if you see something yummy!
Our best advice for grabbing these deals is to get to your ALDI as soon as you can on Wednesday. Better yet, get to know your local store's shelf-stocking schedule. We've seen our location putting out new weekly finds on Tuesday evening, so getting there on Wednesday might be too late in some areas.
Doing some grocery shopping? Here are our picks for the ALDI weekly ad best keto finds for the week of February 17!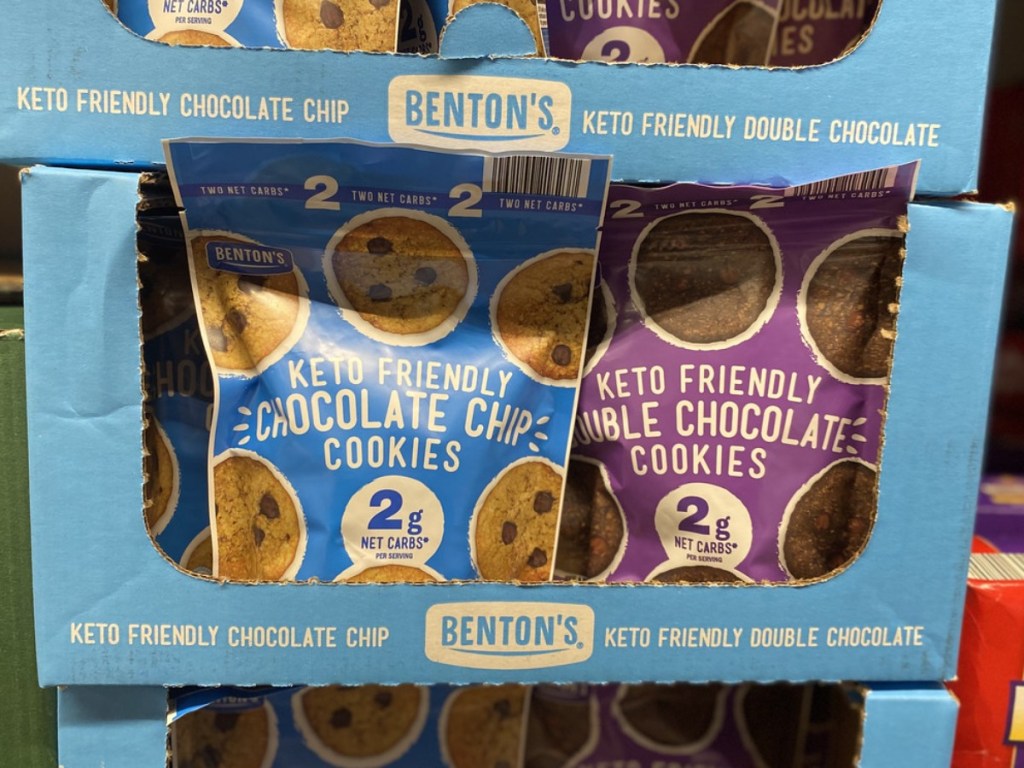 Serving: 1 oz. (4 cookies) | 130 calories | 11g Fat | 2g Total Carbs | 0g Fiber | 2g Sugar | 4g Protein | 2g Net Carbs
---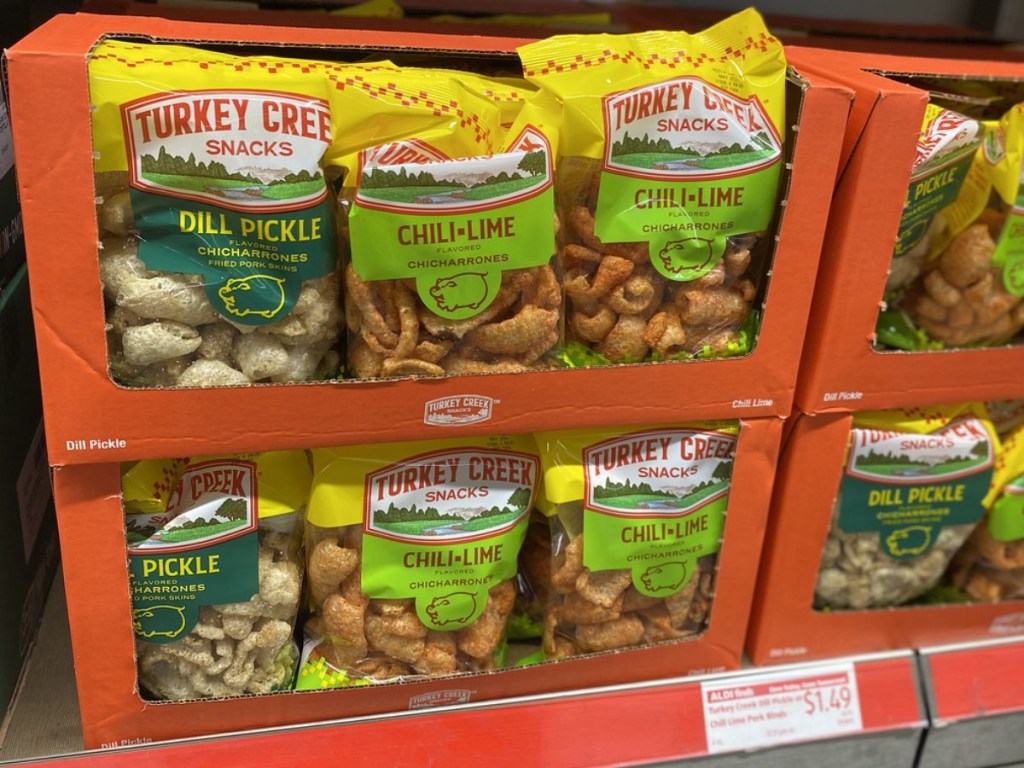 Serving: 0.5 oz. | 80 calories | 6g Fat | 0g Total Carbs | 0g Fiber | 0g Sugar | 7g Protein | 0g Net Carbs
---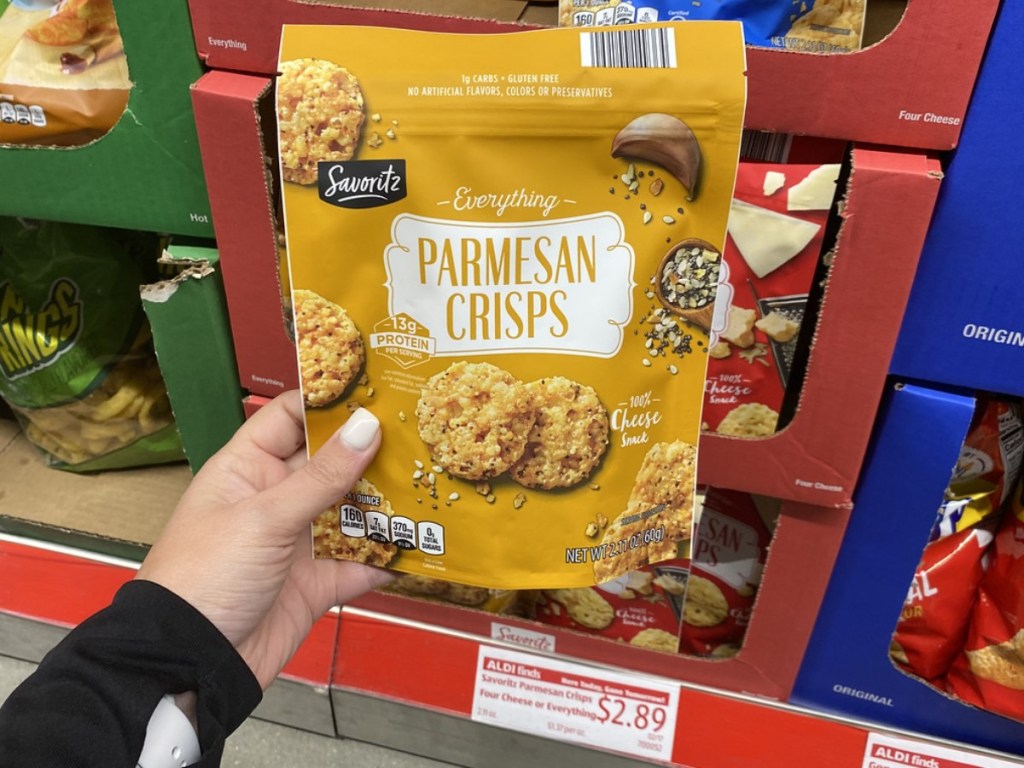 Serving: 1 oz. (about half a bag) | 160 calories | 11g Fat | 1g Total Carbs | 0g Fiber | 0g Sugar | 13g Protein | 1g Net Carbs
---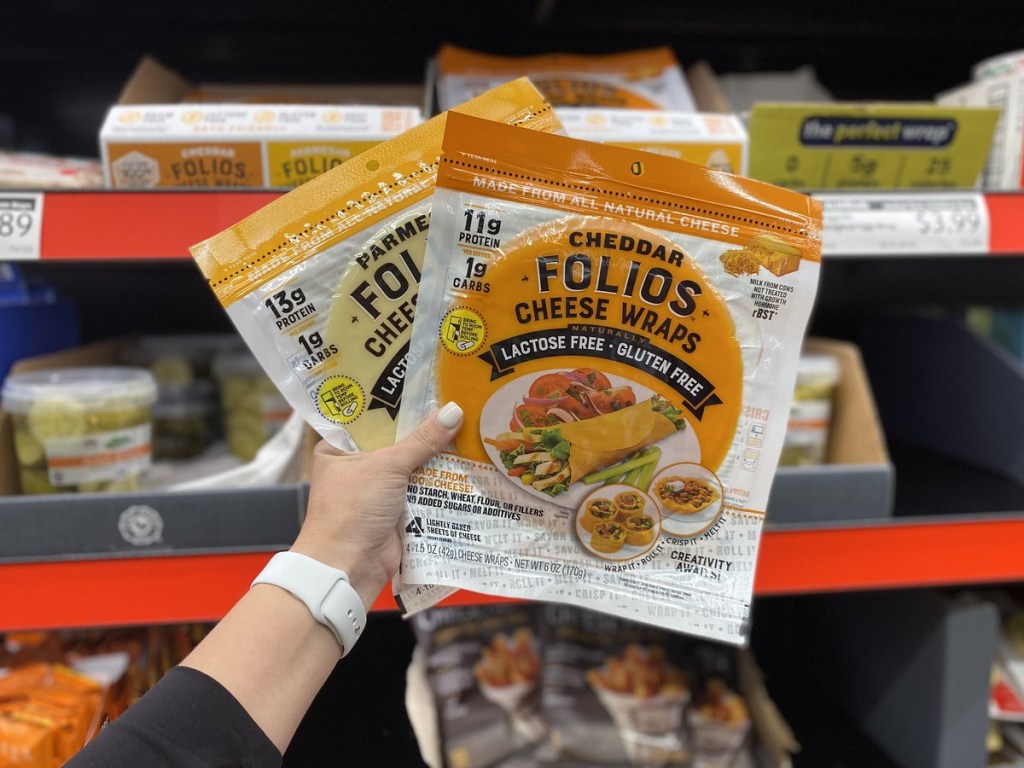 Serving: 1 wrap | 160 calories | 13g Fat | 1g Total Carbs | 0g Fiber | 0g Sugar | 11g Protein | 1g Net Carbs
---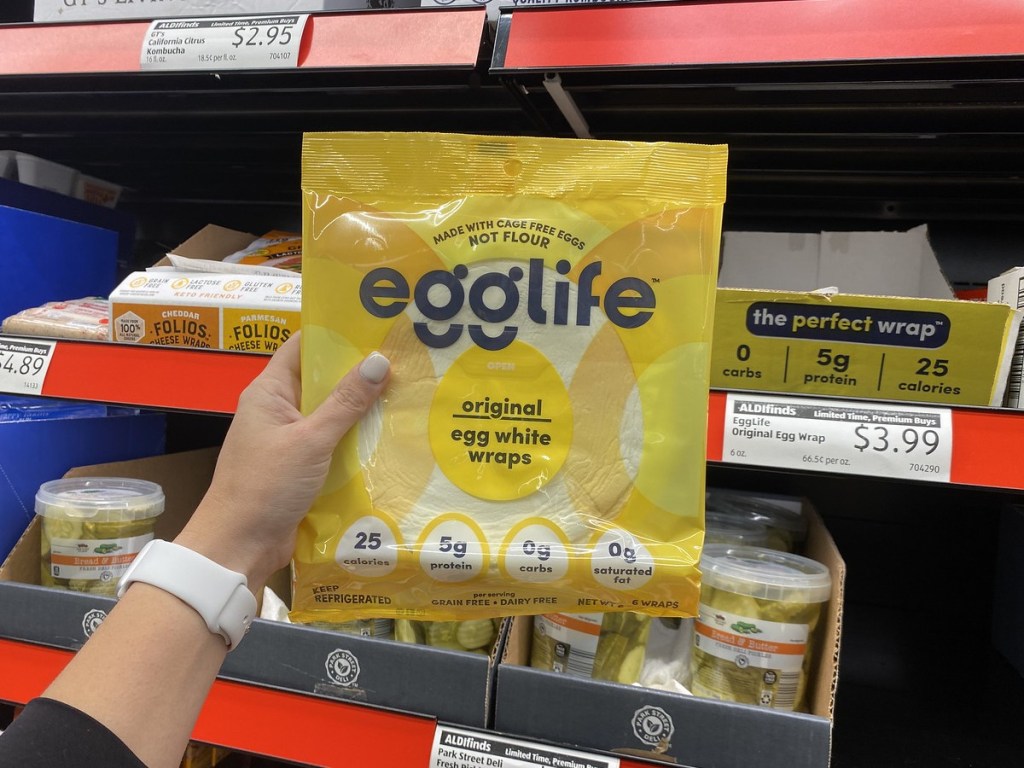 Serving: 1 wrap | 25 calories | 0g Fat | 0g Total Carbs | 0g Fiber | 0g Sugar | 5g Protein | 0g Net Carbs
---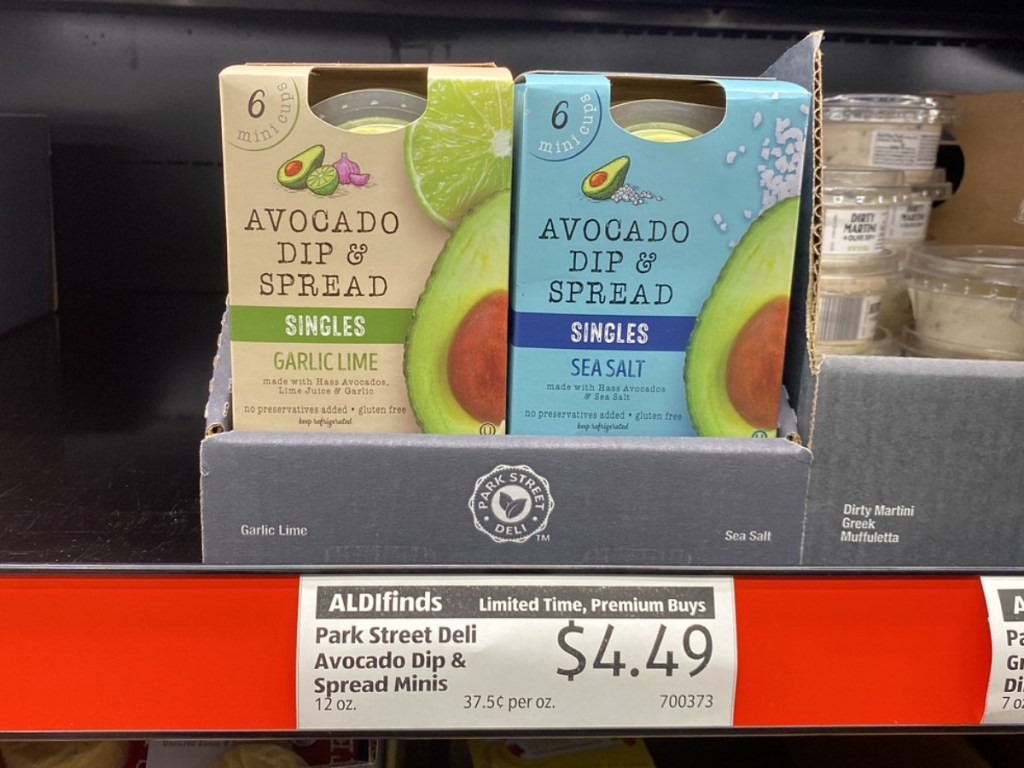 Serving: 1 mini cup | 100 calories | 8g Fat | 5g Total Carbs | 3g Fiber | 0g Sugar | 1g Protein | 2g Net Carbs
---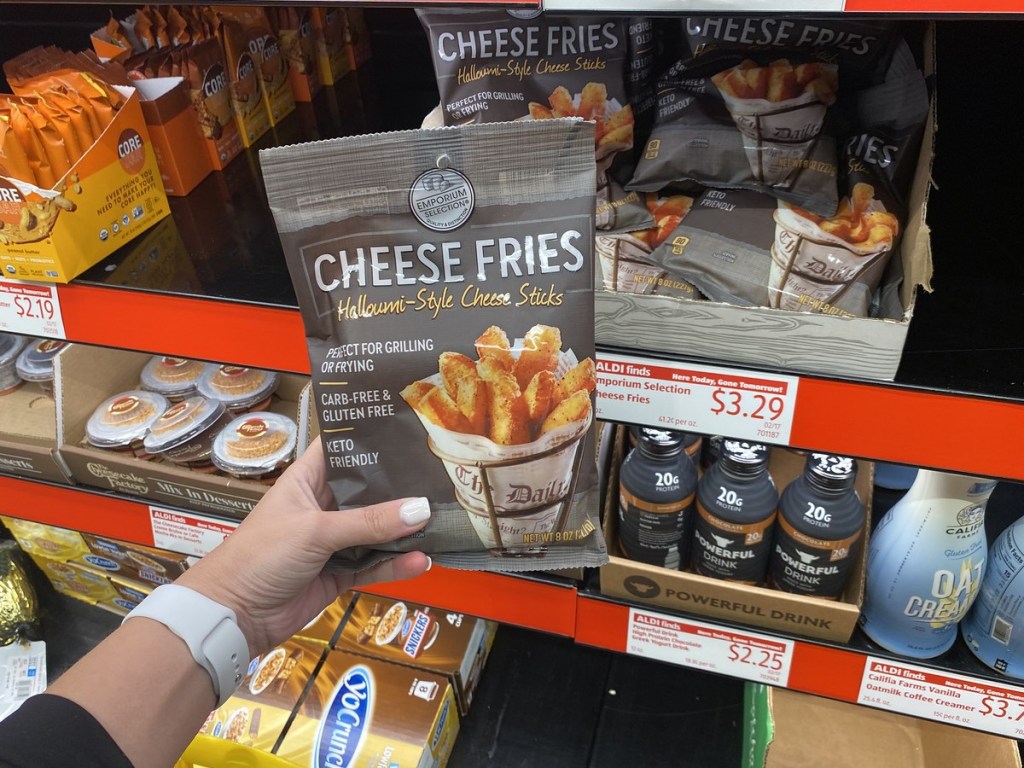 Serving: 1 oz. | 90 calories | 7g Fat | 2g Total Carbs | 0g Fiber | 1g Sugar | 7g Protein | 2g Net Carbs
---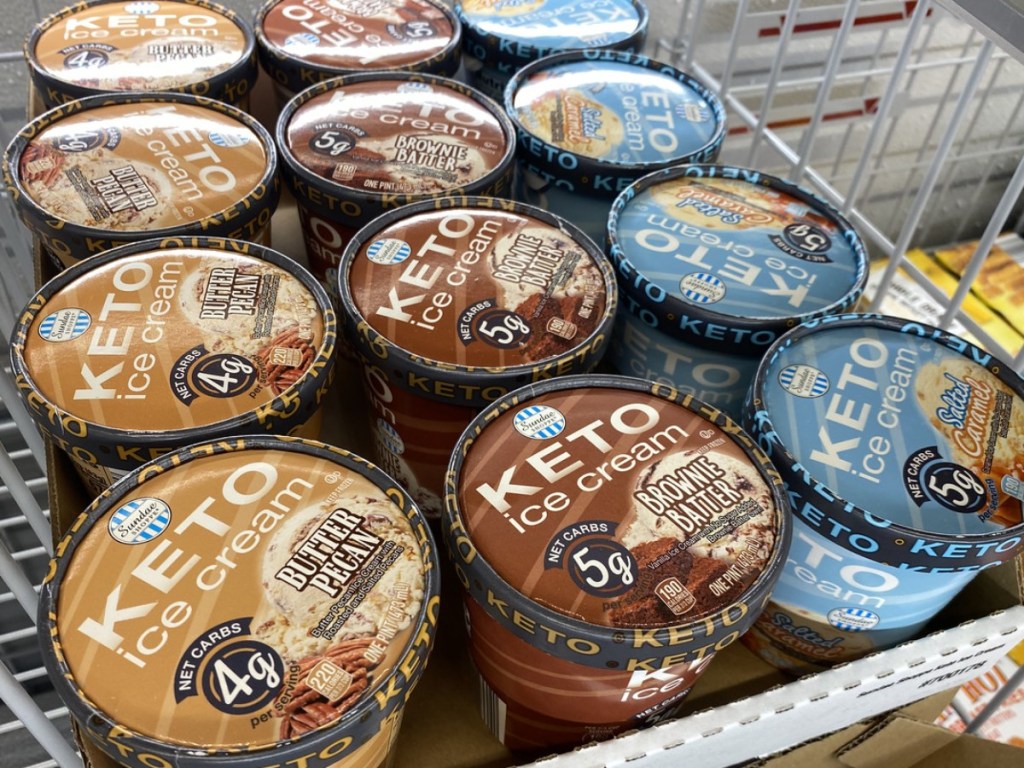 Serving: 2/3 cup | 190 calories | 18g Fat | 20g Total Carbs | 5g Fiber | 2g Sugar | 10g Sugar Alcohols | 4g Protein | 5g Net Carbs
---