These Keto Red Velvet Fat Bombs Contain a Surprising Ingredient
Love red velvet cake? 🙋
These red velvet fat bombs are the perfect keto dessert recipe guaranteed to conquer that sweet tooth. This beautiful concoction takes less than 20 minutes to prep – and at just 100 calories and 2 net carbs, it's the perfect after-dinner dessert without the guilt!
So what's the secret ingredient?
BEETS! Adding the beets not only brings out that natural red velvet color we all love, but did you know that beets help fight inflammation, help lower blood pressure, and are high in fiber? So really this is a win-win for you and your body.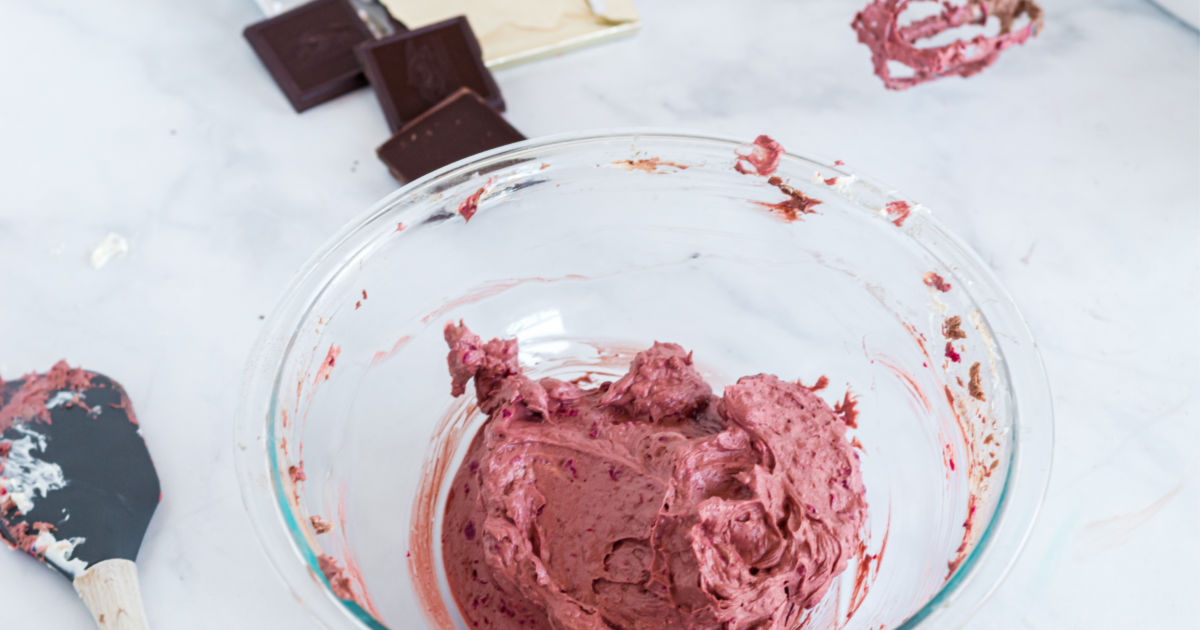 Hip Tips:
---
If you have a Trader Joe's, pick up the frozen beet chunks to save time. If you don't, no worries. Just boil one beet until soft and then add half to your food processor.


---

Don't want to mess with beets? Just sub in some red food coloring.


---

Bring cream cheese and butter to room temperature to avoid clumps when mixing. You'll get the smooth, creamy texture you're looking for.


---

Store in a sealed container in your freezer or fridge for up to 5 days.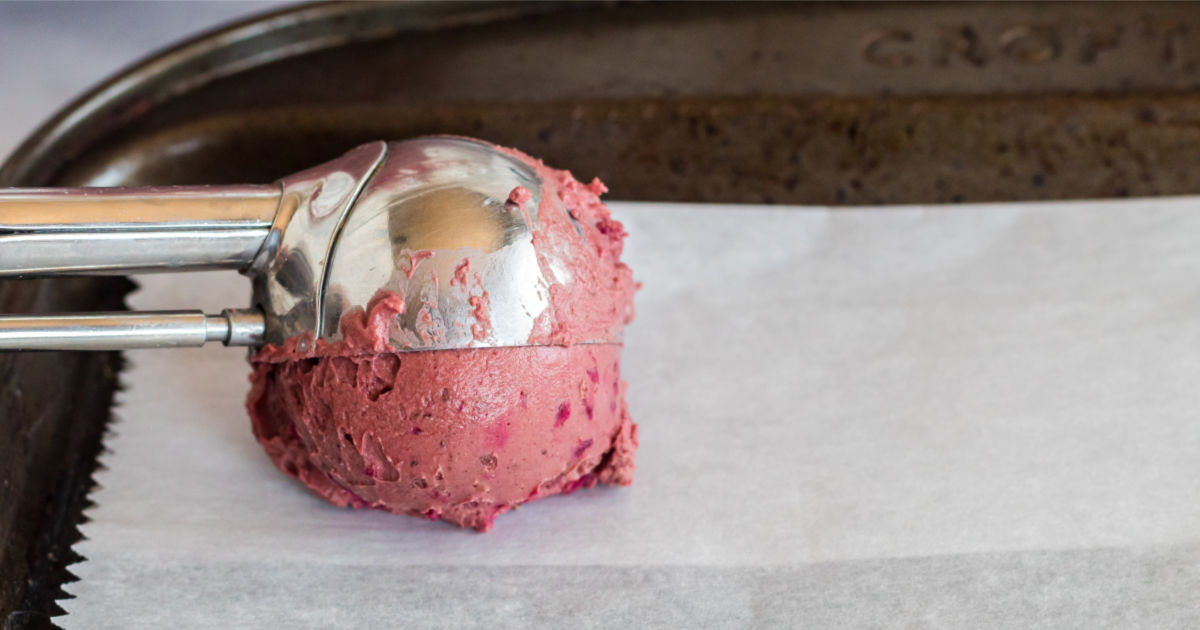 ---
Print
Red Velvet Fat Bombs
yield: 15 SERVINGS
prep time: 20 MINUTES
cook time: 2 HOURS
total time: 2 HOURS 20 MINUTES
Your favorite decadent dessert in a bite-sized fat bomb.
Ingredients
8 ounces cream cheese
4 tablespoons butter
1 teaspoons vanilla
3 tablespoons coconut oil
3 tablespoons Swerve Granular sugar replacement
1 tablespoon Swerve confectioners sugar replacement
3 tablespoons cacao powder
3 tablespoons pureed beets
1 tablespoon dark chocolate shavings
1 cup dark chocolate chips
Directions
1
In a large bowl, combine cream cheese, butter, vanilla, and 1 tablespoon of coconut oil. With an electric mixer, mix until everything is creamed together.
2
Add Swerve granular, confectioners, and cacao powder and mix for one minute or until everything is combined and set aside.
3
Take one cooked beet or 1 cup of beet chunks and puree in a food processor with 1 tablespoon of coconut oil until creamy.
4
Add beet puree to cream cheese mixture and mix with an electric mixer for 1 minute until everything is smooth.
5
Add 1 tablespoon of dark chocolate shavings to your bowl and fold into your mixture.
6
Chill fat bombs in the freezer for 20 minutes before scooping.
7
Melt dark chocolate and 1 tablespoon of coconut oil for drizzling over the bombs in a small bowl.
8
Scoop out a tablespoon of the red velvet fat bomb and place on a cookie sheet. Once you have scooped all bombs out, drizzle the dark chocolate over for the final touch.
9
Place cookie sheet in the freezer for 2 hours to allow fat bombs to harden.
Nutrition Information
Yield: 15, Serving Size: 1
Amount Per Serving: 100 Calories | 9.9g Fat | 6g Total Carbs | 1.6g Fiber | 2.7g Sugar Alcohol | 2g Protein | 1.7g Net Carbs
---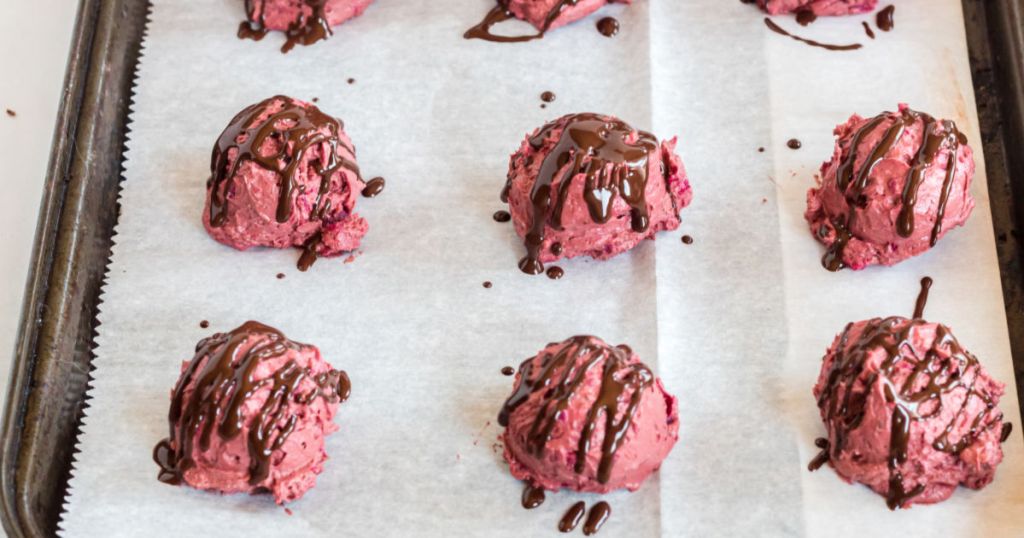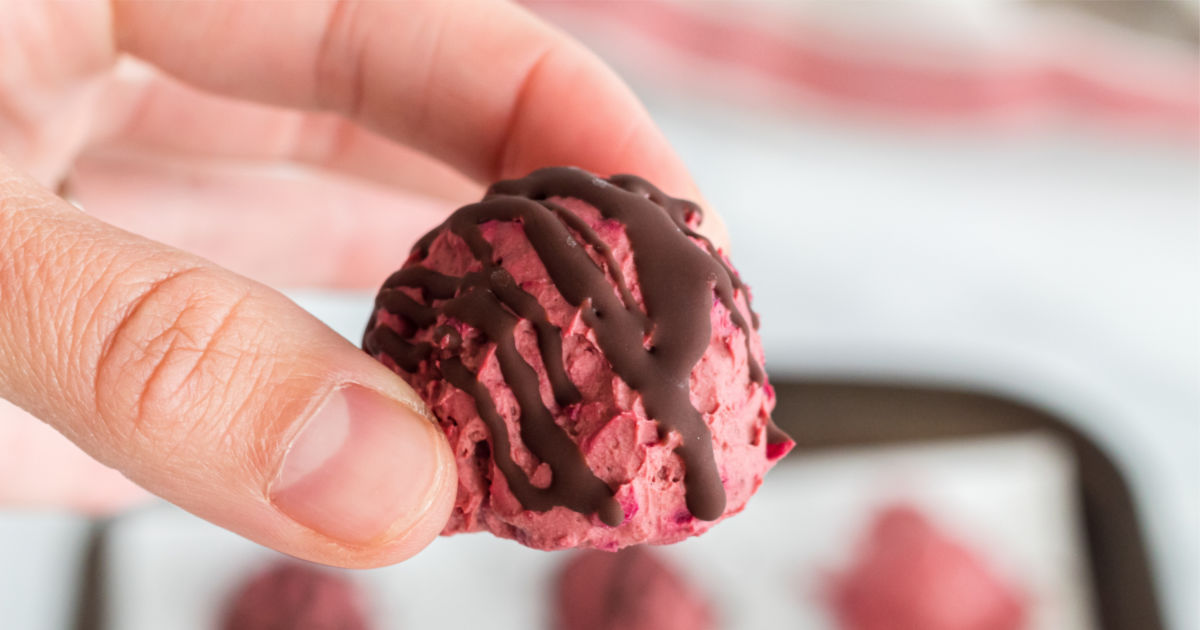 These mini cheesecakes are SO good! You could even say they're the "bomb"! Make these for yourself and see!
---