Best Homemade Keto Teriyaki Sauce | Easy Stir Fry Sauce Recipe
Fire up your meals with this keto teriyaki sauce!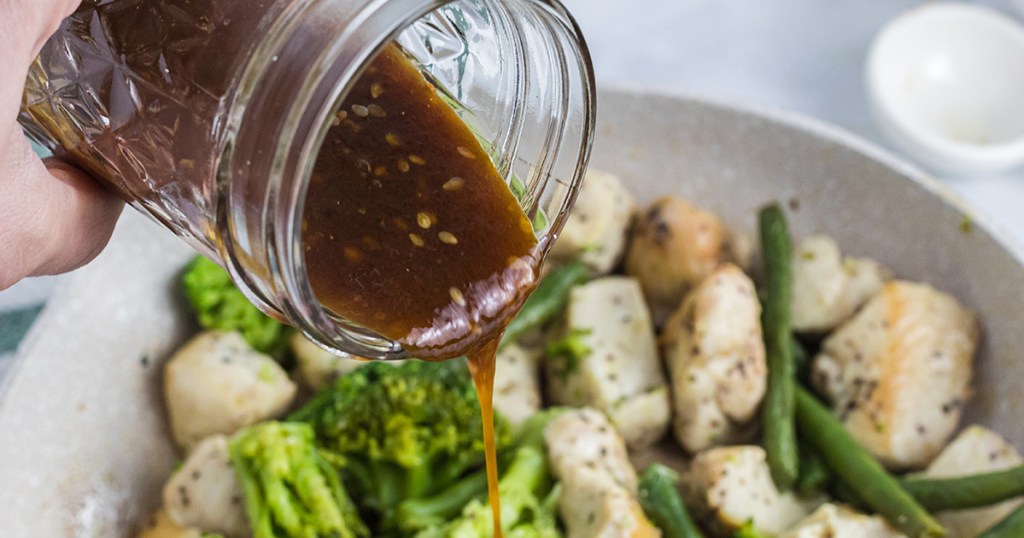 Looking for a stand-out keto sauce recipe?
Get ready to curb your hibachi cravings with a keto stir fry sauce that will take your dishes from "wow…" to "WOW!". Use this savory keto teriyaki glaze to add that perfect umami flavor to so many dishes. Marinate chicken thighs, drizzle over green beans, take cauliflower rice to the next level, and more!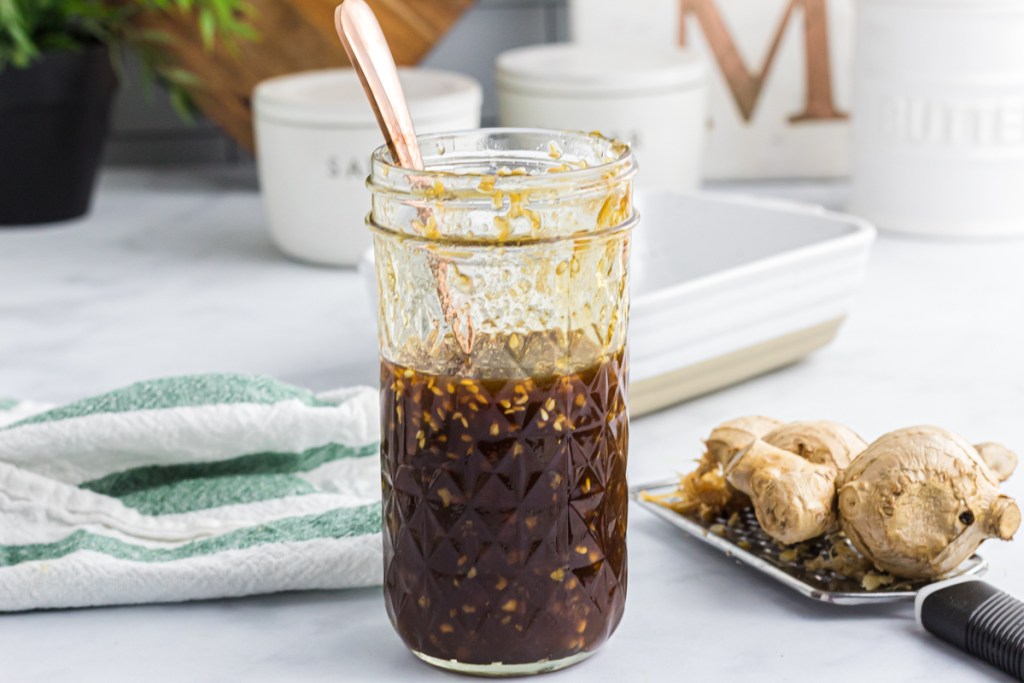 What I love about this recipe is that it brings a ton of flavor without all the extra ingredient fillers you'll find in some store-bought brands. The fresh ginger and garlic ramp up the flavor profile while the brown Swerve adds a touch of sweetness and caramelization.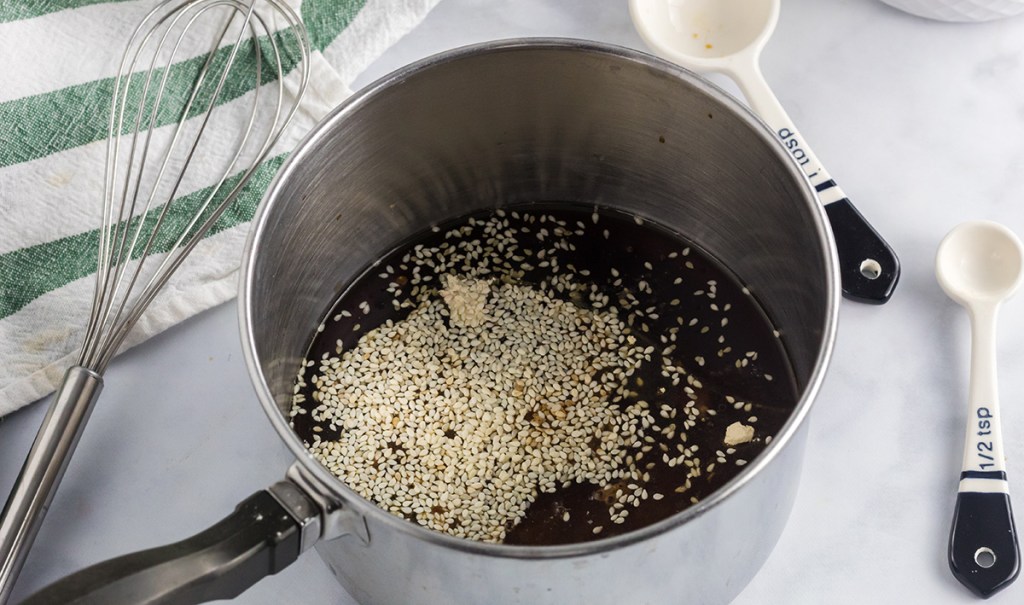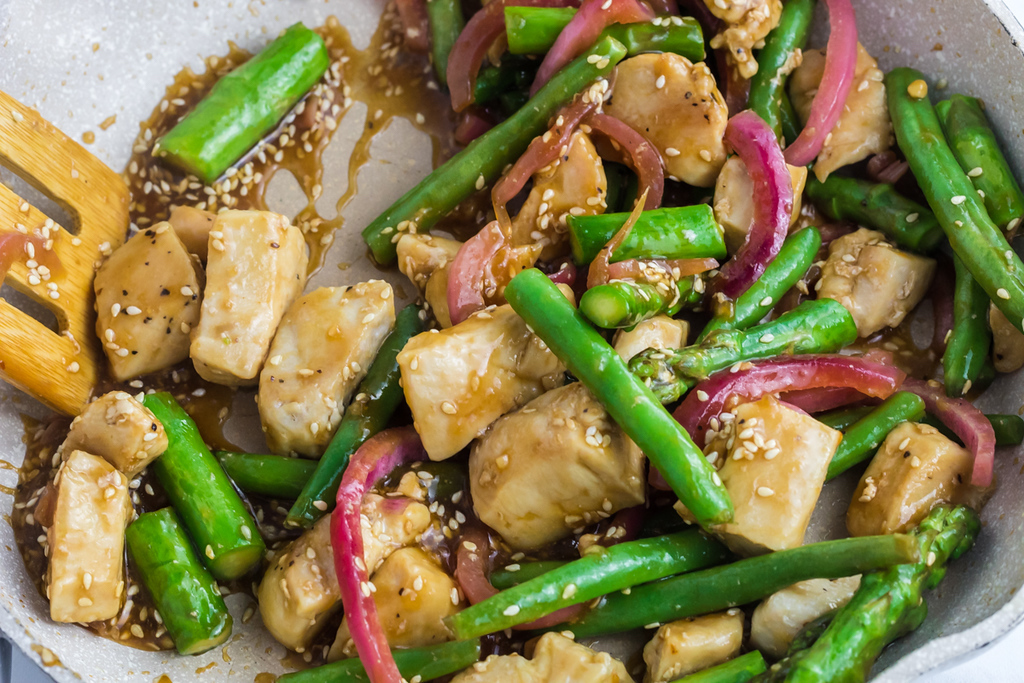 ---
Print
Keto Teriyaki Sauce
yield: 1 SERVINGS
prep time: 5 MINUTES
cook time: 8 MINUTES
total time: 13 MINUTES
This rich teriyaki sauce comes together in a cinch with fresh flavors of ginger and garlic with a touch of low-carb sweetness making it perfect for stir fry.
Ingredients
6 tablespoons water
2 tablespoons apple cider vinegar
1 teaspoon garlic powder
1 teaspoon ground ginger
2 teaspoons sesame seeds
1/2 teaspoon pepper
Directions
1
In a small saucepan, add all ingredients together and whisk over low to medium heat. Simmer for 6-8 minutes or until the Swerve granules have all dissolved.
2
Microwave instructions: If you choose to use a microwave cooking method, add all ingredients to a microwavable bowl and whisk together. Place in the microwave for 1 minute. Give the sauce a final whisk and you are ready to enjoy. The sauce will thicken once it reaches room temperature.
3
For the leftover sauce, pour into a glass jar and store it in the refrigerator for up to 4 days.
Nutrition Information
Yield: 1 1/2 cup, Serving Size: 1 tablespoon
Amount Per Serving: 8 Calories | 0.7g Fat | 1.3g Total Carbs | 0.1g Fiber | 1g Sugar Alcohol | 0.2g Protein | 0.2g Net Carbs
---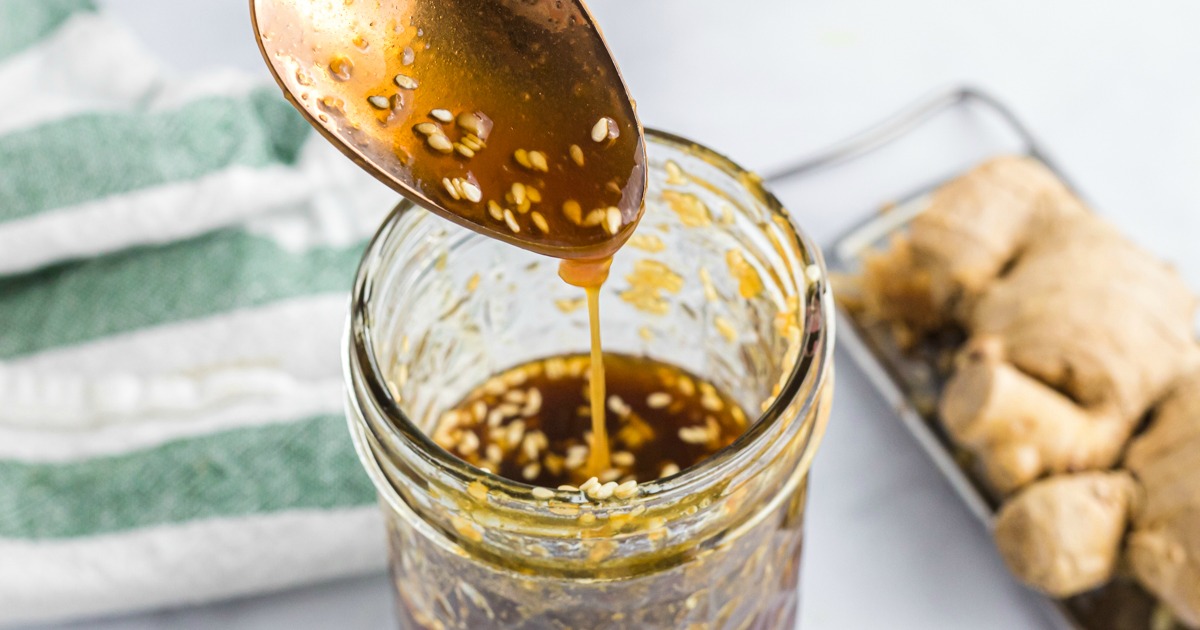 Hip recipe tips for this keto teriyaki stir fry sauce:
This keto teriyaki sauce will thicken up after refrigerating. To bring it back to a liquid viscosity, just warm it up in the microwave for 5-10 seconds, and it will be ready to be used again.
You can opt to skip the stovetop and make the sauce in the microwave. Just add ingredients to a small microwavable bowl and heat in the microwave for 1 minute.
Kick it up a notch! If you prefer to have a bit of spice in your sauce, add 1/4 or 1/2 tsp of red pepper chili flakes, depending on your heat preference.
Need an easy meal idea using this sauce? Sauté chicken thighs or breasts cut into cubes in the skillet with asparagus, green beans, and red onion. Then pour 1/4 cup of teriyaki sauce over and let simmer for 2 minutes. Delish!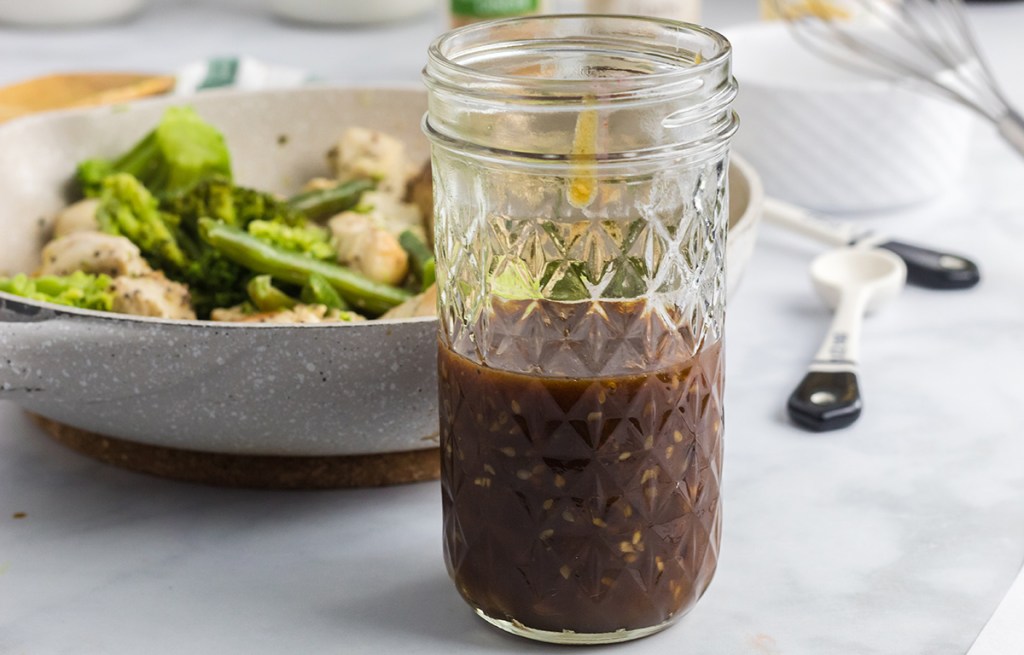 This keto teriyaki sauce is a little sweet, a little savory, and a whole lot delicious!
All of the rich flavors of the ginger and garlic really come from simmering on the stovetop—and they smell heavenly! After one taste, you'll be drizzling this keto stir fry sauce over just about anything!
---
Love teriyaki sauce with chicken and veggies? You have to try this Kung Pao Chicken!