Keto Strawberry Lemonade is the Perfect Sweet Summertime Drink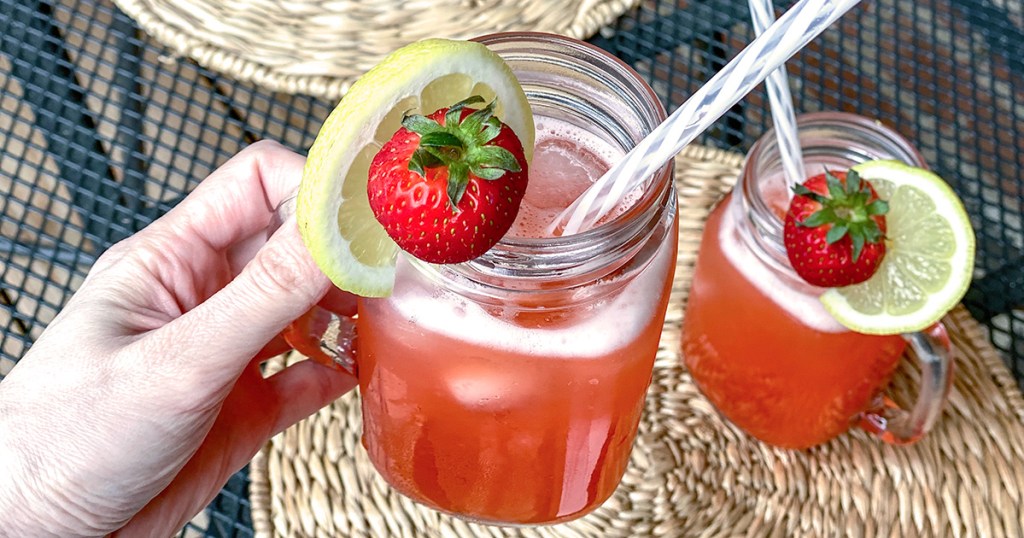 We're still on that strawberry train! 🍓
Strawberries and summer go together like peanut butter and chocolate, and we're so obsessed with them! You may have recently tried our keto strawberry banana smoothie, strawberry shortcake, strawberry cheesecake popsicles, or even our yummy cheesecake stuffed strawberries. Yes, we love all things strawberry! 😍
Today we're sharing a delicious keto strawberry lemonade drink that is not only refreshing, it's oh so keto-friendly, too! I was so excited about this yummy beverage that I even created a video for ya…
---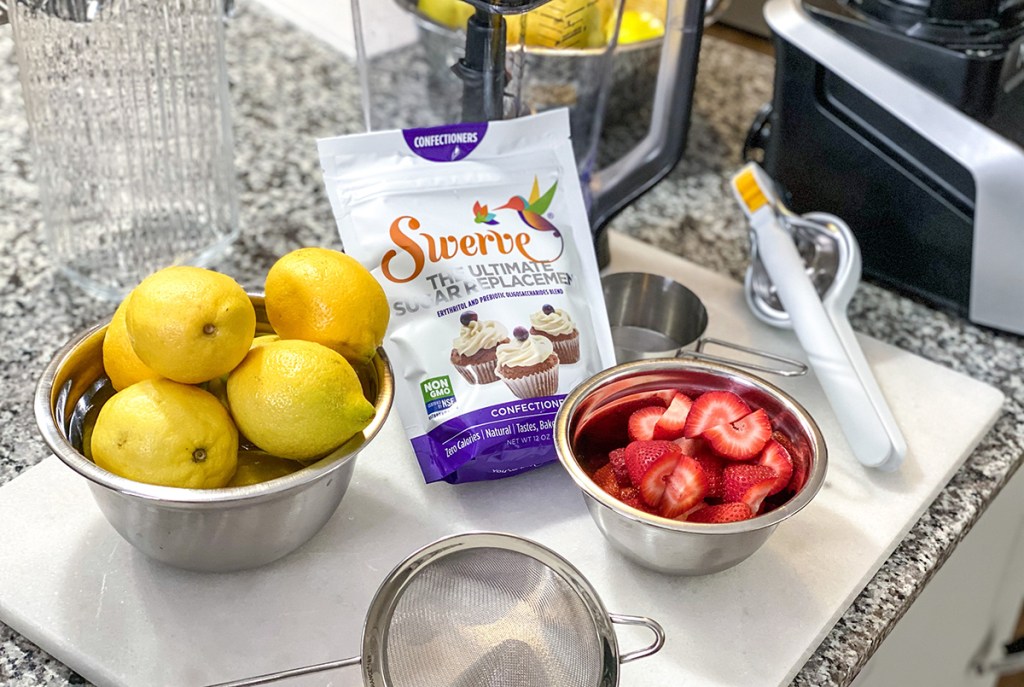 This drink recipe is so easy to make and uses keto-friendly fruits that are in season – strawberries and lemons!
I like to use Swerve confectioners sweetener when making this recipe as it dissolves so much easier than the granular version.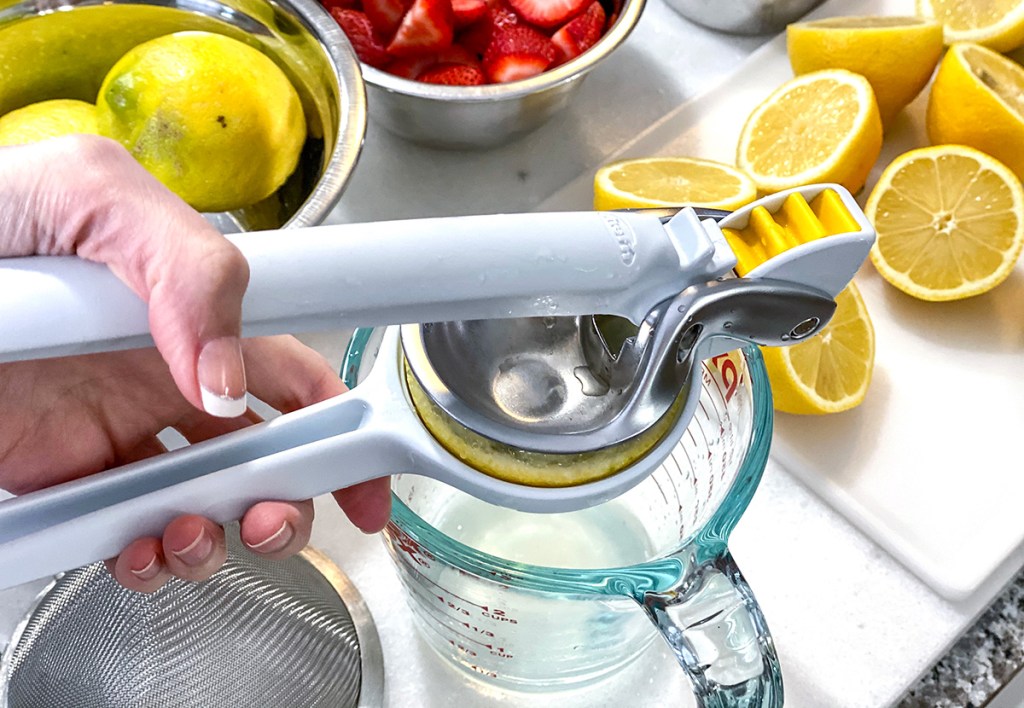 I love this Chef'n FreshForce Citrus Juicer! It's such a huge help when squeezing lemon or limes! Plus, when you're done using it you can throw it in the dishwasher for easy cleanup. 🙌🏻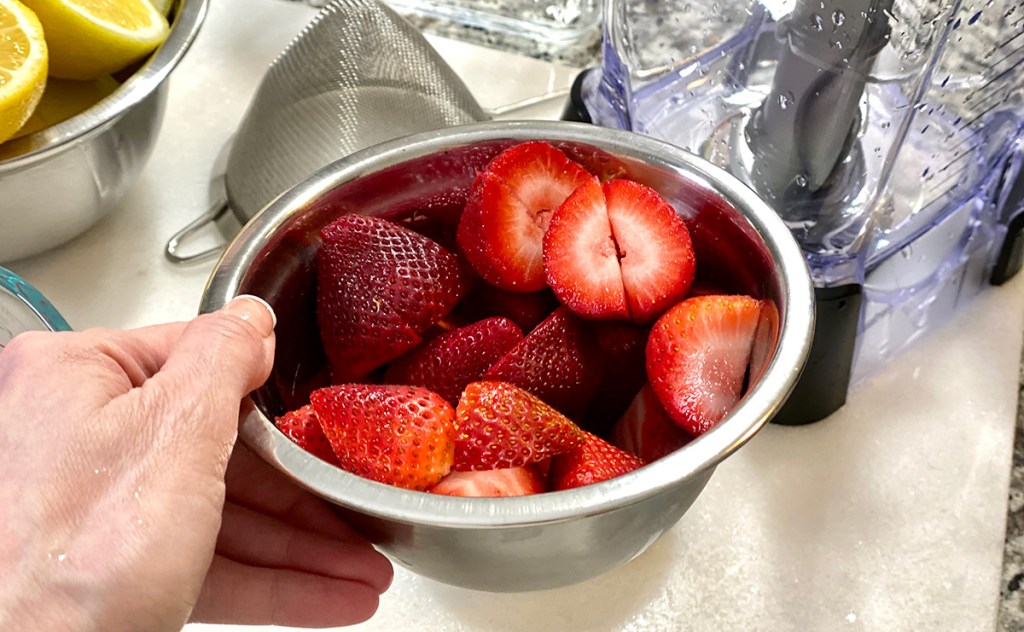 Here are a few recipe tips to keep in mind when making keto strawberry lemonade:
If you want to skip the boiling step, use warm water with the Swerve confectioners and whisk for about 5-6 minutes until the sweetener has completely dissolved.
Making it out of season? Thawed frozen strawberries will work just as well to get that berry flavor.
This recipe will yield about four glasses of strawberry lemonade, so double the batch if you're planning to make some for a larger group.
---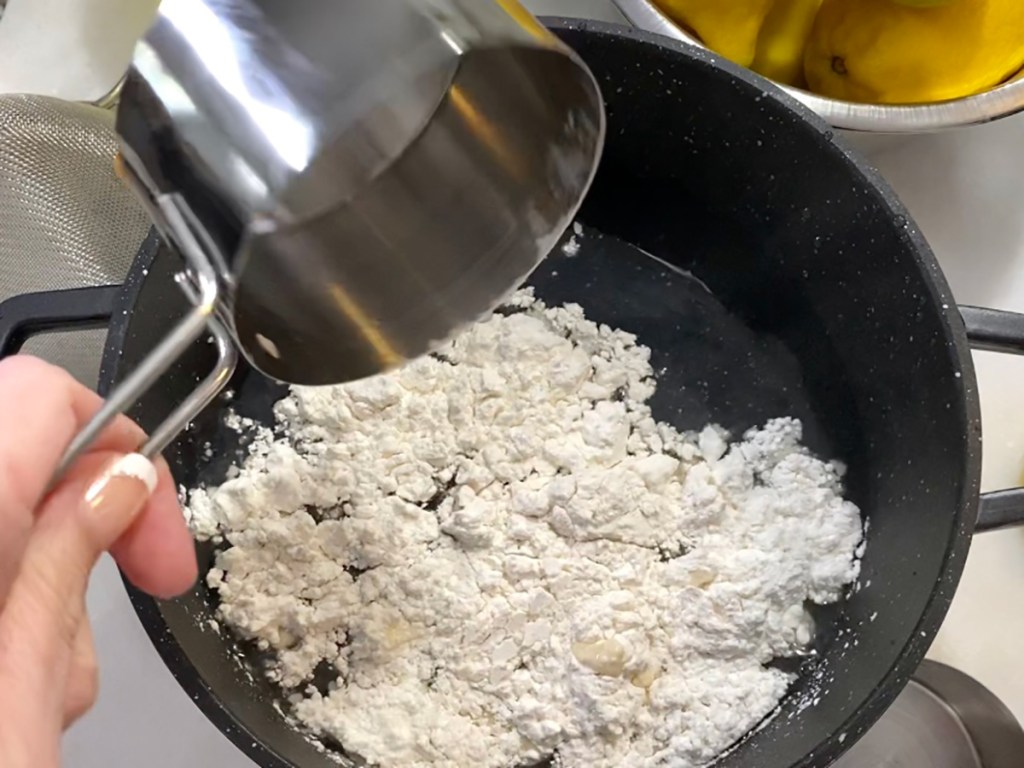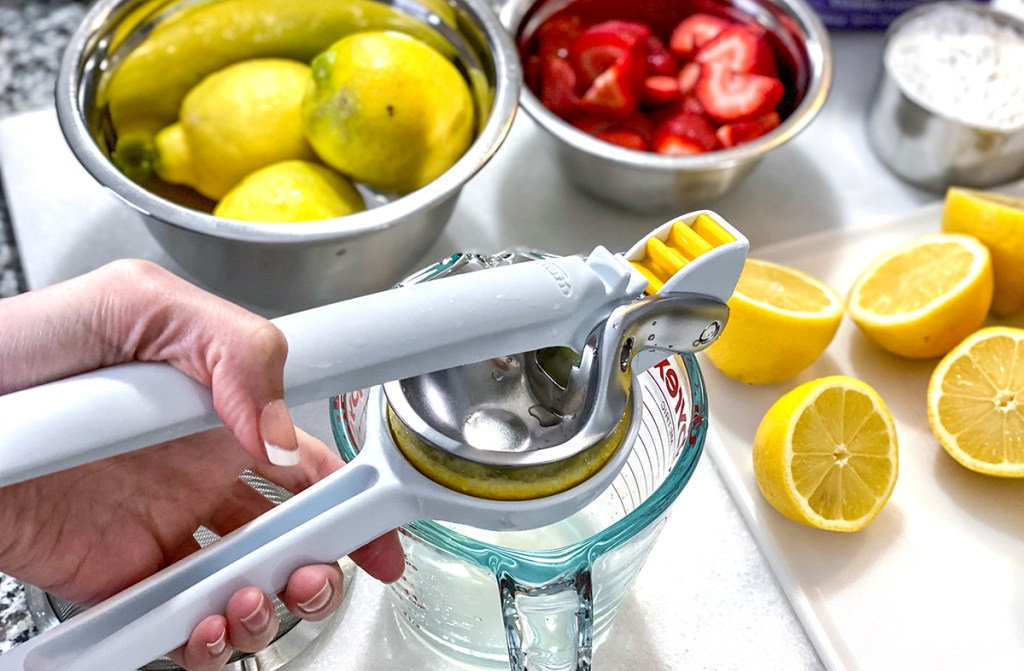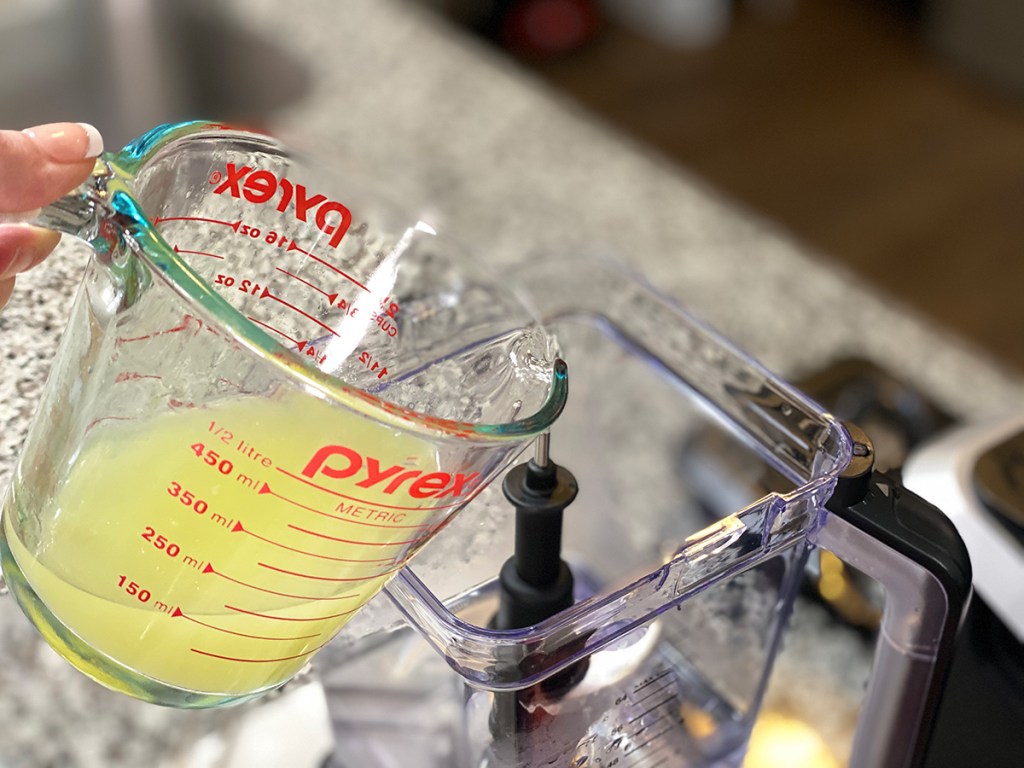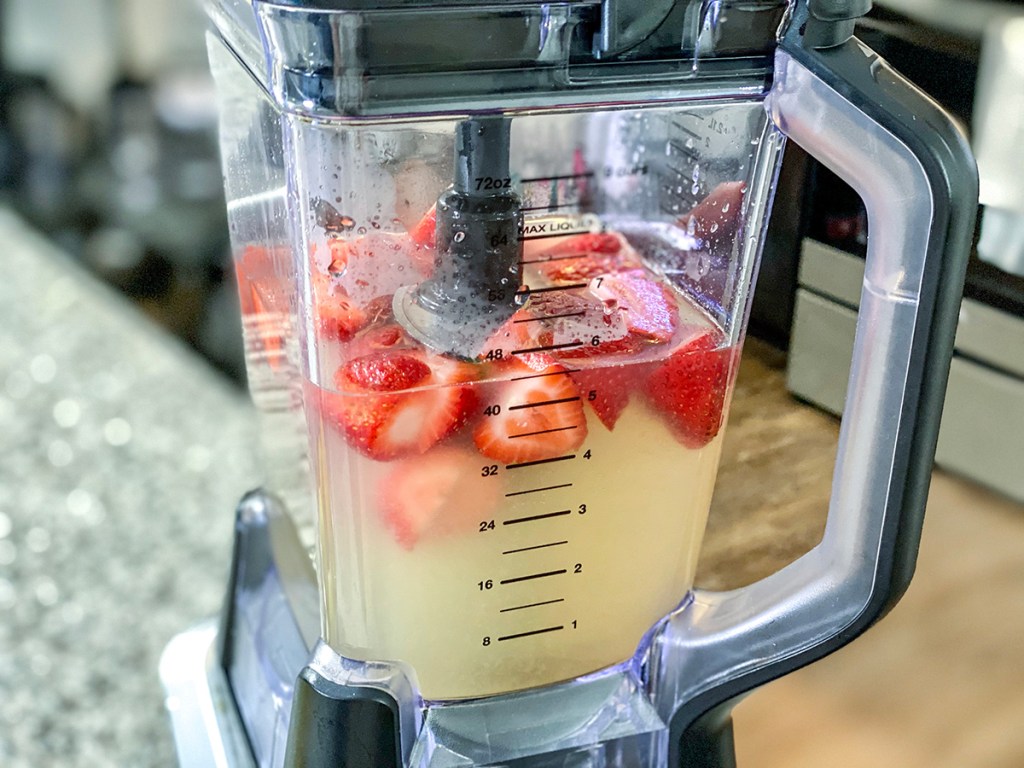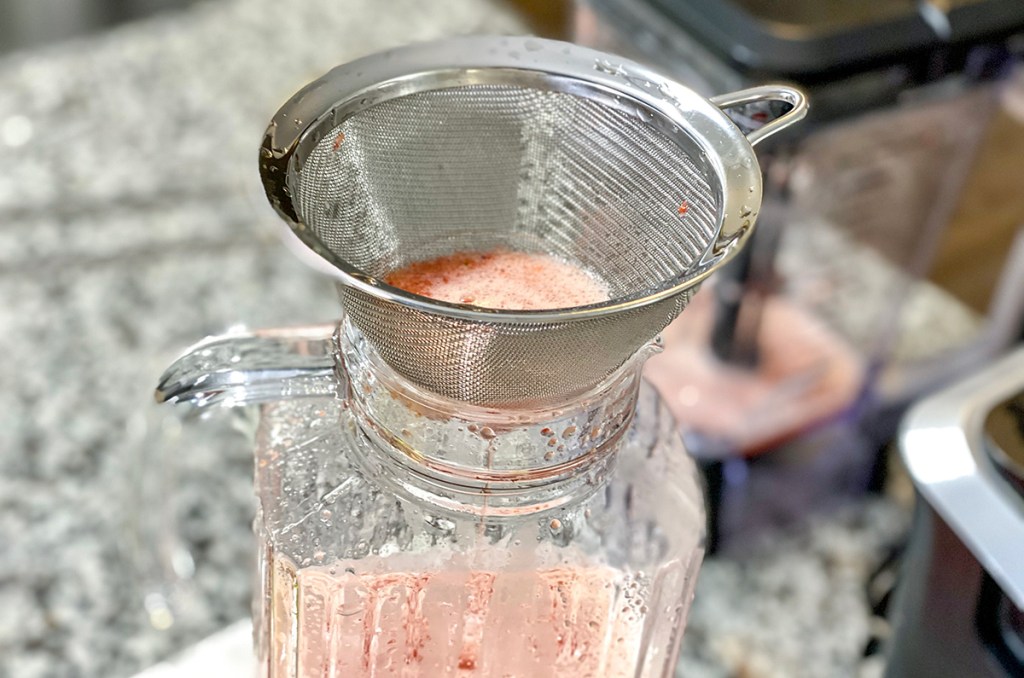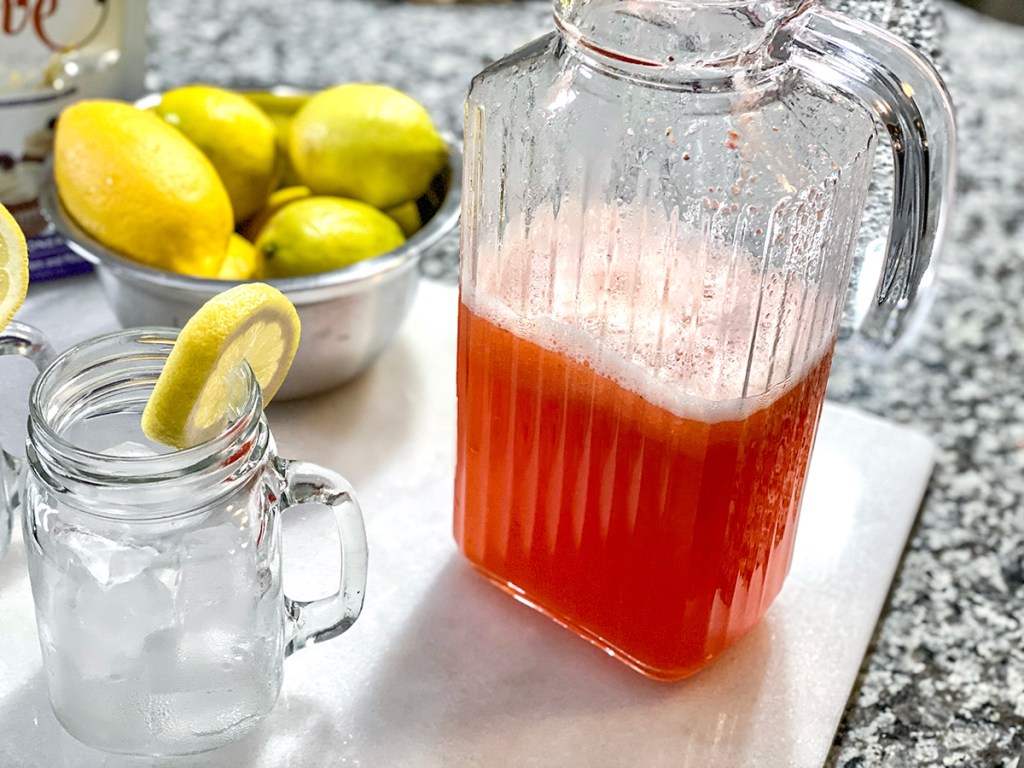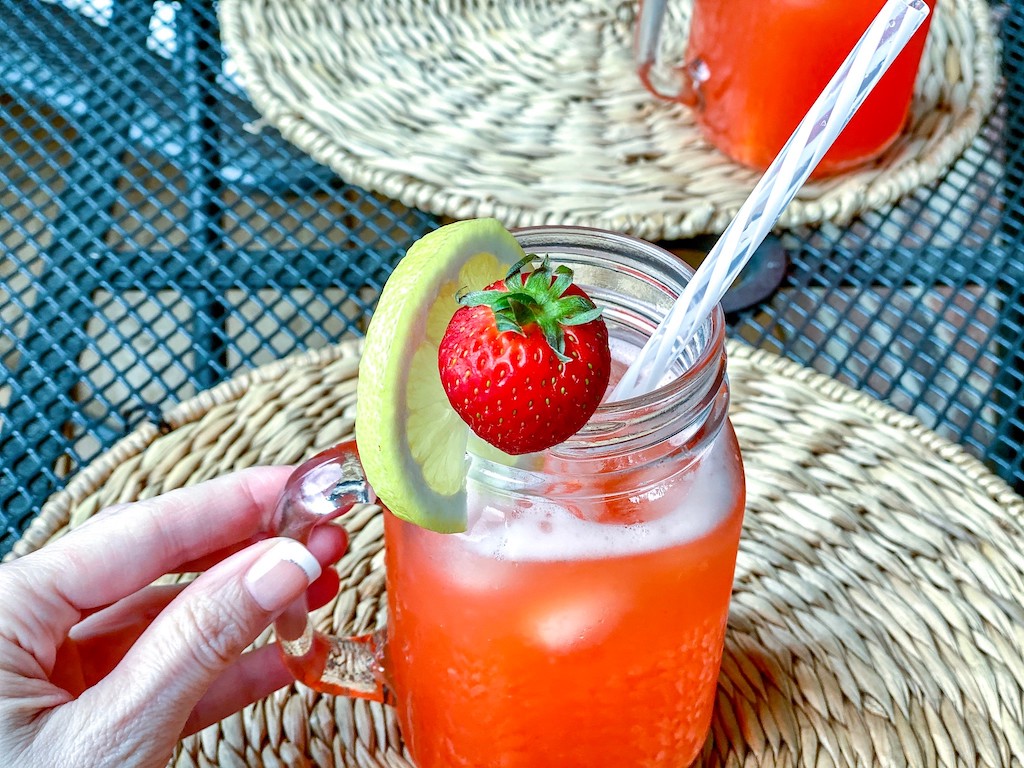 ---
Print
Keto Strawberry Lemonade
yield: 4 SERVINGS
prep time: 8 MINUTES
total time: 8 MINUTES
Our refreshing keto strawberry lemonade combines fresh citrus with sweet berries for a thirst-quenching summer drink.
Ingredients
1/2 cup sliced strawberries + extra for garnish
4 cups water
1/2 cup lemon juice (about 4 lemons) + wedges for garnish
2 cups ice
Directions
1
Wash and cut strawberries.
2
In a small saucepan, add water and Swerve sweetener. Heat over low/medium heat and stir until sweetener dissolves (about 3 – 4 minutes). Allow to cool.
3
Once the water mixture has cooled, add everything but ice to a blender. Add lid and blend for 30-45 seconds.
4
Pour over strainer, pressing down to extract liquid, then discard strawberry puree.
5
Add a half cup of ice to a glass. Pour 1 cup lemonade over ice and garnish with a strawberry slice and a lemon wedge. Enjoy!
Additional Notes
Don't be alarmed at the high carb count! Erythritol (the main ingredient in Swerve) does not affect blood sugar in the same way that regular carbs do, so we subtracted from the total carb count. You'll see that the net carbs are much lower once you remove the sugar alcohols.
Nutrition Information
Yield: 4, Serving Size: 1 cup
Amount Per Serving: 15 Calories | 0g Fat | 22g Total Carbs | 1g Fiber | 18g Sugar Alcohol | 0g Protein | 3g Net Carbs
---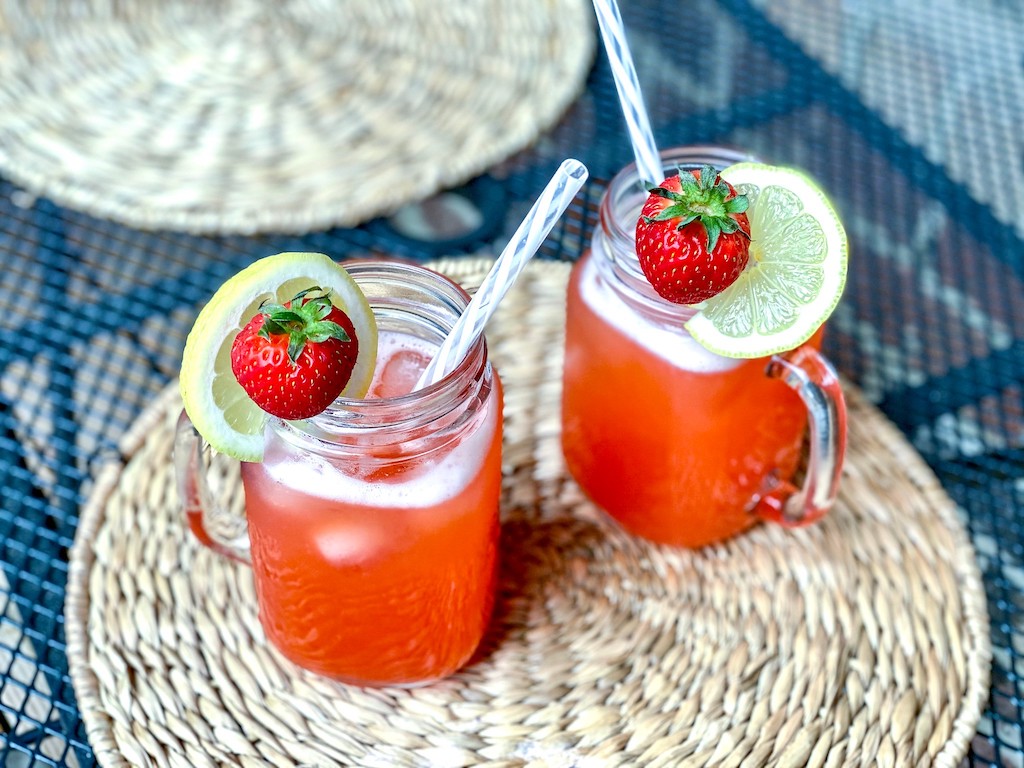 Sweet and simple to make!
Strawberries are my favorite summer flavor and this recipe has summer written all over it! I love the tartness of the lemonade with the sweet strawberries! Such a perfect pair!
---
Love strawberries? Then you'll devour this keto strawberry shortcake.