Easy Keto Naan Bread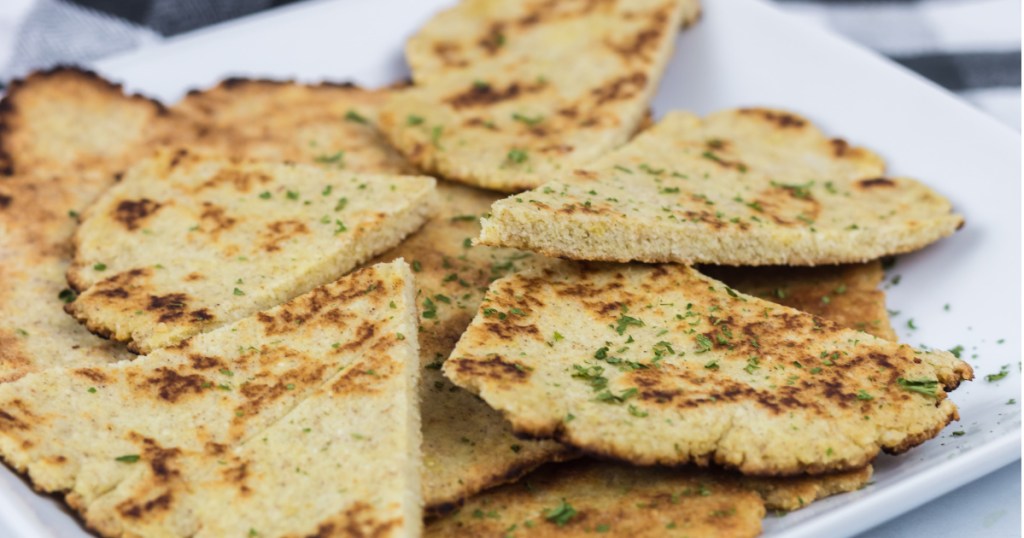 Bread on keto is possible! 🙌

As a lover of bread, I know it's hard to replace on keto. Since I've been on a naan kick lately, and wanted to find a way to enjoy naan bread without all the carbs, I set out to create a keto-fied naan bread… and I've done it! Aside from enjoying on its own, keto naan bread can be used for keto sandwiches or even keto pizza!
Not sure what Naan bread is? It's basically an Indian-inspired flat bread.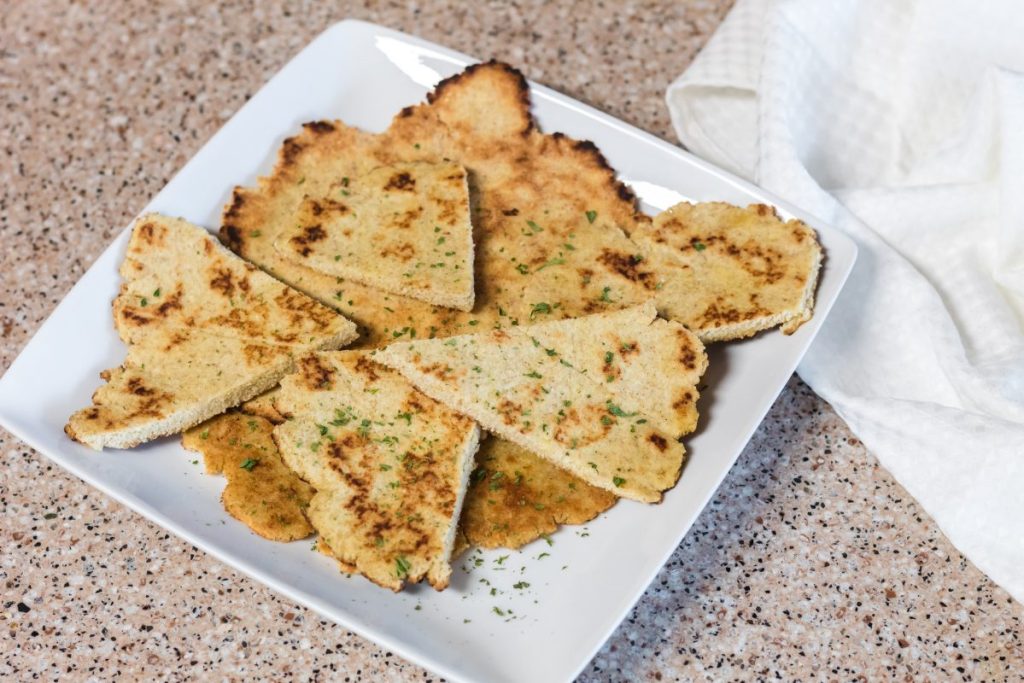 I had two goals in mind when developing the recipe for keto naan bread: make it scrumptious and make it simple. Imagine my surprise and delight when it also turned out to be only 2g net carbs per serving, making have a second slice a no-brainer!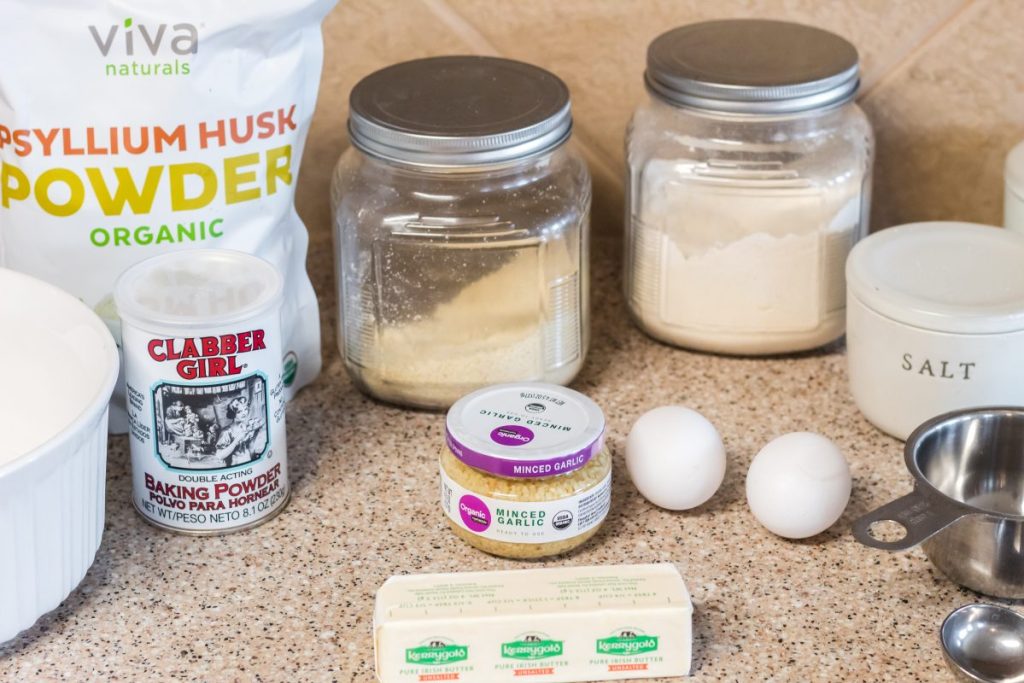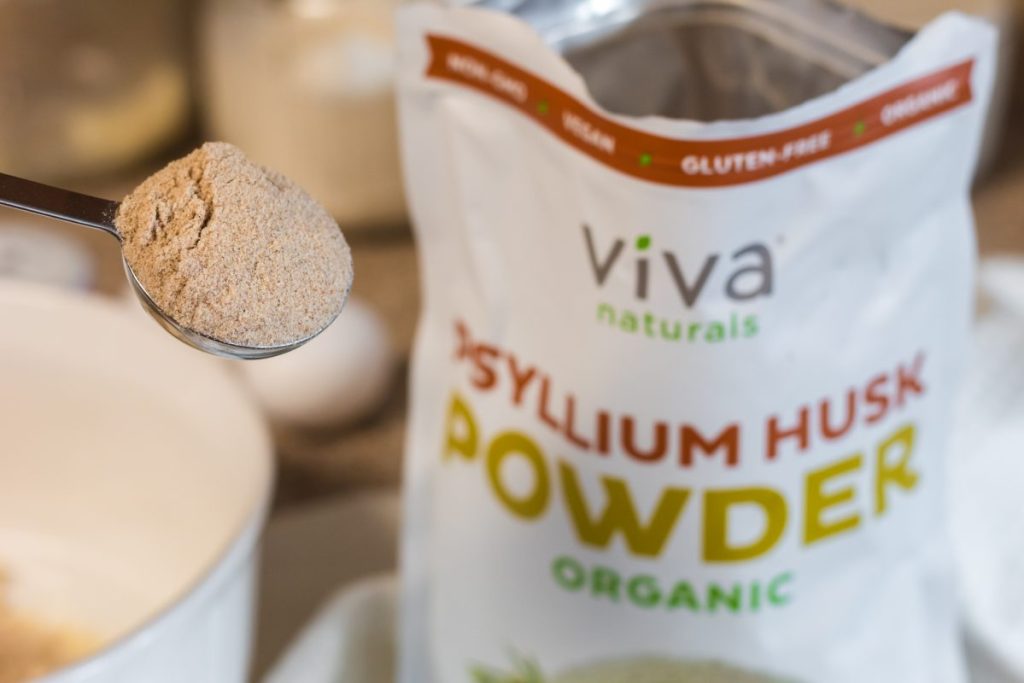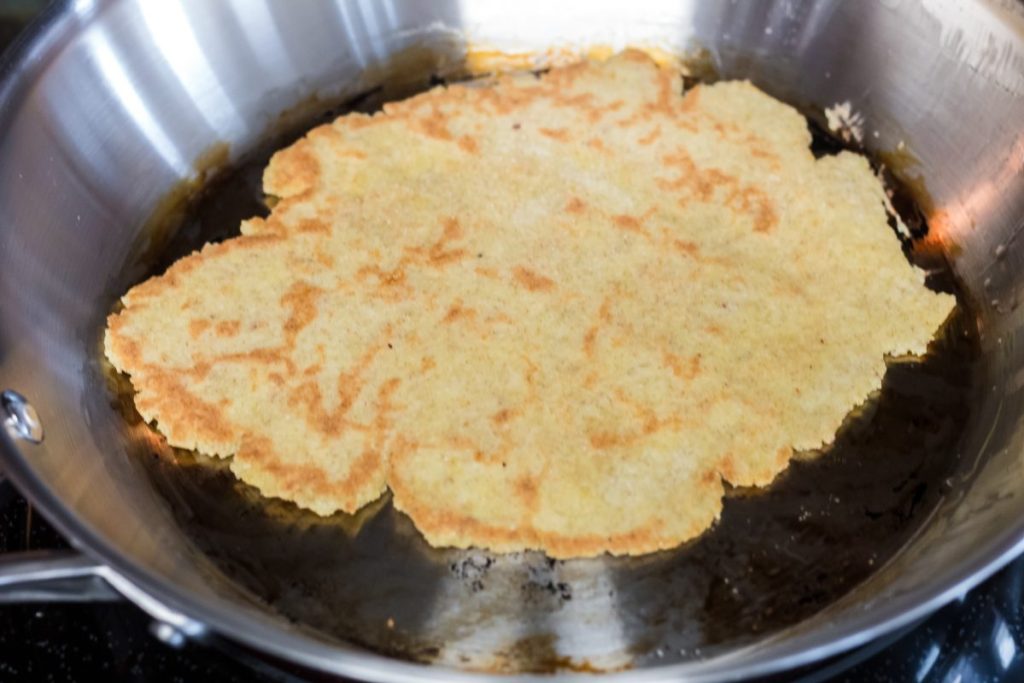 ---
Print
Easy Keto Naan Bread
yield: 3 SERVINGS
prep time: 20 MINUTES
cook time: 2 MINUTES
total time: 22 MINUTES
This Indian-inspired flat bread can be enjoyed on its own or as the base for your favorite keto sandwiches and pizzas.
Ingredients
1 cup almond flour
3 tablespoons coconut flour
1/2 teaspoon baking powder
1/2 teaspoon baking soda
pinch of salt
2 eggs
1 tablespoon butter, melted
2 tablespoon water
Directions
1
In a large bowl, whisk together the dry ingredients.
2
Stir in melted butter, eggs, and water, mixing until the dough has formed.
3
Divide the dough into 3 dough balls and place in the refrigerator for 20 minutes to chill.
4
To prevent sticking (which can easily happen), be sure to lightly dust a piece of parchment paper with almond flour, then place the dough ball in the center, and lightly dust again with almond flour, placing another piece of parchment on top. Roll out until you have created a dough circle about 1/4" thin.
5
If you're wanting to season your naan bread, add your favorite seasonings over the dough circle.
6
In a large skillet over low-medium heat, add 1 tablespoon of olive oil. Once heated, place dough on the skillet. Cook each side for about 1 minute.
Nutrition Information
Yield: 3 naan bread, Serving Size: 1 naan bread
Amount Per Serving: 179 Calories | 13g Fat | 10g Total Carbs | 8g Fiber | 0g Sugar Alcohol | 7g Protein | 2g Net Carbs
---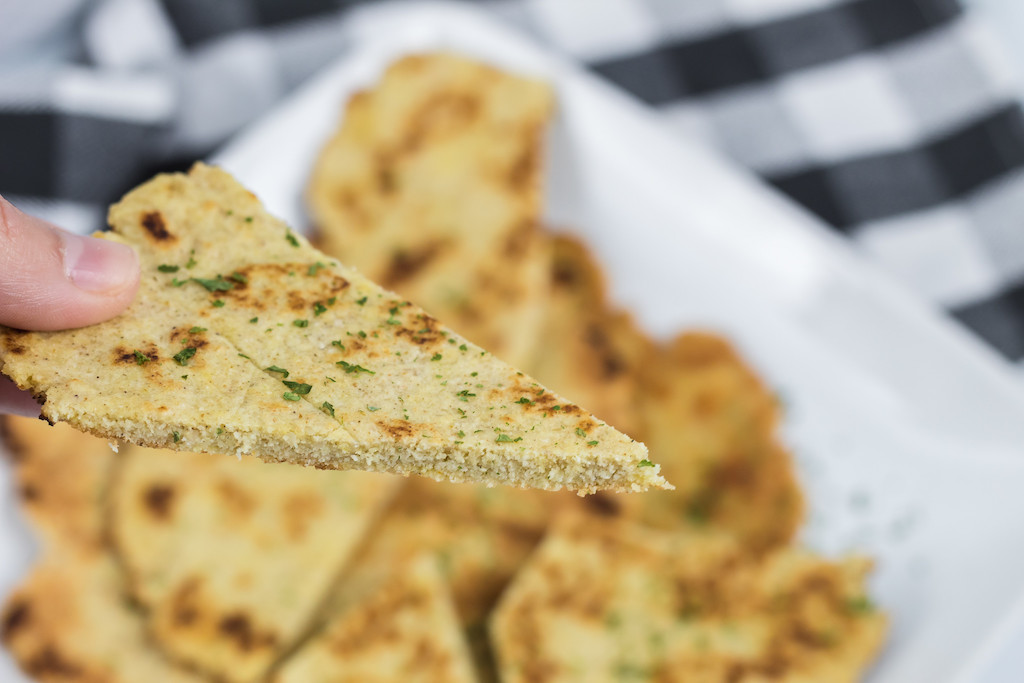 Here are my top tips when making this keto naan bread recipe:
This is a simple starter recipe for keto naan bread, but you can definitely make it your own. We add garlic and parsley to ours for keto garlic bread to serve alongside spaghetti squash — Yum! You can add any spice or cheese topping you prefer.
Avoid any dough sticking on your countertops by placing parchment paper down before rolling out the dough. I also recommend you go a step further and dust the parchment paper with a little bit of almond flour. You could also oil the parchment paper to help prevent the dough from sticking too.
Make the dough ahead of time and freeze the dough balls for later. When you're ready to make keto naan bread, pull the dough out from the freezer, let it thaw, and then roll it out.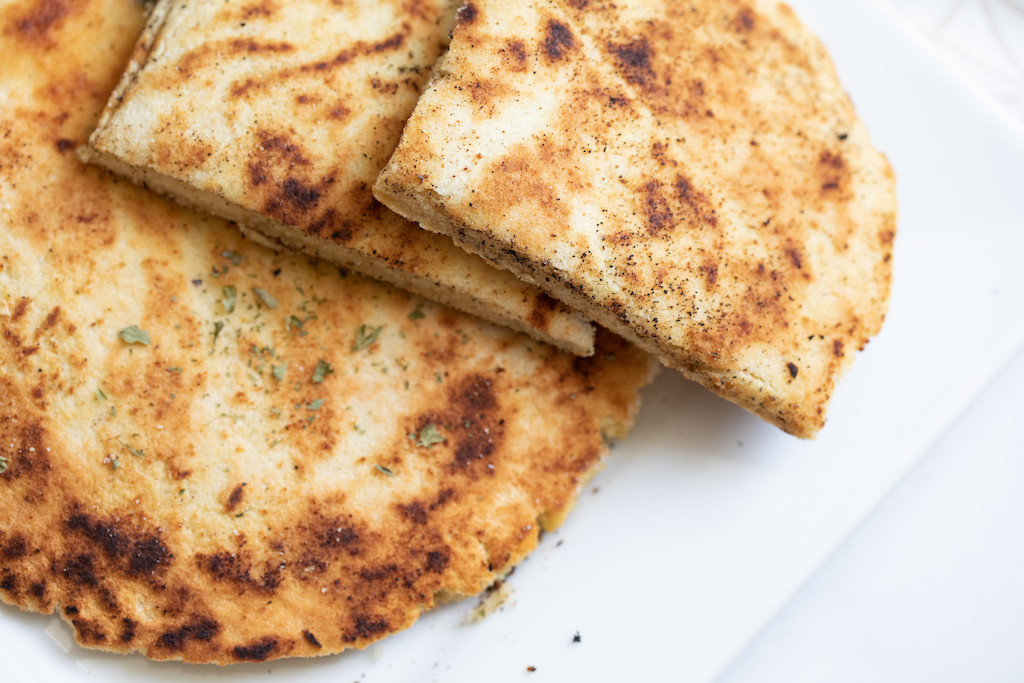 This keto bread is so satisfying, I have already made two extra batches stored away in the freezer so I can pull a few out for our next meal. Hope you love this recipe as much as I do!
---
Love keto bread? Try out our keto buns for the perfect burger.