Easy Keto Ground Beef Stroganoff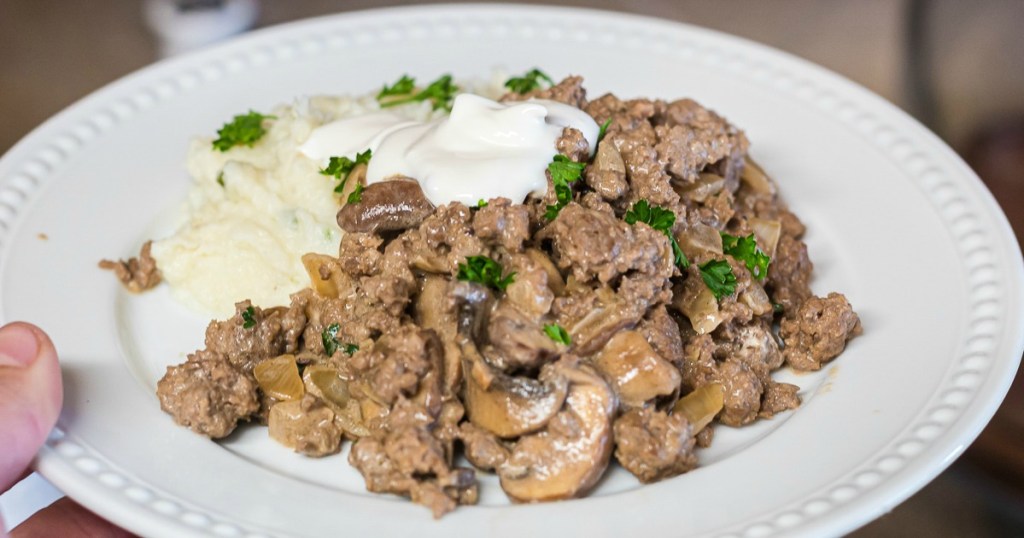 Looking for the perfect keto dinner idea?
Look no further than this easy keto meal the whole family will love. Ever get in a rut with ground beef and make the same recipe over and over again? This keto beef stroganoff is a rich and creamy comfort food winner that's also super easy to make!
Beef stroganoff is normally served with strips of steak, but I opted to use ground beef instead which cuts both the price and time spent in the kitchen in half!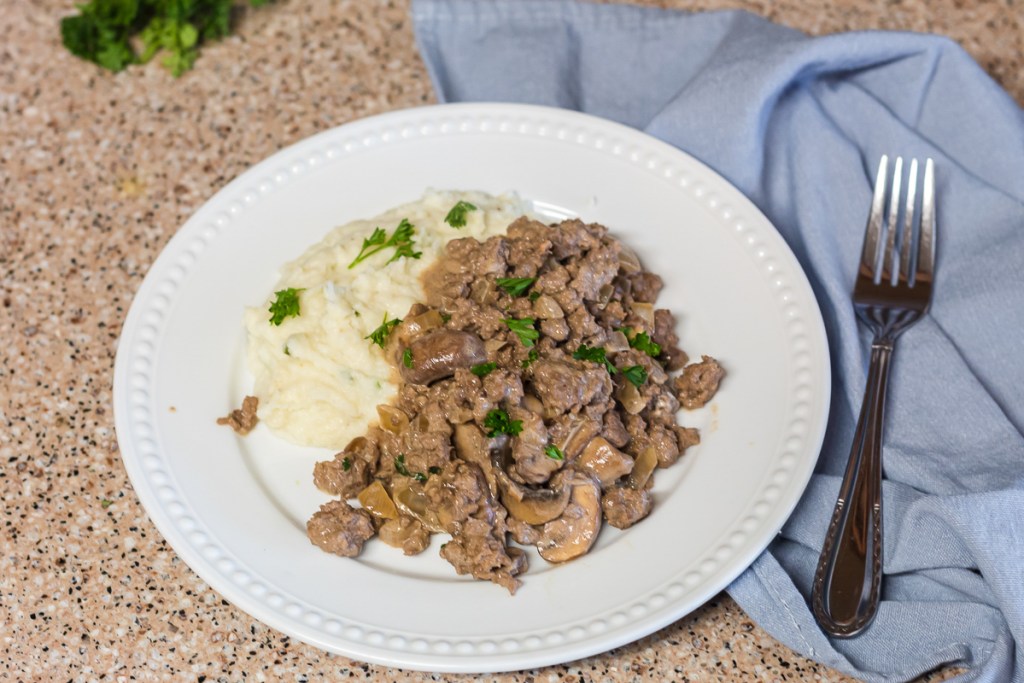 This makes a great weeknight dinner as you can have it on the table in 30 minutes or less.
HIP TIPS:
Only use 1/2 cup of beef broth as this keto dish will not thicken as much as the classic stroganoff.
If you have leftovers, you can refrigerate up to 3 days in an airtight container.
Adding Apple Cider Vinegar brings this dish to the next level. The punch ACV brings to this dish is one of a kind.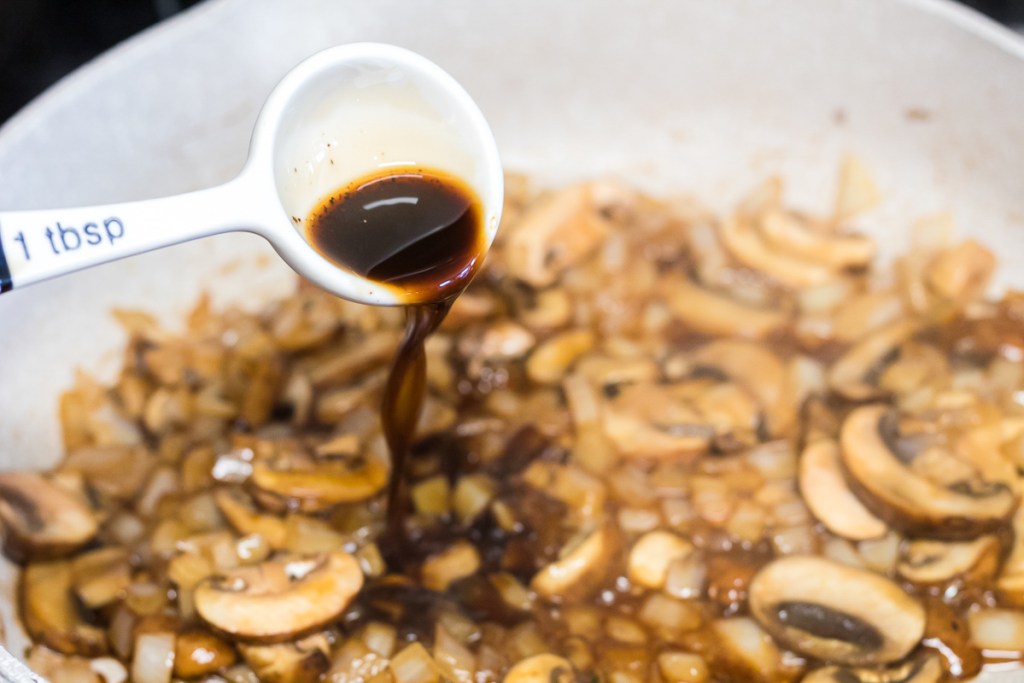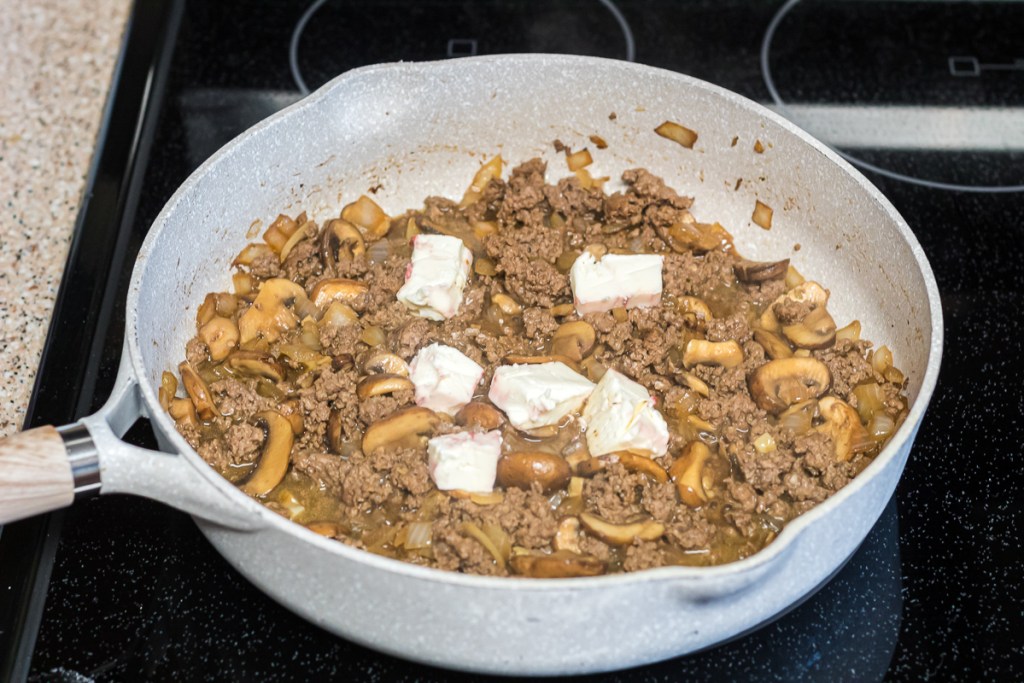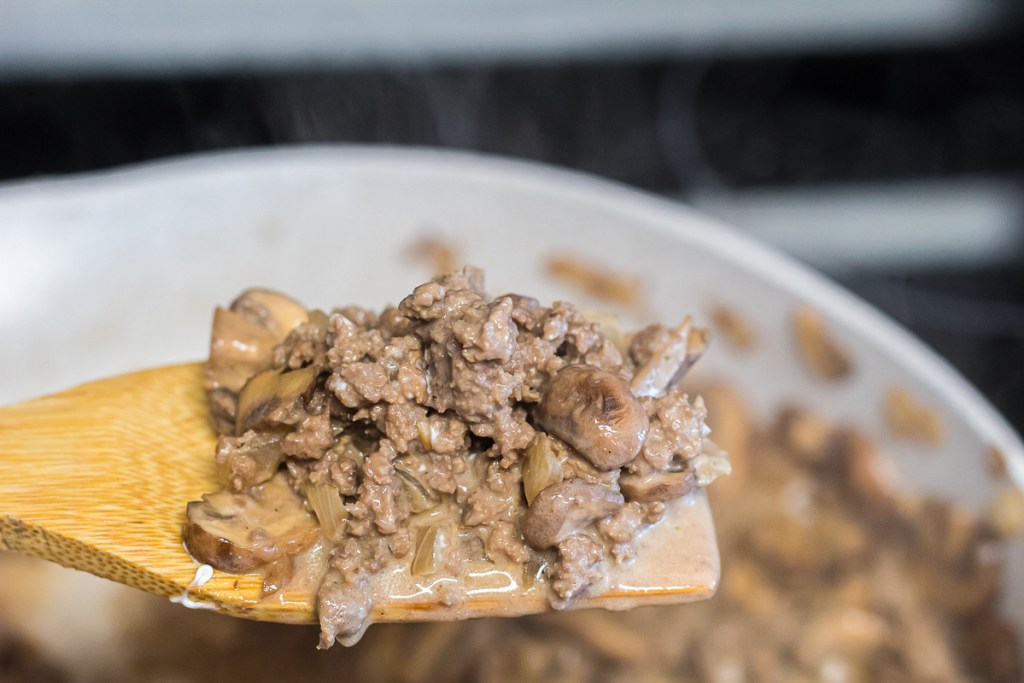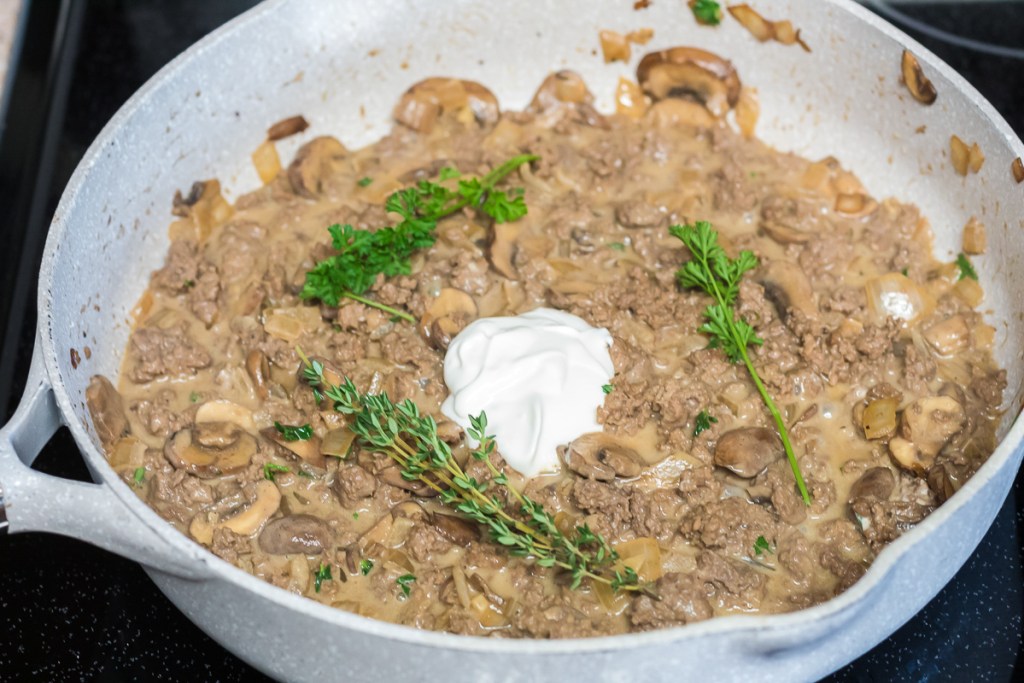 ---
Print
Keto Ground Beef Stroganoff
yield: 4 SERVINGS
prep time: 5 MINUTES
cook time: 25 MINUTES
total time: 30 MINUTES
This stroganoff is a rich and creamy comfort food winner, plus it's easy to make in 30 minutes or less!
Ingredients
1 lb. ground beef
8 oz. sliced mushrooms
1 medium onion, diced
1 garlic clove, minced
1 beef bouillon cube
1 tablespoon apple cider vinegar
1 tablespoon worcestershire sauce
1/2 cup beef broth
1 tablespoon chopped parsley
1/2 teaspoon salt
1/2 teaspoon pepper
1 teaspoon fresh thyme
3 tablespoons cream cheese
1 tablespoon sour cream
Directions
1
In a large skillet over medium heat, add 2 tablespoons of butter and minced garlic, let the butter simmer.  Add in ground beef and cook completely. Drain and set aside.
2
In the same skillet, saute 1 tablespoon of butter, mushrooms, diced onions, and beef bouillon cube. Saute until mushrooms are tender. This will take about 5 minutes.
3
After mushrooms and onions are sauteed, lower heat to low and add in Worcestershire, apple cider vinegar, beef broth and stir. Add in cooked ground beef and simmer for 5 minutes.
4
Add in cream cheese, sour cream, and herbs and let the dish simmer for the remaining 10 minutes.
5
Serve over mashed cauliflower or cauliflower rice. Enjoy!
Nutrition Information
Yield: 4, Serving Size: 1
Amount Per Serving: 283 Calories | 17 Fat | 7 Total Carbs | 2 Fiber | 0 Sugar Alcohol | 24 Protein | 5 Net Carbs
---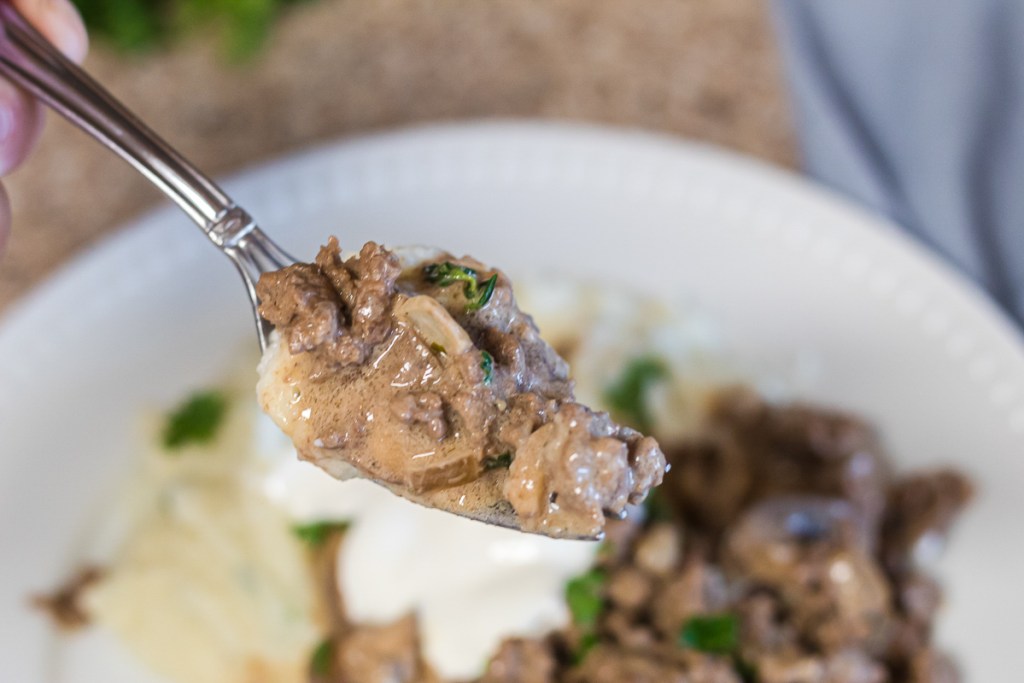 This recipe is perfect for either a quick weeknight dinner or if you're having guests over. Everyone will be sure to ask for the recipe.
---
Looking for another ground beef recipe? Try our Keto Tex Mex Hamburger Casserole!