The Easiest Keto Ravioli You'll Ever Make (And It's So Good!)
If you miss pasta on the keto diet, this keto ravioli is for you!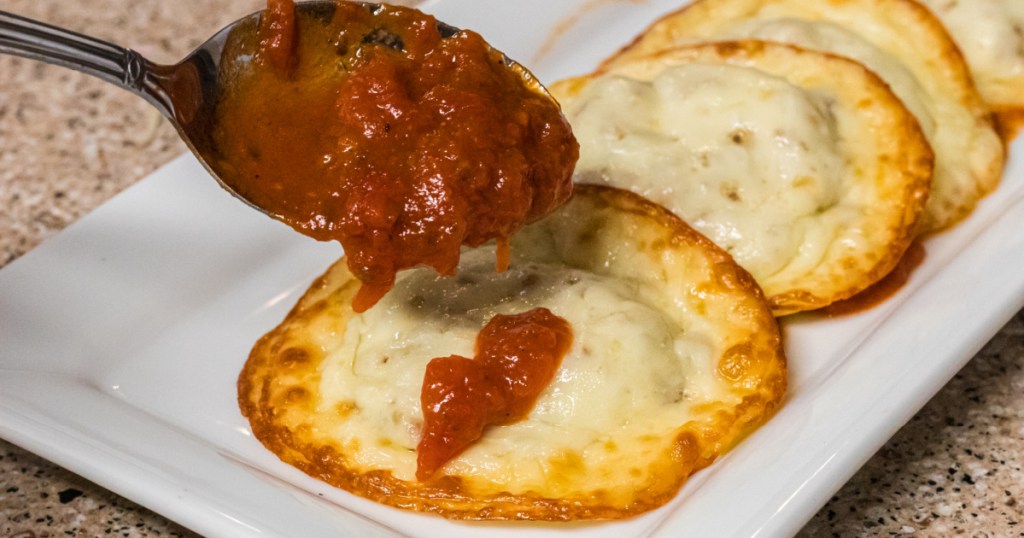 Ravioli without the pasta! Say what?! 😯
Oh, keto, I love you so, but sometimes I really do miss pasta. Even though there are more and more keto pasta alternatives launching, they don't always quite hit the spot. And that's where our easy peasy keto ravioli recipe comes in…
In the video above, Collin shows just how easy it truly is to make this keto ravioli!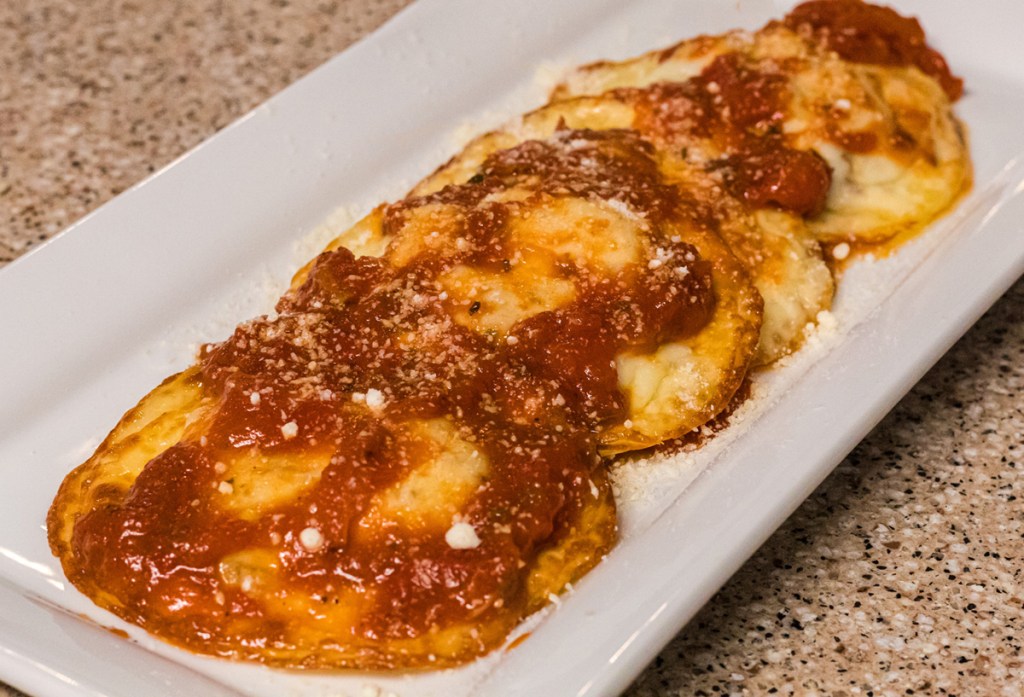 This delicious low-carb dish has all the ravioli flavor you love without all the added carbs. My family practically asks me to make this meal every day, it's THAT good! 😋
What's more impressive is the minimal ingredients list required to make keto ravioli. The "pasta" portion is simply slices of provolone cheese with some jazzed-up Italian sausage in the middle, topped with Rao's marinara.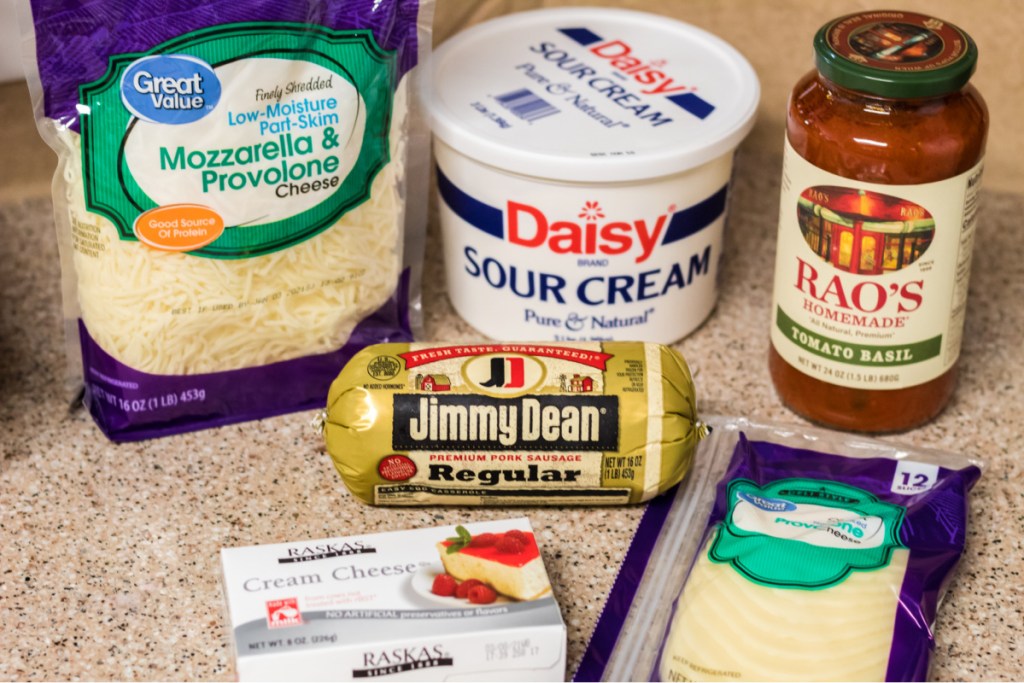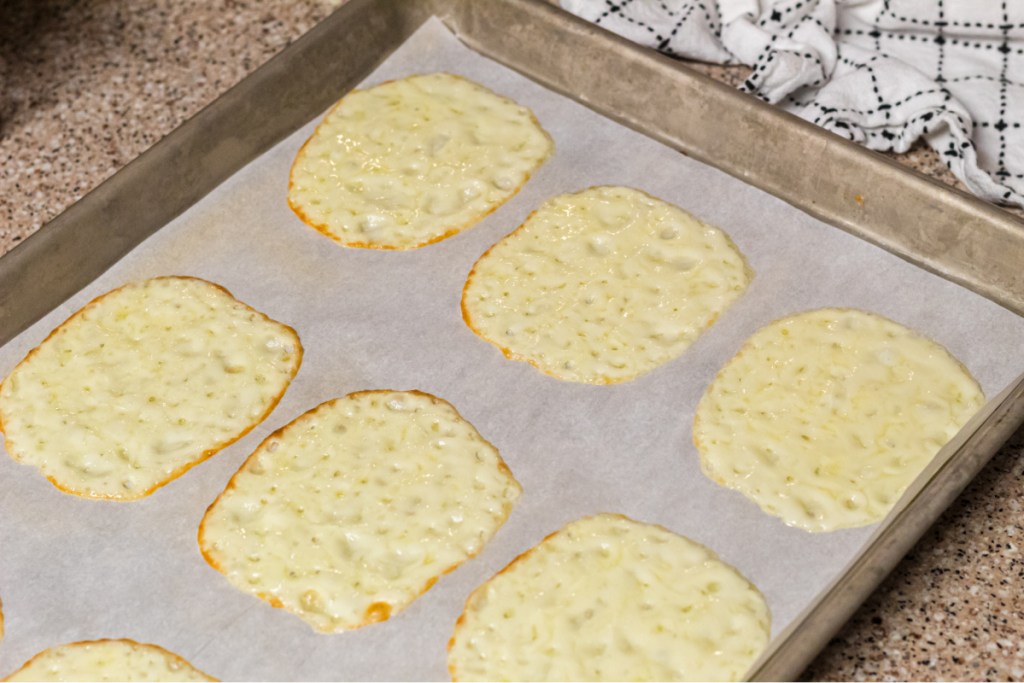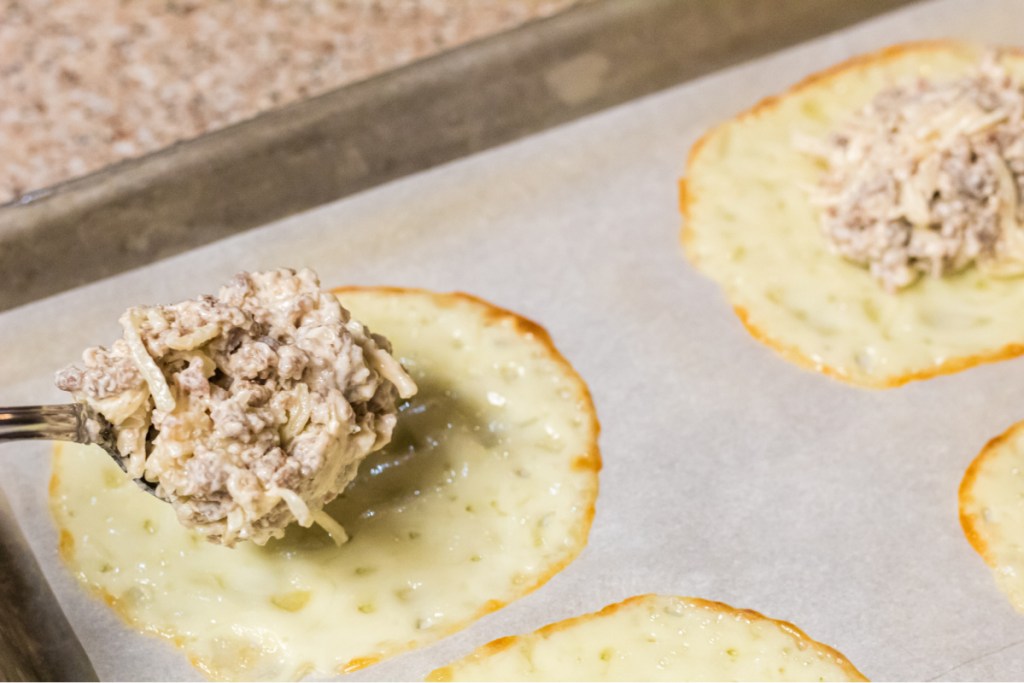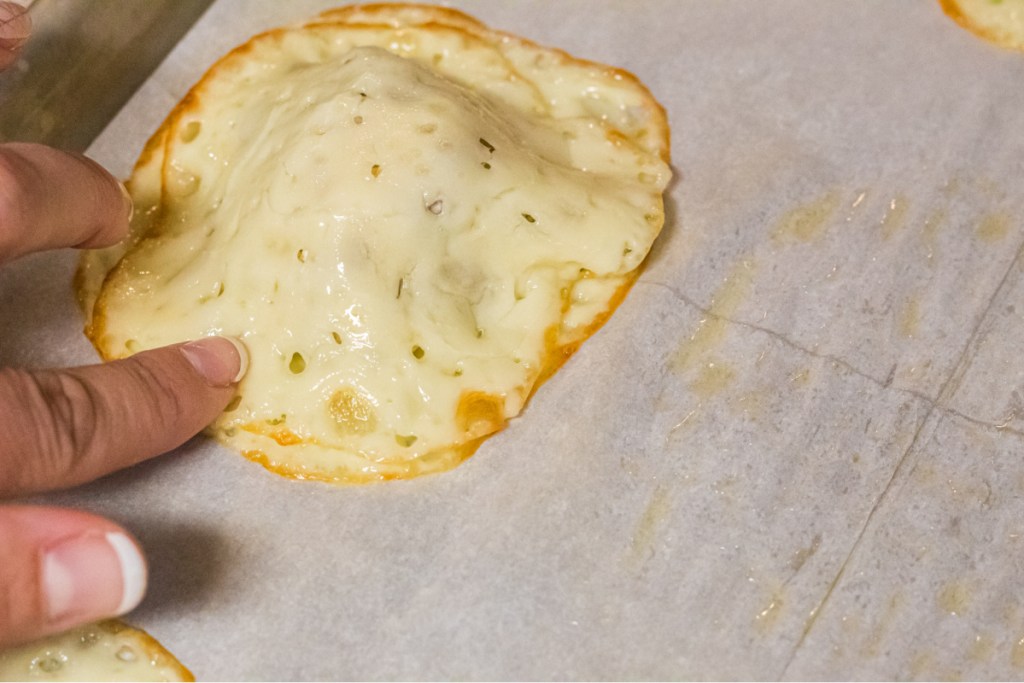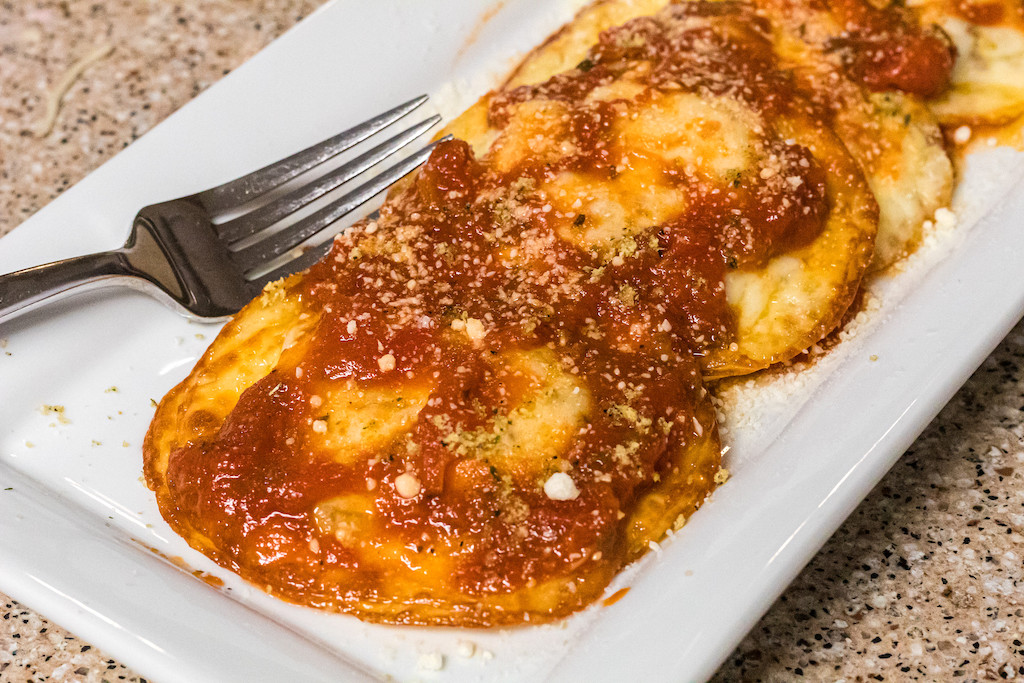 ---
yield: 6 SERVINGS
prep time: 15 MINUTES
cook time: 4 MINUTES
total time: 19 MINUTES
Delicious low-carb ravioli made with provolone cheese in place of traditional pasta.
Ingredients
24 slices provolone cheese
1 pound Italian ground sausage, cooked and drained
2 tablespoons cream cheese
2 tablespoons sour cream
1 cup mozzarella cheese, shredded
Directions
1
Preheat the oven to 350 degrees.
2
Line a baking sheet (or multiple baking sheets) with parchment paper. Add the 24 slices of provolone cheese to the baking sheet or sheets (depending on how large your baking sheets are) leaving space in between each piece and setting aside.
3
In a small bowl, mix together cooked ground Italian sausage, cream cheese, sour cream, and shredded cheese and set aside.
4
Place the baking sheet in the oven for 3 minutes or until the cheese starts to bubble and turn golden brown around the edges. Remove the baking sheet from the oven and let it cool for 3-5 minutes. You may have to do this in stages if you're using more than one baking sheet.
5
Add a scoop of Italian sausage filling to the middle of 12 of the cheese slices. Place the remaining 12 slices of melted provolone on top, lifting gently with a spatula.
6
Once placed, press down to seal the edges of the provolone cheese.
7
Turn the oven to broil and place the baking sheet back in the oven again. Keep an eye on the ravioli, you will only want these in for 30 seconds or so, just enough to heat the top slice to really seal the edges.
8
Remove ravioli from the oven and let cool for a few minutes before plating. Serve with your favorite keto marinara sauce and parmesan or pecorino romano cheese. Enjoy!
Nutrition Information
Yield: 12 raviolis, Serving Size: 2 ravioli with sauce
Amount Per Serving: 592 Calories | 48g Fat | 3.5g Total Carbs | 0.2g Fiber | 1.6g Sugar | 35.8g Protein | 3.7g Net Carbs
---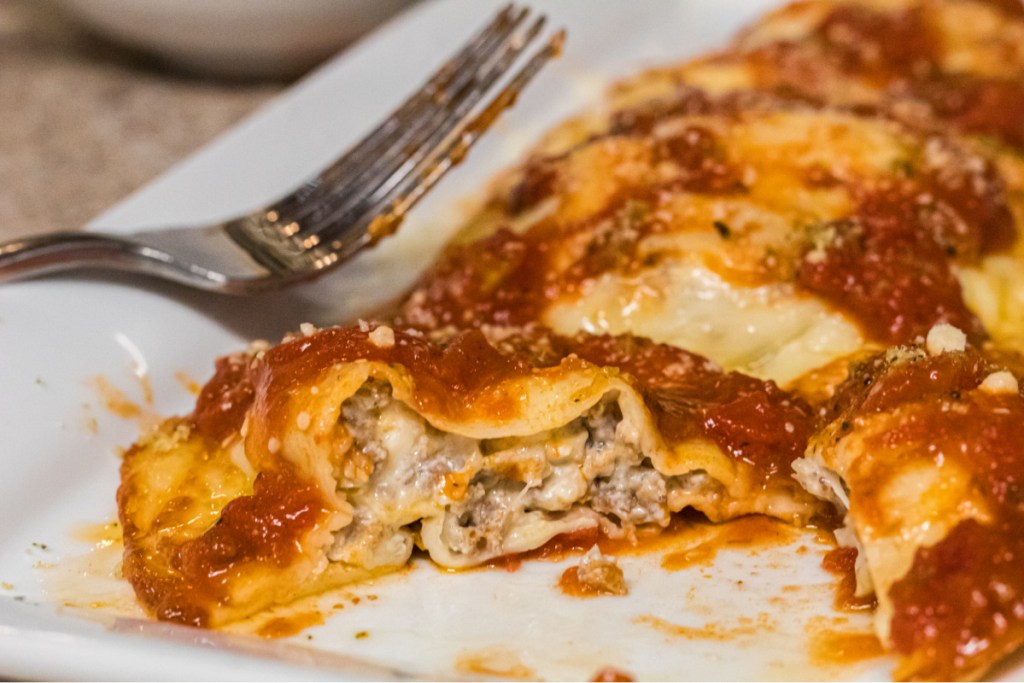 Hip tips for making our easy keto ravioli:
This can get a little sticky so it's best to line your baking sheet with parchment paper to keep the ravioli from sticking.
Is provolone cheese not your favorite? Give this recipe a try with other sliced cheese such as Swiss, or Pepper Jack for a spicer ravioli.
Hip2Keto Nicole shared a great idea to reduce the size and make the "binding" process easier. Put a slightly smaller portion of sausage filling on one side of the melted cheese slice, fold the other side over and seal, and you'll have a pierogi size/style ravioli!
Pasta night is back on, even in a keto household!
We're so impressed with this keto ravioli hack, and who could say no to a dish with so much cheese!? 🧀 Even your non-keto friends and family will be sneaking away to grab a few more while you're not looking.
I hope that your entire family loves this delicious keto ravioli recipe as much as mine did. Enjoy!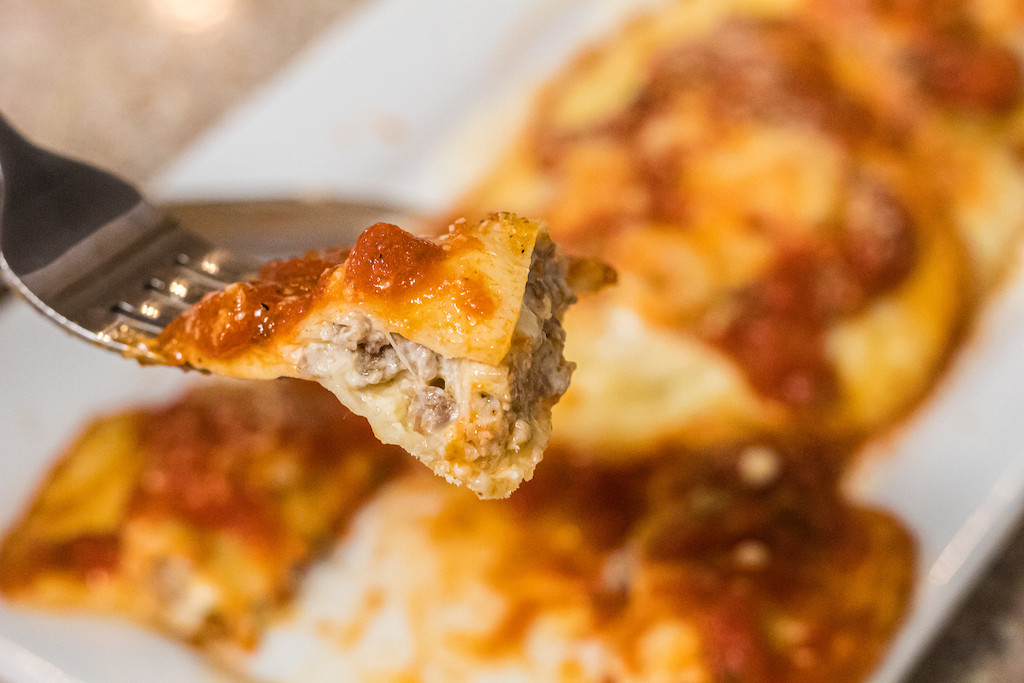 My team member, Jenna, gave this keto ravioli recipe a test for me, and here's what she had to say:
"This recipe is completely brilliant! The melted cheese stuffed and covered in mozzarella totally tasted like homemade ravioli, I'm seriously shocked! I'm adding this yummy dinner to my weekly rotation for sure." – Jenna
---
Need more great keto dinner ideas? We've got ya covered!