Build an EASY Snack Based Keto Dinner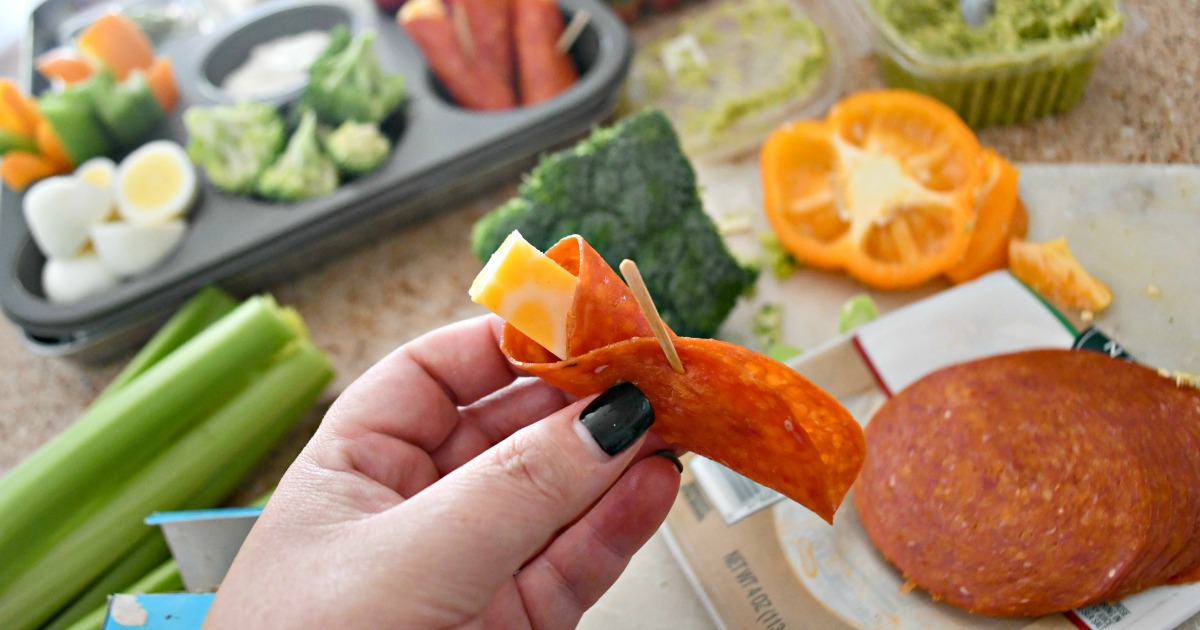 Need a quick and simple Keto family-friendly meal idea?!
Consider building an easy, yummy keto snack-based dinner from odds and ends in the fridge to feed your hungry crew without cooking! We know keto based meals are not always as appealing to kids, and this is a great way to use up food and create a quick meal ALL will enjoy.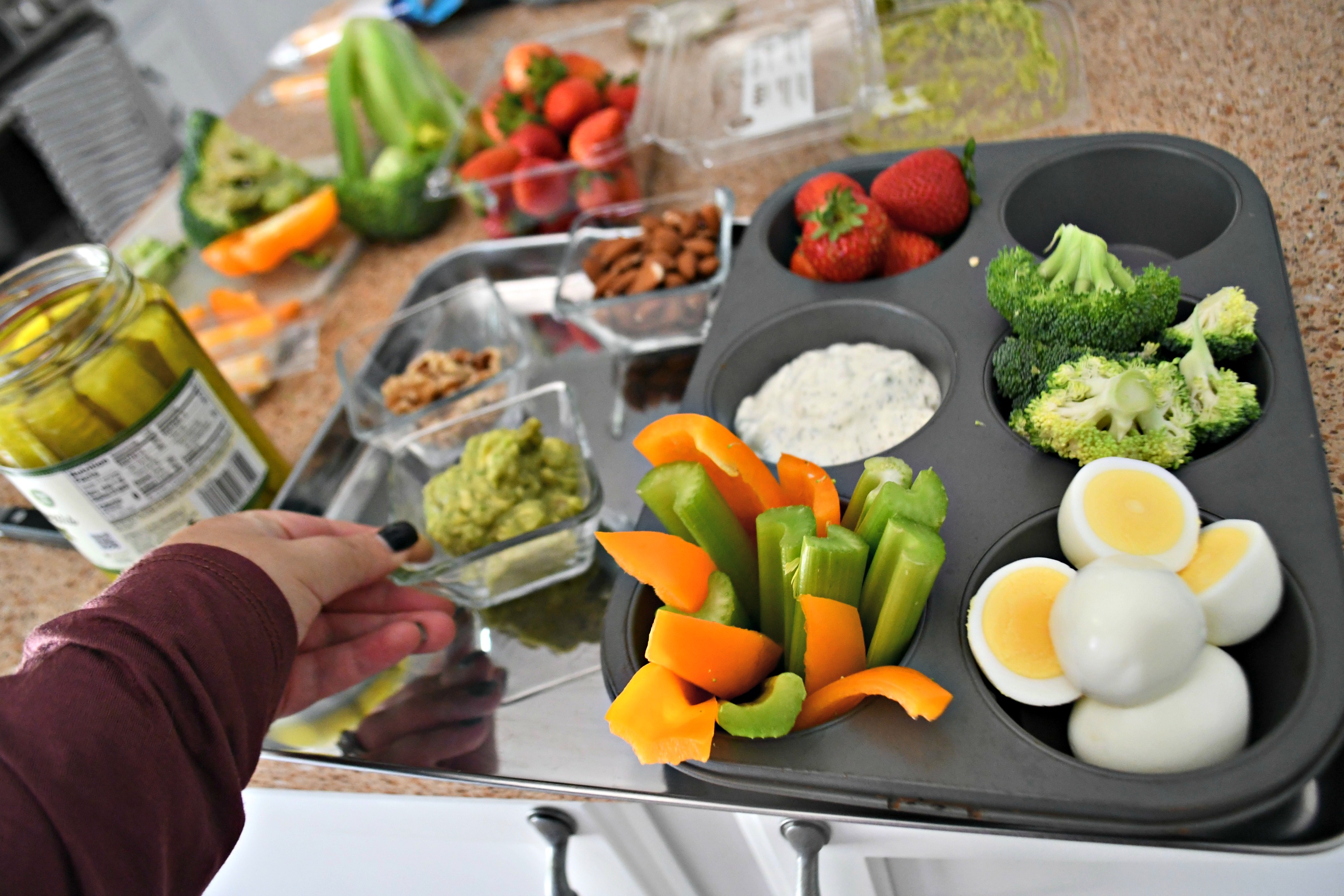 Grab a muffin pan or sheet pan
Use a muffin pan to create space for veggie dippers and other snacks! It's such a fun and easy way to serve food, plus kids can easily grab what they want to eat. I actually used a 6-muffin pan and stacked it on top of a sheet pan in this example, and it worked great!

Search in the fridge!
This is a great way to eat up all the odds and ends in the fridge to avoid food waste. Search the fridge for your family's favorite keto-friendly snacks such as low-sugar fruits, nuts, cheeses, deli meats, hard-boiled eggs, dill pickles, and veggie dippers. Fill each muffin tin with a different item. I wrapped salami around cheese sticks, and I also wrapped salami around pickles and cream cheese using toothpicks to secure them (if you haven't tried this yet, you need to!). SO YUMMY!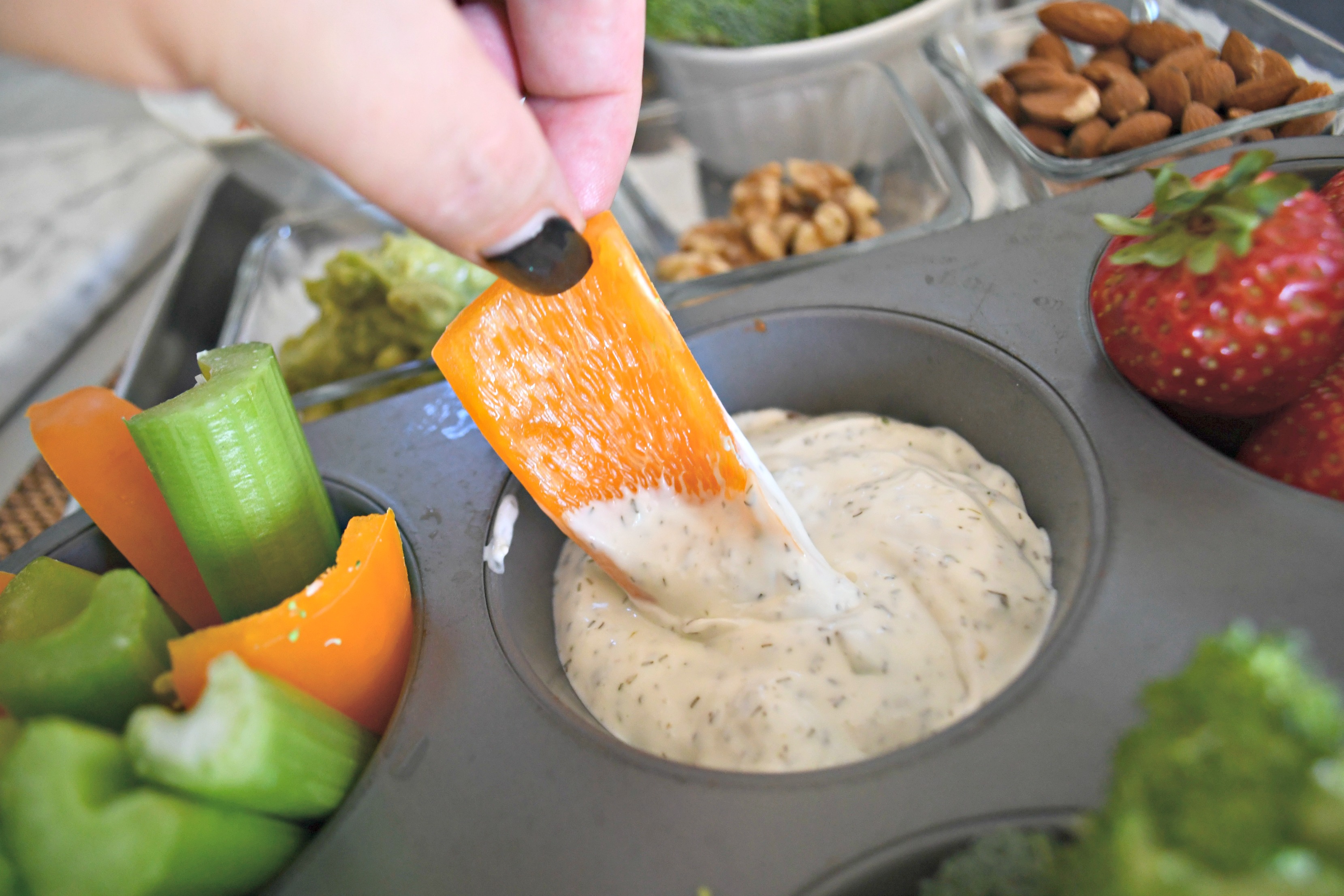 Include your family's favorite dips!
My family enjoys dipping veggies in this yummy homemade dill dip. You can also search for a store-bought dill dip (just watch the carbs) or a full fat keto-friendly ranch dressing. I added some fresh guacamole to our tray, too. Cream cheese-based spreads could be yummy as well.
In case you're curious about the Best Keto Condiments, read our post HERE.

Keto without cooking!
Not every day will end with you whipping up a homemade keto meal, and a snack-based dinner is a great option that can satisfy the toughest of critics – the kids!
I love that this dinner can take the focus off of what's for dinner. It also allows you to spend the quality time with family around the table with very little effort. Enjoy!