This Slow Roasted Keto Brisket is a Must-Make Recipe!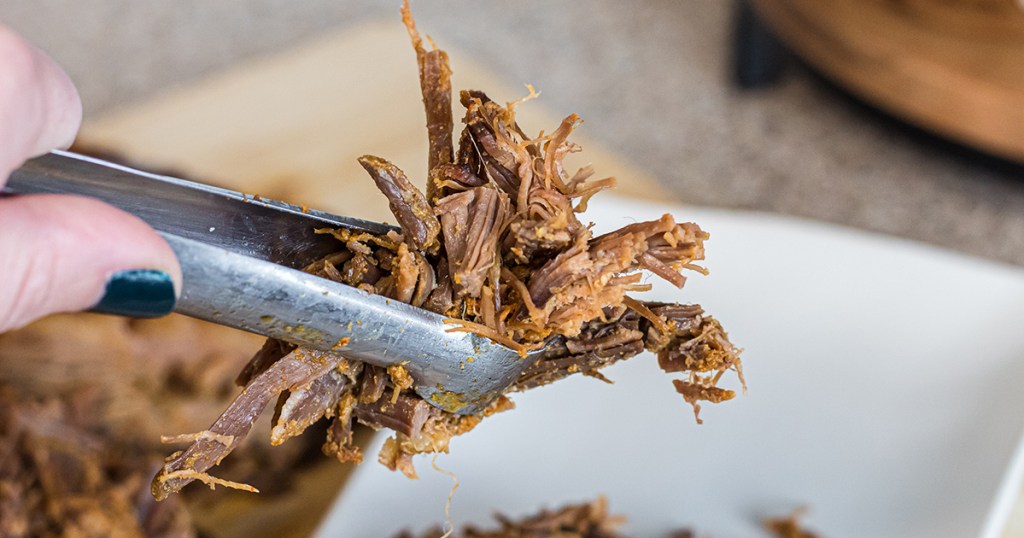 Get ready for some mouth-watering keto brisket!
I live in Texas so you know I've had more than my fair share of brisket, sausage, pulled pork, and basically ALL OF THE MEATS when dining out. It's our specialty here and something we take pride in because yes, we try to do everything bigger and better in Texas. 😉
I decided to challenge myself and come up with a delicious homemade slow-roasted keto brisket for dinner that not only brings the flavor, but keeps the carbs under control.
Perfection takes time!
This is not a last-minute dinner kind of keto meal. Between marinating and slow roasting, you're sinking 16 hours into this keto brisket recipe, but OMG – it is 100% worth it! Even if you've never tried your hand at brisket before, you may just surprise yourself at the level of deliciousness you can make in your own home.
Hip tips for slow roasting a keto-friendly brisket:
Brisket is a piece of meat that is naturally tough, therefore you have to slow roast it to allow the fibers and fat to break down slowly and result in those melt in your mouth shreds of meat. A good rule of thumb when slow-roasting a brisket is about 60 minutes per pound.
Always roast brisket with the fat side up, that way all the flavorful juices from the fat will melt down into the meat as it cooks.
Don't skip the rest period! When the keto brisket is finished cooking, let it sit undisturbed for 30-60 minutes before slicing, carving, or shredding.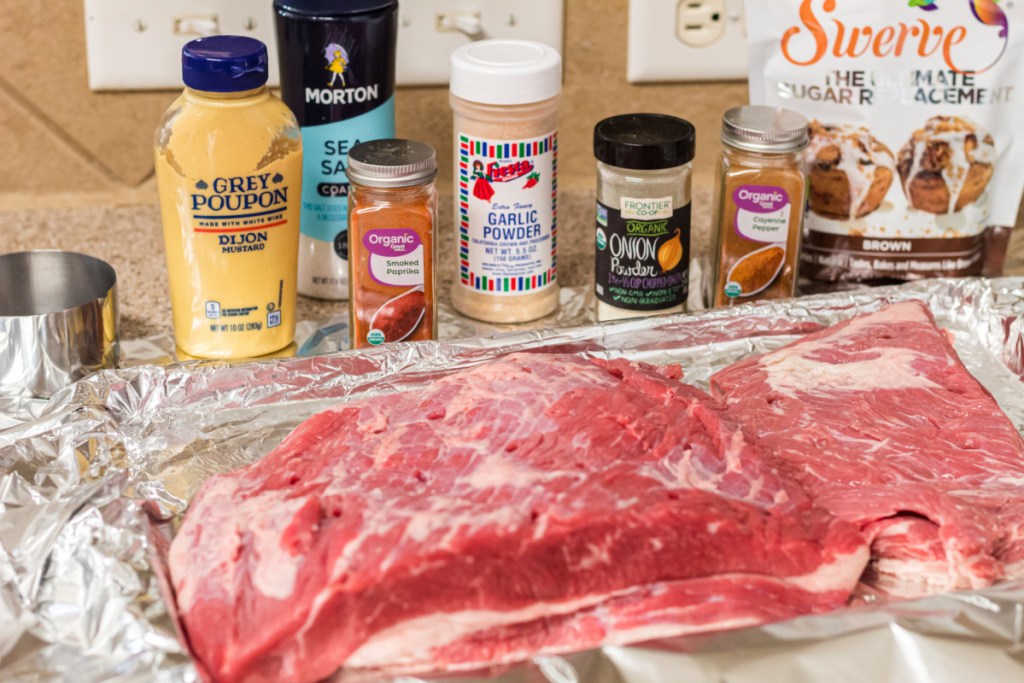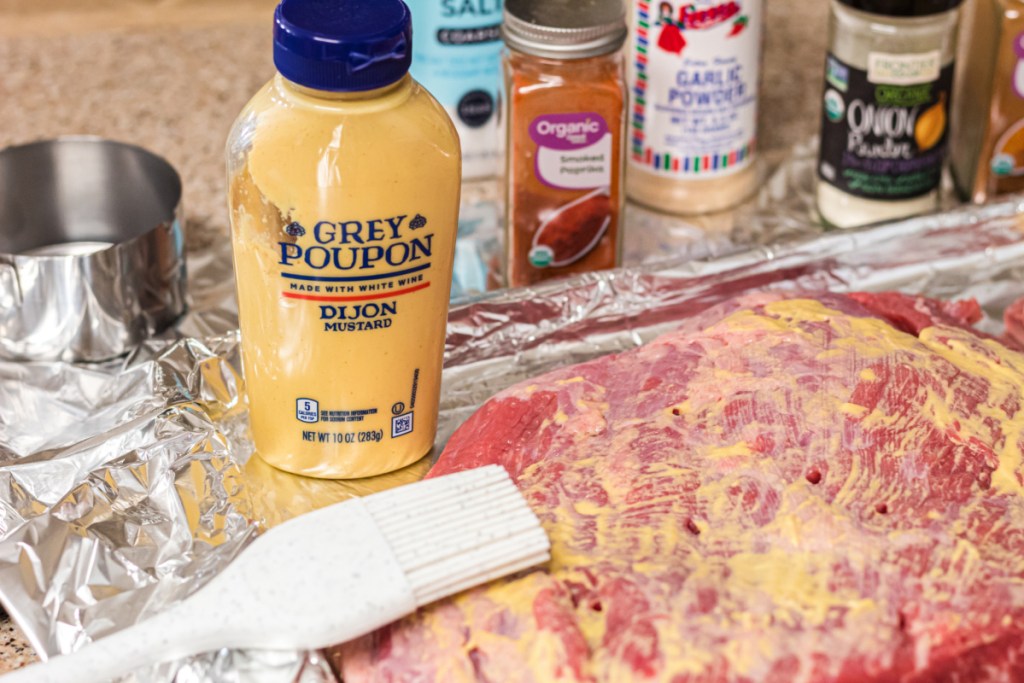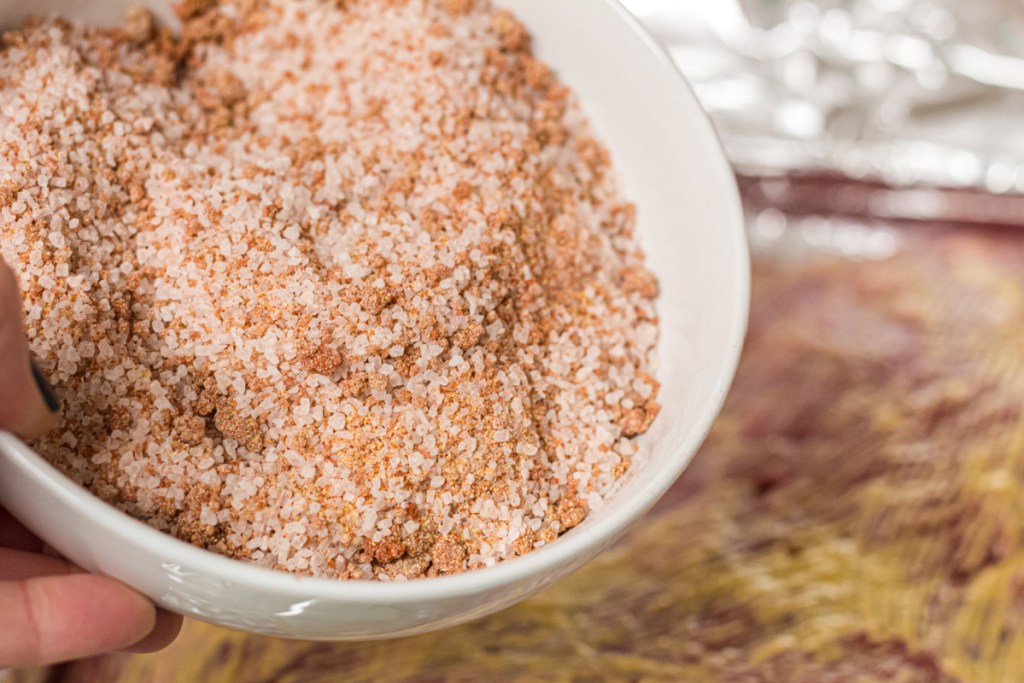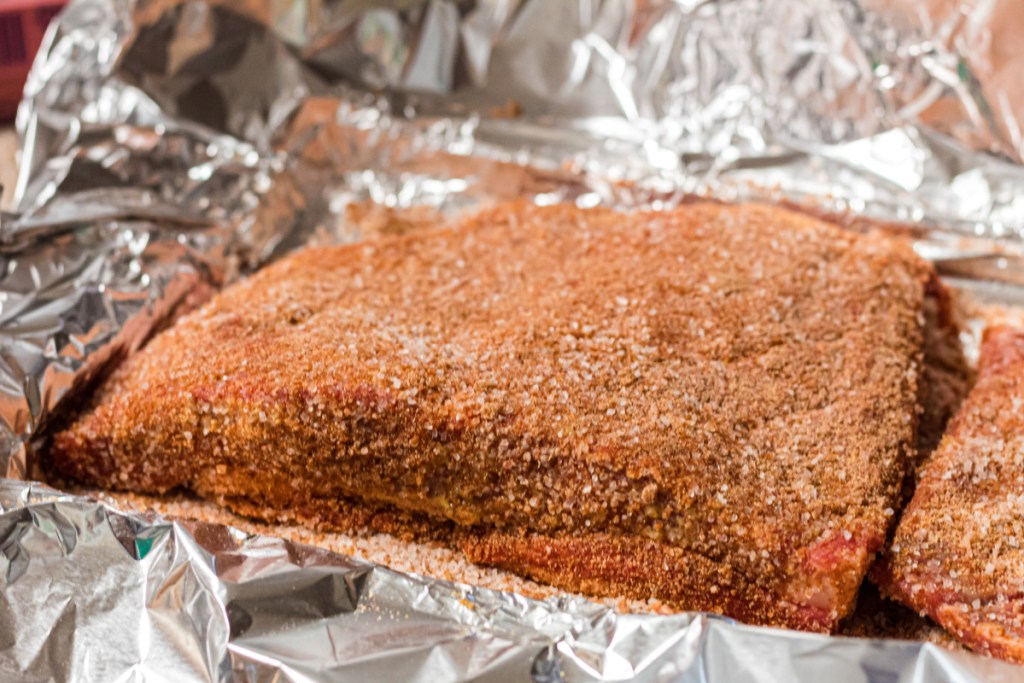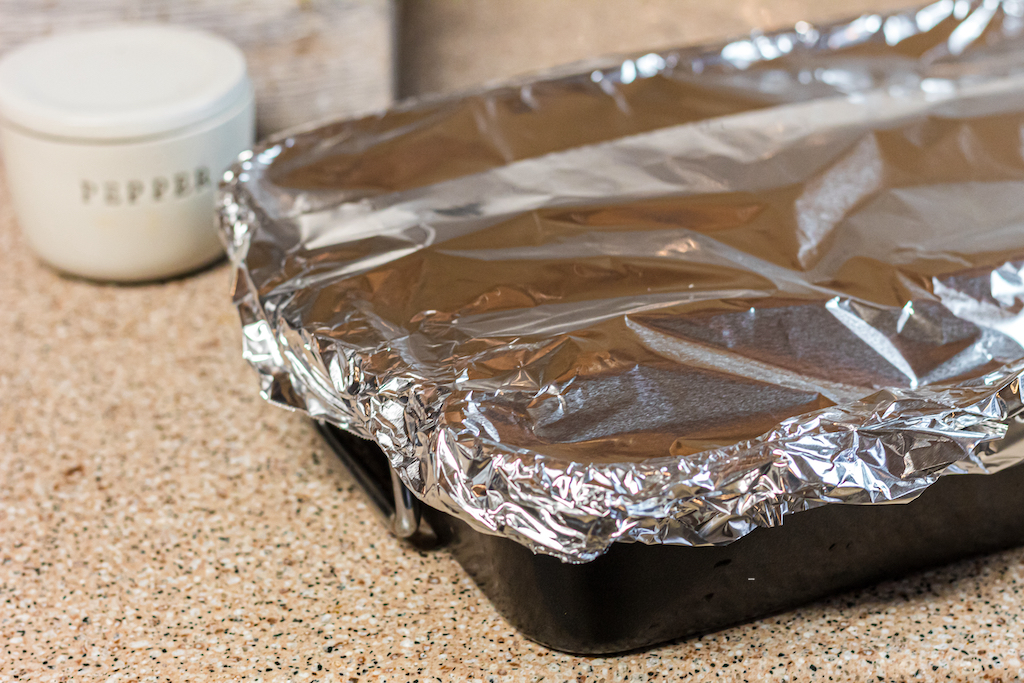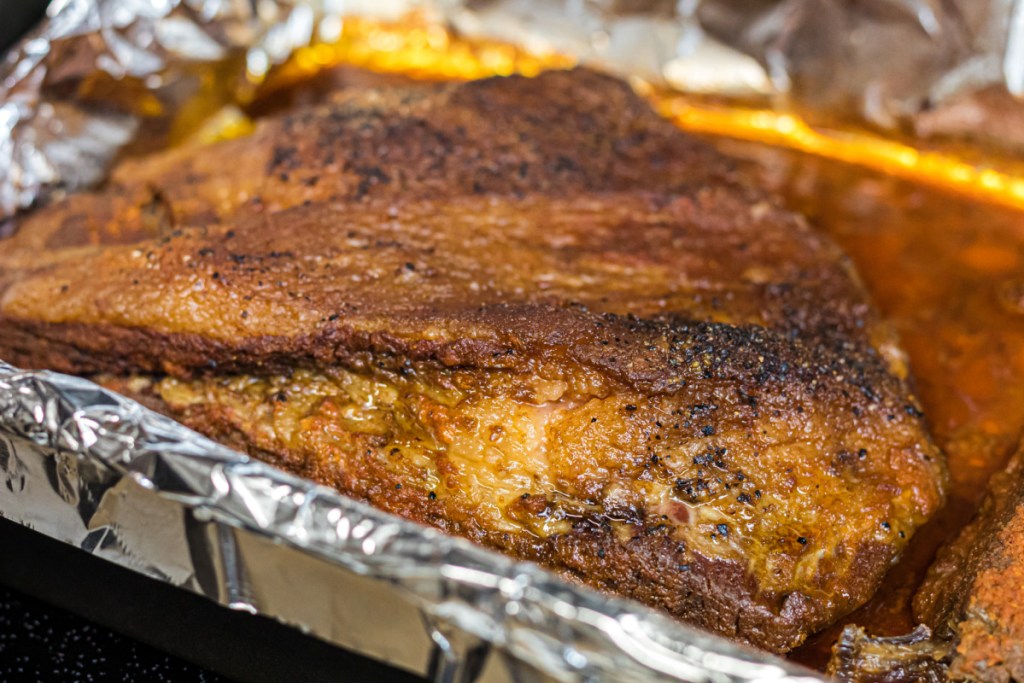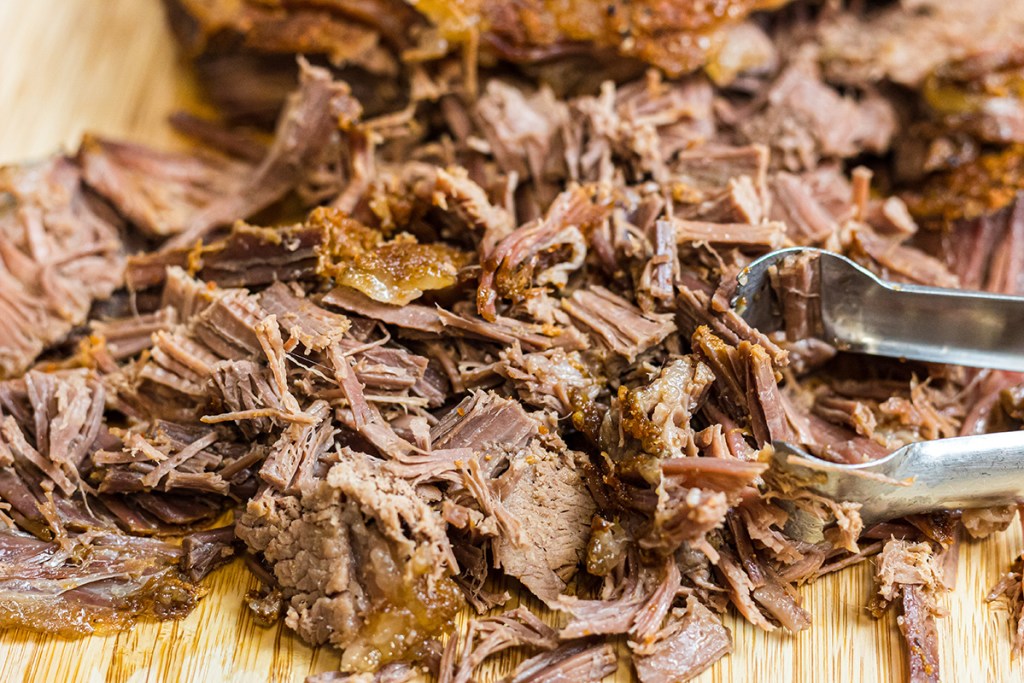 ---
Print
Slow Roast Keto Brisket
yield: 12 SERVINGS
prep time: 8 HOURS
cook time: 8 HOURS
total time: 16 HOURS
Delicious beef brisket slow-cooked with a simple spice blend to create the keto BBQ of your dreams.
Ingredients
Marinating mixture:
6-8 pound brisket
1/3 cup coarse salt
2 tablespoons black pepper
2 tablespoons garlic powder
2 tablespoons onion powder
2 tablespoons smoked paprika
2 teaspoons cayenne pepper (optional, for spiciness)
Directions
1
Place brisket on foil-lined baking sheet or roasting pan. Pat brisket completely dry. Spread Dijon mustard over the top of the brisket.
2
In a small bowl, mix together the salt, black pepper, brown Swerve, garlic powder, onion powder, smoked paprika, and cayenne pepper (optional if you want your brisket to be a little spicy). Completely coat brisket in dry seasoning mix. Place foil over brisket, wrapping the edges to seal, and place in the refrigerator. Marinate the brisket for at least 8 hours or up to 24 hours.
3
When ready to cook, preheat the oven to 225 degrees. Transfer the brisket to a roasting pan (if not already in one), making sure the brisket is fat side up. Cover the pan and brisket with aluminum foil and place in the preheated oven. By covering the brisket, this helps the steam stay in to keep things moist.
4
Let brisket roast depending on the size you purchased. A good rule of thumb is 60 minutes per pound (for example, 6 hours for a 6-pound brisket). When nearing the end of the cook time, check the brisket for doneness. If you can poke in the very center and easily pull the meat apart, the brisket is done.
5
Remove brisket from oven and let it sit for 30-60 minutes before slicing or shredding. Some will even go as far as letting the brisket cool and wrap it up for a day before warming it back up! This is fine if you have the time, but a 30-minute rest will suffice.
6
Slice or shred the brisket and serve. Enjoy!
Nutrition Information
Yield: 12, Serving Size: 1/2 pound serving
Amount Per Serving: 567 Calories | 24.2g Fat | 5.1g Total Carbs | 0.8g Fiber | 2g Sugar Alcohol | 81.9g Protein | 2.3g Net Carbs
---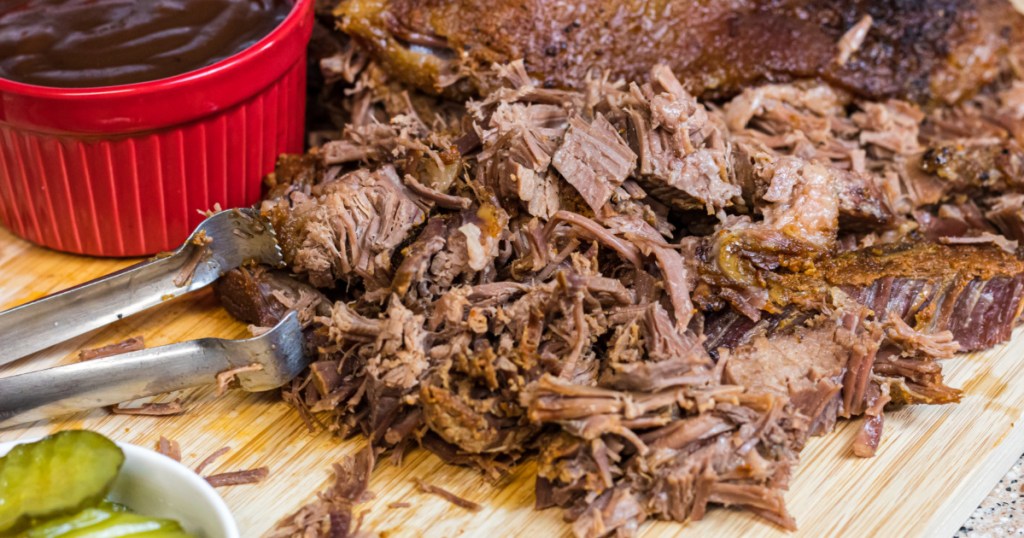 A hearty meal the entire family will love!
Pair this brisket with some of our amazing keto-friendly side dishes such as keto rutabaga fries, keto coleslaw, or even our keto cauliflower "potato" salad. If you're craving a good ol' bbq sandwich, then make our keto buns to keep it low carb.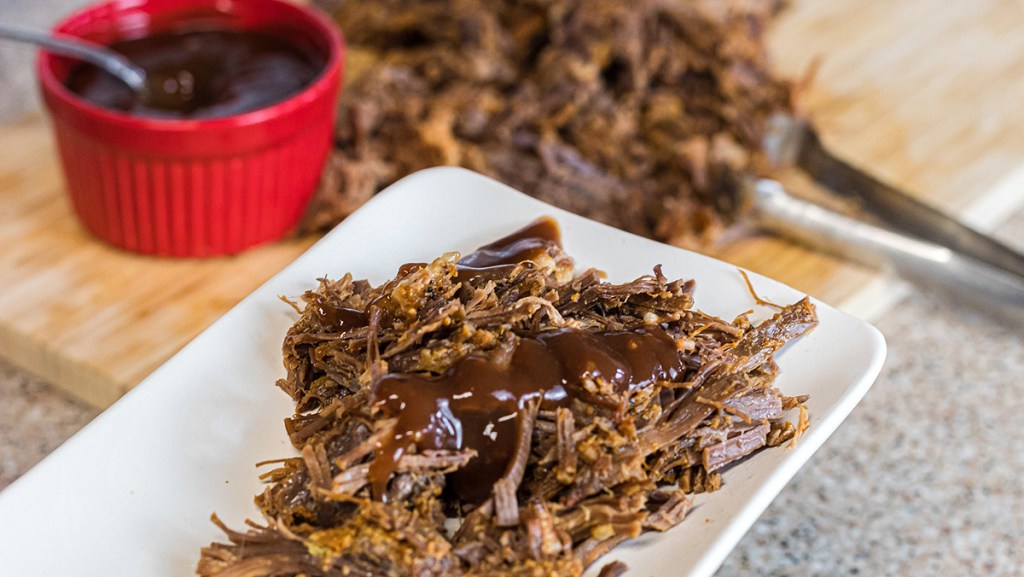 My team member, Jenna, gave this recipe a test for me, and here's what she had to say:
"I made this for my whole family to enjoy over at my mother's house — they all absolutely loved it and everyone commented on how amazing the flavor was! They could barely swallow the first bite before starting to ask for the recipe! They couldn't believe the secret was Dijon mustard and a simple dry rub. This fed the whole family for dinner and again for lunch the next day! We reheated it in a slow cooker, and it was delicious!"
---
Love BBQ? Try our Instant Pot pulled pork!