How to Make Homemade Keto Seasoned Bread Crumbs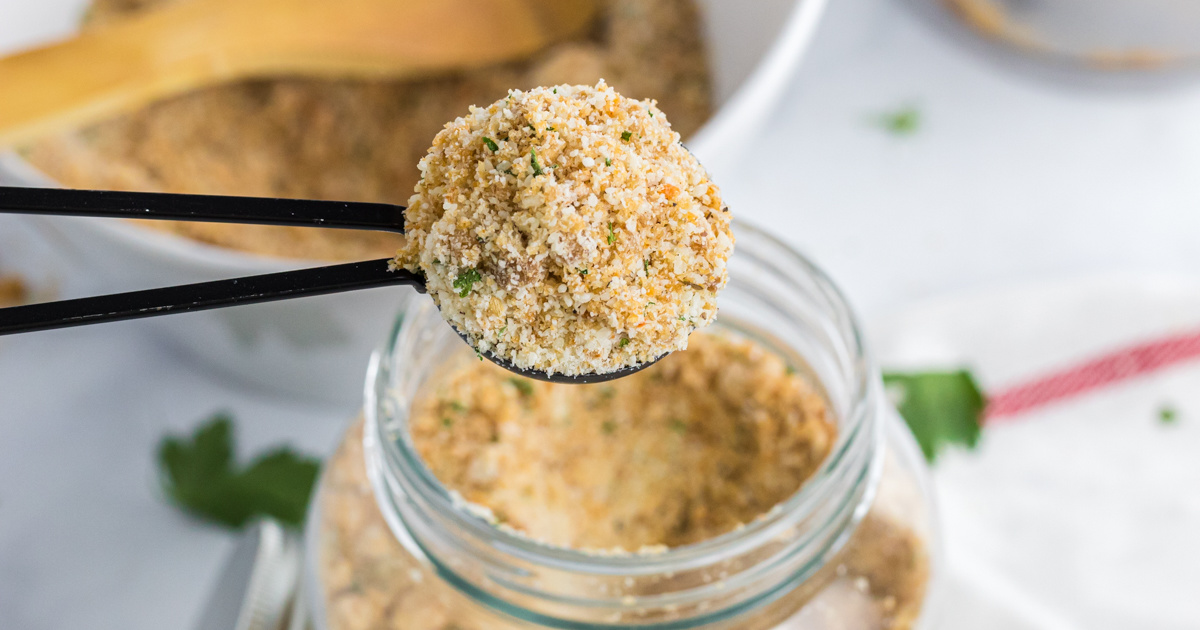 What can I use instead of bread crumbs on keto?
We've got your answer! We've come up with the best keto bread crumbs substitute to add a crunchy layer in all your keto cooking, and you won't even be able to tell the difference from the original.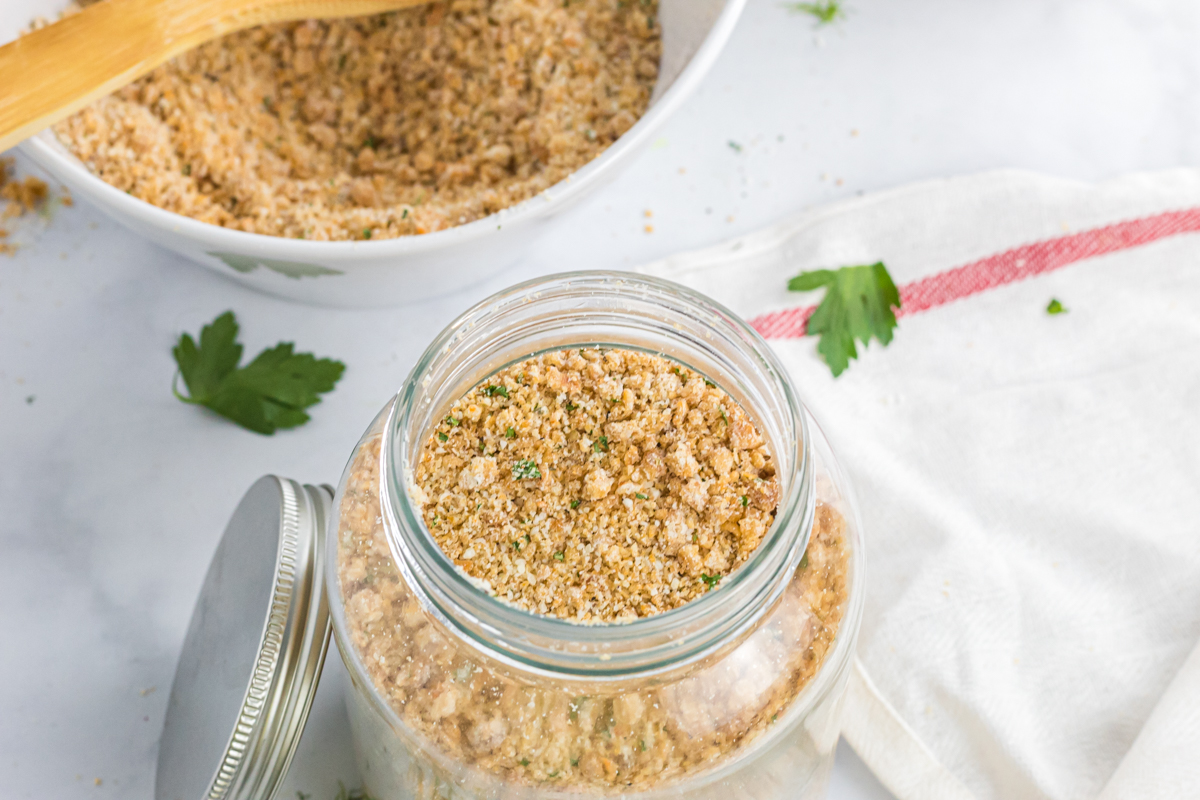 With the addition of parmesan cheese and a blend of seasonings, you can't even tell that the base of these bread crumbs is pork rinds. Everything blends in so well together and they're ready to use in under 10 minutes!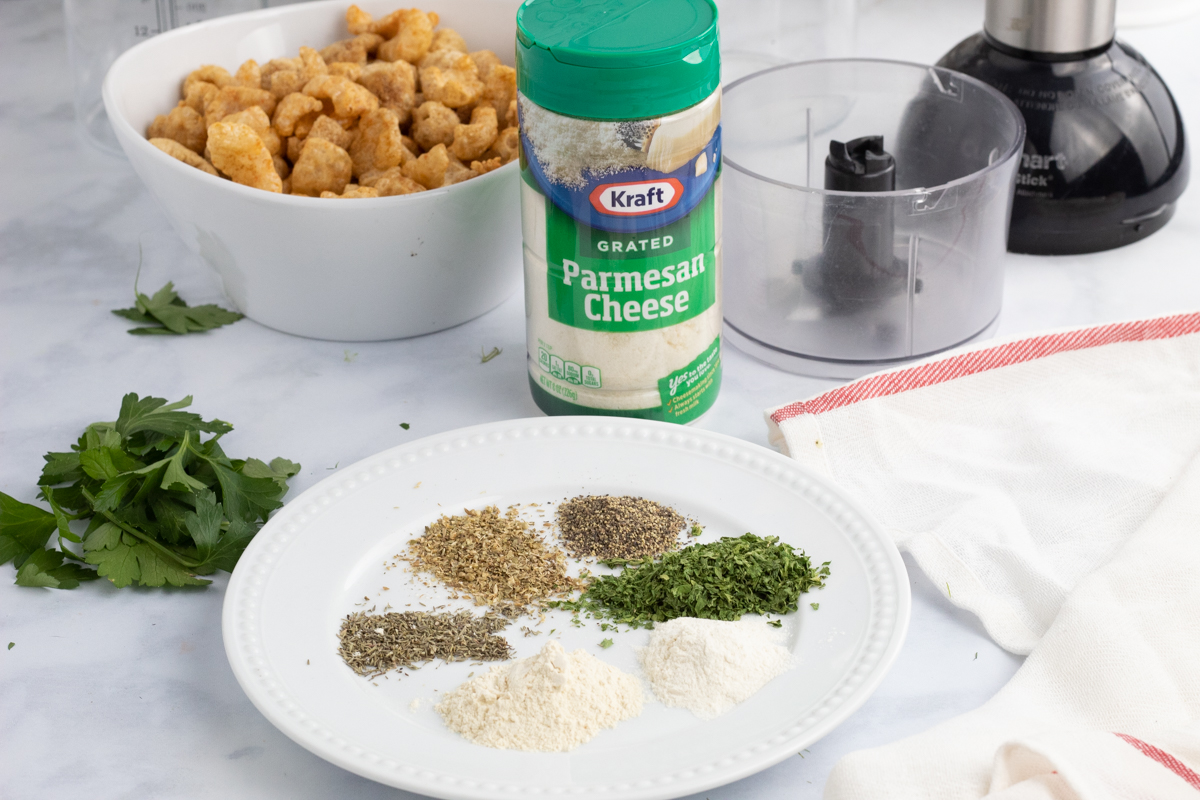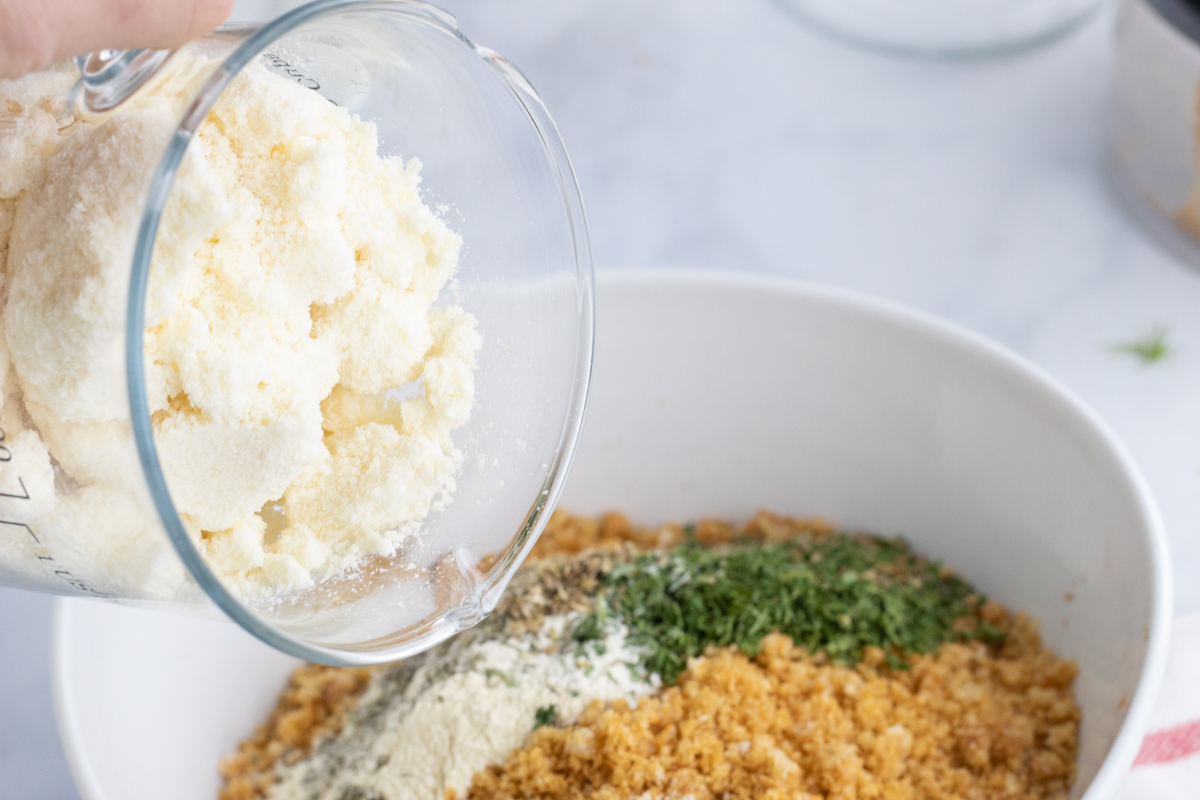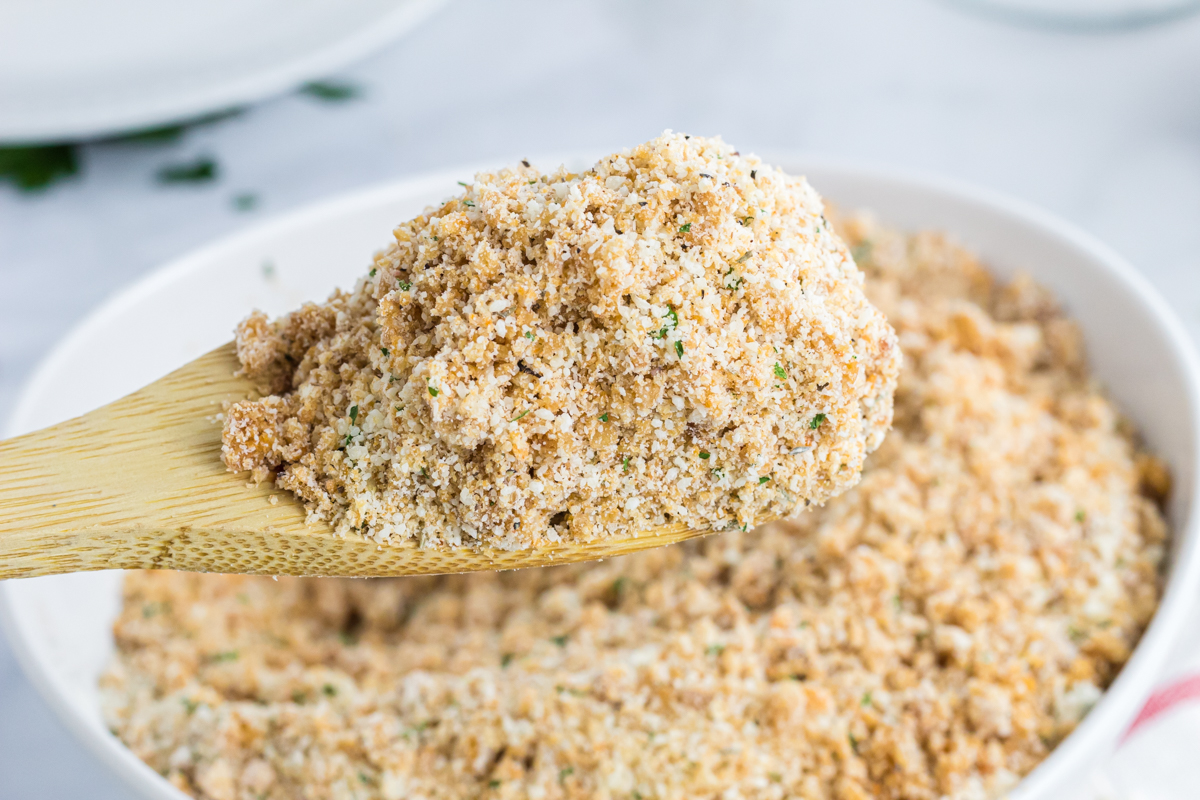 ---
prep time: 5 MINUTES
total time: 5 MINUTES
This simple "breading" mix combines crunchy pork rinds with savory seasonings to create the perfect coating anytime your recipe calls for bread crumbs.
Ingredients
3 cups crushed pork rinds (I used Sea Salt flavor)
8 oz. grated parmesan cheese
2 teaspoons garlic powder
1 teaspoon onion powder
1/2 teaspoon pepper
2 teaspoons parsley
2 teaspoons oregano
1 teaspoon thyme
Directions
1
In a food processor, add pork rinds and pulse on high until you get a crumb-like texture. Pour crumbled pork rinds in a large bowl.
2
Add grated cheese and spices to the bowl, and mix until all ingredients are well incorporated.
3
Store in an airtight sealed container and use when keto-friendly bread crumbs are needed.
Nutrition Information
Yield: 35 tablespoons, Serving Size: 1 tablespoon
Amount Per Serving: 61 Calories | 3 Fat | 0 Total Carbs | 0 Fiber | 0 Sugar Alcohol | 7 Protein | 0 Net Carbs
---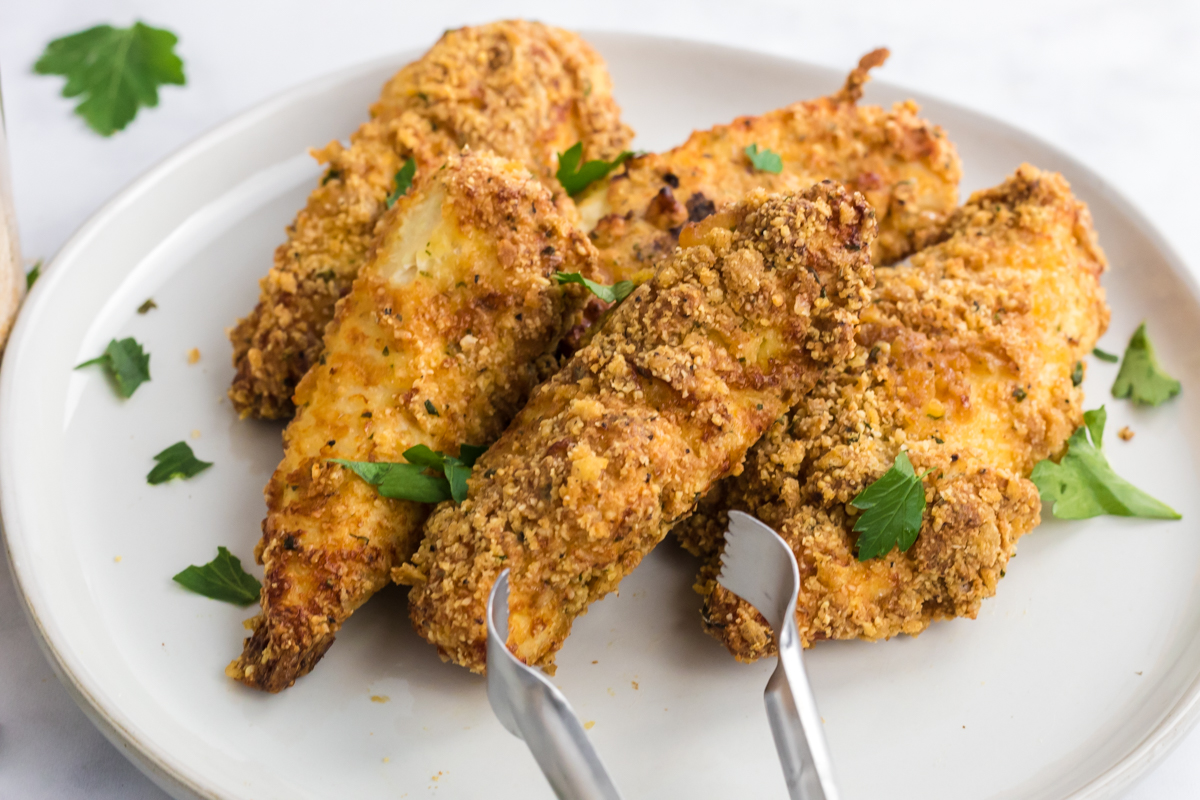 Prepare to be amazed!
Your tastebuds won't believe this tasty breading isn't made from actual bread crumbs! It creates the perfect crunchy coating with mouthwatering flavors thanks to the savory seasoning blend. Let's get to breading!
---
We made the keto version of KFC's fried chicken dinner.