How to Make Perfect Keto BBQ Chicken Every Time!
Keto BBQ chicken grilled to perfection. 😋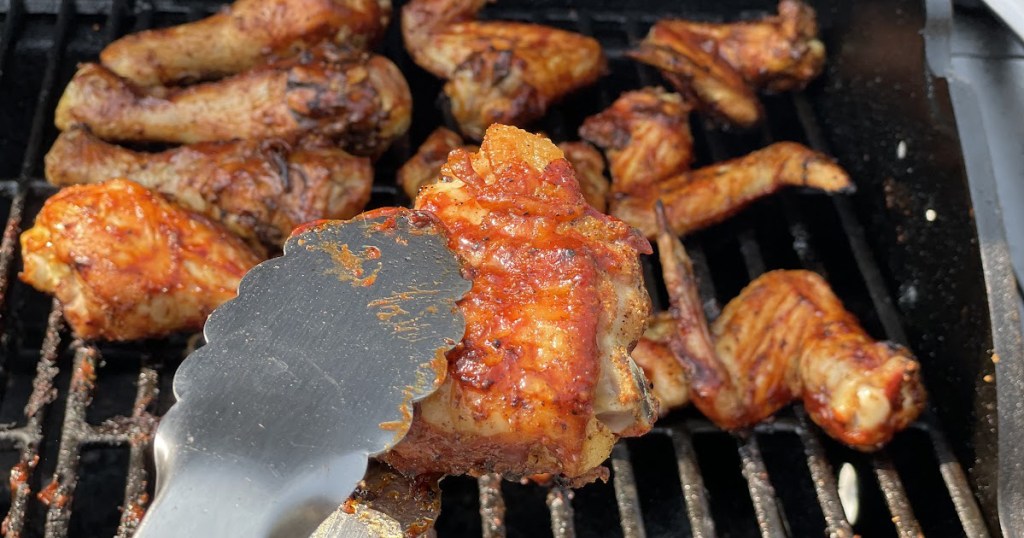 This recipe makes cooking keto BBQ chicken a breeze!
How many times have you shied away from making BBQ chicken because it seems too daunting? Especially if making keto BBQ chicken for a crowd… seriously, it used to give me anxiety.
Chicken can be hard to barbecue because you have all the different size pieces – thighs, wings, legs, breasts…and then doing bone-in, well, that's a whole other game. It's fairly easy if you're just barbecuing boneless chicken breasts, but even then, you still have to make sure you don't overcook the chicken because it dries out so fast! 😩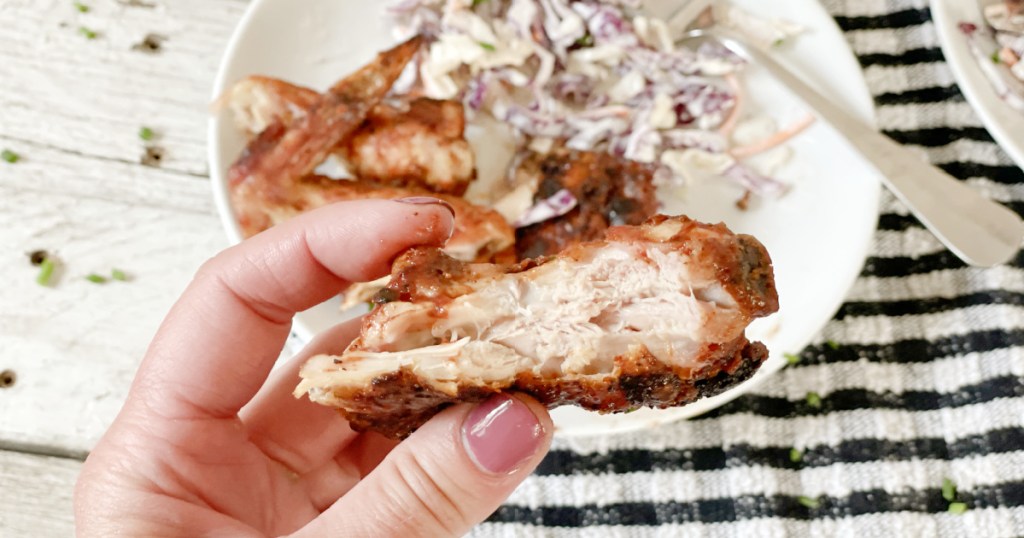 If you love BBQ chicken, this recipe is for you!
A lot of research and trial and error over the years led me to this method of cooking chicken. And it's perfection! I'm being serious, make sure you read through the full recipe and follow the steps in order to get the best EVER keto BBQ chicken!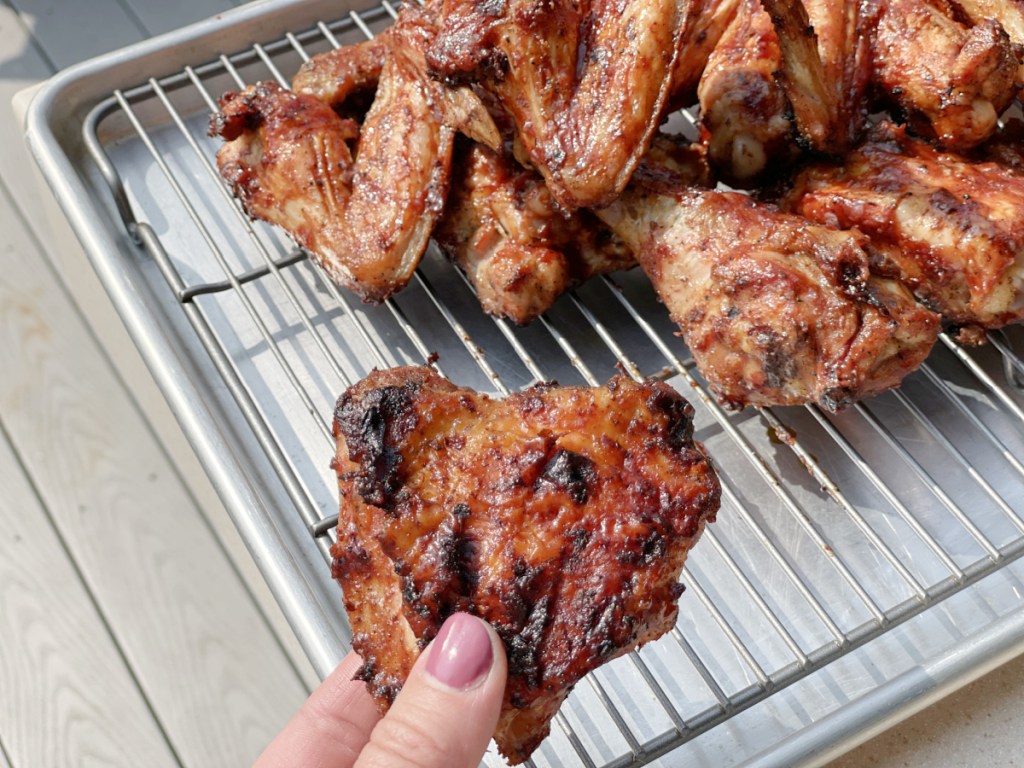 Tips for making the perfect keto BBQ chicken:
Feel free to switch up the rub as I make mine more garlicky than most to add lots of flavor to the chicken. You could add more chili powder and less garlic powder. Or use a pre-made poultry seasoning, but be sure to check the label for added sugar.
The garlic powder will get dark while cooking (think blackened chicken) so don't be surprised if your chicken looks slightly dark after the first 25 to 30 minutes of grilling. Trust me, it's not burnt!
Use our keto BBQ sauce recipe over storebought! The recipe makes more than enough for grilling 16 pieces of chicken.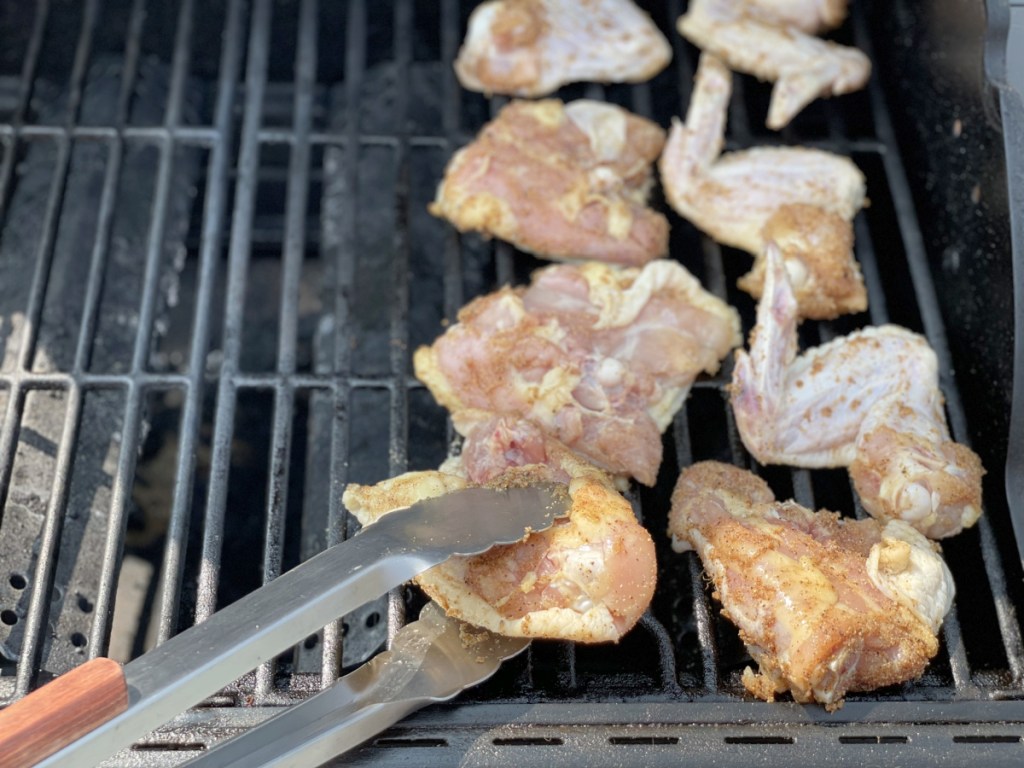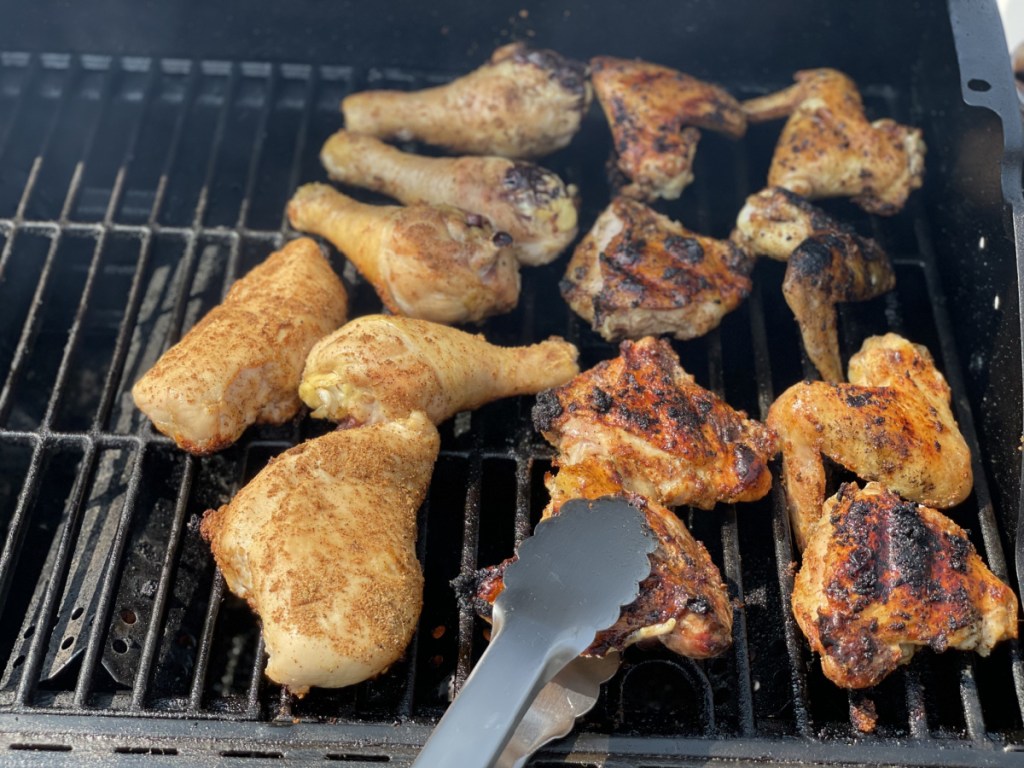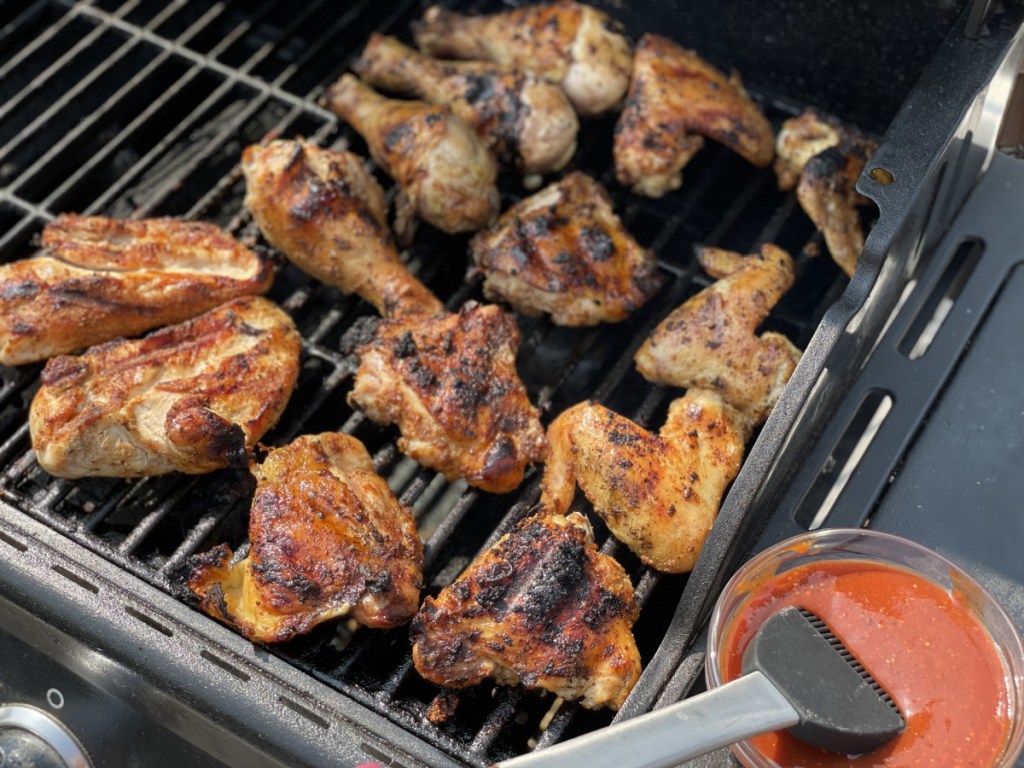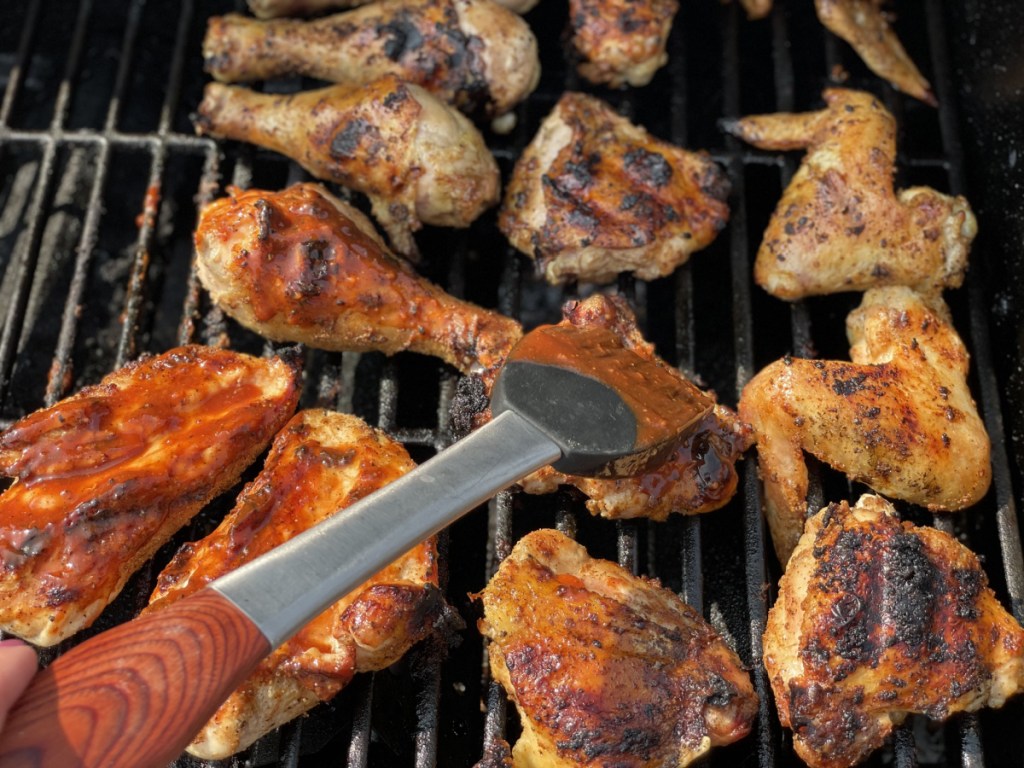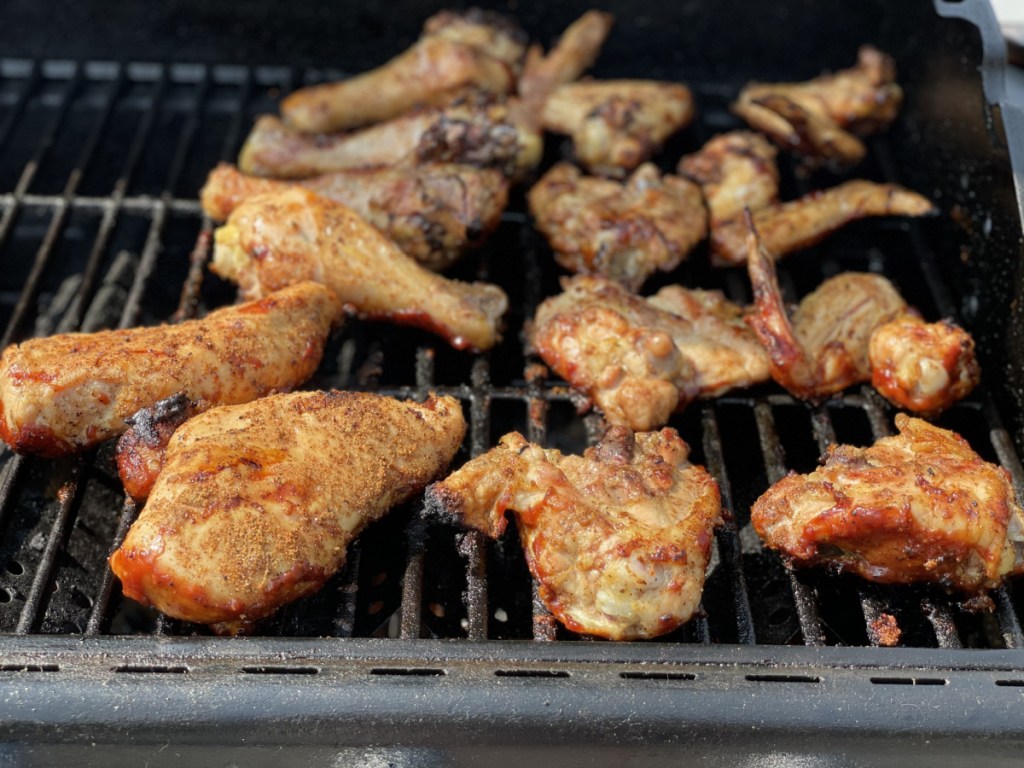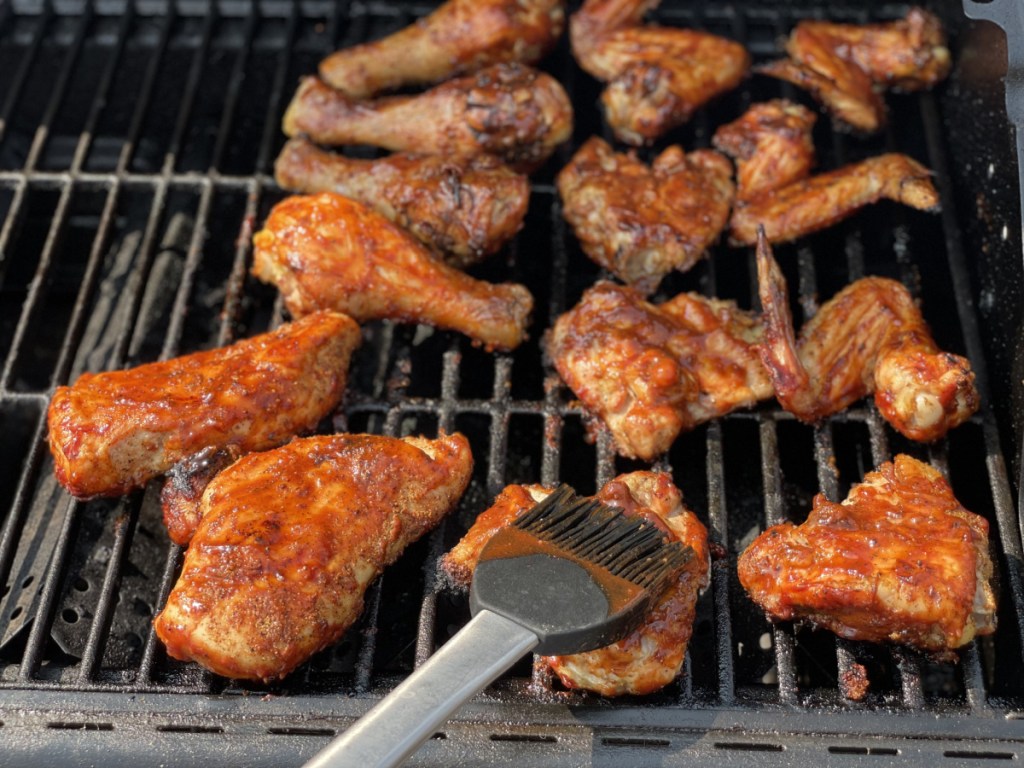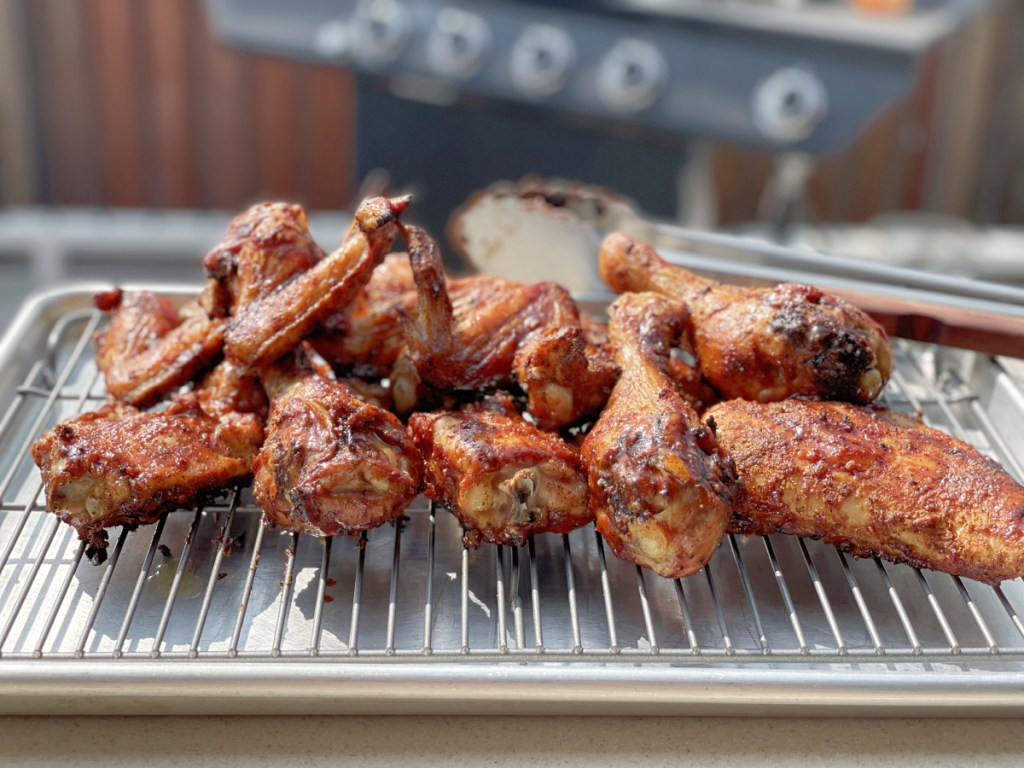 ---
yield: 8 SERVINGS
prep time: 35 MINUTES
cook time: 45 MINUTES
total time: 1 HOUR 20 MINUTES
Barbecued chicken grilled to perfection with our keto BBQ sauce.
Ingredients
Dry Rub:
2 tablespoons garlic powder
2 teaspoons onion powder
1 teaspoon cumin
1 teaspoon chili powder
1 teaspoon pepper
1 1/2 teaspoon salt
1/4 teaspoon cayenne pepper, optional
Chicken:
16 pieces of chicken bone-in, skin-on (I used 4 thighs, 4 wings, 4 legs, 4 breasts)
Directions
1
Make the dry rub:
In a small bowl, mix together garlic powder, onion powder, cumin, chili powder, pepper, salt, and cayenne pepper (optional).
2
Prepare a large baking sheet with aluminum foil, if desired, for the raw chicken. Prepare a separate large baking sheet with either a rack or aluminum foil for the cooked chicken.
3
Pat the chicken pieces dry and generously cover them with the dry rub. Let rest for at least 30 minutes. If letting rest longer than 30 minutes, place the chicken in the fridge. (If using charcoal to grill, you'll want to start heating your charcoal briquettes).
4
Heat the grill to about 400 degrees (or anywhere between 375 to 425 degrees). On my four-burner grill, I turned two burners on high and two on low, or if using charcoal, place all the charcoal briquettes on one side of the grill.
Why is this important?
As you'll see in the next step, cooking the chicken over the low or non-briquette side of the grill allows the indirect heat to cook the chicken through without burning the outside.
5
Place the chicken skin side down over the low burners or on the side of the grill without the charcoal briquettes. Close the lid on the grill and let the chicken cook for 25 to 30 minutes. It's important not to move the chicken around. Monitor the temperature on the grill to keep it around 400 degrees. I ended up with 3 burners on low and only one on high.
6
After the chicken has cooked for 25 to 30 minutes, flip it over and baste generously with the keto BBQ sauce. Close the lid and let cook for 5 minutes.
7
Open the grill lid and flip the chicken again to baste the other side with BBQ sauce. Close the lid and cook for another 5 minutes.
8
You can check the internal temperature of the chicken at 165 degrees to check for doneness or cut open a piece to make sure there isn't any pink. Remove the chicken from the grill when done and let rest for 5 to 10 minutes before serving. Enjoy!
Additional Notes
Nutrition information is for the average of 2 pieces of chicken (breasts, thighs, wings, drumsticks).
Nutrition Information
Yield: 8 servings, Serving Size: 2 pieces of chicken
Amount Per Serving: 469 Calories | 26.9g Fat | 14.5g Total Carbs | 0.5g Fiber | 1.4g Sugar | 12g Sugar Alcohol | 54.6g Protein | 2g Net Carbs
---
This chicken is barbecued to perfection!
This recipe for keto BBQ chicken will become your new go-to recipe for grilling. No more fear of over-cooking chicken on the grill!
Let us know what you think of this method or if you have a favorite way to barbecue chicken. 😋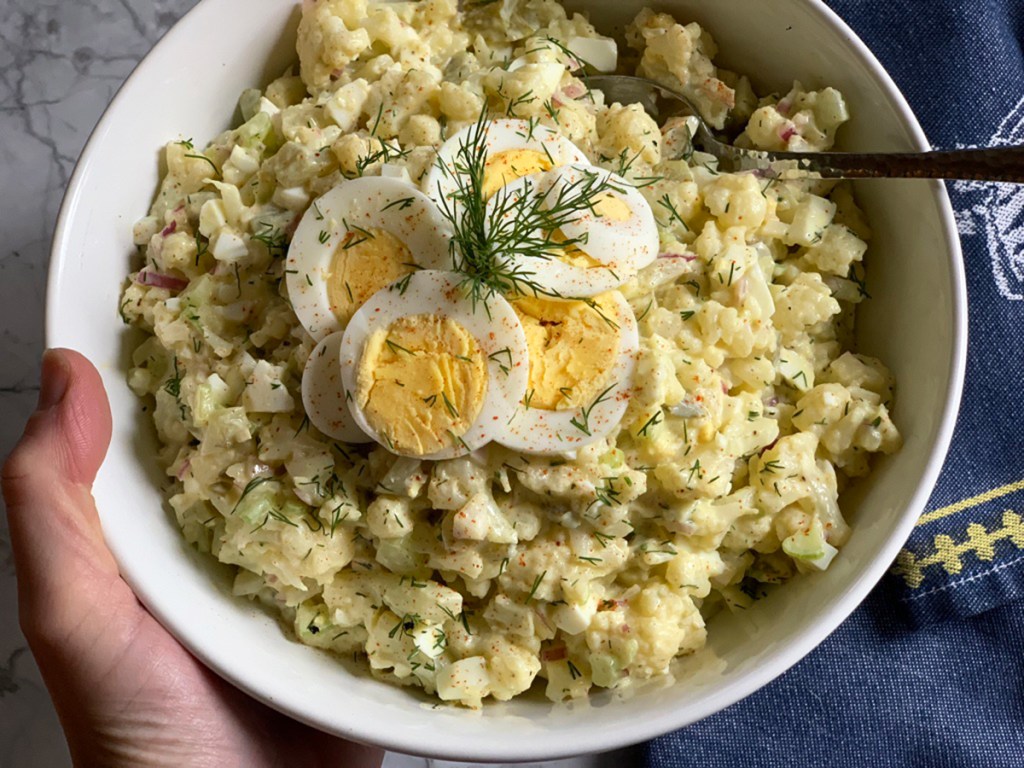 Also, if you need a side to go with your keto BBQ chicken, you can't go wrong with our keto coleslaw and our keto "potato" salad – both are so YUM!
---
Trying making these Keto Bacon Avocado Burger Bombs for your next barbecue!