Cream Cheese Sausage Balls Are The Ultimate Keto Appetizer
Make these incredibly delicious keto cream cheese sausage balls for your next gathering.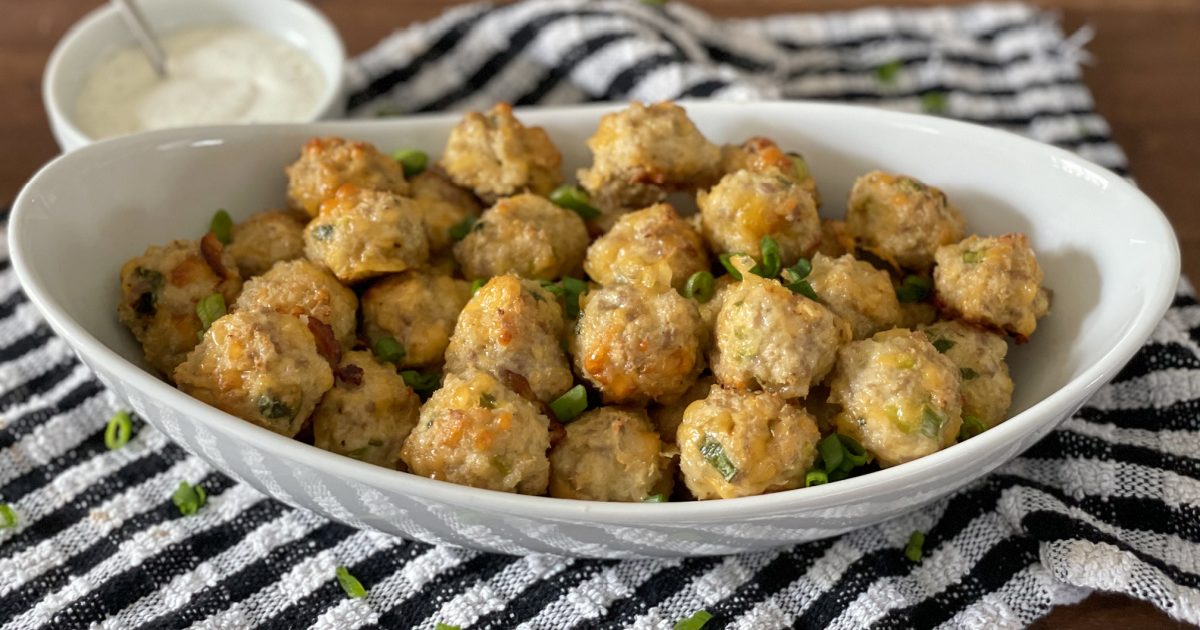 Say hello to your new favorite keto appetizer!
These keto cream cheese sausage balls are so good, I literally could not stop myself from eating these one after the next! I ate them for lunch one day and a snack the next day. 😂 But their most ideal form would be as the perfect appetizer.
This recipe makes 45 sausage balls which is a great amount to take to a party!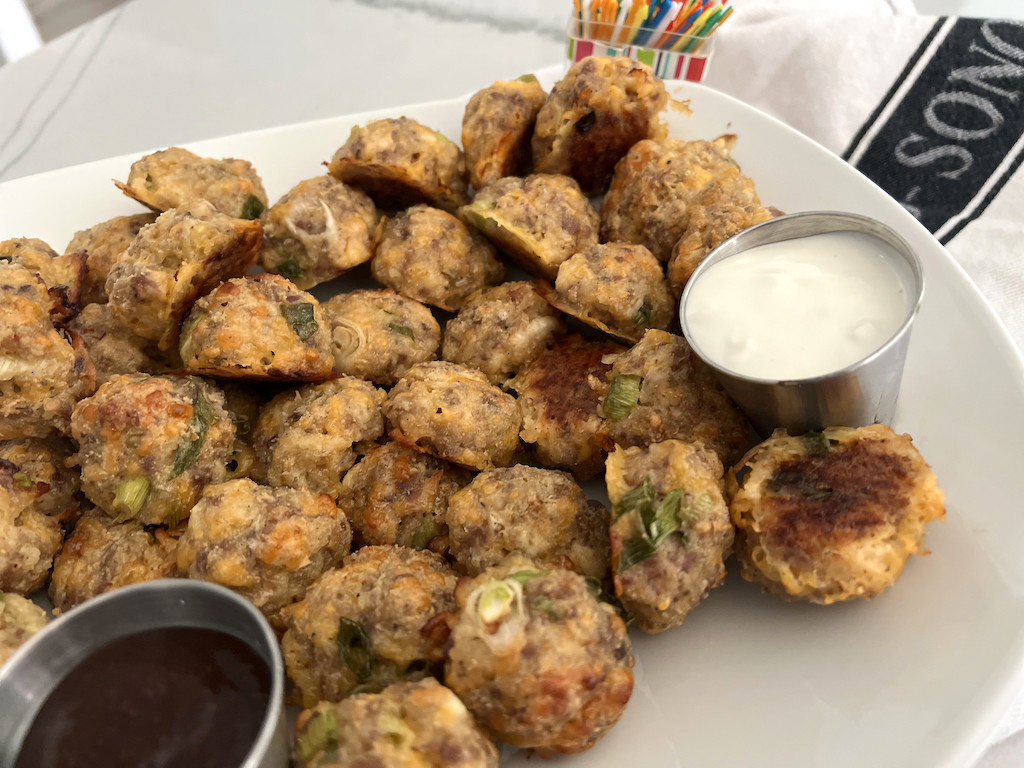 Careful… they're addictive!
Honestly, it was hard for me not to eat all of the sausage balls while I was taking pictures of them. I can't say enough about how tasty these are! I love the flavor combo of sausage, cream cheese, cheddar cheese, and parmesan cheese. I mean, you can't go wrong with three different kinds of cheese! 😋
These are easy to make and easy to clean up. I mixed everything together in my stand mixer, and I'm starting to realize that I have underutilized my mixer for savory items, since it made the mixing processes a breeze.
I also made our keto Ranch dip as a sauce to go with the sausage balls and that combo was extra delicious!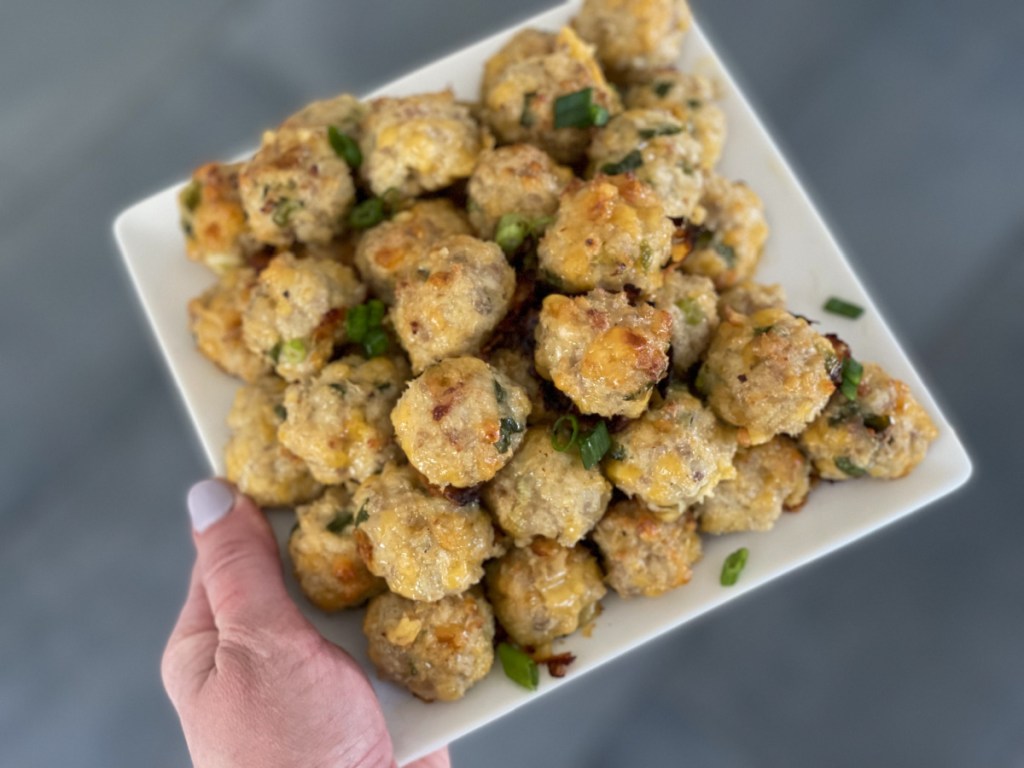 Tips for making the best keto cream cheese sausage balls:
I found it easier to mix all the ingredients together using a stand mixer but you can totally mix it by hand or try using a potato masher instead.
This recipe uses regular sausage but if you'd like some heat, spicy sausage would be great!
It's easier to form the mixture into balls when it's cold. You can work in batches and place half the mixture in the fridge while you form the other half into the balls.
You'll definitely want to line the baking sheet with parchment paper. This makes clean-up super easy and keeps the balls from sticking.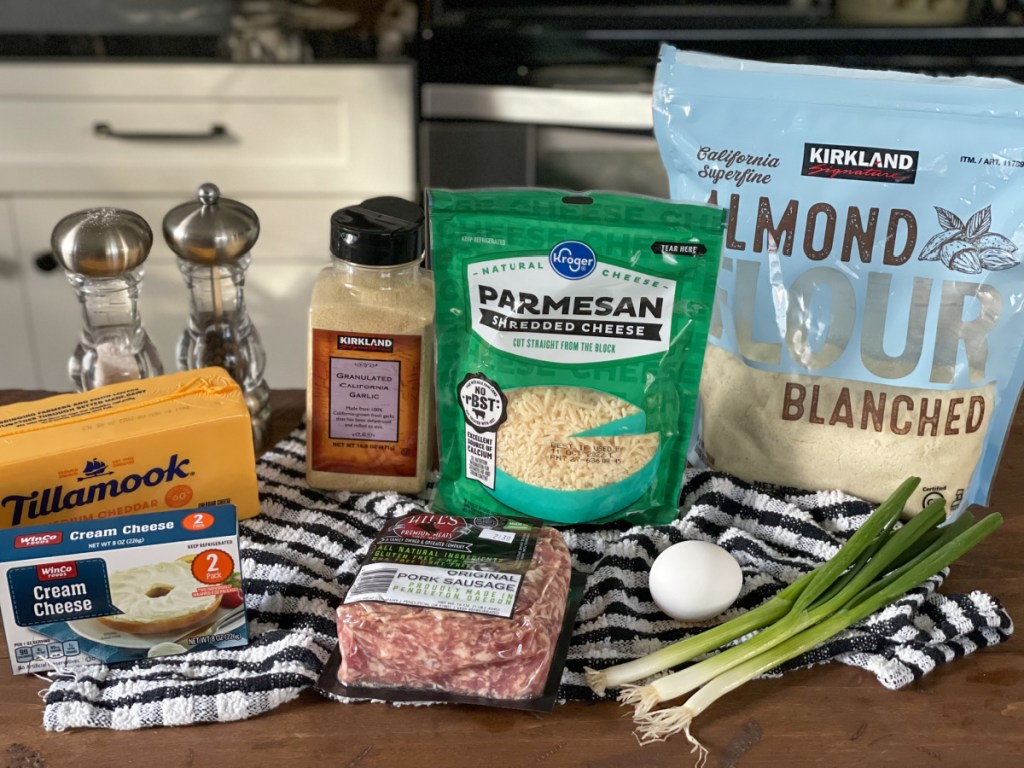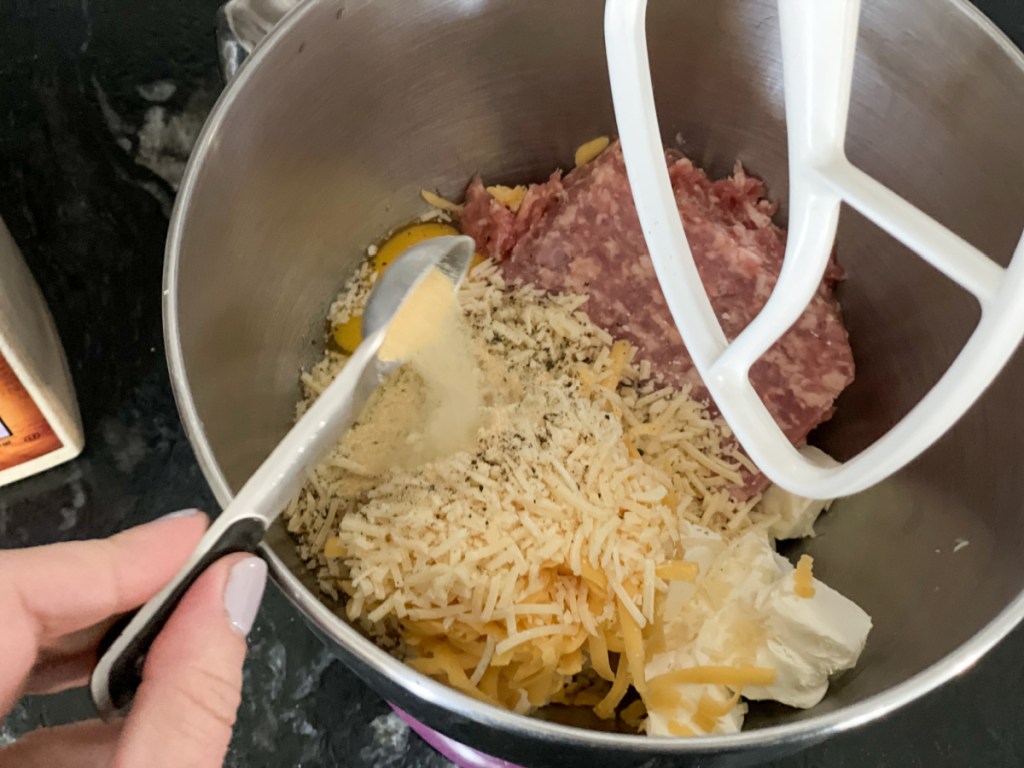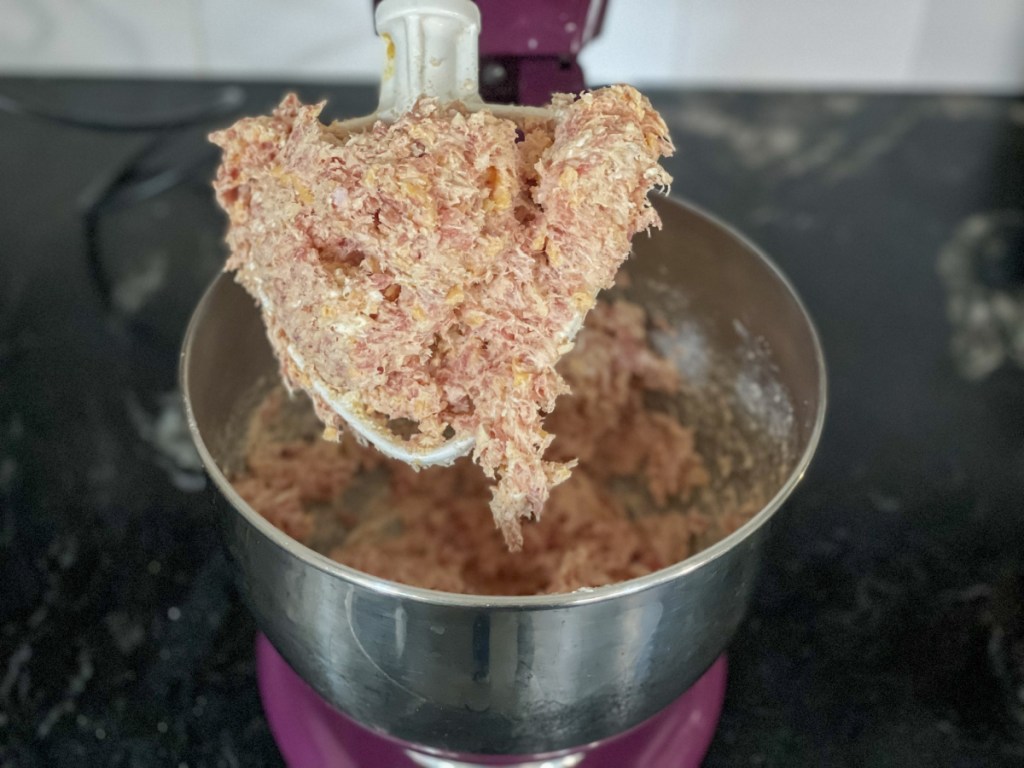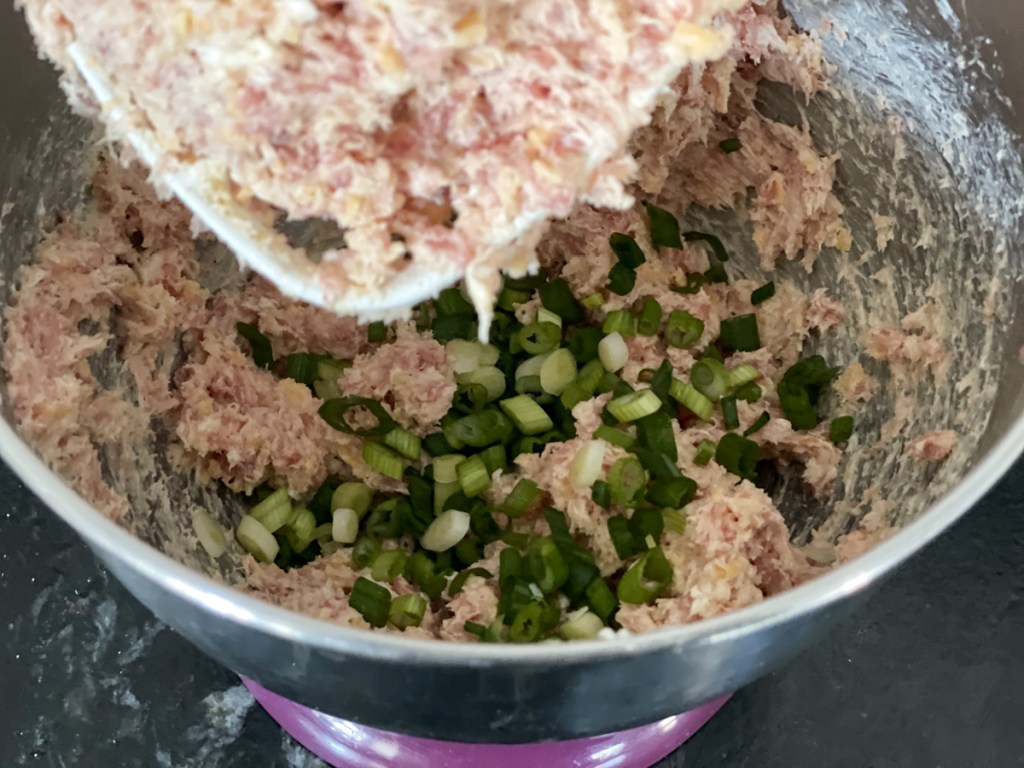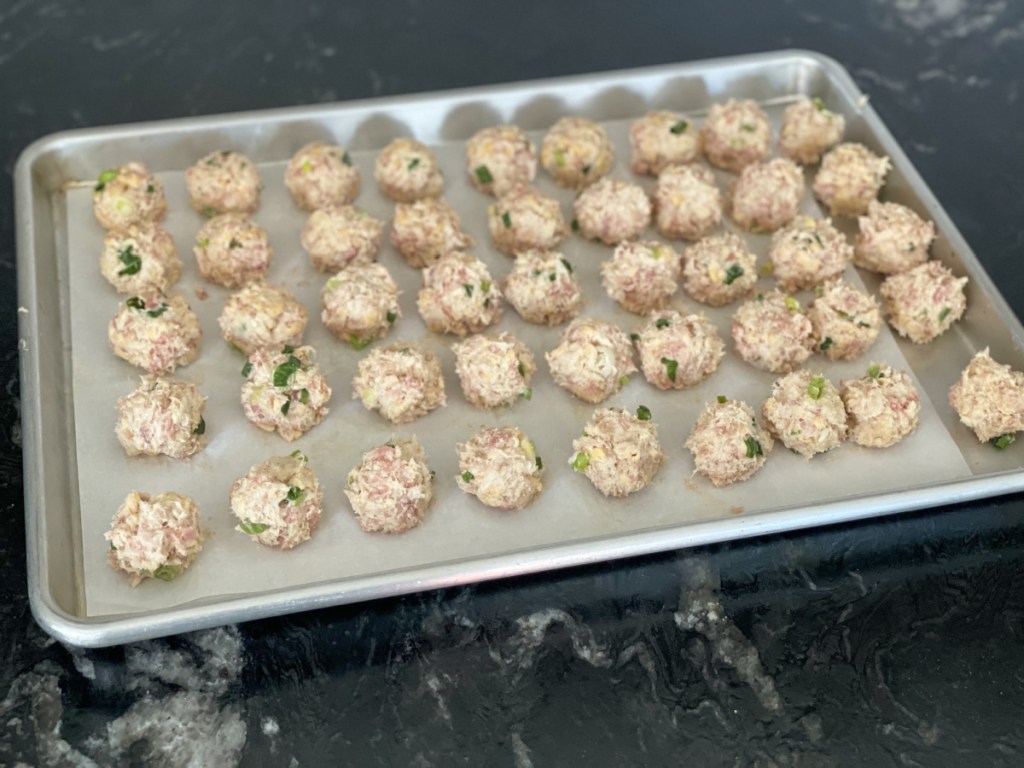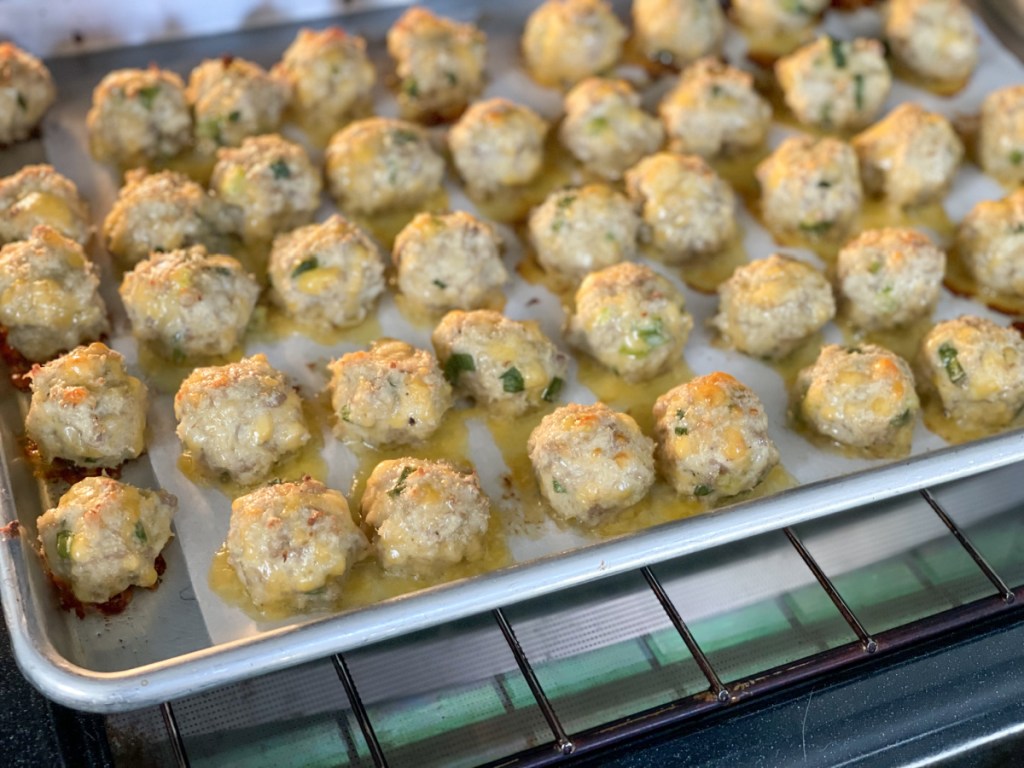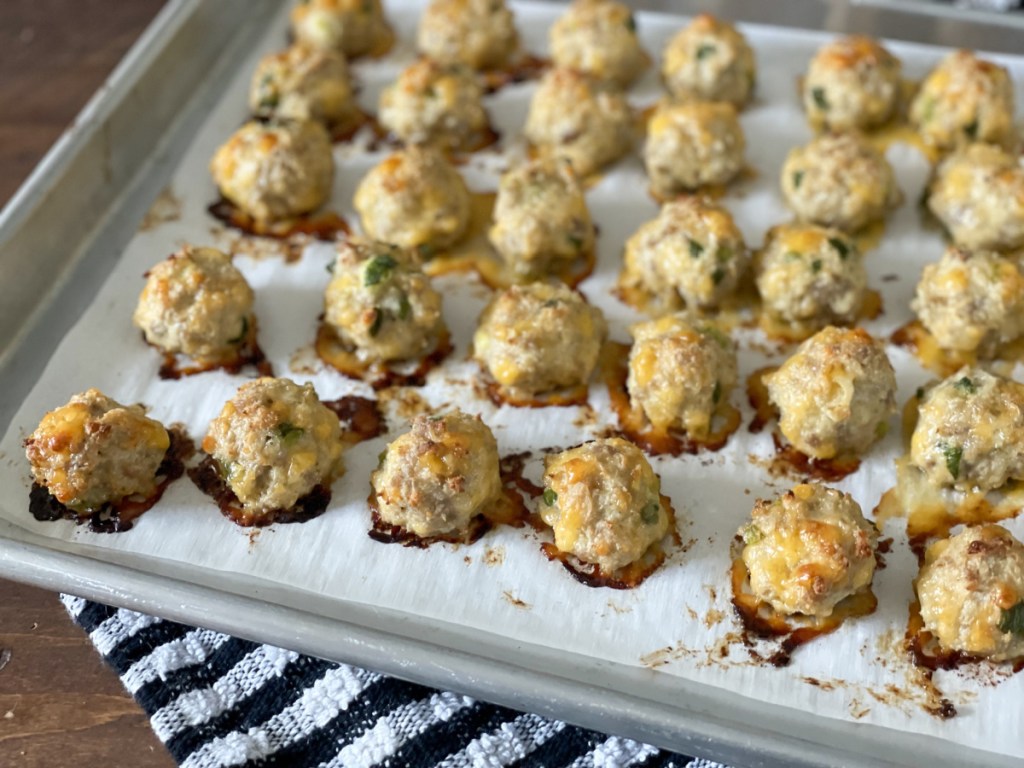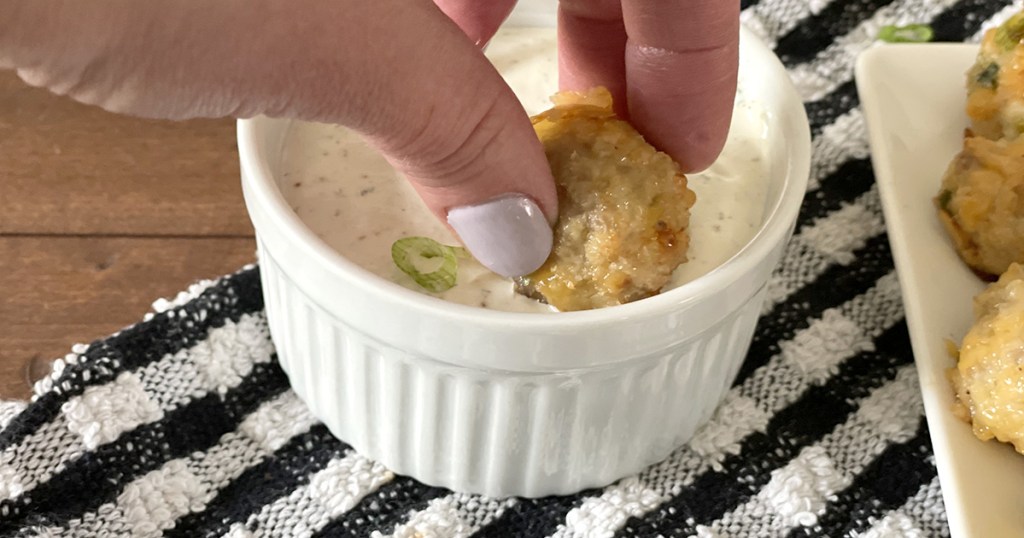 ---
Print
Cream Cheese Sausage Balls
yield: 15 SERVINGS
prep time: 30 MINUTES
cook time: 25 MINUTES
total time: 55 MINUTES
Made with sausage, cheeses, and seasonings, these savory bites are the tastiest appetizer!
Ingredients
1 pound ground sausage
8 oz. full-fat cream cheese (1 block), cut into cubes
1 cup cheddar cheese, shredded
1/2 cup parmesan cheese, shredded
1 egg
2 teaspoons garlic powder
1/2 teaspoon salt
1/4 teaspoon pepper
3 green onions, finely chopped
Directions
1
Preheat oven to 350 degrees. Line a large baking sheet with parchment paper.
2
Place sausage, cream cheese, shredded cheddar, shredded parmesan, egg, garlic powder, salt, pepper, and almond flour in the bowl of a stand mixer, or in a large bowl (if using a hand mixer or spoon) to combine ingredients.
3
Mix on low speed until everything is well combined, about 2 minutes. Add in the green onions and mix on low for about a minute, until just combined.
4
Form the sausage mixture into 1-inch balls and place them on the prepared baking sheet. The mixture is easier to work with when cold. You can place half the sausage mixture in the fridge while forming balls with the other half.
5
Once all the mixture is formed into sausage balls, bake for 25 to 30 minutes until the balls are lightly browned. Remove from the oven and let cool for a few minutes before transferring to a serving dish. Enjoy!
Nutrition Information
Yield: 45 sausage balls, Serving Size: 3 sausage balls
Amount Per Serving: 238 Calories | 20.7g Fat | 2.9g Total Carbs | 0.9g Fiber | 1.5g Sugar | 10.8g Protein | 2g Net Carbs
---
Perfect bite-sized sausage balls of deliciousness!
These keto cream cheese sausage balls did not last very long in my house. They're a quintessential finger food so enjoying them as a snack or appetizer is a cinch. That said, you could absolutely enjoy these with a plate of cauliflower rice, steamed broccoli, or a side salad to make them into a meal.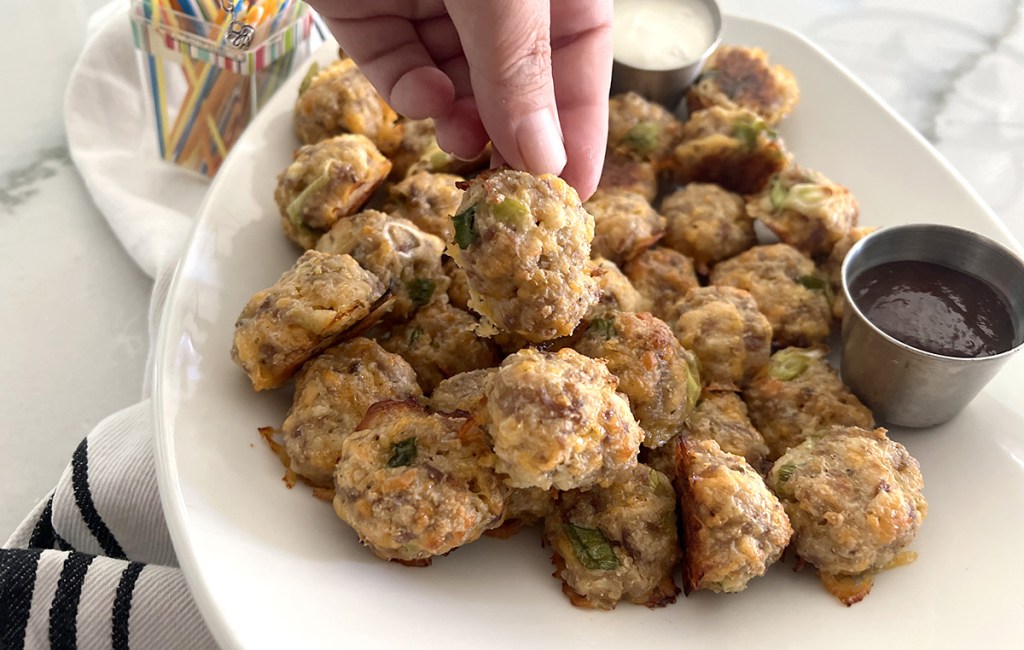 Here's what my Hip sidekick Lina had to say about these keto cream cheese sausage balls:
"These are super tasty! I love the use of multiple cheeses for extra flavor with the sausage. Such an easy-to-make recipe that works out perfect for entertaining. My family is a fan of this idea! This would be a great meal prep idea to freeze ahead of time."
---
Looking for more delicious appetizers? Check out our tasty keto ham and cheese sliders!