Keto Buffalo Chicken Fat Bombs
This savory snack is the bomb!
Keto Buffalo chicken fat bombs are the perfect low carb appetizer, snack, or even dinner idea that you've been looking for. All the delicious flavors combined into an easy keto fat bomb that you can just pop into your mouth without all the mess… I am talking to you Buffalo wings!
Not only are these fat bombs amazing for a healthy dosage of fat fuel, but they're also packed with protein for lasting energy. In this recipe, I went with pre-shredded chicken I got from the store, but feel free to get creative or go with what you have on hand. You could use leftover shredded chicken, chopped grilled chicken, rotisserie chicken, or even a can of chicken in a pinch.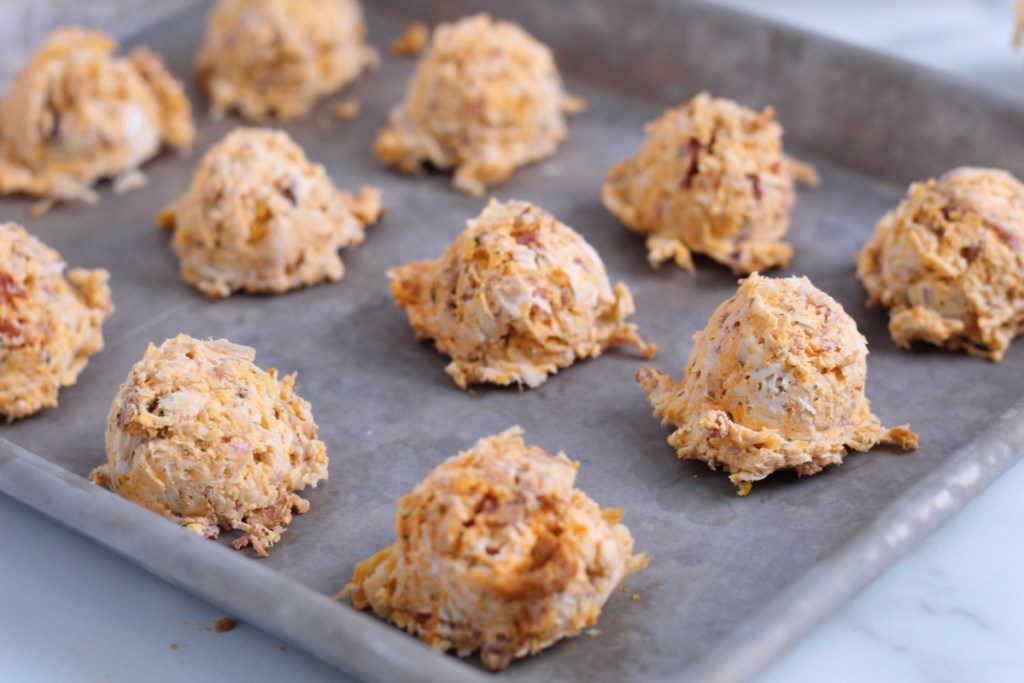 Tips for making the best keto Buffalo chicken fat bombs:
You can go homemade or storebought based on your preference. I made fresh bacon crumbles, but pre-crumbled bacon works just as well. I also made our ranch seasoning from Hip2Save, but you can use any keto-friendly ranch seasoning you would like.
Want a bolder flavor for your fat bombs? Feel free to ramp up the hot sauce or throw in some diced green onions for an extra kick of flavor!
Wrap it up! Grab a few pieces of lettuce and throw in a few of these Buffalo chicken fat bombs for a crunchalicious lunch! It's like chicken salad with a spicy kick!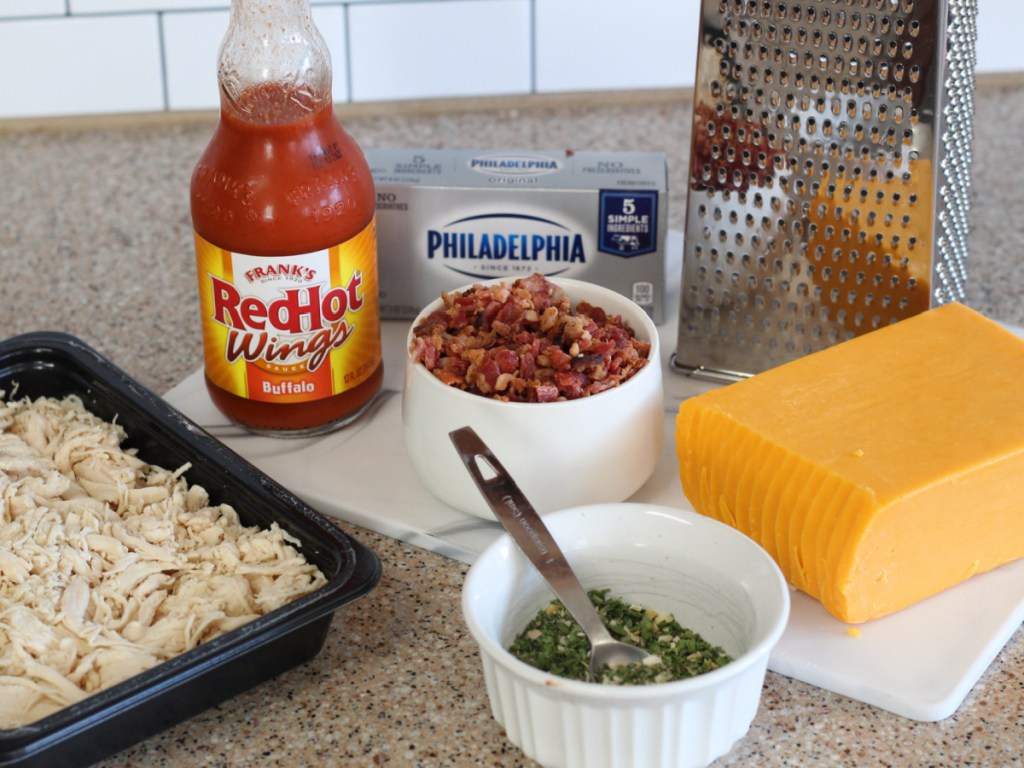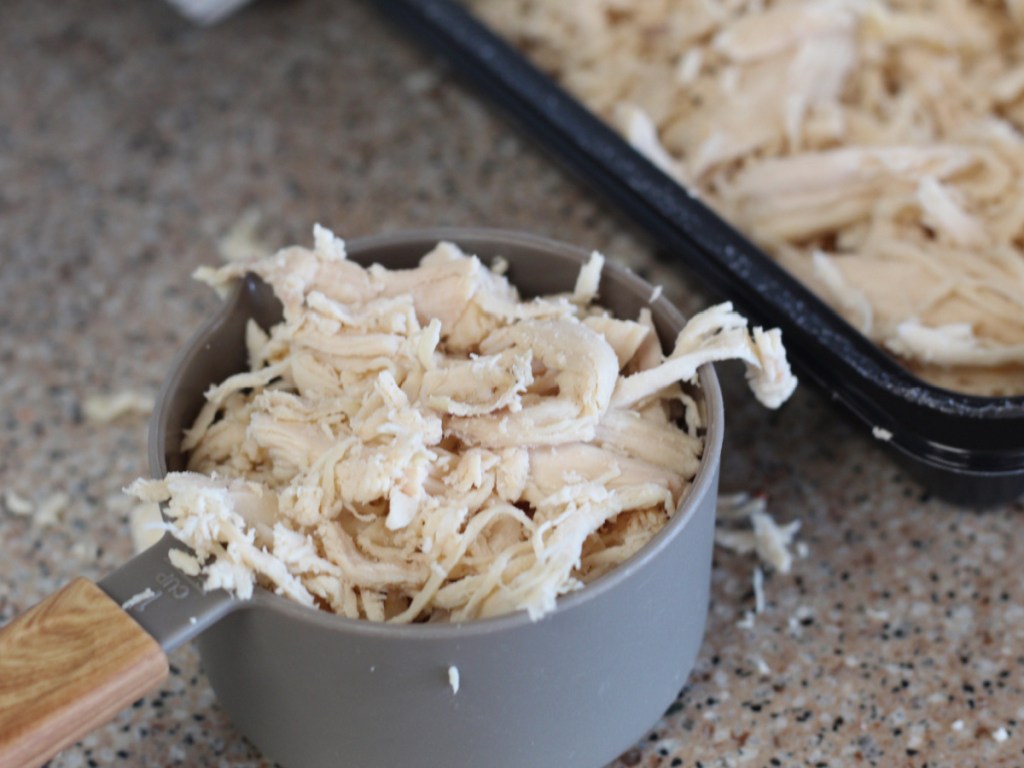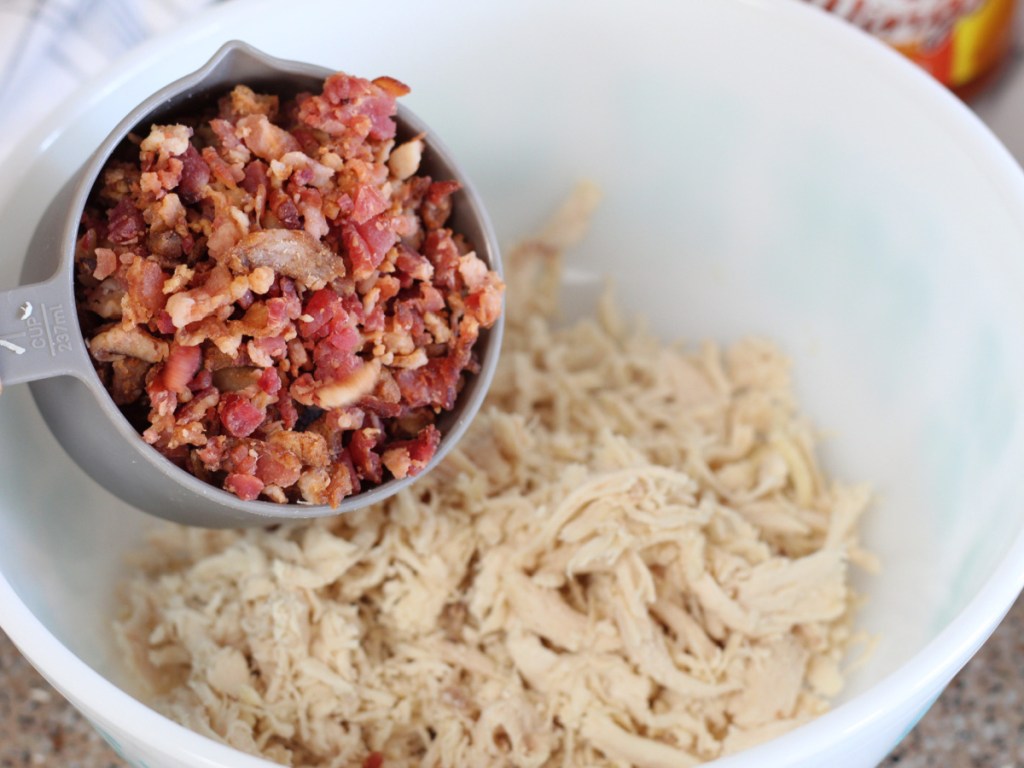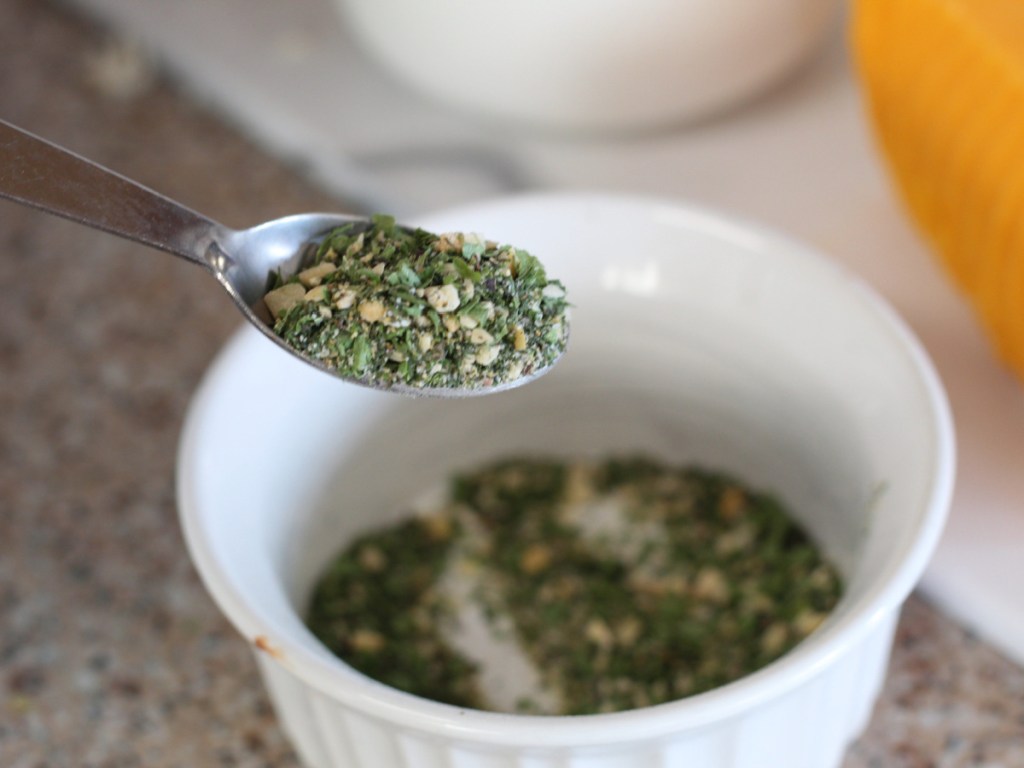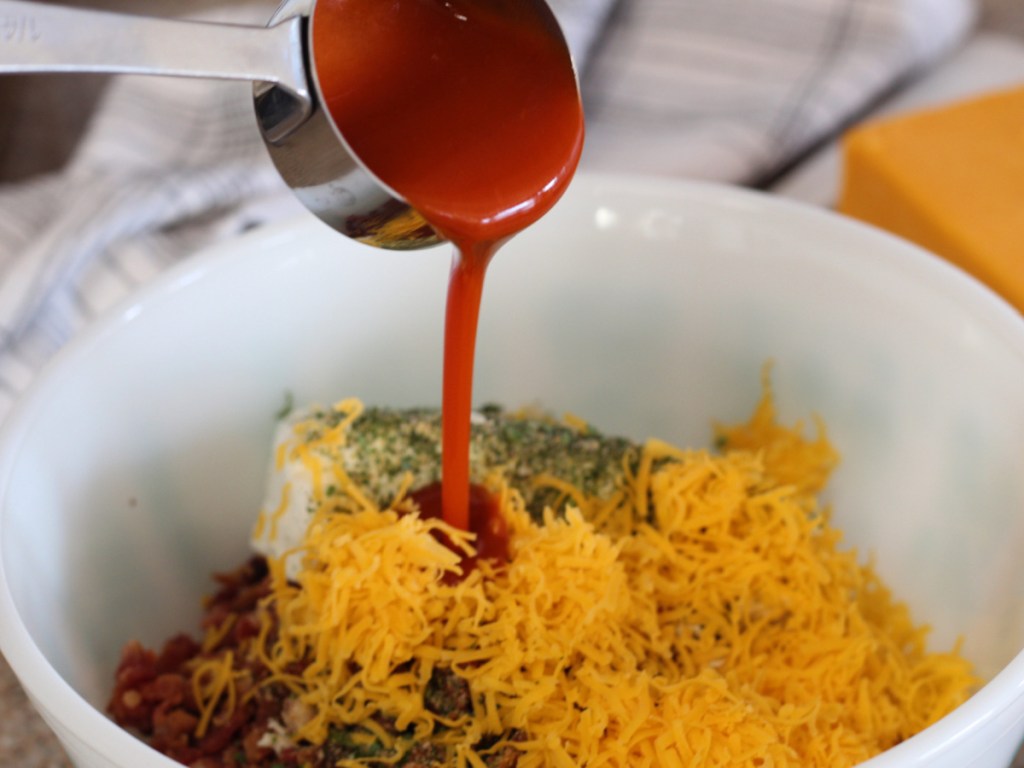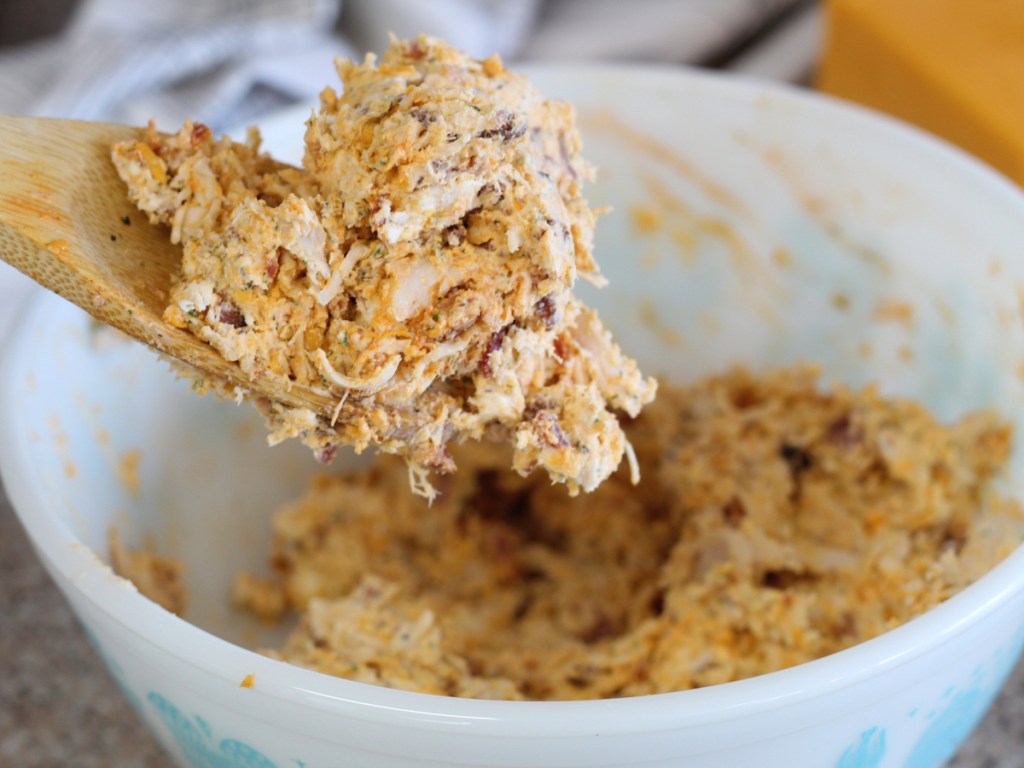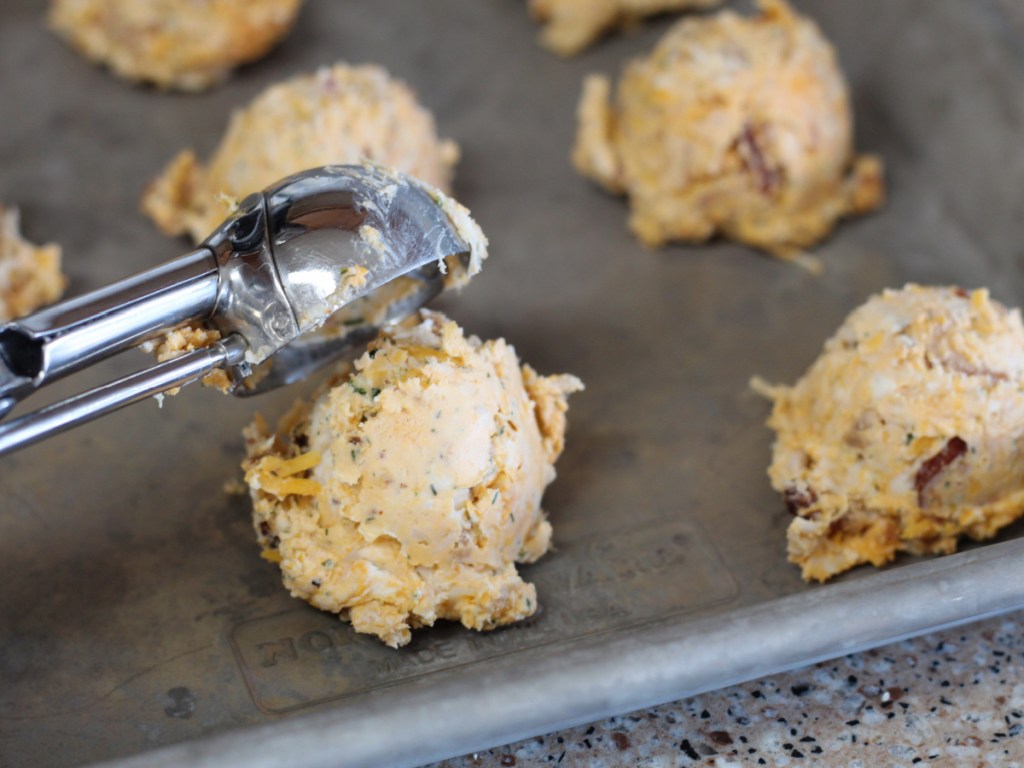 ---
Print
Keto Buffalo Chicken Fat Bombs
yield: 20 SERVINGS
prep time: 15 MINUTES
total time: 15 MINUTES
These delicious fat bombs pack all the Buffalo wing flavor you know and love into a bite-size snack. Chicken, ranch seasoning, and Buffalo sauce make this low carb appetizer a home run!
Ingredients
2 cups shredded chicken
1 cup crumbled bacon
1 8 oz. package cream cheese
1 cup cheddar cheese, shredded
Directions
1
In a large bowl, mix all ingredients together.
2
Scoop out a fat bomb with your ice cream scoop (or melon baller) and place them on a parchment-lined baking sheet. Place the fat bombs in the refrigerator for about an hour.
3
Store fat bombs in the refrigerator until you are ready to enjoy. Keto-friendly fat bombs will last in a sealed container in the refrigerator for up to five days.
Nutrition Information
Yield: 20, Serving Size: 1
Amount Per Serving: 100.8 Calories | 7.4g Fat | 0.9g Total Carbs | 0 Fiber | 0 Sugar Alcohol | 7.7g Protein | 0.9g Net Carbs
---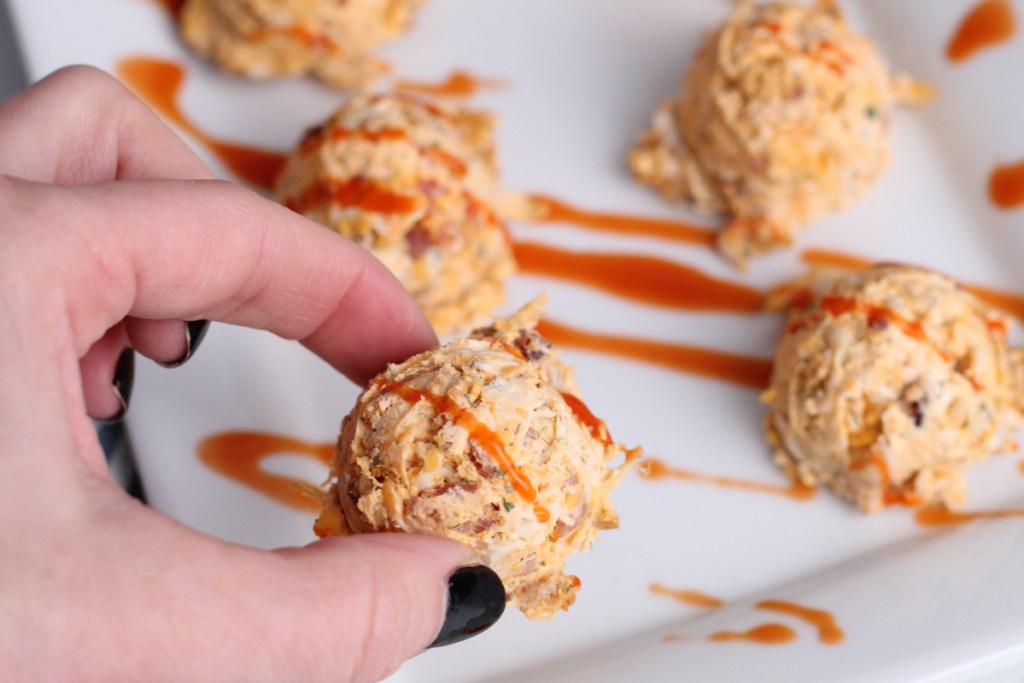 It's time to get saucy with keto Buffalo chicken fat bombs!
If you're looking for a flavorful low-carb snack, Buffalo chicken wing fat bombs are an easy go-to. The rich flavor from the cream cheese to the spicy kick of the Buffalo sauce is the perfect combination. I love doubling this recipe so I have a batch ready to grab when I need a quick snack on the go.
These fat bombs are also great to plate with a side of ranch and celery for simple lunch option. I also can't wait to make a spread of these when we can start having regular cookouts and get-togethers again!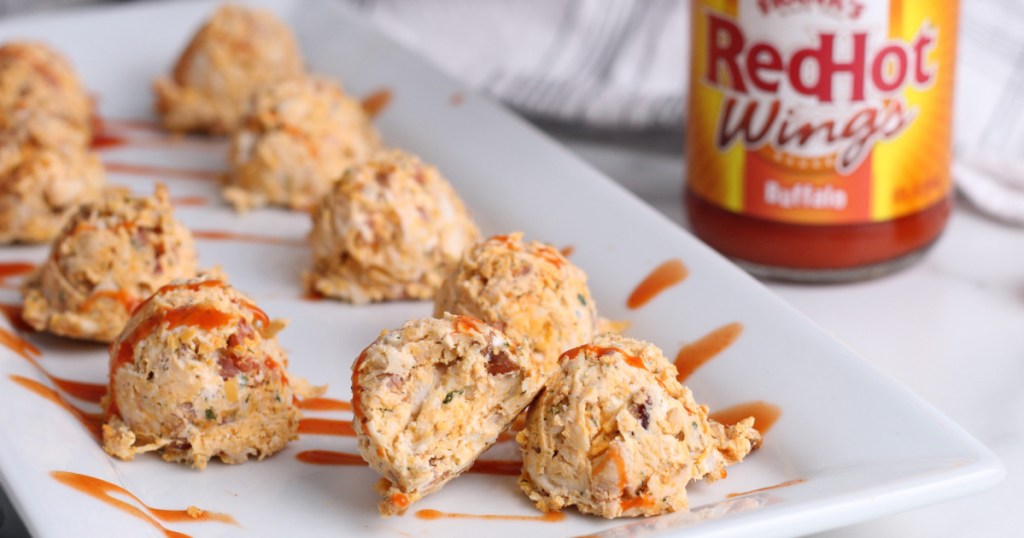 My Hip sidekick Taylor tried out this recipe and here's what she thought:
"WOW, these Buffalo chicken fat bombs were absolutely delicious and so full of flavor! I will definitely be making them again and I love that you can just throw all the ingredients in a bowl and mix them up vs. multiple recipe steps. The size of the batch was perfect and one or two zesty bombs are enough to give you a good fat boost, but you'll probably end up grabbing more as I did because they're oh so tasty!"
---