We Tried Keto Ice Cream Bars From Costco (Spoiler Alert: You're Going to LOVE Them)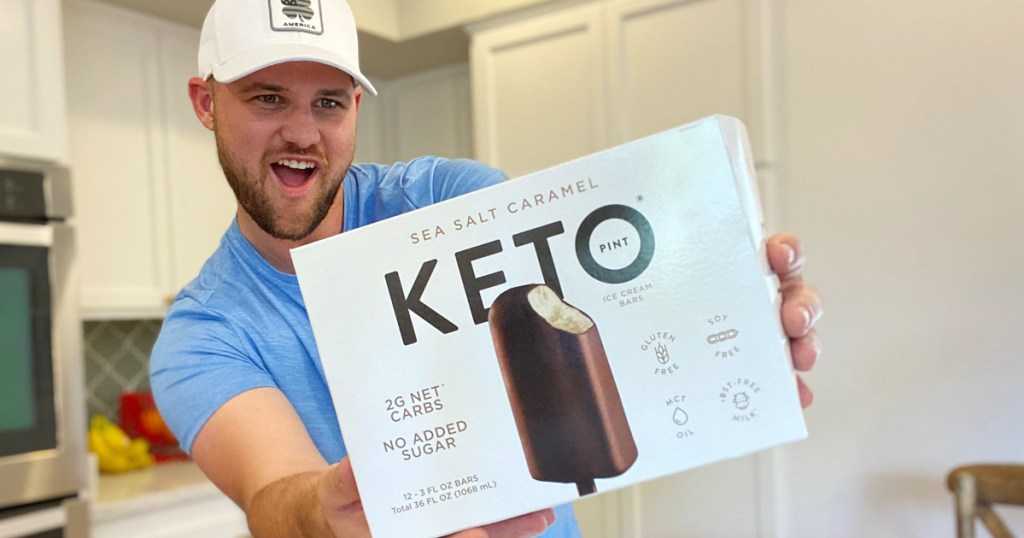 I scream, you scream, we ALL scream for keto ice cream! 😋
Summer is here and if you're like me, you're always in search of refreshing and sweet low carb desserts. While there are several delicious brands of keto ice cream, it seems there aren't quite as many ice cream bars that are keto-friendly.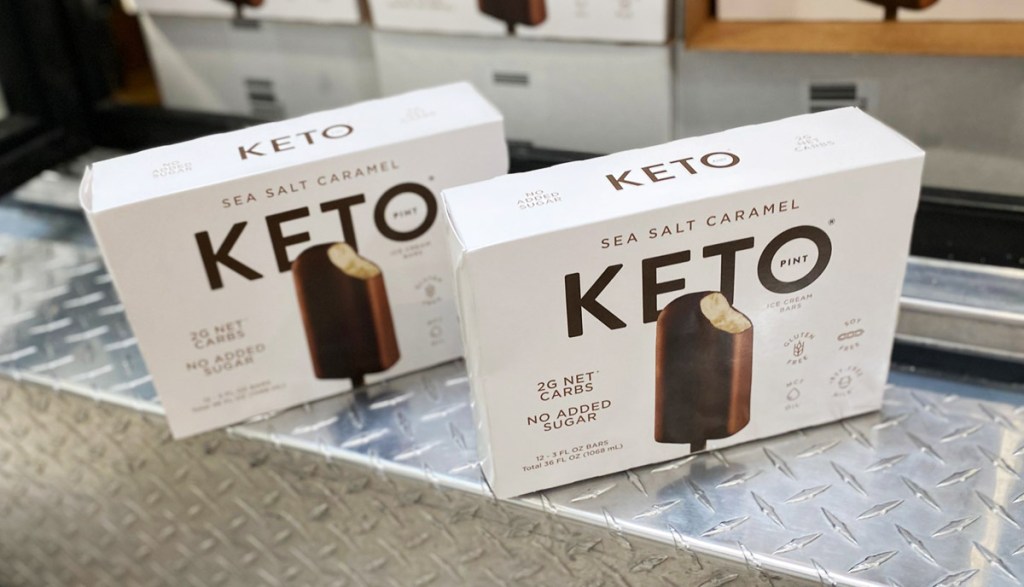 I was recently at Costco and spotted these large boxes of Keto Pint Ice Cream Bars. WOAH! Only 2 net carbs per bar?! Ok, you don't have to twist my leg — let's give them a try!
We realize that many may consider these ice cream bars to be dirty keto, so please keep that in mind when deciding if these are something you want to add to your snacking options.
---
Keto Pint Ice Cream Bars Nutrition Info: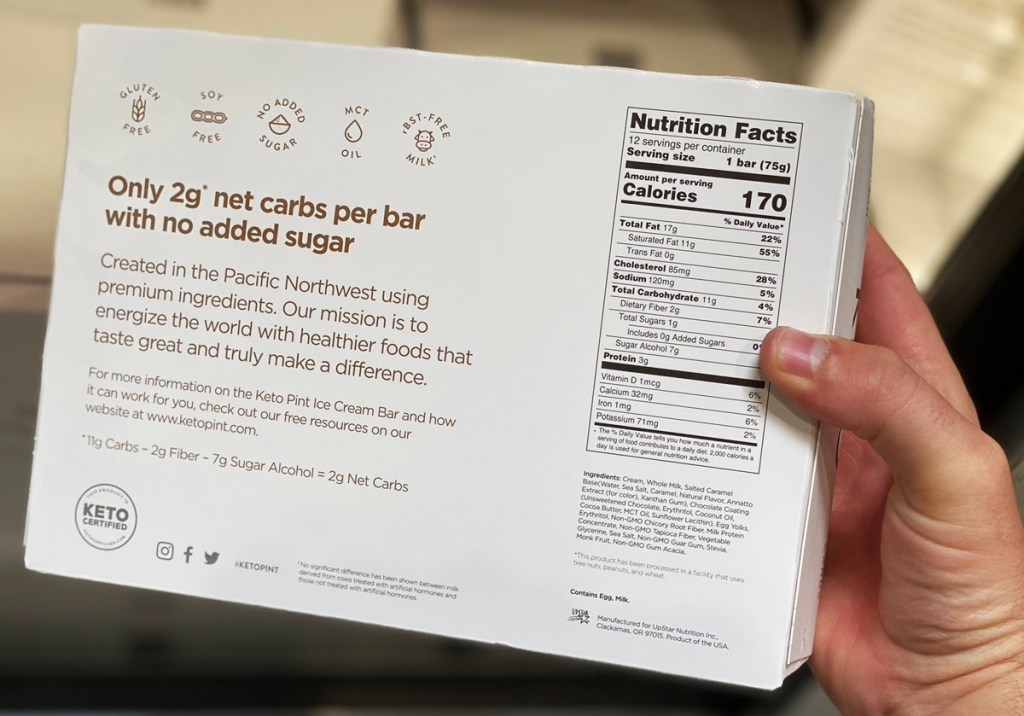 Serving Size: 1 Bar | 180 calories | Fat: 17g | Total Carbs: 12g | Protein: 3g | Fiber: 2g | Sugars: 1g | Sugar Alcohols: 8g | Net Carbs 2g
These bars are gluten-free, soy-free, and have no added sugar, and are keto-certified. Basically, they have none the junk you don't want but they do contain some of our favorite keto ingredients, such as MCT oil, monk fruit, chicory root, erythritol, stevia, coconut oil, among other ingredients — yay!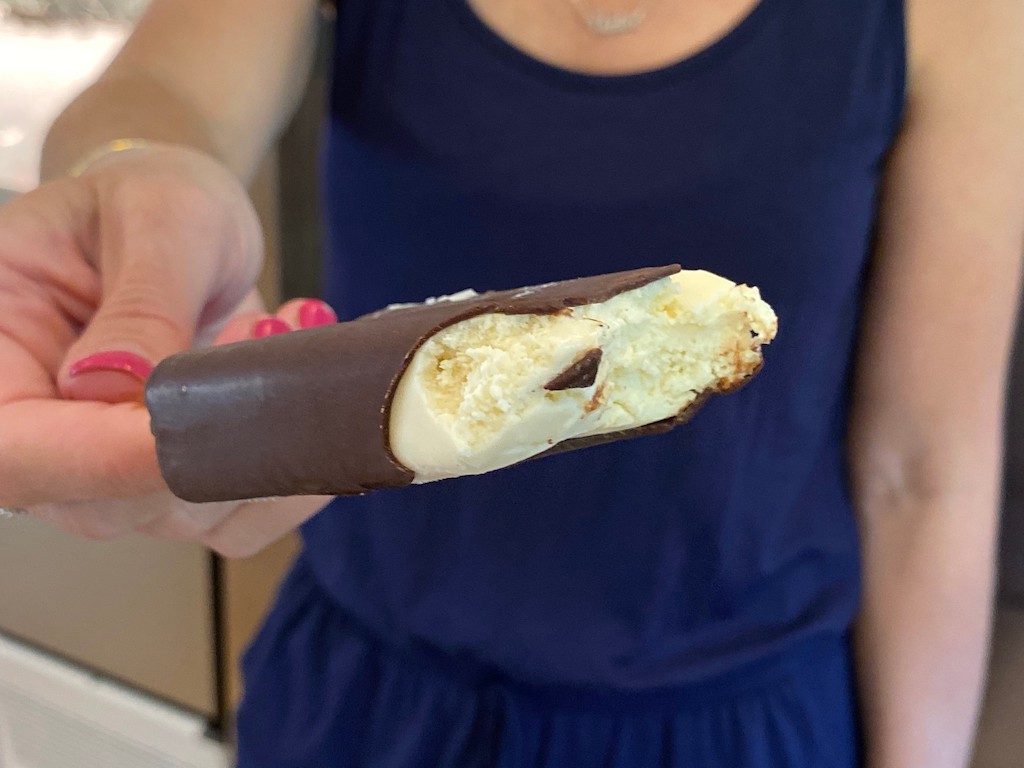 We scooped up the Sea Salt Caramel keto ice cream bars, but word on the street is that some stores may also carry Mint Chip and Peanut Butter flavors.
Each 12-count box is currently just $11.99 so this is a snack that won't break the bank at just $1 per bar!
Keto Pint Ice Cream Bars are currently sold at Costco, Whole Foods, Albertsons, Fred Meyer, and select other chain stores. To find out where to grab them in your area, head to the Keto Pint website, scroll down, and enter your zip code to find a store near you.
---
On the fence? Here's what we think about these Keto Pint ice cream bars…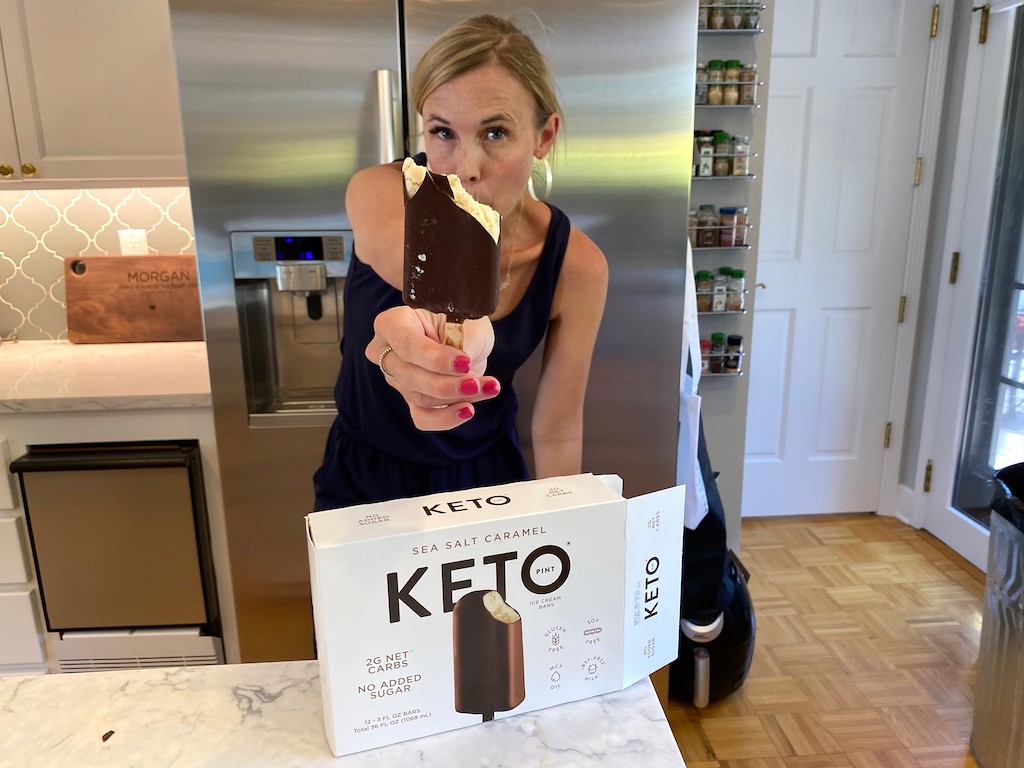 "Oh my… these are SOOOOOO good and I honestly couldn't tell they were low carb at all. They were so creamy and definitely gave my sweet tooth the fix it needed.
I really loved the sea salt caramel flavor, but the only downside is that the chocolate coating is pretty messy – so I'd eat this over a bowl next time. It seems when you take a bite some of the chocolate doesn't always make it in your mouth – well, at least for me that happened, but I'm a messy eater. 🤣" – Me (Collin)
---
"As someone who eats ice cream regularly and isn't keto-adapted, I did feel that these bars had somewhat of an after taste. The chocolate part tasted like very dark chocolate, which isn't a big deal as many people really enjoy it.
They were pretty tasty overall, but I think my favorite keto-friendly ice cream bars are the Enlightened bars. These are a close second!" – Stetson
---
"They had me a sea salt caramel as it is one of my most favorite flavors. These bars are delicious and I love that I can eat one and be good, compared to not being able to stop eating an entire pint of ice cream.
The dark chocolate on the outside is great for me because I love the rich, dark flavor. I will say that the outside chocolate coating does seem to melt a little fast, but that's ok as I'm a fast eater! I will absolutely buy these again!" – Angela
---
Check out our 3-ingredient ice cream recipe using a mason jar!