These Keto Meal Replacement Shakes are Low-Carb, Creamy, & Delicious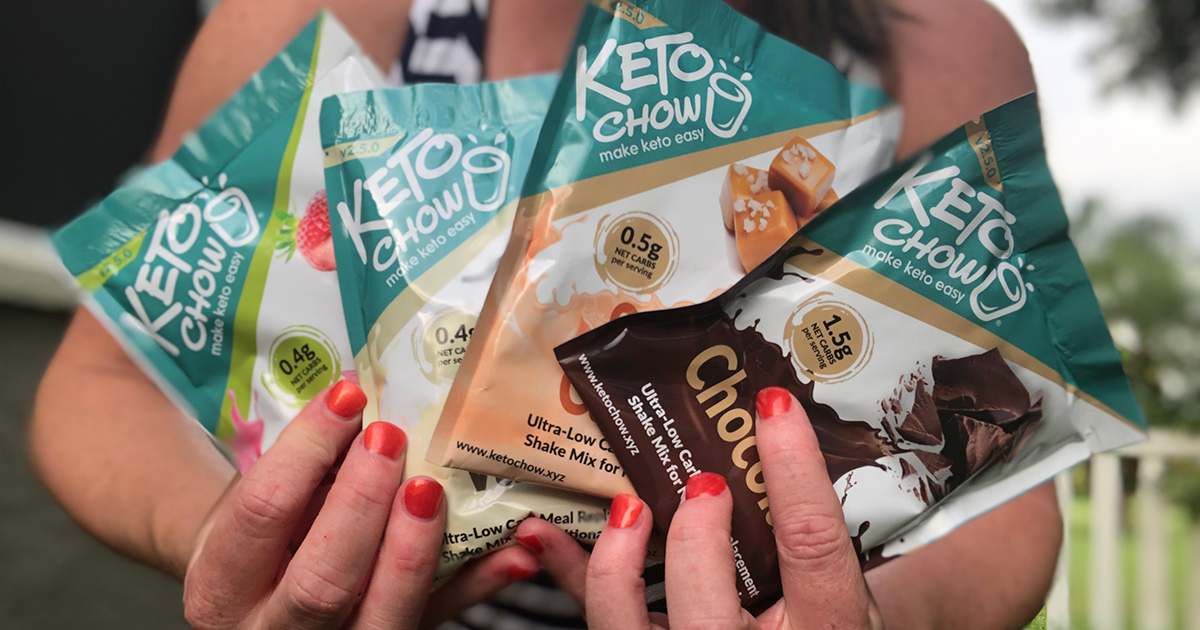 These store-bought keto shakes are so tasty! 😋
When you're in need of a refuel, but don't have time on your side, Keto Chow comes in for the rescue! These delicious ultra-low-carb meal replacement protein shakes are the best to have on hand to keep hunger pains at bay.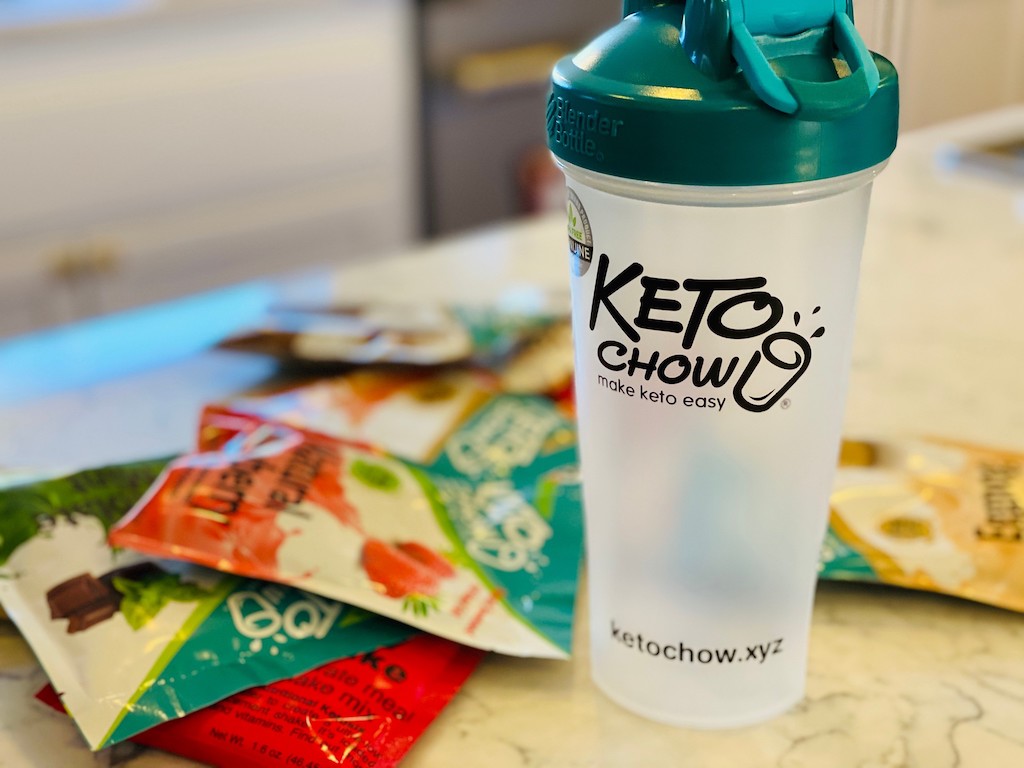 Keto Chow comes in a wide variety of flavors ranging from the classics like vanilla, chocolate, and strawberry to decadent salted caramel and raspberry cheesecake. For the savory lovers, they even have soup packs that you can mix with hot water for a super satisfying drinkable soup.
Beyond the delicious flavors, these shakes are full of electrolytes, vitamins, and protein for sustainable energy all day long with added healthy fats from the source of your choice. Not only is this a great option to keep you full all day long, but the added electrolytes help ward off the dreading keto flu.
Shake it up!
When you're ready to mix things up, add your fat source (like avocado oil, heavy cream, or both) and 1 packet of the flavored meal replacement powder into the blender bottle, then pour in 14 oz. of water and shake it up to create a frothy shake. You can chill in the fridge for 30 minutes for a cool, creamy drink, or let the shake chill overnight for the best flavor.
The nutritional information will vary based on the fat you choose, but in general, each serving has only .5g net carbs up to 1.5g net carbs and a whopping 25g of protein!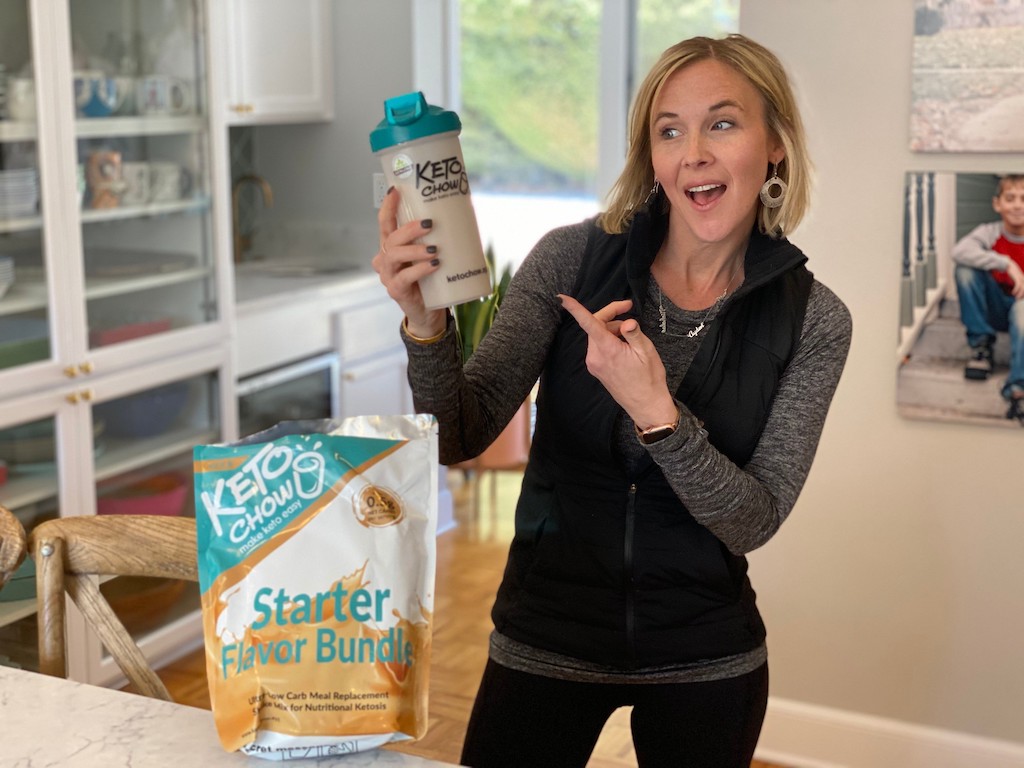 Can't wait to try the shakes out for yourself?
The Starter Bundle has everything to get you going with a blender bottle and 6 yummy flavors: Vanilla, Chocolate, Strawberry, Mocha, Snickerdoodle, and Salted Caramel.
Even sweeter, Hip2Keto readers can save on their first order when ordering through our exclusive links to score 20% off!
When you end up falling in love with Keto Chow, check out the other bundle packs or the bulk bags to get 21-meals worth of meal replacement powder in your favorite flavor.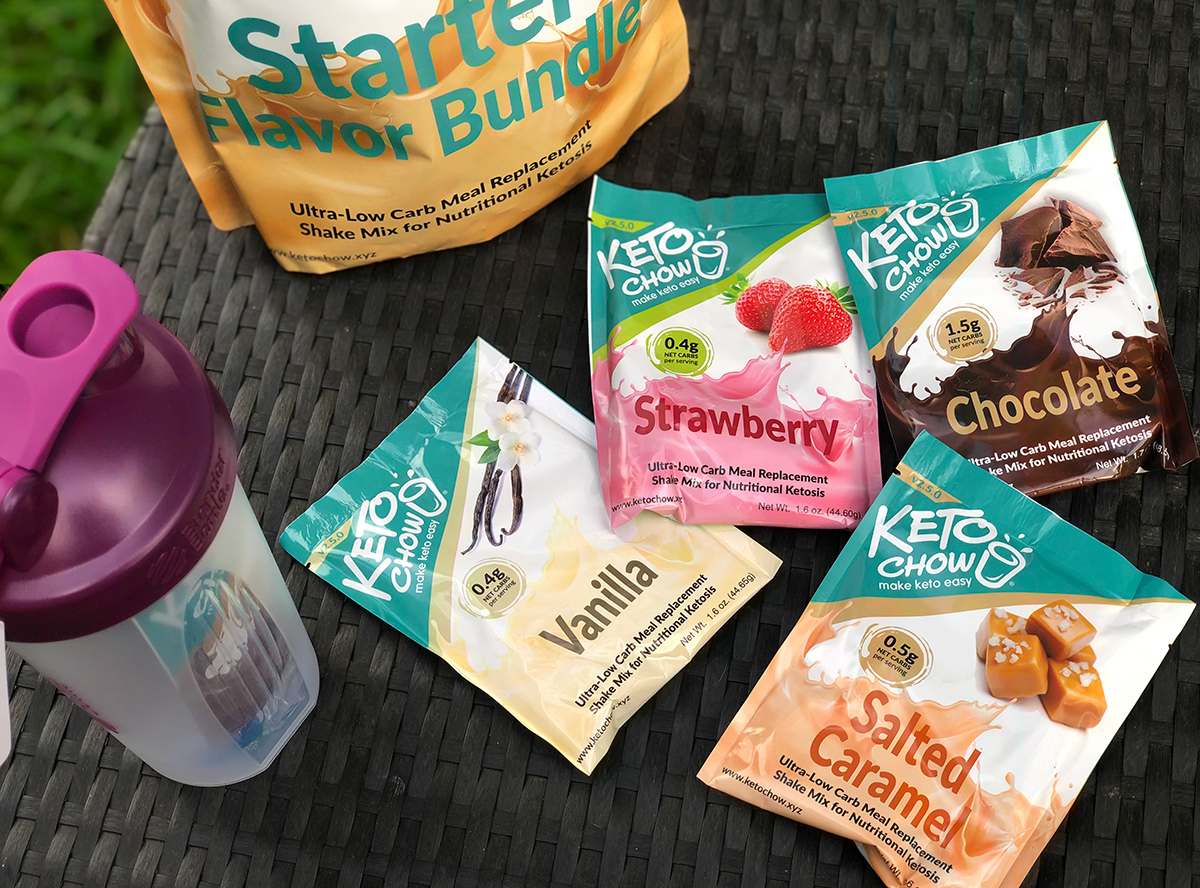 Check out these deals: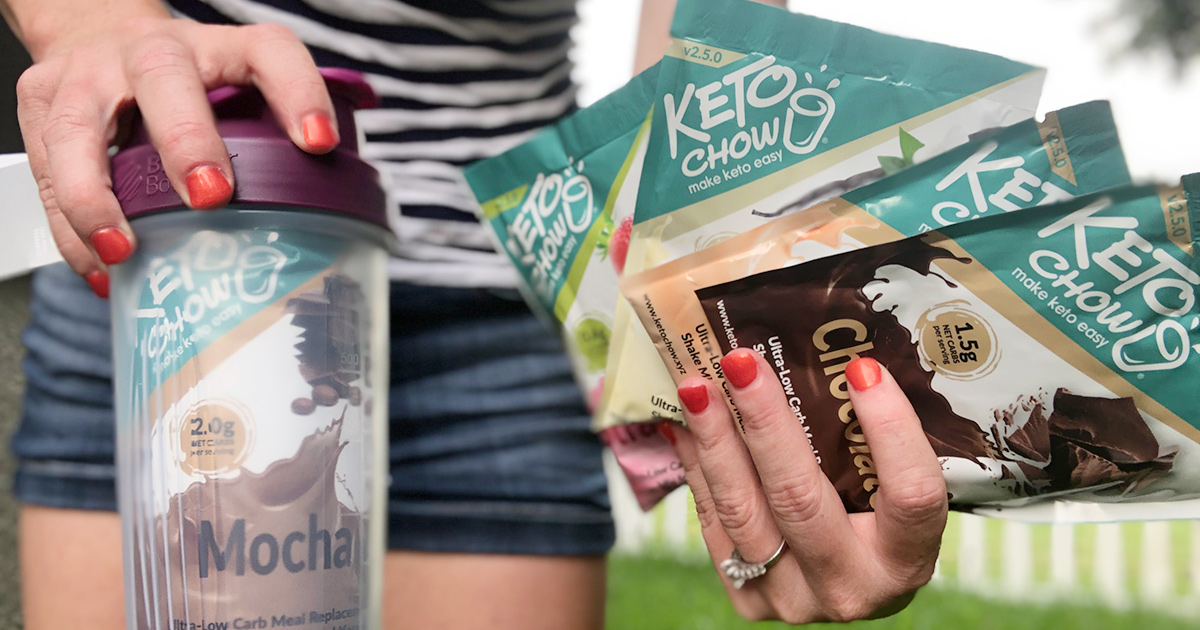 Don't believe the hype? Here's what Erica thinks of Keto Chow:
"These are so insanely yummy! I love the classic chocolate, vanilla, and strawberry flavors the best! The shakes came out so thick and creamy without the yucky powdery or chalky taste. They are really filling too—such an easy way to have a low-carb meal replacement for busy on-the-go days!"
---
Check out more keto products we love!