Get a Giant Bag of HILO LIFE Keto Chips for ONLY $7.99 at Costco!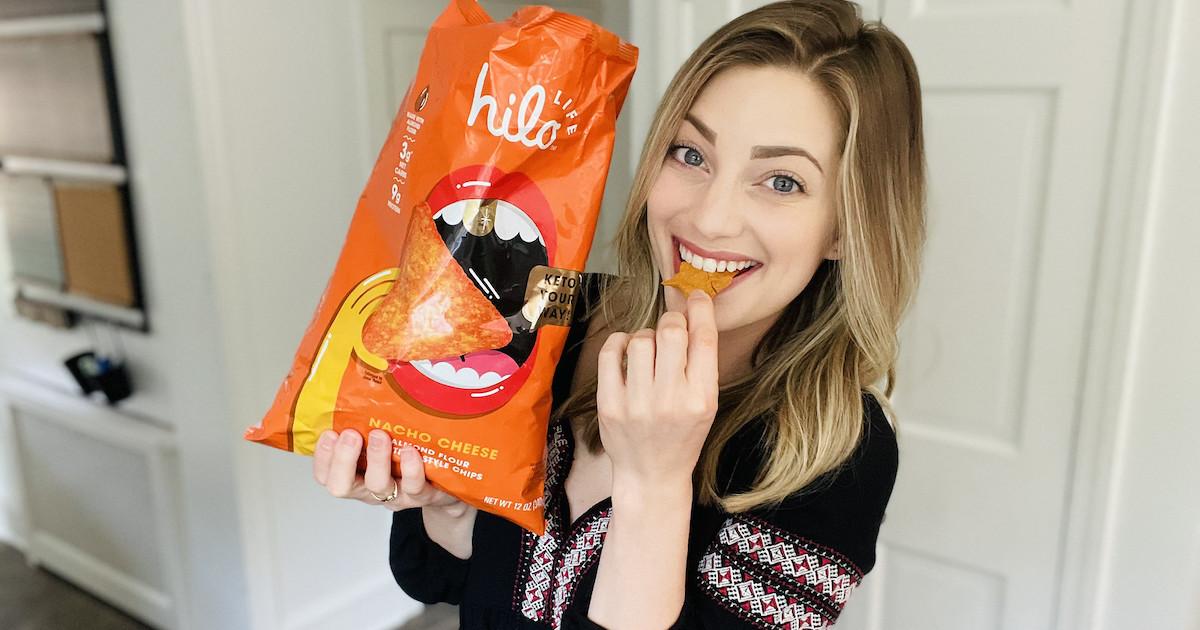 Step up your keto snack game and save! 🤤
We know finding easy, convenient, delicious, and inexpensive store-bought snacks while sticking to keto can sometimes be difficult. However, if you're a BIG fan of crunching on some delicious chips every once in a while, we've found chips that not only taste better than the real thing but they're also low carb, keto-friendly, and not super expensive (retailing for $7.99, however prices may vary at different Costco regions)! Check out Hilo Life's store locator to find out which locations carry their chips.
Get ready to curb that snack tooth BIG TIME!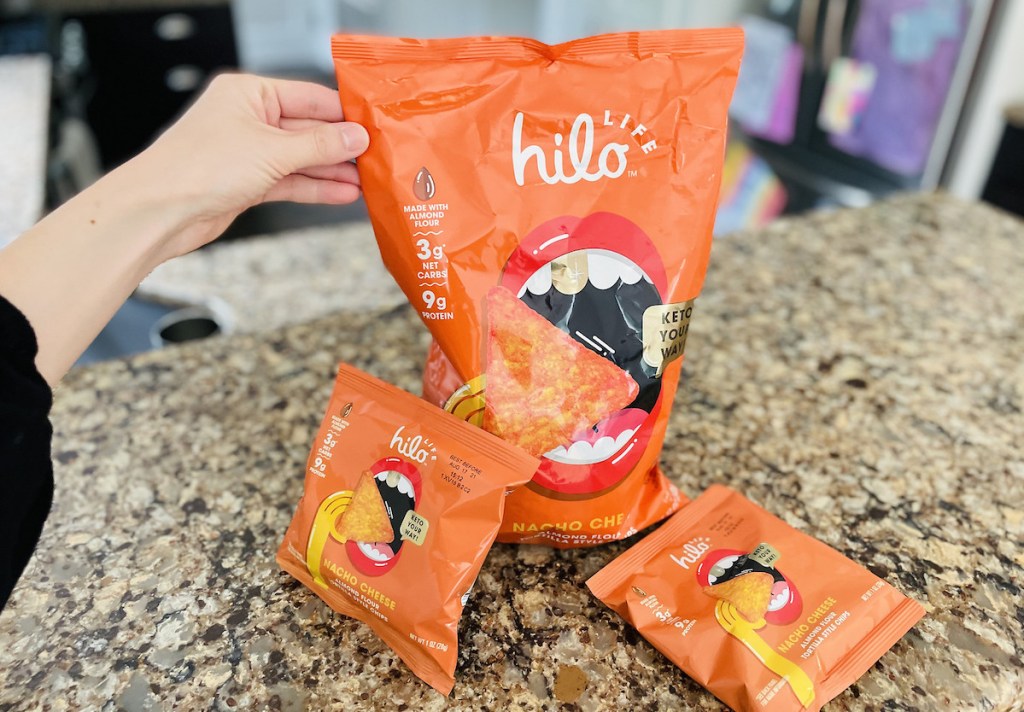 You likely already caught me raving about HILO LIFE tortilla style chips before.
They're low carb (3g net carbs per serving!), high in protein (9g per serving 😱), have zero added sugar, and best of all they're packed with real, bold flavors that will totally have your taste buds thinking you're not even eating keto! 🤩
Best of all, they're now available in a GIANT bag at Costco in Texas and Northeast regions starting at $7.99 (prices may vary in different regions)!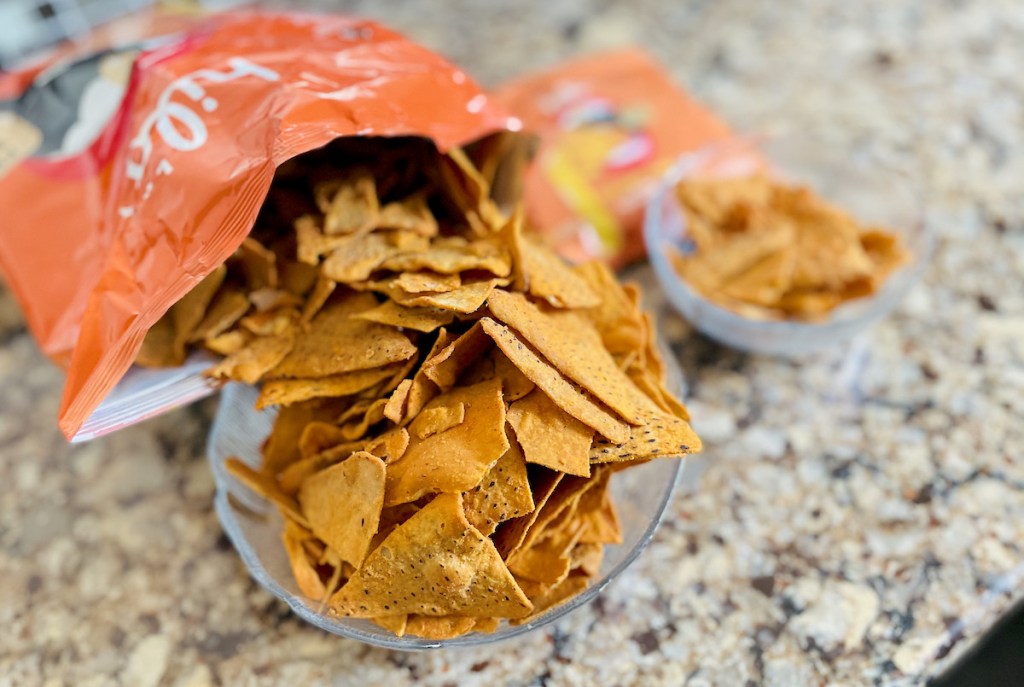 Eat your hearts out, keto friends – this bag offers so much bang for your buck! In fact, compared to the 12-count 1 oz. bags on Amazon that will run you $19.99 when you're lucky enough to find them in stock (yup, these sell out quickly because they're that good!), their new 12 oz. size Costco bag is around TWELVE WHOLE DOLLARS CHEAPER and offers the same amount of chips (again, these prices may vary depending on your region). 🤩
That means you can buy 2 Costco-sized bags & still spend less than the 12-count snack bags. That's TWICE the chips for less! 👏 👏
*Note that these keto chips are currently not available online, but available in Costco locations in Texas and the Northeast Regions. Check out their store locator to find out which location carries their chips.
These chips have the same flavor and same ingredients as their snack-sized variety packs, and still pack a punch with bold flavor & incredible crunchy texture. YUM!
HILO LIFE Nacho Cheese Tortilla Style Chips nutrition:
Serving Size 1 oz. | 150 Calories | 10g Fat | 5g Total Carbs | 2g Fiber | 1g Sugar | 9g Protein | 3g Net Carbs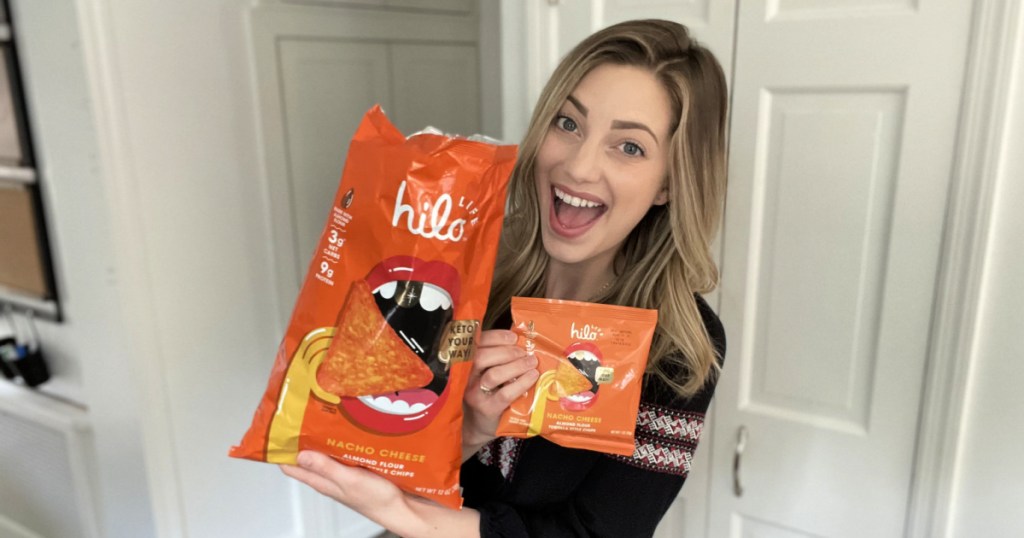 Well, the real question in my opinion is why not?! And when you think outside the box of just snacking on some good ol' chips, the options are truly endless with this bag of chips… because well, they're nacho average chips! 😍
You may have recently caught yourself drooling over our keto sheet pan nacho recipe which is an entire meal in itself!
If you're looking to throw together an easy lunch, party appetizer, or even a quick dinner, you simply cannot go wrong with grabbing a bag of the all-new HILO LIFE chips the next time you head to your nearest Costco!