Introducing HighKey's New Soft-Baked Banana Bread Keto Breakfast Biscuits (+ Bundle & Save 15%!)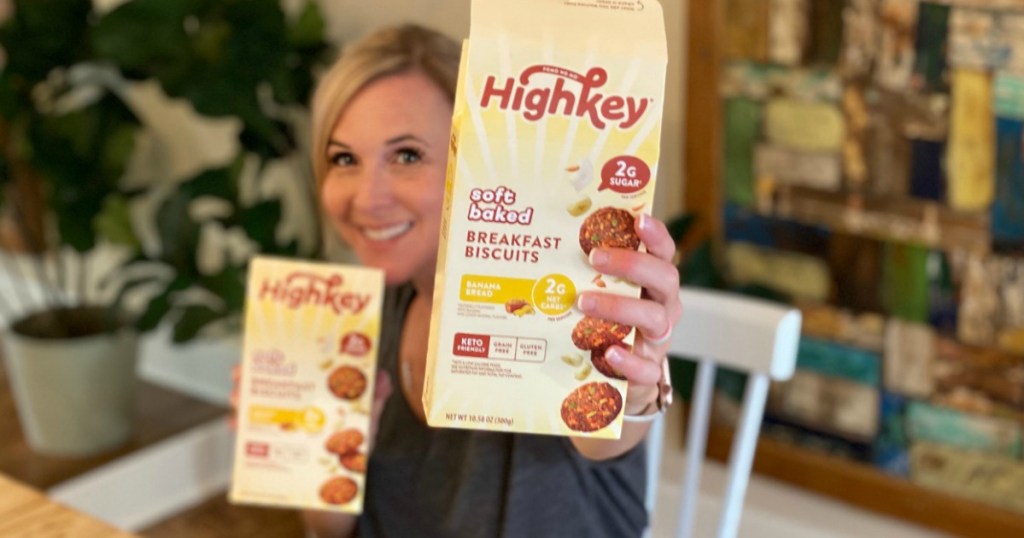 You'll be looking forward to waking up with HighKey Breakfast Biscuits! They pair so well with a warm cup of coffee. ☕️
Tired of eating the same keto breakfast foods and snacks? HighKey's new Banana Bread Keto Biscuits are out of this world delicious and sure to give you the morning (or even afternoon) boost you need. They're not your average breakfast though. The flavor is spot-on and makes you forget you're eating something so low-carb. 🙌
If you've been missing bananas while eating keto, your taste buds are in for a serious treat with these soft and chewy keto breakfast biscuits. The texture reminds me of carrot cake, and the flavor really is reminiscent of a comforting slice of banana bread. What a great treat considering both of those classic baked goods are not keto!
The texture is just as important as the flavor in my opinion, and HighKey's keto breakfast biscuits really couldn't get any better. They're so incredibly soft, but the crunch of the sunflower and chia seeds really takes your chewing experience to the next level.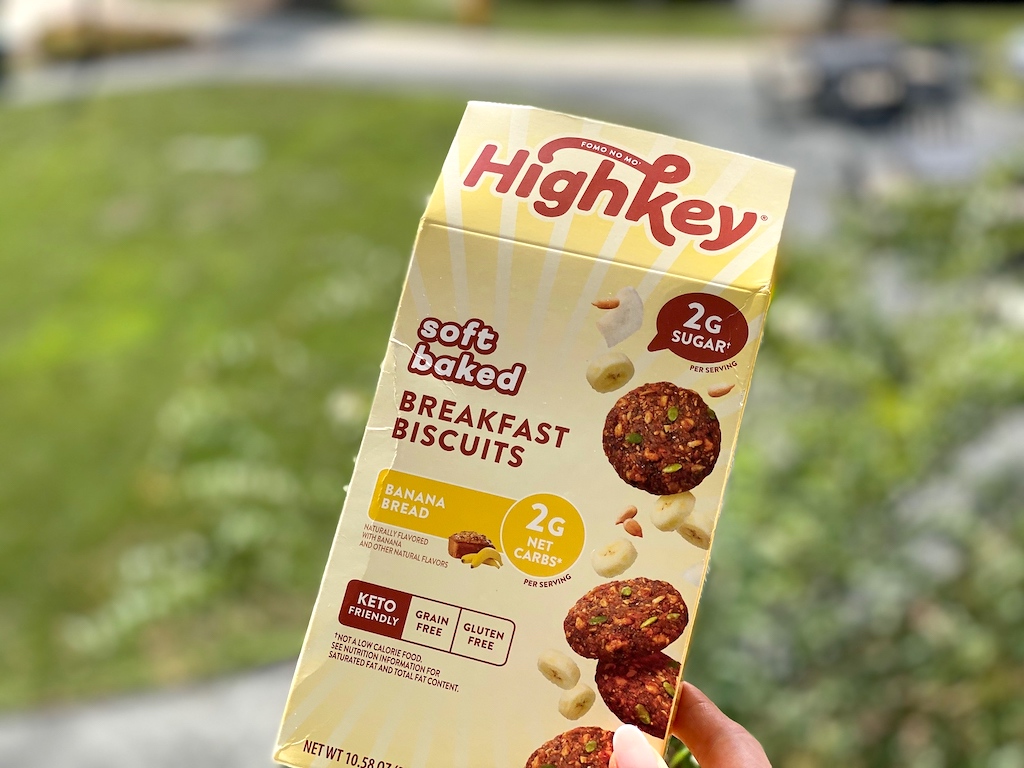 Don't believe me? Just take Stetson and Collin's word for it:
"These are so good, I couldn't even tell they were keto. They are super moist and chewy and taste just like banana bread. I gave them a 9/10 because nothing is perfect but these were close in my book, especially for someone who doesn't always eat keto. Wow!" – Stetson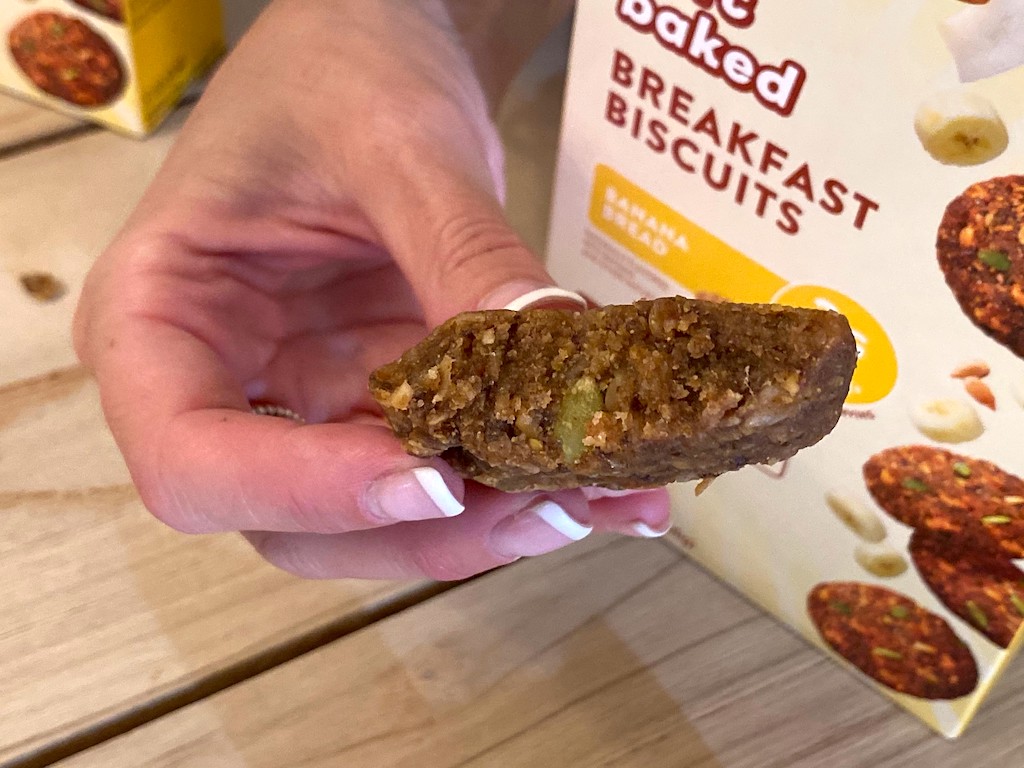 "OK, so I'm gonna keep it real with ya! These things do NOT look appetizing… like Stetson and I kinda thought it was a meatloaf biscuit based on the packaging. Just being honest here lol… (and I do love ya HighKey!).
HOWEVER, do NOT knock 'em until you try them. Looks can be deceiving, and in this case, they totally are. These are yummy and super moist banana bread like treats. They are so good, and even better with a creamy cup of coffee. You can also heat them up for just a tiny bit and smear cream cheese on these breakfast biscuits for an extra special treat.
I am a HUGE fan of these, plus the ingredients rock, and I love that I can enjoy these treats in the fall with my coffee. Thanks HighKey for yet another delicious keto product!" – Collin
---
These keto breakfast biscuits are packed with tasty ingredients.
After taking just one bite of HighKey's Soft-Baked Breakfast Biscuits, I had to check the ingredients because it was so yummy and didn't leave any of those artificial sweetener flavors lingering on your tongue.
The sweet and savory low-carb snacks are made with sunflower, chia and flax seeds, dried coconut, almonds, dried bananas, pumpkin seed kernels, and a spice blend that brings all the flavors together.
I'm already planning on making a fall whoopie pie using our famous sugar-free buttercream frosting sandwiched in between two of these cookie-like biscuits. YUM!
---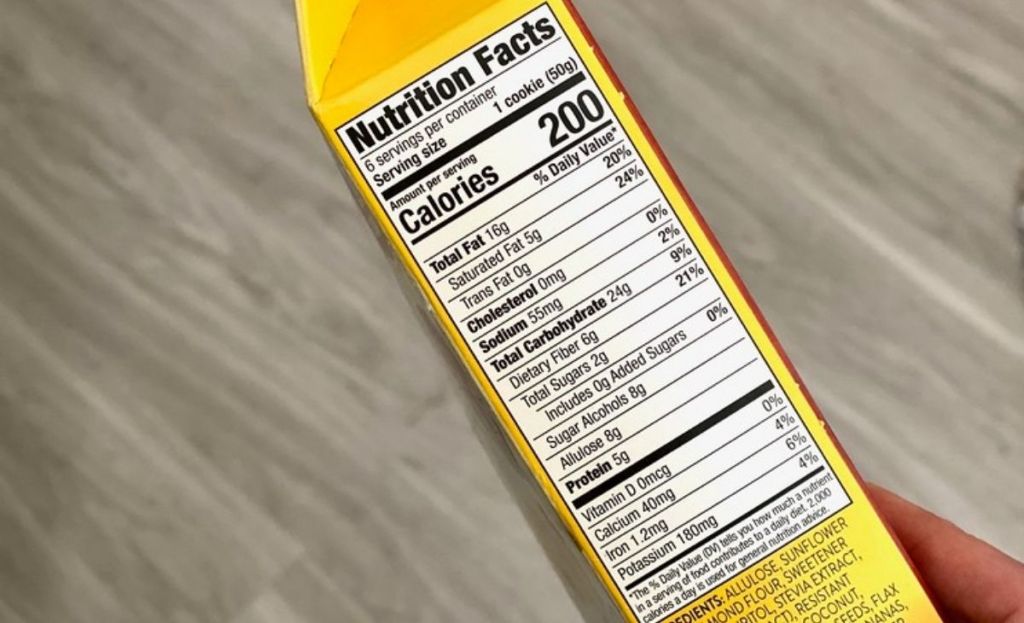 HighKey Banana Bread Breakfast Biscuits Nutrition:
Serving Size: 1 cookie | Calories: 200 | Fat: 16g | Total Carbs: 24g | Dietary Fiber 6g | Sugar Alcohols: 16g | Protein: 5g | Net Carbs: 2g
Can you believe there are only 2 net carbs in these fat-fueled biscuits?! Once you taste one for yourself, you'll be just as surprised as I was because they certainly don't taste like most low-carb snacks do (in the best way possible). They're the perfect on-the-go breakfast when you don't have time to cook something, but they're just as good as a dessert or midday snack, too.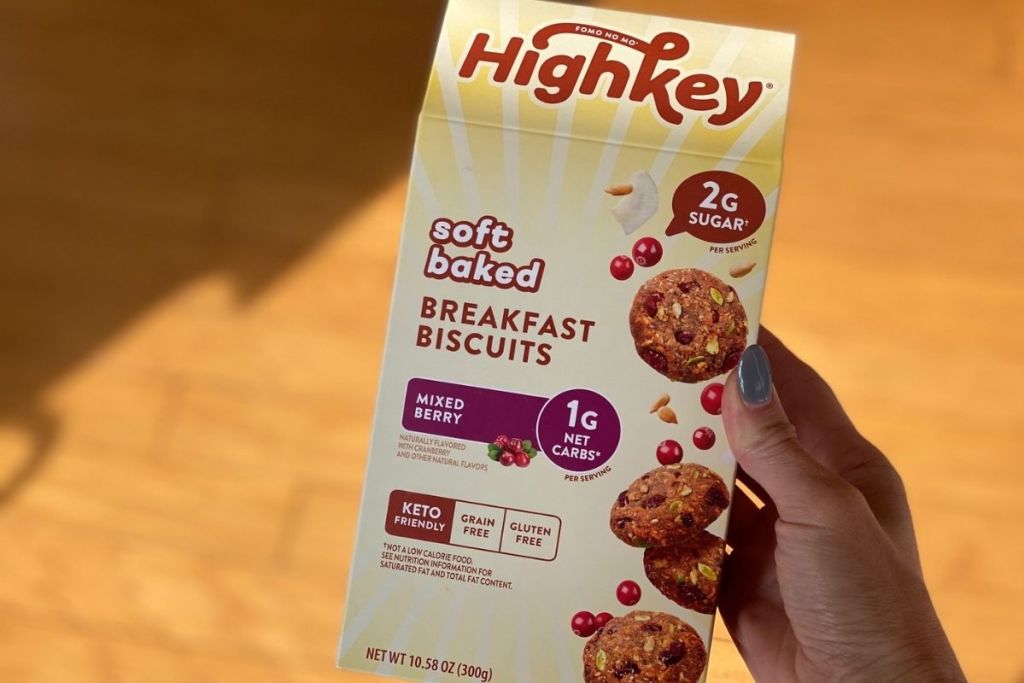 If you're not a fan of banana bread, there's also a new Mixed Berry flavor that's equally delicious and contains just 1 net carb per biscuit. These are such tasty fall flavors!
Want to save on HighKey foods?
If you're as obsessed with HighKey snacks as we are, take advantage of this bundle deal and save up to 15% on your purchase + free shipping on orders over $50! Happy snacking keto friends!
---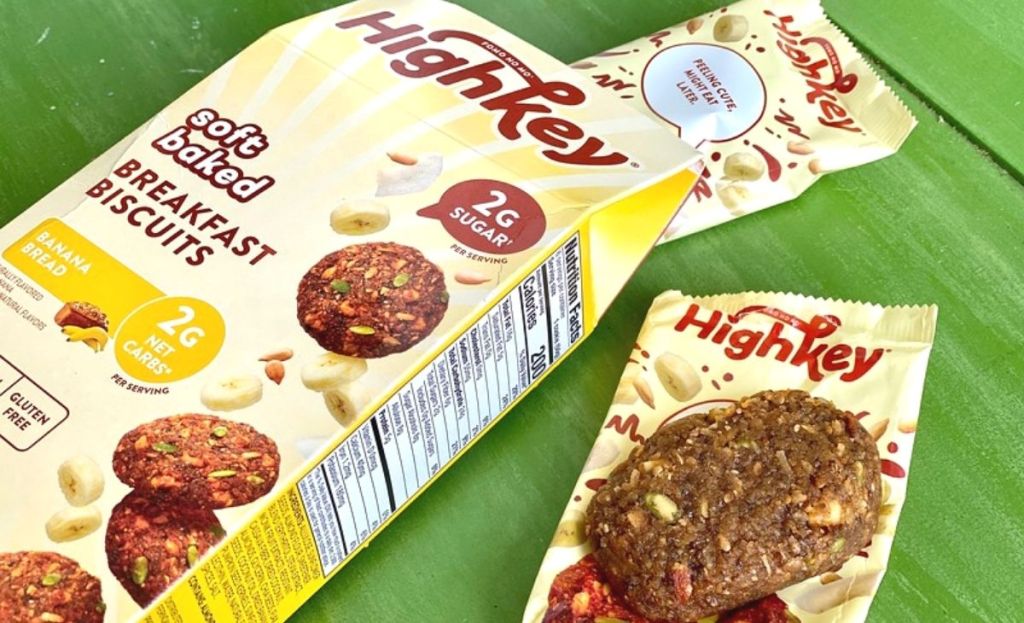 HighKey has once again created a magical keto-friendly snack. 👏
I was already a HUGE fan of pretty much everything they cook up, but the soft-baked breakfast biscuits reaffirm my love for all things HighKey.
When you're eating keto, you don't always luck out trying new products, but I have a feeling you'll be pleasantly surprised by how delectable these keto breakfast cookies are.
---
Speaking of HighKey, have you seen their yummy new keto cookie flavors?!