EPIC Protein Bars: The Good, The Bad, and The Ugly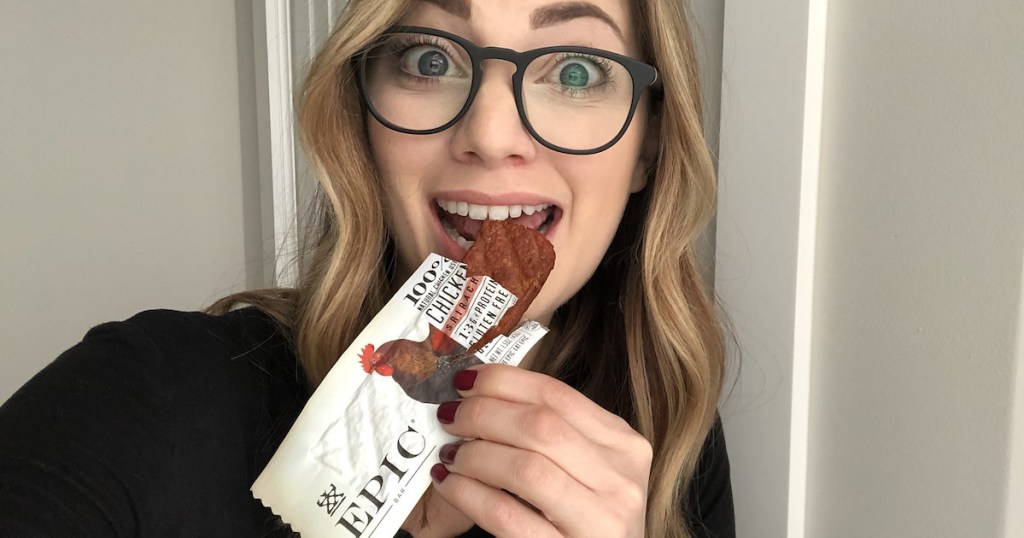 Keto snacks… yummmm! 😋
Busy lifestyles often mean you need an easy and healthy snack to take with you when you hit the road! That's why when I discovered these keto-friendly EPIC protein bars I knew I had to give them a try – especially with a hectic sports season approaching in our family!
After testing out their keto flavors, I'm sharing what some of us on the team really think about them.
---
I started with the variety pack to get a full range of what they have to offer –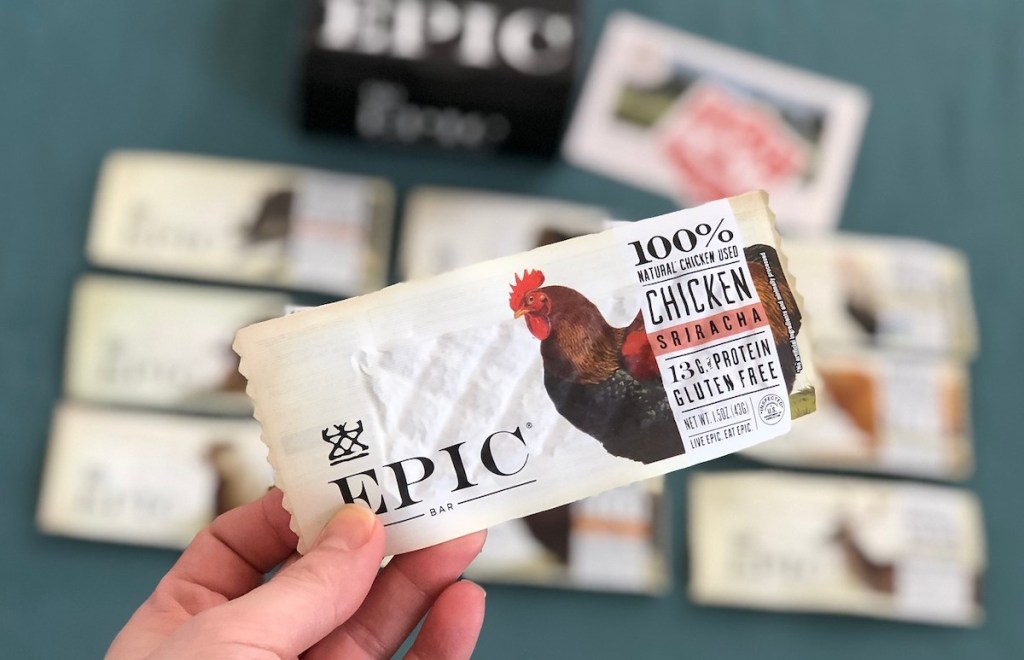 I assumed since all of their bars are packed full of all-natural meats and nutrient-rich ingredients that they'd all be a great keto snack. But come to find out, only two of the bars in my box are actually keto-friendly… whoops! 😬 (Keto-newbie here 🙋‍♀️ don't judge me.)
Obviously, we're here for keto snacks, so I tested out their Chicken Sriracha and Venison with Sea Salt and Pepper. They're low in carbs, high in fat, gluten-free (a huge bonus for me), have zero sugar, and are supposed to provide sustainable energy for your most EPIC adventures! The venison bar even has 15 grams of protein in just ONE bar! 😱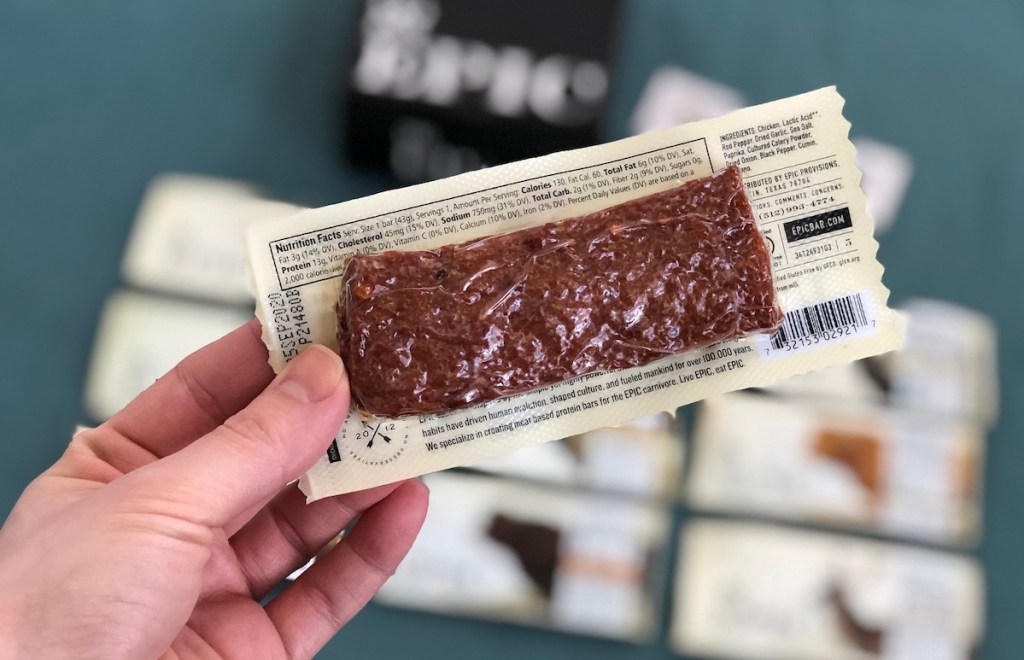 Not ever seeing an EPIC bar out of the box, I'm not really sure what I expected. I guess since I had previously spotted them in the grocery store next to other brands that taste like chocolate, peanut butter, and brownies I imagined these bars would magically taste the same? 🤷‍♀️Hah! (I'm only kind of joking). 😉
Needless to say, I was pretty shocked when I opened a box of jerky bars that basically look like dog food. 😅
And as much as I wanted to love these bars… I just could not get past the texture of them – I also don't care for jerky, in general, so I had that working against me as well. I actually felt like I was eating dog food. Disclaimer: I've never eaten dog food, but if I had to guess, I would imagine the texture and flavor would be spot on. 😂
Hip Tip: Speaking of dogs… check out this yummy keto puppy chow that Ashley made! It's super delicious and the main ingredient will totally shock you!
If jerky is your thing though, I think you may really enjoy these bars!
Collin definitely enjoys these bars, and usually has a few in her purse for an easy and satisfying snack when she's on the go! Here's what she had to say –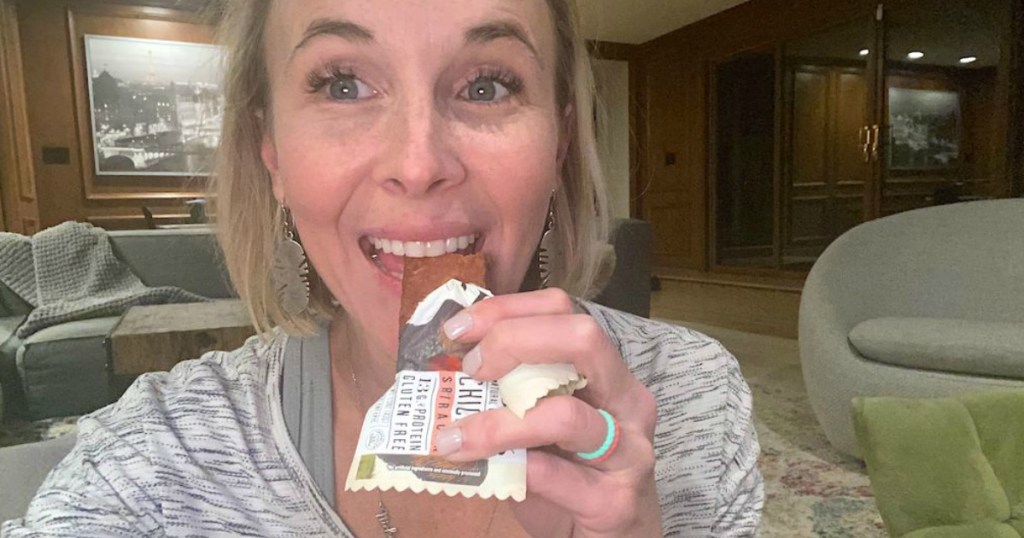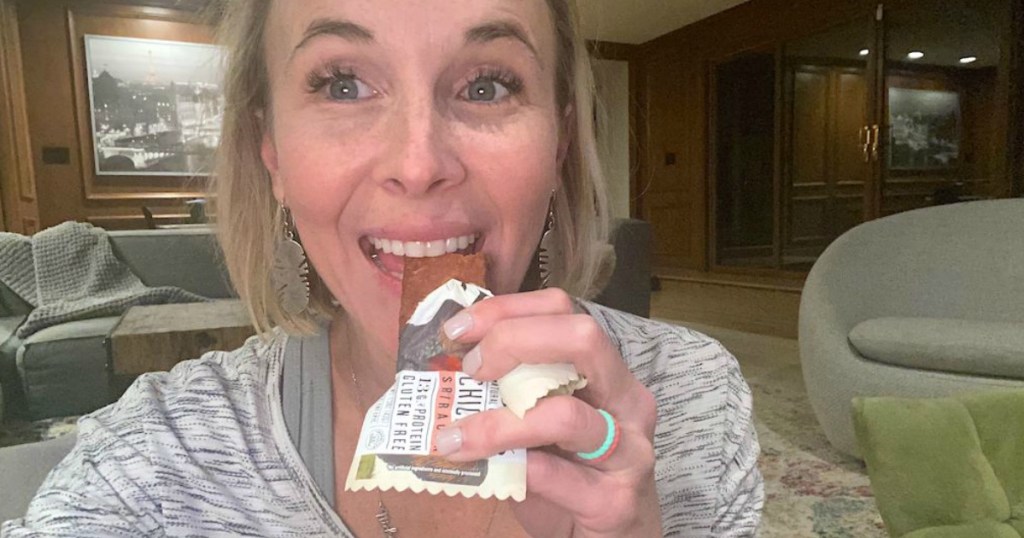 Oh Sara! I can't believe you're not a fan of these. 😉 I love that these bars are made with 100% meat and just a few seasonings. I actually am not a huge fan of most beef jerky products on the market as they often are filled with loads of ingredients I can't pronounce and added sugar. I also love that these bars are easier to chew and not hard like jerky. My favorite Epic bar is definitely the Chicken Sriracha. It's so flavorful, and has a nice kick to it!
And Jenna R. on our team is totally swooning for these Chicken Sriracha protein bars too… here's what she said:
"I LOVE the Epic Protein Bars! I have a tried quite a few of the flavors and I have yet to find one I don't like, however, the Chicken Sriracha is my go to, plus it's keto-friendly! When I see a good deal on Amazon Subscribe & Save, I am sure to stock up on these babies! The kids love them, too. Especially my 2-year-old… he and I eat these on the go all the time and I make sure to keep a couple on-hand in my purse pretty much always now that I'm giving keto a go."
Ingredients: Chicken, Sea Salt, Dried Garlic, Encapsulated Lactic Acid, Crushed Red Pepper, Paprika, Cultured Celery Powder, Dried Onion, Red Pepper, Black Pepper, Cumin, Oregano.
Serving Size: 1 bar
Calories: 120, Total Fat: 6g, Total Carb: 2g (Fiber: 2g, Sugar: 0g), Protein: 13g
---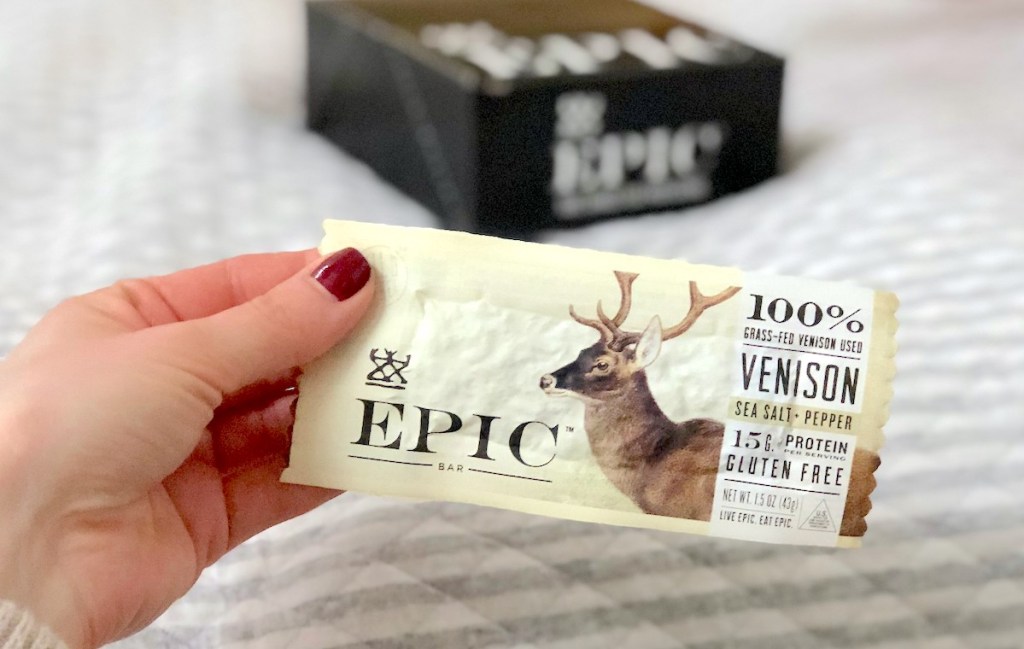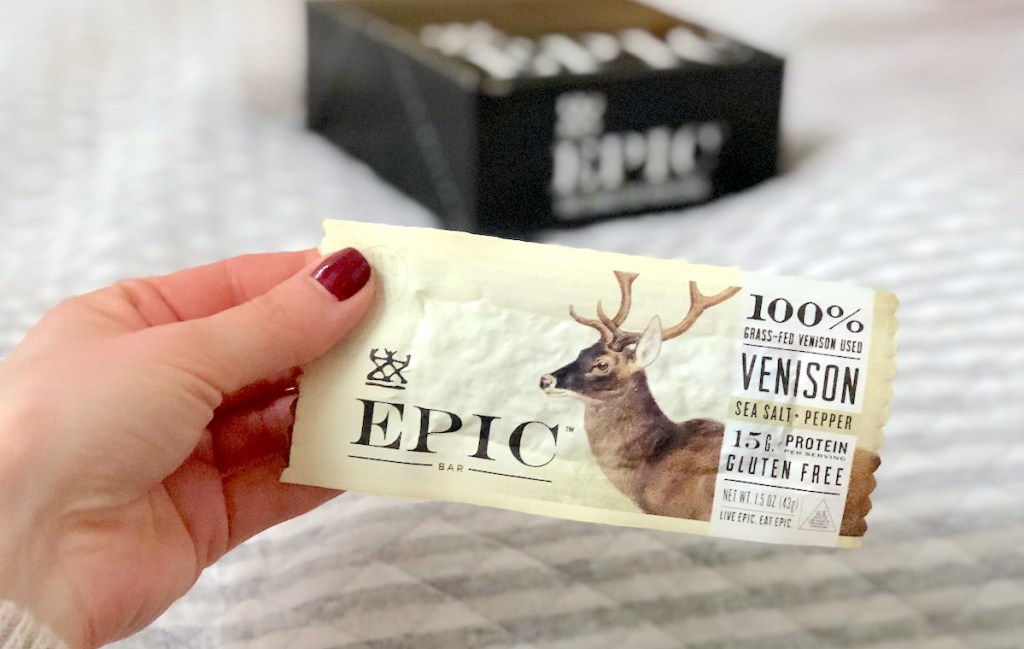 The venison bar brought me back to the old days of grade school when everyone would bring venison for lunch during deer season (#countrylife) – however, those cafeteria smells aren't my best high school memories. LOL! 🤣 Jenna P. on our team totally loves them though! Here's what she said about them:
"My mom got me hooked on the Epic venison bars, they're so delicious! I also have tried the venison strips, but they're a bit spicy for me, so I stick to the bars instead."
Ingredients: Venison, Lactic Acid, Sea Salt, Water, Black Pepper, Cultured Celery Powder, Onion Powder, Garlic Powder
Serving Size: 1 bar
Calories: 120, Total Fat: 5g, Total Carb: 2g (Fiber: 0g, Sugar: 2g), Protein: 15g
---
So there you have it…the good…and the not so good… 🤣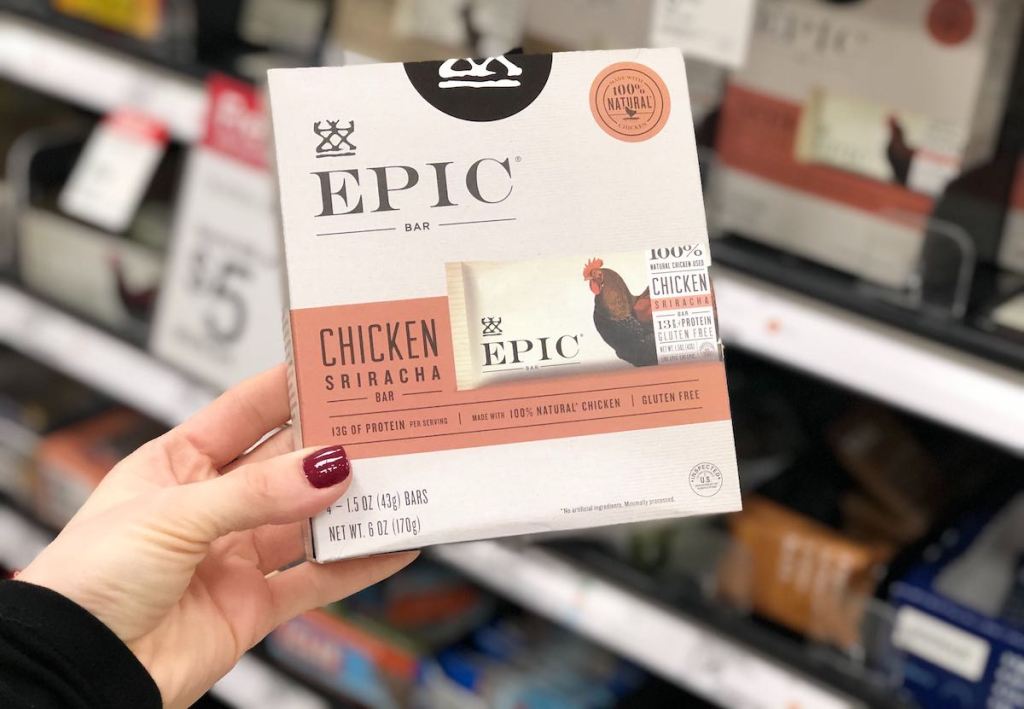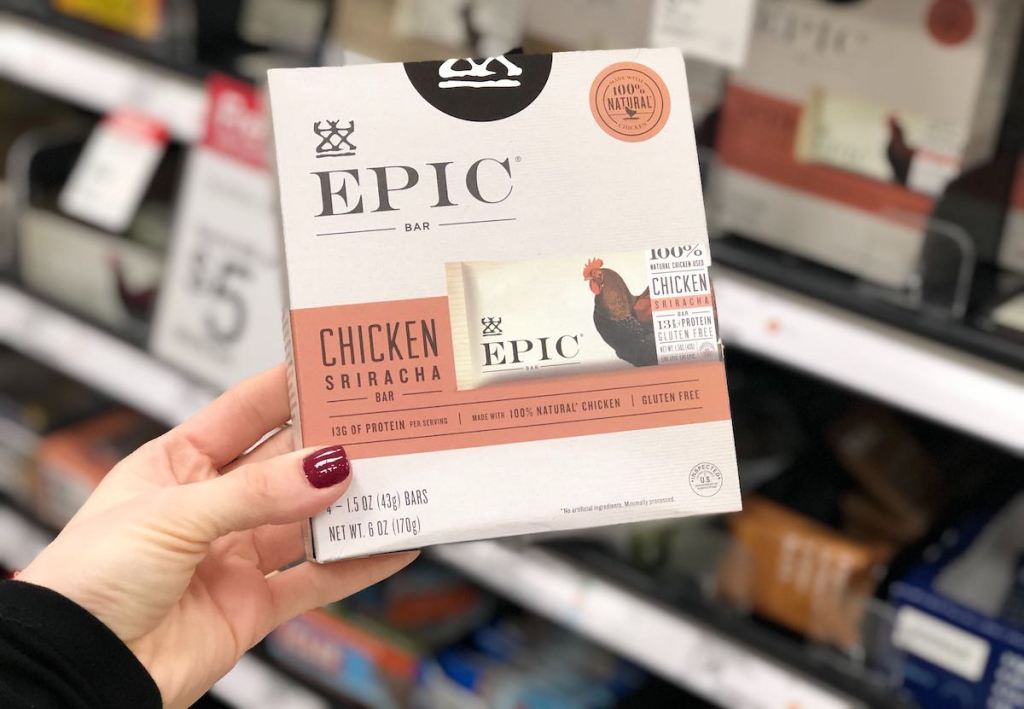 Want to try out the keto-friendly EPIC bars for yourself? Here are the retailers where you can find them:
---
Here are the best keto snacks you'll definitely want to buy and try!