Enlightened's Sugar-Free Ice Cream Cones are Here!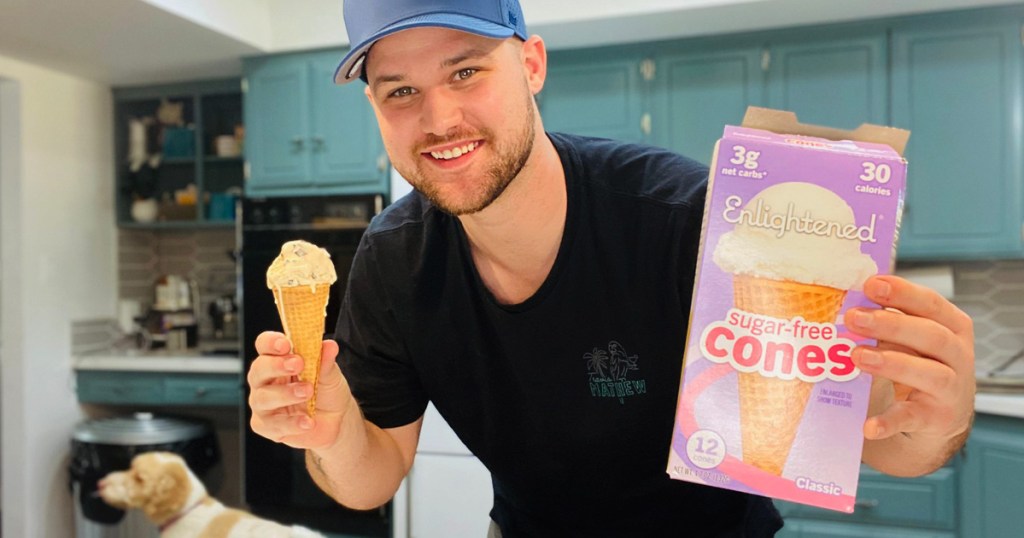 Just in time for summer!🍦
We're already obsessed with Enlightened's Keto Ice Cream, but they've made our keto dessert dreams come true with the release of their brand new sugar-free ice cream cones. I don't know about you but I'm already thinking about kicking back by the pool and enjoying a yummy ice cream cone filled with my favorite Enlightened flavor – Keto Butter Pecan! I can't wait! 😋🍦
---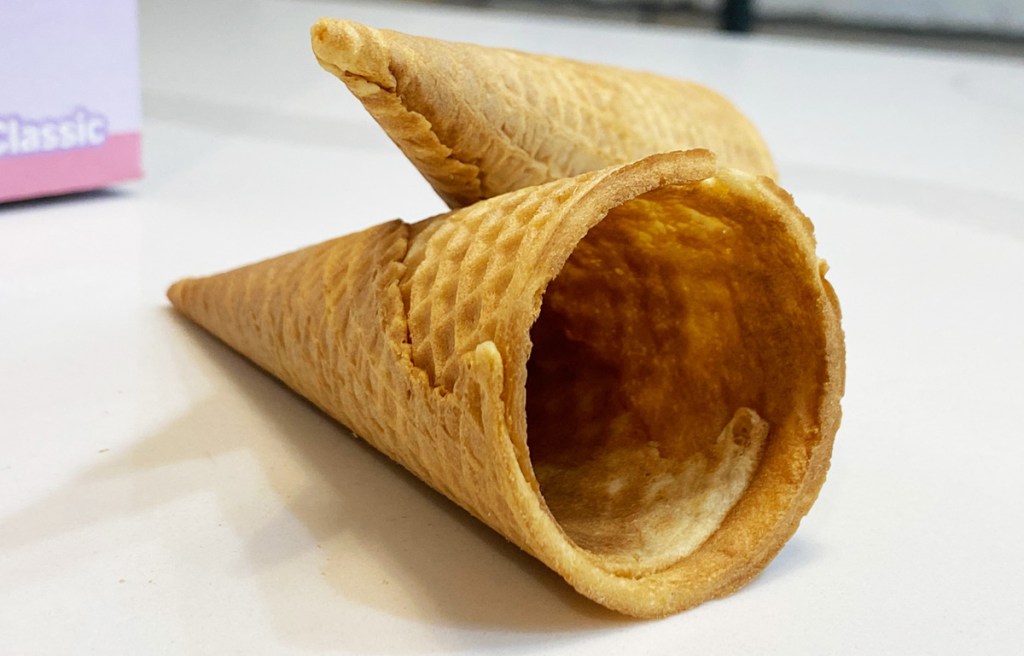 I bet these cones would be great to crumble up and use as a topping for any of our low-carb dessert recipes, or even as an add-in to keto-friendly yogurt! OR, how about using them with our low-carb cake batter and making keto cake cones? Oh my, now my brain is thinking about all the delicious ways you can use these sugar-free ice cream cones!
---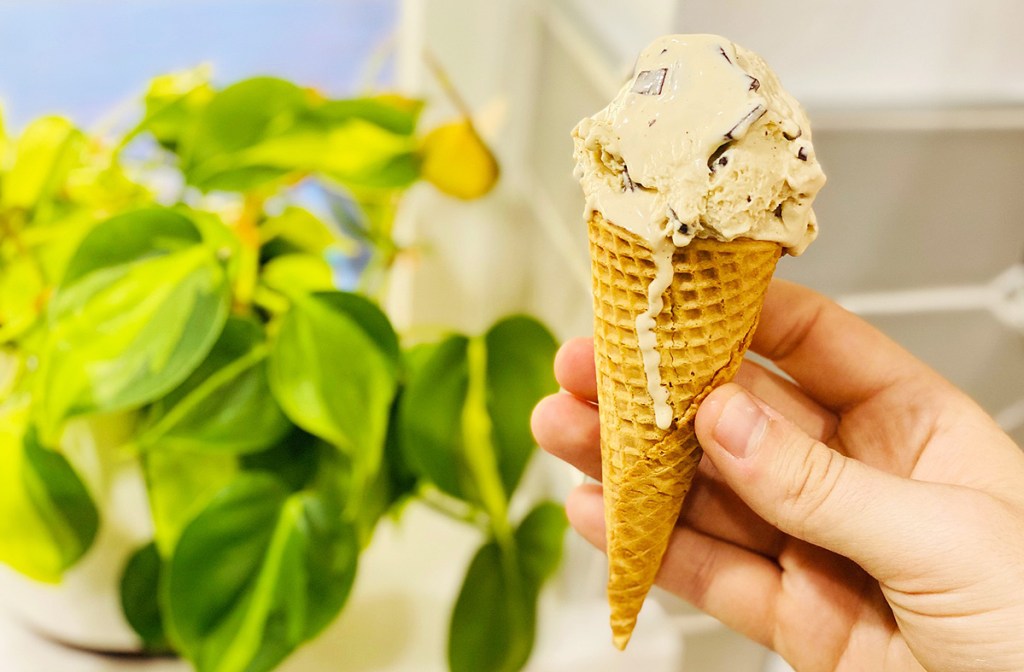 Serving Size: 1 Cone | 30 Calories | 0g Fat | 9g Total Carbs | 4g Fiber | 0g Sugar | 2g Sugar Alcohol | 1g Protein | 3g Net Carbs
Ingredients: High fiber wheat flour, erythritol, non-GMO soluble corn fiber, palm oil, oat fiber, soy lecithin, natural flavor, salt, and monk fruit extract.
Please note: nutrition information is for the cone only and does not include values for ice cream.
We realize that these ice cream cones are dirty keto, so please be sure to check the nutrition info above when deciding if these are something you want to add to your snack options.
---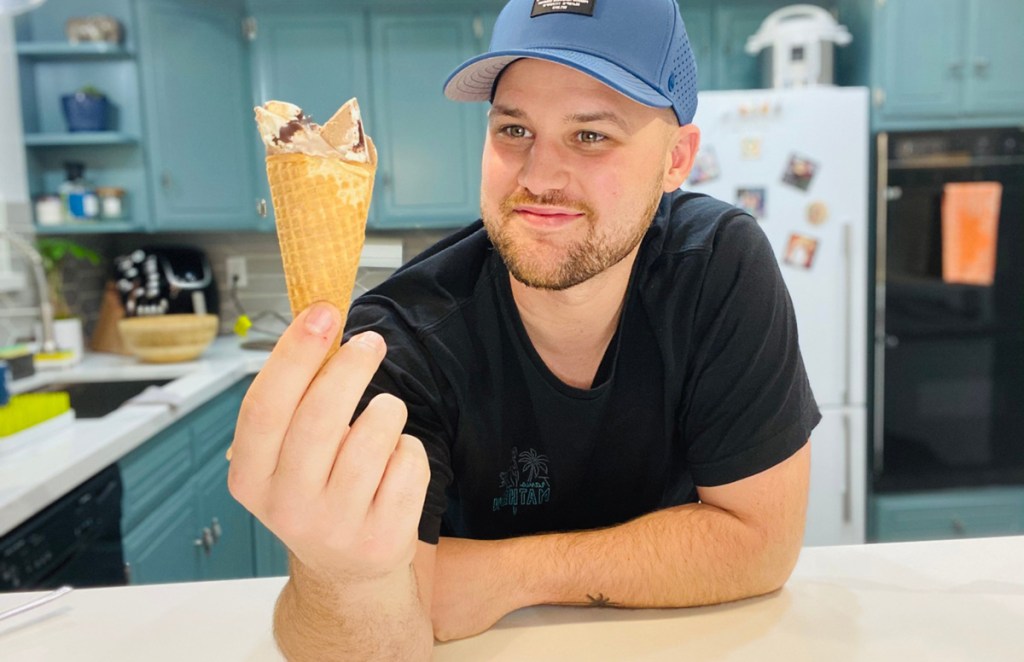 "I honestly could not tell the difference in these sugar-free ice cream cones and regular ones filled with carbs. If you're not really doing low carb, they're still a win because they're only 30 calories each so they truly fit into any diet plan. They're super crunchy and full of flavor, you gotta try 'em!"
---
Still not convinced? Check out these awesome reviews from Enlightened.com shoppers…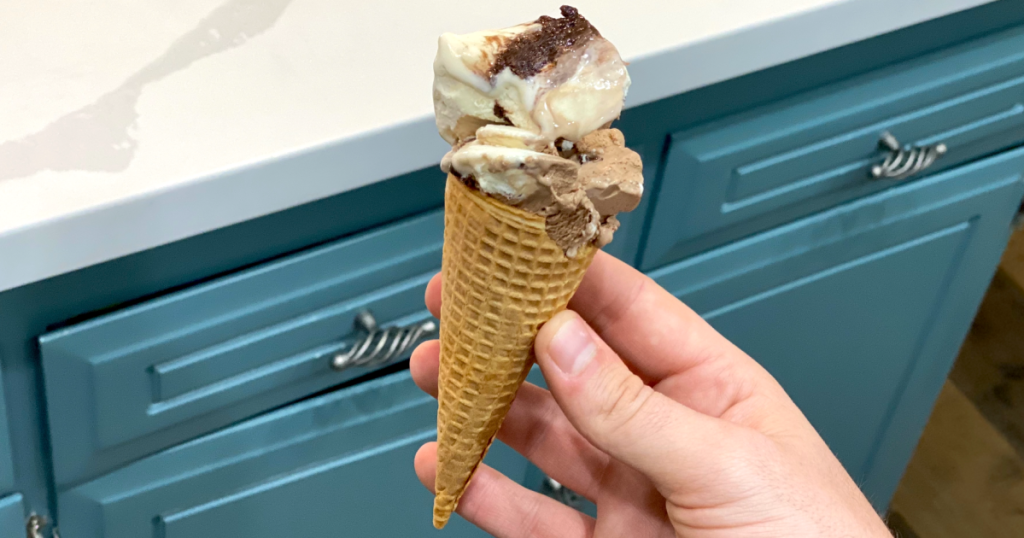 "The cones are absolutely delightful and delicious. It doesn't spike your glucose either. You must try!"
---
"Best Sugar-Free Cones. Great size, great crunch, and really tasty. Great value for the price, quantity, and quality. Thumbs up!"
---
"So good and crunchy. I couldn't tell they were sugar-free!"
---
"I've been trying to find a Keto/Low Carb ice cream cone for 2 years. FINALLY found these!! I can't say enough good things about them. They are AWESOME filled with Enlightened keto ice cream."
---
"I can't even begin to tell you how good these are! Awesome flavor and just the right crispness. I have eaten them by themselves, they are THAT good!"
---
Head to the store and grab these now!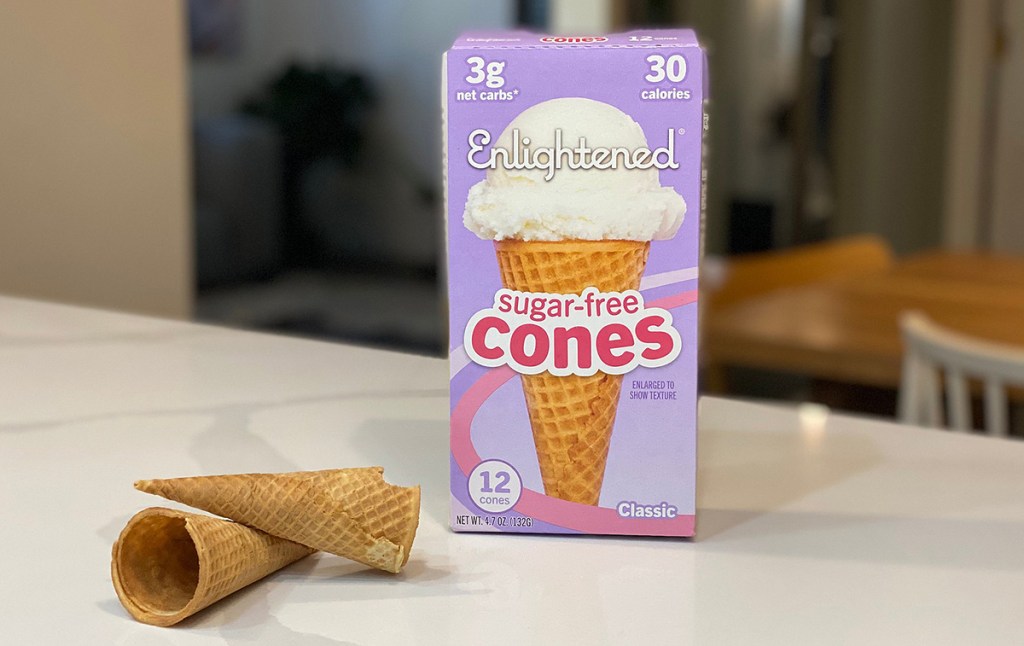 You can find these delicious sugar-free ice cream cones online at Enlightened's website or find them in-store at select Sprouts, Kroger, Publix, Jewel, Raley's, Albertson's, and more grocers. To find a store near you that carries these products, check out their store locator page here.
---
Don't feel like going to the store?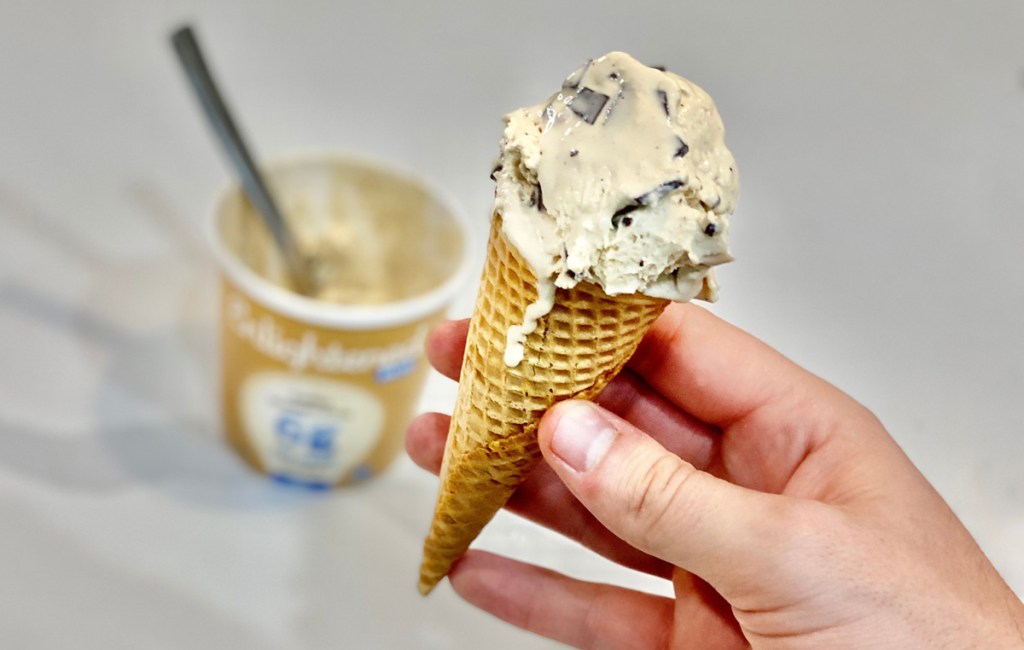 No problem! For a limited time, Enlightened.com is offering Hip2Keto readers a savings of 10% off any of their amazing frozen treats, such as ice cream, cheesecakes, cookie dough bites, and of course these delicious sugar-free ice cream cones. Simply use promo code HIP2KETO at checkout and your 10% discount will be applied. Shipping is free, but note that there is a $50 order minimum required.
This is an awesome way to score sweet savings on the best keto ice cream treats out there without leaving home. 😋
Check out this sweet deal idea…
---