Best Keto Birthday Cake Ever – Time to Celebrate!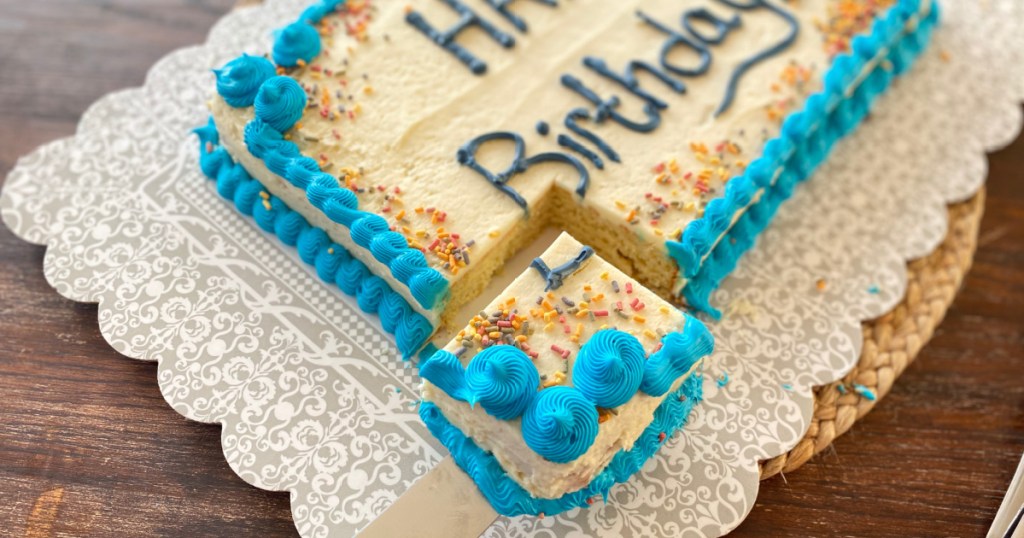 You can have your birthday cake and eat it too!
Celebrating a birthday or any special occasion and want to keep it keto? Well, I have just the cake for you! This delicious keto birthday cake recipe has all of the delicious vanilla sheet cake flavor that you know and love, without all of the added carbs and sugar! You can truly enjoy this cake on your special day and not end up in a carb coma after.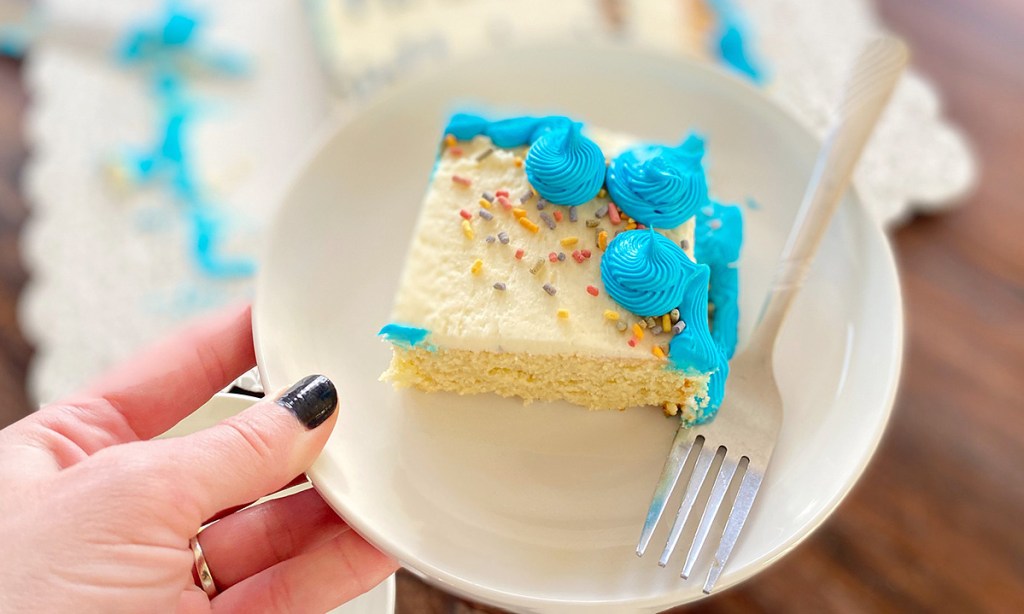 A classic birthday favorite gone low carb!
Not only is this cake amazingly delicious but it's actually made just like you would make a traditional sheet cake. Plus, you can top it off with our keto buttercream frosting for a perfect sugar-free dessert that your entire family will enjoy!
I love finding ways to make my favorite foods low carb and this keto cake recipe is a home run.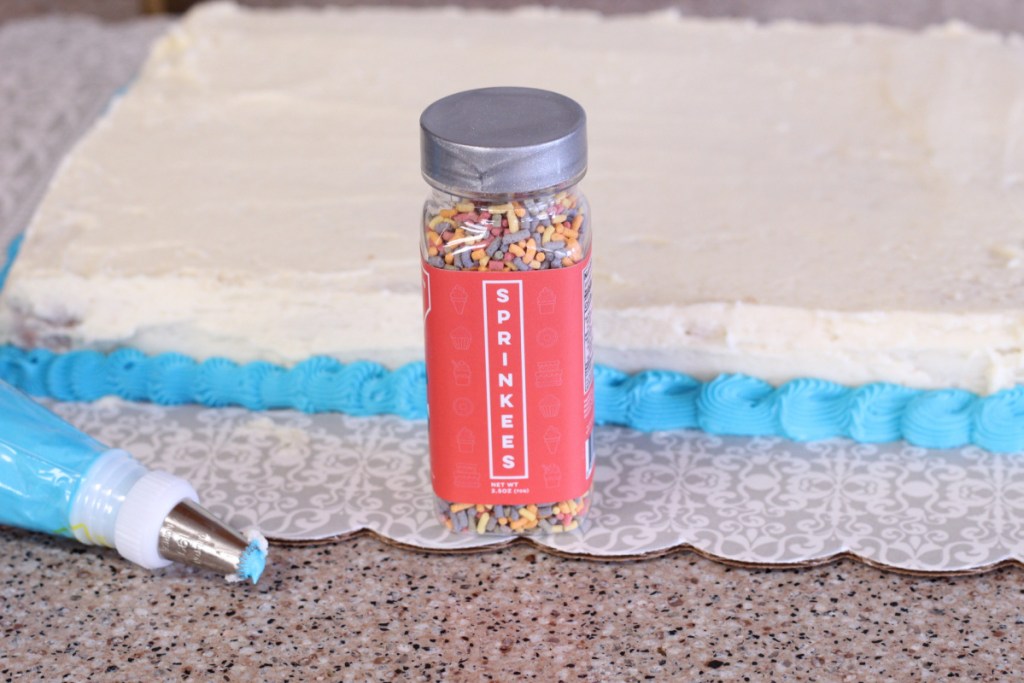 Tips for making the best keto birthday cake:
Make sure to spray your 9×13 pan with non-stick oil to prevent the cake from sticking.
Place a piece of foil over the pan while baking to prevent the top of your cake from over-browning.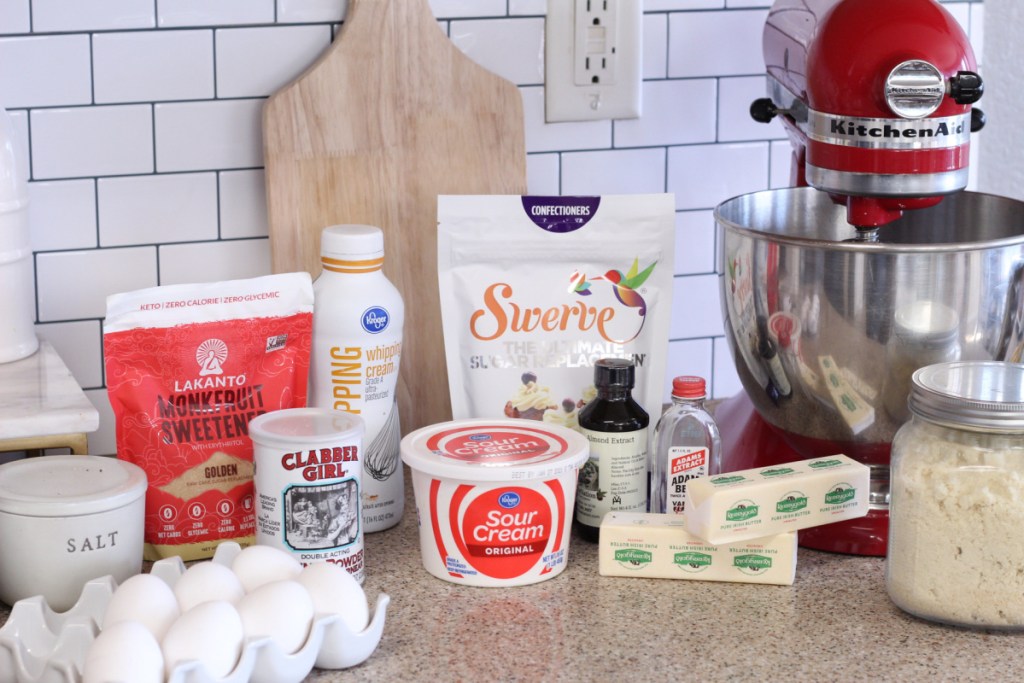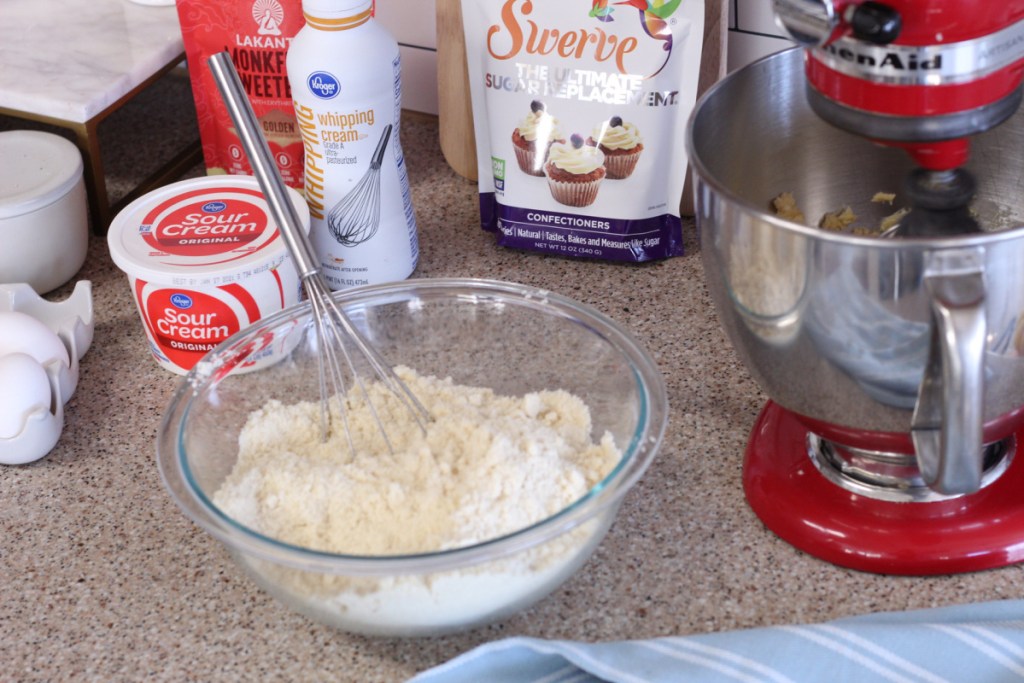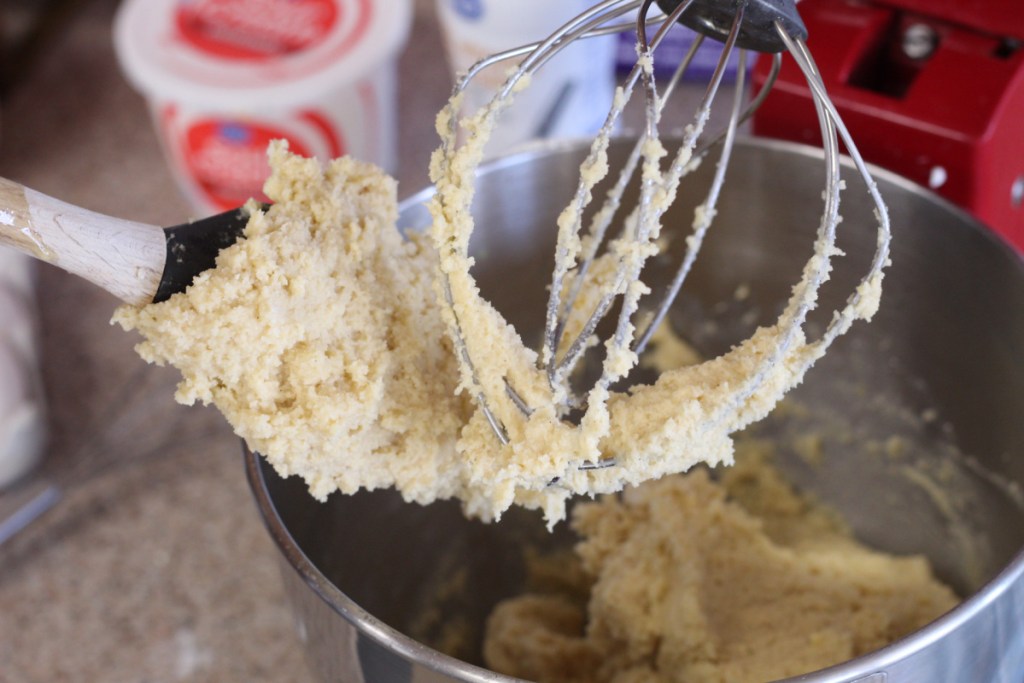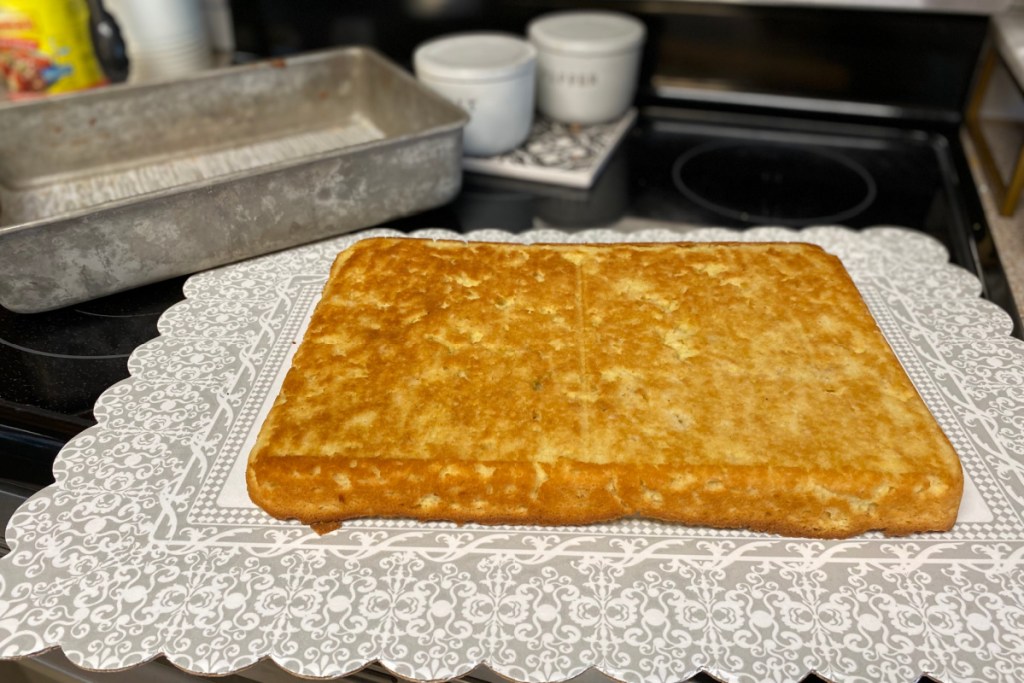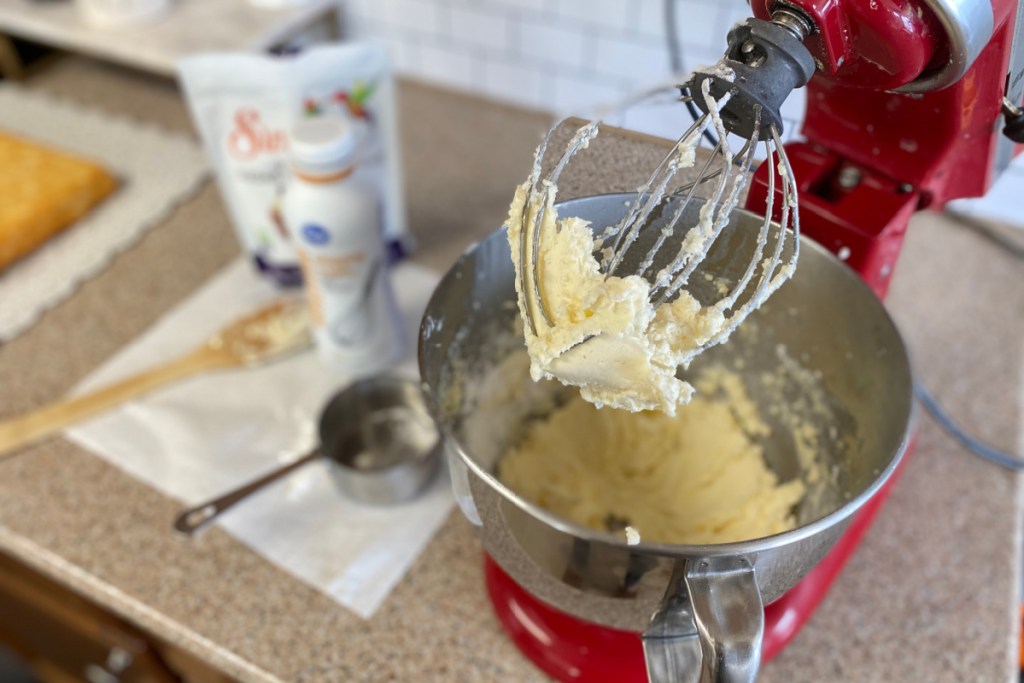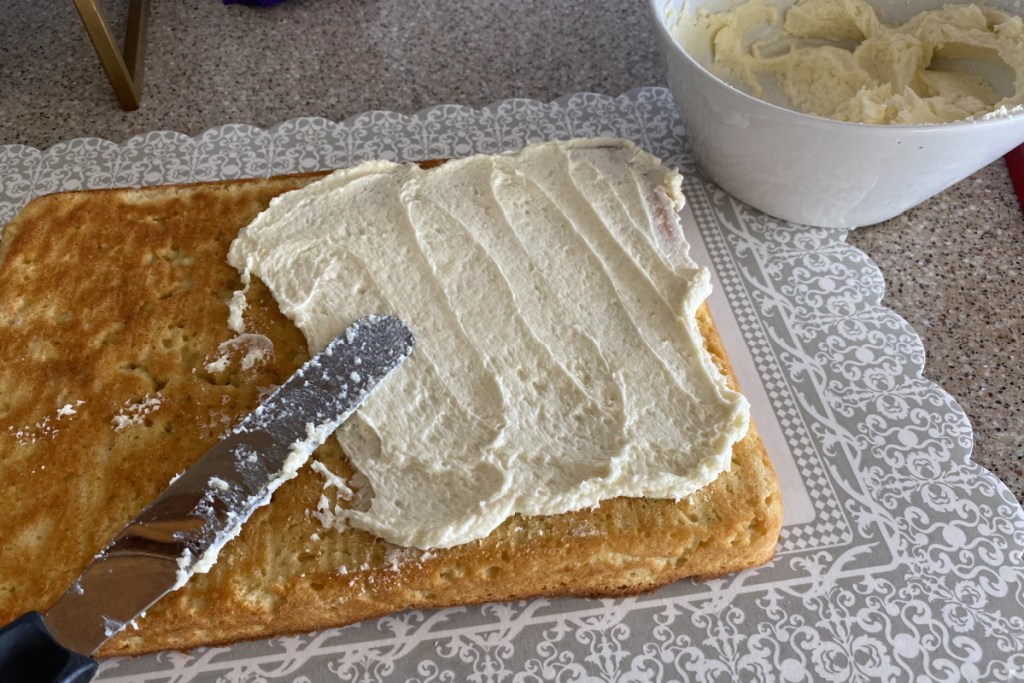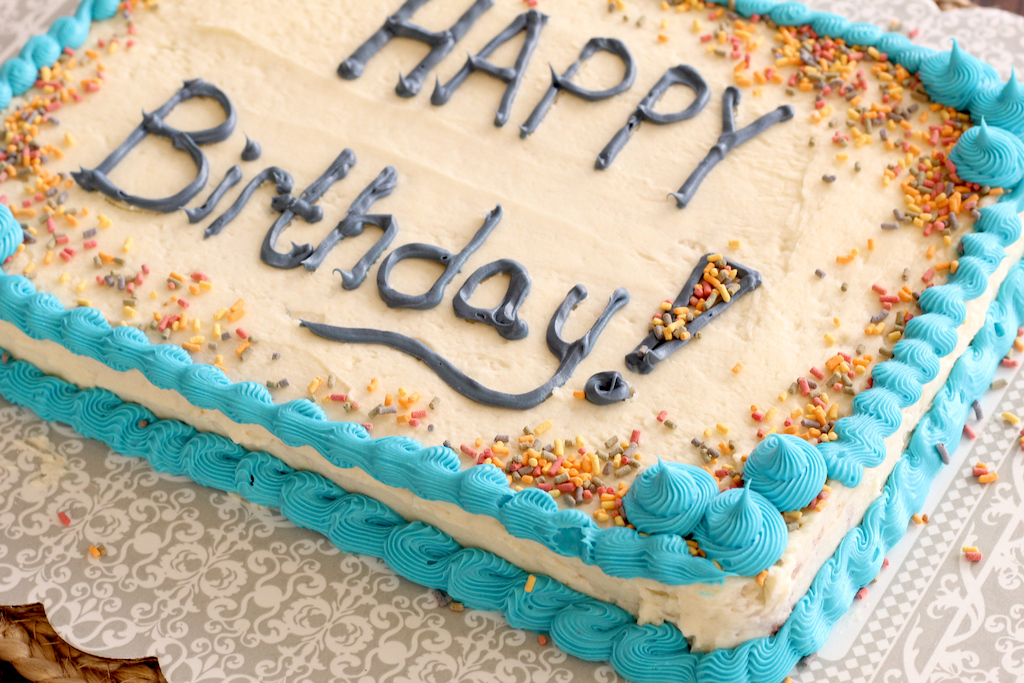 ---
yield: 12 SERVINGS
prep time: 15 MINUTES
cook time: 30 MINUTES
total time: 45 MINUTES
This delicious keto birthday cake is just like the traditional vanilla sheet cake you know and love without all the added carbs and sugar.
Ingredients
Cake:
2 teaspoon baking powder
1/4 teaspoon salt
3/4 cup butter, unsalted
6 eggs, room temperature
1/2 cup heavy cream
1/4 cup sour cream
Buttercream Frosting:
1 cup butter, softened
2 teaspoons heavy whipping cream
Directions
1
Preheat oven to 350 degrees. Spray a 9x13 baking pan with non-stick oil. Line the bottom of the pan with parchment paper. This will help the cake to pop right out of the pan after baking.
2
In a large bowl, add almond flour, coconut flour, baking powder, and salt. Whisk together to combine and set aside. *Note, be sure to spoon in the almond flour and coconut flour and level out the scoop to avoid using too much. 
3
With a hand mixer or standing mixer, cream together the granular sweetener and butter. Slowly add in eggs, heavy cream, sour cream, vanilla extract, and almond extract.
4
Add in dry ingredients while mixing on low. Make sure to scrape the side of the bowl to get all the ingredients mixed together.
5
Add batter to the baking pan, spread evenly with a spatula, and bake in a preheated oven for 30-35 minutes. If the cake starts to turn brown, place a sheet of aluminum foil over it to prevent burning.
6
Remove cake from the oven and let it cool completely before removing it from the pan.
7
Make the Buttercream Icing:
Combine butter, powdered keto sweetener, vanilla, and heavy whipping cream. Use a hand mixer and mix ingredients until you have reached a creamy frosting texture, about 3-4 minutes. If icing is too thick, you can add another teaspoon or two of heavy whipping cream, continuing to beat for another 1-2 minutes, or until you have reached your desired consistency.
Additional Notes
Don't be alarmed by the high total carb count! Fiber and erythritol, the main ingredient in Swerve, do not affect blood sugar in the same way that regular carbs do, so we subtracted them from the total carb count. You'll see that the net carbs are much lower once you remove the sugar alcohols and fiber.
Nutrition Information
Yield: 12 slices, Serving Size: 1 slice
Amount Per Serving: 502 Calories | 48.6g Fat | 33.5g Total Carbs | 4.7g Fiber | 24.1g Sugar Alcohol | 9.9g Protein | 4.7g Net Carbs
---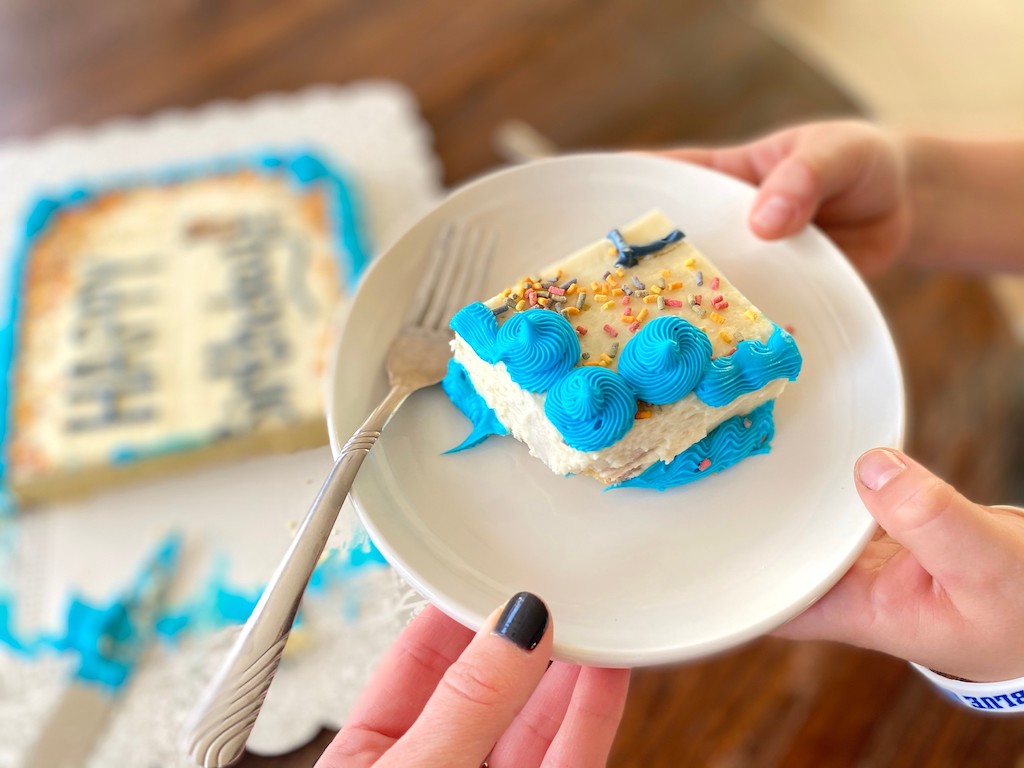 Make your birthday a sweet one!
I love how easy this cake is to make and knowing that it's sugar-free is even better. I had my boys try it out and didn't tell them it was keto and they ate it right up! So go ahead and let the whole family have a slice and sit back and watch them fall in love with this keto birthday cake.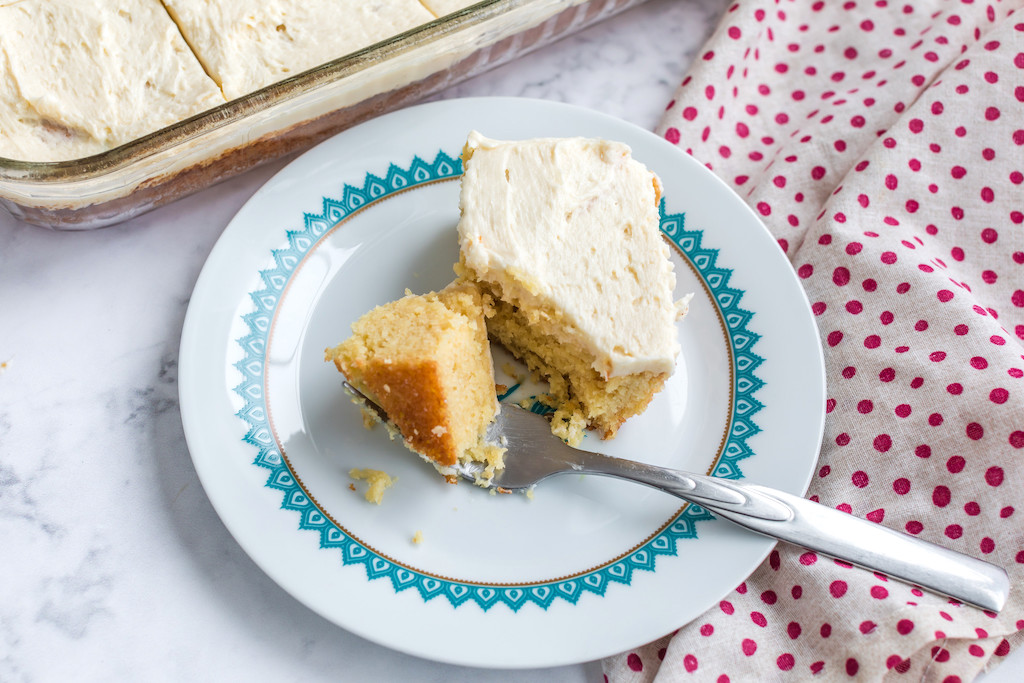 Here's what my teammate Jenna had to say after making this keto sheet cake:
"This is so fun and I love that it's low carb, I mean who doesn't love sheet cake? The kids dug into this and didn't once care that it was keto. They often ask me before eating anything I make these days if it's keto or not. This has the full birthday cake experience without any of the sugar, it's perfect!"
---