You've Gotta Try These New Duncan Hines Keto Cake & Brownie Mixes
We doctored up the Duncan Hines Keto Cake & Brownie Mixes to make them a sugar-free sweet treat everyone will love!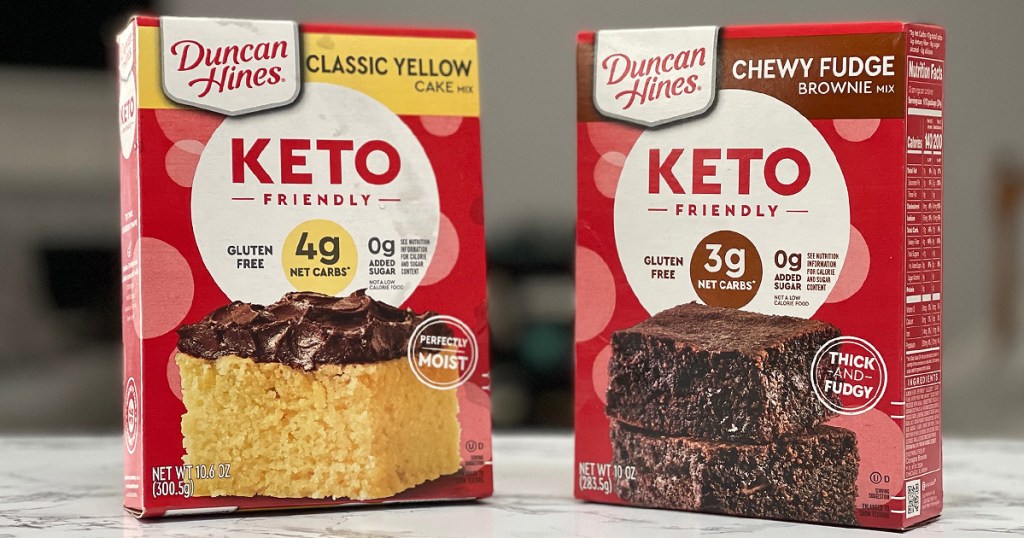 Look what I found! 😍
I was cruising down the aisles on a recent shopping trip at my local Walmart and I stopped in the baking aisle to grab a bag of Swerve. As I continued, something caught the corner of my eye and I thought, "…wait…does that say KETO? Oh yeah it does, SCORE!" So I quickly threw a box of each Duncan Hines Keto Cake and Brownie Mix into my shopping cart!
We realize that many consider these desserts to be dirty keto, so please keep that in mind when deciding if they are something you want to add to your sweet snack options.
---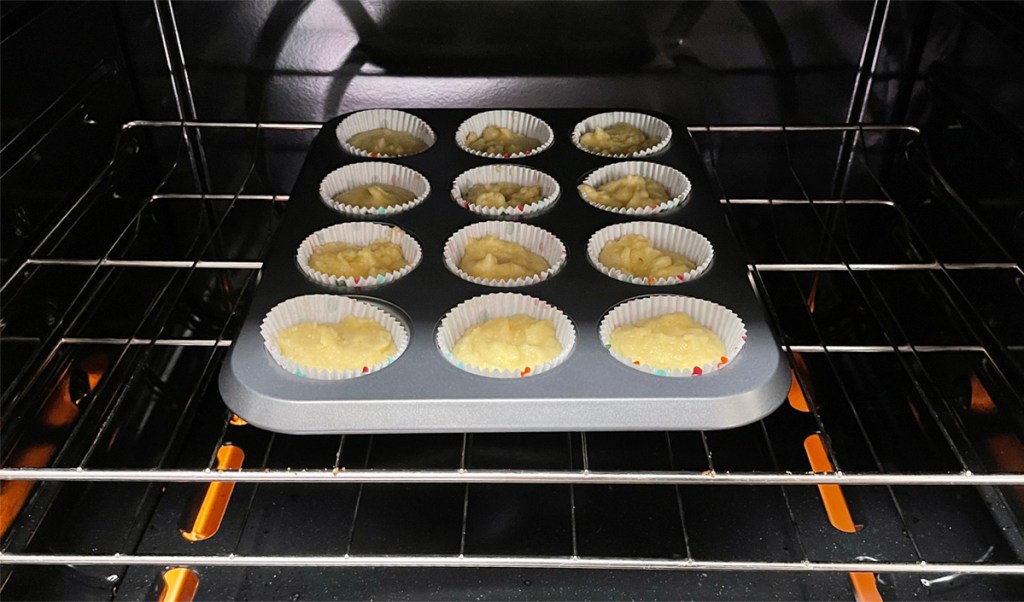 I grew up with very humble beginnings and was raised by my awesome grandma. ❤️ It was always such a special treat when there was a little extra in the grocery budget and she would make Duncan Hines Cupcakes. Even just thinking about this, I'm fondly remembering how yummy they were, and how wonderful our house smelled when they were baking. But, as we all know, typical cake and brownie mixes are a no-go on keto, or if you do find a keto-friendly version, they're often very pricey.
---
These new Duncan Hines keto cake mixes are so budget-friendly!
I was thrilled to see that the Duncan Hines Keto Cake & Brownie Mixes are just under $5 each. Woohoo, now that's a steal for a keto-friendly dessert!
A while back I tested the Duncan Hines Keto Microwave Cake Cups and they weren't horrible, especially for a microwave cake, but they just didn't quite hit the spot, so I was anxious to give these new mixes a try.
*Please note: I purchased these Duncan Hines Keto Cake & Brownie Mixes on my own and this review is not a sponsored post or a paid ad. I'm just sharing my own personal feedback on these convenient and delicious keto desserts!
---
Duncan Hines keto mixes make for easy peasy keto baking!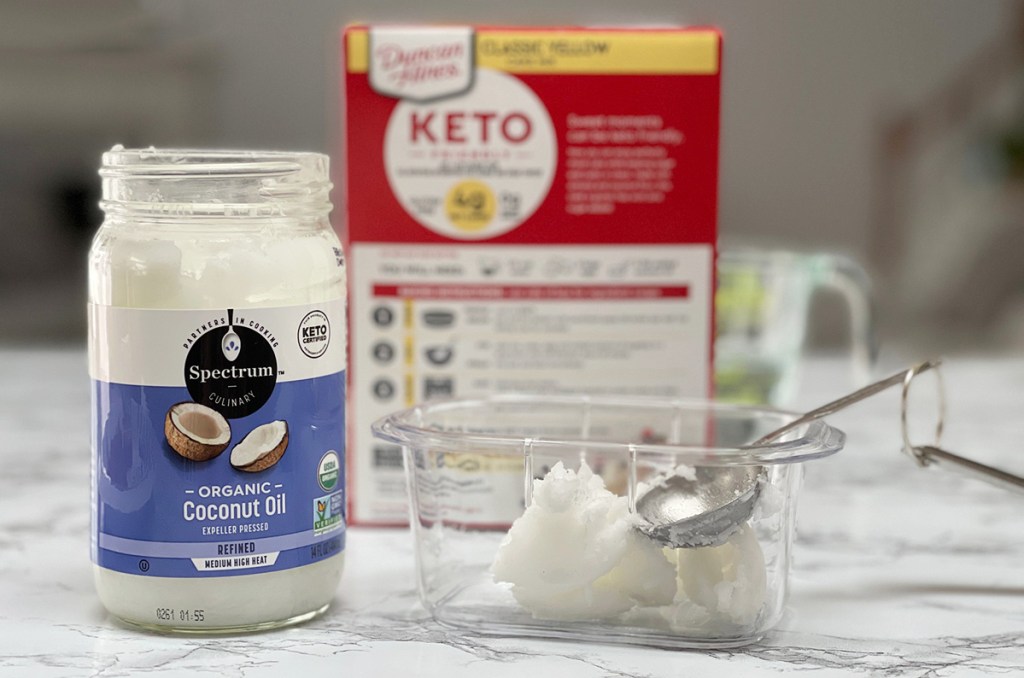 One thing I like about these mixes is that you only need a few simple ingredients – eggs, butter, water, and if you're making the cake, you'll also need some coconut oil (I used Spectrum Refined from Walmart). This is right up my alley because I don't like to spend a fortune on random items that I won't be using (I'm not typically a baker), so it was nice that I had the extra ingredients on hand!
---
I added an extra secret ingredient!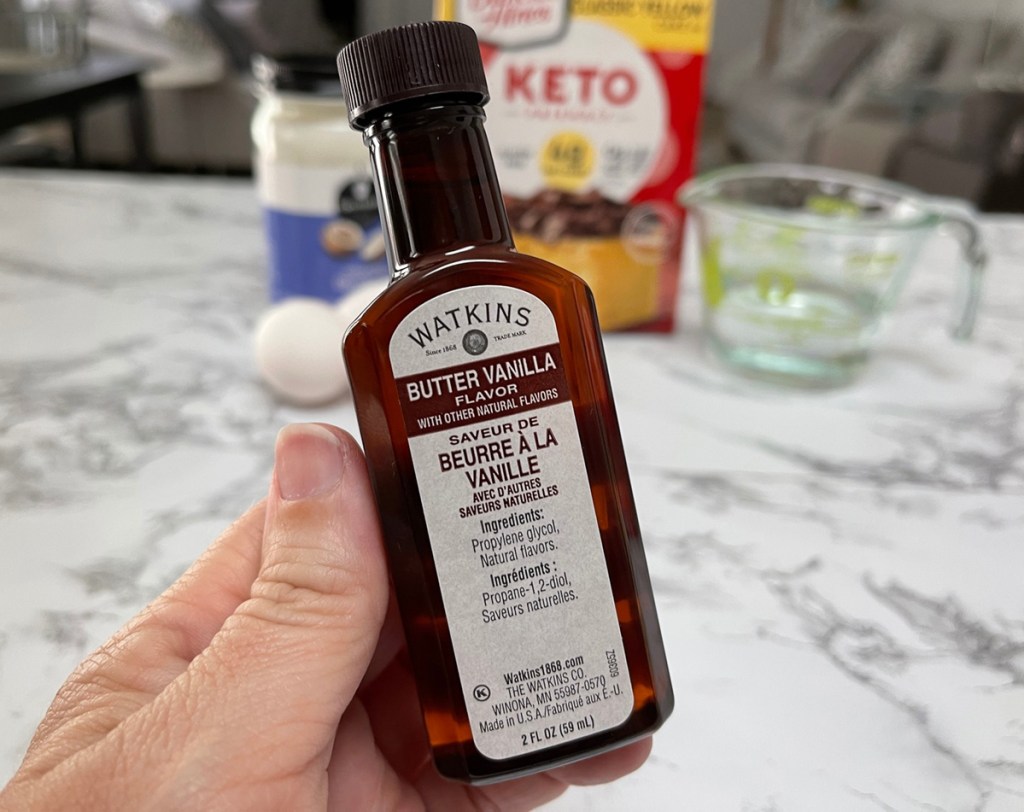 I'm a researcher, so as soon as I got home I fired up my Macbook and started to look at reviews of these mixes. I kept seeing people mention adding in a little vanilla extract to make for really good cake and/or brownies. Awesome, I already had some in my pantry too!
---
Let's bake some keto brownies!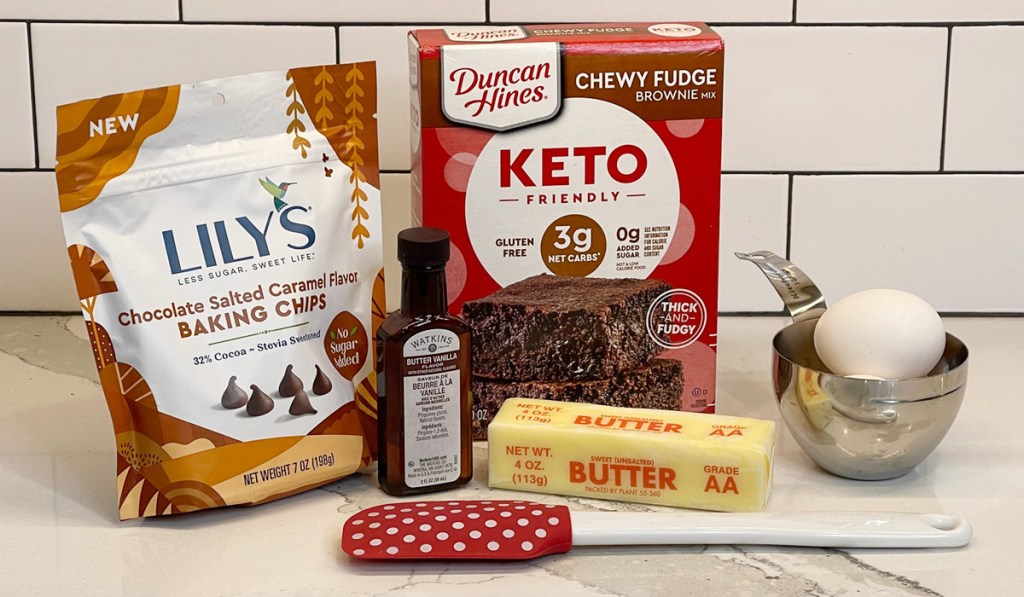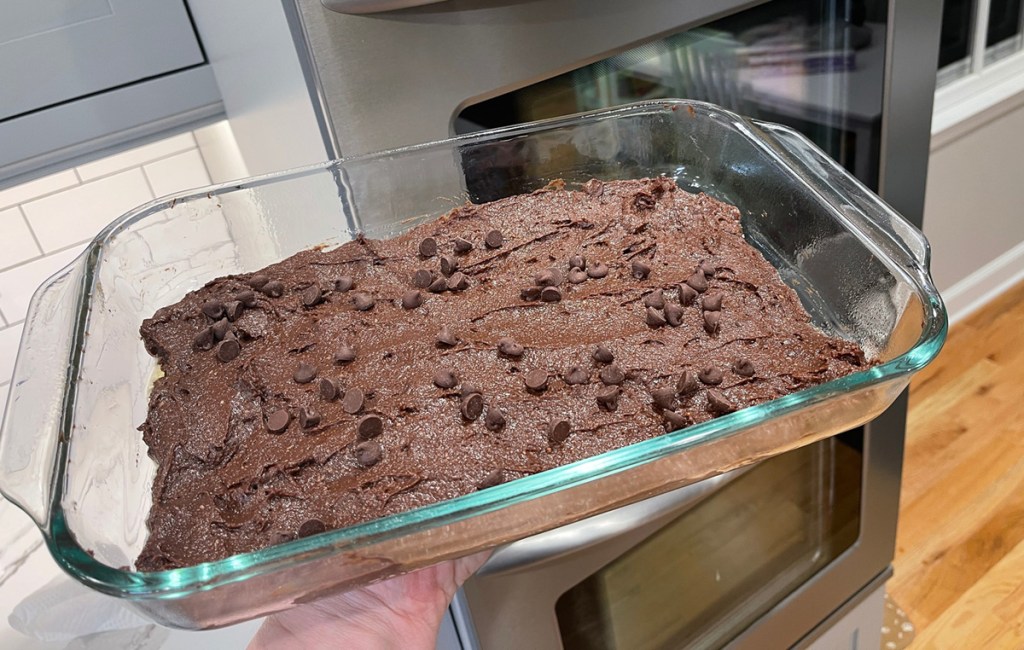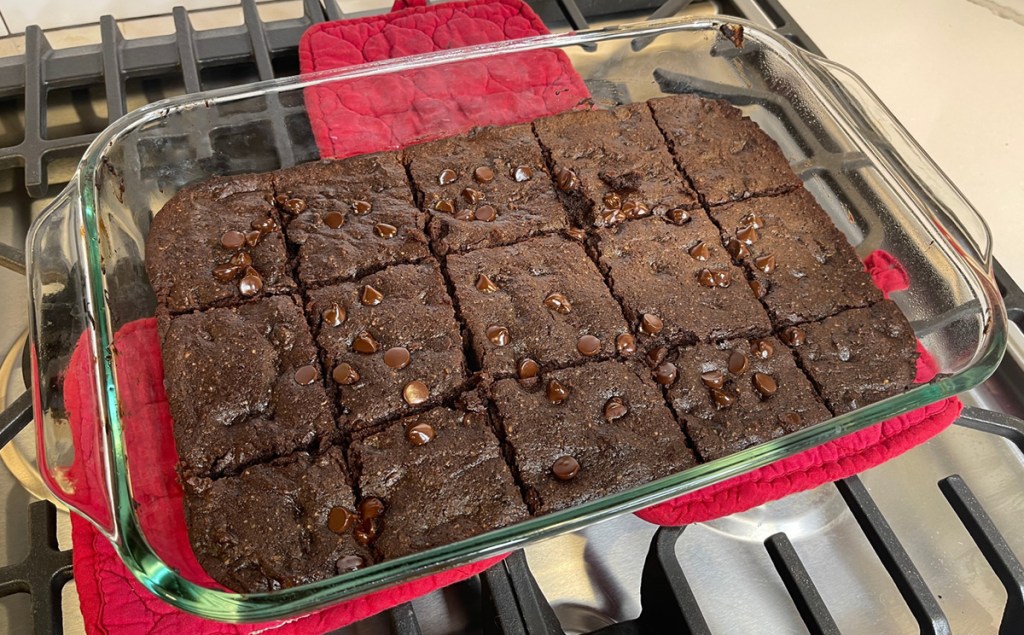 When I first made the brownies, I felt they were good but needed a little more flavor. I love a rich chocolatey taste and thought these needed just a little something extra. Now, I'm not one to give up so I ran back to Walmart for another box!
This time I decided to throw in some Lily's Salted Caramel Chocolate Chips that I had on hand. Y'ALL…these brownies were a keto home run on the second round! By adding in Lily's Chocolate Chips, they truly took them to the next level.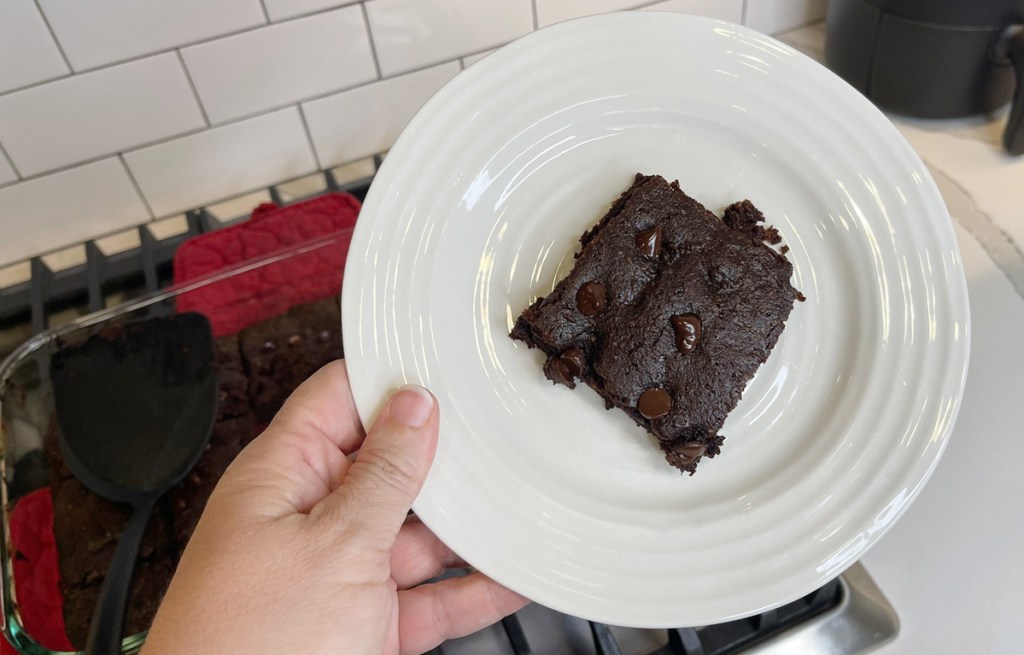 Here's the kicker, my non-keto-eating super picky teenager loved them too! In fact, she has already asked for me to make another batch again soon. So these were a total win and I HIGHLY recommend them! You could even grab a glass of keto-friendly milk to help wash them down!
PS – as you'll see below, the ingredients list taken directly from the box mentions a possible laxative effect if you consume an excessive amount. I only had one brownie per day and it didn't give me any problems, which often happens with some keto desserts.
---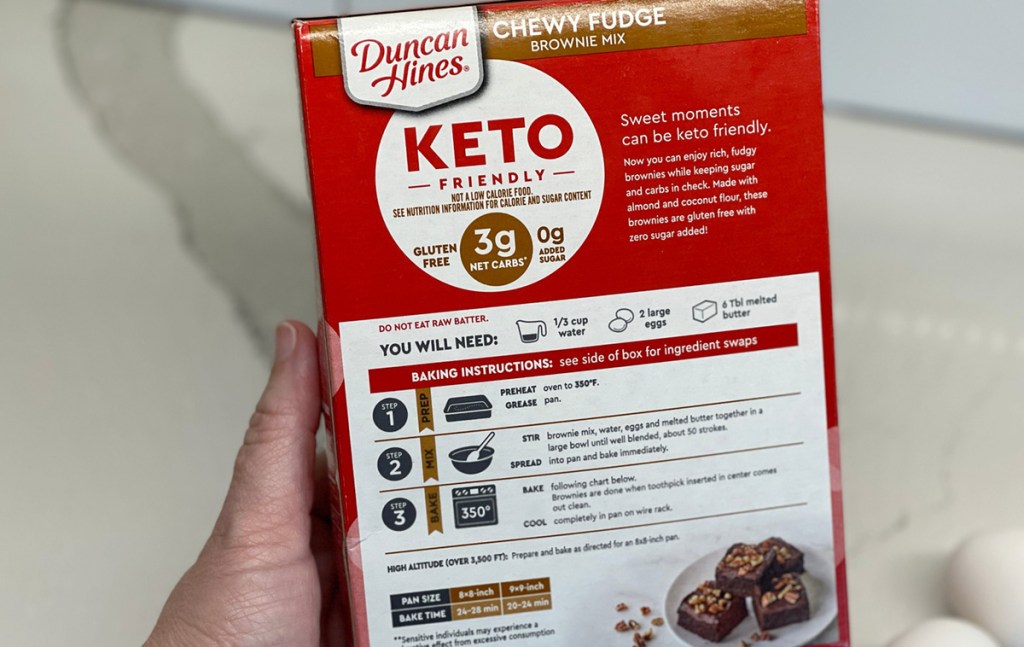 Serving Size 1/12 package | 140 Calories | 7g Fat | 17g Total Carbs | 4g Fiber | 0g Sugar | 5g Sugar Alcohol | 5g Allulose | 2g Protein | 3g Net Carbs
Ingredients: Almond Flour, Erythritol**, Allulose**, Coconut Flour, Chicory Root Fiber (Inulin)**, Cocoa Powder processed with Alkali, Unsweetened Chocolate, Contains less than 2% of: Resistant Dextrin, Modified Tapioca Starch, Leavening (Cream of Tartar, Baking Soda), Salt, Cocoa Powder, Cocoa Butter, Xanthan Gum, Natural Flavor, Nonfat Dry Milk, Stevia Sweetener (Steviol Glycosides), Soy Lecithin, Steviol Glycosides, Vanilla Extract, Whole Milk Powder.
**Some individuals may experience a laxative effect from excessive consumption of these ingredients.
---
Mmm… classic yellow cake, keto-style!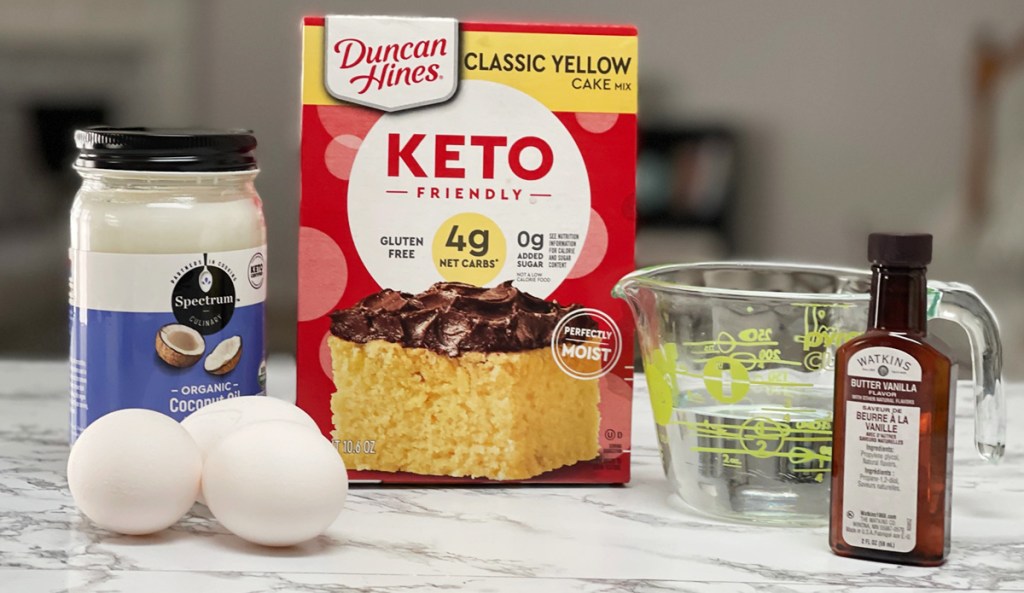 Next up was the Duncan Hines Keto Classic Yellow Cake Mix! As I mentioned above, I'm just not that great of a baker, and making a regular cake just isn't my forté, so I decided to go with cupcakes as they're more up my alley. This also helps me to keep my portion sizes in check so I don't go overboard.
I added in the vanilla extract (about 1/4 – 1/2 tsp) that I saw as a suggestion on the internet to the other ingredients and got started. I used my KitchenAid Mixer to really blend the mix, eggs, vanilla, and coconut oil together. Since this mix contains almond flour, I really wanted to be sure it was blended well as it tends to be gritty if you don't mix it up enough.
---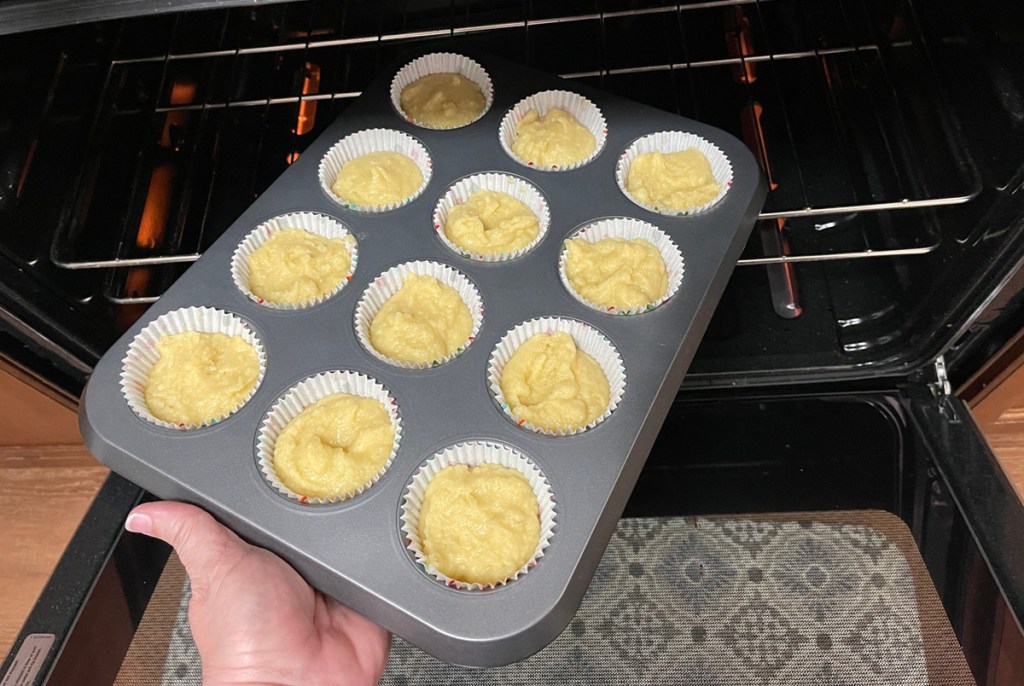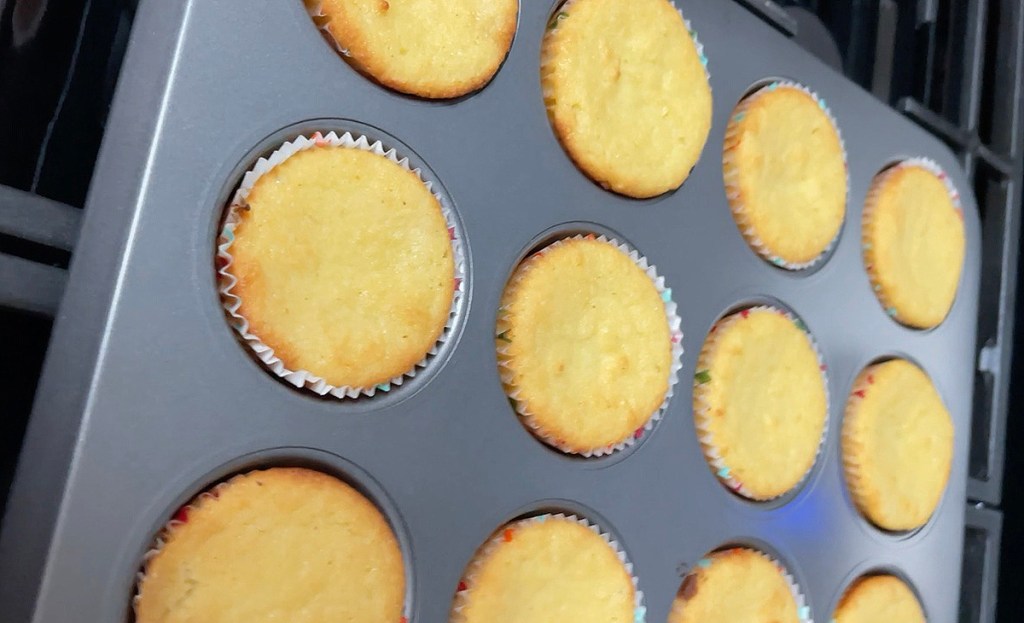 I popped them in the oven and they baked up beautifully, just like a regular batch of cupcakes would. I had grabbed a couple of containers of Birch Benders keto frosting with hopes of using them on the cupcakes. Luckily, I tasted them before I used any on the cupcakes because this frosting was no good at all. 🙅‍♀️ I did a review of them if you want to check it out and get the lowdown!
---
Onto some homemade keto frosting…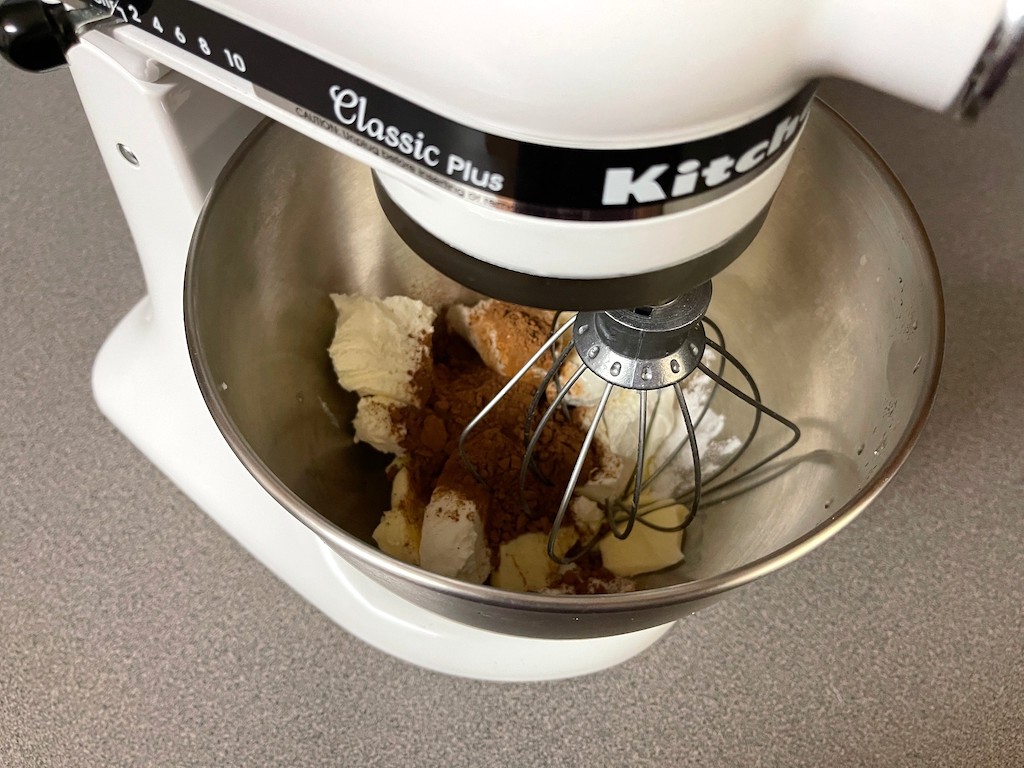 Luckily, I had the ingredients for our keto cream cheese frosting recipe on hand so I whipped up a batch and even threw in some unsweetened cocoa powder to make it a chocolate frosting.
This recipe is so simple and you can seriously eat it by the spoonful, it's that good!
After I put on the frosting, I threw on some cut-up strawberries pieces on top to make them look cute. I'm not a skilled baker like Lina so these may look a little rough but they were oh so delicious. 😂 In fact, they almost tasted like the real thing! The only difference I would say is they do have an ever so slight grit to them compared to the regular Duncan Hines mix – it's not bad, but I did notice it.
---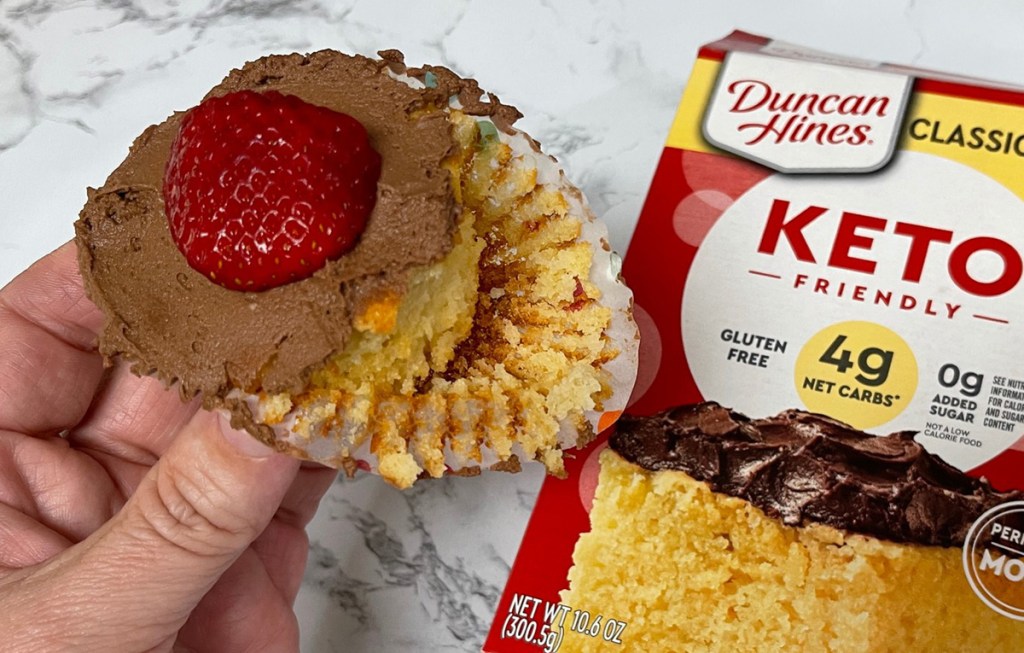 200 Calories | 11g Fat | 21g Total Carbs | 5g Fiber | 2g Sugar | 8g Sugar Alcohol | 4g Allulose | 5g Protein | 4g Net Carbs
Erythritol**, Almond Flour, Coconut Flour, Allulose**, Chicory Root Fiber (Inulin**), Contains less than 2% of: Leavening (Cream of Tartar, Baking Soda), Modified Tapioca Starch, Salt, Xanthan Gum, Stevia Sweetener (Steviol Glycosides), Natural Flavor,
**Some individuals may experience a laxative effect from excessive consumption of these ingredients. Please note the nutrition macros above do not include the frosting into the totals.
---
The final verdict…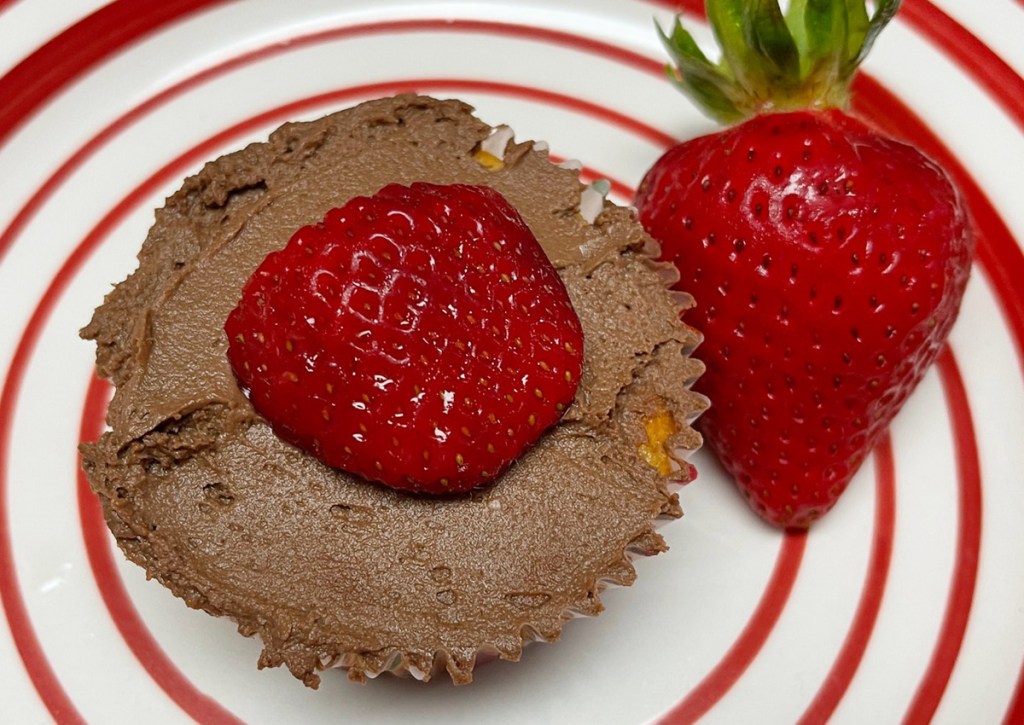 All in all, both the Duncan Hines Keto Cake Mix and Brownie Mix were absolutely worth it and I'll for sure be buying them again soon. I do love the price point too and the fact that you don't need a lot of extra ingredients. Granted, the keto version costs more than the regular Duncan Hines boxed mixes, but considering how many portions you get, it's well worth it when compared to other keto snacks and desserts.
You'll also be happy to know that both of these mixes are gluten-free, which is great for those of you who are trying to keep that out of your diet.
Give these mixes a try and let me know what you think!
---