You Can Score Enlightened Keto Ice Cream Pints & Bars for Under $5 at Walmart!
Oh, Enlightened ice cream, how we love you! 🍦
No matter how long you've been following a keto lifestyle, those occasional sugar cravings can still be killer. You might feel like you're doomed to a life of longingly staring down the ice cream section, but we're here with good news, keto friends: Enlightened ice cream has all the satisfying, creamy deliciousness of regular ice cream, but without all the carbs and sugar!
The best part? It couldn't be easier to find near you! 😍
---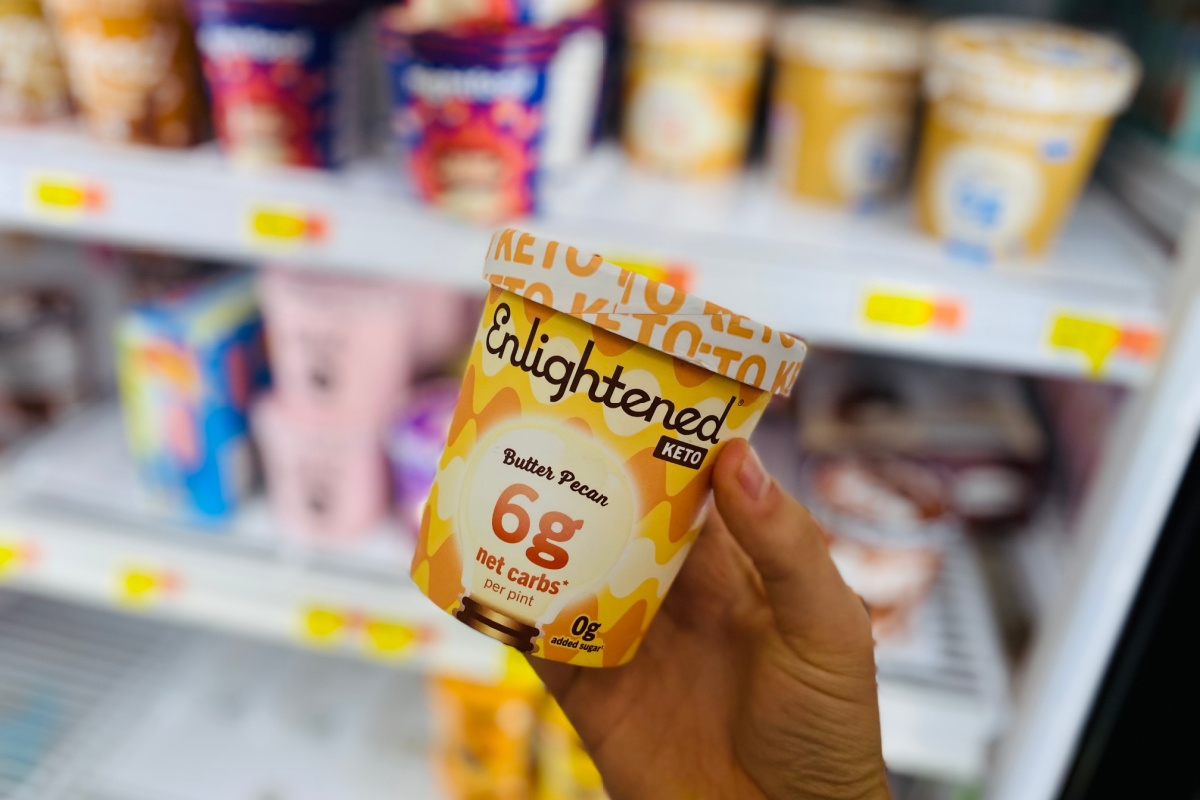 There are tons of keto dessert recipes out there, but sometimes ya just want something ready-made and fuss-free. And on a hot summer evening, there's really not much that hits the spot quite like a bowl of ice cream.
---
Enlightened is our favorite keto ice cream here at Hip2Keto (really, the whole team is addicted)!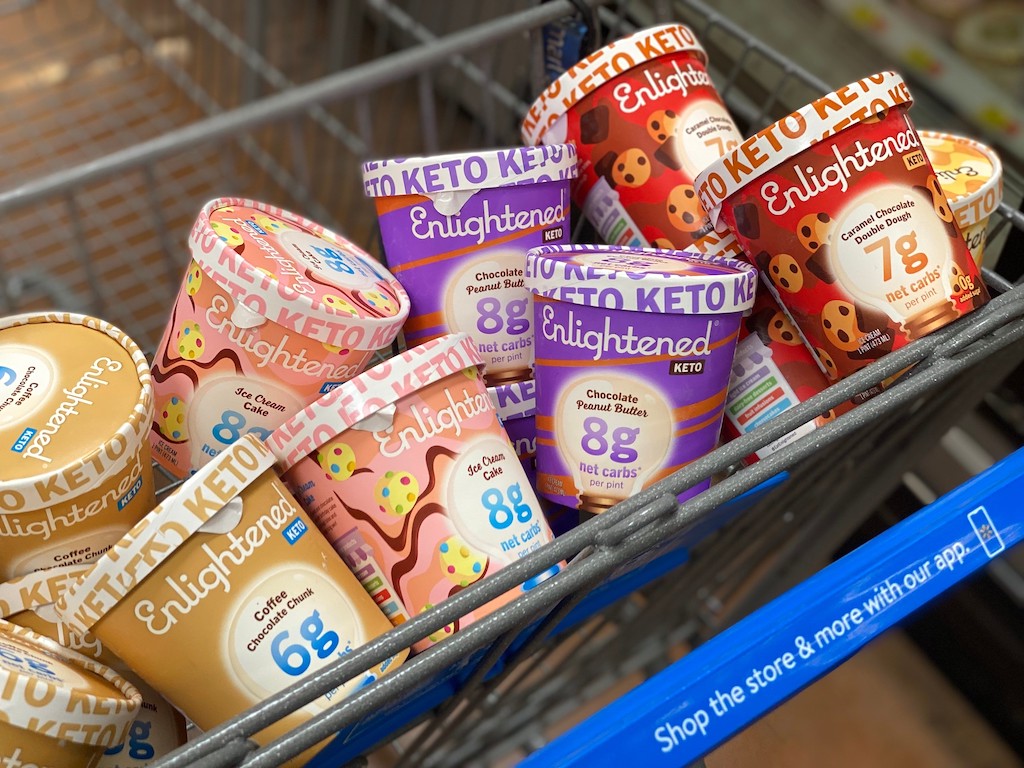 You don't have to search high and low through specialty shops to find it.
That's right, friends, you can head over to your nearest Walmart and score your very own Enlightened Ice Cream haul right now! It makes keto dessert shopping an absolute breeze.
---
Another thing we ❤️ about Enlightened Ice Cream is that they carry more than just ice cream pints!
With all their different flavors, we can pretty much have an entire bakery/creamery/sweets section right in our freezers without all the carbs, bloating, and sugar crashes.
Ice cream cake? 🎂 They've got it!
Cookie dough? 🍪 If you insist!
Peanut butter cookies + brownies? 🥜🍫 Now we're speaking my language.
You guys get the gist! Enlightened ice creams aren't just a way to enjoy ice cream — they're also a way to enjoy the other delectable desserts that we had to leave behind when transitioning to the keto lifestyle.
---
Enlightened even has ice cream bars if that's more your speed!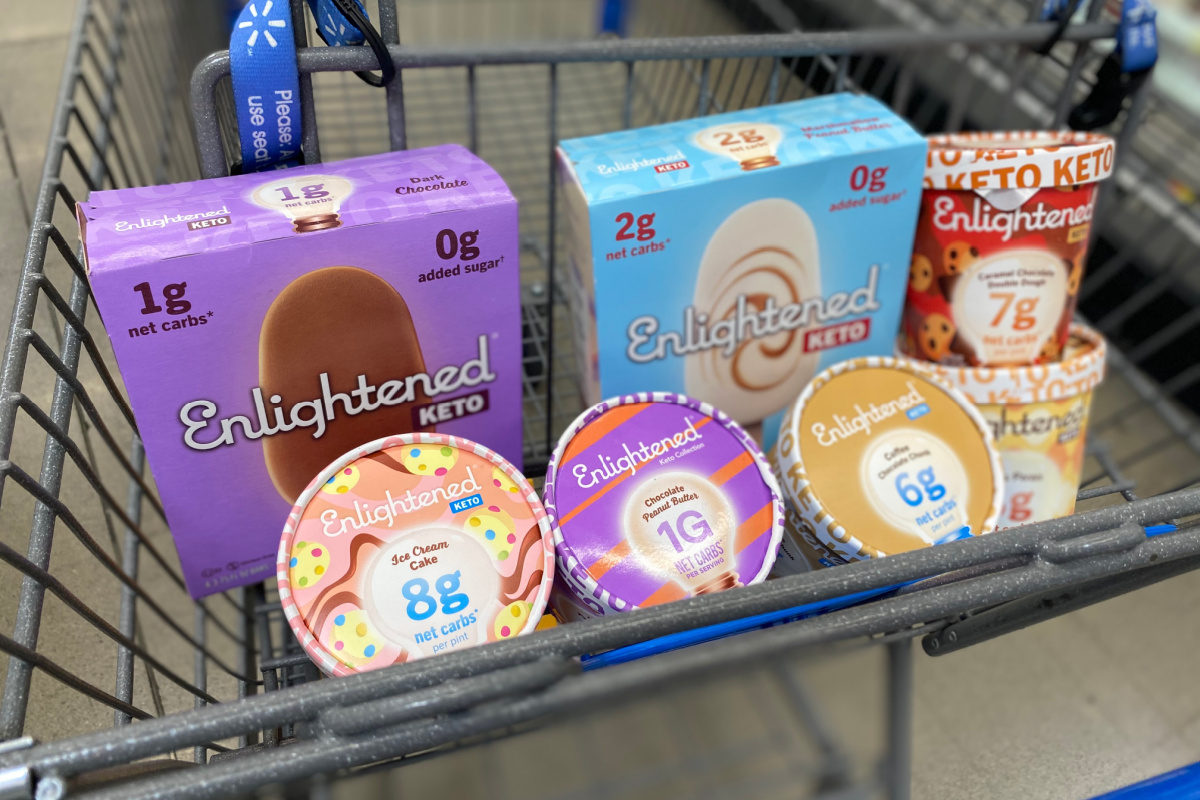 The thing about buying pints of Enlightened ice cream is that they're sometimes a little too easy to eat… well, the entire thing. One minute we're savoring the second bite, and the next minute there are only two bites left. Oops. 🤪I totally speak from experience.
The ice cream bars are just as delicious, and while it's possible to eat the entire box, it's a little harder when each serving is individually wrapped. Plus, ice cream bars are just fun for everyone, especially the kiddos.
---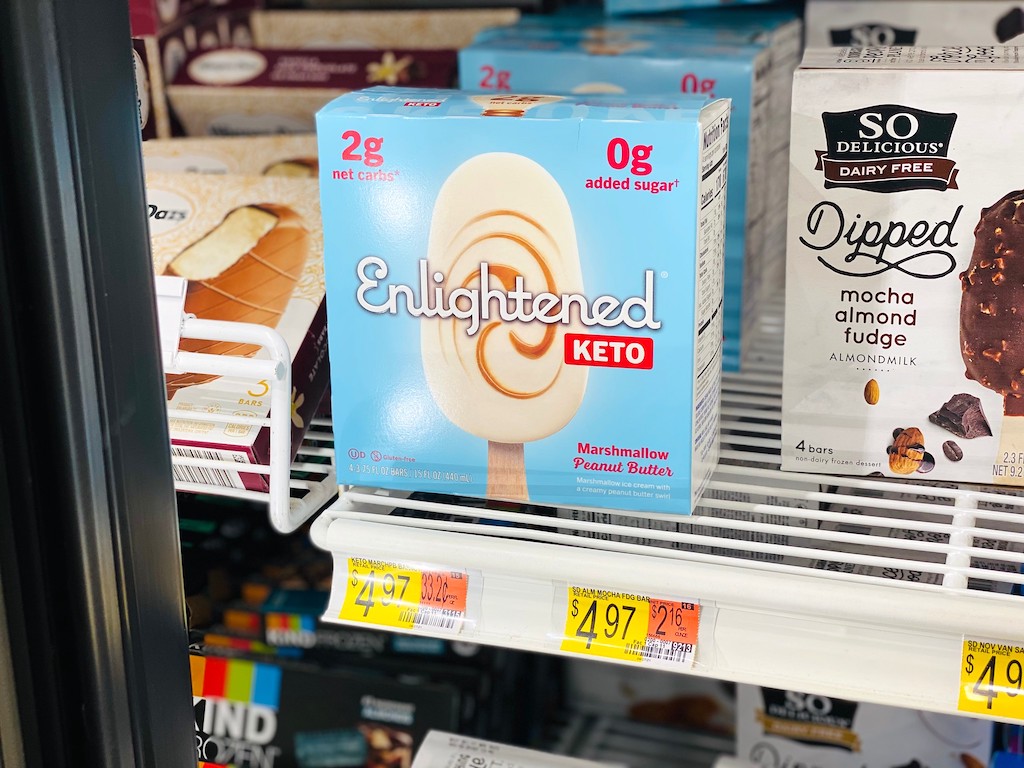 Caramel + dark chocolate is a hard combo to beat, but peanut butter + marshmallow is the mixture we never knew we needed. 😍
Looking to snag these AMAZING keto ice cream treats yourself? Just head over to Walmart and check out all the options! You'll find the Enlightened ice creams + bars right in the ice cream section.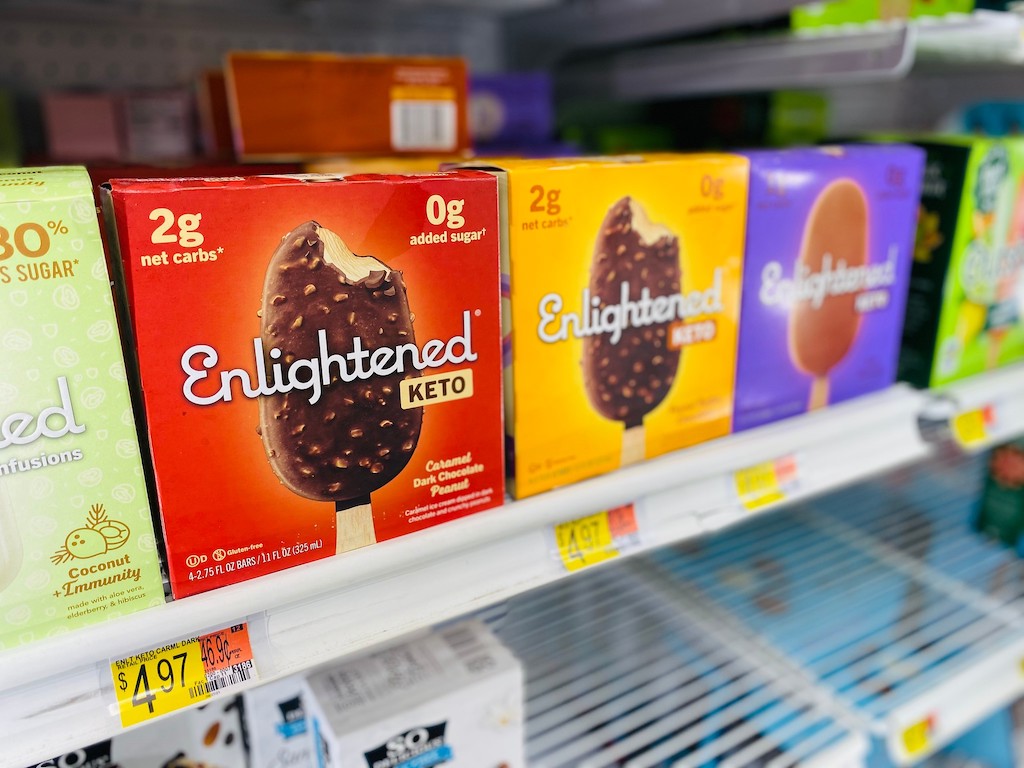 The flavors may vary depending on your local Walmart, but definitely add the Chocolate Peanut Butter and Caramel Dark Chocolate Peanut Ice Cream Bars to your "must try" list!
Whatsmore, Enlightened sells products like these fruit bars that aren't necessarily keto, but they still have WAY less sugar than normal fruit-flavored ice pops. They're a healthier option for folks who are trying to lower their sugar consumption in general. 🙌
---
…is that the prices are pretty consistent with other brands of regular pint-sized ice creams like Ben & Jerry's or Talenti. We're fans of keto desserts, but we're not fans of spending a ton of money on them, so we appreciate that Enlightened prices aren't out-of-control. 🙌
You can get all the flavors of ice creams and bars for under $5 per pint or per box, which is pretty reasonable for the occasional treat.
---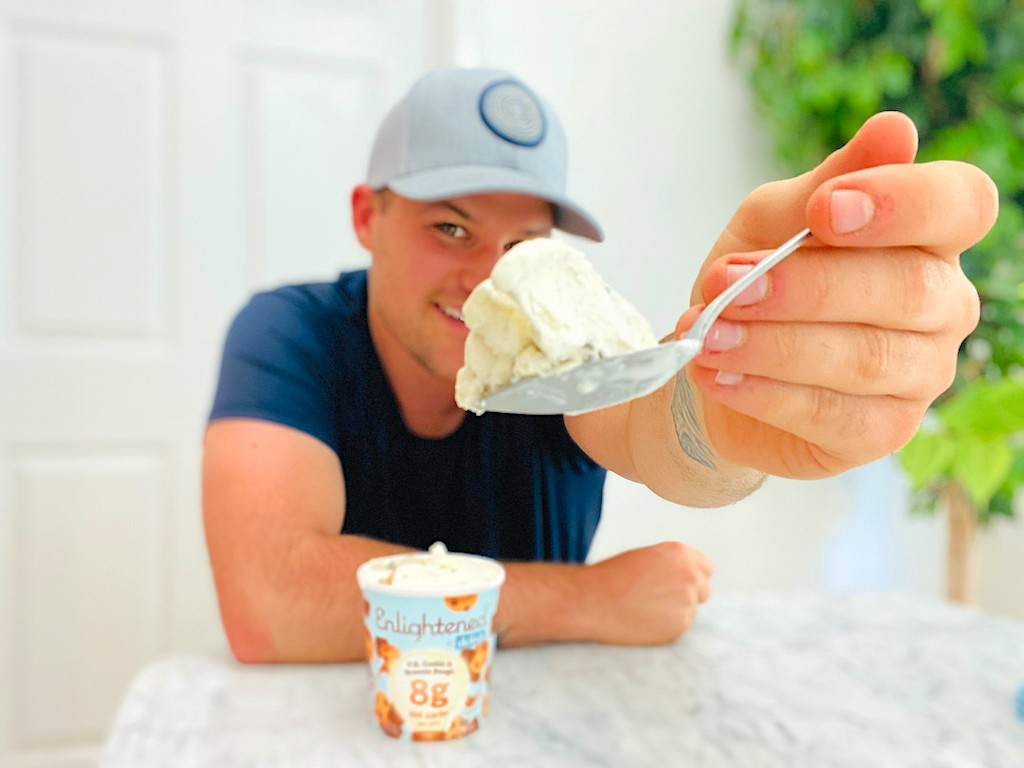 Spoons up, friends! 🥄