The 2-Week Head Strong Program (Our Part 3 Book Review)
Upgrade your life on the 2-week Head Strong program💪
Have you joined our keto book club yet?! If you've been reading along with us in Head Strong, then you're probably just as eager as I am to find out what it's like to live a fully Head Strong lifestyle.
I was so eager in fact that I started incorporating a few of Dave Asprey's tips towards the beginning of the book and the results? WOW! I definitely felt a big difference in many areas and I haven't even gone fully Head Strong yet!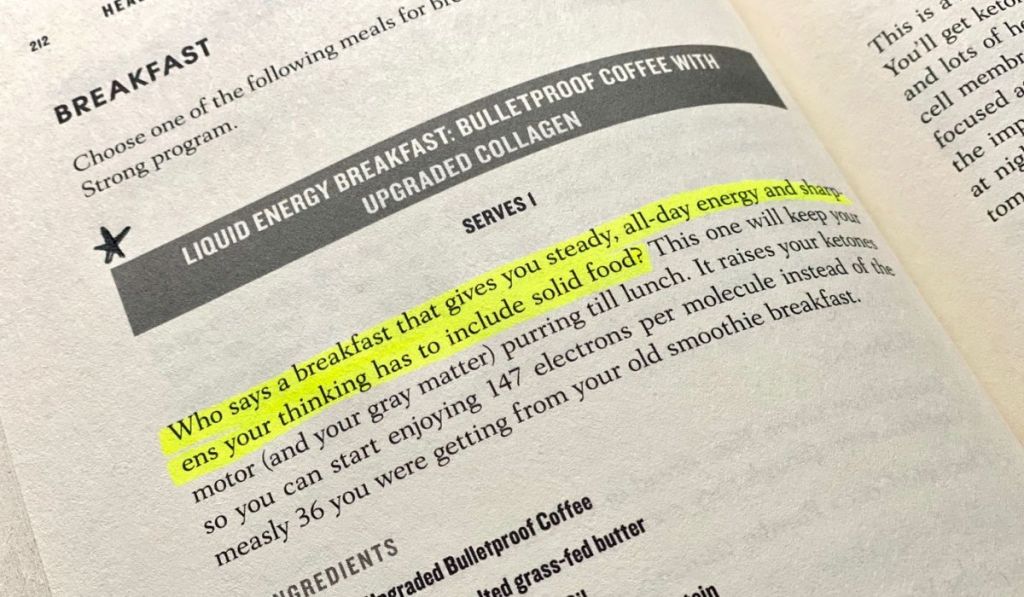 In part 2 of Head Strong, we learned about brain-inhibiting foods, environmental toxins, and some of the foods and nutrients we need for brain fuel.
Part 3 of the book introduces us to the 2-week Head Strong Program that we've been waiting for! These chapters get even more specific with 2-week grocery lists of the foods we'll be enjoying on the program. Pretty exciting!
---
"Eating to fuel your brain is just the beginning"
If you're ready to eat Head Strong, here's a snapshot of what your meals will look like:
"Liquid energy breakfasts" with Bulletproof coffee and upgraded collagen to raise ketones.
"Brain Sunrise" breakfasts high in fat that will keep you feeling focused and full throughout your day.
Power lunches with grass-fed beef, lamb, and matcha bowls that are high in polyphenols (the antioxidants that protect our gut and reduce inflammation).
High-protein dinners with no shortage of healthy fats and seriously tasty sides! Think fresh, wild salmon, grass-fed beef tacos, and curry lamb. 🤤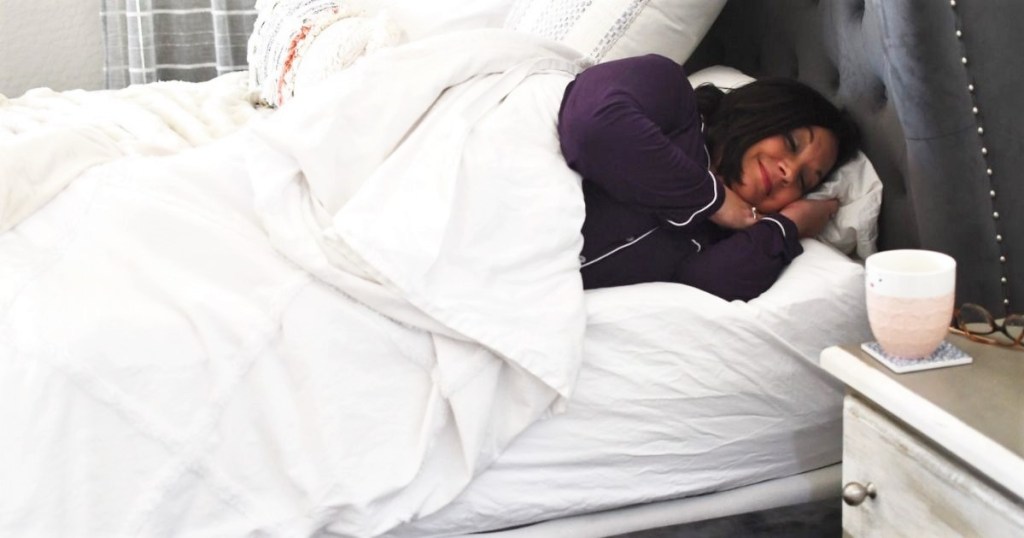 Chapter 11 gives us a guide to maximize our energy levels and sleep quality so we're not only eating Head Strong, but we're also sleeping and feeling Head Strong!
Technology, light, and movement play a big part in the Head Strong lifestyle, so these chapters are a fundamental part of the program.
---
Here are our key takeaways from Head Strong, Part 3 (chapters 10, 11, 12, and 13) that you'll want to remember: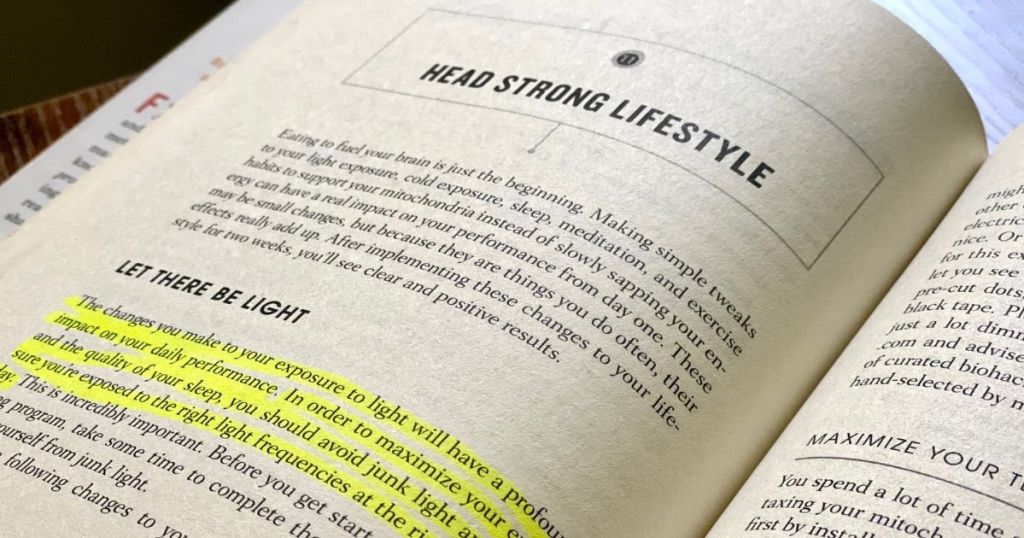 "Brain Octane Oil amplifies ketosis even if carbohydrates are present."
---
"If you are accustomed to eating a diet that is high in sugar or processed foods, you might go through a brief period of withdrawal as you drop those foods and start eating nutritious whole foods in their place."
---
"The changes you make to your exposure to light will have a profound impact on your daily performance."
---
"In order to maximize your energy and the quality of your sleep, you should avoid junk light and make sure you're exposed to the right light frequencies at the right times of the day."
---
"Dim your lights two hours before bed or turn off most of the lights in your house, especially any white LED's and CFL's."
---
"It is essential to make your bedroom as dark as possible. Block all of the light sources you can, whether it's with blackout curtains or just pinned-up fabric."
---
"Kill your alarm clock. If you can see it, it's too bright."
---
"Exposure to six and a half hours of blue light during the day suppresses melatonin for three hours—which is twice as much as with green light."
---
"Glasses that help your brain think it's dark will help your brain make more melatonin, which will improve your sleep."
---
"To maximize the brain benefits of exercise with the least time and effort, there are three components to focus on with your exercise plan over the next two weeks: meaningful movement, high-intensity interval training, and resistance training."
---
"There are some supplements that dramatically move the needle more than is otherwise possible and others that can overcome specific obstacles that are preventing your mitochondria from making maximum power."
---
"Caffeine may help ease cognitive decline and lower your risk of developing Alzheimer's disease by blocking inflammation in the brain."
---
"Drink coffee made with a metal filter, not paper, as this increases the polyphenol count and allows the anti-inflammatory coffee oils to remain in the coffee."
---
"One of the most exciting new ways to increase your mitochondrial function is to use the compound pyrroloquinoline quinone (PQQ). It has a measurable impact on mitochondrial function and can even cause mitochondrial biogenesis."
---
"To get more quality light and extreme detoxification benefits, try out a far infrared sauna. It can transform the water in your cells into EZ water so your mitochondria work more efficiently."
---
"Like the information that enters your brain through your eyes, information that enters your brain through your ears also has an impact on energy in your brain."
---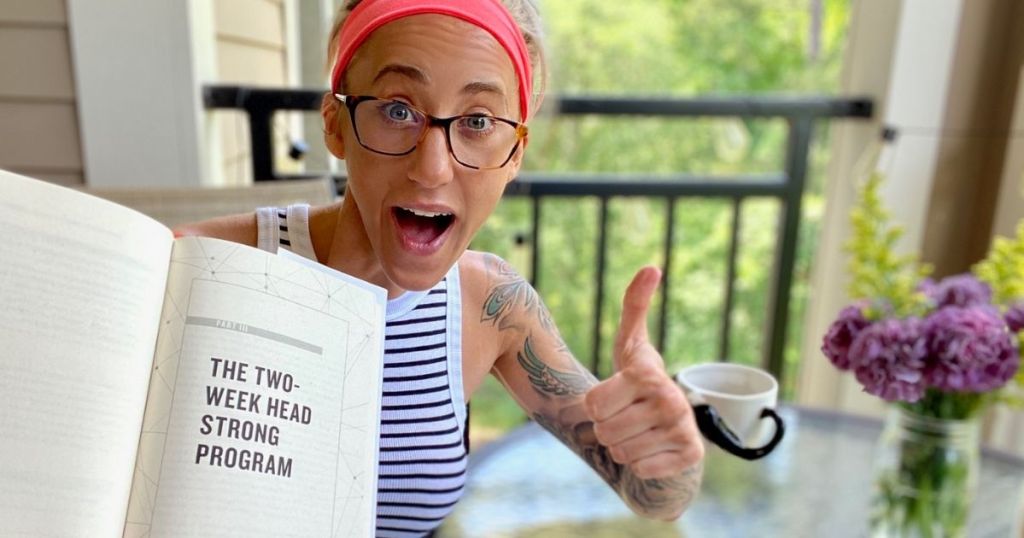 I don't know about you, but I'm ready to go full-steam ahead with the 2-week Head Strong program! If you didn't get a chance to participate in our book club this month, I still highly recommend reading this book and giving the Head Strong program a shot!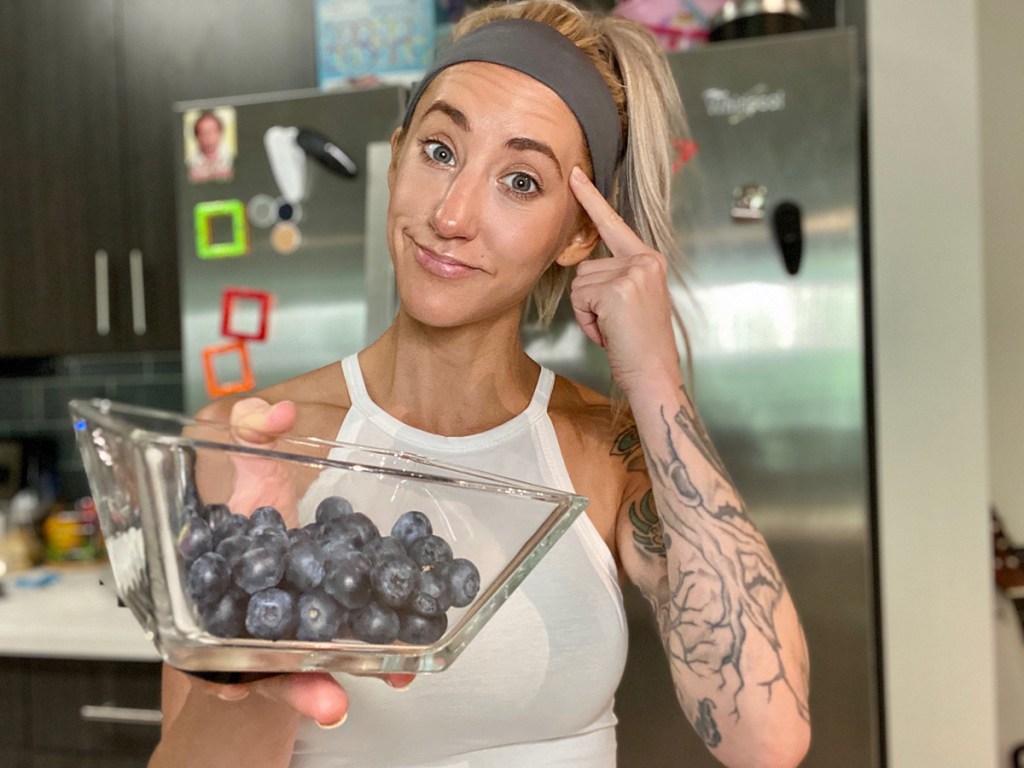 After adopting a number of Dave Asprey's Head Strong practices over the last three weeks, my biggest takeaway is truthfully the impact of a ketogenic diet.
Whether your goal is to lose weight, have more energy, or just feel healthier, you'll likely notice an extreme difference in all of these areas as I did when I stopped counting calories and started counting carbs.
If you need more proof that a keto diet leads to wonderful things, including exceptional mitochondrial function, check out these unbelievable keto success stories!
As Dave Asprey says, "When it comes to taking control of your brain, your diet offers the easiest and most powerful way to gain the upper hand."
Stay tuned for a more detailed summary of Head Strong coming soon!
---
Can't wait to read Head Strong?
Get the hardcover book, kindle version, or audible version to find out what all the hype is about!