Stop Eating Toxic Food (Our Part 2 Book Review of Head Strong by Dave Asprey)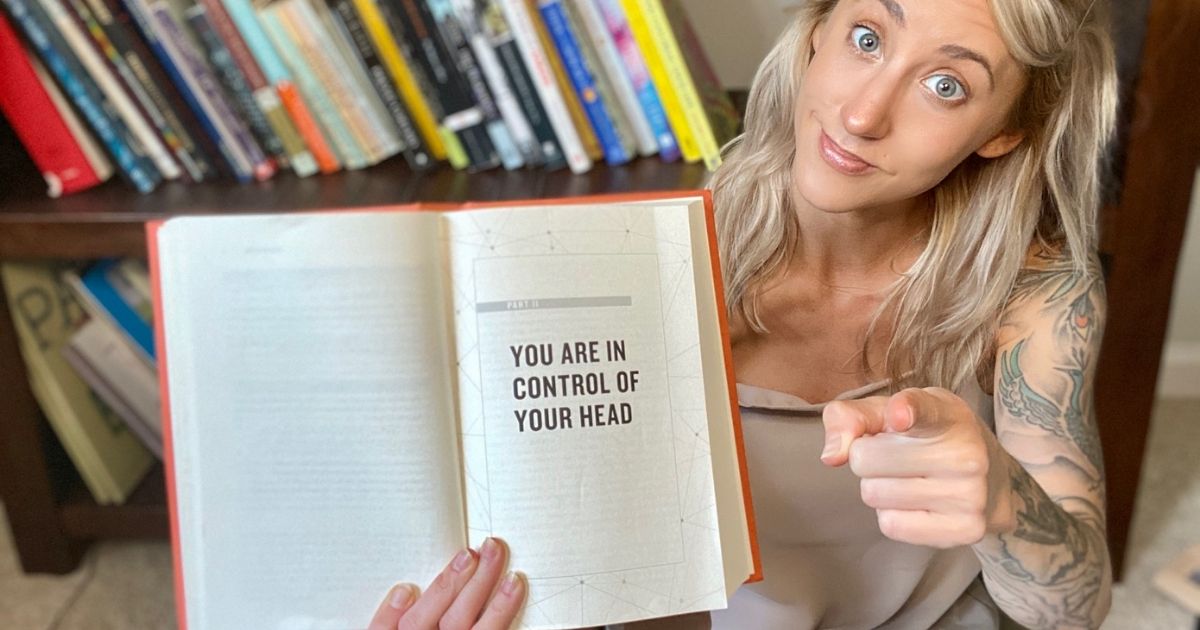 Pass me the fatty, brain-fueling food please!
In part 1 of Head Strong by Dave Asprey, we learned all about the mitochondria, brain weaknesses, and the science behind what's really going on with our brain and our body. Read our full take on part 1 here.
Part 2 digs into some of my favorite topics—brain fuel, food, toxins, exercise, and sleep. These chapters are a must-read, so be sure to catch up with us if you're behind!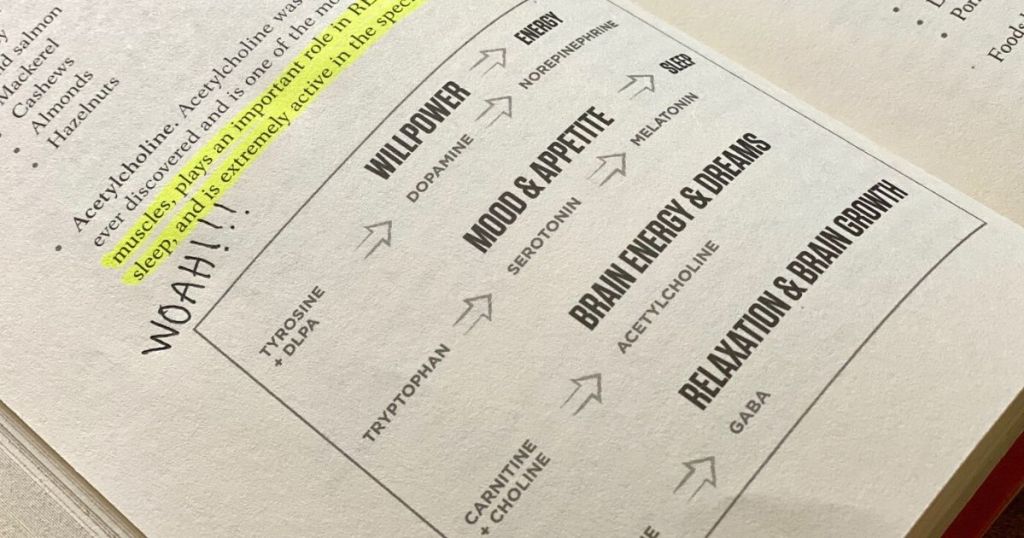 You probably already knew a bit about healthy foods and fats, but Dave Asprey gives us a detailed rundown of the nutrients that we gain from certain foods and how they affect us on a daily basis.
When we're not absorbing essential amino acids and nutrients, we begin to suffer from mitochondrial dysfunction and it's not a pretty thing. Here's how some of those nutrients play a part in our daily lives:
Tyrosine + DLPA: Affects willpower and energy levels
Tryptophan: Affects mood, appetite, and sleep
Carnitine + Choline: Affects brain energy and dreams
Glutamine: Affects relaxation and brain growth
---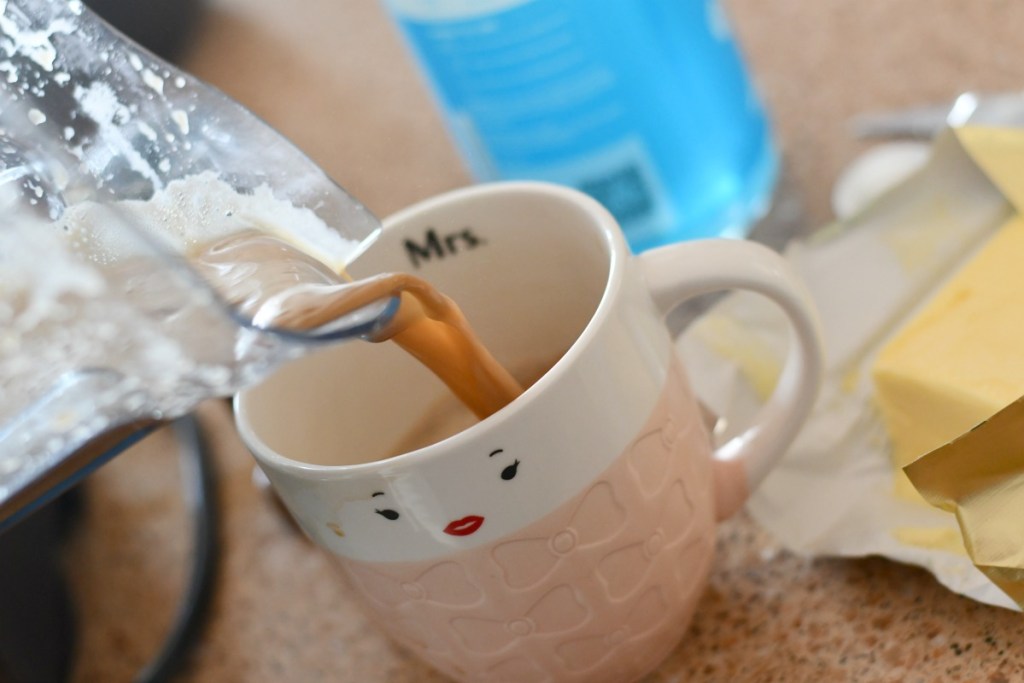 We also got a peek into what we'll likely be eating on the 2-week Head Strong program and what we definitely won't be eating.
Expect lots of fresh, dark vegetables, blueberries and other low-sugar fruits, grass-fed butter, and lots of healthy fats! "Coffee is king", so don't forget to order your Bulletproof coffee and Brain Octane MCT Oil to start your day off right!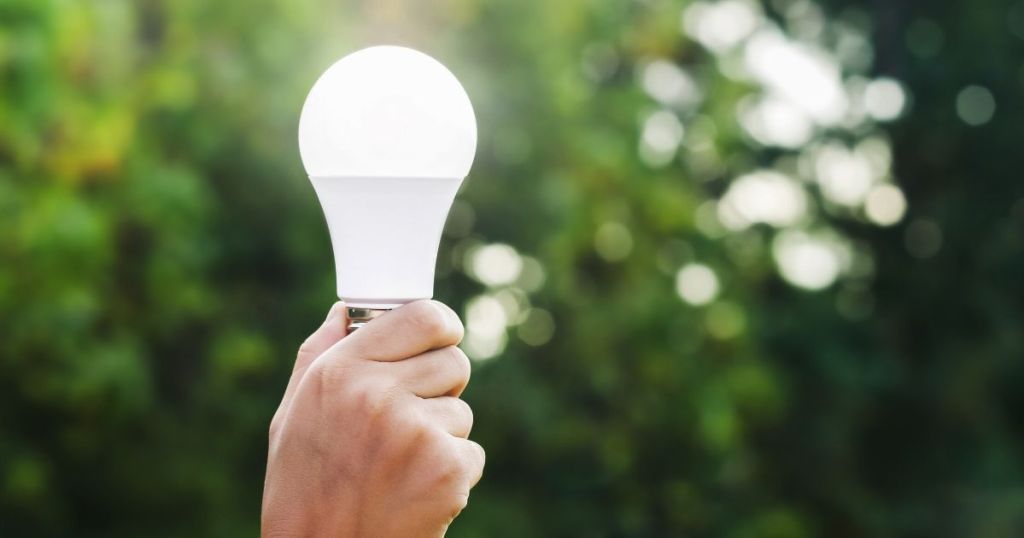 What's equally as important as the foods we consume are the toxins we consume and the types of light we're exposed to. Dave explains how things like environmental mold, heavy metals, and pharmaceutical drugs negatively affect our health, oftentimes without us even realizing it.
If you read chapter 8, you now know that "Junk light is as bad as junk food". Yikes! I'm definitely staying away from harsh LED and fluorescent lights.
---
Here are our key takeaways from Head Strong, Part 2 (chapters 5, 6, 7, 8, and 9) that you'll want to remember: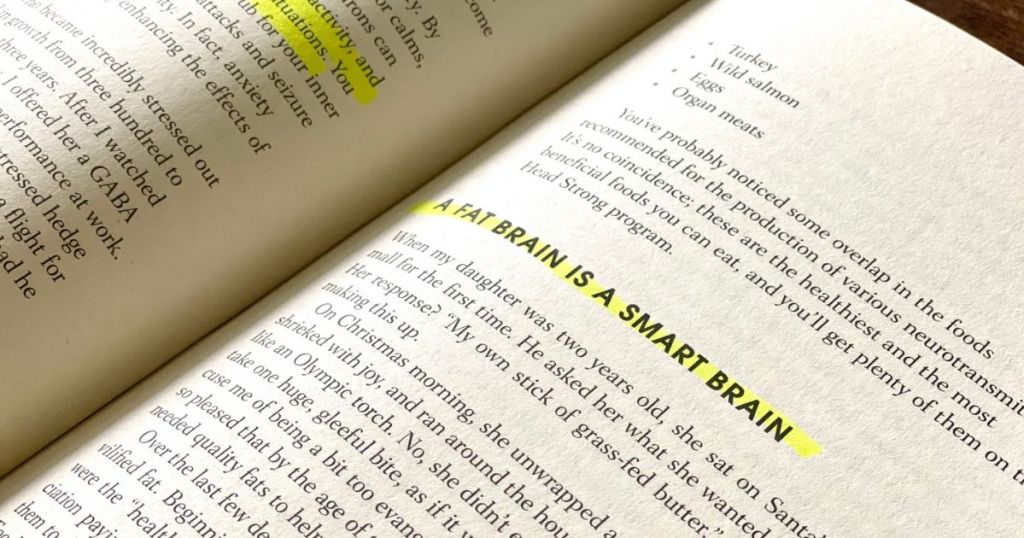 "Nutrition is literally the fuel that either helps your brain run efficiently or causes it to break down."
---
"Coffee is king. It's rich in polyphenols and contains over a thousand different compounds that improve the function of your cells."
---
"Polyphenols help to protect us against cellular damage from oxidation but they also offer a bunch of protective properties for our mitochondria."
---
"Within two weeks of consuming polyphenols in a more potent way, you will experience less inflammation, a healthier gut, and a higher rate of neurogenesis."
---
"Acetylcholine was the first neurotransmitter ever discovered and is one of the most important. It stimulates muscles, plays an important role in REM sleep, and is extremely active in the specific pathway in the brain that needs to be upheld in order to avoid Alzheimer's disease."
---
"More and more people are beginning to reject the phony science that fueled the low-fat craze and embrace the fact that healthy, whole fats are essential."
---
"A diet high in healthy fats helps to lower inflammation throughout your body and speed up energy production in your brain."
---
"Bone marrow is especially high in omega-3 fats, and some researchers believe that the practice of cracking open scavenged bones and consuming the marrow was what allowed our ancestors to develop large brains."
---
"During periods of fasting or severe carbohydrate restriction, the liver breaks down fatty acids to produce ketone bodies that are the ideal fuel for our mitochondria."
---
"Ketosis increases GABA and antioxidant levels, which helps prevent seizures."
---
"Ketosis protects our big brains from oxidative stress and allows us to survive. Without ketones, we would die in six days without food, but with them we can survive much longer."
---
"Fasting improves myelination and myelin regeneration in the brain and helps reduce inflammation throughout the body."
---
"There are two types of toxins in your food: the toxins that manufacturers add to food (preservatives, pesticides, artificial flavors), and the naturally occurring toxins that plants, bacteria, and fungi form to protect themselves from being eaten by animals or bugs."
---
"Mold toxins are particularly toxic to your mitochondria and are commonly found in grains, coffee, dried fruit, wine, beer, chocolate, nuts, and corn."
---
"About 25 percent of us are genetically sensitive to mold and get very sick when exposed. The rest of us have symptoms that are subtle and might be written off as just a bad day."
---
"LED and CFL bulbs have too much blue light, which damages your mitochondria. This is junk light!"
---
"Limiting your exposure to junk light and increasing your exposure to high-quality light sources like red and infrared light are two easy ways to boost your energy level and mental performance."
---
"Meditation changes your brain on a structural level—for the better."
---
"When it comes to sleep, focus on quality more than quantity."
---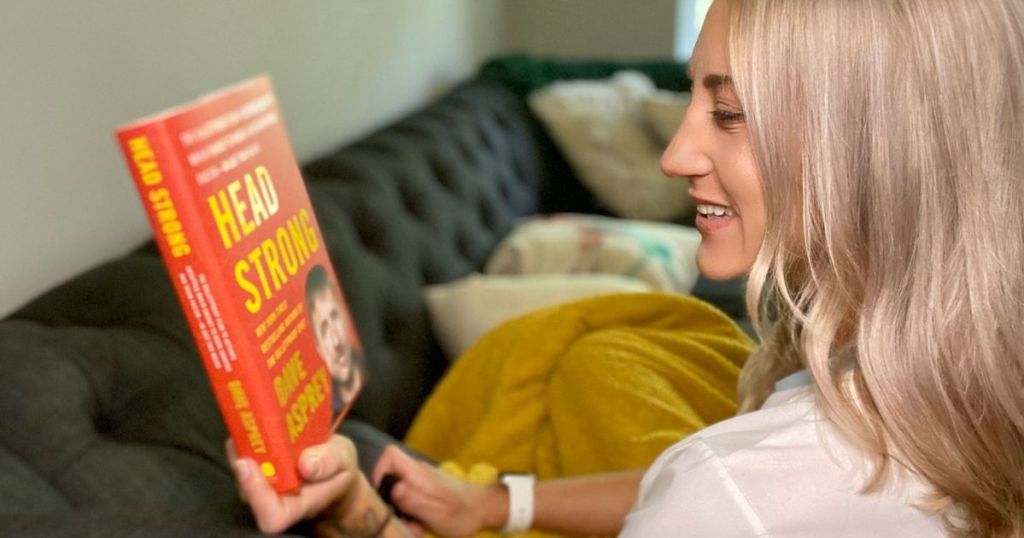 We're more than halfway through Head Strong, and have already been gifted with so much useful information and tools to improve our lives. At the end of the day, we all want our brain and body to be working at their best and that is what the Head Strong program is all about!
---
Ready to learn more about the Head Strong lifestyle in the chapters ahead? Let's go!
Week 3
Part 3: The Two-Week Head Strong Program – Chapters 10, 11, 12, 13
Look forward to brain-fueling foods, supplements, and mitochondrial meditation!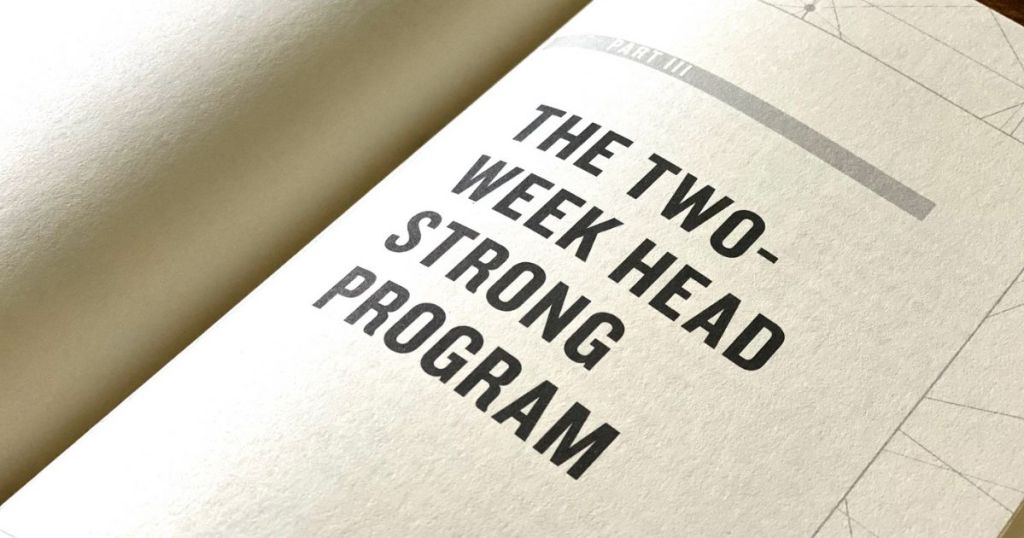 Our week 3 reading assignment covers four chapters, but you can still catch up with some power reading if you're behind!
As always, please tell us what you thought about chapters 5-9 in the comment section of this post or in our exclusive Hip2Keto Facebook Group. What stuck with you the most? Have you tried any of the tools discussed in these chapters?
---
Still need your Head Strong book?
Grab the hardcover book, kindle version, or audible version of the book to continue reading with us!