"Eating More Salt Might Save Your Life" | Read The Salt Fix With Us!
The low-salt dogma isn't all it's cracked up to be.
We're jumping into August with an enlightening and slightly controversial book that offers a different (and very persuasive) perspective on salt consumption with The Salt Fix by Dr. James DiNicolantonio!
We're so excited for this Hip2Keto Book Club selection because it's packed with astounding information about the benefits of salt and backed by reliable research that clearly disproves the common misconception that salt is bad.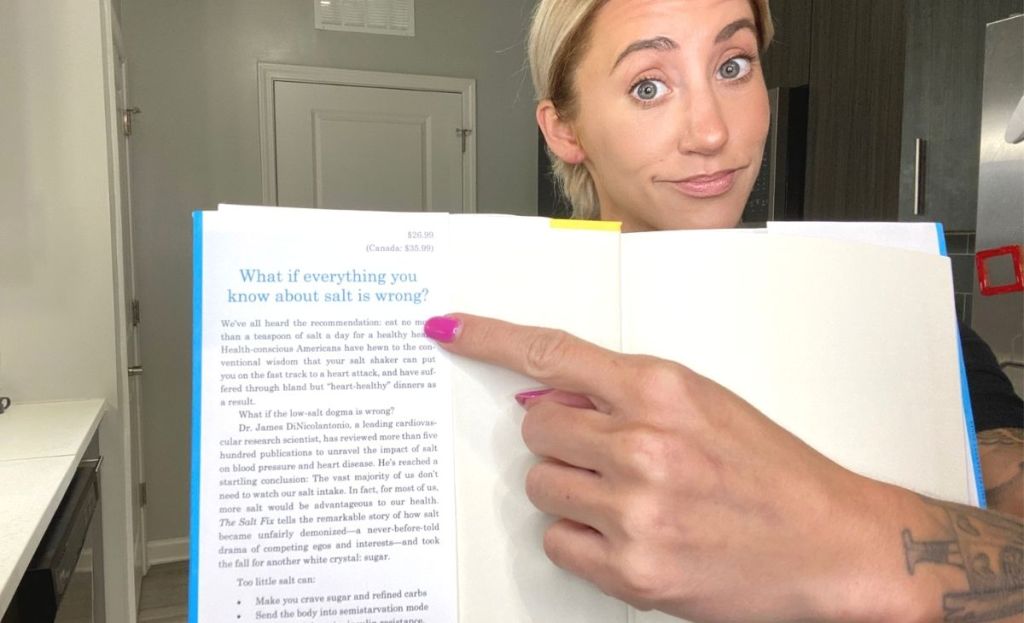 If you can't wait to uncover the real truths about salt, get your copy of The Salt Fix from Amazon as a hardcover or paperback book, on Kindle, or as an Audiobook with Audible.
Once you've got your copy, let us know you've joined us by posting a picture of you and your book on social media with the hashtag #Hip2KetoBookClub so we can share in your excitement!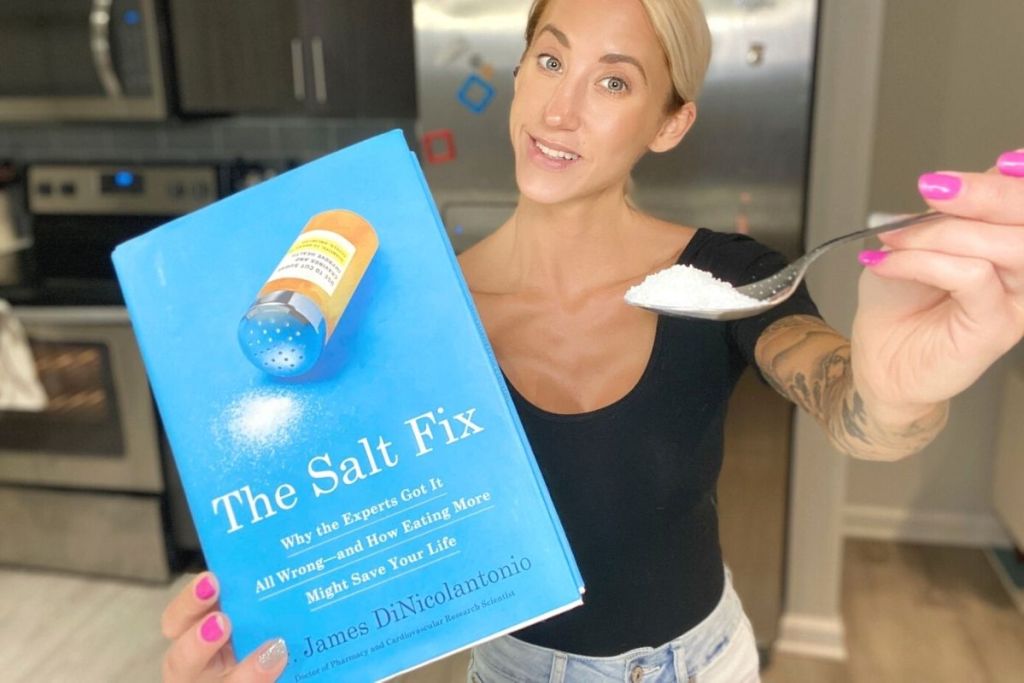 For centuries, we've been taught to restrict our salt consumption for numerous health reasons. However, as we reexamine the old research that's supported low-salt diets over the years, we discover some shocking truths.
As author Dr. James DiNicolantonio addresses the unreliable and biased information that we've been led to believe for so long, he opens our eyes to the idea that salt is not as bad as we've been told. In fact, it's better for us than we know and sugar is the real villain we should be worrying about.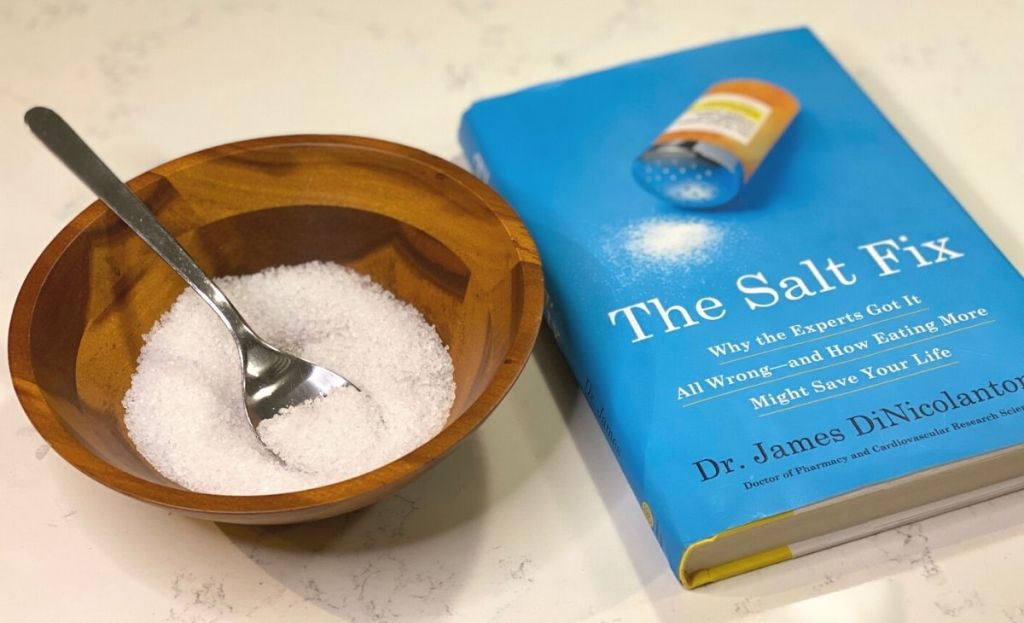 If you're a health-conscious individual and your view of salt has been a negative one, then this book is a must-read that will likely change the way you view the salt shaker for life. Dr. James DiNicolantonio even gives us a guide for how to introduce a healthy salt consumption back into a low-carb diet.
Here's what a few readers have to say about The Salt Fix:
"Excellent read, highly recommend this book to anyone who wants to improve their health. As a pharmacist and someone who helps patients with diets to improve chronic health challenges such as cancer, fibromyalgia, diabetes, and more I can validate first hand how much of a factor salt is in achieving optimal results."
---
"Add this to your 'everything you know is wrong' list, along with the exoneration of saturated fat and cholesterol — salt, far from being dangerous, is an essential nutrient. A deficiency will make you ill. A serious deficiency can kill you."
---
"This book was such an important eye-opener for me! For most of my life, I have never added table salt and cooked with salt sparingly because we were told salt is bad for you. Since reading this book, I have been adding salt to my food. Not only does my food taste better, but, I feel so much better! The author's arguments make perfect sense."
---
"The author, a PhD in pharmacology, really did his homework to discover the history of salt and especially of dubious studies on salt intake that have become accepted despite poor scientific support for their conclusions. In summary, we need salt, it is not to be feared, and too little salt is much more dangerous for most people than too much."
---
Here's how we're breaking down this book for the Hip2Keto Book Club: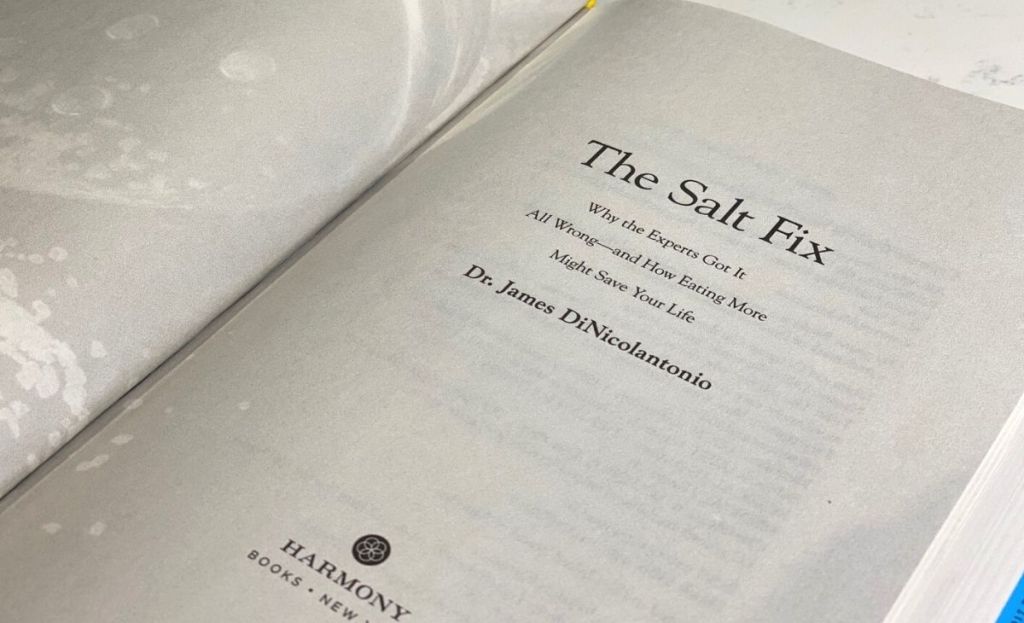 The Salt Fix isn't a very lengthy read with less than 200 pages, so you'll breeze through these reading assignments over the next month.
Week 1
Chapter 1: But Doesn't Salt Cause High Blood Pressure?
Chapter 2: We Are Salty Folk
Chapter 3: The War Against Salt—and How We Demonized the Wrong White Crystal
---
Week 2
Chapter 4: What Really Causes Heart Disease?
Chapter 5: We Are Starving Inside
Chapter 6: Crystal Rehab: Using Salt Cravings to Kick Sugar Addiction
---
Week 3
Chapter 7: How Much Salt Do You Really Need?
---
Week 4
Chapter 8: The Salt Fix: Give Your Body What It Really Needs
Epilogue: Reach for the right white crystal
---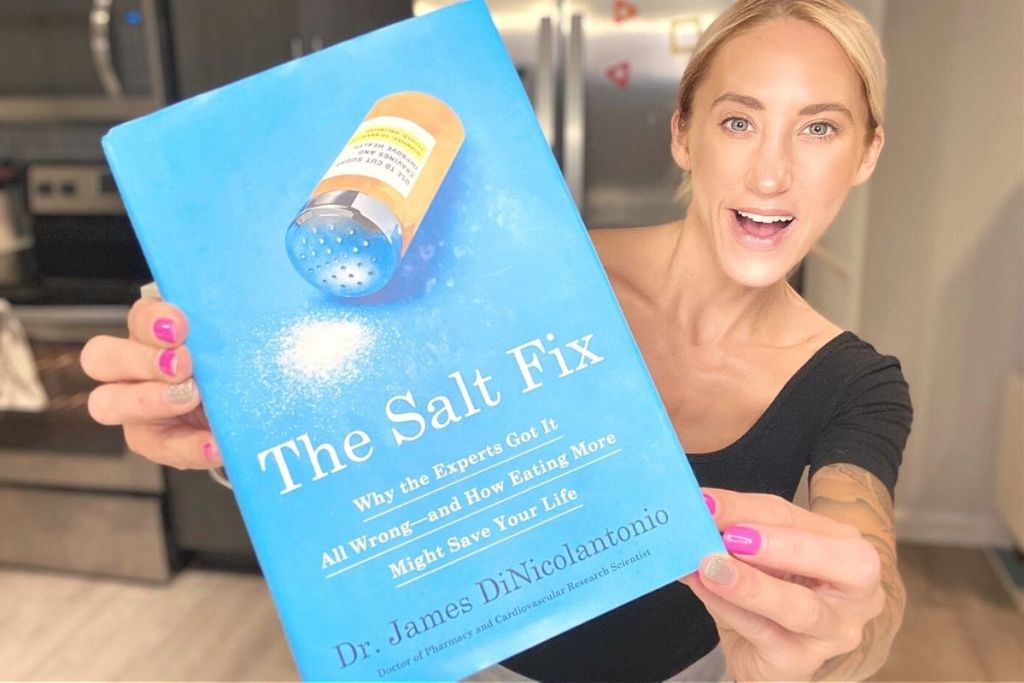 Let's start reading together!
Are you as eager as we are to start reading The Salt Fix? Go ahead and get started with your week 1 reading assignment of chapters 1-3! If you're still waiting on your book copy, you've still got some time as we won't share our takeaways from these chapters until next week.
In the meantime, feel free to share your thoughts with our book club community in the comment section of this post, or in our exclusive Hip2Keto Facebook Group. Just no spoilers if you've read ahead, please!
Let us know your biggest takeaways from each week's chapters and chat with other Hip2Keto readers about your thoughts. You are going to love this page-turner and walk away with so much valuable information!
---
Order your copy of The Salt Fix today!